INDEPENDENCE – In honor of Veterans Day, more than 100 spectators and veterans gathered at Buchanan County's newest patriotic symbol.
The Buchanan County Freedom Rock, a 34-ton field stone adorned with historic and patriotic depictions of local military service members, was dedicated Wednesday at an outdoor ceremony at Heartland Acres Agribition Center and Museum.
"It has been very special to watch the way the people of Independence and our county have come together to support this cause. In a year where a lot of things have been put on hold or plans have changed, this certainly has been a highlight," said Jon Blin, chairman of the center.
A color guard formation of local veterans surrounded the boulder and performed a rendition of "Taps." Buchanan County Supervisor Clayton Ohrt, state Sen. Craig Johnson and Leanne Harrison of the Buchanan County Historical Society spoke to the crowd.
"This rock represents our freedoms and sacrifices made by our veterans," said Johnson, who was executive director of the agribition center.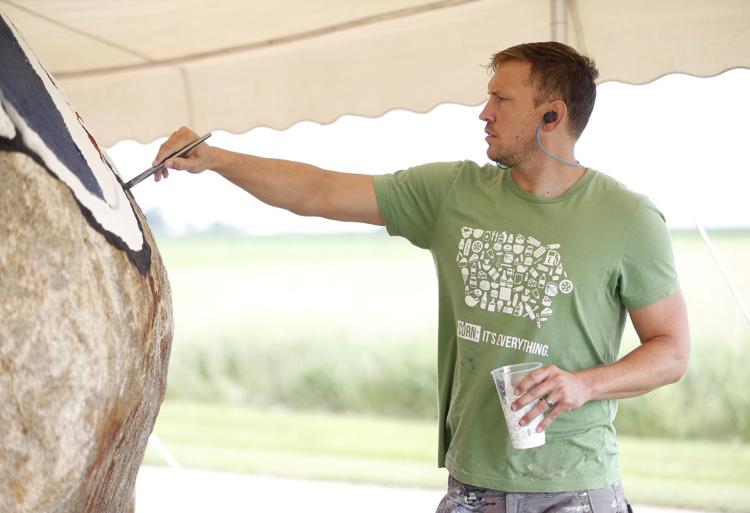 The rock is a part of the Iowa Freedom Rock Tour, an idea created by Iowa artist Ray "Bubba" Sorensen II. The tour will soon include one Freedom Rock in each Iowa county with a special 100th stone for the state. Sorensen finished painting the rock in August.
The Veterans Day program also was an opportunity to thank and recognize the individuals, businesses, community organizations and committee members that helped raise funds needed to create the Freedom Rock site and commission the painting.
"They really did an awesome job," said Tim Close of Independence, who served in the Marines Corps from 1985-89 and was stationed in Korea.
The Buchanan County Freedom Rock was found three miles southwest of the ag center and was originally part of a much larger rock that broke off during the melt of the glaciers more than 14,000 years ago. Crews with Larson Construction Co., which also built the agribition center, helped relocate the rock to its new home in January.
"Buchanan County has always been good at being patriotic and realizing what the veterans did for this country and the communities," said Ohrt, who served in Vietnam while in the U.S. Navy from 1968-70.
Jim Lawler of Independence attended the ceremony in his U.S. Navy dress uniform after speaking with other local veterans at St. John's Elementary School in Independence. The veterans also spoke on camera for a virtual Veterans Day ceremony at Independence High School.
A 2nd class gunner's mate, Lawler joined the military after high school from 1966-72 and spent two years in Vietnam.
"I still serve my community by volunteering here. That's what it's all about," he said.
Lawler is one of many veterans in his family. His father and two uncles served in World War II. One uncle was killed in a B-26 bomber by an enemy fighter.
Lawler was deployed to Vietnam from 1968-69 at the same time as his older brother. A younger brother served in Vietnam in the Army artillery in 1971, and his youngest brother served in Vietnam from 1972-73 on a destroyer. Lawler also has nephews who have served in Iraq and Afghanistan.
"I learned a lot and grew up fast. I was 19 years old, and I was in charge of 13 men and a gun. It was an honor to serve," he said.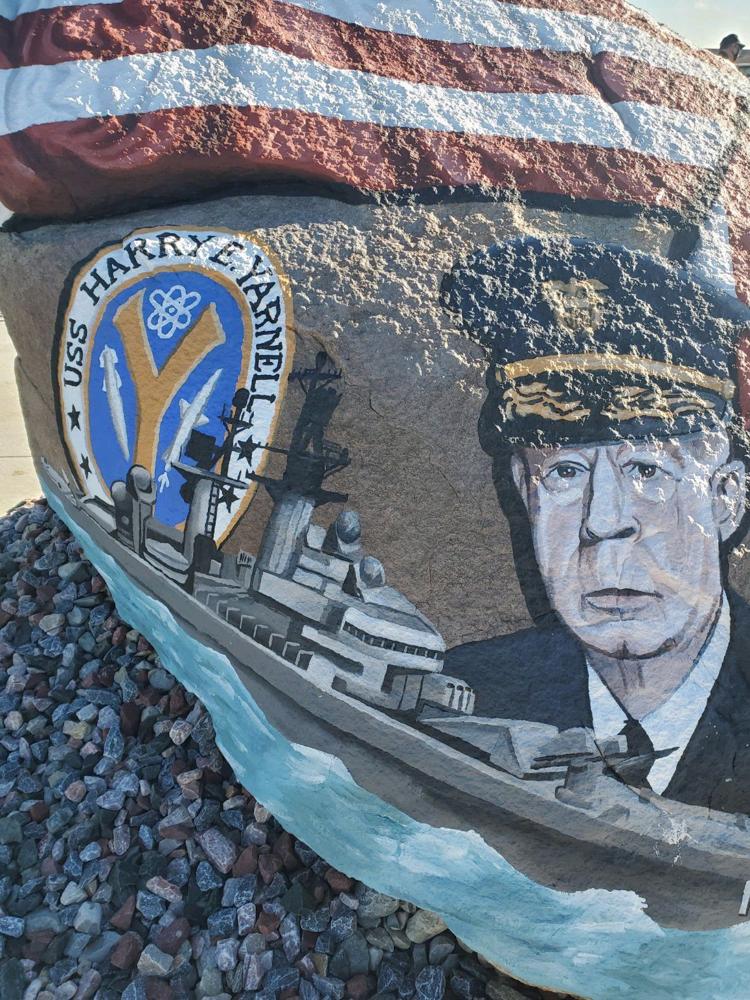 One side of the Buchanan County Freedom Rock features Admiral Harry Ervin Yarnell, who was born in Independence in 1875 and had a 51-year military career spanning three wars. To honor Yarnell's service, the Navy commissioned a Leahy-class guided missile frigate in his name, the USS Harry E. Yarnell (CG-17), that served from 1963-93.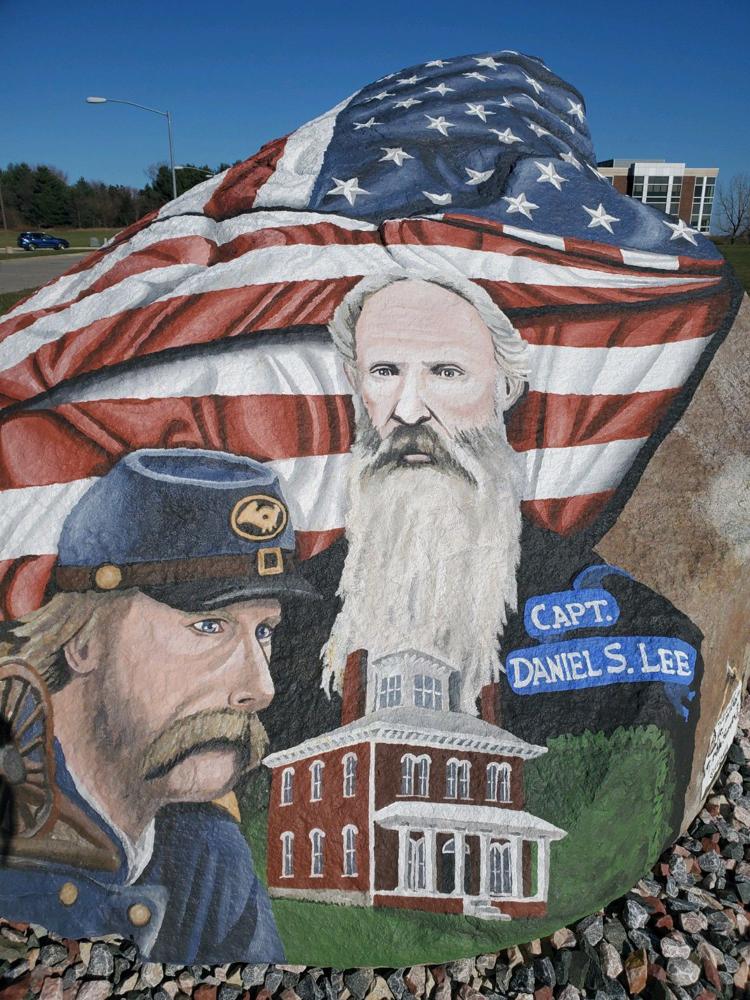 Another scene depicts Captain Daniel S. Lee, leader of the "Independence Guards" in the Civil War who later served as the first mayor of Independence and a representative in the Iowa Legislature.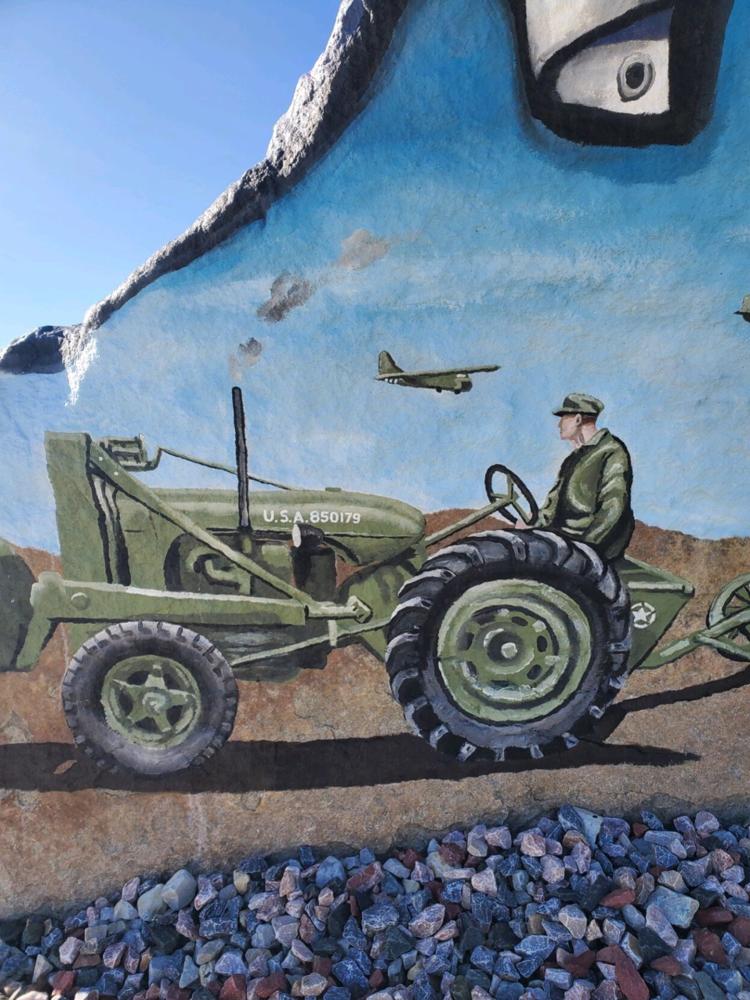 The third side shows the 1944 CASE SI Tractor with Hough loader – Army Airborne, which is on display with other military artifacts at the Heartland Acres Machine Shed. This style of tractor was used in the military to maintain and repair aircraft runways, perform construction jobs in battle zones, fill bomb craters and haul mobile weapons among other duties.
The project was funded by local businesses and residents and made possible by Heartland Acres, Independence Area Chamber of Commerce, Buchanan County Tourism, VFW Post 2440 and the American Legion Post No. 30.
111120bp-indee-freedom-rock-1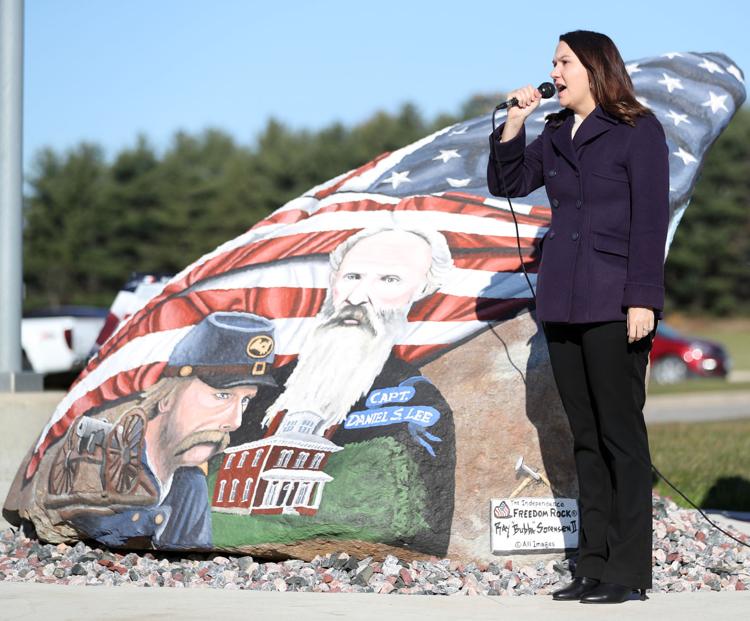 111120bp-indee-freedom-rock-2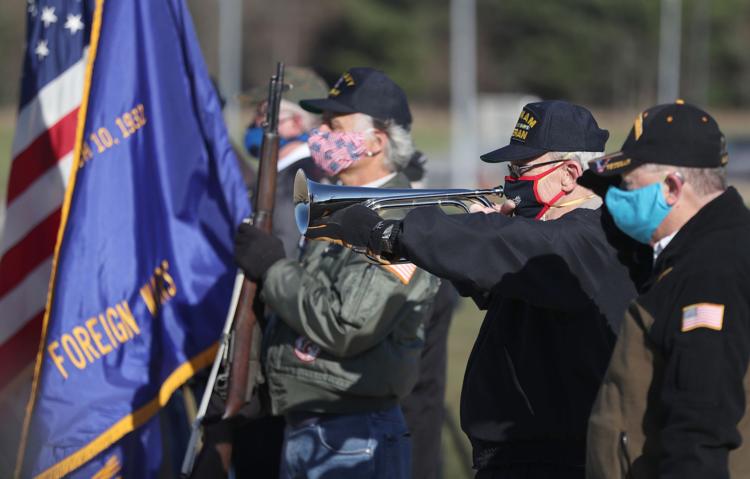 111120kg-vets-rock-1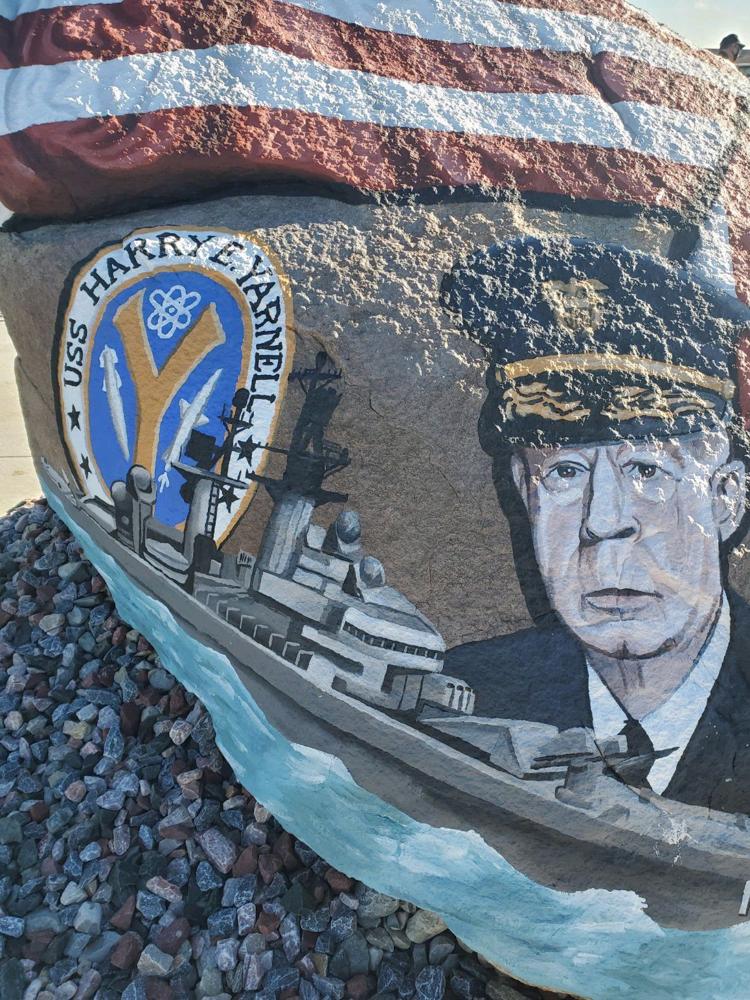 111120kg-vets-rock-2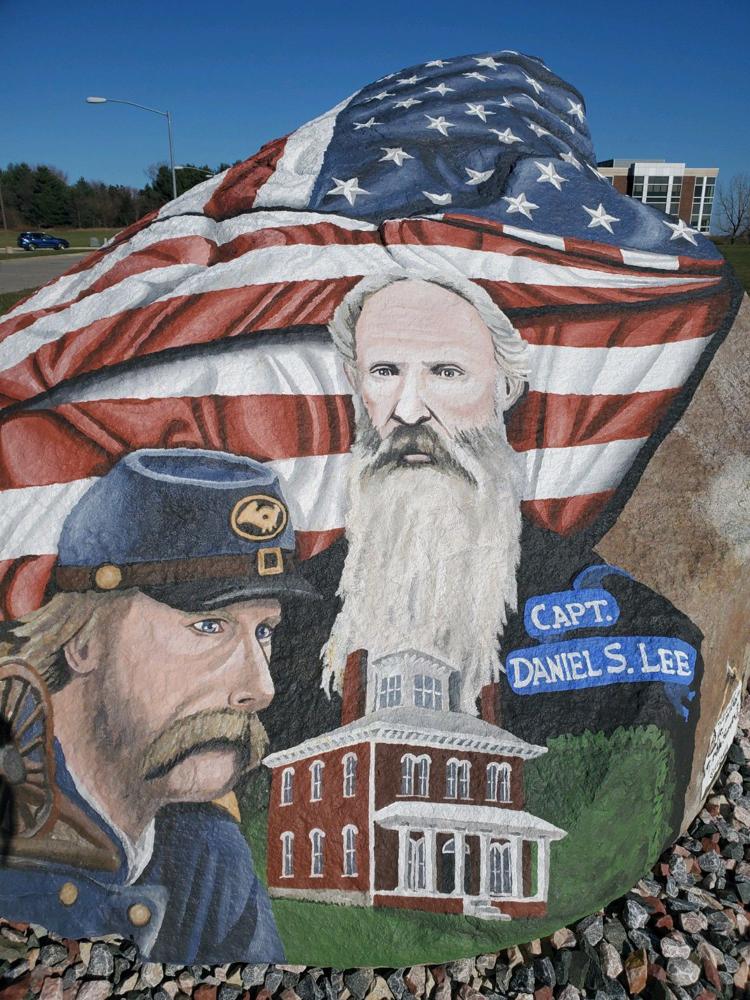 111120kg-vets-rock-3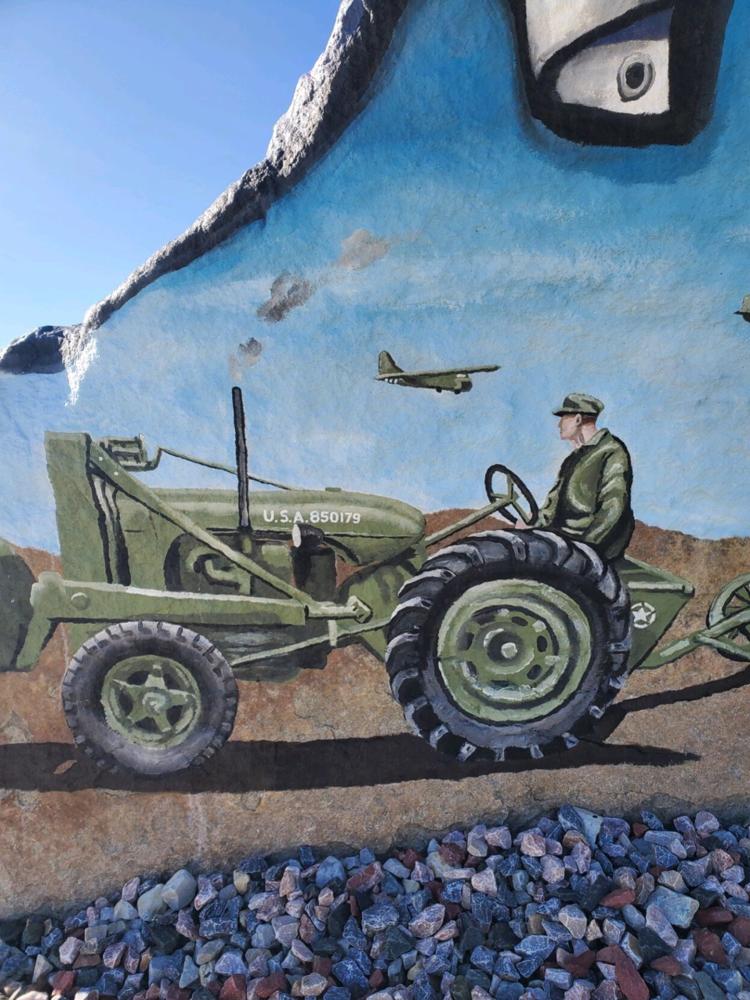 062518bp-sorensen-ray-bubba-1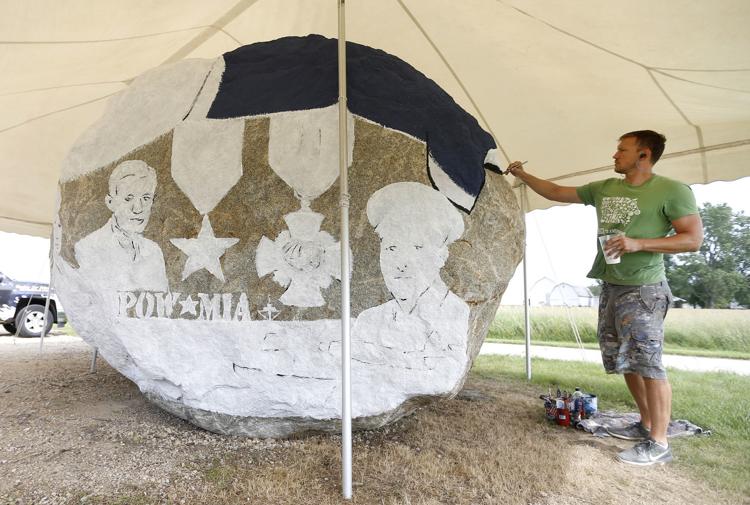 062518bp-sorensen-ray-bubba-2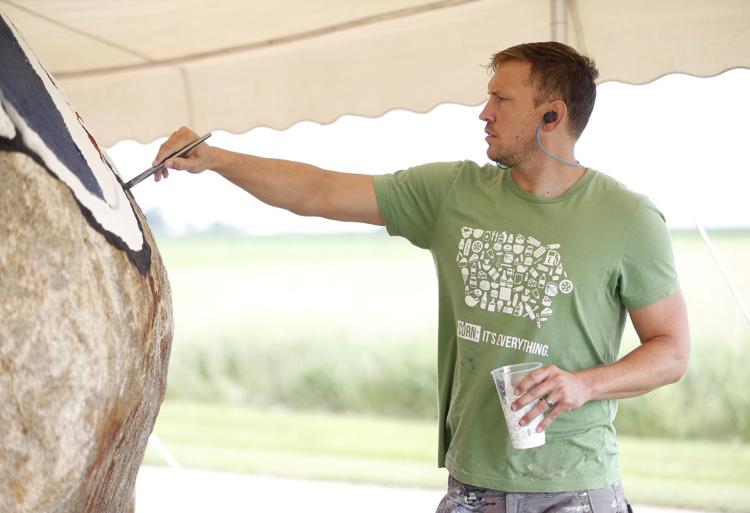 062518bp-sorensen-ray-bubba-3
053116mp-Freedom-Rock-clean-up-1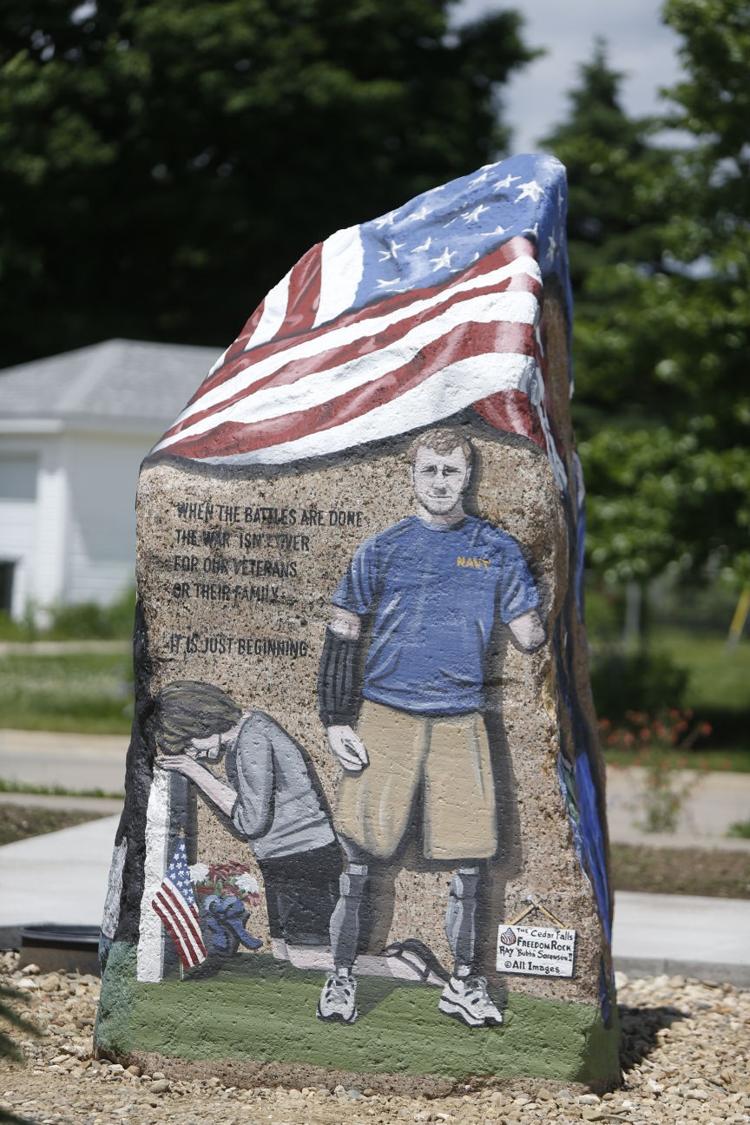 053116mp-Freedom-Rock-clean-up-2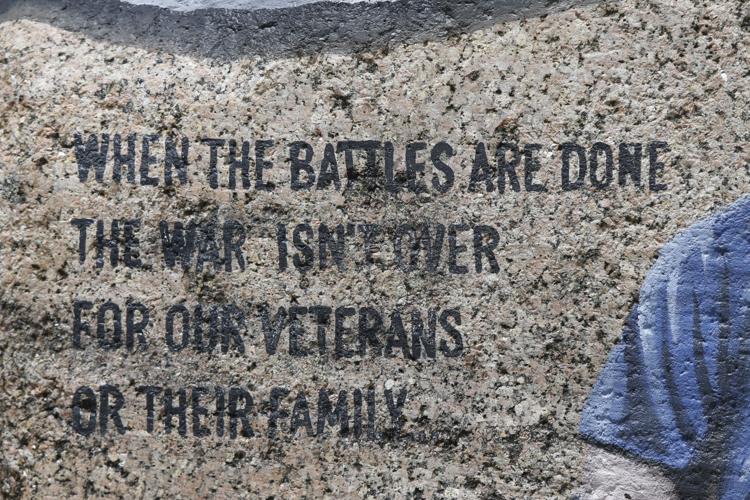 053116mp-Freedom-Rock-clean-up-3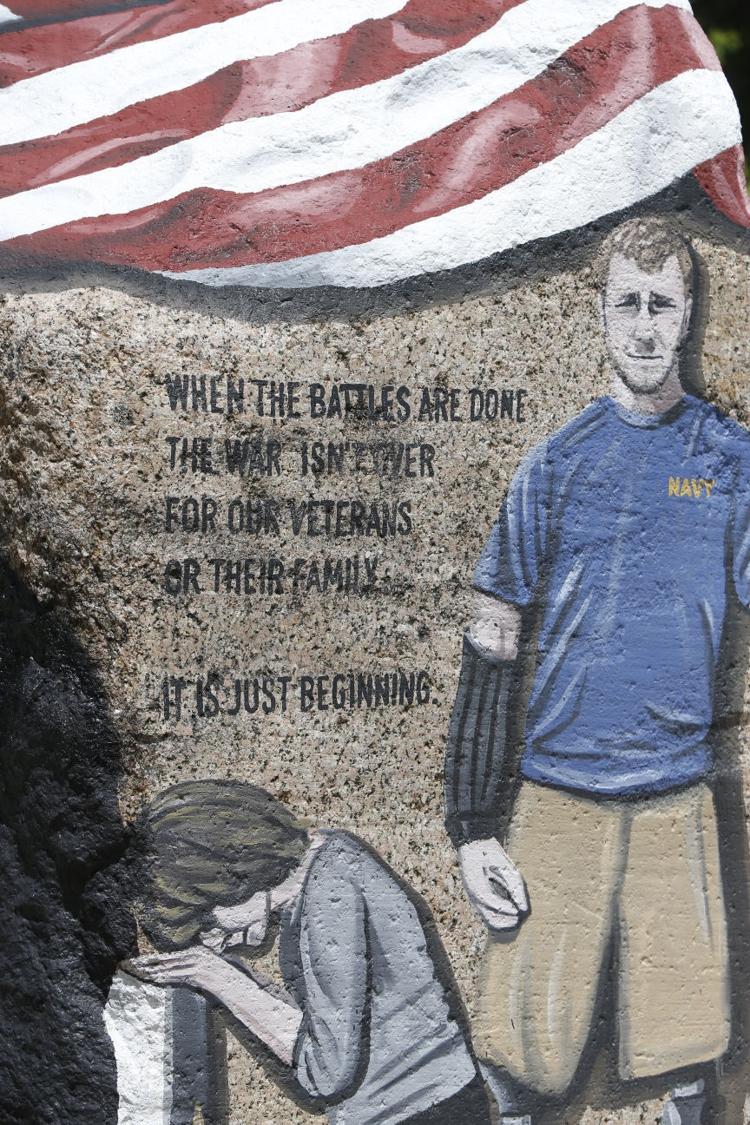 053116mp-Freedom-Rock-clean-up-4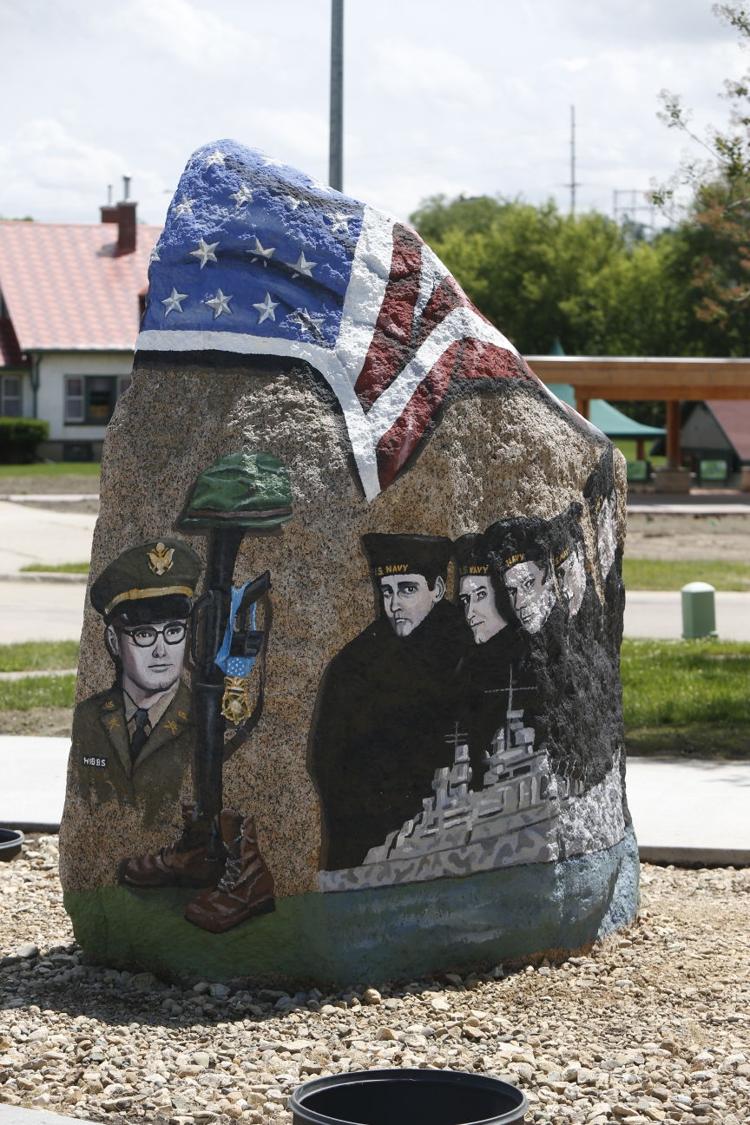 110915mp-Freedom-Rock-dedication-1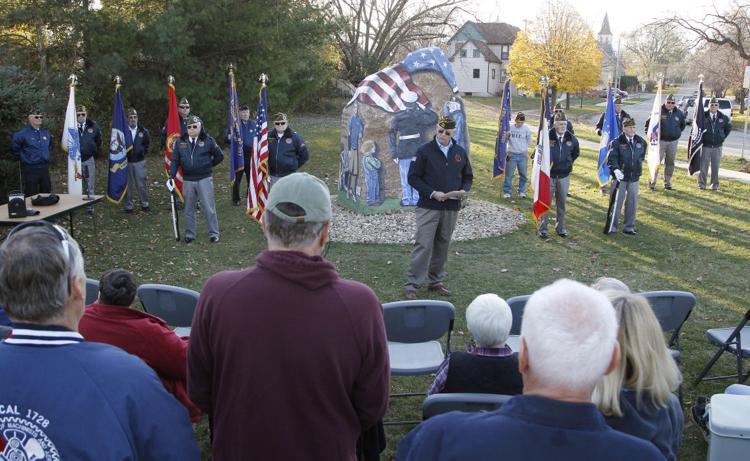 110915mp-Freedom-Rock-dedication-2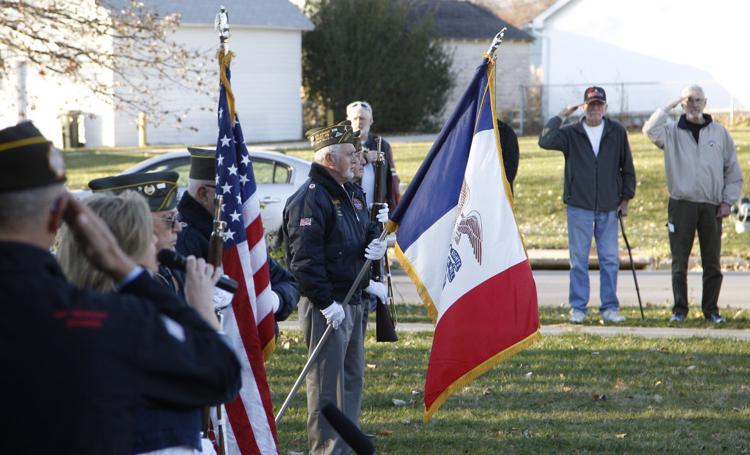 110915mp-Freedom-Rock-dedication-3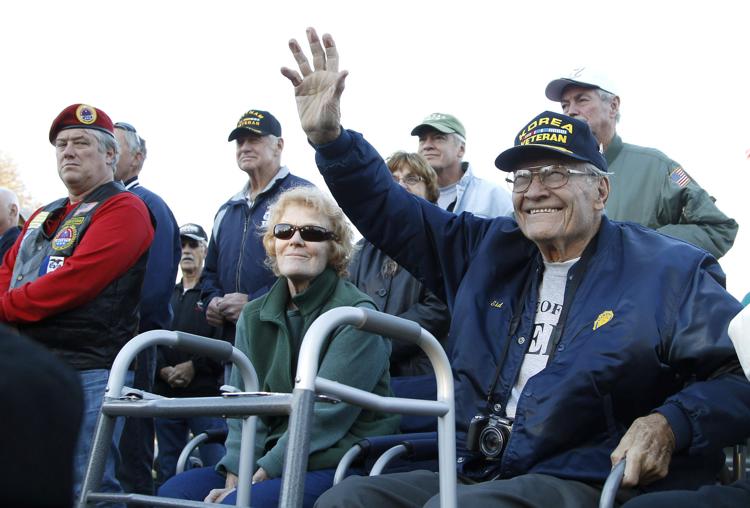 110915mp-Freedom-Rock-dedication-4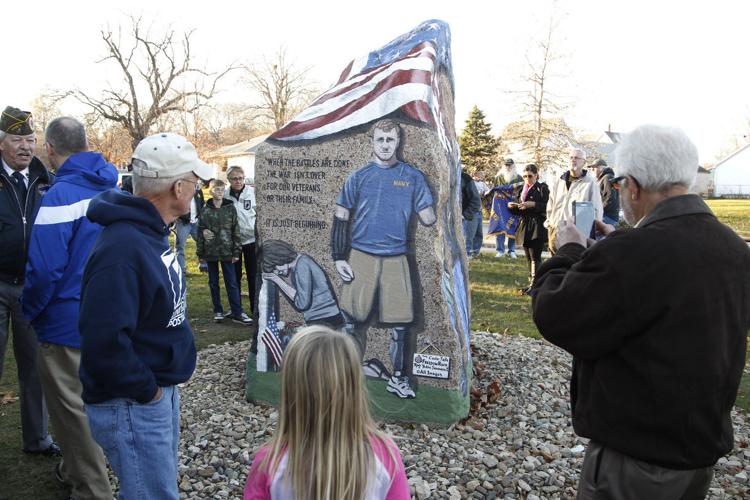 092415tsr-freedom-rock-02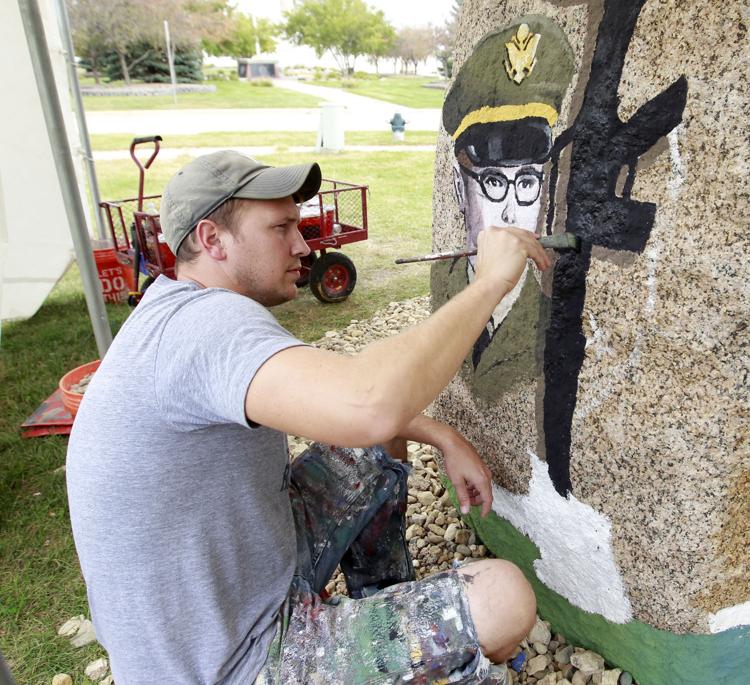 092415tsr-freedom-rock-03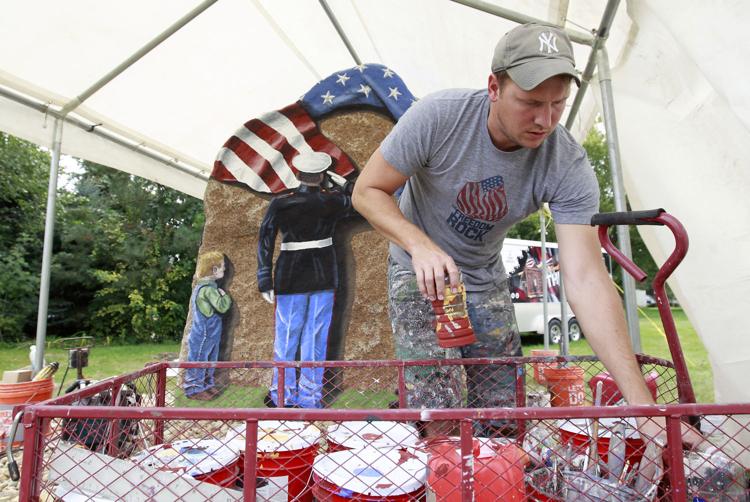 092415tsr-freedom-rock-04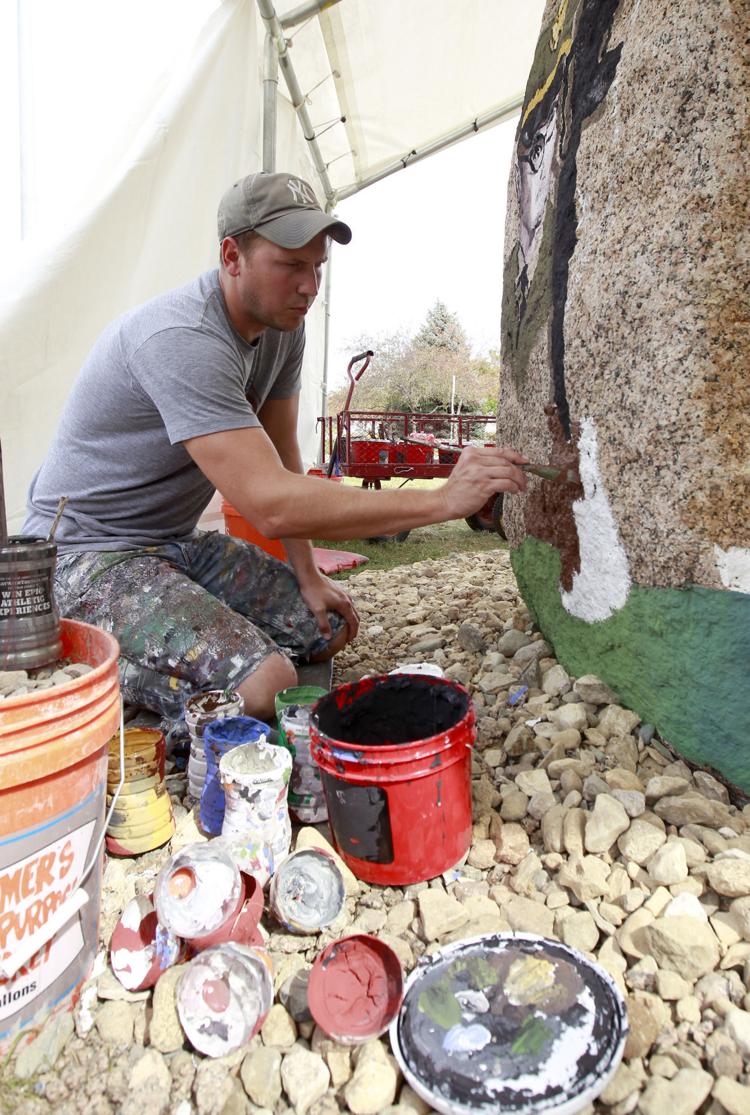 092415tsr-freedom-rock-05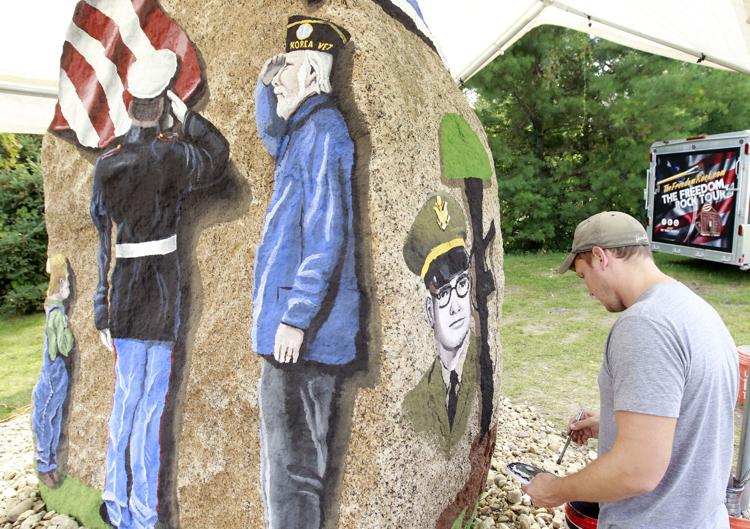 092415tsr-freedom-rock-06