The Avey Grouws Band recorded its first album at Catamount Studios in Cedar Falls. "The Devil May Care" was released in March 2020 and reached 10th on the Billboard Blues album chart.
It was nominated for numerous blues awards and several songs lead 2020 lists of top blues songs.
Their sophomore album, "Tell Tale Heart," will be released Sept. 24. With 10 original songs veering back and forth from blues, rock and country to R&B, funk and ballads, it will be harder to label.
"This is the best music we've ever made. It speaks to who we are as a band," said vocalist/songwriter and rhythm guitar player Jeni Grouws.
The Northeast Iowa-based band headed to Nashville to record its second LP for Navy House Records with Grammy-winning producer/engineer Casey Wasner at East Iris Studios and the Purple House in Leiper's Fork, Tenn.
Grouws, of Decorah, described both studios as "super quirky with such a groovy feeling."
Wasner, who engineered the Keb' Mo'-Taj Mahal album, "TajMo," and played drums with Keb' Mo' and rhythm guitar for Robben Ford, said he learned a couple of things in the studio with the Avey Grouws Band.
"The first week I learned that this band kicks ass. In the second week, I didn't want our session to end. The hang and the music are infectious," Wasner said.
Grouws, whose vocals have been described as "a choir of angels on a runaway train," and guitar singer/songwriter Chris Avey met at a Davenport blues jam in 2015 and formed a successful duo. Later Avey Grouws became a band, adding drummer Bryan West, bass player Randy Leasman and keyboardist Nick Vasquez.
The band has built a strong regional fan base with its playful and often raucous live shows. Because of COVID-19, the band wasn't able to tour and put power behind its first LP. They turned instead to live-streamed "Quarantini" parties and "Bloody Marys and Blues." Their 102 performances connected with viewers around the globe, including the United Kingdom, Germany and Australia.
Grouws' formal music education as a pianist and vocalist merges well with Avey's self-taught, free-wheeling style.
"I learned to be a very structured musician, and that guy is anything but structured. His musical spontaneity has helped me learn to lighten up," she explained.
"He has an incredible ear for music. That's something you can't teach somebody. His skills as a guitarist are amazing."
Grouws and Avey also "wrote their hearts out" during the pandemic. Ten of those songs made it onto "Tell Tale Heart."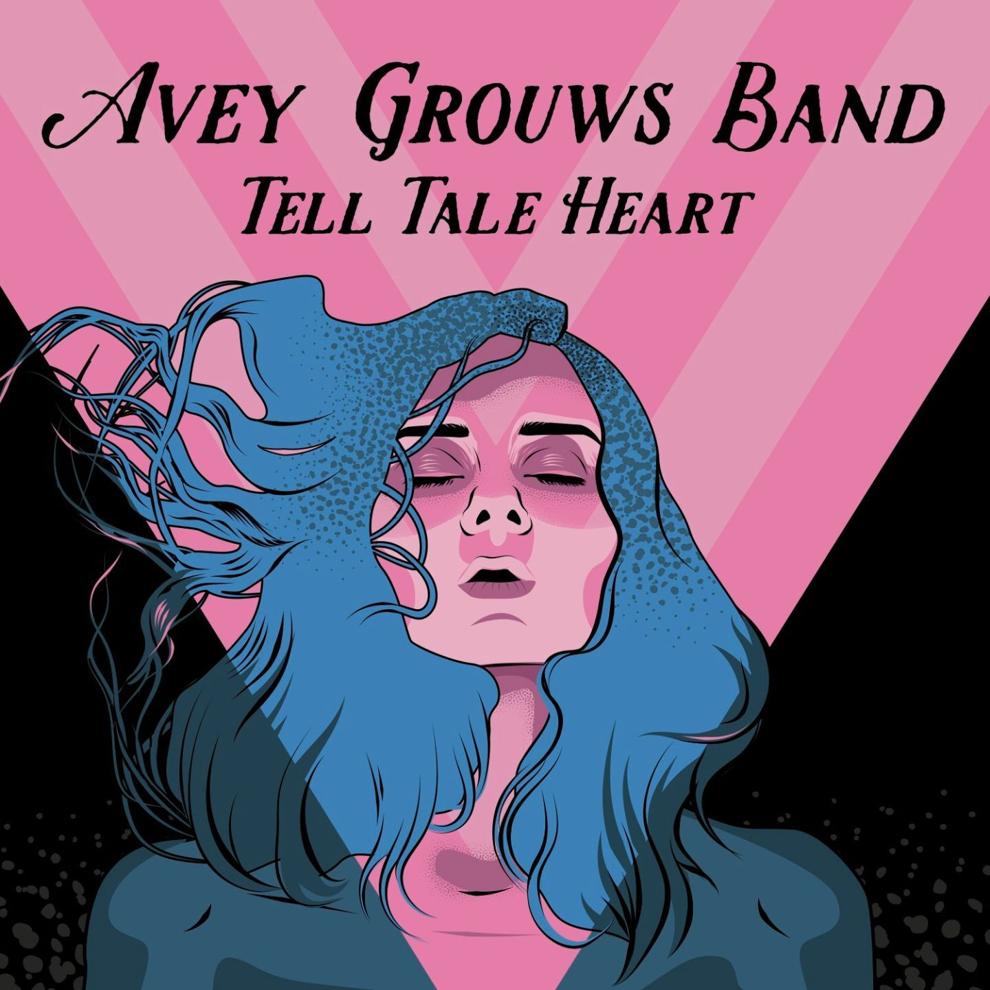 She has a tough time choosing a favorite track, but singled out the fiery, bluesy "Love Raining Down" a statement against anger and haters, and "There for Me," an ode to family, friends and fans who helped the band get through the pandemic.
"I hate saying it, but it's like your kids – 'I love all my children equally,'" Grouws said, laughing. "If you can swing an audience into getting up and dancing, to get groovy with it, that's cool."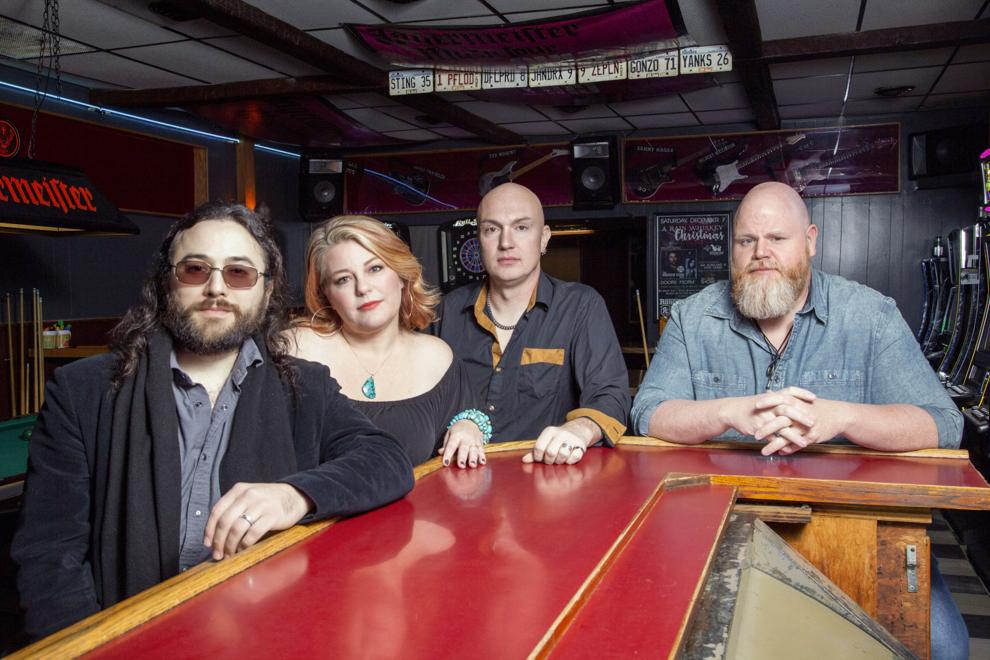 The band is thrilled to be performing live again, but is focused on regional shows in the Midwest. "To be honest, it's a bit tricky. Some places are struggling to be at full capacity. We're a different globe than we were before COVID, so I'm cautiously optimistic."
To pre-order the album and for a schedule of album release parties and performances, go to www.aveygrouwsband.com.