WATERLOO — A Waterloo boy clinging for his life at the entrance to a storm sewer tunnel was rescued by firefighters as Dry Run Creek raged through Liberty Park on Monday.
Fourteen-year-old Victor Escobar was walking the two dogs when he was caught in the rain-swollen creek. At least one dog was swept away, taking a wet ride underground for about 15 blocks before emerging at the Cedar River, a ride she survived, said Kevin Lee with Waterloo Fire Rescue.
"We were lucky. That could have ended badly," Lee said.
The other dog remains missing.
Firefighters found Princess, a 1-year-old Doberman pinscher, by the river. She had minor scrapes.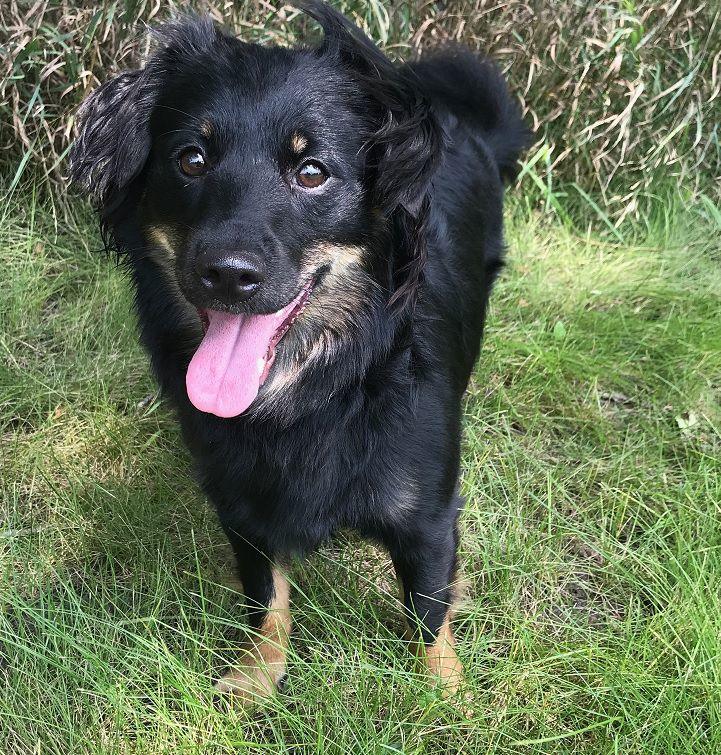 Victor was examined at the scene by an ambulance crew and then released to parents.
Still missing is Teddy, a German shepherd-border collie mix. It wasn't clear if Teddy went in the water or simply ran from the scene. Firefighters say they saw both dogs by the railroad tracks.
"She's small," Victor said of Teddy. "She's black with yellow bottom legs."
You have free articles remaining.
The incident happened at about 2:30 p.m. Monday after several days' worth of steady rains inundated streets and flooded rivers.
"I took them to the park and let them just run around. That's what they usually do, run around and play," he said. "Princess saw a bird … and chased it."
Princess became trapped in the swollen stream and was sucked toward the tunnel at the end of the park near West Ninth Street and Byron Avenue.
"I tried to chase her and grab her and get her out, and then the water was pulling both of us into the tunnel," Victor said. "I was trying to pull Princess out, but then she slipped because the current was strong."
The teen hung onto a branch near the concrete divider that separates the tunnel at the entrance for about 10 minutes before passersby noticed he was in trouble and called 911.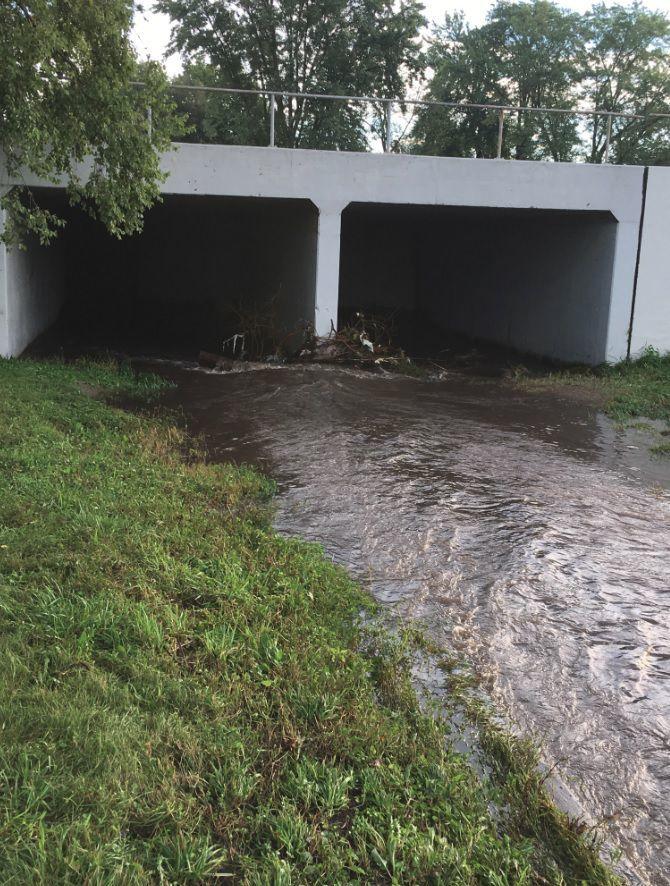 "He's lucky he got caught right in front of that barrier," Lee said.
Waterloo firefighters stood above the tunnel's mouth and lowered a looped rope to the teen and then lifted him to safety, Lee said.
Another team was sent downtown where the sewer empties into the Cedar River and found the dogs walking on the railroad tracks. Firefighters only caught Princess, who was returned to the family.