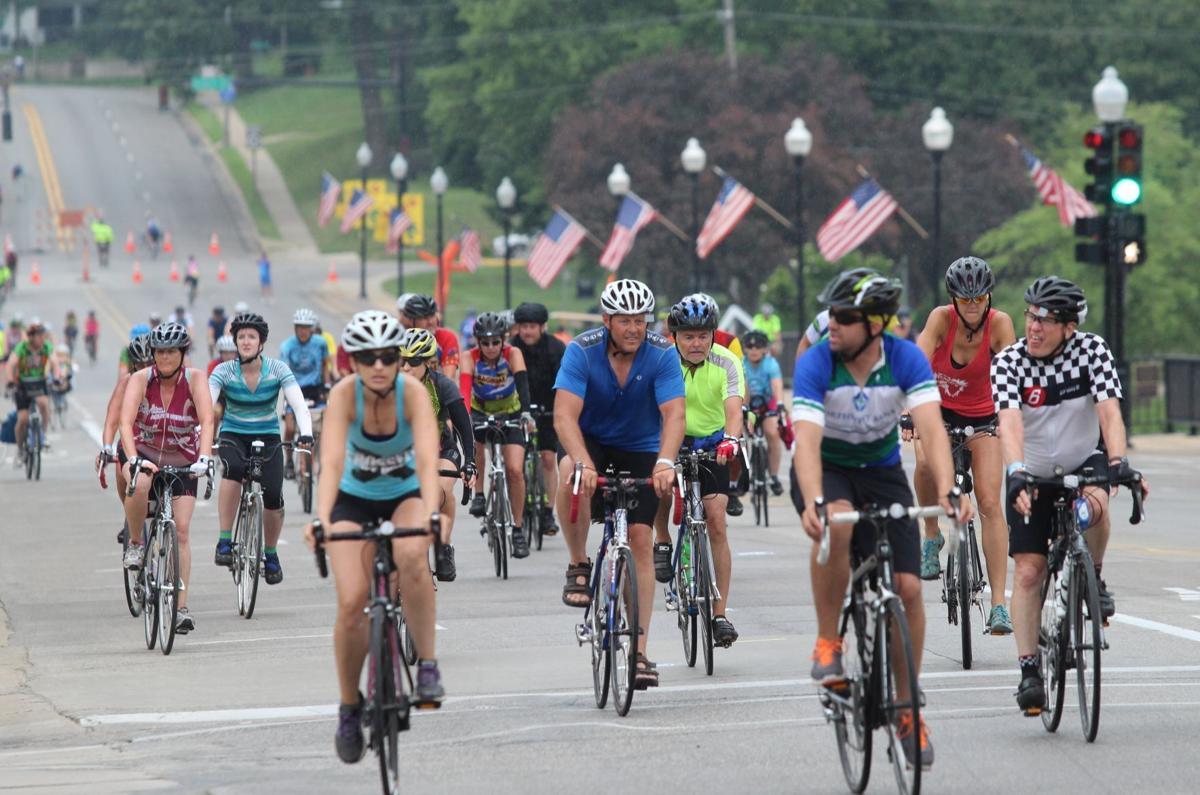 WATERLOO — Organizers have called off this year's Register's Annual Great Bike Ride Across Iowa because of concerns over the coronavirus pandemic.
RAGBRAI officials on Monday said they will use the 2020 route, which includes a stop in Waterloo, in 2021.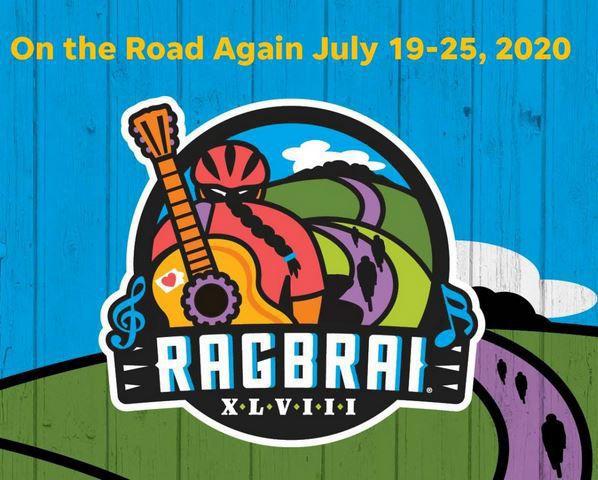 "After deep consideration and collaboration with the eight overnight town executive committees, government agencies, the public health department and official business partners of RAGBRAI, we've made the difficult decision to postpone RAGBRAI XLVIII to 2021," RAGBRAI officials said in a Facebook announcement.
The ride, which transverses the state west to east, had been scheduled for July 19 through July 25 with an overnight stop in Waterloo only July 22.
The 2021 schedule will be July 25 through Aug. 1 with the Waterloo overnight on July 28, 2021.
"There were a multitude of factors that went into this decision. Ultimately, the success of each stop is predicated on the success of the stop before, and we need each Iowa community to be able to execute a safe plan to move riders to and through their communities, while providing a glimpse into their communities unique dynamic. It became apparent that there simply wasn't enough resources, given the scope of COVID-19, to adequately plan and execute all of the moving parts of this ride," said Tavis Hall, Experience Waterloo executive director, who has been working with RAGBRAI officials.
"We are proud of the people that have already put numerous hours of work into the RAGBRAI overnight stop. Luckily, all their hard work will be put to use next year," Hall said.
Planning will continue for next year. More than 100 Waterloo volunteers had been working to help with entertainment, route set-up, tear down, camping and cyclist hosts.
VGM will continue to be the stop's presenting sponsor.
"The health and safety of our employee owners, and our community members, is our greatest concern and we support Ragbrai's decision to postpone the event. We look forward to showcasing the Cedar Valley and celebrating with our community next July," said Mike Mallaro of VGM.
A University of Iowa study estimated the economic impact of the RAGBRAI overnight stops is approximately $3 million per day, and Hall said Waterloo's RAGBRAI stop will be a part of Waterloo's rebound from the economic effect of the coronavirus.
All riders who registered and paid for 2020 can transfer their registration to the 2021 ride. They won't be subject to the lottery and will receive their wristband and bike band in 2021.
Those who don't wish to ride in 2021 can request a full refund of their 2020 registration or donate their registration to Iowa Bicycle Coalition.
All riders will be required to fill out a request form by June 1 to be eligible for the full refund. Riders who do not fill out a form by that date will automatically be transferred to the 2021 ride.



Photos: RAGBRAI 2017 in Charles City