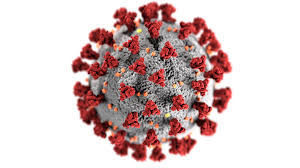 WATERLOO — Three more Cedar Valley residents have died from COVID-19 while an outbreak at a Waterloo long-term care facility has worsened.
While Black Hawk County Health Department officials reported just 28 new cases of the disease between Thursday and Saturday morning, the report indicated three more people had died. No new deaths were reported Saturday.
The county has now confirmed 1,731 total cases and 24 deaths since the coronavirus pandemic began.
The Iowa Department of Public Health said Saturday nearly 650 more people tested positive for COVID-19 statewide and there were 21 more deaths across the state through Saturday morning. Through May 9, 11,671 Iowans had tested positive for the virus and 252 had died. Another 5,011 people had recovered.
At least some of the Black Hawk County deaths appear to be related to outbreaks at long-term care facilities.
Harmony House in Waterloo had reported 62 residents and staff had tested positive for COVID-19, according to the latest information release by IDPH.
Friendship Village, which operates several nursing, assisted living and independent senior housing buildings in Waterloo, had lost four residents to the virus, according to updates provided by the center on Facebook and its website.
"The emotional roller coaster ride continues," Friendship Village president Lisa Gates said in a Facebook post Thursday.
In addition the deaths, which had been confined to the Pavilion care facility, two more residents tested positive for COVID-19 at the Lakeview Landing building.
"Both were immediately moved to the Pavilion," Gates said. "The concern now is that the infection has spread to both health center buildings."
She also noted 21 employees were quarantined after testing positive, but no Friendship Village staff members have died to date. Some have recovered and are able to return to work.
No other Black Hawk County long-term care centers had reported outbreaks based on the IDPH definition of having three or more residents who've tested positive within a single building.
But Western Home Communities in Cedar Falls reported Thursday that confirmed cases included two residents and four employees of Deery Suites nursing home; two employees at Windhaven assisted living; one resident at Thalman Square assisted living; and one employee at Windermere independent living.
New Aldaya Lifescapes in Cedar Falls had reported one resident and five staff with positive tests through Wednesday. Ravenwood Specialty Care in Waterloo reported a week ago that one resident and two employees had contacted COVID-19.
The IDPH reports also included outbreaks at Bartels Lutheran Home in Waverly, which had 29 total cases among staff and residents; Premier Estates of Toledo, with 52 total cases; and Westbrook Acres in Tama County, which reported 21 cases.
On Friday, Iowa saw a fourth straight day of double-digit deaths from coronavirus with 12, and state health officials reported another 398 cases.
There were 407 Iowans hospitalized (with 34 admitted in the past 24 hours) for coronavirus-related illnesses and symptoms with 164 being treated in intensive care units and 109 requiring ventilators to assist their breathing.
Those hospitalized included Aquarius Bunch, a 27-year-old Waterloo nursing home employee who is pregnant with her second child. Bunch drove herself to the hospital about two weeks ago after initially being advised to quarantine at home and seeing her condition worsen, family friend Tiffany Young said.
Bunch was airlifted to University of Iowa Hospitals and Clinics in Iowa City, where she was placed on a ventilator. Relatives worried that Bunch was near death last week and that her child would have to be delivered through an emergency procedure, Young said. But her condition has improved and she might be released within days.
"I know her mom and her cousins, and they have been devastated. Aquarius is down there by herself. She has the tube down her throat so she just waves" on video calls, Young said. "They thought that they almost lost her last week."
Young, 42, is a neighbor of two Waterloo duplex tenants who died of the coronavirus last month after an outbreak at a Tyson Foods plant that infected more than 1,000 workers.
Ryan Foley of The Associated Press contributed to this report.
Concerned about COVID-19?
Sign up now to get the most recent coronavirus headlines and other important local and national news sent to your email inbox daily.