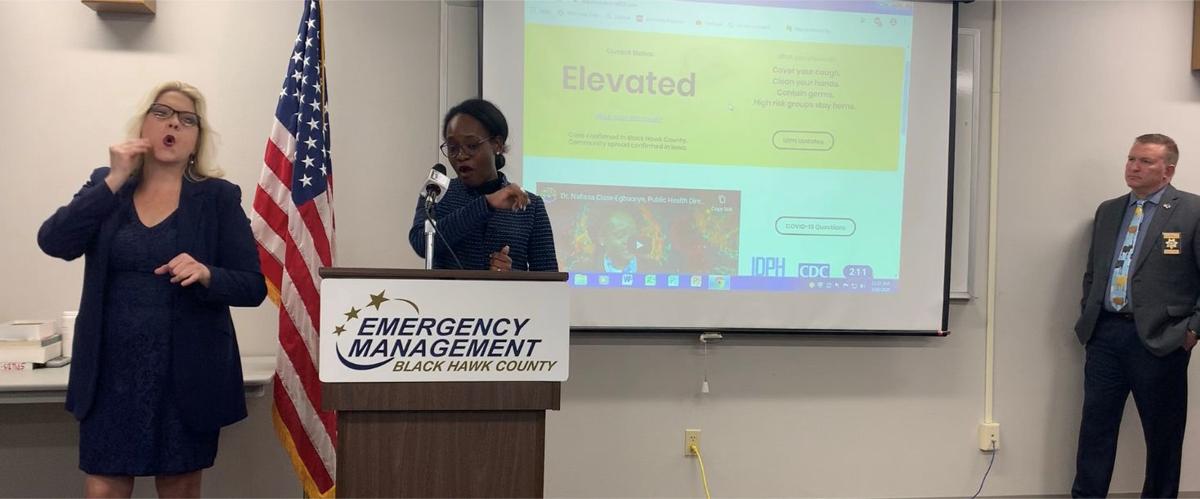 WATERLOO -- After declining to give any information about Black Hawk County's first confirmed COVID-19 case, state health officials later did release limited information --  the age range of the victim -- but declined any others details Wednesday.
Iowa Department of Health spokesperson Amy McCoy told The Courier on Wednesday the case is a person over 81 years of age, but that the department was "going to stop focusing on travel" as it related to where that person had been traveling. She also declined to give the person's condition, including if they were hospitalized. 
McCoy's announcement was followed Wednesday evening by the state's announcement there were nine new cases of COVID-19 statewide, including Winneshiek County's first positive case. Three more positive cases were announced in Johnson County, two in Polk County, two in Dallas County and one in Washington County. The announcement brings Iowa's total to 38 cases.
Travel and patient condition information was readily given in Iowa's first two dozen cases of coronavirus. But Black Hawk County public health director Nafissa Cisse Egbuonye cited the Health Insurance Portability and Accountability Act and the IDPH as the reasons for not giving that information in a Wednesday morning briefing at the county Emergency Operations Center.
"My direction is from the Iowa Department of Public Health," she said. She also noted she couldn't disclose the patient's condition.
Egbuonye said health officials were working to identify those in close contact with the individual and "implement isolation and quarantine" for them.
"The landscape shifted out from underneath us yesterday (Tuesday) with the first positive test found here in Black Hawk County," said Black Hawk County Sheriff Tony Thompson.
McCoy said Wednesday by phone that the state was now limiting information given out in its new cases.
"There's a point in epidemiology work where we don't release those types of details because we get so many cases," she said.
McCoy said IDPH medical director Dr. Caitlin Pedati was not immediately available for comment.
Egbuonye and three medical directors at the county's largest hospitals all spoke at the briefing about the importance of personal hygiene, social distancing of at least 6 feet and staying home when sick, even with only mild symptoms.
"I know this is difficult, I know there's a lot of questions, I know there's uncertainty. But I am urging the community to please stay calm," Egbuonye said. "We are continuing to monitor this situation locally, and we are working closely with our health care and response partners."
Those especially at risk were people age 60 and older and those with underlying conditions, she noted, and people were "most infectious" when they were experiencing symptoms, particularly a high fever.
Dr. Russell Adams, chief medical officer at UnityPoint Health, pointed out that there was no treatment and no vaccine yet for COVID-19, emphasizing the importance of the entire county keeping their distance.
"We know that, even if we are in our 20s or 30s and we have a cough and a sneeze, we may be standing next to a person who is 50 or 60 years old that has a lung disease, or a heart problem, or has a problem with their immunity, and that we could transmit a virus to them," Adams said. "So that is why we talk about social distancing."
UnityPoint announced Wednesday it would be postponing all elective surgeries, procedures and diagnostic testing at its Waterloo, Grundy Center, Sumner and Marshalltown locations beginning Thursday at 7 a.m.
Dr. Matthew Sojka, chief medical officer at MercyOne, noted his organization has already eliminated all elective procedures and restricted all visitors, adding that temperatures were taken of all patients, visitors, staff and providers coming into the buildings, including himself.
"We've done that to protect our resources," he said. "We are limited in what we will have in the area -- blood products, gowns, masks, eye protection -- as we move forward."
Sojka clarified there wasn't yet a shortage of supplies, but MercyOne's blood supply was at 80% -- still adequate, but lower than what it would normally be. People with any possible COVID-19 symptoms were not able to donate blood either because there wasn't a test for it, he said.
Anxiety surrounding news of COVID-19 was also a concern for health officials, said Dr. Sharon Duclos, medical director at Peoples Clinic in Waterloo.
"When something out of the ordinary happens -- in this case, it's a pandemic -- things are unsettling," she said. "That unsettling feeling that you feel is normal, so just realize that. And this, too, shall pass."
Duclos said taking breaks from the news and from social media, eating healthy foods like fruits and vegetables and getting adequate sleep and exercise would all help to stem anxiety.
"This virus will run its course. We will get through this," she said. "If we all work together, we will limit the severity of the virus -- and that's what we're all trying to do."
UnityPoint noted it had 31 ventilators available at Allen Hospital in Waterloo, including 14 surgery vents, three of which were in use as of Wednesday, according to UnityPoint spokesperson Carson Tigges. MercyOne noted Tuesday it had 15 ventilators. Both Waterloo hospitals had 12 intensive care beds, and MercyOne had an additional four beds at its Cedar Falls location.
042220ho-toledo-testing-2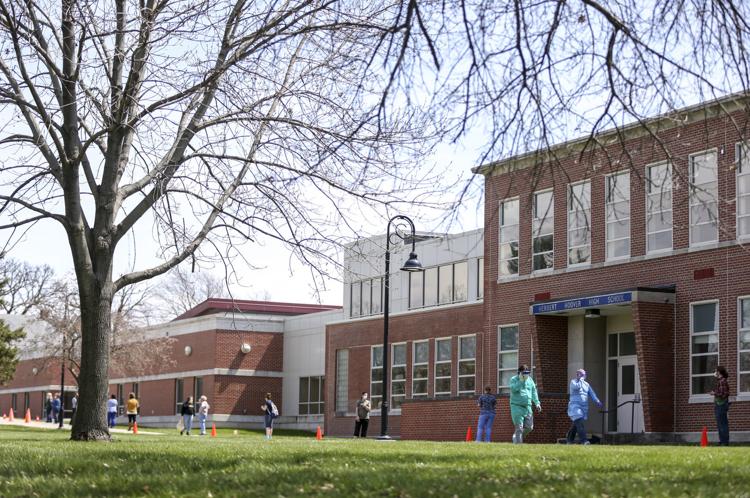 042220ho-toledo-testing-1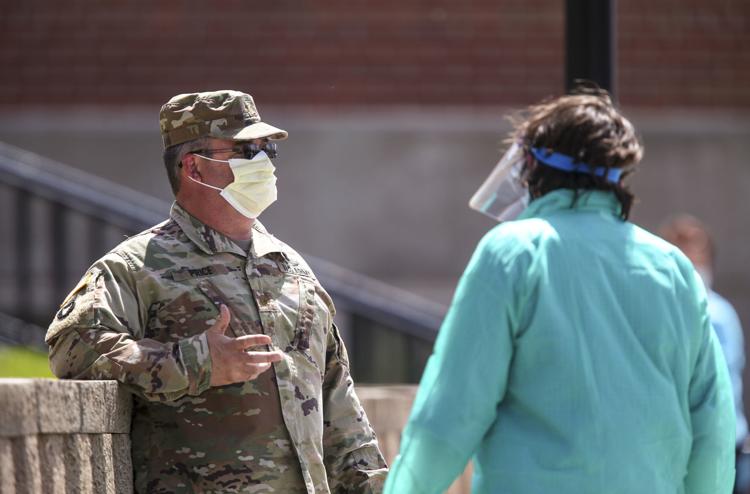 042220bp-tyson-closing
042020jr-covid-testing-3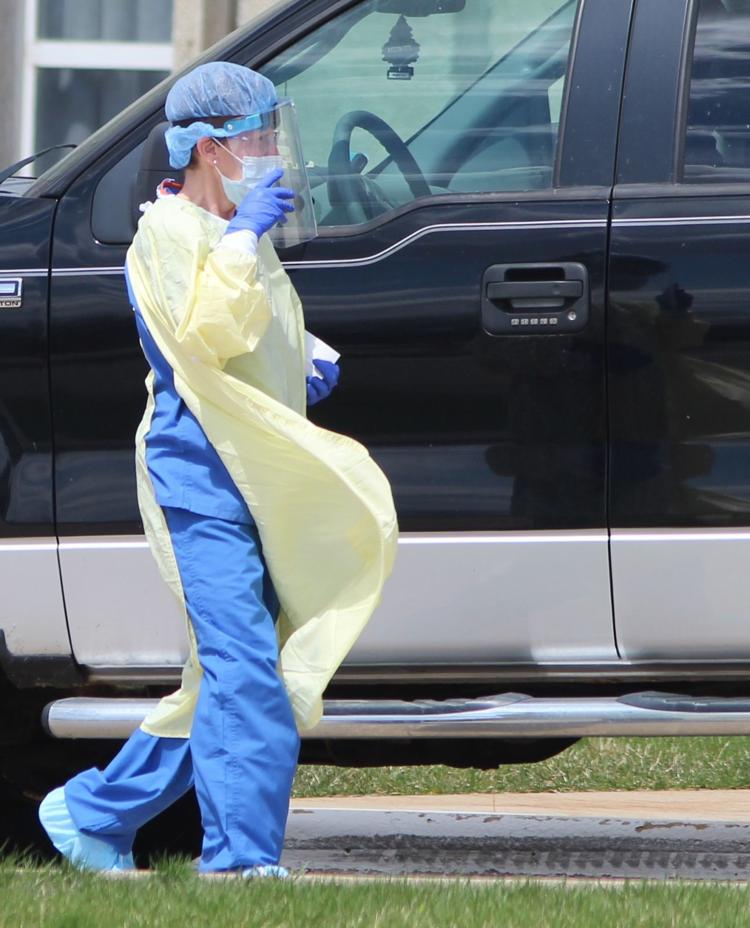 042020jr-covid-testing-1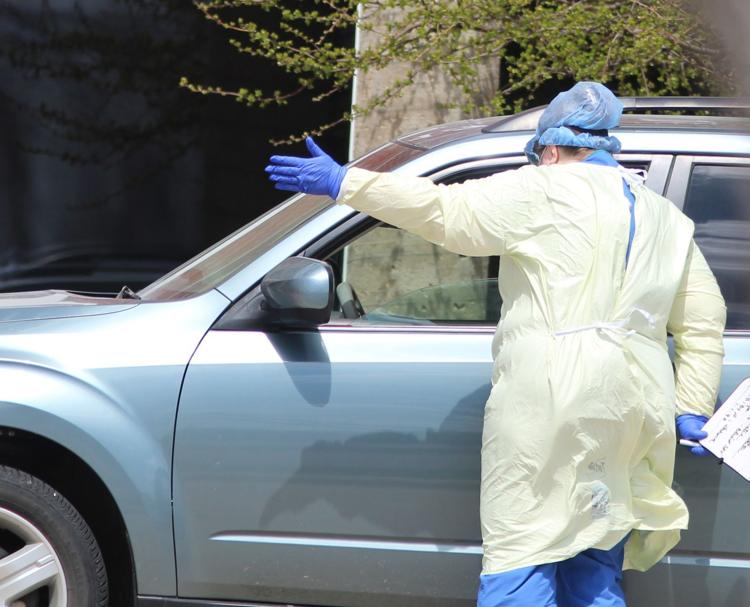 042020bp-tysons-protestors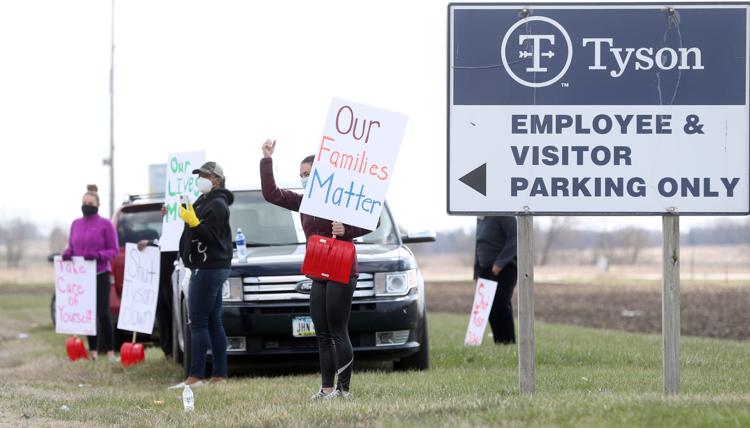 041620jr-tyson-2
041620jr-tyson-1
041620jr-tyson-3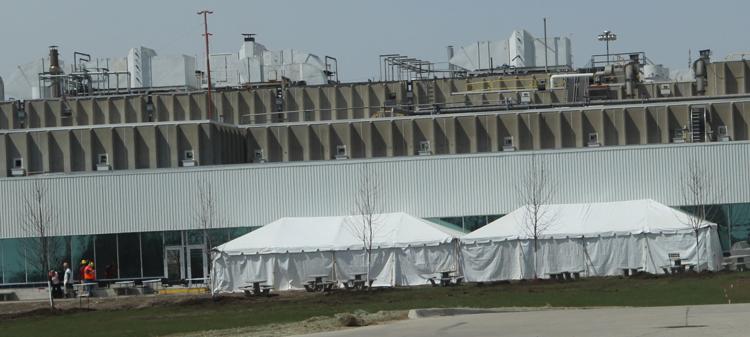 041620jr-tyson-4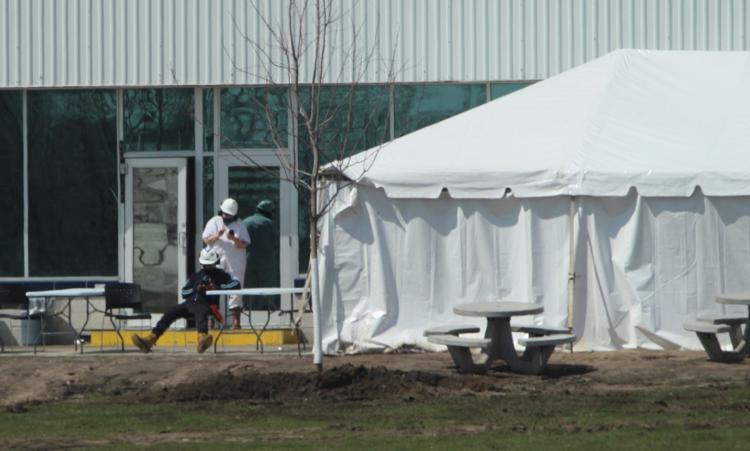 041620jr-allen-tent-6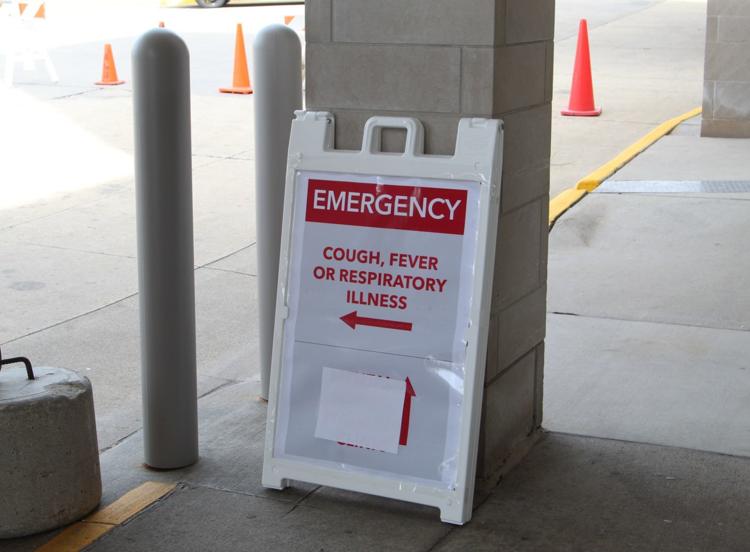 041620jr-allen-tent-4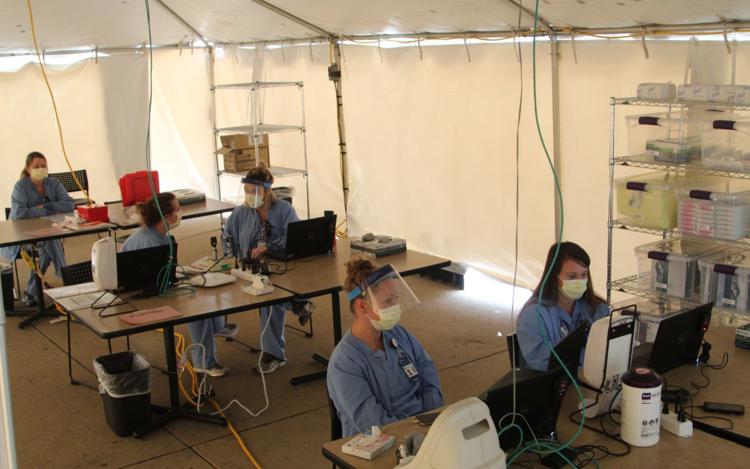 041620jr-allen-tent-5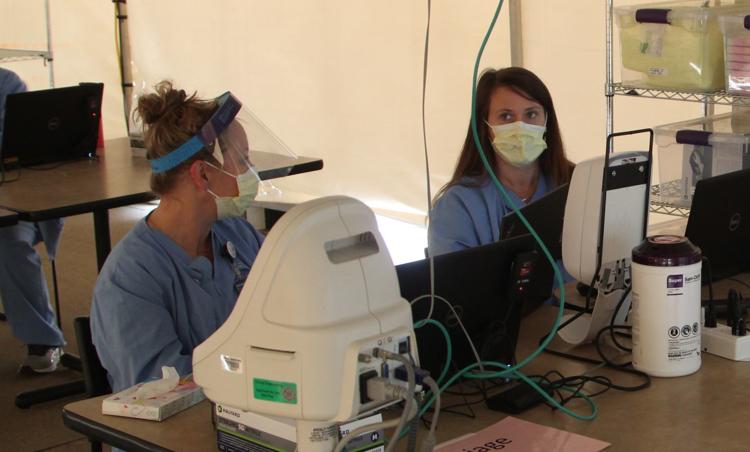 041620jr-allen-tent-3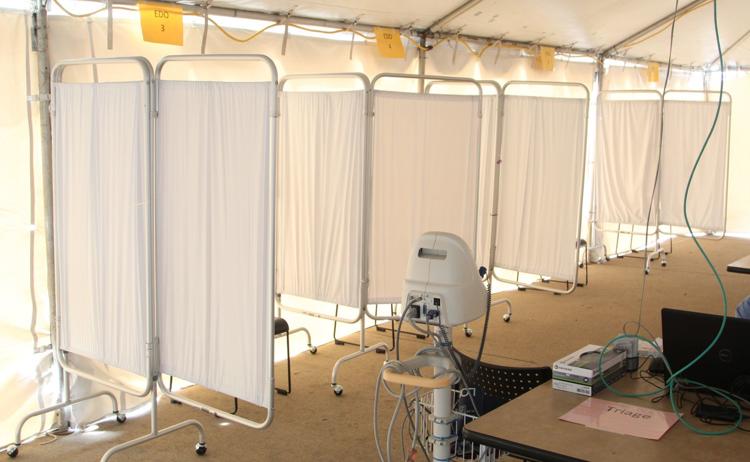 041620jr-allen-tent-7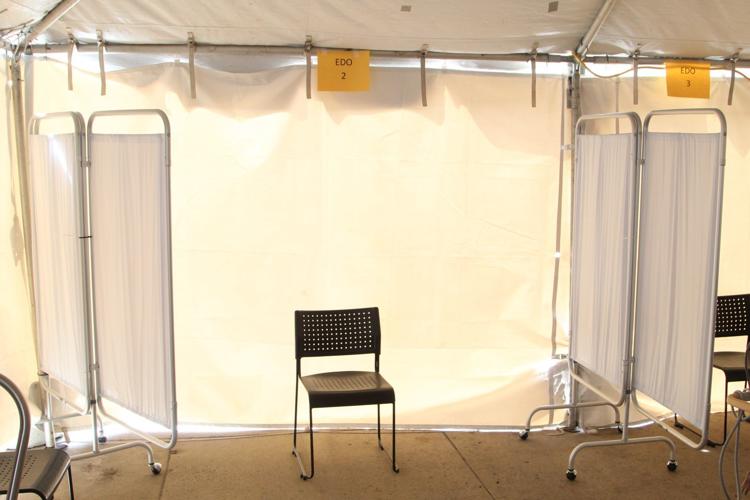 041620jr-allen-tent-2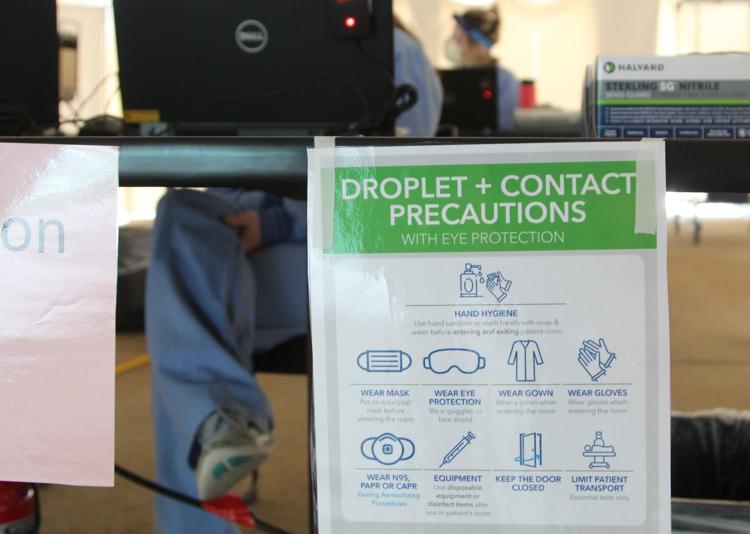 041620jr-allen-tent-1
041620jr-allen-tent-8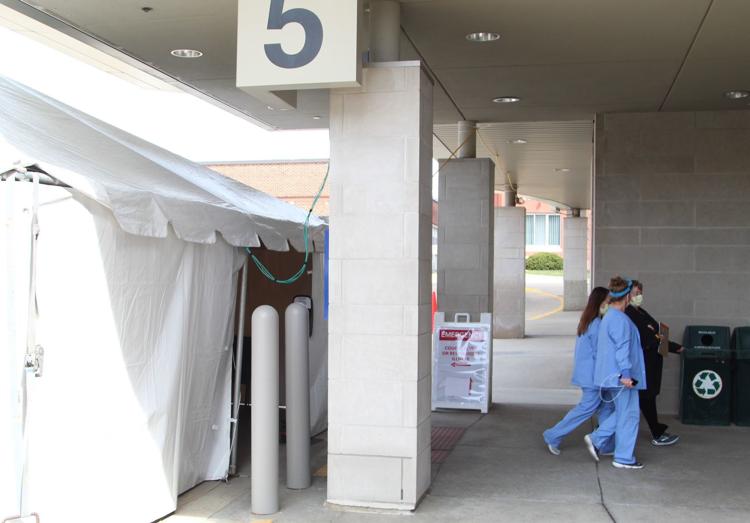 041620jr-allen-tent-9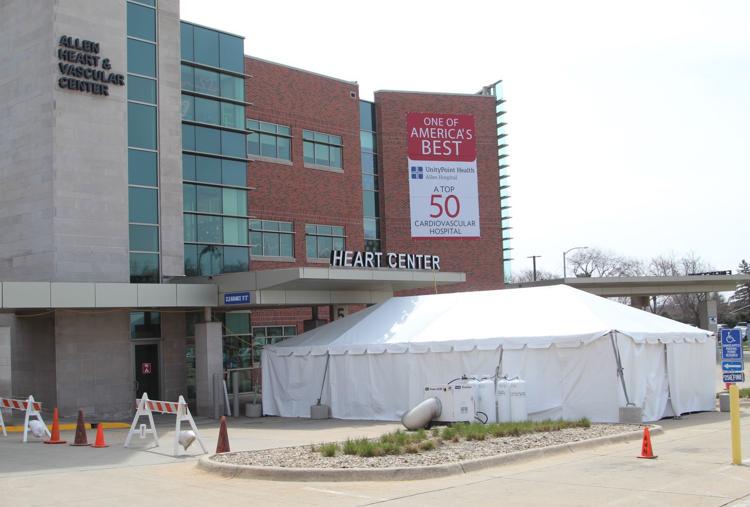 041020jr-sulky-shields-8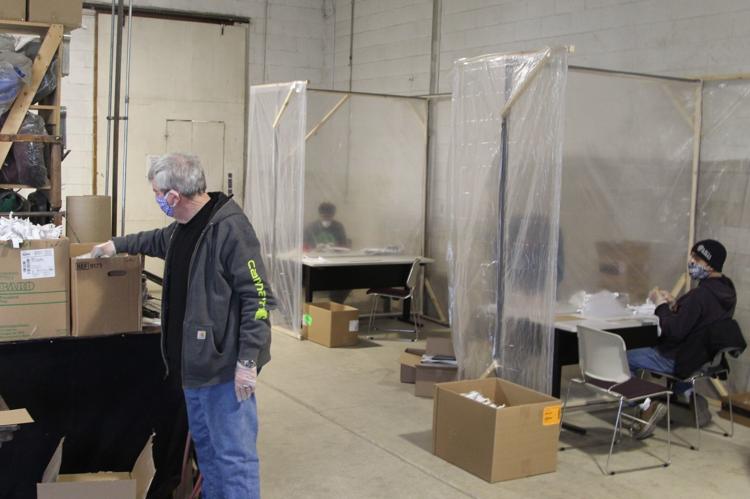 Jerald Skulky Co.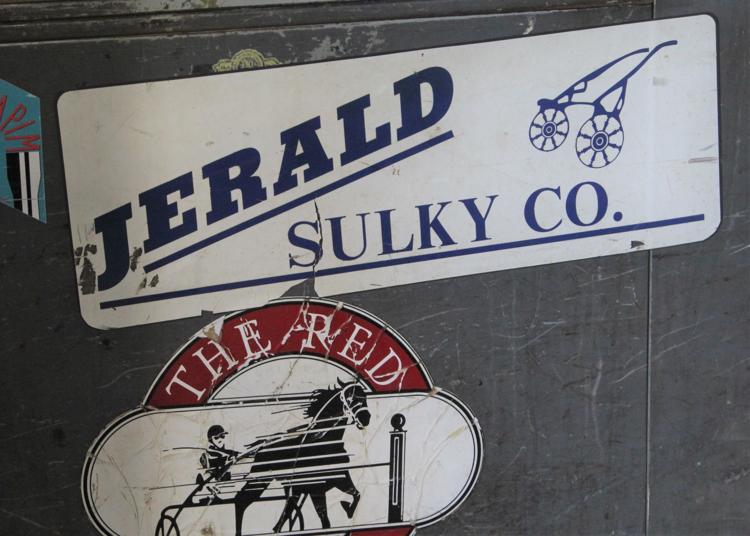 Erik Lee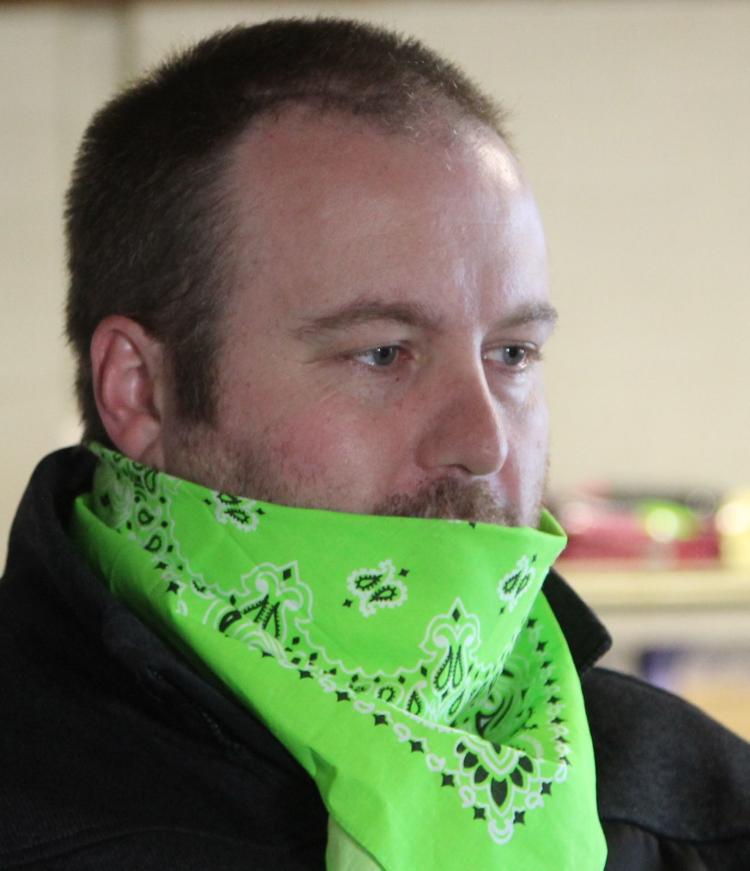 041020jr-sulky-shields-6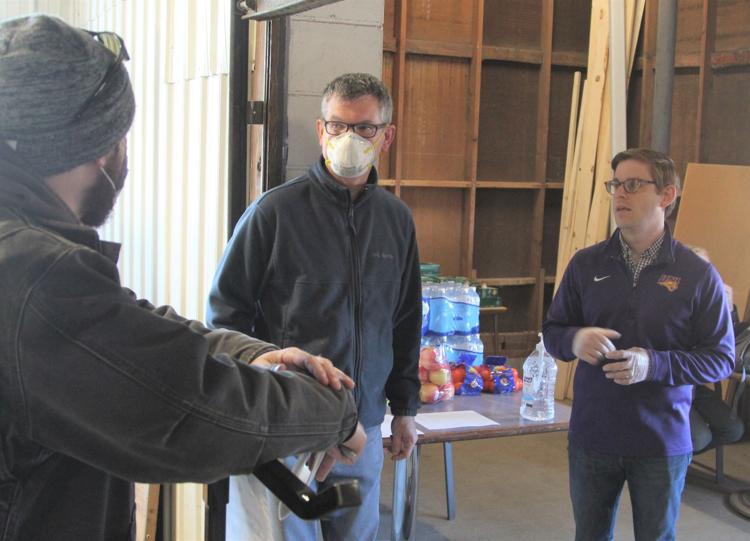 041020jr-sulky-shields-7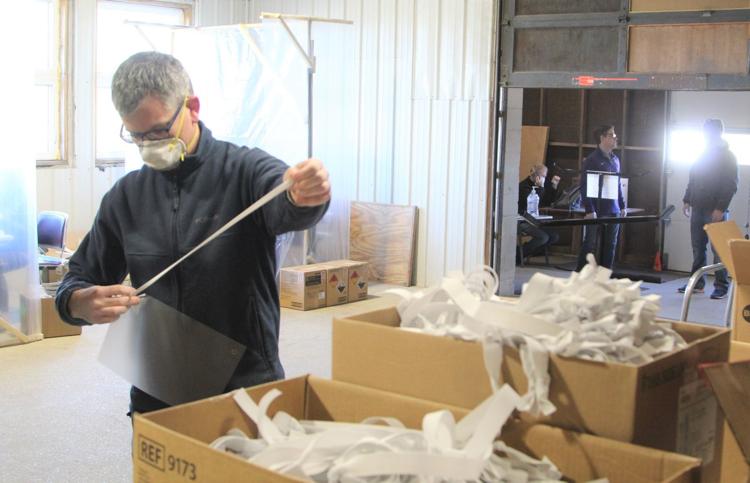 041020jr-sulky-shields-5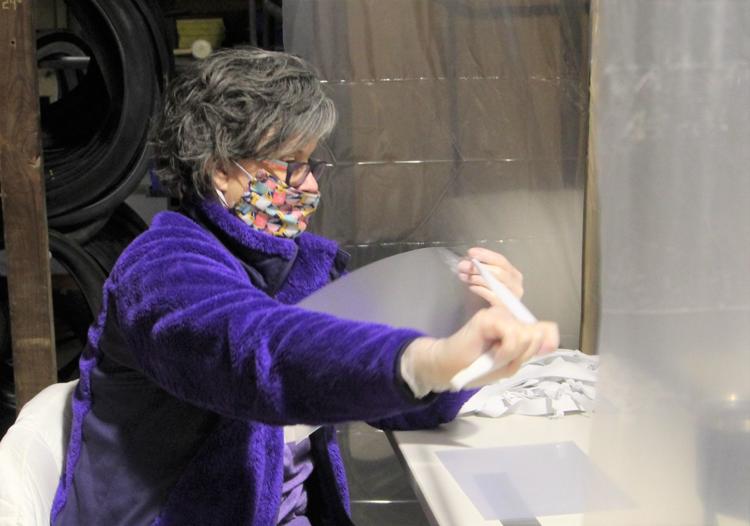 041020jr-sulky-shields-3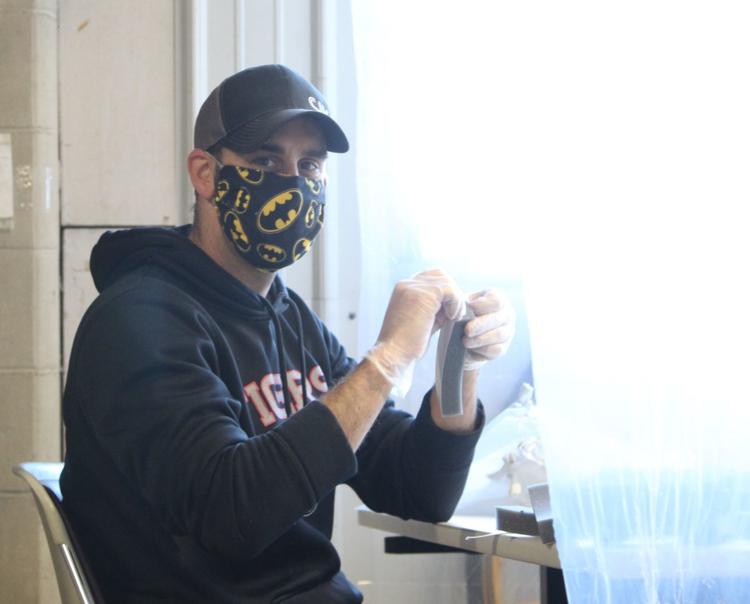 041020jr-sulky-shields-4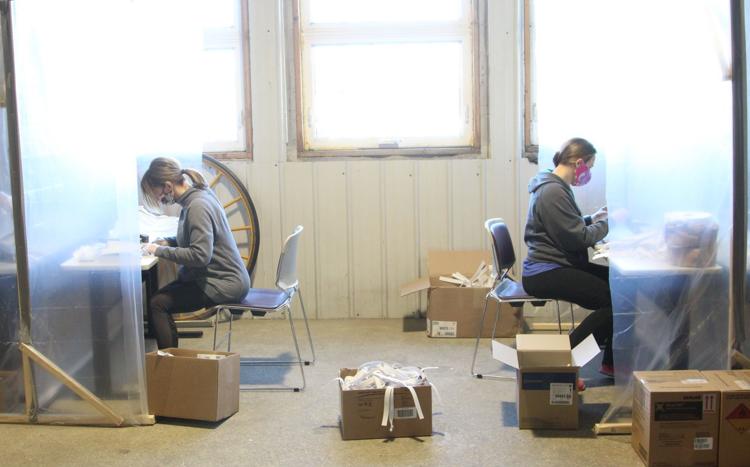 041020jr-sulky-shields-2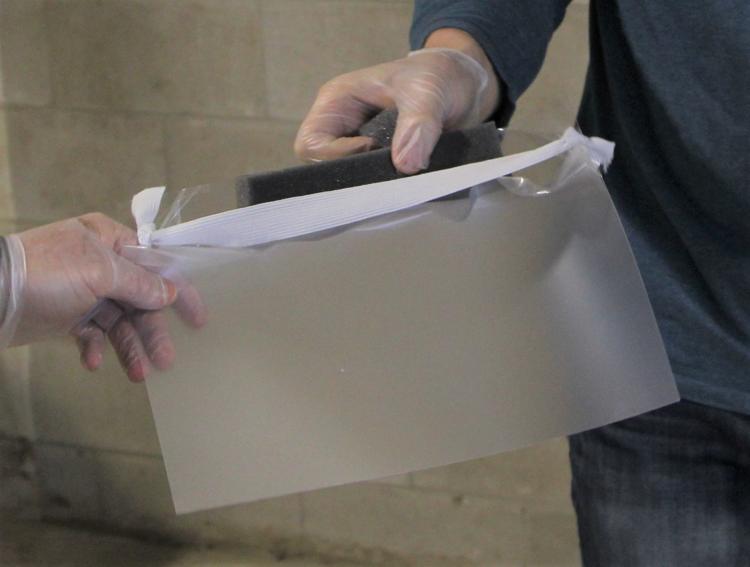 041020jr-sulky-shields-1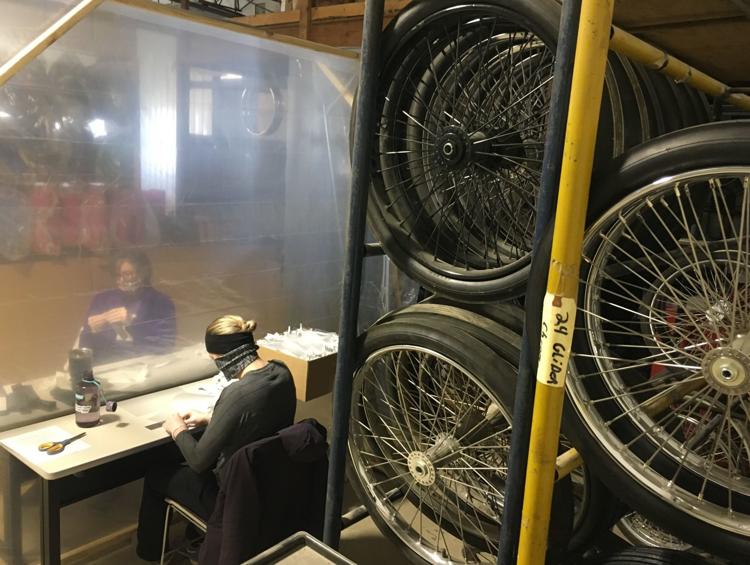 040920jr-mh-covid-1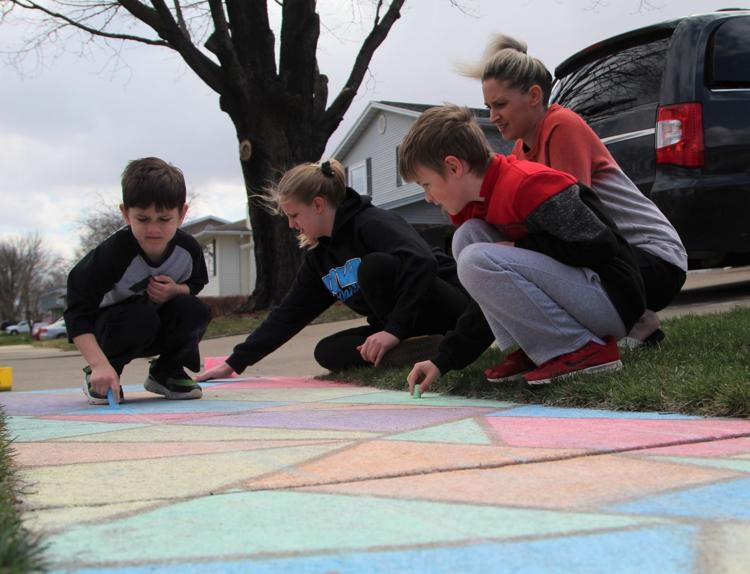 040920jr-mh-covid-2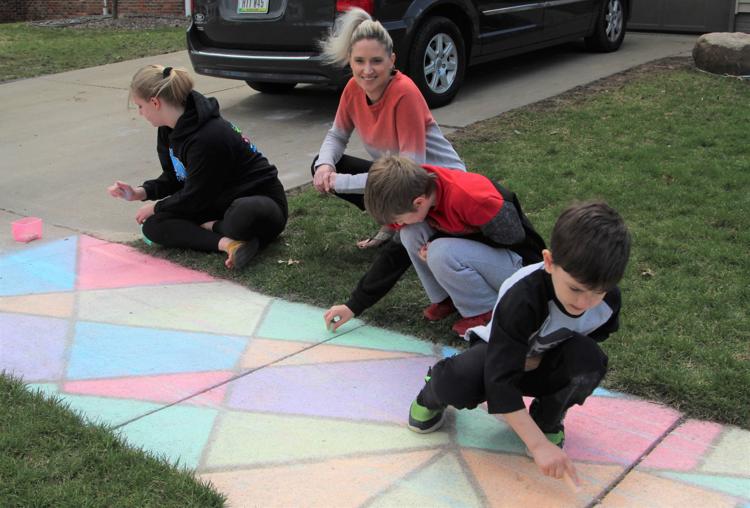 040920jr-cv-strong-1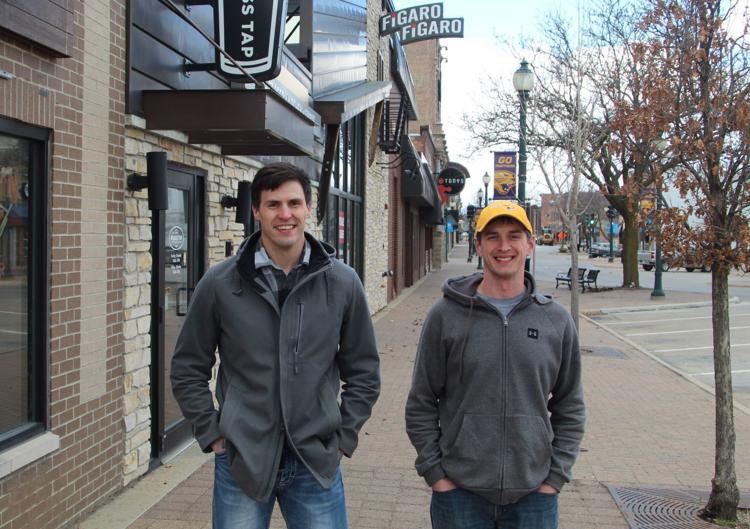 040920jr-cv-strong-2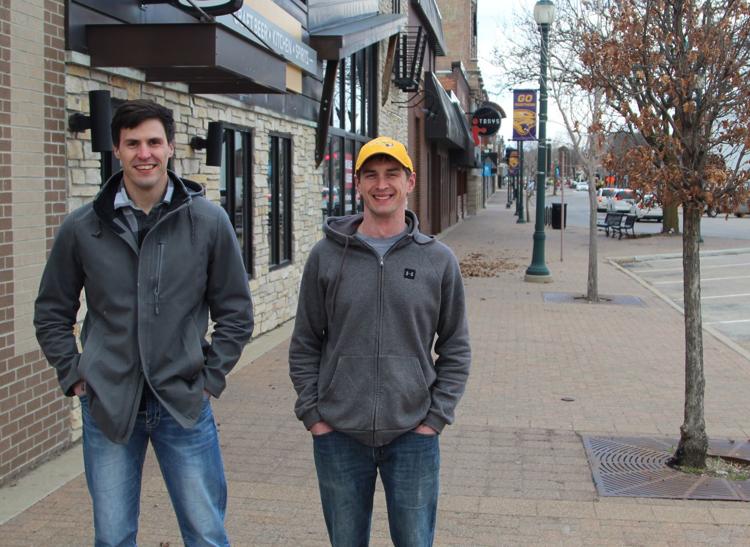 040920jr-cv-strong-3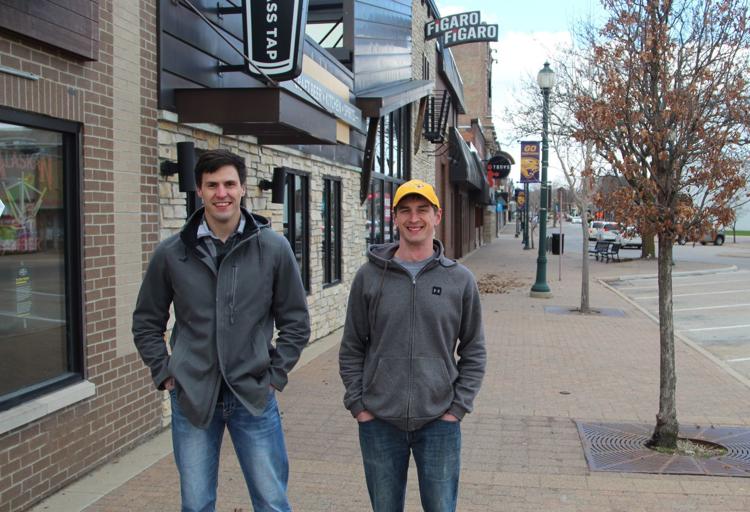 Black Hawk County Jail
010820ho-qc-plastics-face-shields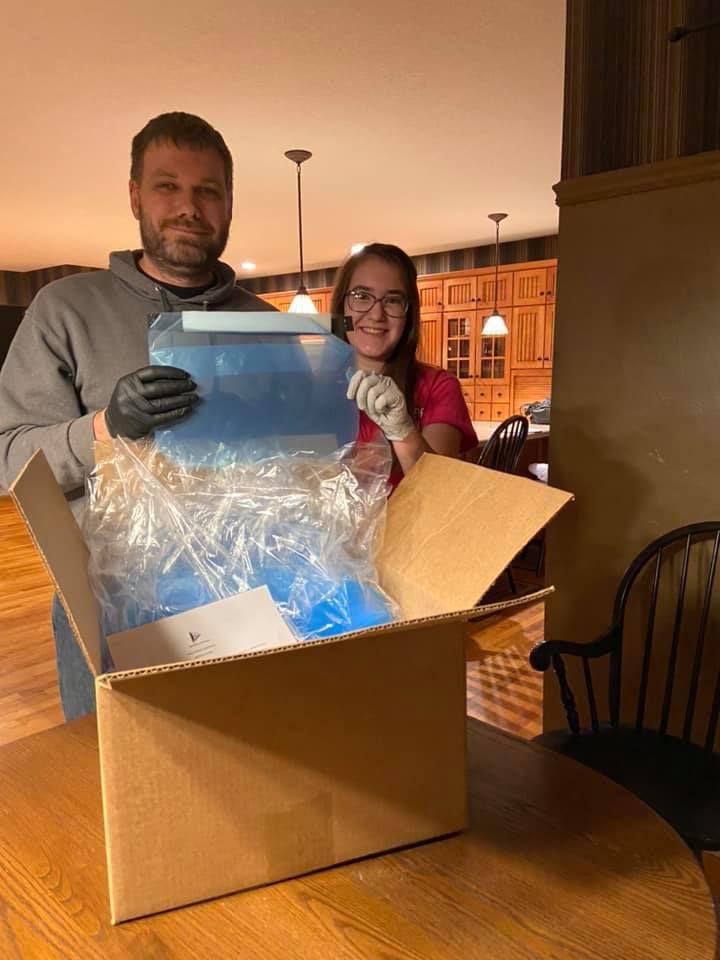 John Deere face shield assembly
040620jr-lillies-5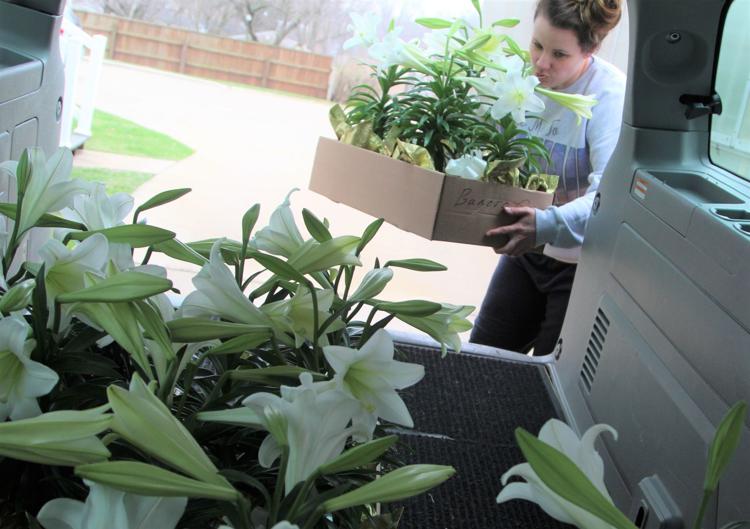 040620jr-lillies-6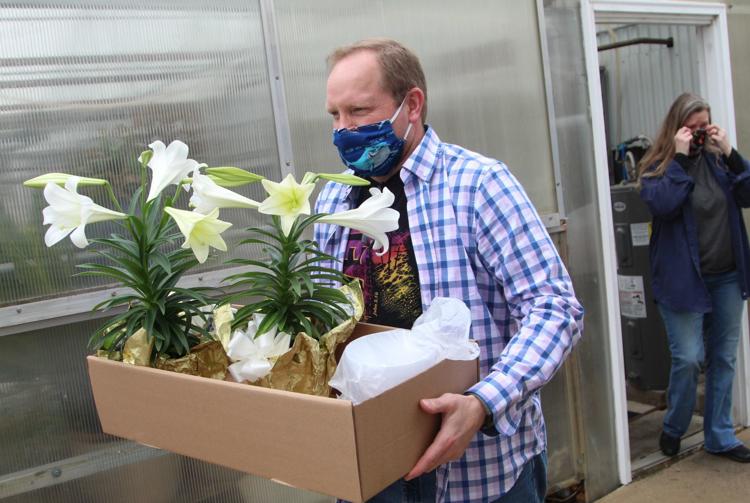 040620jr-lillies-3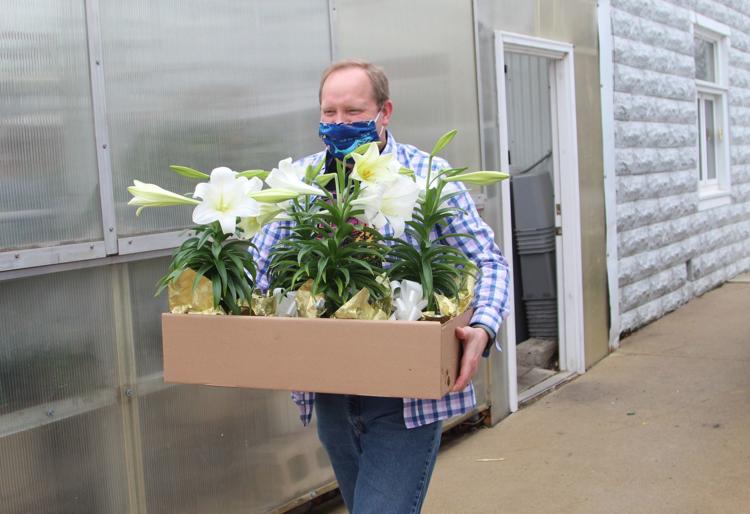 040620jr-lillies-4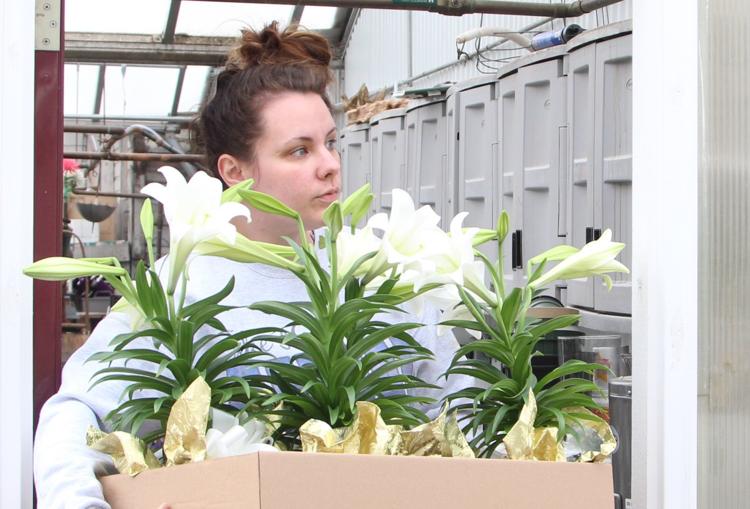 040620jr-lillies-1
040620jr-lillies-2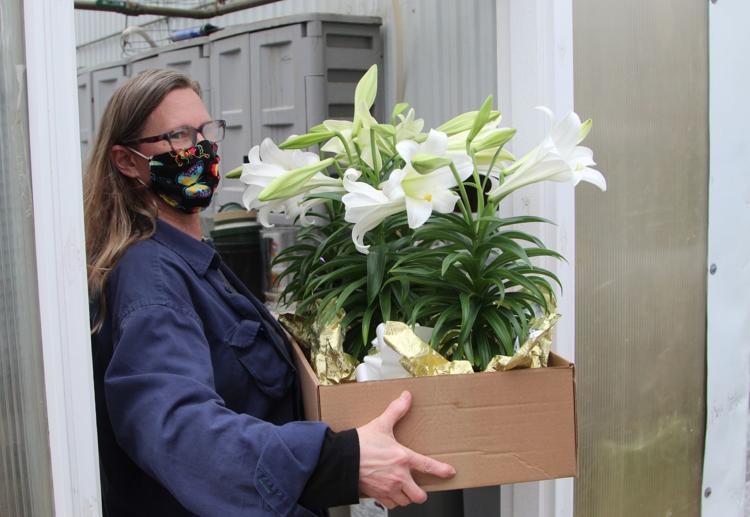 040720jr-dairy-9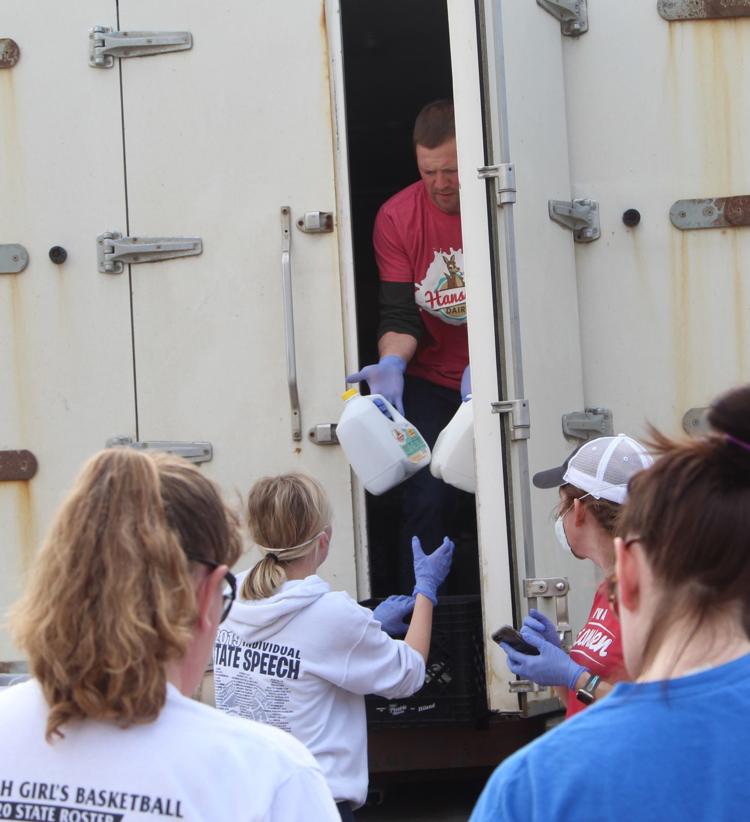 040720jr-dairy-10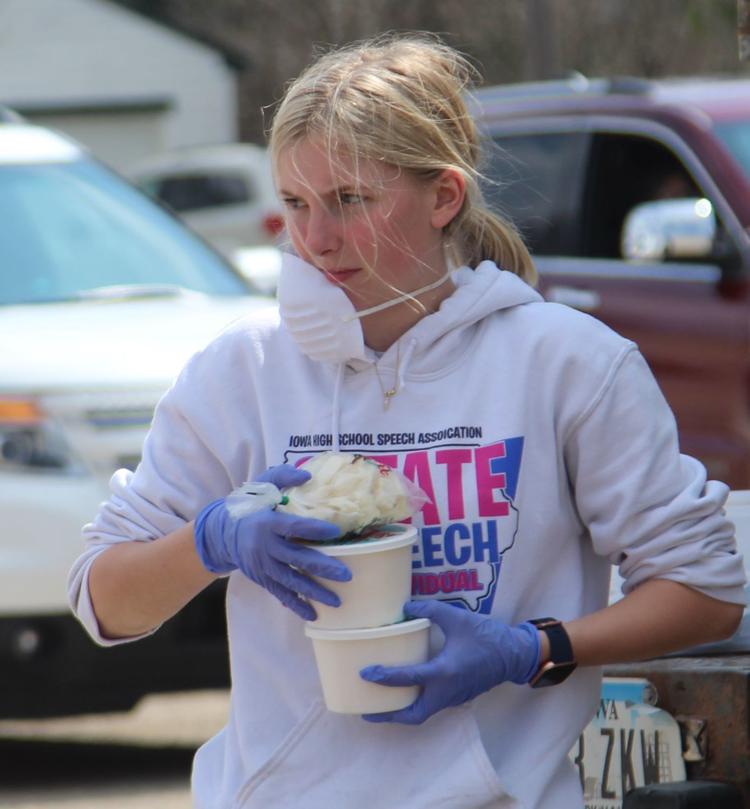 040720jr-dairy-6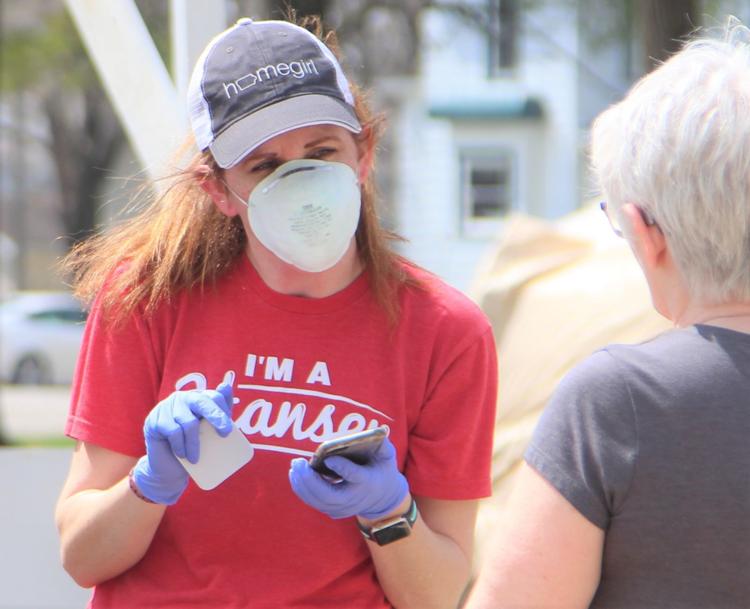 040720jr-dairy-7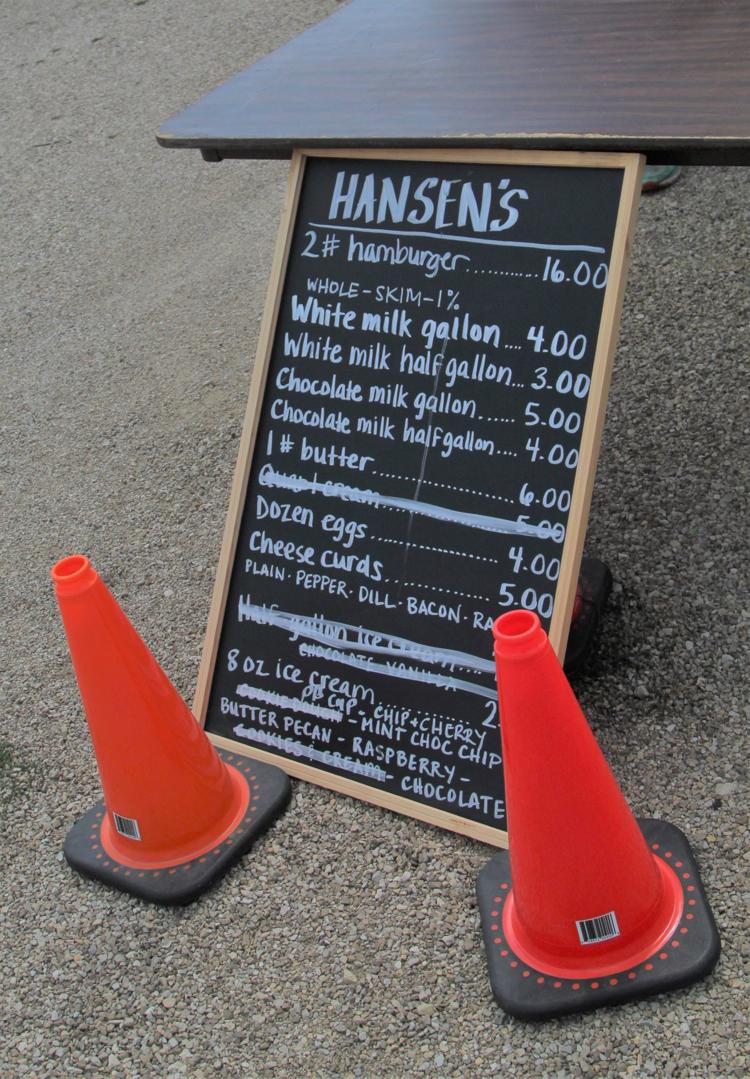 040720jr-dairy-8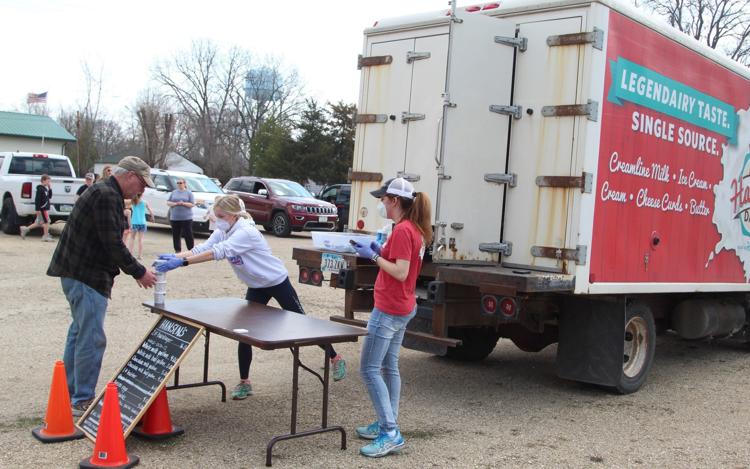 040720jr-dairy-5
040720jr-dairy-4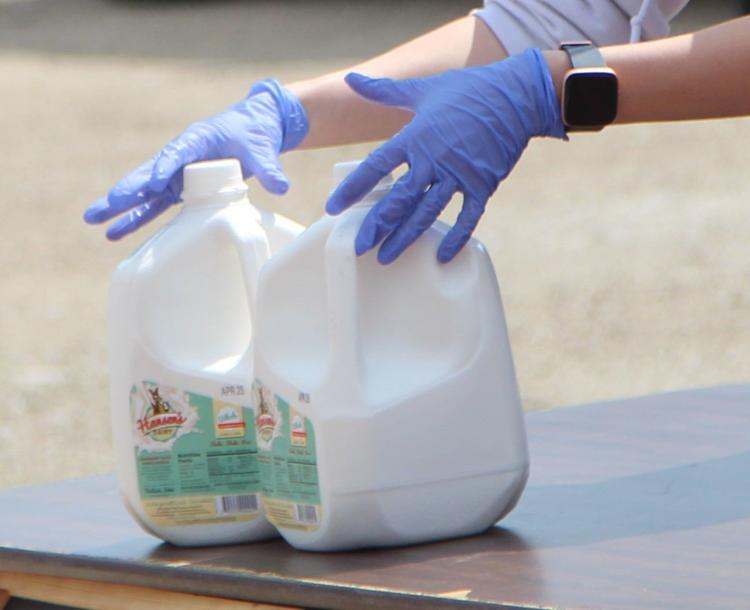 040720jr-dairy-2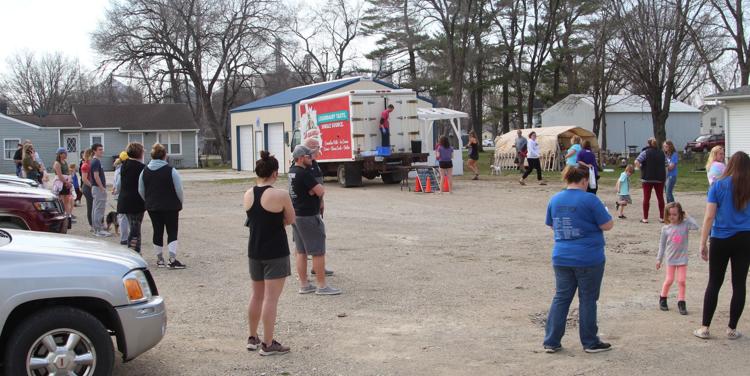 040720jr-dairy-3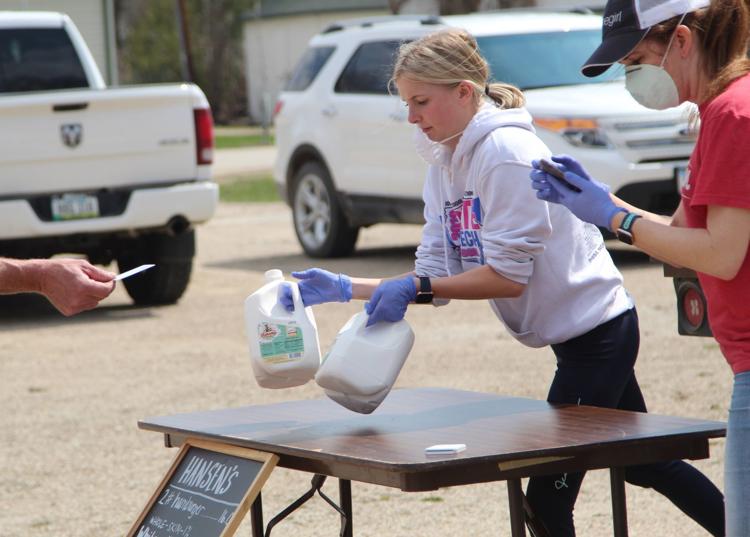 040720jr-dairy-1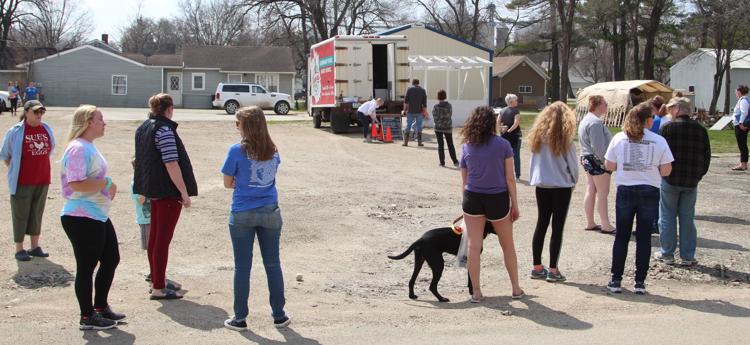 040720ho-911-dispatchers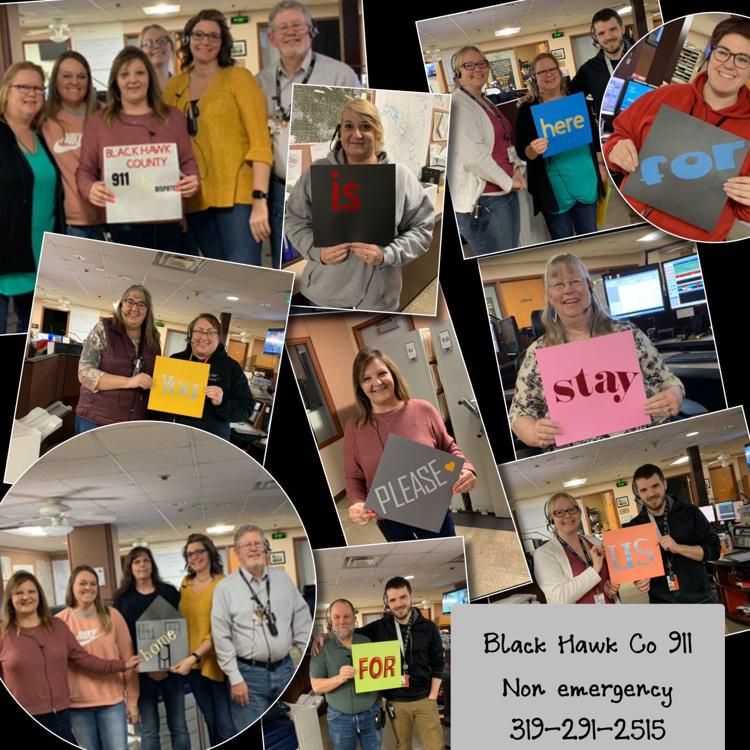 040120ho-courier-staff-meeting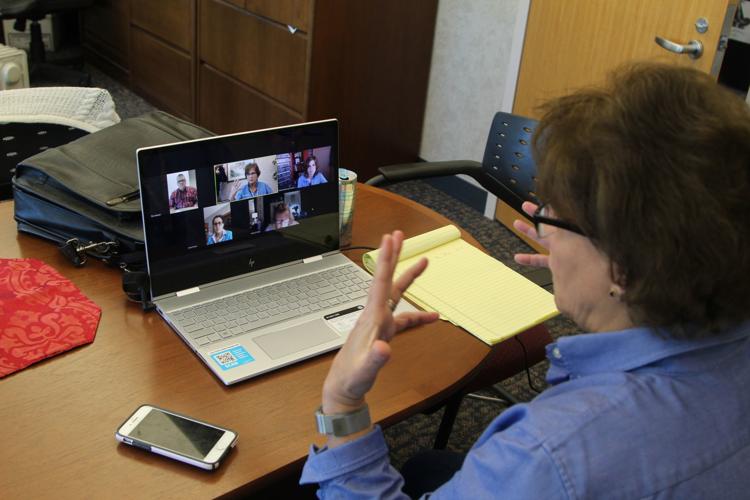 Junior League Supply Drop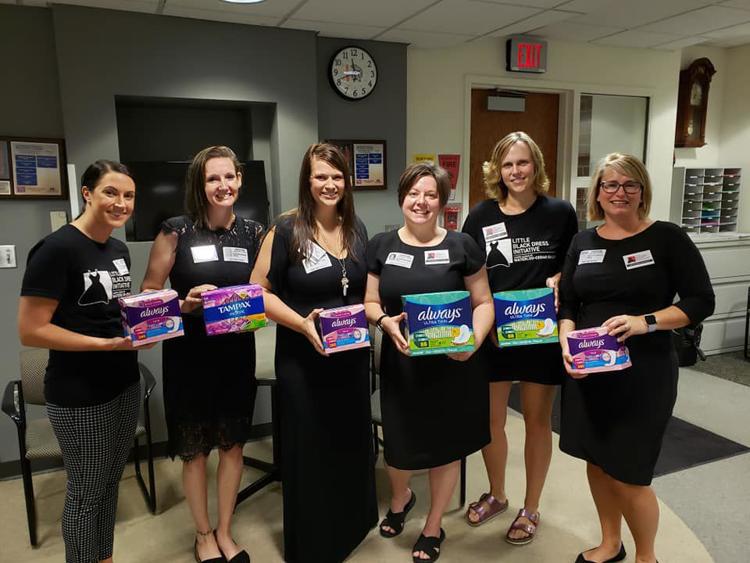 virus-palm.sunday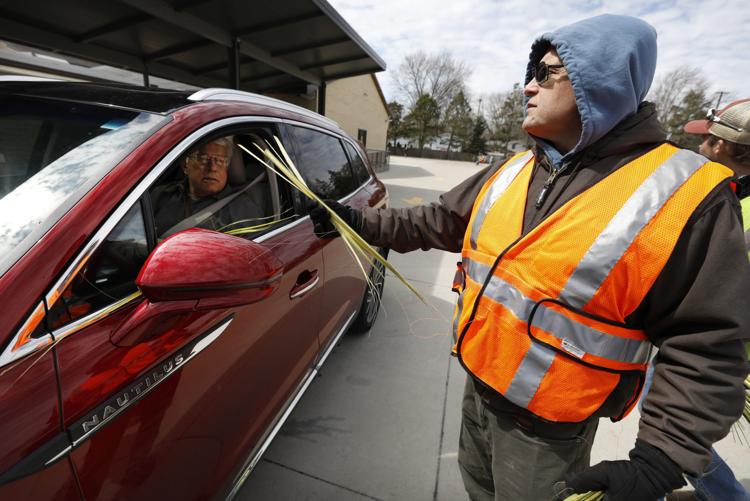 040520ho-coronavirus-map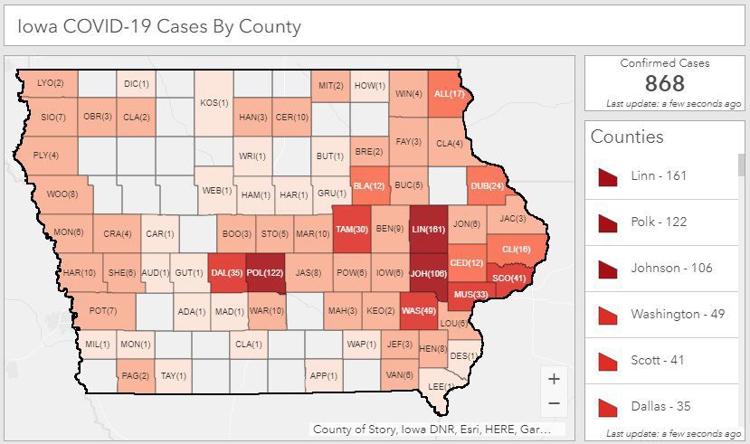 sires-joel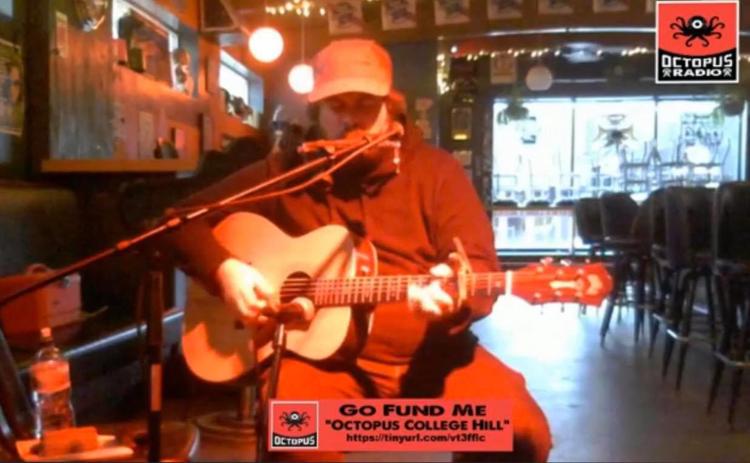 Ryan McGeough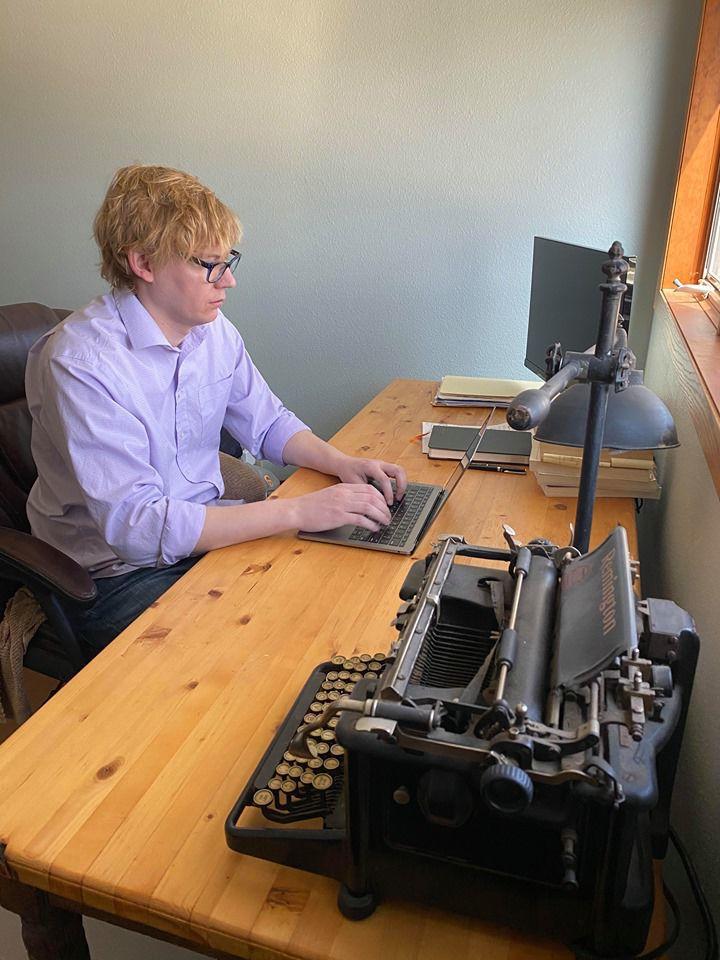 Martin Culpepper MIT 1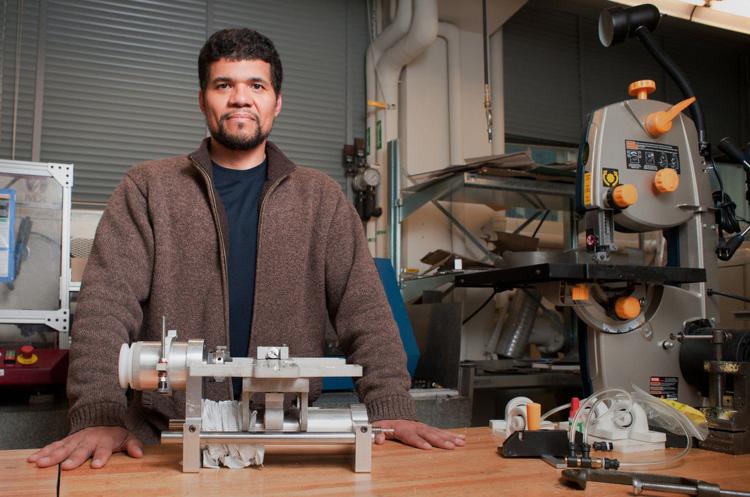 Martin Culpepper MIT 2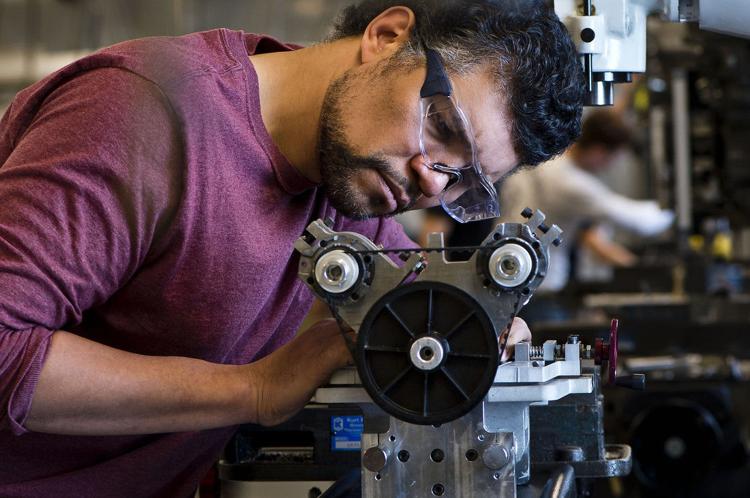 warren st.john and staebell .jpg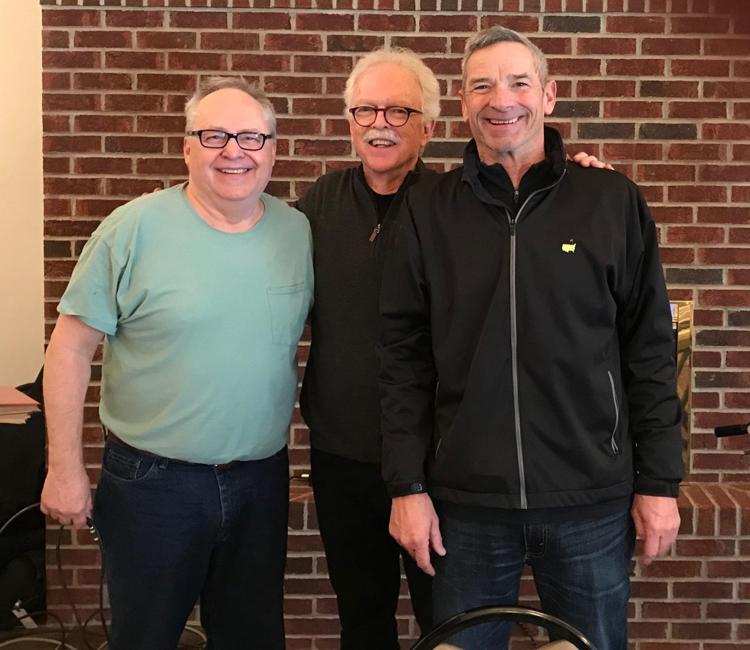 warren pohl.jpg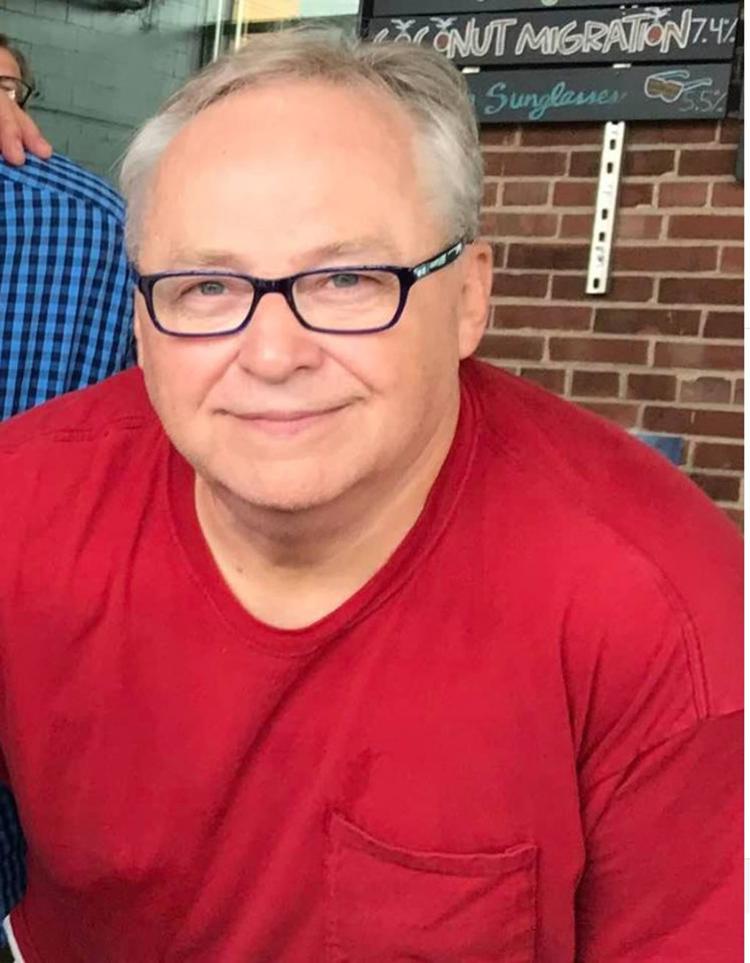 040320bp-neia-food-bank
reynolds-040220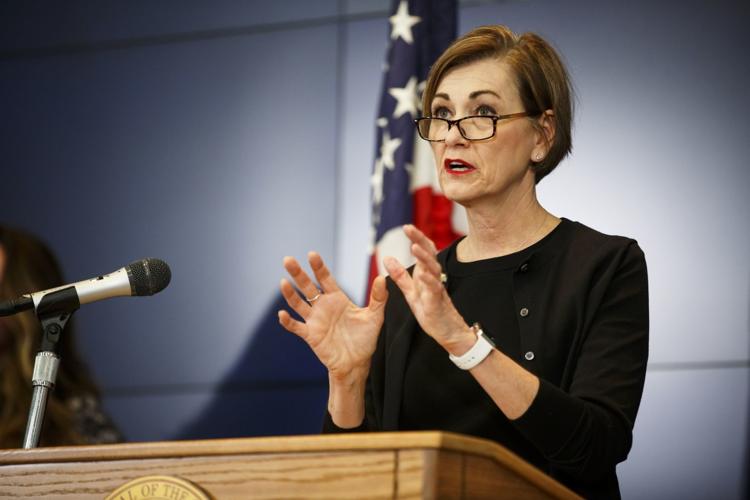 040220bp-wild-art-walk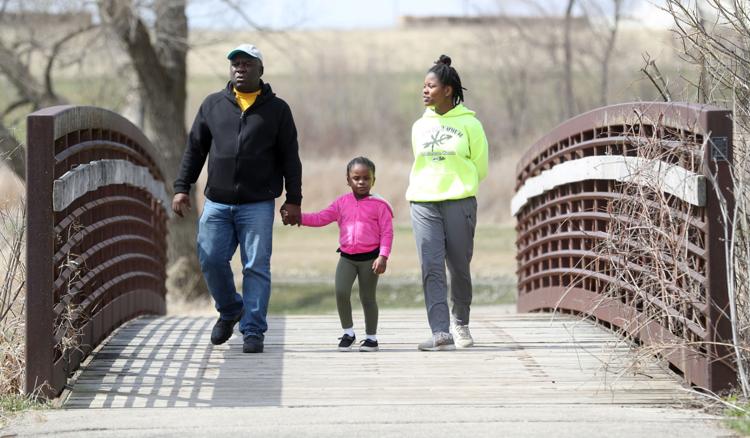 040120jr-paramedic-precautions-2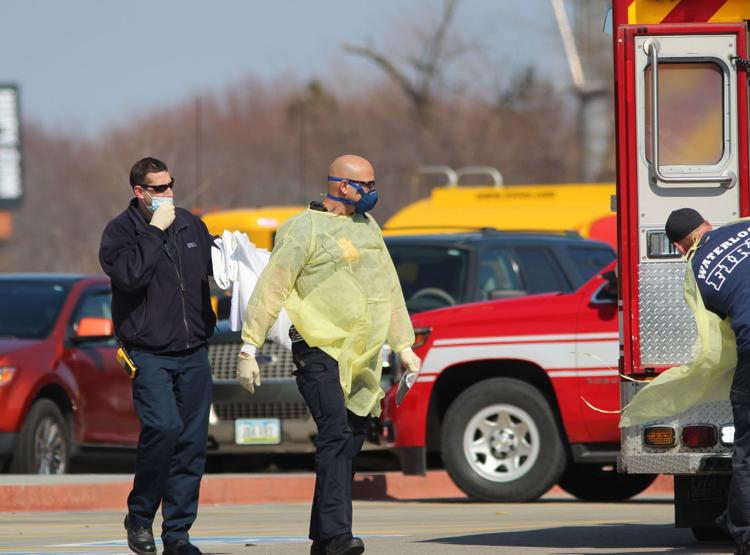 040120jr-paramedic-precautions-3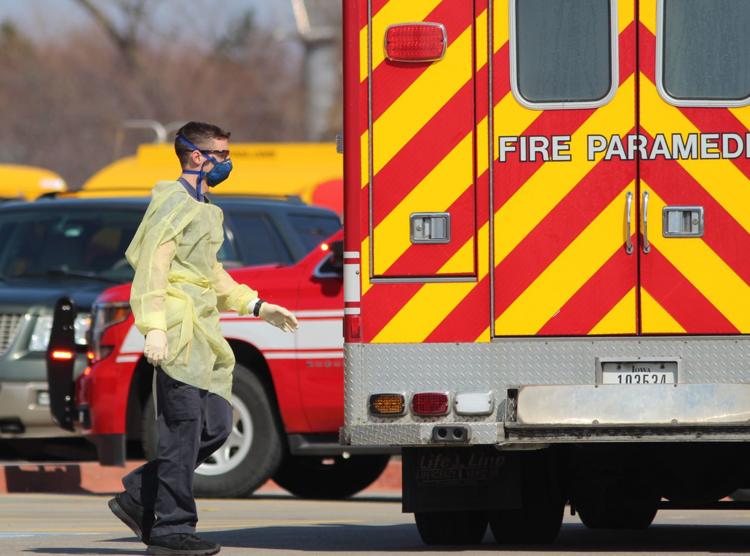 040120jr-paramedic-precautions-4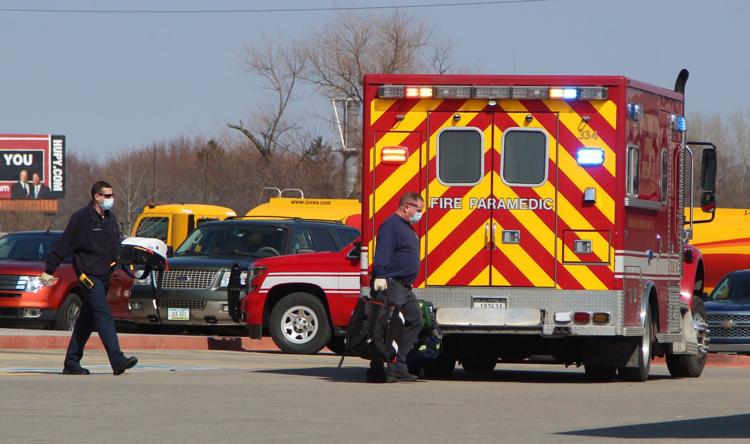 040120jr-paramedic-precautions-1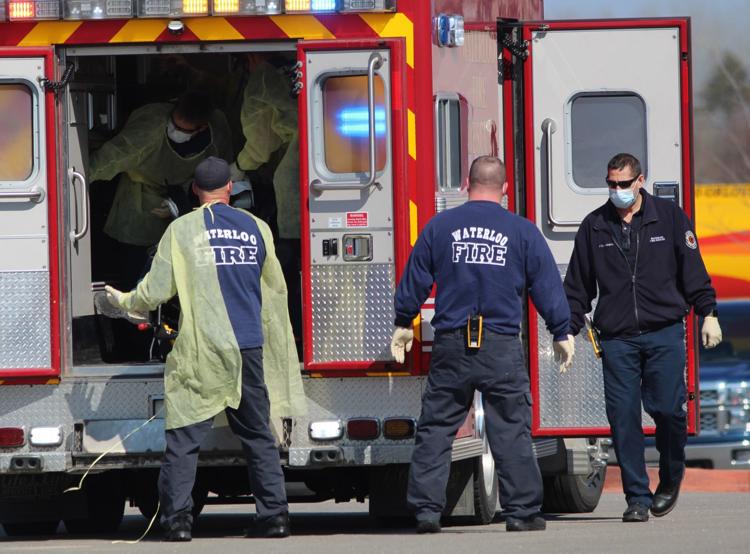 033120ho-eric-donat
032920ho-laura-adams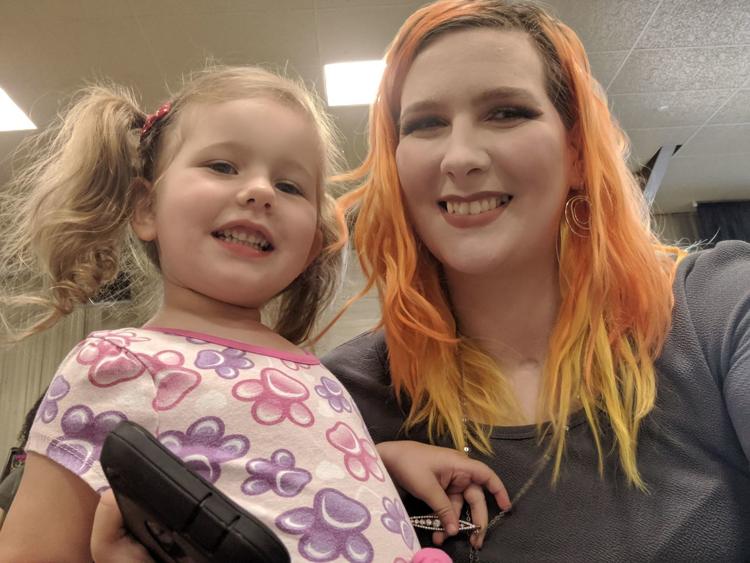 032920ho-tucker-cassidy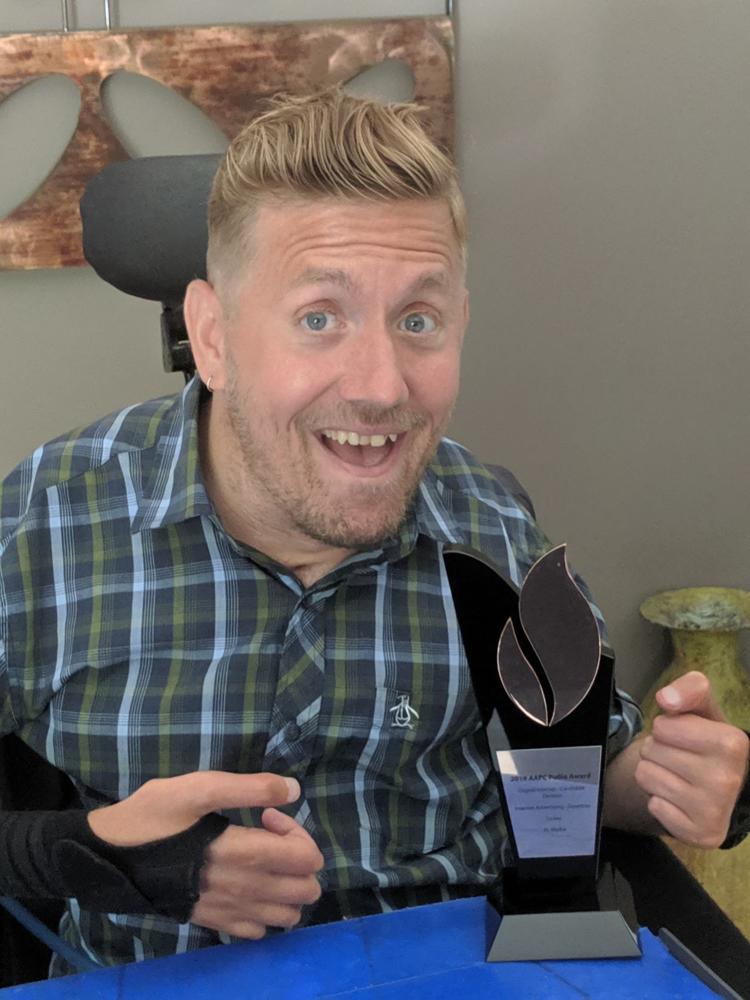 Swinton Family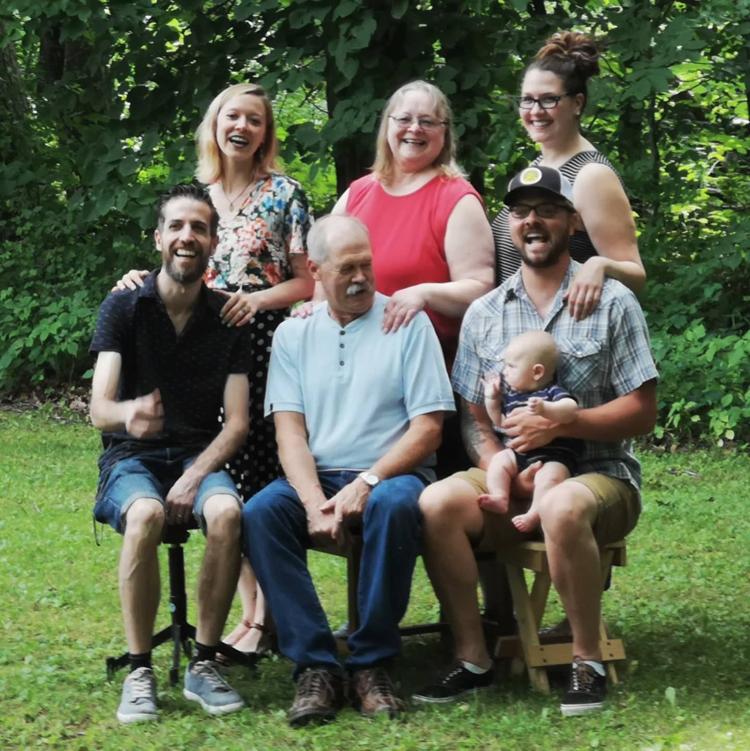 032720bp-ymca-child-care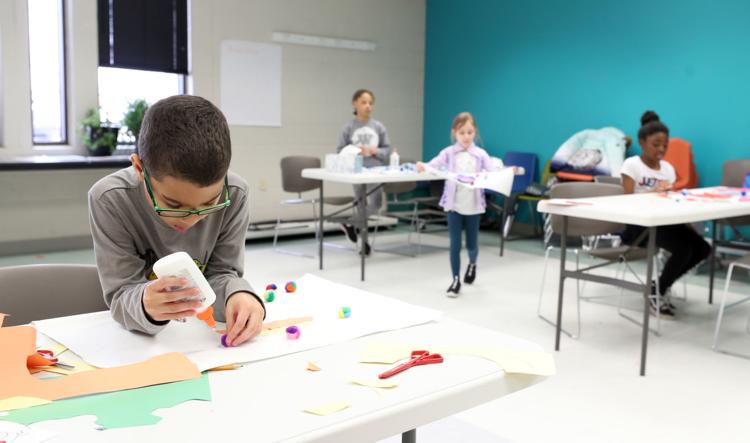 032720bp-gmt-3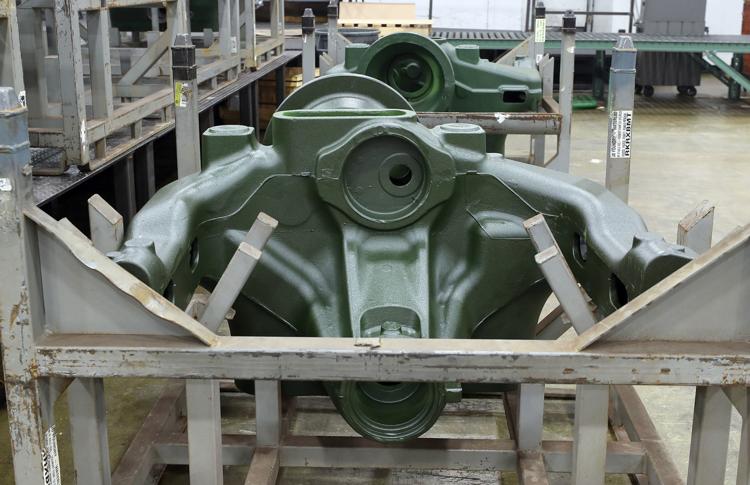 032720bp-steamboat-carryout-1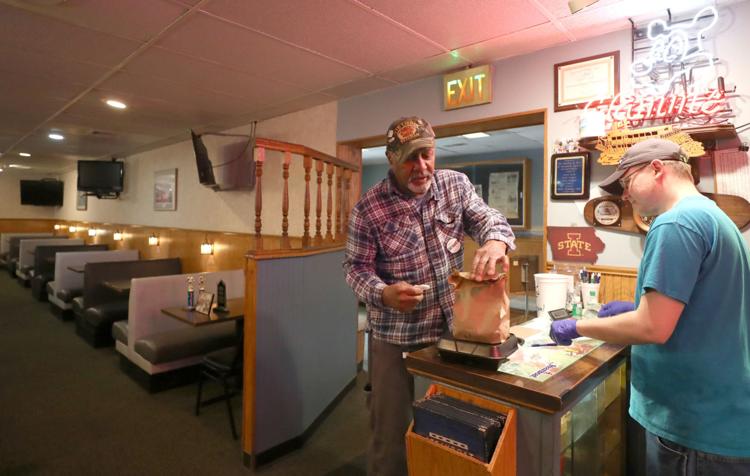 032720bp-steamboat-carryout-2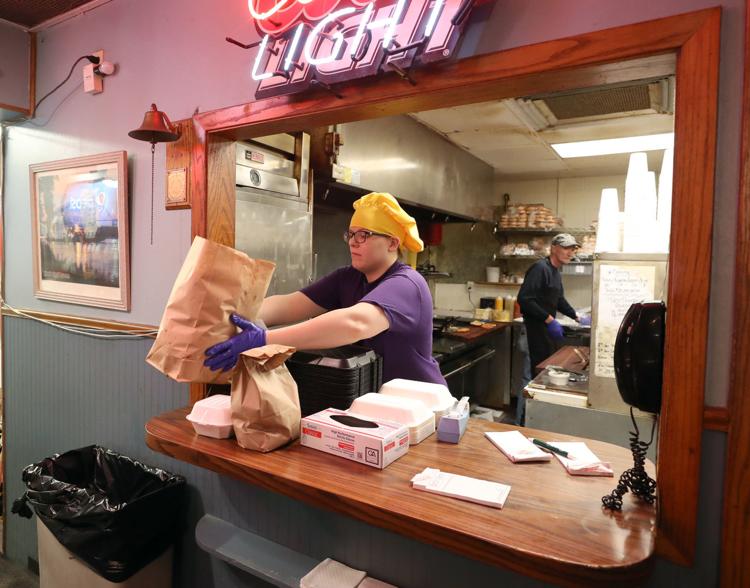 032720bp-gmt-2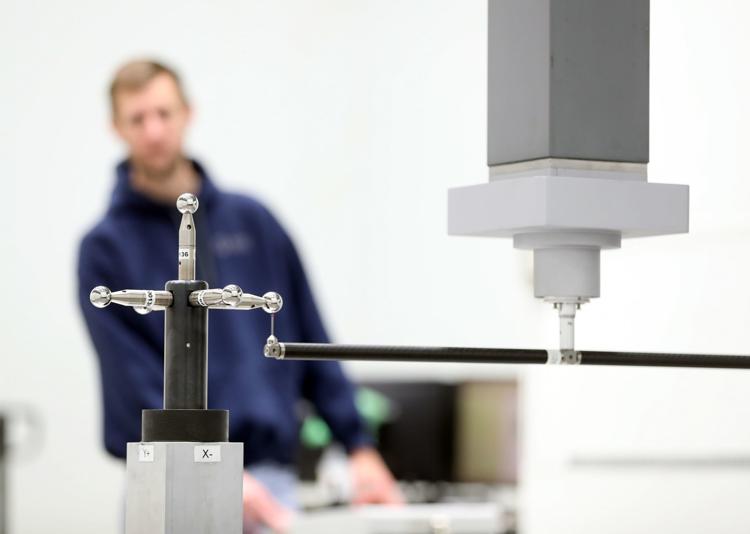 032720bp-gmt-4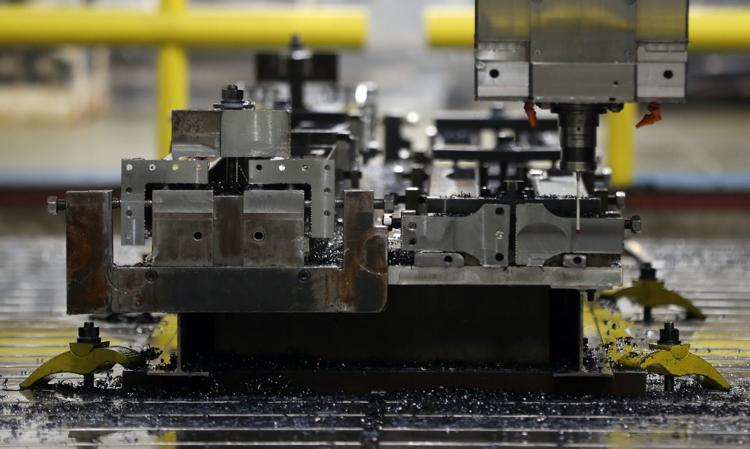 032720bp-gmt-1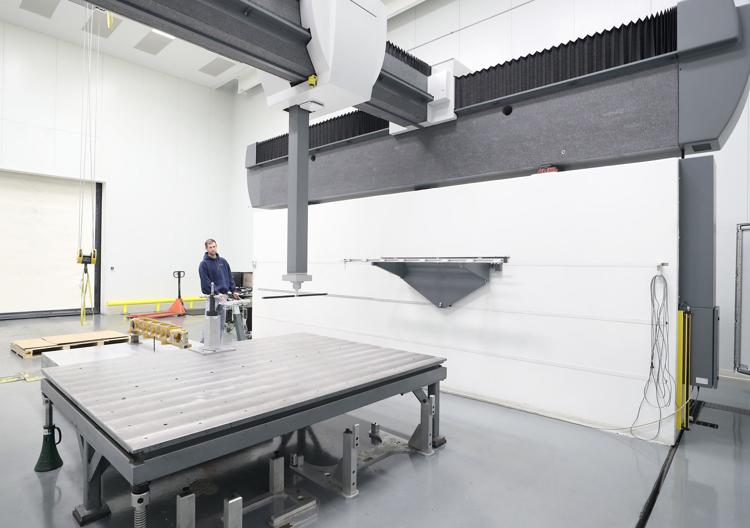 032920aw-bethany-service-1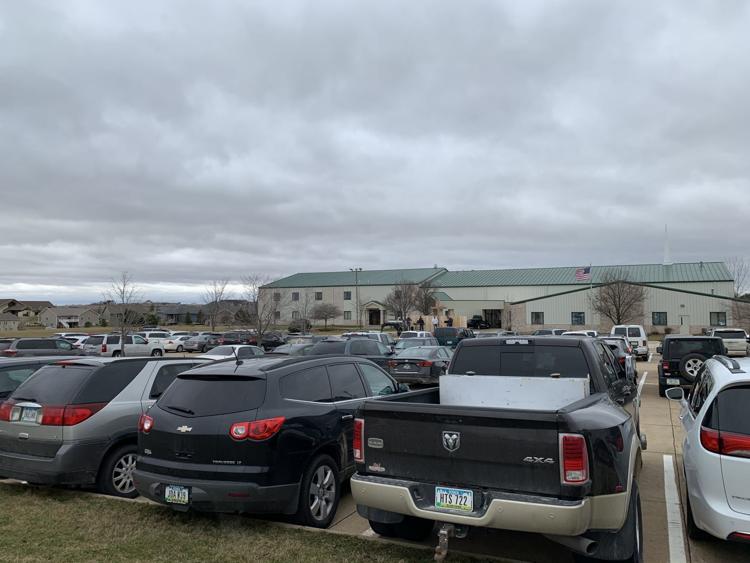 032920aw-bethany-service-3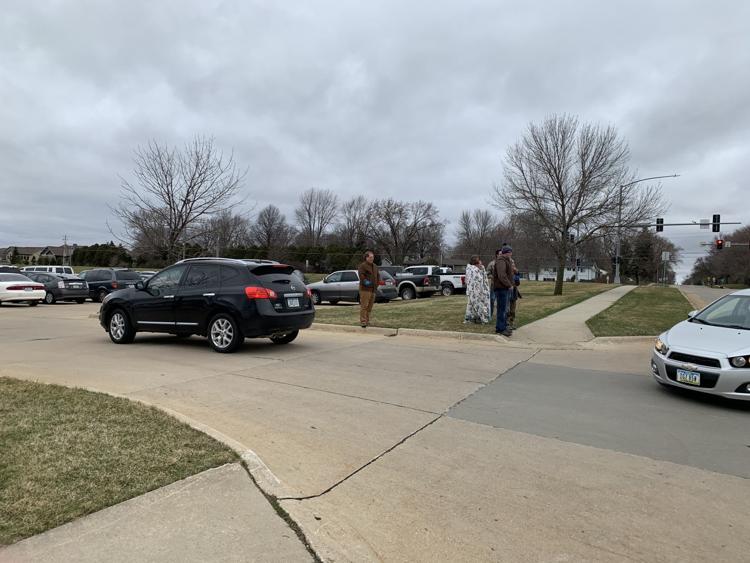 032920aw-bethany-service-2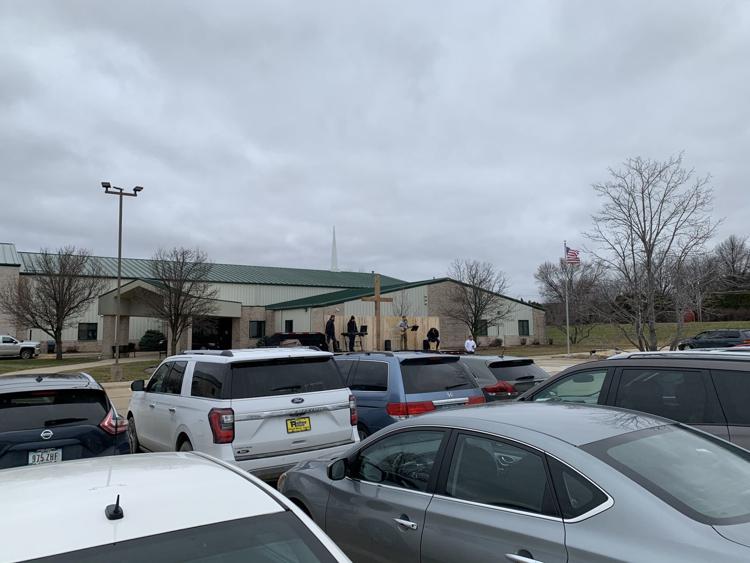 032920aw-bethany-service-5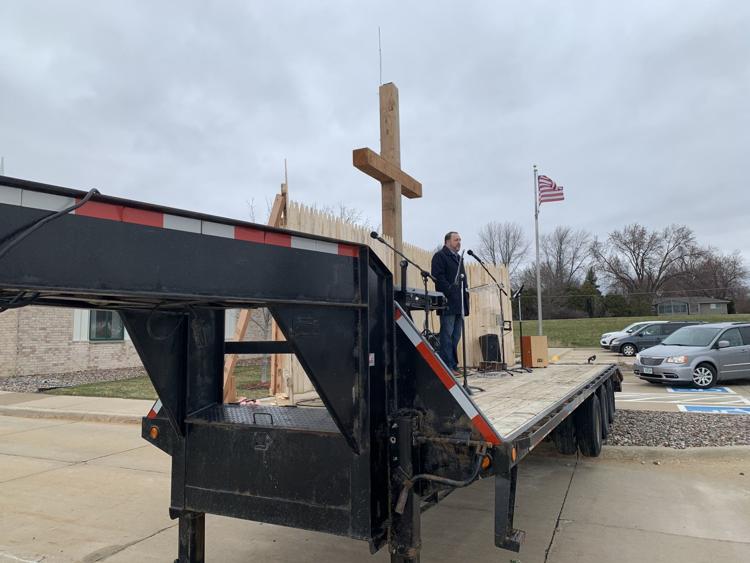 032920aw-bethany-service-4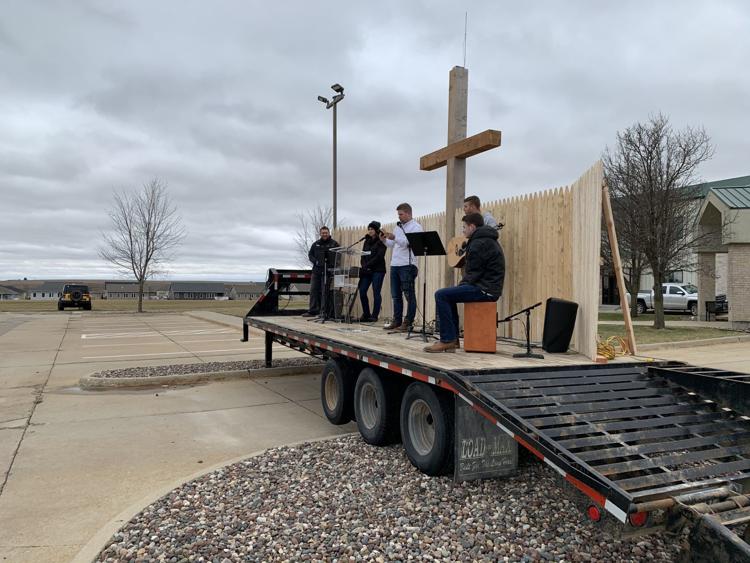 032620ho-unitypoint-covid-tent-1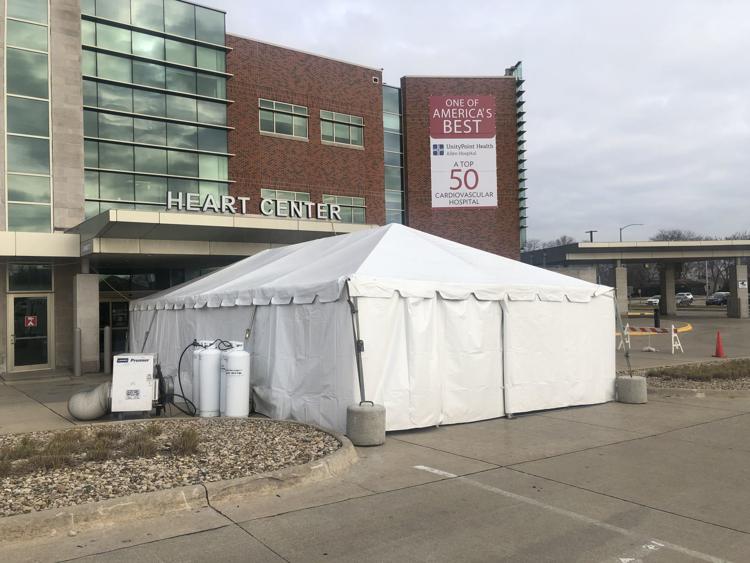 032620ho-unitypoint-covid-tent-2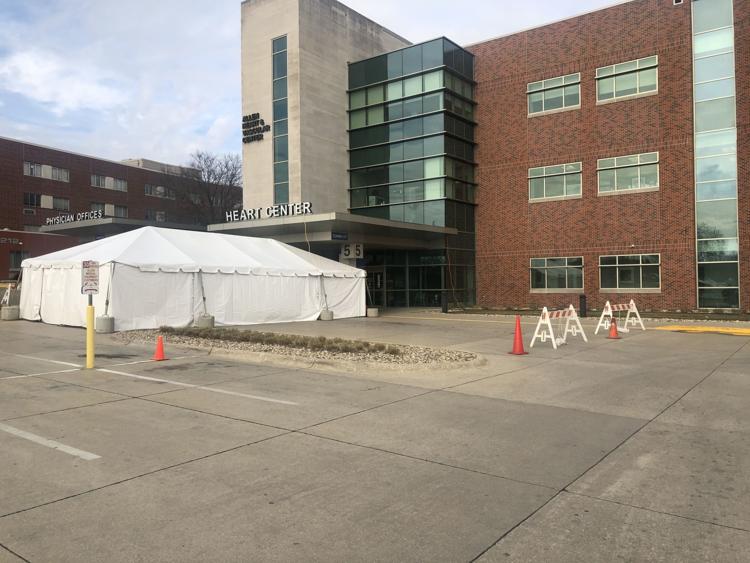 032720hoMercyOnePPEAssessment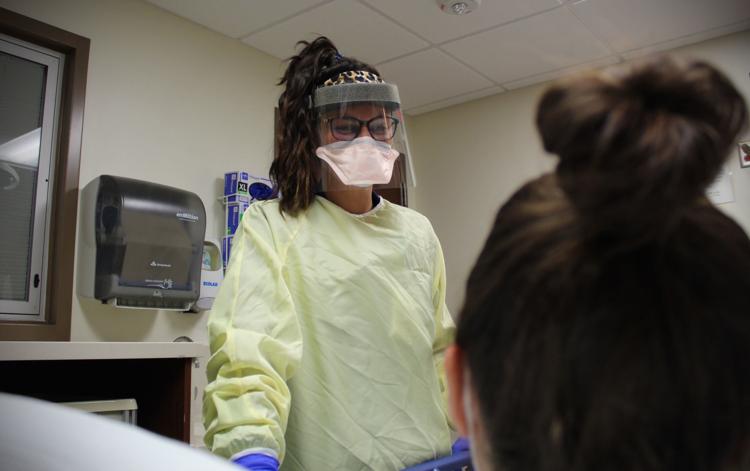 032720hoMercyOne1.jpg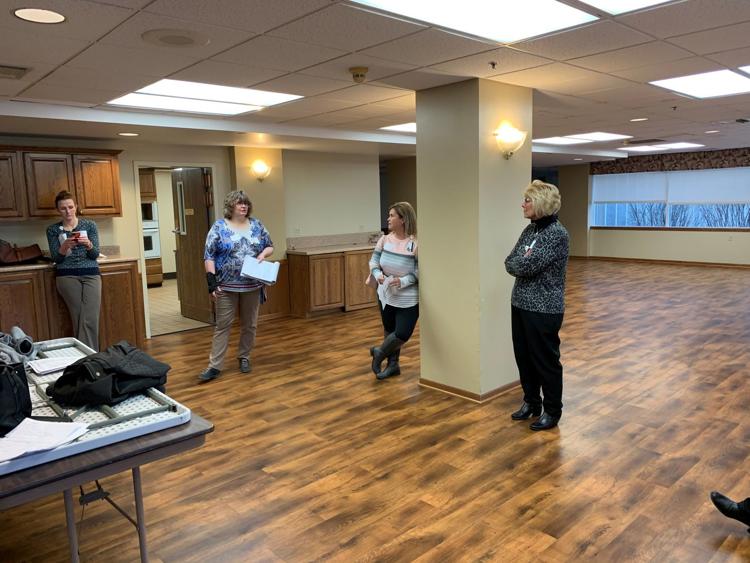 032720ho-MerccyOnePPE Assessment2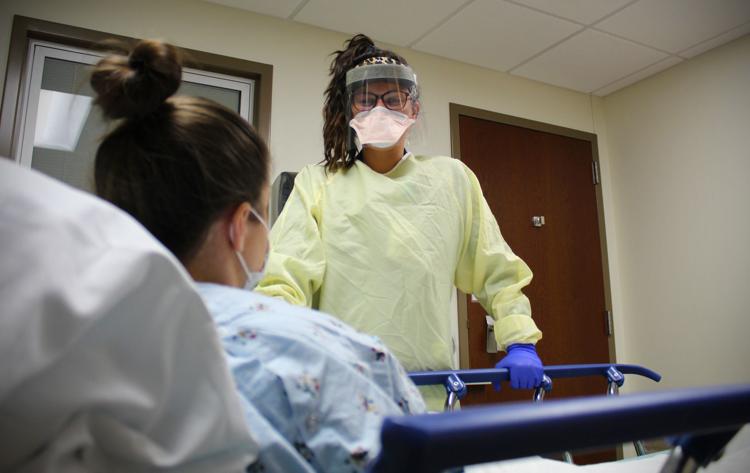 032720bp-hudson-teacher-staff-parade-2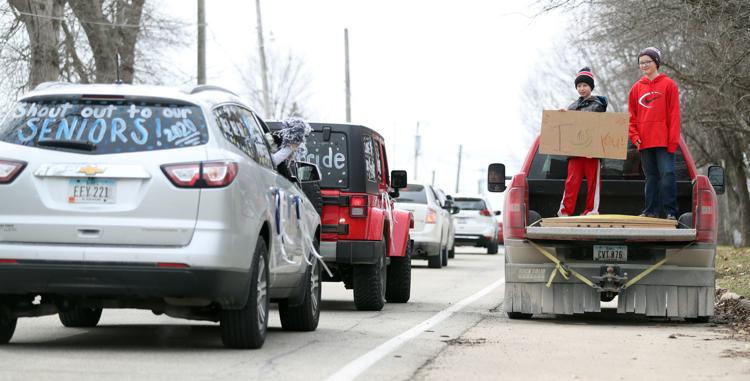 032720bp-hudson-teacher-staff-parade-1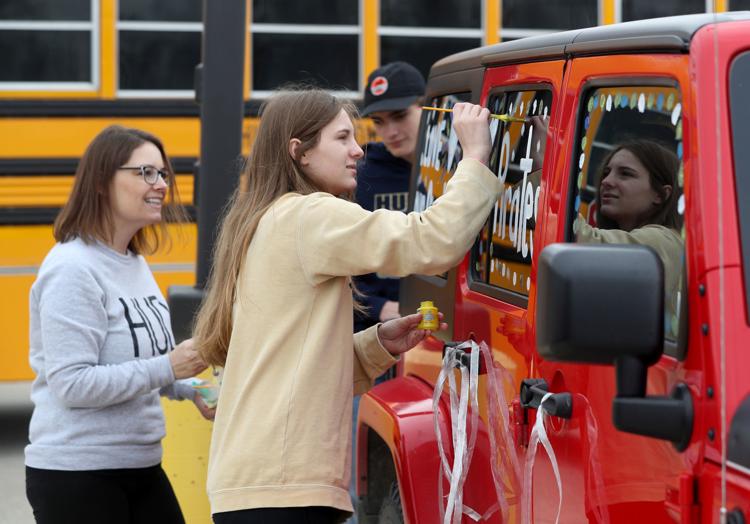 032720ar-bhc-eoc
032720ar-bhc-eoc-2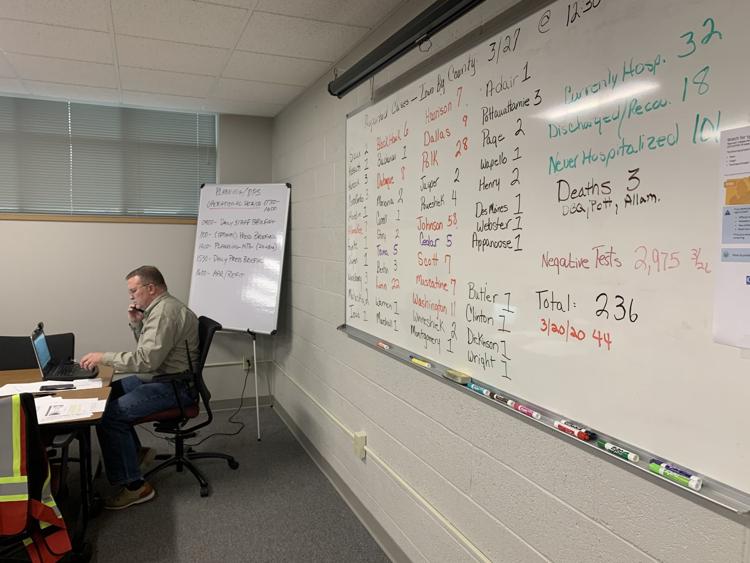 032620bp-waterloo-regional-airport
032620bp-EOC-Covid-19-1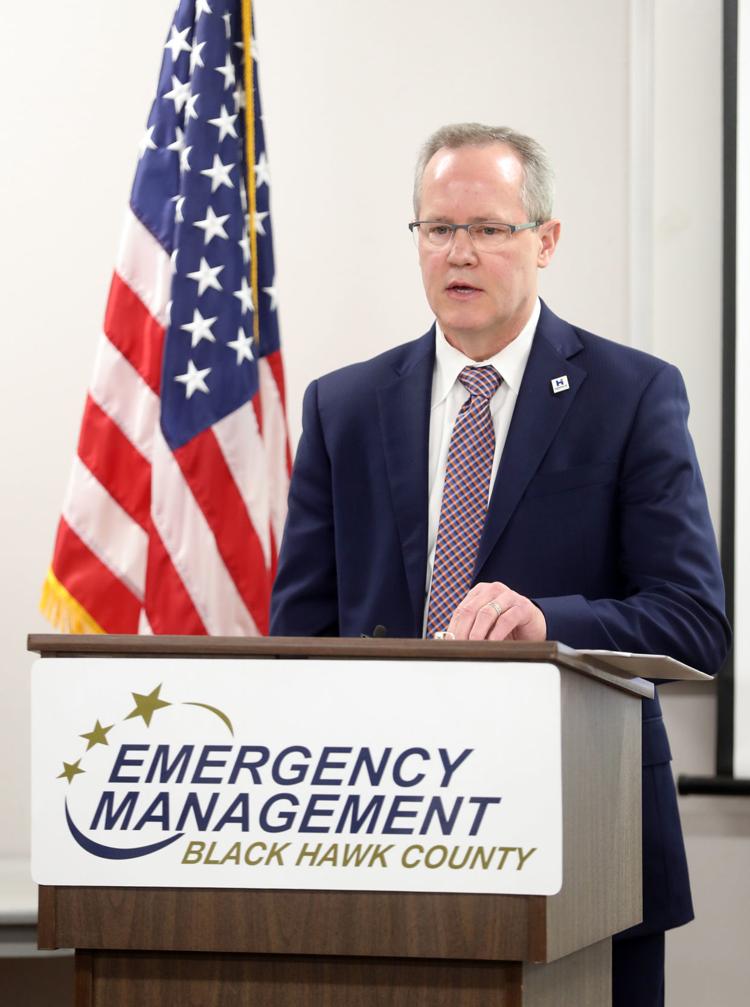 032620bp-EOC-Covid-19-3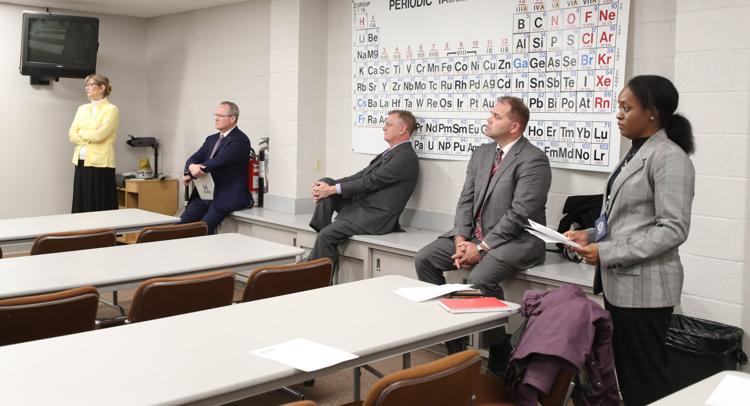 032620bp-EOC-Covid-19-2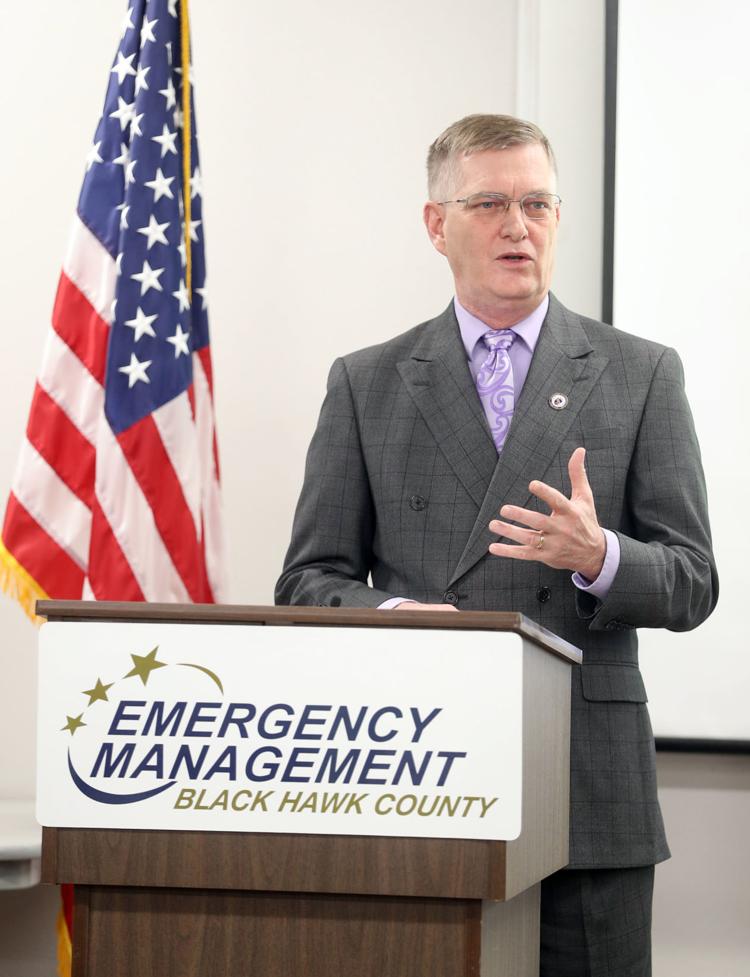 032620bp-techworks-3D-masks-2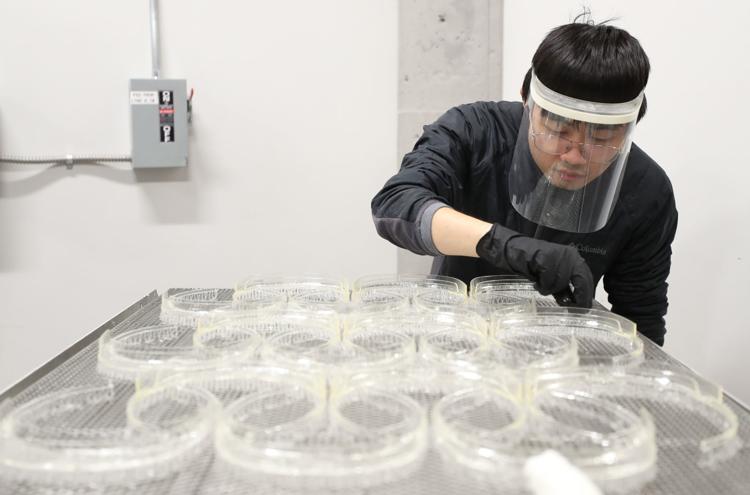 032620bp-techworks-3D-masks-1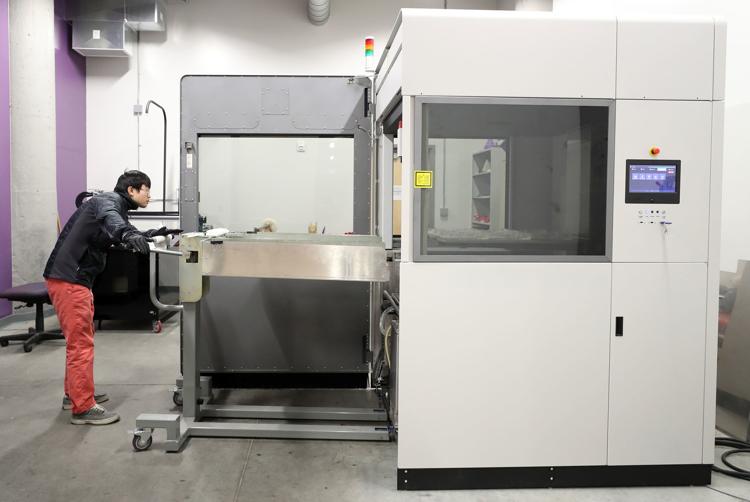 032420bp-truckers-coronavirus-2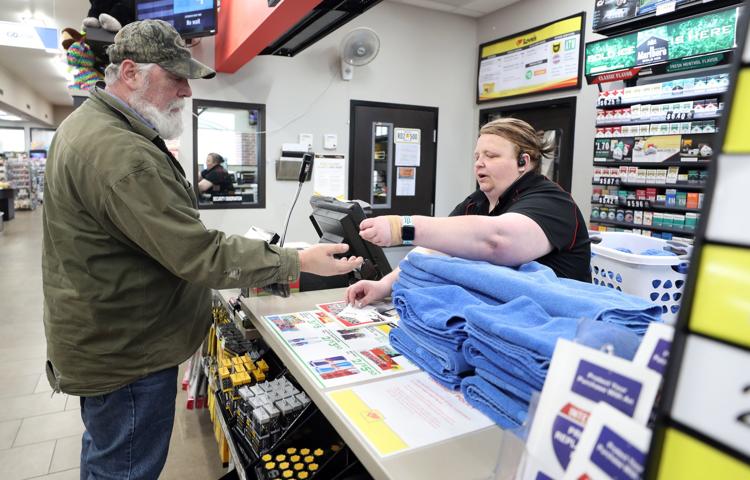 032420bp-university-ave-work.jpg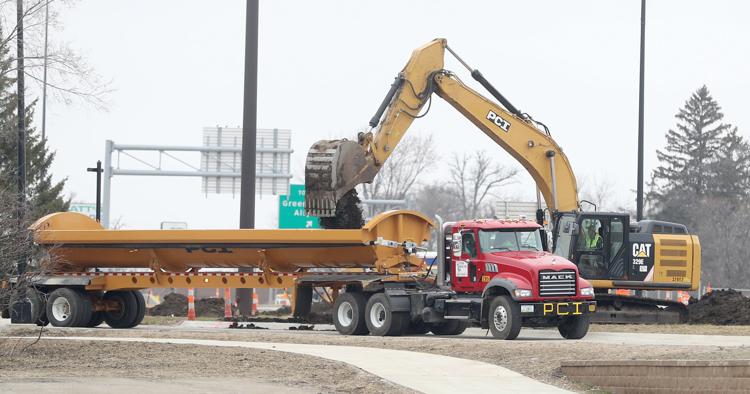 032420bp-truckers-coronavirus-3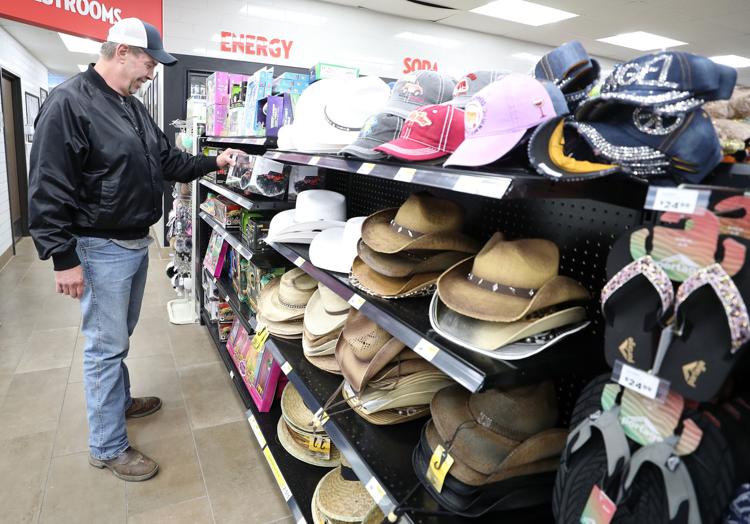 032420bp-truckers-coronavirus-1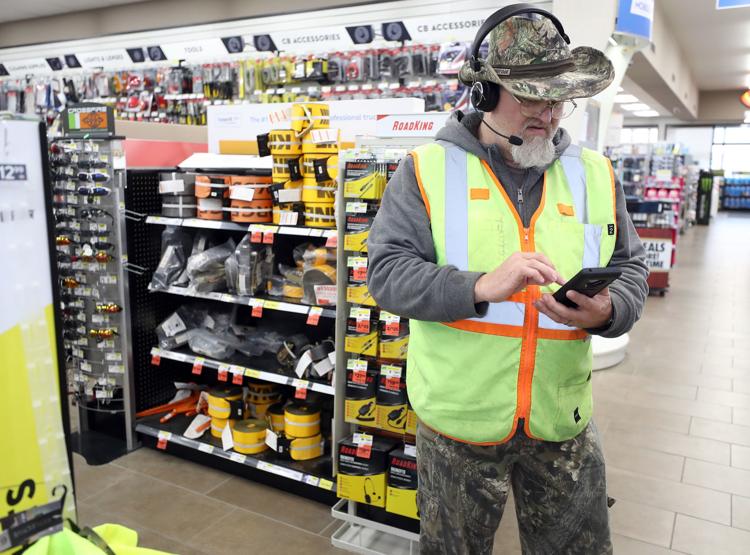 032520bp-wild-art-covid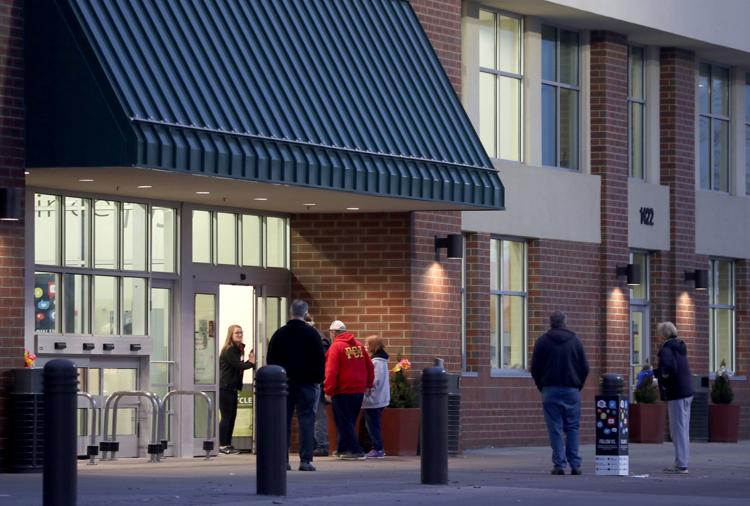 032420nn-walmart-shoppers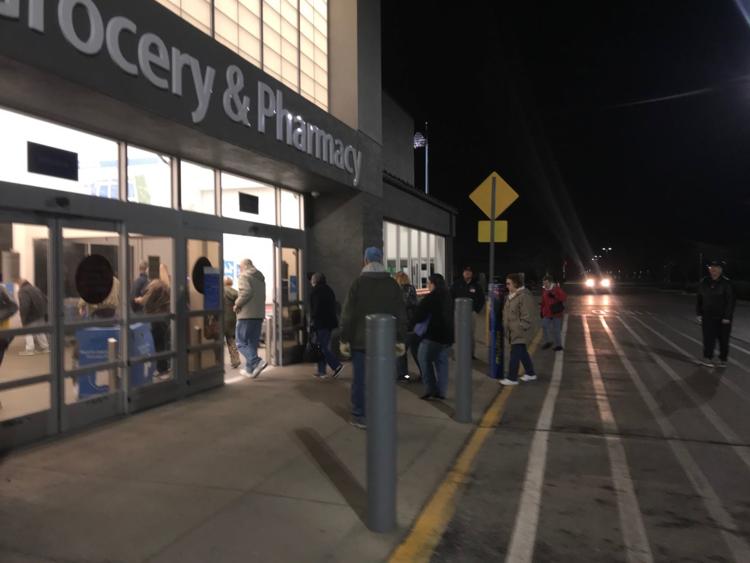 032320jr-roc-fitness-10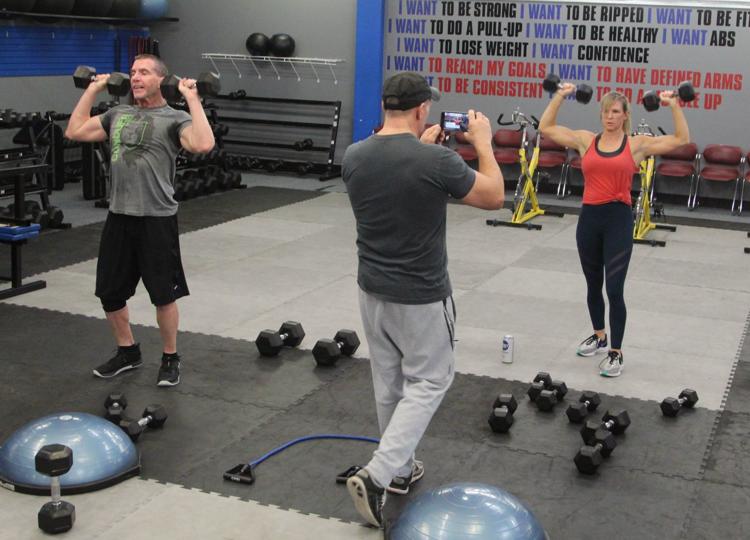 032320jr-roc-fitness-8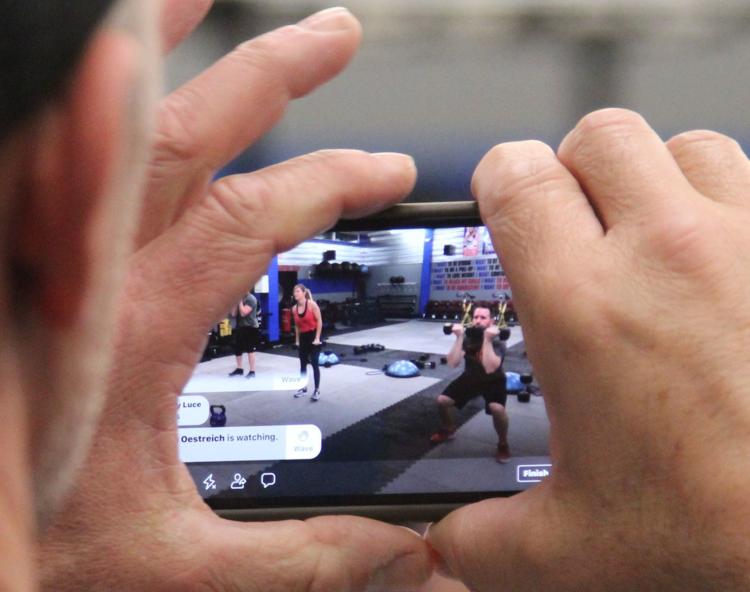 032320bp-wloo-schools-meals-2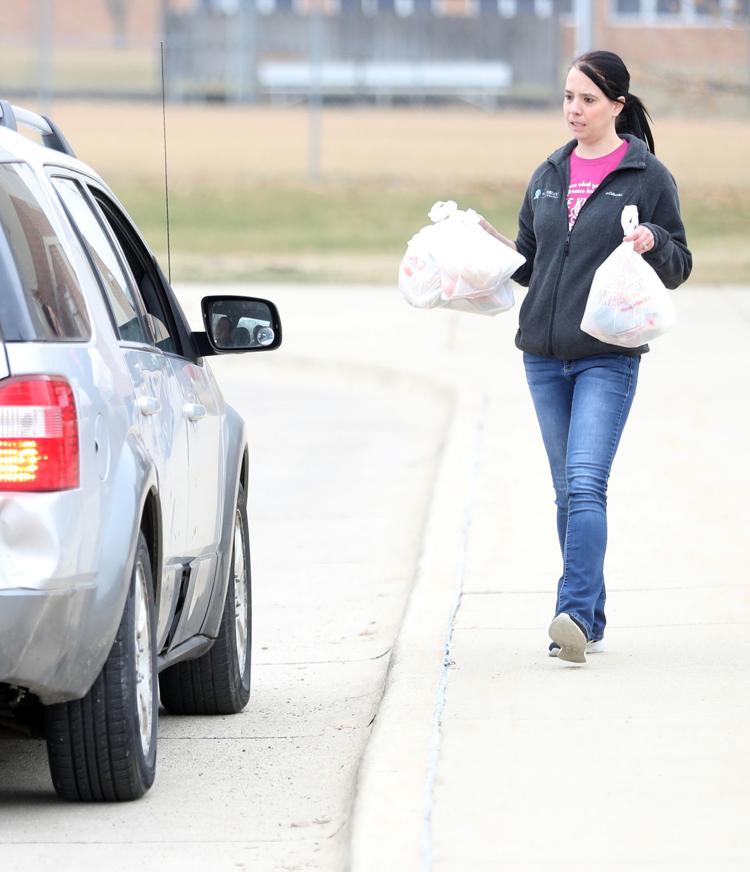 032320bp-wloo-schools-meals-1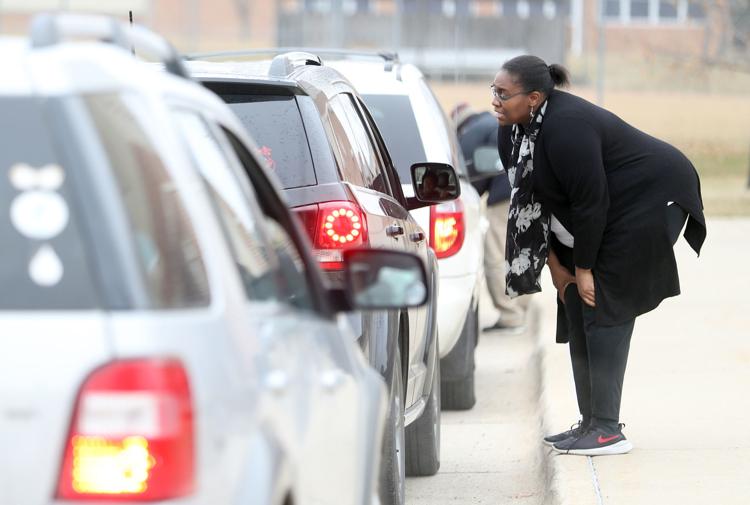 032320bp-wloo-schools-meals-3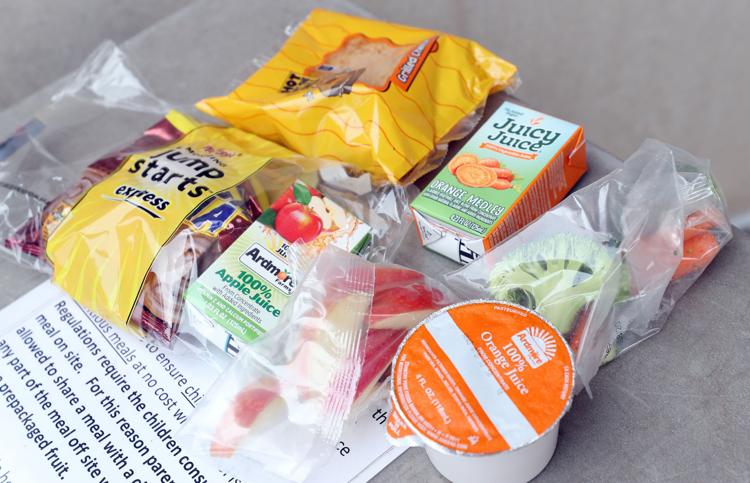 031920bp-food-bank-1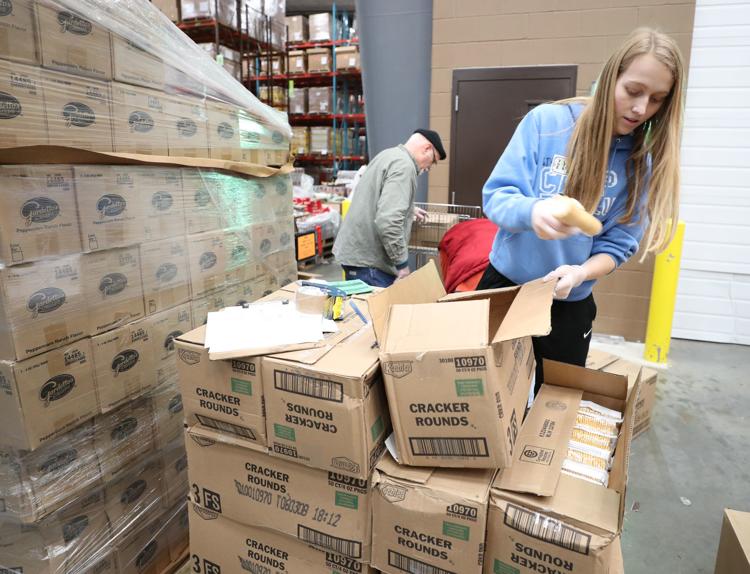 031920bp-food-bank-3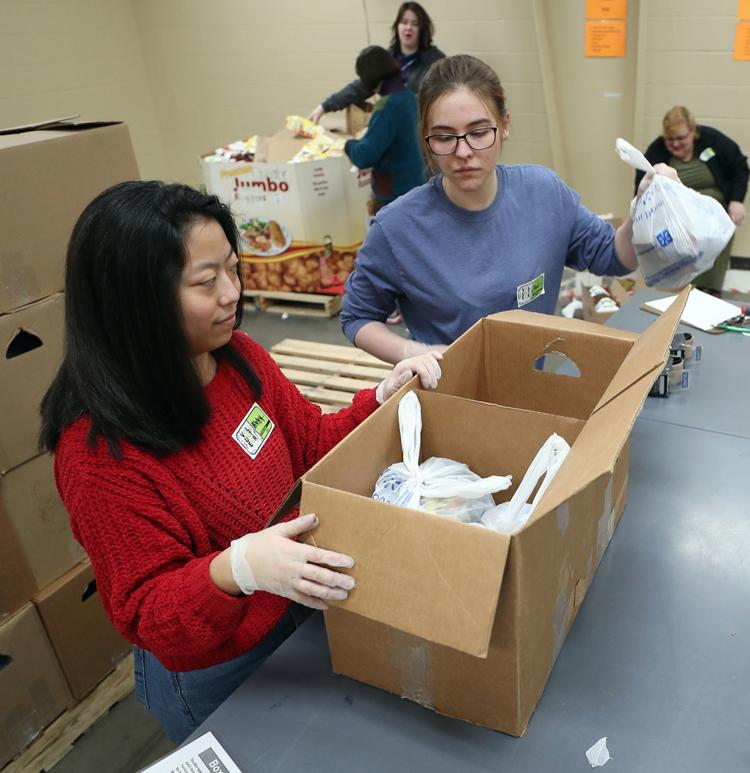 031920bp-food-bank-2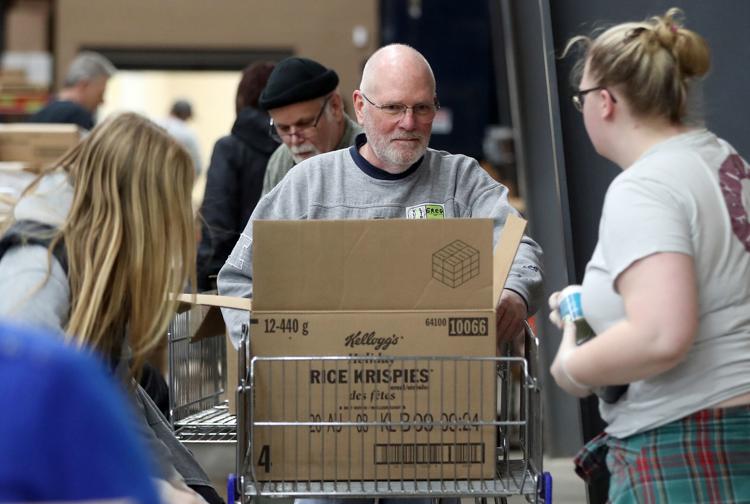 031920bp-denherder-curbside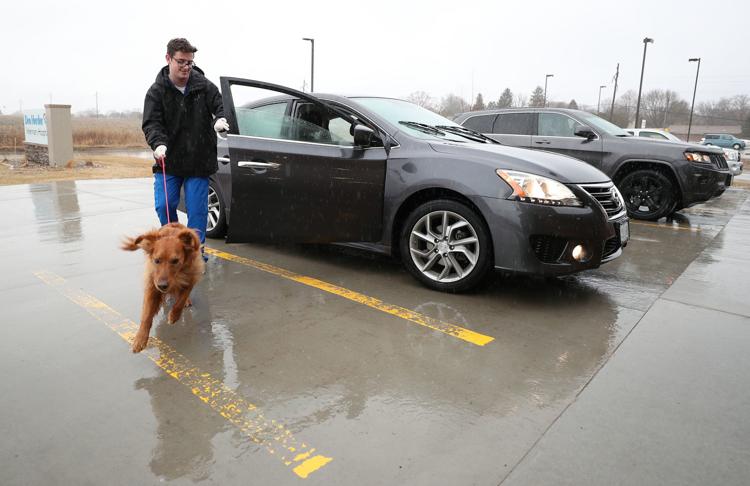 031820bp-EOC-Covid-19-1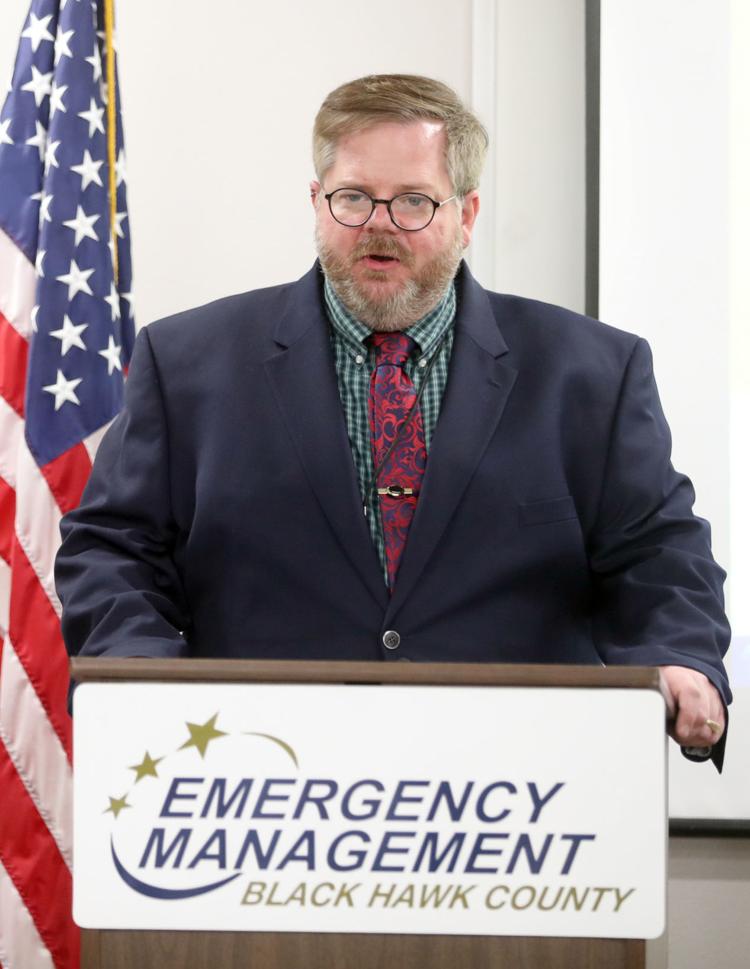 031820bp-meals-on-wheels-2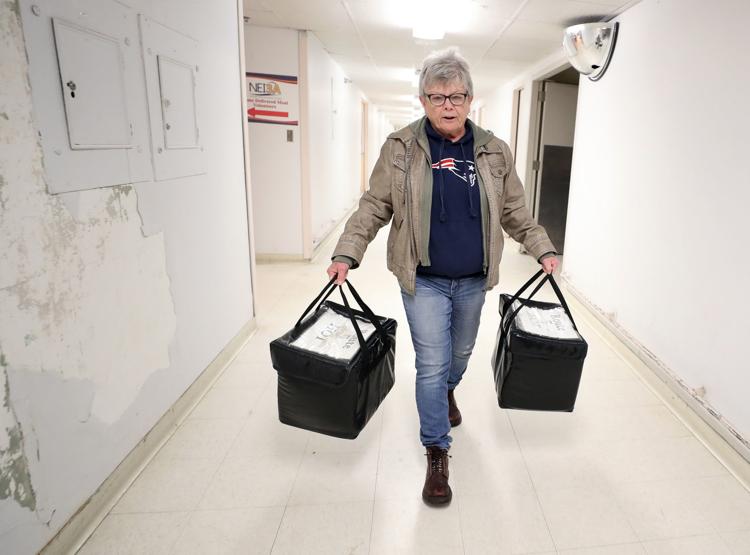 031820bp-meals-on-wheels-3
031820bp-meals-on-wheels-1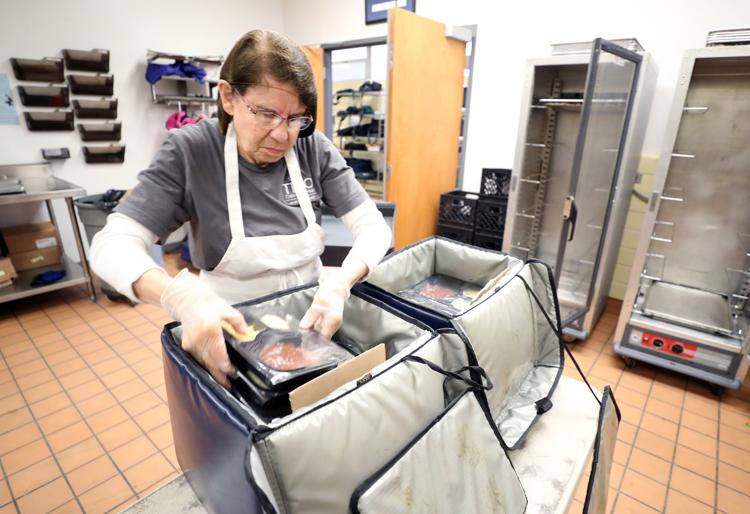 COVID-19 morning briefing March 18, 2020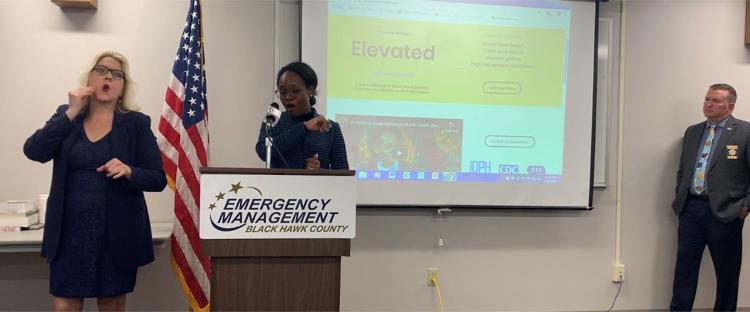 031720kw-coronavirus-restaurant-closed-01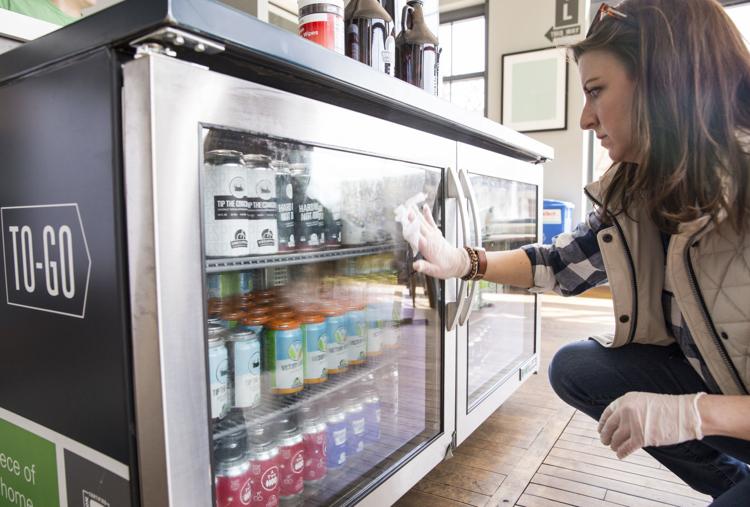 031720kw-coronavirus-restaurant-closed-02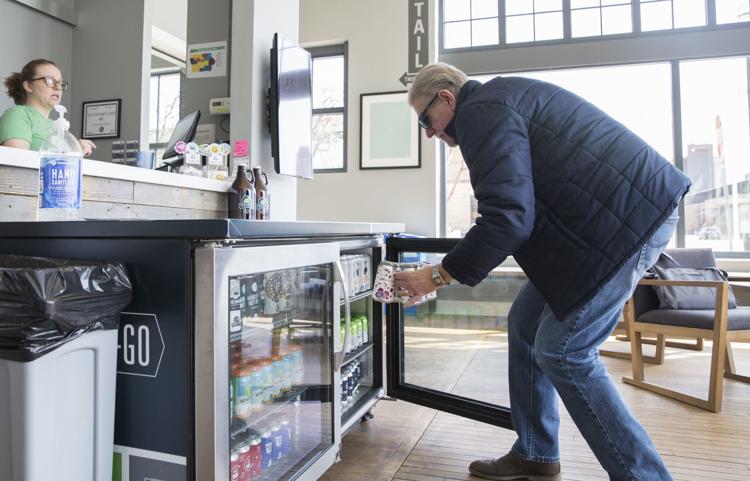 031720kw-coronavirus-restaurant-closed-03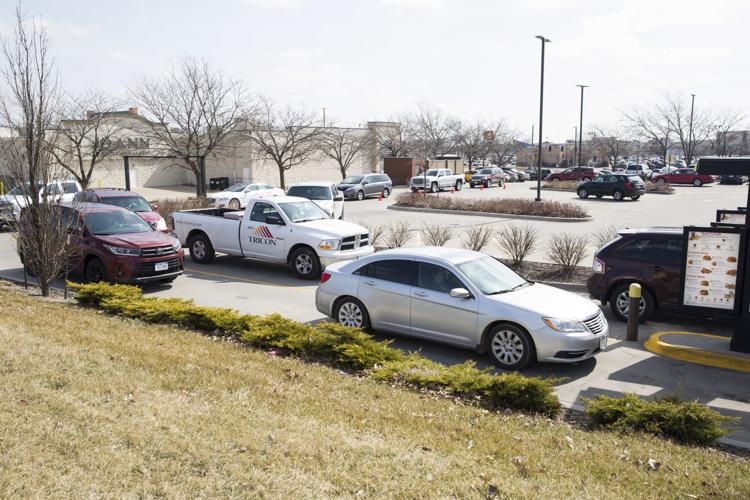 031720kw-coronavirus-restaurant-closed-04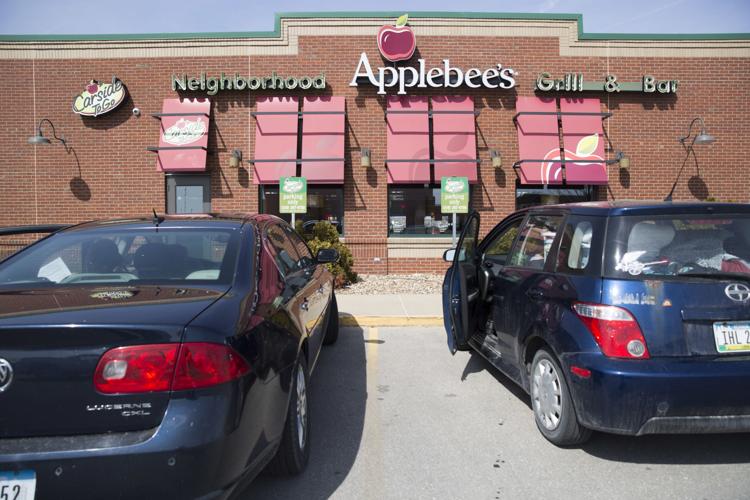 031720kw-coronavirus-restaurant-closed-05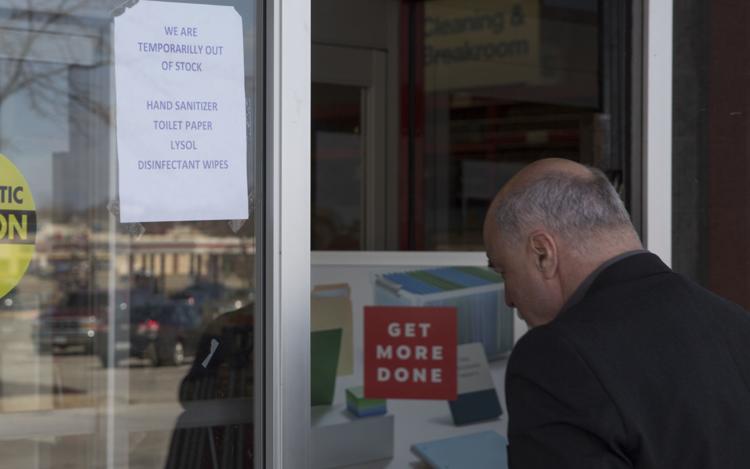 031720kw-coronavirus-restaurant-closed-06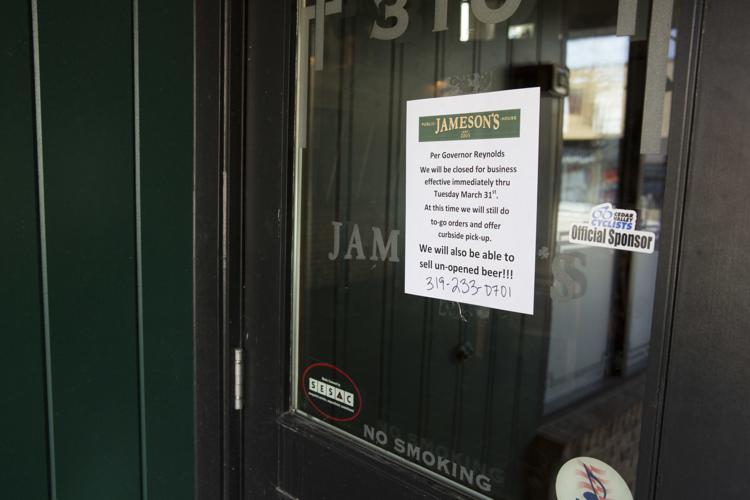 031720bp-EOC-Covid-19-2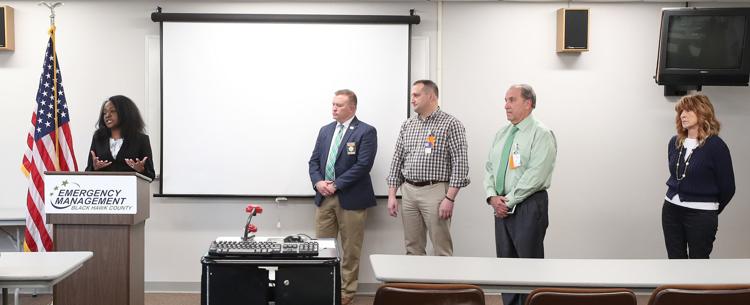 031720bp-EOC-Covid-19-1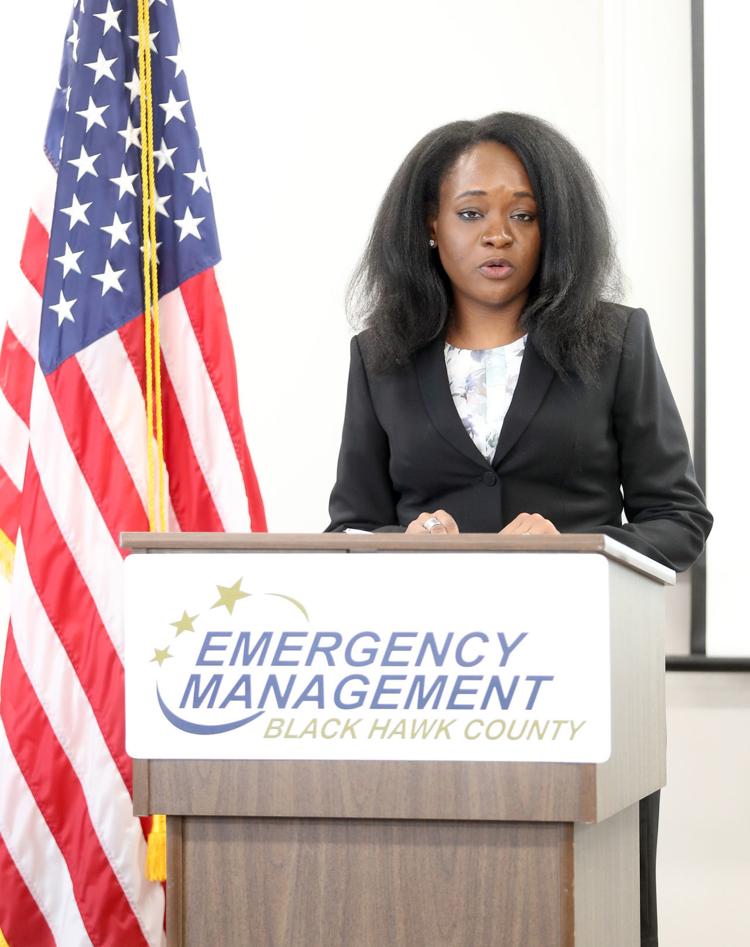 Concerned about COVID-19?
Sign up now to get the most recent coronavirus headlines and other important local and national news sent to your email inbox daily.