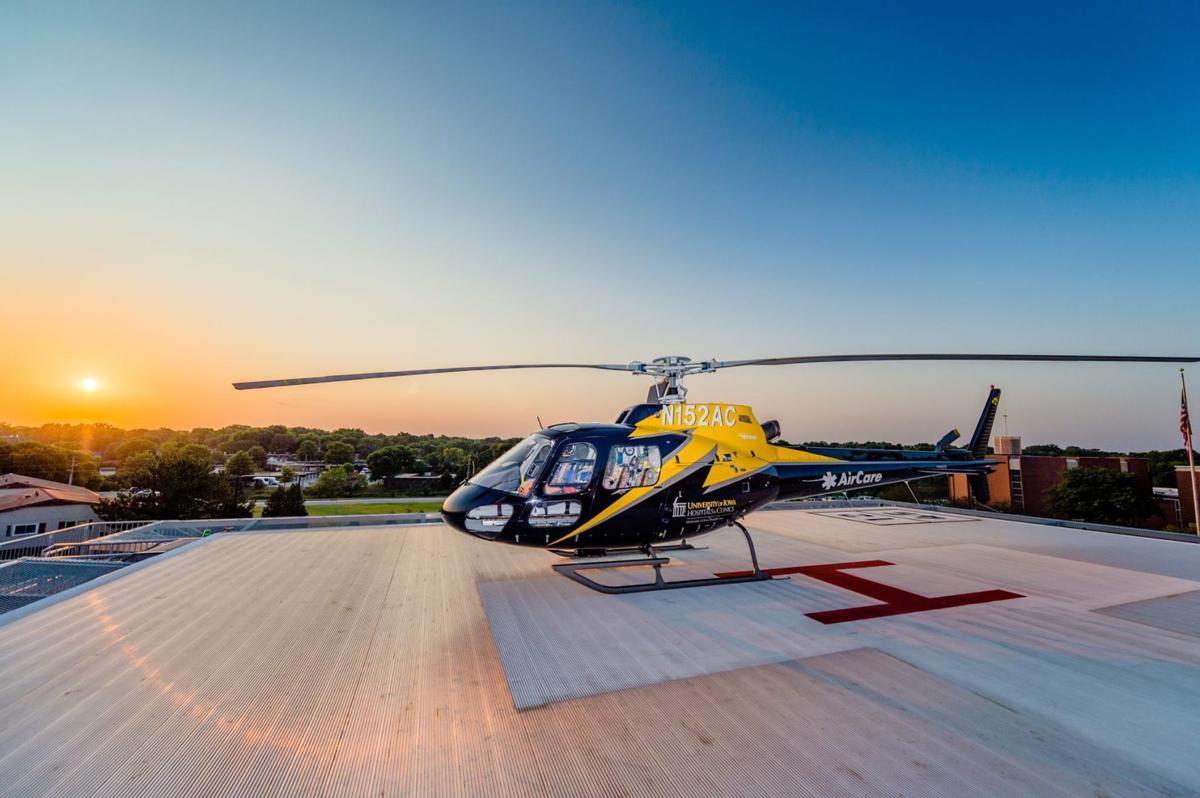 WATERLOO — Helicopters will no longer be based at one of the metro area's major hospitals, as well as a location in Dubuque, after the providers failed to reach an agreement.
MercyOne in Waterloo and Dubuque will no longer have University of Iowa Health Care air transport helicopters based full time.
"We discussed several options and, unfortunately, have not been able to come to a mutually beneficial agreement," reads the joint statement from MercyOne and University of Iowa Health Care.
The contracts expire Sunday, according to the release.
However, both MercyOne and UIHC stressed air medical transport services would continue — UIHC would still come to pick up patients at MercyOne locations.
"Air care service will remain available to patients in the Waterloo and Dubuque communities," said Janell Pittman, a spokesperson for MercyOne.
Tom Moore, a spokesperson for UIHC, said the key word was "based" — doctors could still call for air transport, and flight crews would respond and transport patients to and from the hospitals.
"There is no change to the service in these communities or impact to patients," Moore said.
Paramedics previously quoted in the Courier have said transport to UIHC takes around 35 minutes by air from MercyOne when the helicopter was based at the helipad.
It was not immediately clear how much longer a patient would wait for a helicopter not based at the hospital.
Get local news delivered to your inbox!
Subscribe to our Daily Headlines newsletter.