WATERLOO — Jim Orvis was the kind of friend who always had something to share – an interesting article, music downloads, tips on exploring a state park.
One friend is remembering that and many other qualities of the 65-year-old man while mourning his death Sunday from complications of COVID-19.
Orvis, who worked at Tyson Fresh Meats, had begun feeling sick a week earlier and tested positive for the respiratory illness after being admitted to MercyOne Waterloo Medical Center. His condition worsened quickly.
A family member on Sunday afternoon told longtime friend Michael Moore that Orvis had been removed from life support.
"He was not someone who you ever regretted seeing, and he loved to laugh," said Moore, of Cedar Falls. "Overall, he left a very positive impression for many of us, and we're going to miss him a lot."
Orvis came to Cedar Falls from Dubuque in the 1970s to attend the University of Northern Iowa. The friends met 41 years ago, shortly after Orvis graduated and Moore was a student at the university. They lived in apartments across College Street and started hanging out together.
Before his years in the meatpacking industry, Orvis worked at the UNI Library and the Ice House Museum, according to an obituary. He had earned a history degree at the university.
Rosemary Beach, former executive director of the Cedar Falls Historical Society, recalled his help in another area as they worked to organize museum collections at the Victorian Home.
"He worked for us for a number of years," she said. "It was a time when we were doing a lot of cataloging of items in the museum."
She said Orvis was involved in locating items, taking pictures of them and writing descriptions.
"It was tedious, but it was fun," said Beach. "Jim was a willing, happy worker and certainly when we were cataloging stuff he really enjoyed that."
Moore saw that side of Orvis in the way he collected recordings of music, eventually giving away some of it to others. "He was a fairly systematic thinker and a good organizer of data," the friend noted.
"He would download public domain things from the web and burn them onto CDs for his friends and family," said Moore. "Because he liked to give these things away, he had things set up very systematically. ... When you got a recording from Jim you didn't just get a CD and a jewel case."
Orvis would create a cover packet loaded with information from record linear notes to Billboard chart information.
"He was very fact-oriented," added Moore. If Orvis knew you had a particular interest and saw a news story on the topic, he'd send it to you. "He was kind of a one-man clipping service for many of us."
As Moore and his wife raised their family, Orvis would offer suggestions on visiting county or state parks – something "he did as much as he could. ... He loved to be out in nature. One of his happy memories was a trip he took along the North Shore of Lake Superior."
Orvis has two brothers and two sisters plus a third sister who preceded him in death, according to his obituary.
"He was single, he never married," said Moore. "So, basically, he was an uncle to a lot of nieces and nephews, and a good brother."
Orvis got a job at Tyson more than a dozen years ago. He started on the line cutting meat, according to Moore. But for "at least five or more years" he had been working in the plant's laundry department.
Moore, who last saw Orvis about six weeks ago, received one of his frequent emails April 14. Orvis outlined how he had reported to work for his shift the prior Sunday but was sent home by security personnel before getting through the door. In consultation with a doctor, he went into self-isolation and started feeling worse before ending up in the hospital.
Hearing about Orvis' illness "wasn't completely out of the blue," noted Moore, who had worried that he faced coronavirus exposure in a meatpacking plant. "But you never think your friend is going to get sick and die."
Obituaries in today's Courier, April 21, 2020
Obituaries in today's Courier, April 21, 2020
Jon "Jonny" B. Scriven
PARKERSBURG -- Jon "Jonny" B. Scriven, 55, of Parkersburg, died Friday, April 17, at Allison Rehabilitation Center in Allison of natural causes. His wish was to be cremated and have no services. A Celebration of Life Service will be held late. Memorials to the family. Redman-Schwartz Funeral Home in Parkersburg is in charge of arrangements. Online condolences at www.redman-schwartz.com.
Leonard R. Ruzicka
TRAER - Leonard Roy Ruzicka, 89, of Traer, died Sunday, April 19, at MercyOne Waterloo Medical Center. Family graveside services will be held at Buckingham Cemetery in Traer. A Celebration of Life will be held at a future date. Online condolences to the family at www.kruse-phillips.com. In lieu of flowers, memorials to Traer United Methodist Church or the American Legion Post 142 in Traer. Kruse-Phillips Funeral Home, Tama-Toledo, is assisting the family.
Albert 'Al' D. Dierks Jr.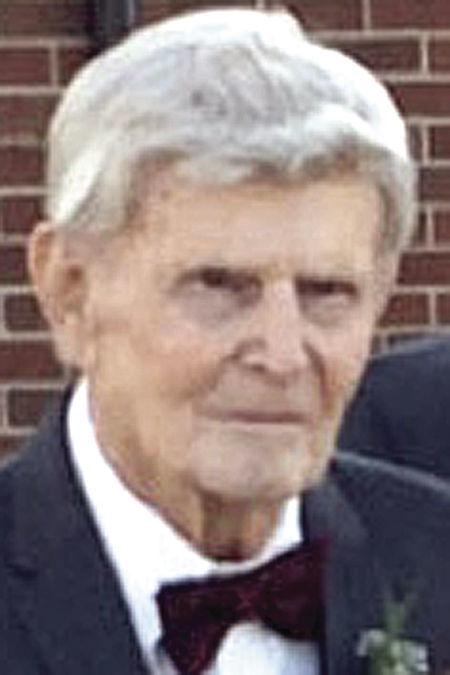 CONRAD — Albert "Al" D. Dierks Jr., 85, of Conrad, died Sunday, April 19, at Bartels Lutheran Retirement Home in Waverly.
He was born May 19, 1934, in Marshalltown, son of Albert H. and Esther (Otto) Dierks. He graduated from Gladbrook High School in 1951. On April 4, 1954, he married Lois Hooper at Peace United Church of Christ in Gladbrook. He enlisted in active service on Jan. 21, 1955. He served as a military policeman in Fort Polk, La., and was honorably discharged in January 1957.
He was a farmer for many years and helped run the family businesses of Casey's in Conrad and the A&W in Forest City. He was a member of Peace United Church of Christ, the American Legion, and the Grand Lodge of Freemasons.
Survivors: four children, Donn (Jacquie) of Council Bluffs, Kent (Vicki) of Denver, Jill (Doug) Lutes of Conrad, and Scot (Jamie) of Winnsboro, Texas; grandchildren, Devin, Crystal, Savannah, Ryan (Andrea) Lutes, Tyler Lutes, and Nicole Lutes; a brother, Gary (Sandra) of Waterloo; and many nieces, nephews and friends.
Preceded in death by: his wife, Lois; his parents; and a brother, Harold Lee.
Services: Due to the pandemic, the family will hold private services at a later date. A celebration of life will be held at a later date at Peace United Church of Christ, Gladbrook. Kaiser-Corson Funeral Home in Denver is assisting the family, (319) 984-5379.
Memorials: to Peace United Church of Christ, Gladbrook, American Legion Post 127, Gladbrook, and Hesperia Olivet Lodge, No. 340, Traer.
Many will remember his joking demeanor, love of family, playing cards, cribbage, watching children and grandchildren's sporting activities, water skiing, and playing Santa Claus. He will be missed by many.
Margaret A. Lies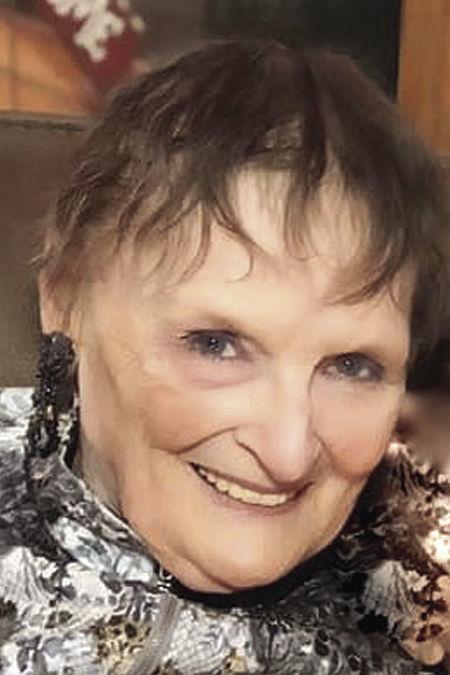 WATERLOO—Margaret Ann Lies, of Waterloo, died Wednesday April 15 at Allen Hospital.
She was born on September 8, 1945 in New Hampton, daughter of Linus & Irene Shortley. She married Richard Clarence Lies on December 5, 1964 in Dakota City, Nebraska.
Margaret was a loving wife, mother and grandmother. Bridal Seamstress and homemaker.
She enjoyed watching sports, being outdoors and time with family. Her smile and laughter will be missed dearly.
She is survived by three sons and a daughter. Brenda (Antoine) Redd of St. Cloud, MN, Joe (Nancy) Lies of Buffalo,MN, Ron Lies of Waterloo,IA and Gary Lies (Nancy) of Waterloo,IA. 11 grandchildren and 9 great grandchildren.
Preceded in death by: her parents and husband.
There will be no service at this time. Private service will take place at a later date.
Lowell E. Dreier, Jr.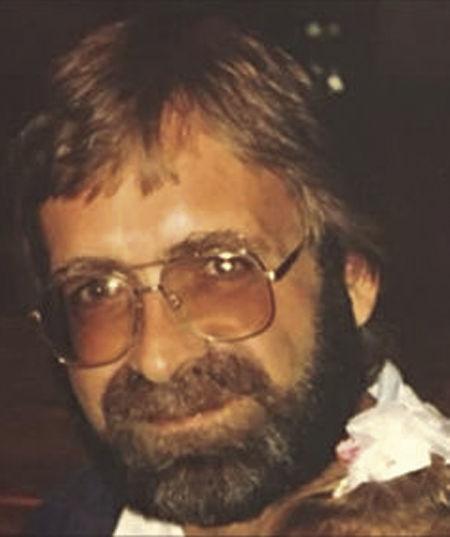 Lowell Eugene "Bud" Dreier, Jr., age 68, of Amana, passed away in his home, Thursday, April 16, 2020. There are no services planned at this time. Interment was in the Main Amana Cemetery. Kloster Funeral Home, Marengo, is assisting the family with arrangements. A memorial fund has been established.
Bud is survived by his children Chris (Kimberly) Dreier, of Center Point and Holly (Matt) Hastings, of Marion; his sister Judy Haynes; and four grandchildren Ashton, Brieanna, Brandon and Jacob. He was preceded in death by his parents and two sisters Karen Dreier and Sharon Bavin.
Bud was born May 14, 1951, in Waterloo, the son of Lowell Sr. and Mary (Petalous) Dreier. He graduated from Waterloo West High School. Following graduation, he married Cheryl Russell and of this union they were blessed with two children. Bud was a small business owner of 30 years, owning Midwest Leather and the Village Store Fudge Factory, in Amana. He loved living in Amana and in previous years was the organizer of the May Fest and October Fest parades. Bud had a passion for carpentry and could make almost anything. He was a very generous man and family was very important to him. They all shared many memories working along side him at his stores in Amana.
Jake Werkman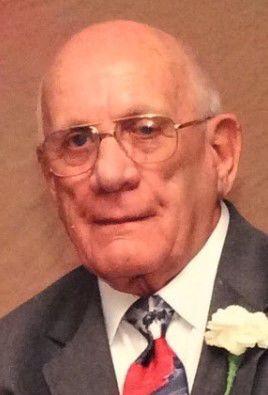 WATERLOO — Jake Werkman, 95, of Waterloo, died Friday, April 17, at Friendship Village.
He was born Sept. 19, 1924 in Holland, Iowa, son of Dick Werkman Sr. and Winnie (Smit) Werkman. Jake married Lois Dreesman on June 28, 1946, in Holland, Iowa. He was a graduate of Grundy Center High School and served in the U.S. Navy in the Pacific Theatre of Operations during World War II.
Jake worked at Rewerts/Phelps John Deere Implement Dealer in Grundy Center for several years, Waterloo Steel for 22 years and Stetson Building Products for eight years, retiring in 1990. Jake was a member of Trinity Bible Church.
Survivors: his wife; two sons, Vince Werkman of Cedar Falls and Brent (Sylvia) Werkman of San Diego, Calif.; four grandchildren, Kristin Wells, Todd Pabst, Kelly Dybvig and Zachary Werkman; six great-grandchildren, Bradey, Dylan, Kylie, Jackson, Will and Kampbell; two great-great-grandchildren, Bentley and Nathan; and a sister, Winnie Werkman, of Winston-Salem, N.C.
Preceded in death by: his parents; a daughter, Vicki Pabst; five brothers, Andy, Harm, Dick Jr., George and Hank Werkman; and two sisters, Henrietta Harms and Grace Van Deest.
Services: Private graveside services will be at Greenwood Cemetery in Cedar Falls, with a Celebration of Life at a later date. Dahl-Van Hove-Schoof Funeral Home, Cedar Falls, is in charge of arrangements.
Memorials: In lieu of flowers, memorials to Trinity Bible Church, Cedar Falls, or Cedar Valley Hospice.
He enjoyed hunting and fishing, playing card games, and followed the St. Louis Cardinals. He loved the Lord and his family.
Ritchie G. McConeghey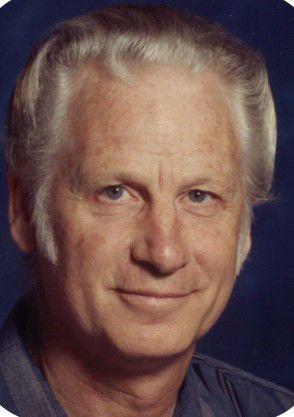 CEDAR FALLS — Ritchie G. McConeghey, 81, of Cedar Falls, died Friday, April 17, at UnityPoint Health-Allen Hospital, Waterloo.
He was born April 14, 1939, in Waterloo, son of Gerald R. and Maxine M. Harper McConeghey. Ritchie graduated from Sacred Heart Catholic High School in 1957. He married Vera Skinner in 1960.
Ritchie worked as a layout inspector at John Deere for 39 1/2 years until retiring in 1997. He was a member of St. Patrick Catholic Church in Cedar Falls and UAW Local 838.
Survivors: his wife; a son, James (Enisa) McConeghey of Waterloo; two daughters, Donna McConeghey of Hudson' and Leian (Ken) Kammeyer of Cedar Falls; six grandchildren, Jaime (Andy) Glowacki, Nickole McConeghey, Joanna "Asa" Badaczewska, Austin Kammeyer, Alek Kammeyer, and Ayren Kammeyer; three great-grandchildren; and a brother, Mark (Allison) McConeghey of Story City.
Preceded in death by: his parents; a son, Christopher McConeghey; and a brother, David McConeghey.
Services: A Celebration of Life will be held at a later date. Locke Funeral Home, Waterloo, is assisting the family.
Memorials: to St. Jude's Children's Hospital, 501 St. Jude Place, Memphis, TN 38105. Cards sent to the funeral home will be forwarded to the family.
Ritchie was a motorcycle enthusiast and an accomplished artist. Ritchie loved his family very much.
Elmer R. Pearson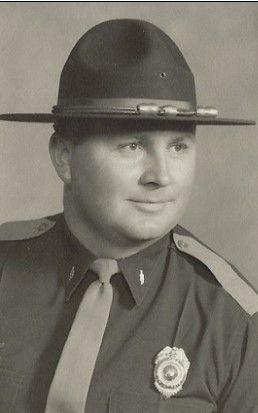 OELWEIN — Elmer R. Pearson, 79, of Oelwein, died Saturday, April 18, at Buchanan County Health Center in Independence.
He was born April 25, 1940, in Waterloo, son of Howard and Gladyce (Metz) Pearson. He graduated from Oelwein High School in 1958. He married Patty L. Holtzman on May 20, 1963, at the Little Brown Church in Nashua. He worked at Chicago Great Western Railroad and then entered into law enforcement with the Oelwein Police Department and then with the Iowa State Patrol for 31 years; 10 of those years as a pilot, retiring in 1995.
He was a member of the DPS (Department of Public Safety), the Policeman's Association and on the Civil Service Board.
Survivors: his wife; a son, JR (Marcia) Pearson of Pella; a daughter, Lynn (Greg) Hovatter of Traer; three grandchildren, Josh, Lindsay and Rachel; and four great-grandchildren, Maddilynn, Carson, Dustin and Karlynn.
Preceded in death by: his parents; and grandparents.
Services: A private family service will be held with burial in Mount Hope Cemetery in Independence. Geilenfeld-Buehner Funeral Home in Oelwein is assisting the family. All Iowa law enforcement officers will be considered honorary casket bearers.
Elmer enjoyed golf, playing pool, bowling, shuffle board, riding his motorcycle, the Chicago Cubs and his woodworking. Elmer enjoyed being around friends and family and making sure they didn't really know if he was pulling your leg or not. He was a friend to all and will be dearly missed.