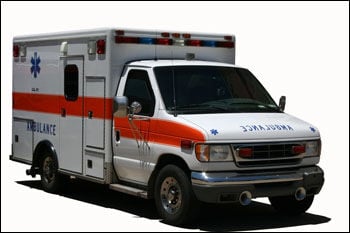 FAIRBANK – Two people were taken to the hospital following a single-vehicle crash near Fairbank on Sunday.
A man from Robins was heading south in the 7000 block of North Black Hawk Buchanan Avenue around 5:25 p.m. when his vehicle entered a ditch.
Medics with Jesup Ambulance and Fairbank Ambulance took the driver and male juvenile passenger to UnityPoint-Allen Hospital in Waterloo for treatment. Their identities and conditions weren't available. The Fairbank Fire Department assisted at the scene.