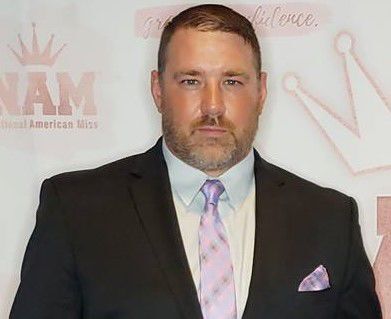 EVANSDALE — Three members of the Evansdale library board, including the board president, resigned after a conflict over a new appointment and fear the mayor is looking to gut the library or get rid of it entirely.
Board president Jan Nichols and members Jennifer Borwig and Mary Kettwig offered their resignations to the City Council Tuesday night. All were unanimously approved.
"I want to thank the ladies that have been on that board for the many years they've been on it," Ward 3 council member Steve Seible said. "I think they've done a good job.
"I know we've had some issues and things," Seible continued, "but I do appreciate the time served."
"It's too bad it came to that," Ward 4 council member Dick Dewater said of the resignations, noting the board was "losing continuity."
Nichols, who was in attendance Tuesday, noted from the audience that one more board resignation would mean the group wouldn't have a quorum, or enough people to conduct a business meeting.
"We'll deal with that if it comes," Mayor Troy Beatty said.
Bob Walker was appointed to the library board Tuesday night, but it was the appointment of Gary Hansen at the July 21 council meeting that set off the trio of resignations, Nichols confirmed after the meeting.
She said Hansen, who had served on the board before, spoke on behalf of the board during a budget protest, but what he said was "different than the consensus of the library board."
"This gentleman brings conflict," Nichols said. "And we are all volunteers."
Nine people serve on the board, Nichols said. Seven were from Evansdale and the other two were from Gilbertville and Elk Run Heights, which Evansdale's library serves, though Elk Run doesn't currently have anyone serving.
She said she enjoyed her time on the board since 2007, including updating shelving, countertops and the book collection.
But Nichols said Beatty has undermined the library. She said she had to fight to keep health insurance coverage for the town's librarian.
"My personal opinion is this mayor doesn't want the library," Nichols said.
Borwig, who was not present Tuesday, voiced a similar opinion in her resignation letter.
"I am disappointed that some of the city council members just reject the library without having an open mind to the uses of the budget and the needs of the community," she wrote.
Beatty disputed those assertions during Tuesday's meeting, though he admitted his wife and children had "a bad experience" at the library years ago.
"I didn't come to the council to cut the library. Otherwise, I would have slashed the budget," Beatty said. "I think everybody on our council supports this library, but with guidelines and responsibilities and accountability."
Get local news delivered to your inbox!
Subscribe to our Daily Headlines newsletter.