5 things to do today in the Cedar Valley
Good morning, Cedar Valley! It's Friday, Sept. 14, 2018. Happy TGIF!
Today's forecast: Mostly sunny, with a high near 85. South wind 7 to 9 mph.
Tonight: Partly cloudy, with a low around 66. South southeast wind around 6 mph.
Here  is what is going on today in the area.
National Cattle Congress Fair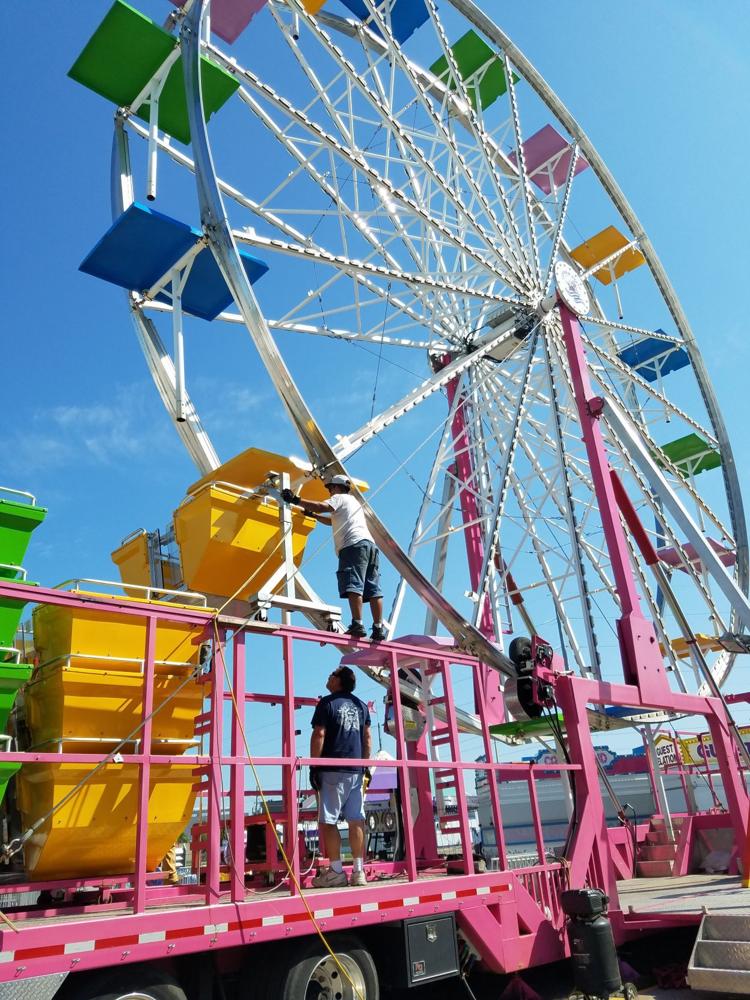 It's that time of year ago, National Cattle Congress time.
The fair runs through Sunday at NCC grounds, 257 Ansborough Ave.
Gate Admission and Information
Monster Cookies – Wide Variety of Cookies and Bread
Orht's Smokehouse – Jerky's, Smoked Meat Sticks
4 Queens – Ice Cream, Shakes, Hot Fudge Sundae's & Ice Cream Novelties
Noodle Nook sponsored by the AMVETS – Homemade Chicken & Noodles served Family Style with potatoes, rolls and choice of milk or water. All Proceeds go to the Am Vets
Family Fun Concessions – Corn Dogs, Funnel Cakes Fried Pickles, Nachos, Walking tacos, Snow Cones, Bacon wrapped Tator Tots and MORE
Good Times Concessions – Chalupa's, Hand Breaded Tenderloins, Chicken Sandwich,Fries, Nacho's & Cheese, Ham & Cheese Sandwich, Fried Oreo's, Fried Snickers, Fried PB&J Fried Reese's Peanut Butter Cups and Fried Milky Way
Nona's Concessions – Lemonade, Funnel Cakes, Tater Ribbons and Pulled Pork
Roadrunner Concessions – Philly Cheese Steak, Pita's, Pickle on a Stick, Lemonade, Walking Taco's, Soft Pretzel, Burgers, Iced Tea, Hot Dogs, Chili Dogs, Wraps and Blooming Apples
Eatery Island – Funnel Cakes, Ribbon Fries, Walking Tacos, Corn Dogs, Hot Dogs & Popcorn Chicken
Domino's –Assorted Pizza sold by the Slice
Tom Thumb – Mini-Donuts a National Cattle Congress Tradition
The Lemonade – Homemade Fresh Lemonade
Okoboji Soda Co. – Old Fashion Soda's and Souvenir Copper Mugs
Star Beck's Smokehouse – Pulled Pork, Brisket Sandwich, Burnt End Sandwich, Hot Links, St. Louis Style Ribs, Baked Beans, Mac & Cheese, Coleslaw, Potato Salad and Fresh Cut Fries
Classic Kitchen – Hot Beef Sundae, Philly Sandwich, Deep Fried Wings
The Lemonade – Homemade Fresh Lemonade
Taco Shack– Taco's, Super Taco, Burrito's, Super Burrito's, Nacho's, Super Nacho's, Walking Taco's, Tostada's, Quesadilla, Taco Salad, Large Dill Pickle
Island Grill – Filipino BBQ, Filipino Chicken BBQ, Spring Rolls, Filipino Rice Noodles, Egg Rolls & Fried Rice
Uncle Zorba's – Gyro's, Greek Shish Kebob's, Greek Platter, Lemonade & Iced Tea
McMeen's Taffy & Candy – State Fair Salt Water Taffy
The Pie Lady – Wide Variety of Pies and Homemade Ice Cream
Sugar Box Treats – Mini Donuts, Funnel Cake, Walking Tacos, Brats, Fries, Nachos and Fried Cheese Curds
Hy-Vee– Breakfast until 10 am, Burgers, Brats, Hot Dogs and Noon Specials
POW/MIA Remembrance Day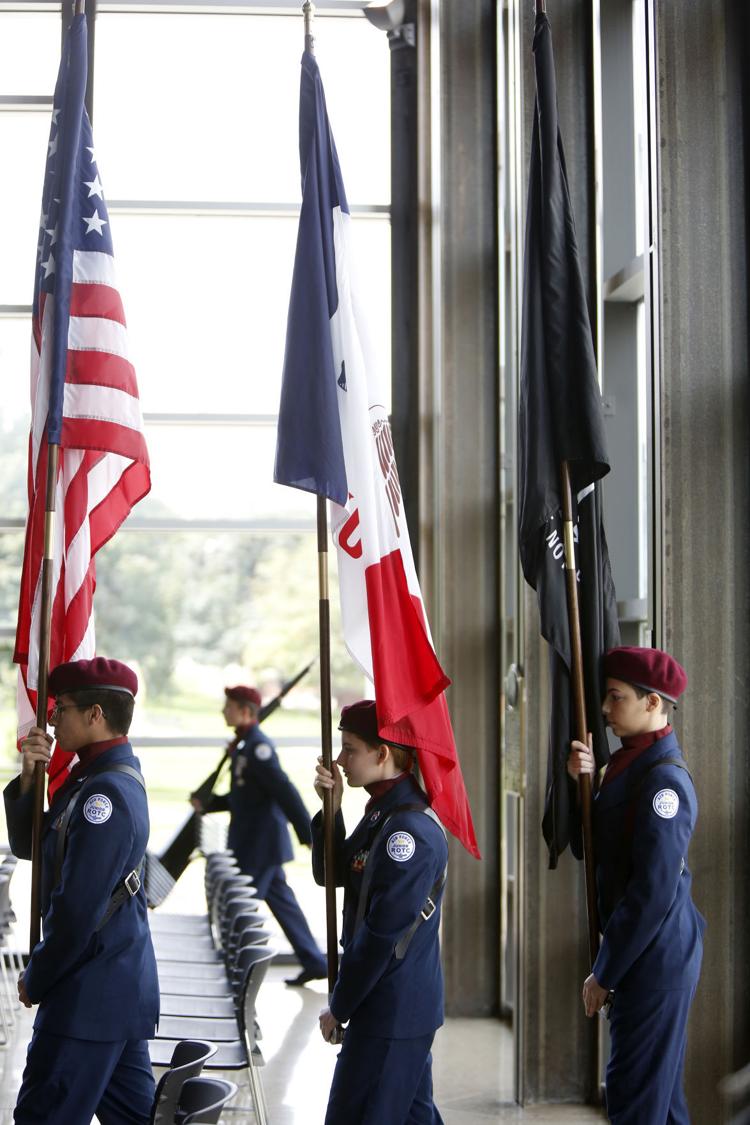 Time: 11 a.m. today
Location: Grout Museum, 503 South St., Waterloo
Details: The event will recognize American Korean War POWs. A former POW will speak.
UNI soccer vs. Northern Illinois
Soccer enthusiasts: Here's a chance to watch college women's soccer in action.
The UNI vs. Northern Illinois game is 7 p.m. today at the Cedar Valley Youth Soccer Complex, off Ridgeway Avenue, Waterloo near the John Deere Engine Works.
High school football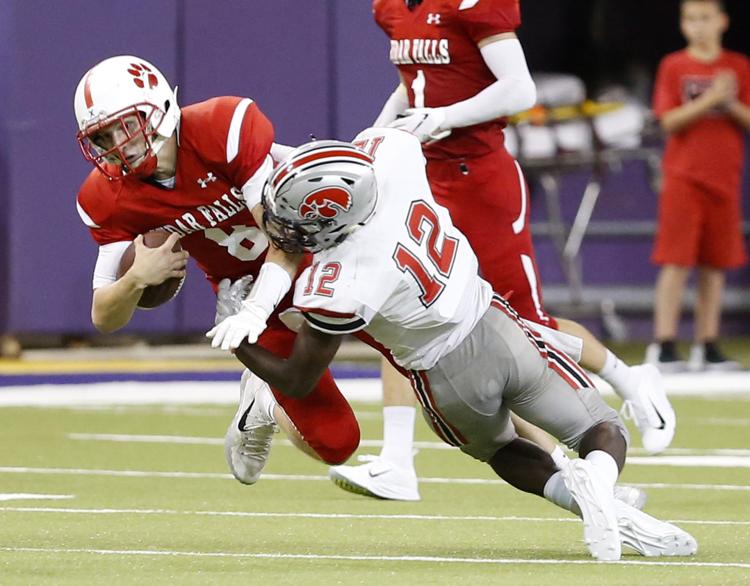 There are two metro teams with home games today.
The No. 3 Cedar Falls Tigers will host No. 2 Bettendorf at 7:15 p.m. in the UNI-Dome. Both teams are 3-0 on the season.
In Waterloo, Waterloo East (0-3) will host Newton (1-2) at Waterloo Memorial Stadium at 7:30 p.m.
Waterloo Columbus is on the road at Vinton-Shellsburg, and Waterloo West travels to Des Moines for a game against Hoover.
Outdoor Movie and Bonfire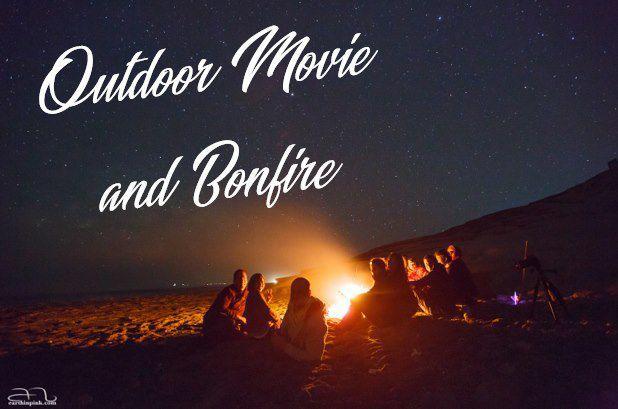 Location: 3129 Union Road, Cedar Falls
Hosted by: The River, college ministry of Prairie Lakes Church, Cedar Falls
Details: Come join us for a bonfire and outdoor movie! Bonfire will start at 8, movie will start around 9!
Popcorn, smores, and other snacks will be provided. Please bring your own chairs or blankets for the bonfire and movie!