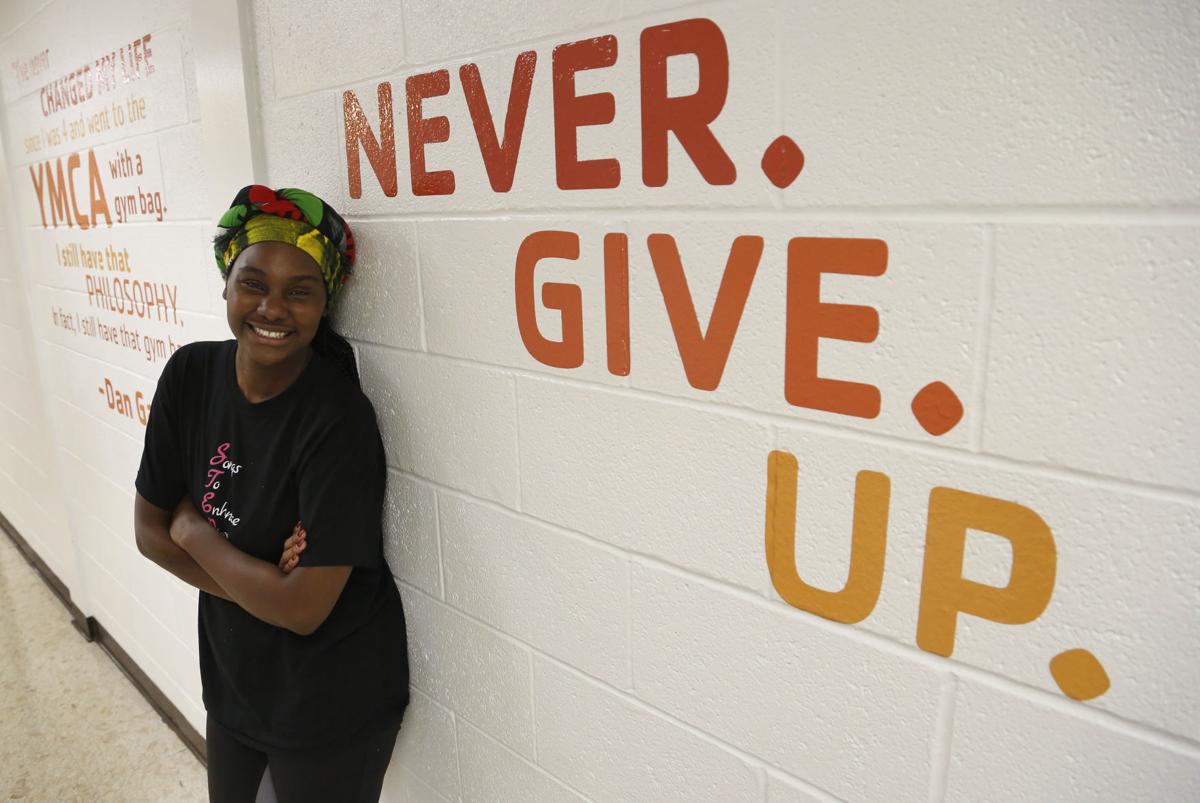 Third in a series of articles from our fall Inclusion magazine highlighting diversity in the area.
WATERLOO — Kei-Che Randle works to bridge the gap between the local deaf and hearing communities.
"I fall through that crack because hearing people don't consider me hearing, and deaf people don't consider me deaf," Randle said. "So as I embrace both cultures, I feel I have to educate both on how to communicate and work together."
The 27-year-old Waterloo woman has created her own platform to accomplish her goals with a program teaching hearing children to perform American Sign Language to popular music, both on her own and as a site coordinator and camp director at the Family YMCA of Black Hawk County.
She created Songs To Enhance People Sign, or STEPS, to mix her interest in sign language and music with her love of working with children.
"I really had just an epiphany one day driving to work and I heard a song," Randle said. "I teach them ASL to songs — hip hop, contemporary, inspirational music. We started off with gospel music."
Randle taught herself ASL after going through childhood with a hearing impairment that threatens to leave her completely deaf later in life. She still wears a hearing aid in her left ear and received a hybrid cochlear implant in her right ear in 2015.
"Six months later I lost all of my hearing in my right ear," she said. "I rely on lip reading day to day."
Randle, who now teaches the STEPS program to children from kindergarten through eighth grade, didn't start learning how to sign herself until after graduating from high school.
"I was exposed to ASL when I was 18 in college, and I took two college classes," she said. "Knowing that possibly growing up I may lose all my hearing, I felt like it was a tool I needed to learn.
"I took an interest in it and started to teach myself, getting a couple of dictionaries, Googling online, and then just studying it. Then I would meet with people in the deaf community and practice the ASL."
A mother of two hearing children — 4-year-old daugher Zion and 1-year-old Zaire — Randle is studying at the University of Northern Iowa to be a midwife for deaf women and has been working in youth development at the YMCA for three years.
As a site coordinator, she teaches the STEPS program at after-school sites for the YMCA in Waterloo, Cedar Falls and Dike. The program culminates with showcases every semester where the kids perform ASL to songs they've chosen for their families and friends.
"The music pumps up and motivates the kids," Randle said. "It's something different, it's cool. Where else can we learn it in our community?"
Angie Widner, who became chief executive officer of the Black Hawk YMCA in January, said she was moved to tears when she attended her first youth showcase at Cedar Heights Elementary School last May.
"It was just the most beautiful program," Widner said. "Not only had they learned sign language, they had learned to present themselves with confidence on stage; they had such a presence on stage."
While Randle's sign language program is popular with kids and their parents, Widner said her value to the program extends to other areas.
"She is such a valuable resource to our staff," she said. "She has a great way with kids and a great way with parents."
Randle said she hopes her efforts will lead to a greater understanding between hearing and the deaf residents, which will encourage them to interact more socially and professionally.
"The biggest thing is planting that seed, not just to the kids but to the community," she said. "I want to teach whoever has an interest in ASL."
More information about Randle and her STEPS program can be found online at stepsbykeiche.org.