CEDAR FALLS — From classrooms to learning studios, the new Cedar Falls High School will be at the forefront of what 21st century education looks like.
Invision architects working with the Cedar Falls Community Schools district have put together a schematic design for the new high school. It will sit on 69.5 acres near West 27th Street and Hudson Road by the University of Northern Iowa. Set to open in 2024, the new building will replace the existing high school at 1015 Division St.
"It's been a really exciting process," said Cedar Falls Schools Superintendent Andy Pattee. "Every time we meet there are changes and improvements to make the building more efficient and more fluid. This is translating into a building that will really be a cornerstone for Cedar Falls for generations to come."
Large glass paneling with wide landscape views, modernized spaces with flexible and mobile furniture and welcoming community rooms are planned throughout the nearly 300,000-square-foot project. An innovation hub, technology friendly spaces and an advanced media center are just part of the modernized design.
Brian Sanderman and Abbey Huppenbauer of Invision Architecture released artist's renderings and an aerial video tour at the board of education meeting Feb. 24. The video reveals a warm, welcoming front entrance, with a balance of glass, natural materials and concrete panels throughout the building.
The concept of a traditional lunch room has been reworked to become a community commons space to accentuate its unique features and attract students to stay on campus.
"We're not really calling it a cafeteria; it's much more than that," Huppenbauer said. "It's really the social hub of the school."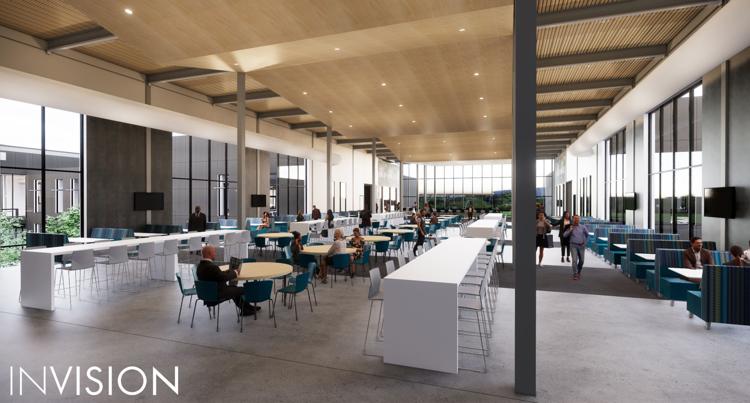 Outdoor courtyards are planned to serve as learning labs, with low-maintenance landscapes like tall prairie grasses and rocks as well as outdoor furniture.
"Theses spaces are a direct connection to the exterior that not a lot of schools are presenting right now. We're pretty excited about it," Huppenbauer said.
But the conceptions are subject to change in accordance with an upcoming cost analysis by Story Construction, noted Pattee.
"It could change or look differently because we know what our budget is, and we have to make sure we fit within that budget to be fiscally responsible," Pattee said. "This is just giving people a view of what the building could look like as we go into design development."
A bond vote last summer gave the district a $113 million budget for construction, set to begin toward the end of this year. A finalized design will be ready by September, when construction bids are opened.
Architects and school officials have heard from more than 1,000 people, including students, teachers, staff, city officials and community members, about what they want to see in the new school and problems they face in the current building.
Pattee described the current school as disjointed, elongated and "very rigid in how you can teach and learn in those spaces." As teaching styles change to more project-based approaches and hands-on learning, staff have had to use odd corners of the high school not designed to be educational spaces.
"The different components that you've done to help make this fit with what people's hopes, wants and wishes are has really been amazing," Pattee told the architects.
Many of those suggestions include open, inviting spaces with adaptable furniture to quickly reorganize a room.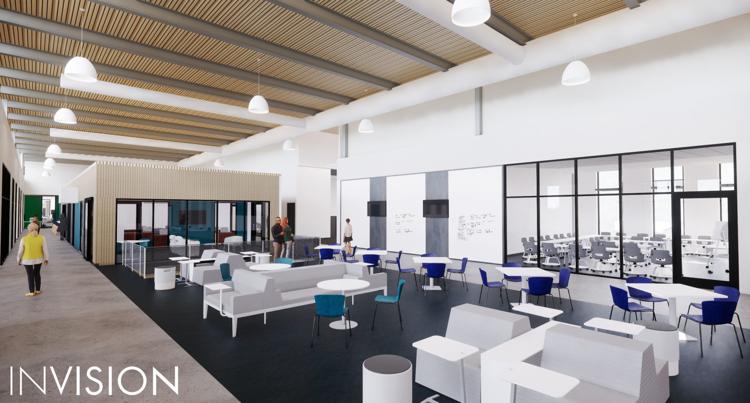 "Lots of these teachers are breaking down their classes in a multitude of ways," Sanderman said. "Those more open spaces really allow that type of group work and different types of learning."
Many of the new design elements are coming from the new elementary features from Aldrich, North Cedar and Orchard Hill elementaries, Pattee said.
"The small learning communities are really the exciting space of the building," Sanderman said.
New features also include a seminar room, teacher collaboration space, gender-neutral bathrooms and a co-learning environment. The two stories of the building are connected with a central staircase and large transparent glass windows.
"We're thinking about what this facility is going to look like and how it's going to operate within the next 50 years," Huppenbauer said.
A key element in the overall design is sustainability. Allowing ample amounts of natural daylight to enter as much of the building as possible also provides views of outdoor landscapes and promotes a connection to nature.
"There's lots of research out there that really shows how this impacts student learning," Sanderman said.
The district has an aggressive goal to become a regional leader in energy efficiency by working with Cedar Falls Utilities on the use of solar panels, with a possibly array and on the roofs.
"The community has really pushed us to be a community leader. We're looking to be best in the region," Pattee said.
Take a look inside Cedar Falls' new Aldrich Elementary School
111919bp-cf-schools-aldrich-09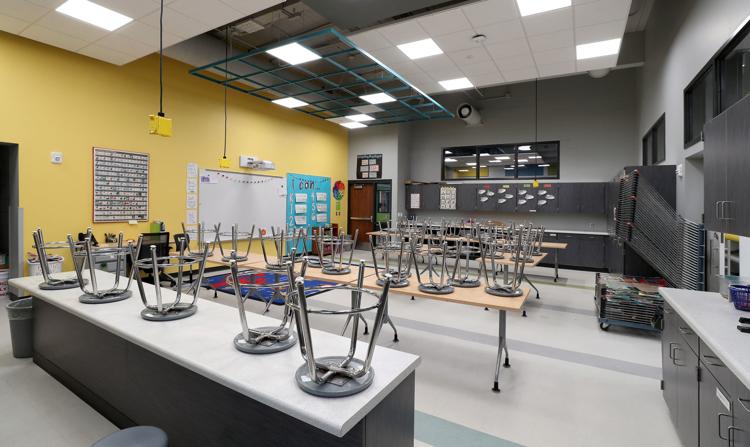 111919bp-cf-schools-aldrich-04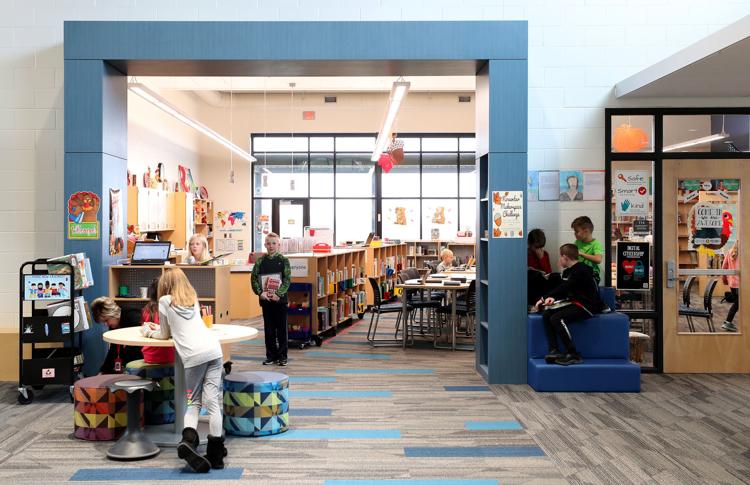 111919bp-cf-schools-aldrich-05a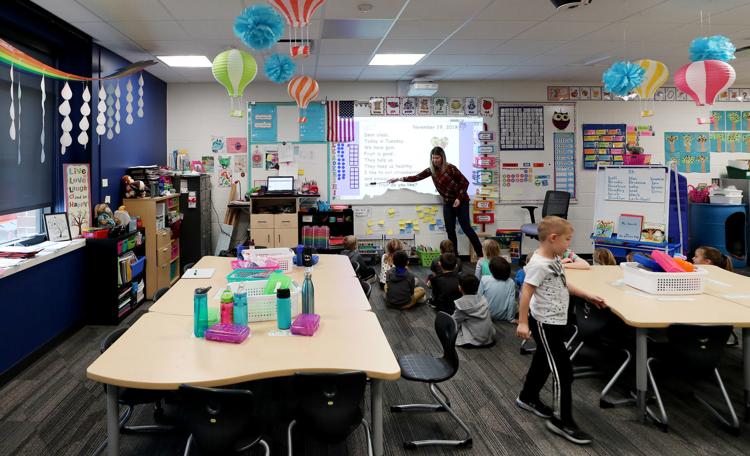 111919bp-cf-schools-aldrich-07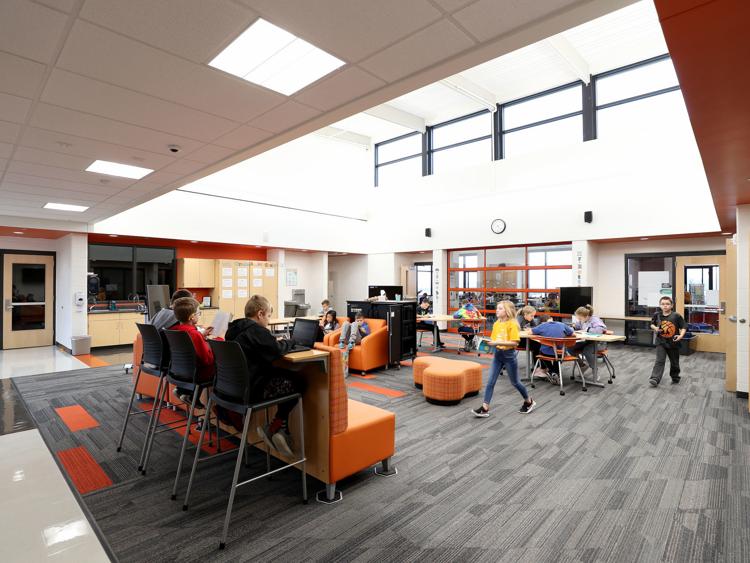 111919bp-cf-schools-aldrich-05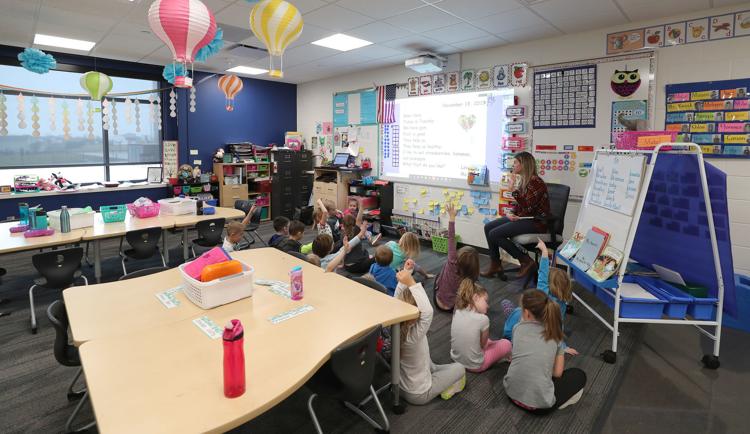 111919bp-cf-schools-aldrich-08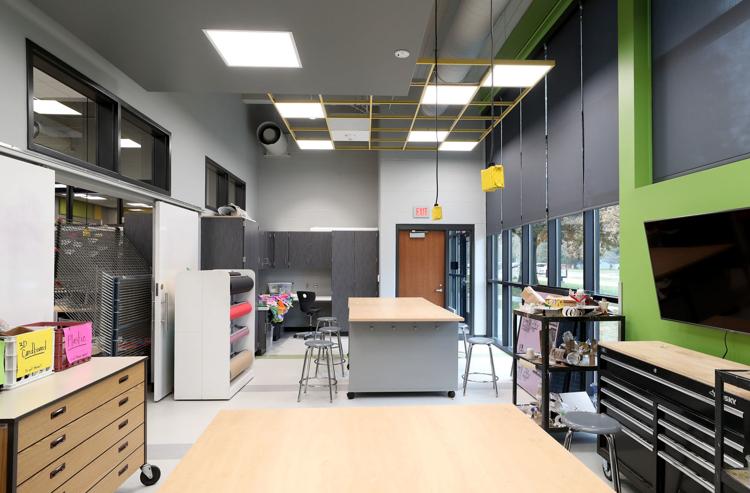 111919bp-cf-schools-aldrich-02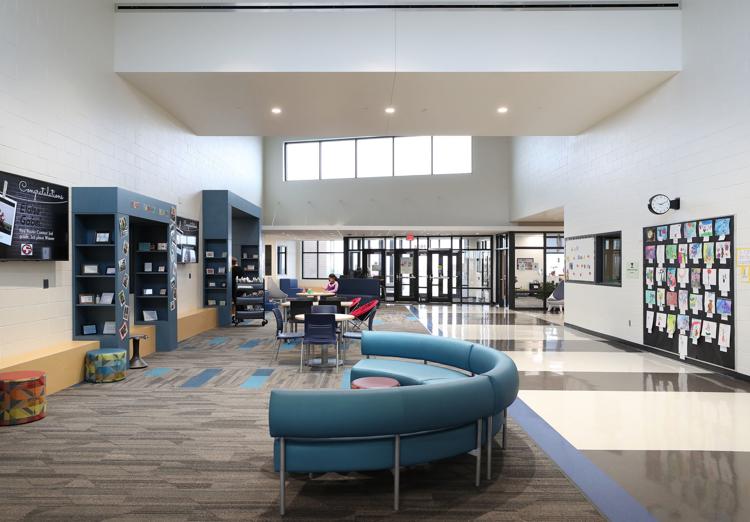 111919bp-cf-schools-aldrich-06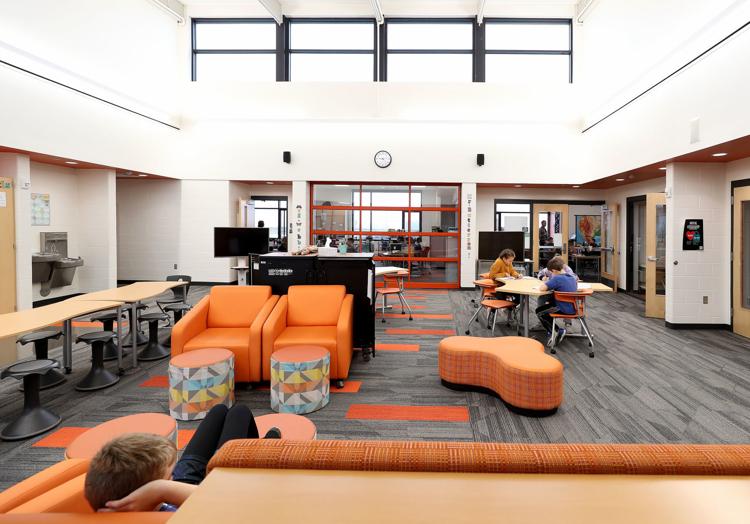 111919bp-cf-schools-aldrich-01
111919bp-cf-schools-aldrich-03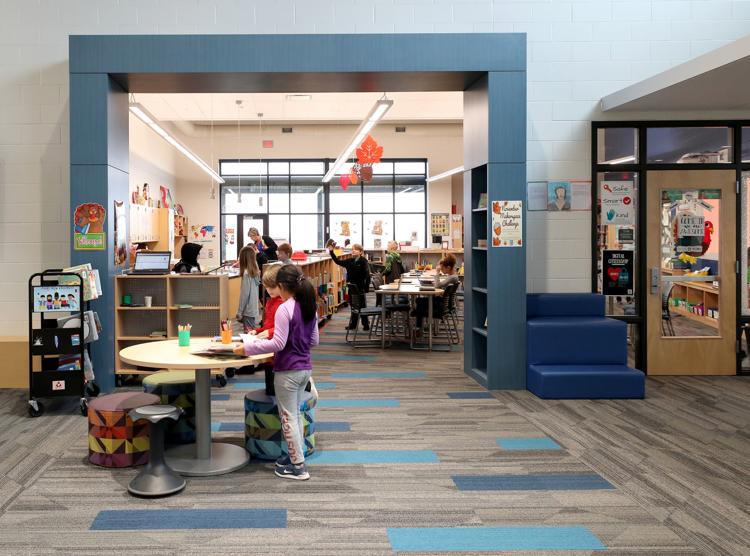 111919bp-cf-schools-aldrich-06a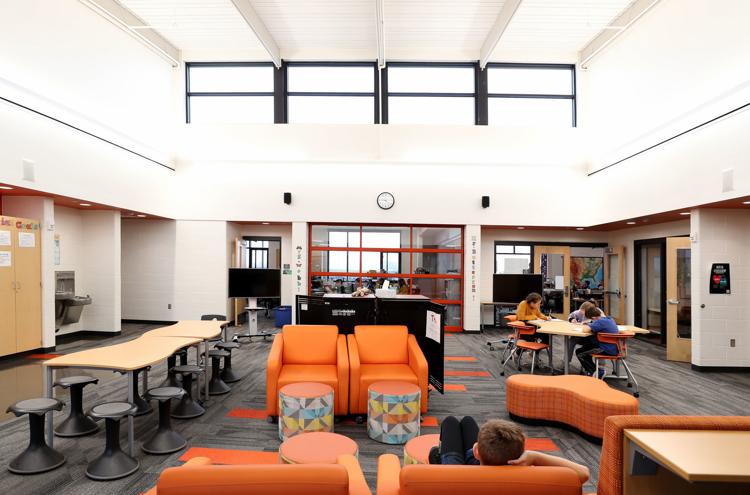 Aldrich Elementary School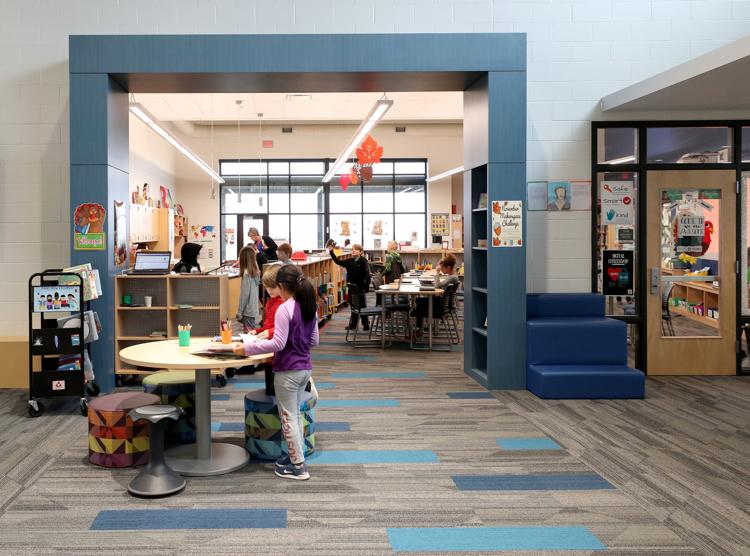 030820-a1-nws-trump-travel-ban-local
W photo -- 030820-a1-nws-trump-travel-ban-local
W photo for jump -- 030620bp-wah-victoria-2
030820-a1-nws-transition-tf-meets
030820-a1-nws-new-cf-high-school
W drawing -- 030720ho-cf-school-front-entrance
030820-a1-nws-daylight-saving-time
Get local news delivered to your inbox!
Subscribe to our Daily Headlines newsletter.