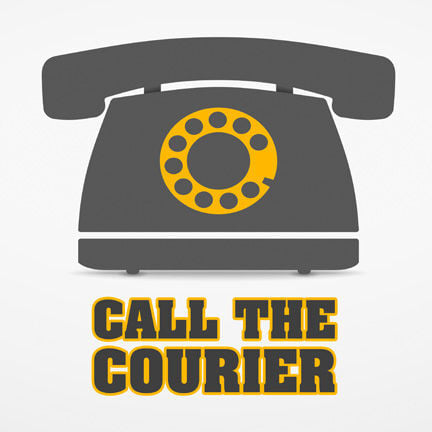 Q. Now that President Trump is an employee at Mar-a-Lago, will he have to pay taxes?
A. Trump will likely continue to dodge taxes by using his massive real estate losses to offset his income as he has in the past. A little background on the Mar-a-Lago issue: Trump and his wife, Melania, have lived in the Florida club -- which Trump bought in 1985 and converted into a private club -- since leaving the White House. Other members of the club objected, noting rules that state members may not stay there for more than "three non-consecutive seven-day periods." But according to the Palm Beach Daily News, Palm Beach Town Attorney John Randolph said Trump can live at Mar-a-Lago as a "bona fide employee." Trump's attorney John B. Marion said the former president is responsible for overseeing the property and its financial records, strategizing ways to improve the club, and evaluating employee performance.
Q. KLEU used to be a radio station in Black Hawk County. Can you tell me what city it was in and more information about it?
A: The Christian radio station KLUE signed on Oct. 31, 1972, broadcasting at 850 AM from transmitters in Waterloo. It operated under a number of call signs, sometimes with an FM sister station, over the years before ceasing broadcasts in 2009.
Q. In June, the Catholic bishops will hold a meeting to decide if President Biden can take Communion because of his stance on abortion. Does that mean all Catholics who are pro-choice should abstain from communion?
A. While some bishops are pressing for Biden and other Catholic public figures to be excluded from Communion over their abortion stance, the discussion has focused on prominent public figures who are seen as role models and not rank-and-file Catholics. Also there is a stark division among the bishops, with many warning any move to rebuke politicians would be polarizing. U.S. Conference of Catholic Bishops will convene for a national meeting June 16, with plans to vote on drafting a document on the Communion issue. Strong words of caution were issued in a May 10 letter from Cardinal Luis Ladaria, prefect of the Vatican's Congregation for the Doctrine of the Faith, addressed to Archbishop José Gomez of Los Angeles, president of the USCCB. Ladaria advised the bishops should seek unanimous support for any national policy, "lest it become "a source of discord rather than unity."
Q. What number can I call to report elder abuse?
A. Contact the Iowa Department of Human Services Dependent Adult Abuse hotline at (800) 362-2178, 24 hours a day, seven days a week.
Q. Between Waterloo and Cedar Falls, on Ridgeway Avenue, there are no restaurants or places to eat. Is there a zone issue as to why that is the case?
A. While much of the land on West Ridgeway Avenue is taken up by greenbelt, soccer fields and the John Deere Product Engineering Center, there are restaurants along the road. Cherry Creek Grill is located at 1850 W. Ridgeway Ave. in Waterloo, and a Dairy Queen sits at 625 W. Ridgeway Ave. in Cedar Falls.
Calls are taken on a special Courier phone line at 234-3566. Questions are answered by Courier staff and staff at the Waterloo Public Library.