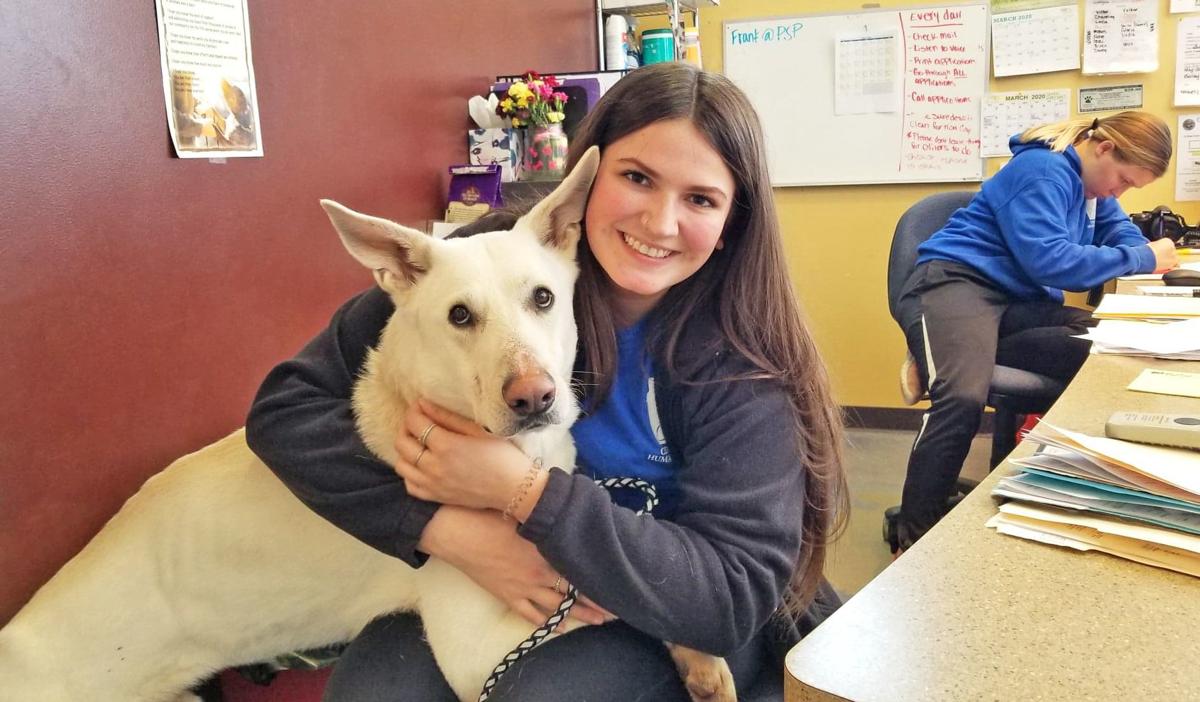 WATERLOO — Like most nonprofits around Northeast Iowa, Kristi Gardner has faced tough choices about how to operate the Cedar Bend Humane Society during the coronavirus pandemic.
But unlike other organizations, Gardner, the shelter's co-director, can't touch one aspect of Cedar Bend's work: She's still mandated by ordinance to take in all stray animals and pets surrendered by their owners, even as the number of adoptions has dropped off.
"At this point, it's usually 150 adoptions a month," she said. "That has decreased dramatically."
With a slowly filling shelter, she and her staff make do. But as the pandemic wears on, she's worried a proposed shelter-in-place option could mean adoptions come to a complete halt. And that could have dire consequences for the animals in her care.
"What our fear is, we can't close completely down, we can't stop taking animals because it's a public safety issue. We can't just let animals run the streets," Gardner said. "But if we can't do adoptions, if there's a state shutdown, then what? That really scares me."
To assuage fears, Cedar Bend now has adoption by appointment. People fill out an online application, then answer questions and set up their own personal, 45-minute tour of the facility, which is cleaned and disinfected between each appointment, Gardner said.
"In one aspect, there's a lot of people at home right now. So it's kind of a great time to bring in a new pet, actually," she said. They're working to make sure all of their animals are visible on their website, too.
Most events, fundraisers and the shelter's low-cost vaccination clinic have been canceled, and Gardner hopes she won't have to cancel the shelter's biggest fundraiser, May's Furry 5K. Boarding at their Mutt Hutt has "pretty much come to a standstill" because no one's traveling.
Gardner said monetary donations were most needed; the shelter right now had plenty of food for its animals and plenty of folks willing to foster animals. But expenses for medical care were their biggest need; the shelter spends $5,000 a month just on vaccinations, she said.
"Every animal that comes in, they need vaccinations, dewormed, flea and tick medication, or medical treatment," she said. "That's what we need the most."
Coronavirus update Northeast Iowa
Latest local coverage of the coronavirus  COVID-19 pandemic.
Concerned about COVID-19?
Sign up now to get the most recent coronavirus headlines and other important local and national news sent to your email inbox daily.