WATERLOO -- High winds tore a rubber membrane off of the top of part of a John Deere tractor assembly building Thursday afternoon, causing a shift to be canceled today and Friday.
The incident happened Thursday at the John Deere Tractor Plant at 3500 E. Donald St., Waterloo, during a wind advisory affecting Black Hawk County.
The rubber membrane was visibly flapping atop the building from East Donald Street on Thursday afternoon.
The membrane coming loose also caused "a few skylights" to be damaged, said local Deere communications manager Kelly Henderson. She didn't know how many lights were damaged or how long it would take to fix, but said it was "minor."
The incident only affected workers at the 9000 Business Unit, where the John Deere 9R tractors are assembled, Henderson said.
No injuries were reported, and the roof and skylights were being secured and fixed Thursday.
"We shut down that shift, and they'll be off tomorrow," Henderson said of the workers in that unit. She said "essential team members" would be the only ones called in.
Henderson said the roof has never been damaged like that before.
You have free articles remaining.
High winds also lefts hundreds of residents across northeast Iowa without power and blew over one semi tractor-trailer on I-380 south of Waterloo on Thursday morning, closing the southbound lanes briefly. The interstate has since reopened.
Another tractor-trailer blew over on Highway 21 south of Schrock Road Thursday afternoon.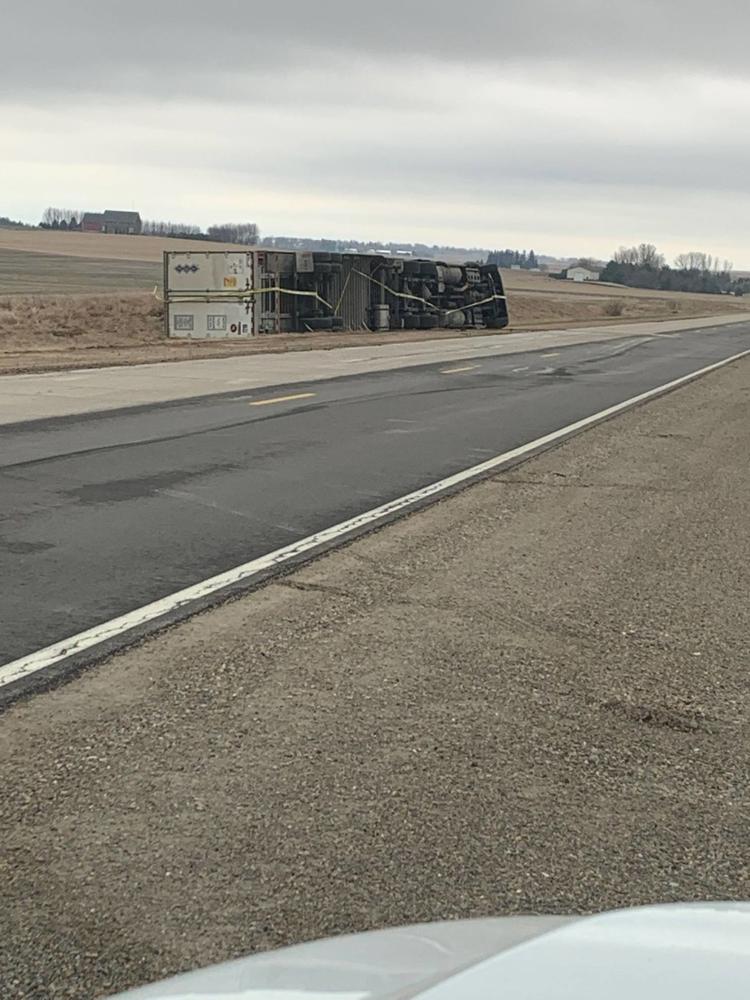 Power outages occurred in Jesup and Raymond, and across northeast Iowa. As of 3:15 p.m. Thursday, 166 MidAmerican customers were without power in Waterloo.
At the same time, Alliant Energy reported 1,488 customers without power in Mitchell County, 192 in Howard County, 145 in Fayette County, 109 in Allamakee County, 14 in Winneshiek County, six in Hardin County, five in Bremer County, three in Clayton County, two in Chickasaw County and one each in Floyd and Tama counties. Cedar Falls Utilities was not reporting any outages as of Thursday afternoon.
A wind advisory was in effect for Allamakee, Black Hawk, Bremer, Butler, Chickasaw, Clayton, Fayette, Floyd, Grundy, Howard, Mitchell and Winneshiek counties in northeast Iowa until 7 p.m. Thursday, according to National Weather Service bureaus in Des Moines and La Crosse, Wis.
Wind gusts in excess of 55 miles per hour were expected, with the NWS saying Waterloo had recorded a gust of 59 miles per hour Thursday morning.
The NWS forecasts another breezy day Friday, with winds from 16 to 20 mph and gusts as high as 24 mph.