WATERLOO — More than $3.7 million in stimulus relief for Peoples Community Health Clinic could help fund renovations and a larger space to give COVID-19 vaccines.
Peoples Clinic in Waterloo is one of 14 Iowa health centers selected for American Rescue Plan funding based on a federal formula. The centers will receive more than $48 million total, with Peoples ranking fifth in its award amount. Peoples Clinic found out about the funds about a week ago, said CEO Christine Kemp. She said the clinic "is very blessed" to get the much-needed funds.
"We went onto the website, and we were just astounded by the amount of money that was coming," Kemp said. "It feels like a lot of money, but when you really start tearing it down into what it is costing to fight this pandemic and to be there for the community and to be there for our staff, it is taking its toll."
The funds can be used for a variety of efforts, including vaccine-related activities, outreach and education, health care staff, training, COVID-19 testing, contact tracing, broadband services, strategic planning and virtual care access, among other possibilities.
The clinic remains in its early stages of understanding guidance about how the money can be used, and will soon begin planning for specific projects. Kemp said she initially is hoping to use funds to rent a space for COVID-19 vaccines that is larger than options currently available at the clinic.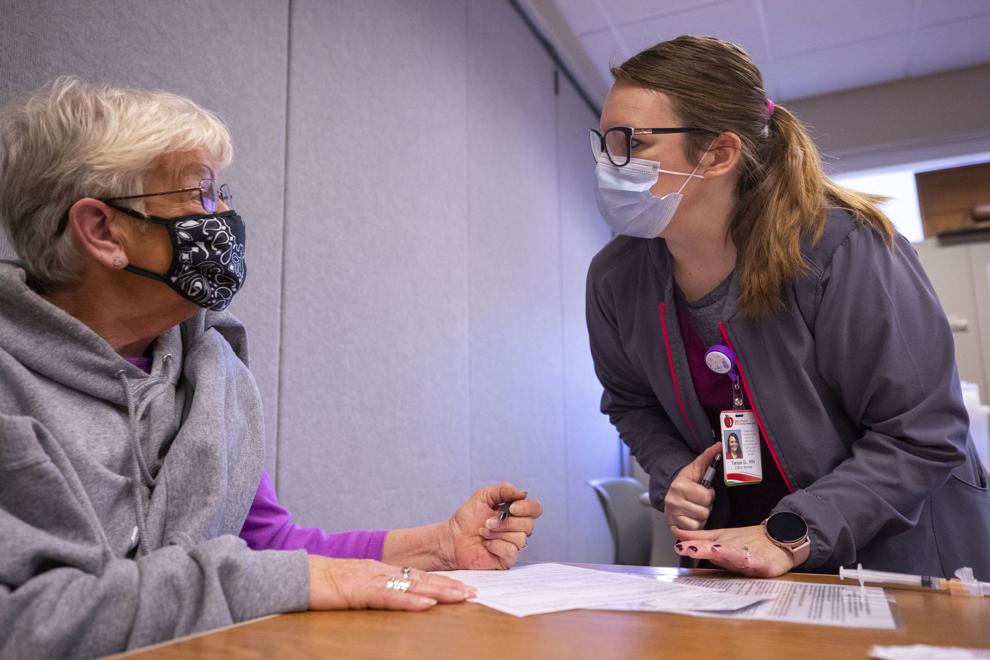 She said funds will help offset added costs related to giving COVID-19 vaccines. It will mostly entail the money needed to support the clinic's staff, who take phone calls, schedule appointments, administer shots, do paperwork and enter data into a state tracking system.
Kemp said Peoples Clinic chooses not to bill anyone for the COVID-19 vaccine. The clinic uses its funds to offset those costs, she said.
The stimulus funds can be used for minor infrastructure renovations, which Kemp said could support the clinic's efforts to expand its building. A planned 20,000-square-foot expansion process is underway that primarily includes first and second floor additions. The project is expected to add urgent care, adult clinical care, behavioral health, pharmacy and mammography space to the site.
No more than $500,000 of the funds can be used for alteration or renovation projects, according to federal requirements.
Renovating the clinic's current urgent care space and employee break room are possibilities, Kemp said. She said the clinic will be examining areas that could use added distancing among staff and patients.
Kemp said Peoples Clinic will look for ways the funding can be used to enhance services for vulnerable populations, like non-English speaking residents, people of color, LGBTQ+ residents, people with disabilities and residents in poverty. She said it could include implementing more accessible options, like evening and weekend clinics.
The funding can be used for a two-year time span beginning Thursday and ending March 31, 2023, Kemp said. The funding can cover expenses dating back to January 31, 2020, federal guidelines show. The clinics will be required to submit quarterly progress reports about spending to the federal government.
Iowa Mourns: Waterloo, Cedar Falls