Remembering Cedar Valley movers and shakers who died in 2018
Remembering Cedar Valley movers and shakers who died in 2018
Prep wrestling: State champion coach Doyle passes away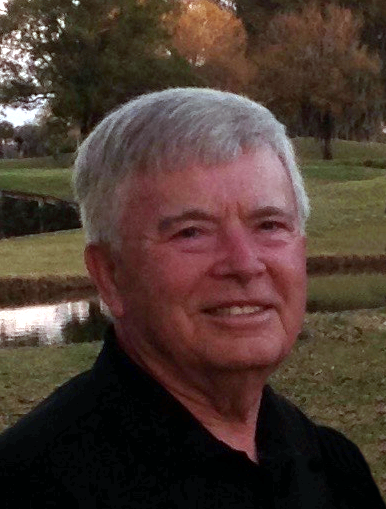 CEDAR FALLS — Gene Doyle replaced one legend, and worked side-by-side with another for 40 years at Cedar Falls High School.
He probably never considered himself one, but many utter his name as one of the all-time greats in Cedar Falls High School athletics history.
Sunday, two years after the passing of Pat Mitchell, Cedar Falls lost another great one when Doyle, 77, died at the Cedar Valley Hospice Home in Waterloo after a short battle with cancer.
"He did so much for us," Tiger athletic director Gary Koenen said. "Track, football, wrestling. All those years I saw him coach I never saw him yell or get mad at a kid. Very calm. He didn't have a negative word to say about anyone and that was just Gene.
"He remembered every kid and tried to make sure every kid was successful in whatever they did."
For 40 years Doyle and Mitchell paced the sidelines together at Cedar Falls helping the Tigers to 25 state playoff appearances and five state championship games in football.
"He and Mitch were hip and hip," Koenen said. "Both passing so close together really is an end of an era for Tiger athletics. They were quite a dynamic duo."
When he wasn't assisting Mitchell on the gridiron. Doyle was one heck of a wrestling coach and that is where he stood out on his own.
The Toledo (Iowa) native played football at Iowa State Teachers College, before starting a coaching and teaching career at Keota for four years, Dubuque Senior for another eight before landing at Cedar Falls in 1974.
Doyle served as Hall of Fame coach Keith Young's assistant for the wrestling team for 14 seasons, until taking over the head job in 1986.
The program continued to soar under Doyle as he compiled a 241-52 dual meet mark over 16 seasons, while winning traditional state championships in 1993, 1997 and 1998, posting six top-five finishes and also claiming the 1993 state dual crown.
Doyle coached 43 state medal winners, including 10 state champions. including one of Iowa's 82 three-time state champions — Josh Budke (1995-97).
Doyle was inducted into the Iowa Chapter of the National Wrestling Hall of Fame in Stillwater, Oklahoma in 2011, and he entered the Iowa High School Hall of Fame in 2012.
The Cedar Falls wrestling program, now headed up by a two-time Tiger state champion Michael Kelly, tweeted Sunday, "A great ambassador for the sport of wrestling & for#TigerNation. His legacy lives on through multiple lives he has touched."
Waterloo philanthropist Pauline Barrett has passed away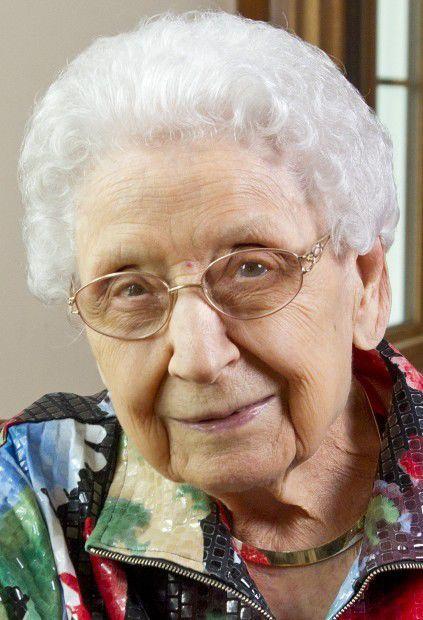 WATERLOO — Waterloo has lost one of its most generous residents.
Pauline Barrett, whose numerous large financial donations helped a wide array of foundations, causes and programs throughout the Cedar Valley, died at home Friday at the age of 96.
"We are awfully sad about the passing of one of our kindest philanthropists," said Pam Delagardelle, president and CEO of UnityPoint Health-Allen Hospital. "I would say just about everybody in the Cedar Valley has benefited from her generosity.
"We've been grateful to Pauline for her continued and compassionate support," she said. "Because of it, we have been able to improve the way we provide care to the community."
Allen Hospital and Allen College were major recipients of Barrett's donations, including a $5 million donation to a capital campaign that in 2009 helped the hospital open the $47 million Pauline Barrett Pavilion, including an emergency department and heart and vascular center.
"It was one of the largest private donations in Cedar Valley history at the time," Delagardelle said.
Barrett also donated to Allen College, which named Barrett Forum in her honor, and more recently donated $1.5 million to help create a neonatal intensive care unit at the hospital.
But Barrett's impact was felt throughout the community. She donated to educational, health and youth causes including the Schindler Education Center, Gallagher Bluedorn Performing Arts Center, a Russell Hall addition and scholarship programs at the University of Northern Iowa.
The YWCA, Boys and Girls Club, United Way, Grout Museum, Covenant Foundation, Cedar Valley Symphony, Northeast Iowa Food Bank, Waterloo Schools Foundation, Job Foundation, Grin and Grow, Visiting Nurses, Cedar Valley Hospice, First Presbyterian Church in Waterloo and others also received her support.
"It's truly been an honor to know her personally and work with her over the years," said Kaye Englin, president and CEO of the Community Foundation of Northeast Iowa, which will continue to make donations through the Pauline R. Barrett Endowment Fund.
"She and her husband found so much joy in giving back to our community and giving back in so many different ways," Englin said. "When we met with her it was always so hard for her to decide because she had so many charities she wanted to support."
Barrett was raised on a farm near Fort Dodge and moved to Waterloo by herself in 1943. She landed a job at Rath Packing Co., where she worked 17 years as an executive secretary for top officers.
In 1954, she married Dr. Sterling "Arch" Barrett, an eye, ear, nose and throat specialist in Waterloo. He passed away in 1981.
When Barrett was selected as a Courier Eight over 80 Award recipient in 2012, she said supporting others was something she learned as a child.
"I grew up in a very caring farming family," she said at the time. "Then, I worked for my room and board to go to business college and was learning all the time."
Despite being an avid worldwide traveler, Barrett also said the Cedar Valley compared favorably with any place she had visited.
"I like Iowa. We have good people," she said. "But if I lived someplace else, I'd find them nice too."
Services for Barrett will be at 10:30 a.m. Friday at First Presbyterian Church with burial in Waterloo Memorial Park Cemetery. Visitation will be from 4 to 6 p.m. Thursday at Hagarty-Waychoff-Grarup Funeral Service on West Ridgeway Avenue, and at the church for an hour before services on Friday.
Condolences may be left with www.hagartywaychoffgrarup.com.
Late Reinbeck banker made the winner's circle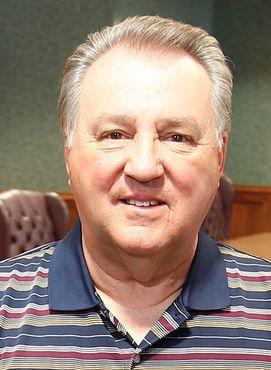 REINBECK — The kids typically lined up outside the Tscherter house on Halloween night. The guy who lived there was handing out cool Hot Wheels miniature race cars for treats.
That was Steve Tscherter. He had a large Hot Wheels collection. He also jump started the local bank and many farmers during the agricultural crisis of the 1980s.
He crossed the finish line of life Sunday. He died at age 71 of a sudden illness. Friends and colleagues say as a banker and a community leader, Tscherter took the checkered flag.
He began his career in 1968 as a federal bank examiner and was with Lincoln Savings Bank in Reinbeck from 1979 until his retirement in 2015, most of that time as president. He continued on as board chairman until January of this year.
During his early years at LSB, "the bank had its challenges," said Erik Skovgard, who succeeded Tscherter as president. "He had to have some tough conversations with farmers to get their operations turned around, getting them to a position where they could be successful and pay back their loans. Not the first thing you want to do when you come to a community. But that's what he had to do when he came to Reinbeck."
Later, after conditions improved in the '90s, Lincoln was at a position where it could either acquire other banks and expand or be bought out itself.
"We acquired a couple of banks in Aplington and Allison and after that the rest was history," Skovgard said. "We probably had $40 million to $50 million in assets at that point." Lincoln expanded into the Waterloo-Cedar Falls area and, about 5 1/2 years ago, into the Des Moines-Ankeny-Adel area. Today the bank has $1.1 billion in assets with 19 locations and 285 employees, compared with about 20 when Tscherter started there.
Also in the early 1990s, Tscherter instituted an employee stock ownership program, or ESOP.
"He was a great banker," Lincoln board chairman Milt Dakovich said of Tscherter. "He was very interested in personal service, very interested in giving back to the community, very interested in having himself and others in the bank serving on community organizations. He was quite involved with the (Greater Cedar Valley) Alliance and Chamber. He was involved in Leader in Me, Dollars for Scholars and very much encouraged those who worked at the bank to be similarly involved. We'll miss him at the bank and we'll miss him as a friend."
Kris Jones of Waterloo, Tscherter's son-in-law, said, "He was a good person. He helped me build my house. He was very detail oriented. He loved to sing. He enjoyed his grandkids and he enjoyed sports, for sure.
"He'd pick up my sons and they'd go buy cases of Hot Wheels," Jones said. Tscherter kept the collector's items for himself and let the grandkids play with the others.
"He was a true professional, but I guess he helped me 'up' my game in life," Jones said. He also noted his father-in-law would attend state athletic tournaments in Des Moines to cheer on his workers' children. "He was very good at supporting his employees' families."
"He helped me move into my first house," Skovgard said. "I had just moved out of an apartment, I had just graduated from the (University of Northern Iowa). He helped me move furniture. He was disappointed I didn't have more to move.
"He was a good leader," Skovgard said. "He challenged you ... but he had a tremendous amount of grace" and would grant "second, third and fourth chances" to help people succeed.
Tscherter would have marked his 50th anniversary in banking in October. Knowing he was critically ill, the Iowa Bankers Association and his friends at Lincoln moved up that celebration, presenting him his 50-year award Feb. 1.
"That was a very touching ceremony. I think it meant a lot for Steve," Iowa Bankers Association president John Sorensen said. "Steve was clearly a leader in our industry" and a mentor. "He was just a great person and very kind, very interested in others' lives in addition to being a good, solid banker."
Melvina Scott remembered for tenacity, compassion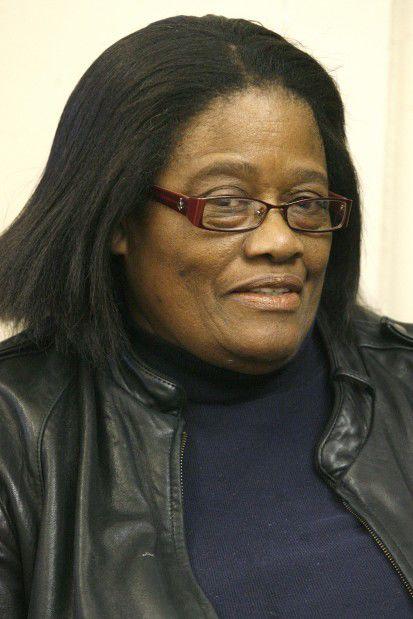 WATERLOO — Melvina Scott fought for those who couldn't fight for themselves. She didn't mind being "in the arena," but didn't need to be center stage. And she almost always fought her battles with a smile.
That's how friends and contemporaries remember Scott, a longtime Waterloo political and civil rights activist who died last weekend at a rehabilitation facility near family in Chicago, days short of her 70th birthday.
Scott, a native of Holmes County, Miss., came to Waterloo in the mid-1960s and labored long and hard in a number of capacities as a coach, politician, educator, entrepreneur and historian.
"She could be a very tenacious person," said former U.S. Rep Dave Nagle, for whom Scott worked as a member of his local staff. "If she felt a constituent had a legitimate complaint, she was dogged in pursuit. The one thing you didn't want to do was get Melvina's back up. Because when she got onto something, she didn't let go."
"I think she could walk through a room of trapdoors and avoid every one of them," he added.
Scott, who received a degree in social work from the University of Northern Iowa, served on the Black Hawk County NAACP board and chaired the county Democratic Party central committee, coached in a girls recreational basketball league and became the community's first African-American insurance agent four decades ago, according to Courier files. She sought local and state elected office several times as both a Democrat and a Republican, but was a dedicated worker in many successful local election campaigns for other candidates.
Longtime Waterloo City Council member Willie Mae Wright said Scott, her niece, was instrumental in her campaigns — and learned her skills during the Mississippi Summer Freedom Project voter registration drives in her home state in 1964.
"She was a good-hearted person" and put everything she had into her endeavors, Wright said. "Especially politics. She loved her politics."
While she got a lot of attention "it wasn't self aggrandizement; it was the right thing to do," said Doty Simpson-Taylor, a military veteran with whom Scott organized annual veteran recognition events, particularly for African-American veterans, during Black History Month. "She was committed to honoring and celebrating the less than one-half of 1 percent of Americans who protect this nation."
While Scott started a local African-American museum that has been largely dormant in recent years, the African American Museum of Iowa honored Scott as one of its three 2016 History Makers. The museum cited her rise from her upbringing as the daughter of a Mississippi sharecropper, to help increase voter registration and black participation in caucus meetings in the Cedar Valley. She has been instrumental in initiating a women's political empowerment project in Black Hawk County.
Sanders Funeral Service is handling arrangements.
Barbara Bush recalled locally as regal presence who loved children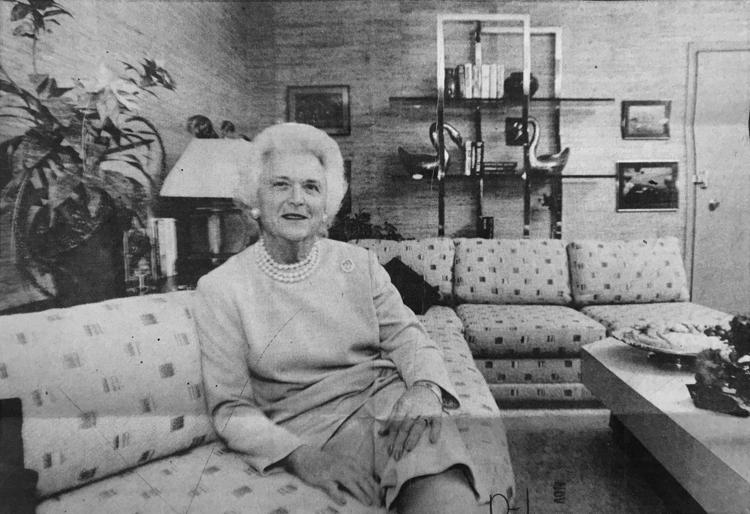 WATERLOO – As the nation mourns the loss of "America's Grandmother" Barbara Bush, memories of the first lady have come rushing back to Kathy McCoy.
The Waterloo native was part of President George H.W. Bush's advance team from 1982 when he served as vice president until he left office in 1993 as president.
Mrs. Bush, the matriarch of the Bush family, wife of one president and the mother of another, died Tuesday at her home in Houston. She was 92. She will be laid to rest Saturday at Bush 41's library in College Station, Texas.
"I'm so honored to have known both of them. My heart breaks for their entire family. That's an era that we're seeing zooming by all of us. One of her comments was about meeting George Bush when she was 16, and she could hardly breathe because she thought he was so beautiful. If we could all feel that way just once in our lives, it would be wonderful," McCoy said.
McCoy's job as part of the advance team was to arrange details of a presidential trip or appearance, including arrivals, departures, speeches and events ranging from black-tie dinners to parades and other festivities.
The Bushes loved children, so the advance team often came up with ways to have children in the front row at an event. "If there were five or 105 kids, both Mr. and Mrs. Bush would focus on the children and beamed such heartfelt smiles," McCoy recalled.
Barbara Bush was the mother of six children. Robin, their daughter, died as a child from leukemia, and the tragedy of her death was never forgotten. "Mrs. Bush was at a function when a woman asked her rather rudely why she didn't dye her hair because white hair made her look older than George, who was vice president at the time, I believe.
"Mrs. Bush looked the woman straight in the eyes and said, 'My white hair is the gift God gave me when my daughter died.' Her hair turned within a year of Robin's death," said McCoy.
McCoy also recalled when a child who had been ill came to an ambassador's residence to meet Mrs. Bush. "She came down the stairs and saw this young boy standing there, called him over, sat down on the steps and talked to him eye to eye as if no one else was there. It was very sweet to watch."
McCoy described the first lady as also having an eagle eye for her grandchildren, particularly George W. and Laura Bush's daughters, Jenna and Barbara Bush. "They were frequent visitors, and if we had to move them someplace she had a close eye out, making sure everything was OK. George H.W. was the softy. Barbara was the enforcer, and everyone wanted her approval."
The Bush family frequently campaigned in Iowa, where the first lady received a "boisterous welcome from 310 students" in 1990 at Dunkerton Elementary School. While there, she accepted a balloon bouquet and a bone for first dog Millie, the Courier reported. Later she met with Allison-Bristow Elementary School students, including Monty Shear. The Dumont sixth-grader had lost a leg when he fell off a riding mower at age 7. At the time, he described the first lady to a reporter as "neat. I felt nervous, but she shook my hand and we talked."
Carolyn Cole, former Courier features editor, interviewed Mrs. Bush in 1987. In the Hawkeye state in support of her husband's presidential bid, Mrs. Bush visited Price Lab School in Cedar Falls, attended a round-table discussion at Hawkeye Community College and was guest at a fund-raising reception at the Waterloo home of John and Terri Walker.
Cole recalled the interview took place in the Walkers' newly remodeled master bedroom suite. "It was lit by votive candles, so Rick Chase (now-retired Courier photographer) and I did the interview and photo session by candlelight," said Cole, who is now retired and living in Arizona.
Mrs. Bush told Cole she "loved the people part" of campaigning and "I rather like to drive across the country." The hardest part was "waking up in a strange bed. And I miss George, and I miss my friends."
She told Cole, "I think the people (here) are wonderful. When you get outside of Washington, you see a different America — the real world. We love Iowa; we have lots of close friends here."
A press aide stood just out of camera range, staring at Cole and keeping time, circling her finger in the air for Cole to wrap up the interview after 10 or 15 minutes.
"Barbara Bush was a regal presence, and I also thought she was quite intimidating. It was a softball interview — she was careful not to say anything controversial. She was elegant, educated, civilized and classy," Cole noted.
"I'm sad about her loss. We've lost another member of the greatest generation."
Waterloo Police Sgt. Robert Greenlee III laid to rest (VIDEO)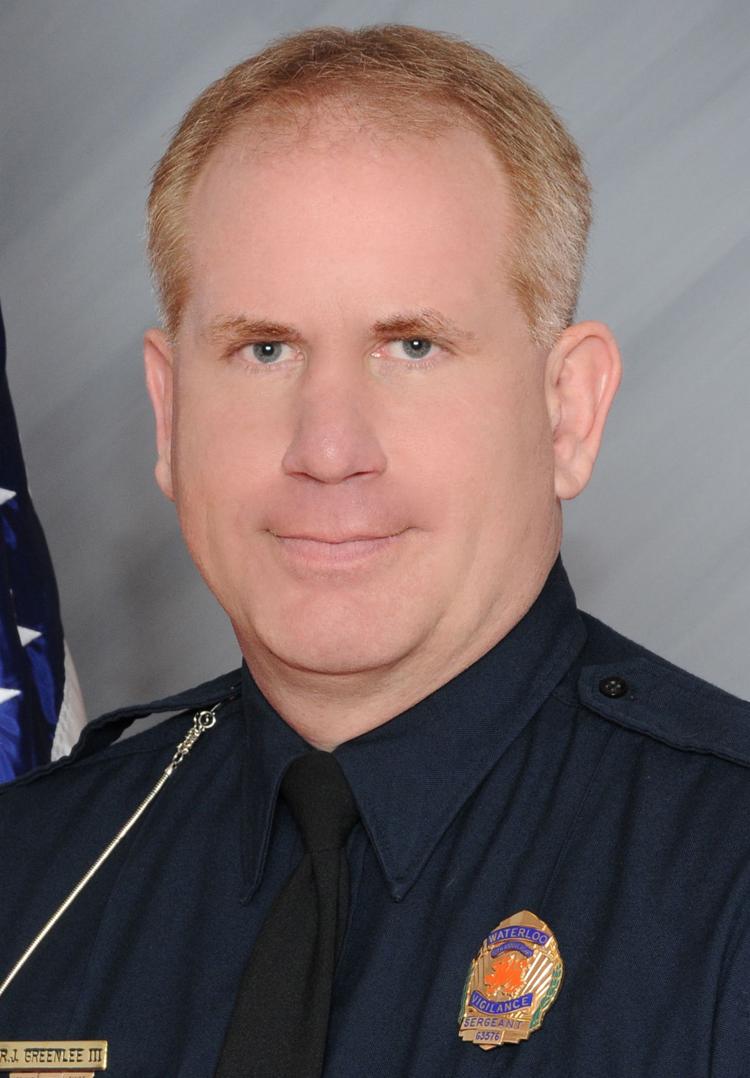 WATERLOO —- The Cedar Valley said farewell to one of its protectors Friday.
Residents parked along the funeral procession route in Waterloo and Cedar Falls to pay their respects to Sgt. Robert Greenlee III.
Greenlee, 45, was a veteran of the Waterloo Police Department, and agencies from across the state attended services at Prairie Lakes Church in Cedar Falls. Burial with full law enforcement honors was held at Waterloo Cemetery on Kimball Avenue.
Rose Ward cradled an American flag as she stood on the West Fourth Street bridge over U.S. Highway 20 in anticipation on the convoy.
"I just wanted to show support for the family and the police department," said Ward, who had seen Greenlee a few times but didn't really know him. "I respect what the police department does."
Soon others came to the bridge, and Waterloo firefighters parked an aerial truck on the span, a giant American flag flying from its extended ladder.
Closer to the cemetery, Nancy Wolf and her daughter, Katie, parked at Ridgeway and Kimball avenues.
"He had a great impact on the city," Nancy Wolf said. "From everybody I talked to, he was not only a good officer, but a good man."
"It's humbling. It's sad when you lose someone," Katie Wolf said. "I feel police nowadays don't get enough good recognition. It's sad they don't get enough praise for all that they do."
A few vehicles down, Byron Simar said he was impressed by the show of support.
"I thought it was real nice, I saw a couple of business marquee signs with his name along here. I thought it was very good they would do that," Simar said.
WATERLOO – Waterloo's police department is mourning the death of an officer.
Greenlee died last Sunday at his home of natural causes.
He started with the Waterloo Police Department in January 1994 and was promoted to the rank of sergeant in August 2005. He was assigned to second watch patrol.
WATERLOO — Sgt. Robert Jackson Greenlee III, 45, of Waterloo, died at home Sunday, April 15.
Memorials may be made at Veridian Credit Union to the Robert J. Greenlee III Memorial Fund.
Loree Rackstraw recalled as Vonnegut confidant, supporter of the arts, environmental causes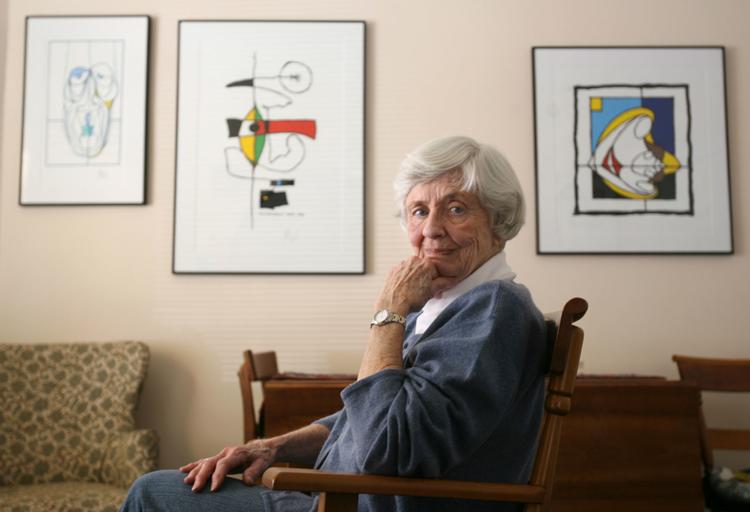 CEDAR FALLS – Loree Rackstraw was both a practitioner and patron of the arts.
A professor emeritus at the University of Northern Iowa in English, Rackstraw is perhaps best known for her 2009 book, "Love as always, Kurt — Vonnegut as I Knew Him," about her 42-year friendship with the "Slaughterhouse Five" author.
But more than that, she championed writing, reading, music, the arts — and lasting friendships — throughout her life.
Rackstraw, 86, died Wednesday at Mayflower Health Care Center in Grinnell.
The former English professor and American literary critic taught at UNI from 1966 to 1996. She also was a former fiction editor at the North American Review.
She left Cedar Falls in 2011 and returned to Grinnell where she grew up. She received her undergraduate degree in philosophy from Grinnell College in 1953, and her master's degree in English from the University of Iowa.
"I think she wanted a change of scenery," says longtime friend Scott Cawelti. Their friendship, which Cawelti describes as "a mutual admiration society," spanned more than four decades. "We were colleagues and became great friends. We bonded because we had almost everything in common. She was the older sister I never had."
He recalls Rackstraw as someone who helped musicians, artists, poets and writers through her encouragement and regular attendance at events. Her 50th birthday party was the occasion of musical group Winter Ridge Handy's first gig — Cawelti, Robert Waller, Martha Waterman and Marilyn Schultz. "We'd never performed before; we just rehearsed and talked about it. She galvanized us, and we played together for five more years," Cawelti notes.
Barbara Lounsberry, also Rackstraw's colleague at UNI, describes her as "wonderful and beloved. Loree was one of the first environmentalists at UNI. She brought Supreme Court Justice William O. Douglas to campus for an early national conference on the environment," Lounsberry recalls.
Rackstraw also helped shape UNI's humanities program, bringing Joseph Campbell, author of "Hero with a Thousand Faces," to address the campus and metro area.
"Her collection of Kurt Vonnegut paintings is priceless, and because of her close friendship with Kurt he came to campus regularly, delighting everyone. Loree also cared deeply about the metro area and sought ways always to enhance the beauty and health of the Cedar Valley," Lounsberry adds.
Rackstraw was a divorced mother with two kids, working part-time jobs and struggling toward a graduate degree when she met Vonnegut at the Iowa Writers' Workshop at the University of Iowa in 1965. He replaced her mentor and teacher, novelist Verlin Cassill, in leading the workshop. During the semester, a brief love affair ensued and ended, but their friendship grew and lasted until Vonnegut's death at 84 in 2007.
She mined their years of private correspondence and conversations, as well as his essays, speeches, reviews and page proofs, to share an intimate portrait of the man she admired, as well as his triumphs and frustrations as a writer and social activist.
She told Vonnegut about her work on the book, which took six years to complete. "I told Kurt what I was doing, and he was pleased. I told him about two years before he died," she said in a 2009 Courier interview. She completed the first draft just days before his death.
Her Cedar Falls home was filled with Vonnegut's doodles, self-portraits and graphic art, his gifts to her, often inscribed for "dear Loree." She planned to donate the letters and artwork to the University of Iowa.
Rackstraw also published several academic articles in books and journals, including "The Vonnegut Chronicles; Interviews and Essays" (1996) and "Kurt Vonnegut: Images and Representations" (2000).
For many years, she hosted a book discussion group, The Oxherders, which explored philosophy and religion, and was a member of the Cedar Falls Supper Club, a group that still meets monthly.
Community remembers faith, commitment of longtime Rabbi Sol Serber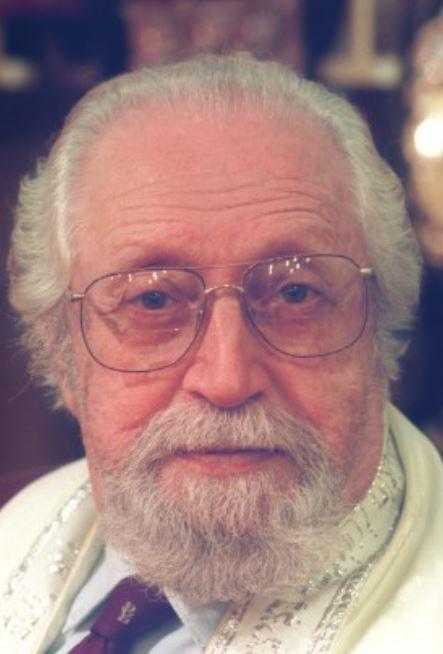 WATERLOO — In December 2001, Rabbi Sol Serber was asked his resolution for the coming year. It was just months after 9/11, and Serber resolved to focus on unity.
"My resolution is to find greater and more meaningful ways to inspire the community to understand that we are all family and that we all have to love our neighbors regardless of race, color, creed or sex," he said in a Courier interview. He vowed to inspire people to "remember that the stranger among us must be loved among us as though they were home born among us."
That's the legacy the longest-serving rabbi at Sons of Jacob Synagogue leaves behind, say those who knew him.
Serber, 94, died May 26 in Chicago. He came to Waterloo from Marshalltown, where he served as spiritual leader of Sons of Israel Synagogue for 12 years. He served as rabbi at Sons of Jacob for 28 years, retiring in 2006.
"When a presence like this leaves us it's very sad," said Karol Rae Hoth.
Hoth was a pastoral associate for 26 years at St. Edward Catholic Church. She worked closely with Serber at regular interfaith gatherings in the community.
"His presence was so welcomed by everybody," she said. "It's a presence we needed in the community, and he will be sorely missed. He was very conscious of the larger community of which we are all members. His beliefs were very inclusive. That, I think, was significant."
Friends outside the synagogue described Serber as an energetic teacher who demonstrated passion for educating non-Jews about Judaism and who loved building friendships and partnerships regardless of religious affiliation.
Serber was an active participant in the annual ecumenical Thanksgiving-eve service put on by houses of worship on Kimball Avenue and volunteered on various community boards and projects. Two organizations he gave his time to were Operation Threshold and Cedar Valley Hospice. He also provided counseling and instruction for families and individuals in and outside the synagogue.
For years, Serber scheduled Rap with the Rabbi gatherings, question-and-answer sessions to discuss Judaism and faith. Those who entered a discussion with Serber or heard him speak said the rabbi didn't shy away from challenging ideas, beliefs and people. He liked to make others think.
Retired University of Northern Iowa professor Michael Fanelli recalled when Serber met with students at now-defunct Northern University High School in Cedar Falls. The students were cast members of a production of the musical "Fiddler on the Roof."
"He came and spent the whole evening with the cast, explaining the symbolism and the characters in the play and how to portray them," Fanelli said. "It was really a moving and enlightening experience for the kids and the faculty."
The impact of Serber on the community "was huge in so many ways," said Judith Finkelstein, former president of Sons of Jacob. "He was such an advocate for civil rights and inclusion and working with all people, trying to bring people together for peace. He was a wonderful emissary for goodness and trying to make the world a better place."
Funeral services will take place in Minneapolis. Call Shalom Memorial Funeral home, (847) 255-3520, for information and condolences. Memorials in Serber's honor may be made to the Michael J. Fox Foundation for Parkinson's Research or your favorite charity.
Rev. Michael Coleman of Antioch Baptist dies at 59; remembered as teacher-preacher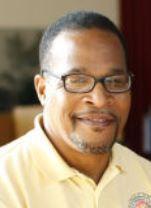 WATERLOO — When the Rev. Michael Coleman first applied for the position of pastor at Antioch Baptist Church in Waterloo in 1993, the Rev. Gary S. Cook and others in charge of hiring him were impressed — even though Coleman, by Antioch standards, was quite young.
"He just seemed so intent on doing what we were getting him to do," Cook said. "He wrote up a thing on what he would do as pastor and what he expected of the congregation, and it was very detailed — practically a timeline."
Cook documented Coleman's sermons for the next two years, just to make sure. By this April, when Antioch celebrated Coleman's 25th year with them, Cook said the timeline was right on track.
"He was just so knowledgeable, for a young person," Cook said. "As we got to know him, we realized that he was a man God had sent for a purpose."
Coleman, who spent 25 years behind Antioch's pulpit encouraging his followers to take notes and study the Bible for themselves, died Wednesday of complications from colon cancer. He was 59.
Marcella Andrews, the church secretary, remembers being surprised at Coleman's style when she began attending services 15 years ago.
"When I came to Antioch, I was just used to listening," she said. "But he always expressed about taking notes — get the points. And so if you ever came to Antioch and hear him preach, the first thing you see is people getting out their notepads."
It wasn't that Coleman wanted followers to hang on his every word, either — Andrews said he wanted the opposite.
"As a teacher, he would always say, 'Look it up for yourself in the Bible; don't just go by what I say,'" she said. "He wanted you to know, too — he didn't just want you to take."
That was new for Antioch's congregation, said Bernice Richard, the parliamentarian of the church who remembers Coleman's first sermons.
"He came in teaching mode, which was fairly new for us — not just being a minister bringing the morning sermon every Sunday," Richard said.
Coleman started a men's and women's ministry, audio ministry and computer ministry. He also began foreign mission work, traveled to Kenya and started a monthly support donation to two orphanages there, Richard said.
"That was one of the things that was really strong in his heart, was for African-Americans to travel to Africa and do mission work," Andrews said.
His last mission was a few years ago, when he was first diagnosed with colon cancer. Richard said he was open about his cancer diagnosis with the church.
"The beauty of this is he prepared the congregation," she said. "He brought us along from the time he was diagnosed and when he was going through chemotherapy. He let us know; he wanted us to be prepared."
Coleman's last sermon was June 3, a message about standing on the word of God and his promises, Andrews said. Cook said he wasn't planning to give it — he was with family in North Carolina at the time — but Cook convinced him to return.
It was just like him to be there when his congregation needed him, Cook said.
"Even in the final stages of his dying, he showed up for a wedding and it wasn't expected because he was ill and frail, but there he was — he wanted to be a part of it," Cook said.
Andrews said she'll remember Coleman's love of all kinds of food and his comical side.
"He had a love of life," she said.
Richard said she'll remember Coleman's leadership — he served on the Eastside Ministerial Alliance in Waterloo as well as a moderator for the National Baptist Iowa State Eastern District.
"He was a really good example of what a pastor should be," she said.
Funeral services will be at 11 a.m. Saturday at Antioch, with visitation from 5 to 8 p.m. Friday at the church.
Marv Walston: A pillar of the Waverly community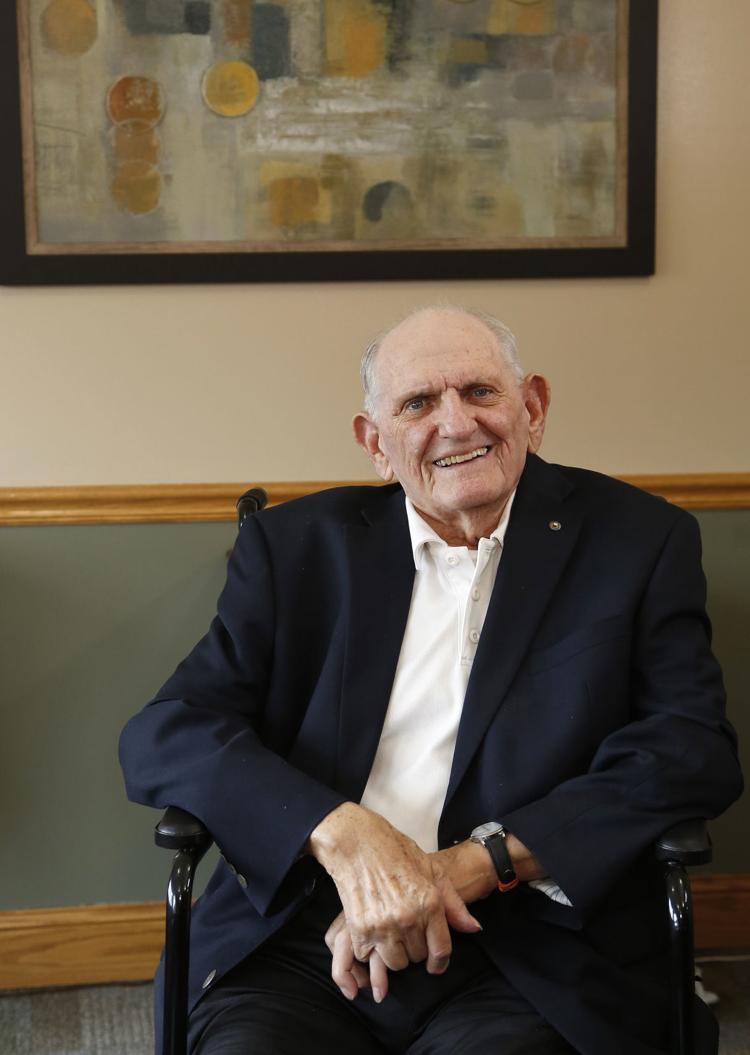 Editor's note: Marv Walston passed away May 7, three weeks after his April 16 interview with the Courier.
First in a series of stories on this year's 8 over 80 recipients.
WAVERLY — At 88, Marvin Walston has a twinkle in his eyes and the same keen, dry wit that served him well as a successful and highly respected businessman and beloved Waverly booster in the 43 years since he moved to the community.
Seated in a wheelchair at a broad table in a meeting room at Bartels Retirement Community, Walston is in hospice care, but has lost none of the good cheer and sense of appreciation that has been paramount in his life.
The octogenarian manages to sum up his journey from childhood to adulthood with the deftness of a story teller. "I was second from the bottom" of nine brothers and sisters," he says. Their parents farmed during the hardscrabble Great Depression of the 1920s and '30s. "We grew up poor … we moved 13 times from one farm to another … we grew a garden and hunted for food to put on the table … went to country one-room schools … one of five boys on the basketball team — there were only five boys in school … had a lot of fun growing up … we survived."
Walston was the only one of his siblings to attend college, initially at Northwest Missouri State University in Maryville. He started out studying agriculture — "but I'd done that all my life on the farm, so I opted out and took English. Then we got to dangling participles, and I decided to pass on that and become a coach. I loved basketball, sports of all kinds, but turns out there's more to physical education than coaching. So I looked around at what would get me out into the world and chose economics."
He also met his wife, Mary, in Maryville, and they had two sons, Michael of Kewaunee, Wis., and Dave of Waverly. Mary died in 2011.
Walston got drafted and "took a 15-month field trip to Korea with the U.S. Army." He served with the 49th field infantry firing howitzers about 100 yards from the main battle lines. "We got overrun two or three times, but I escaped unscathed and came out of the Army in 1953, looking for a job."
Eventually he wound up at Drake University in Des Moines and went to work for Aetna Life and Casualty Co. He worked as an insurance adjuster for 18 years in Cedar Rapids before eyeing the possibility of becoming an independent insurance agent. In 1975, he joined the Leslie Young Insurance Agency in Waverly, which later became Young-Walston, then Walston-Dandy and later Walston-Davis-Byl. When he retired, the firm became First Insurance Services from 2000-2010. Eventually the agency evolved into The Accel Group, one of the largest Iowa-based insurance agencies.
Walston chose Waverly because "I liked the city. Simple as that — the big, wide streets, how clean and comfortable the community seemed, the economic diversity and Wartburg College, and I liked the people."
Over the years, he has supported numerous community endeavors, including raising funds for a new Waverly Public Library and other city and college projects. "I said 'yes' to just about anything I thought was uplifting for Waverly and the college. I enjoyed going out and meeting people, and I would do as much as I could do. When people needed help, I wanted to be there," he said.
The retired businessman has received countless accolades through the years, including the Community Service Award in 1994 and the Lifetime Achievement Award in 2002 from the Waverly Chamber of Commerce. He served in numerous leadership roles for Rotary International and served on Self Help International, Bremwood and Wartburg Symphony boards of directors.
Veterinarian Dr. V. Richard Moeller said people who want to get things done in Waverly "want Marv on their team. He consistently promotes and provides financial support for projects he considers good for the community, whether or not they cater to his specific interests."
Walston's work and approach to life "has made a big difference for all those who have had the opportunity to spend time with him," wrote Jayne Hall in her nominating letter. The business insurance specialist at The Accel Group said "his big heart, optimistic attitude and willingness to give the shirt off his back to anyone in need makes Marv Walston one of the best role models and mentors anyone could ask for."
Kathy Folkerts described Marv as "always a cheerleader in our community and the entire Cedar Valley. He is always positive, has a smile for everyone and an enthusiasm for life and helping others. … He has been generous to many non-profits including a significant gift to Wartburg College. Marv is known to be generous with his time, talent and treasures."
The businessman became one of Wartburg College's biggest supporters, serving as longtime president of the Wartburg Athletic Booster Club. Walston, who received the Wartburg Medal of Honor in 2008, and his wife also were longtime contributors to the college. He was instrumental in getting the college's new football stadium built, encouraging his nephew, Gary Hoover, to join him. Hoover now serves on the Wartburg Board, and Walston-Hoover Stadium was named in their honor.
An avid hunter, Walston used to organize hunting expeditions in Iowa, Nebraska and other states, and annually hosts the Walston Game Feeds in Waverly.
"I've best come to know Marv through his annual wild game feed, where hunters, spouses and friends are invited to participate in sharing a dish or an appetizer and trying various entrees. It's an event that brings people together for nights of enjoyment and friendship," explained Sharon Cashman, pharmacy manager at Waverly Health Center.
Waverly business owner Anne Seggerman said she feels "cheated that I really didn't get to know him until the past few years. … His positive attitude and sense of humor is refreshing and inspiring."
Walston is proud of his life's accomplishments, and he gives credit to many people in his life, particularly his late wife for her support and his parents for his upbringing.
"I'm proud we were able to step into a community that welcomed us and where we could make things happen. I feel good about that," he said. "I tell other people, especially young people, not to be afraid to stick a toe in the water and try to help. It will help shape who you become."
UPDATE: John Deery Sr. being remembered for giving spirit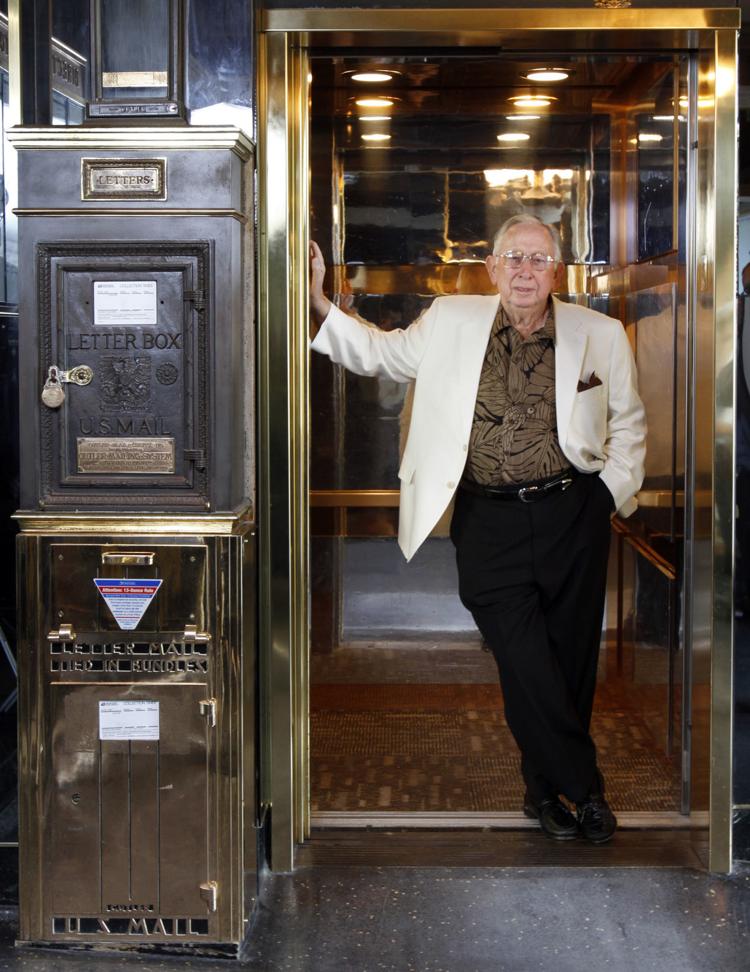 CEDAR FALLS — The Cedar Valley has lost a philanthropist and business owner whose life has touched not just a city but a state as well.
John Deery Sr., 88, of Cedar Falls, who founded Deery car dealerships, has died.
"With very heavy hearts we say goodbye to our leader, and the man that started everything. John Deery Sr. you are a legend and will be deeply missed by everyone in our community. Heaven gained an unbelievable man! RIP 'guy'," read the Facebook post on Wednesday evening.
CEDAR FALLS — John G. Deery Sr., 88, of Cedar Falls, died Wednesday, July 18, at the Cedar V…
Examples of Deery's philanthropy can be seen throughout the Cedar Valley, said Chris Sparks, director of Exceptional Persons Inc.
"They've done an awful lot of good, and I'm quite sure far more than we are aware in the Cedar Valley area and beyond," Sparks said. "The family has helped us quite a bit over the years."
Deery worked with Sparks and Exceptional Persons Inc. to establish the Deery Center around 2004.
"Working with one of our foundation board members he agreed to sell us the building on a bargain sale," Sparks said. "There was simply no other way that we ever would have been able to acquire space like that."
The building is immeasurably helpful to people with disabilities in the community, Sparks said.
Deery opened his first used-car lot in Rockford, Ill., with the help of a $1,000 loan from his sister, he told The Courier in 2010. He said he paid that loan back in short order. Then he opened another lot in Rockford, and another and still another in Freeport, Ill. He also started a scrap yard in Sterling, Ill. Later, he opened a dealership in Wisconsin.
In the late 1960s, he bought a Buick dealership in Cedar Falls, and he never looked back.
"He was mastermind and great mentor to for me for the last 40 years or so," said Jim Mudd Sr. of Mudd Advertising in Cedar Falls. "He's a wonder guy. He gave a lot of himself to a lot people."
Deery was always looking to see how he could help someone, Mudd said.
"John will always be remembered as a great businessman and a wonderful friend to those that knew him," Mudd said. "He had a gut feeling for how things should work."
Mudd said Deery helped him get started in the Cedar Valley.
"He was responsible for me getting launched in the agency business," Mudd said. "I have nothing but good things to say about John Deery Sr. and I'm going to miss him terribly."
The community has benefited from Deery's presence, according to those who nominated him for The Courier's inaugural Eight Over 80 Awards in 2010.
CEDAR FALLS --- People who know John Deery Sr. agree that the 80-year-old iconic local car d…
"He's someone who brought quite a bit, not only to Cedar Falls, but the Cedar Valley and the state of Iowa," said Cedar Falls Mayor Jim Brown. "We definitely wish the Deery family well."
Brown described Deery as gracious.
"The businesses that John has founded have employed hundreds of people over the years and still keep over 200 people employed," Barney Niner told The Courier. Niner was then general manager at Dan Deery Motors in Cedar Falls, which John Deery opened in 1979 with his son, Dan.
The businesses to which he referred include John Deery Motors, Dan Deery Motors and Deery Brothers Collision Center.
He later became a real estate developer.
"The Briar(wood) Hills housing development has attracted many new families to Cedar Falls," Niner said. "The land for the new Target store in Cedar Falls and several strip mall developments originated with John."
His philanthropy has touched numerous nonprofit and community-oriented organizations and agencies, as well, such as the Deery Center of EPI, the University of Northern Iowa, Black Hawk County Sheriff's Office, the Cedar Falls and Waterloo police departments, St. Patrick's Catholic Church and School and El Kahir Shrine are among the beneficiaries.
"The Deery family has been tremendously supportive of the initiatives and goals of the athletics department for a number of years," said a statement from the University of Northern Iowa on Deery. "John Deery Sr. clearly instilled into his family an appreciation of philanthropy, and we are very appreciative of their tremendous generosity. Our thoughts and prayers are with his family during this difficult time."
"When you see the name on the business, that tells you one thing, but when you see it throughout the community in organizations that are helping others, it lets you know that people are interested in other human beings and the quality of life in their community," Sparks said. "The Deery family remains helpful, but we will hold a special memory of John Deery Sr. in our organization. He will not be forgotten."
UPDATE: Longtime Waterloo councilman Harold Getty dies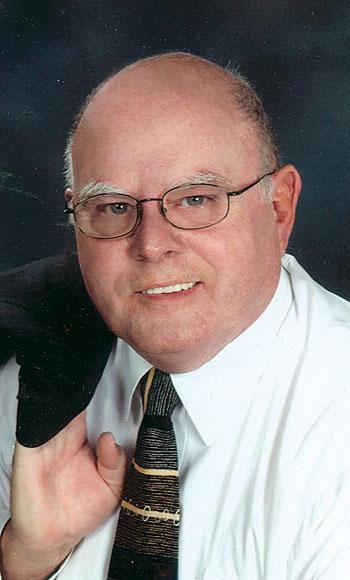 WATERLOO — Former Waterloo City Councilman Harold Getty's record of public service led colleagues to name their meeting room and a public lake in his honor.
Getty, a retired John Deere worker who spent what many believe to be a record 30 years as a councilman, died Monday in an ambulance en route to UnityPoint Health-Allen Hospital, his family said. He was 78.
First elected to the council in 1973, Getty served 10 years as a member of Mayor Leo Rooff's council and another two years with Mayor Del Bowers. He returned as councilman from 1994 through 2003 under Mayor John Rooff.
"I think about Harold as a family man first of all, a committed community man and as a friend," John Rooff said. "That's the way he presented himself to everyone."
Rooff said he reached out to Getty when pulling together a slate of council candidates for his mayoral bid.
"I needed experience," Rooff said. "Our council was pretty inexperienced at the time, but they listened to Harold and that, I think, is what made us successful."
While Getty was elected as an at-large councilman by the entire city, he often considered himself the east side at-large representative.
"The east side was very special to him," Rooff said. "When we realized early on there were unfair distributions on the east side for street improvements, Harold led the charge to make sure we got the same amount for every ward."
He also spearheaded efforts to reopen a fire station, hire more police officers and improve the airport in the 1990s.
Getty lost his only city election in 2003. But he returned to serve eight years as a Ward 3 councilman from 2006 through 2013 with mayors Tim Hurley and Buck Clark.
In January 2014, the City Hall meeting room was named the Harold E. Getty Council Chambers. Council members voted previously to name the lake in the Riverview Recreation Area after Getty, who worked hard to turn the former Mitchell Avenue sand pits into a nice place for public outdoor activity.
Businessman Bob Fahr was a lifelong friend and part of a morning coffee group with Getty for more than 20 years.
"As with any group like this we would discuss the current topics of the day," Fahr said. "Harold's insights to the issues were always clear and straight to the point. You always knew where Harold stood on an issue.
"For years I always called him 'mayor,' and one day he asked why and I told him, 'You have always been the mayor of the east side,'" he said. "He chuckled, and I think deep down he appreciated the recognition of what he tried to do for that part of Waterloo."
Fahr said he also remembers Getty as deeply committed to his family and to helping others around him.
"When my dad died, Harold was one of the first people that reached out to me," Fahr said. "He was the person that got me involved in community activities. His insight and direction have been a critical part of our growth."
During his later years on the council, Getty kept a stash of candy in a drawer at the council table and generously shared with those around him. When Getty left office in 2013, Councilman Carolyn Cole recounted getting a piece of candy while participating in a candidate forum.
"He said, 'If you win this will be your dinner on Monday night,'" Cole recalled at the time. "He has just been an absolute gentleman and a gem to serve with."
Getty's public service didn't stop at the doors of City Hall. The lifelong Waterloo resident who graduated from East High School and served in the U.S. Air Force also gave his time to numerous volunteer organizations and fundraising efforts.
"I just enjoy helping people and doing things for the people in this city," Getty said when accepting the 2004 Leonard J. Katoski Volunteer Service Award. "But without my better half, Carol, my wife … I'd never have got it done."
Funeral services will be at 10:30 a.m. Friday at St. Paul's United Methodist Church with burial in Garden of Memories Cemetery. Visitation is from 4 to 7 p.m. Thursday at Hagarty-Waychoff-Grarup Funeral Service on West Ridgeway Ave. and for an hour before services at the church.
Longtime metro area architect leaves behind legacy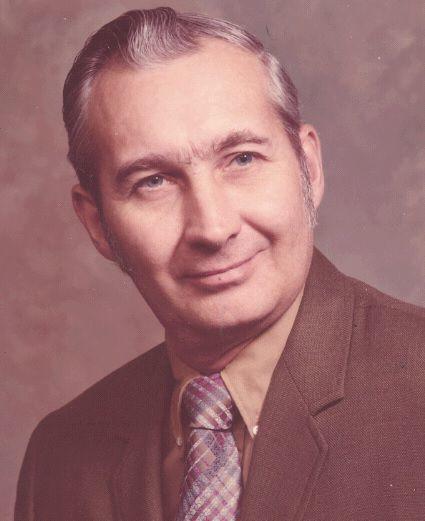 CEDAR FALLS — Joyce Warm says her husband, Ivan, sometimes thought he may have made the wrong career choice. "He always said he should have stuck to music. … He loved music and had his own dance band in college. He could pick up and play anything — piano, accordion and organ, and he played drums in his band."
His stage name? "Luke Warm," Joyce says, with a laugh.
Fortunately for the Cedar Valley, Ivan Warm became an architect. During his career, he was an architect, civil engineer and partner in the architectural firm Stenson, Warm, Grimes and Port. He is known for designing buildings on the Hawkeye Community College campus, and his legacy includes the Black Hawk County Courthouse and Waterloo Greyhound Park, among numerous other projects.
Warm, 89, died Wednesday at Western Home Communities' Nations Cottage.
The 1947 East High School graduate earned his degree in architecture and civil engineering in 1952 from Iowa State University in Ames. He received the James P. Kopke award for outstanding scholarship in engineering, prominence in musical activities and leadership in college life.
Warm and Joyce Viktora were married on Jan. 10, 1954, in Kirksville, Mo. "I love him so much, and I miss him so. We were married for 64 years. We eloped, and people said it wouldn't last six months," Joyce says. "I was 19, and he was 24."
The couple had three children, Gary of San Antonio, Texas, Cindy Eichengreen of Deep River, Connecticut, and Bruce, who died in 2016. There are five grandchildren and two great-grandchildren.
Warm purchased two farms and drew plats to create the Buck Ridge Development near Janesville, where he also designed and built his family's home. A story about the unusual, contemporary structure appeared in a December 1977 issue of The Courier.
A Korean War veteran who served as a first lieutenant in the U.S. Air Force, Warm remained an avid pilot. He built an airstrip at Buck Ridge where he piloted his Cessna airplane.
Joyce recalls Ivan inviting her out to help him survey the property designated for Hawkeye Tech. "I remember wondering how anything could be put out in this cornfield. But it happened, and look at it now. He also loved doing churches and schools," including a Lutheran church in Belle Plaine and Waterloo's Central Middle School.
The architect was involved in civic organizations, serving as president of the Cedar Falls Chamber of Commerce, the Iowa Engineering Society and president of the Waterloo Rotary Club. An avid outdoorsman, he also participated in establishing the Rotary Reserve in rural Cedar Falls.
"He was always busy, but he made a point of being home at night to spend time with us as a family," says his son Gary. "He was a good father. He taught me about family values and what it takes to be a good dad, and I've carried that onto my own family."
Ivan and Joyce Warm retired to Florida in 1987, returning to the Cedar Valley in 2016.
UPDATE: Authorities confirm Jake Wilson's death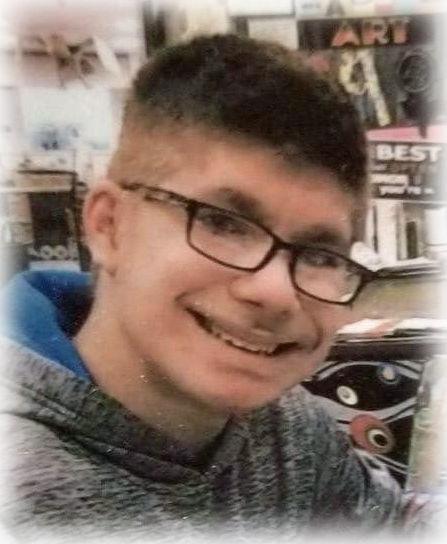 LA PORTE CITY — Remains found in Wolf Creek earlier this month are those of missing teen Jake Wilson, authorities confirmed Wednesday.
But what still isn't known is how Jake died.
Police Chief Chris Brecher disclosed the results of forensic tests by the Iowa Division of Criminal Investigation State Laboratory at an afternoon press conference.
"There is further analysis that is currently in progress, and we hope that these will provide more definitive answers to the questions we all seek," Brecher said.
Sheriff Tony Thompson said those answers may never be known.
"That's a frustration that we are going to have to live with every time we look the family in the eye," Thompson said.
Wilson, a 16-year-old autistic high school student, disappeared on the night of April 7 after he said he wanted to walk down to Wolf Creek, a few short blocks from his home, and would be right back.
When he didn't return, police, deputies and firefighters searched the area. The following day, hundreds of volunteers joined the effort, which continued for weeks.
Recreational kayakers found human remains in the creek Aug. 14 after fluctuations in the water level, and authorities spent days scouring the area for additional evidence.
Brecher wasn't sure why the remains hadn't been found earlier, considering searchers had passed through the area up to 30 times before.
"The entire time we've been in this creek, the conditions have always changed inside this creek. Where you see a sandbar at one point, at another point it's no longer there. Everything shifts in the bottom of this creek," Brecher said.
Thompson said it wasn't clear where Jake entered the water, but he said the first items were found about 1,100 feet downstream from the railroad bridge on the outskirts of the north end of town.
Crews plan to return to the area to search for more evidence and more remains, although it wasn't clear when. Thompson declined to disclose the nature of the remains but said a "significant" amount of remains have been recovered.
"Just because we've answered 'where is Jake' doesn't stop us. We want to repatriate far more than what we have already been able to locate. We want to draw finality all through this investigation," Thompson said.
"We hope at this point the community can start to heal," Thompson said.
Jake's father, Michael Wilson, and grandfather, Bruce Wilson, attended Wednesday's press conference.
"This is some closure. I know it was to bring Jake home, and in our eyes, in my eyes, he is home," Bruce Wilson said.
"We are at peace, and it's always going to be rough for a long time. Forever maybe," Bruce Wilson said. "I have the answers I need. I know where Jake's at. … We know Jake is at peace, and he's at rest, and he's in the right hands."
According to his obituary, a service of remembrance for Jake will be at 2 p.m. Oct. 7 in the Union High School Gymnasium. The family is asking that in lieu of flowers, memorials be directed to the family at Cedar Valley Bank and Trust in La Porte City. Inurnment will be at a later date at West View Cemetery.
The father's side of the family last week announced plans for a memorial service 11 a.m. this Saturday at Candeo Church, 1405 Greenhill Road in Cedar Falls.
100718jr-jake-service-2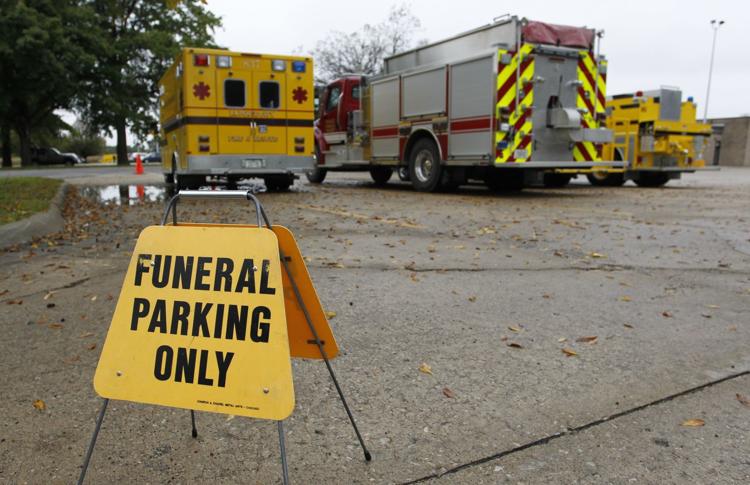 100718jr-jake-service-1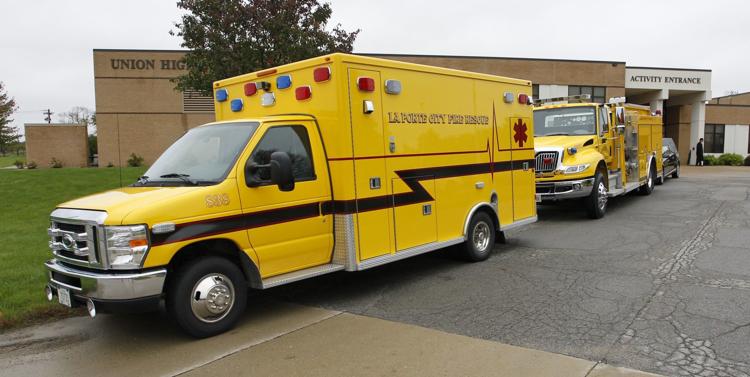 Jake Wilson memorial Sept. 1, 2018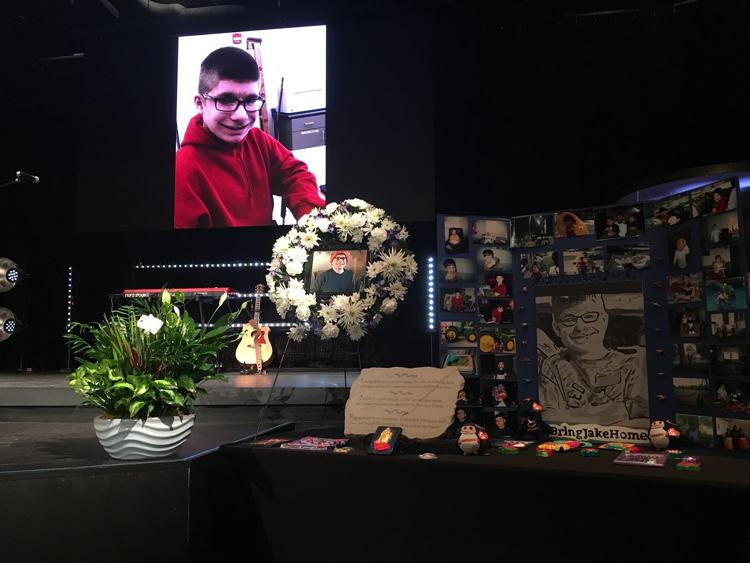 082918jr-jake-6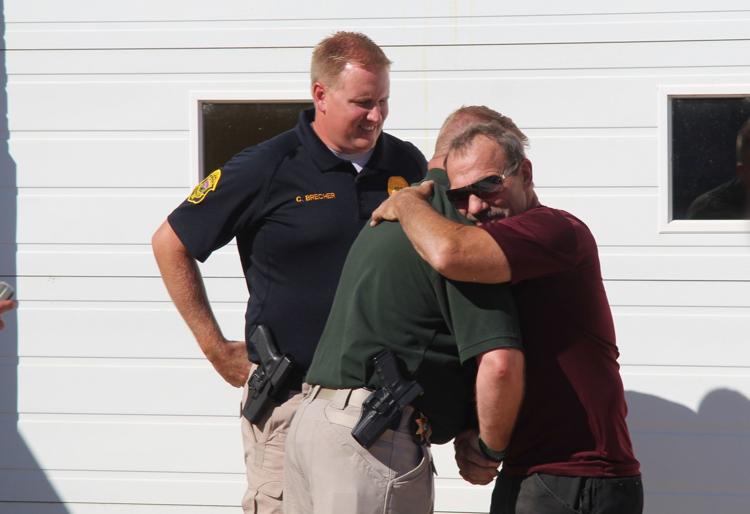 082918jr-jake-4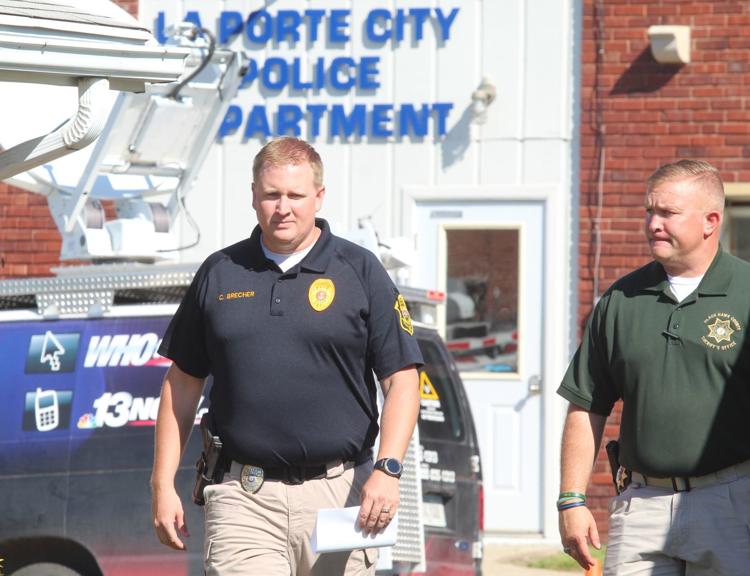 082918jr-jake-3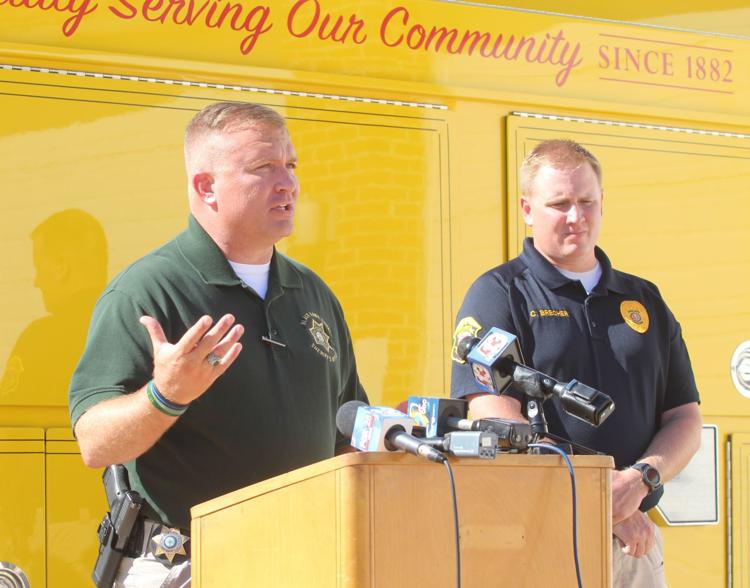 082918jr-jake-2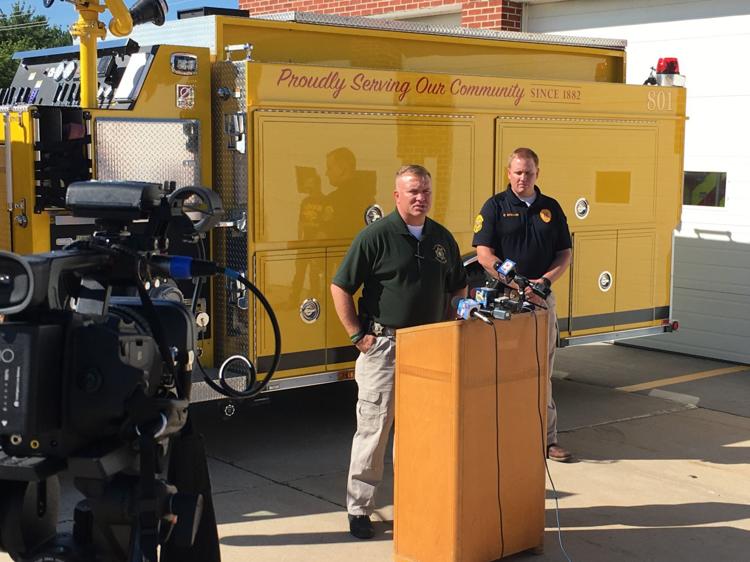 082918jr-jake-1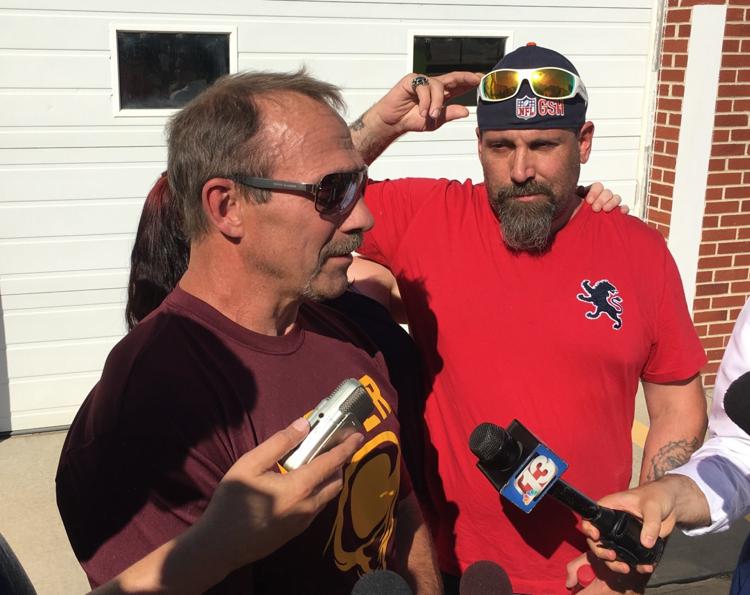 082418jr-jake-followup-3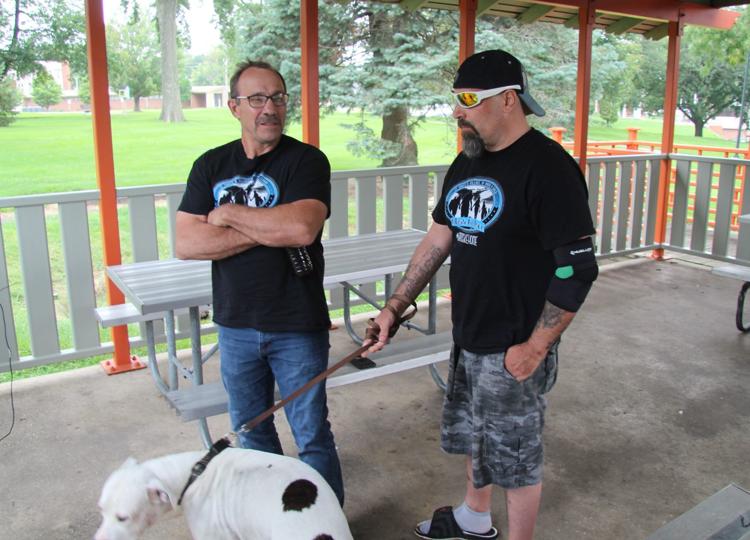 082418jr-jake-followup-2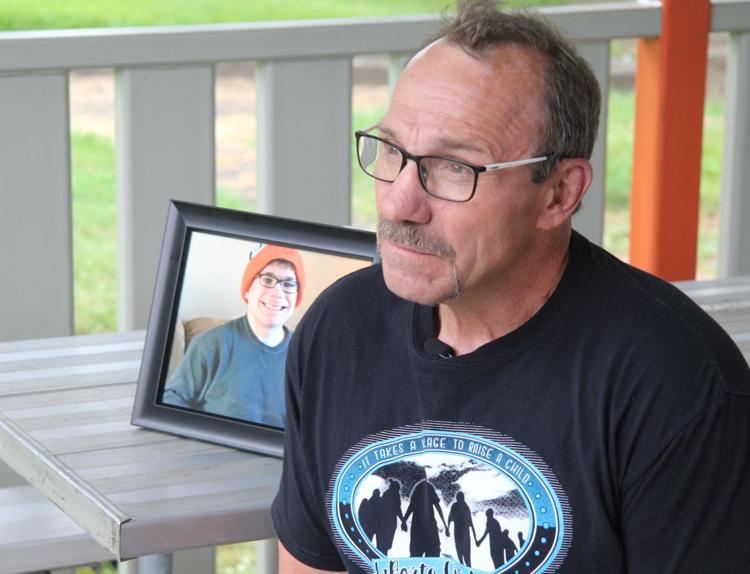 082418jr-jake-followup-1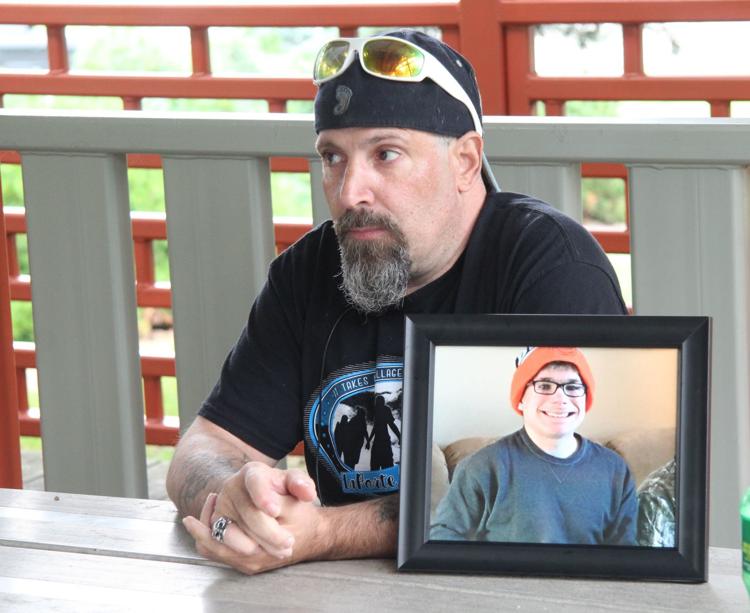 082318jr-vigil-4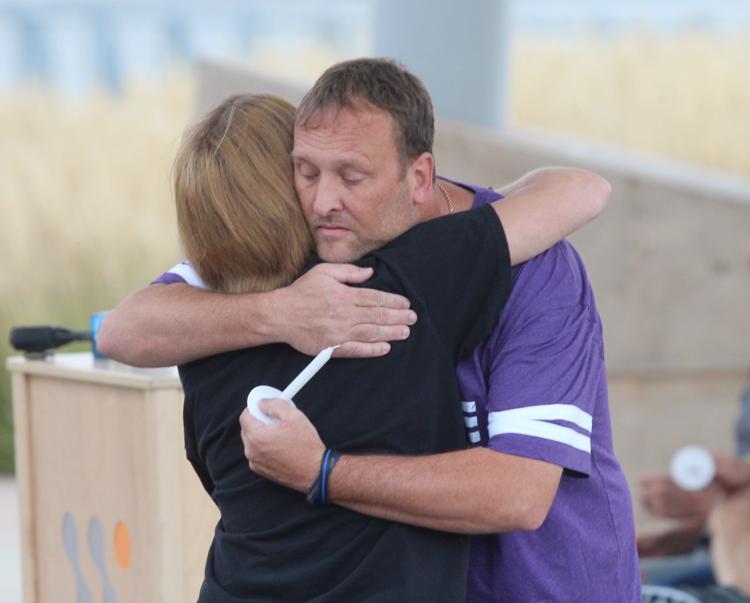 081718jr-jake-reaction-2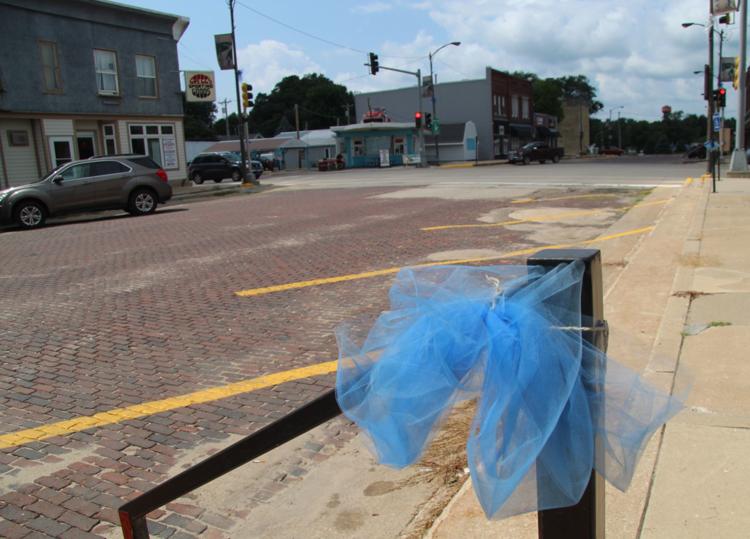 081718jr-jake-reaction-1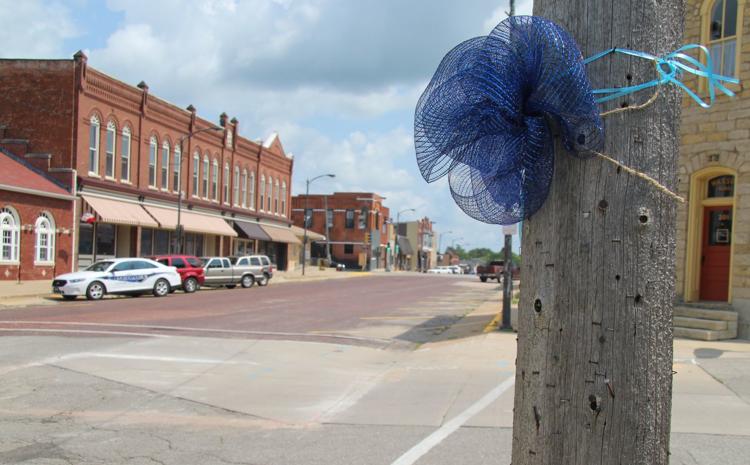 081618jr-jake-conference-8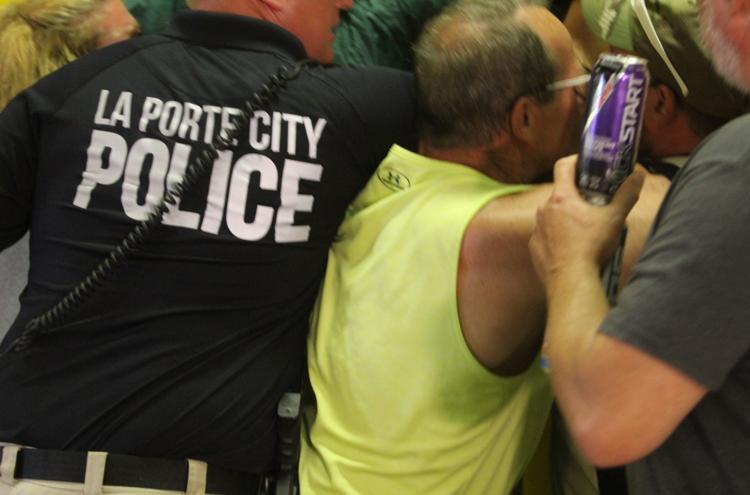 081618jr-jake-conference-6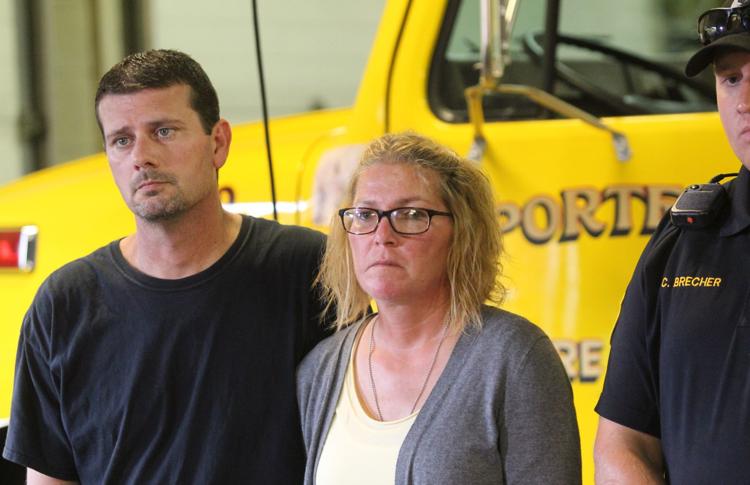 081618jr-jake-conference-5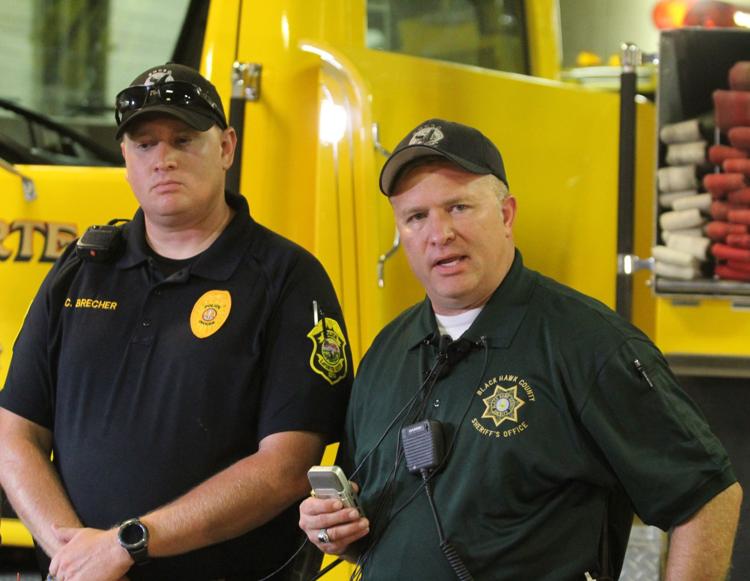 081618jr-jake-conference-4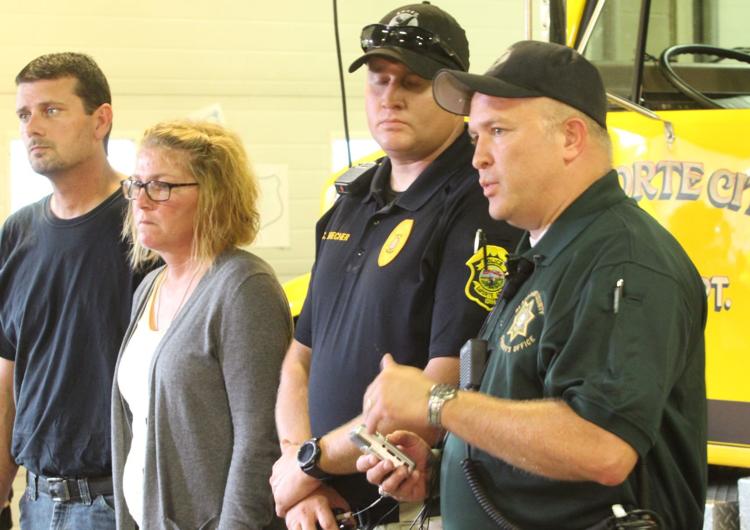 081618jr-jake-conference-3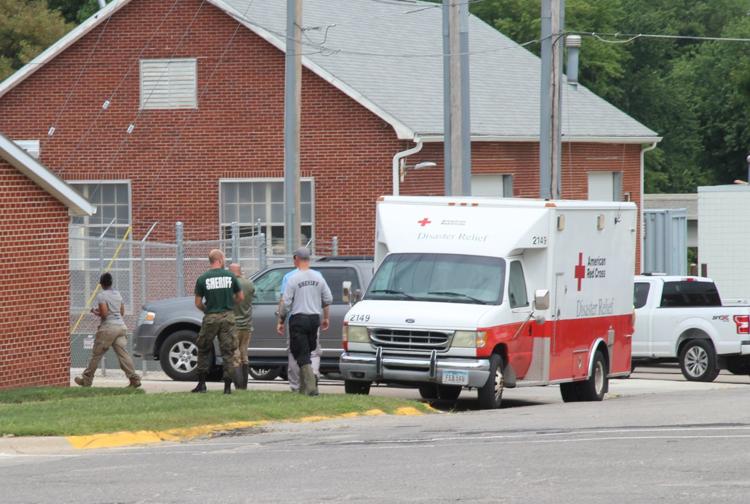 081618jr-jake-conference-2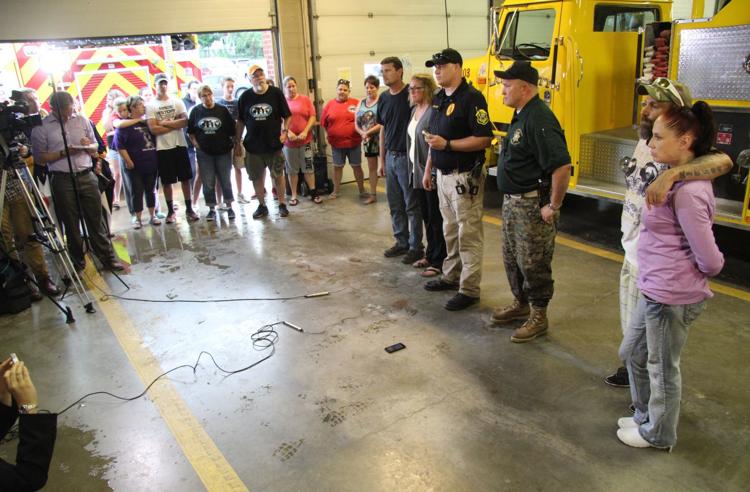 081618jr-jake-conference-1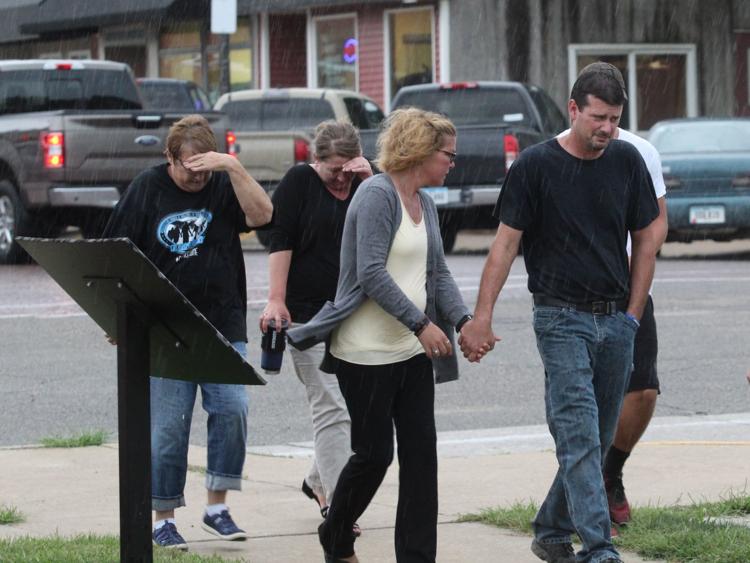 080118jr-vigil-7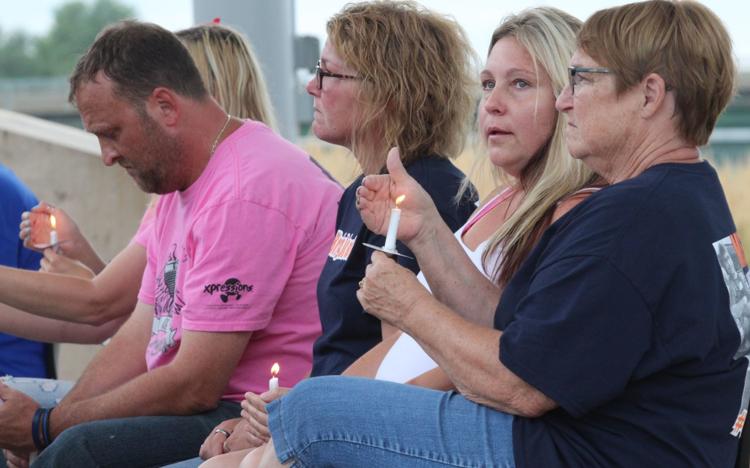 053018jr-megan-neiswonger-2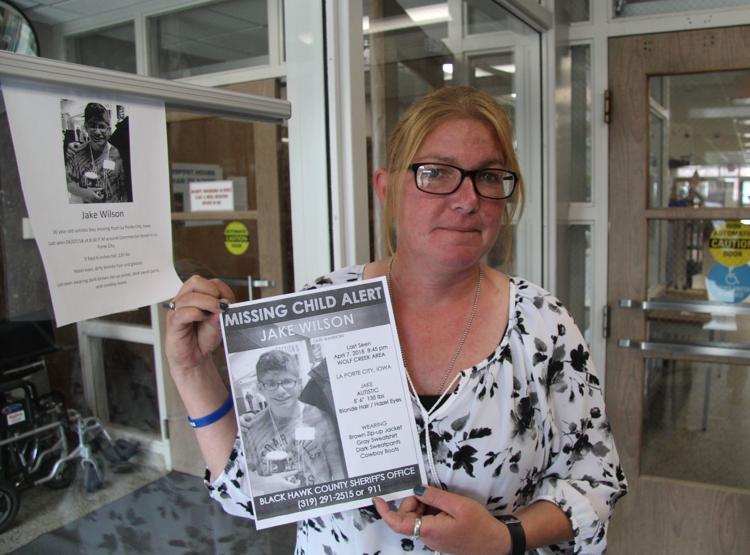 Megan Neiswonger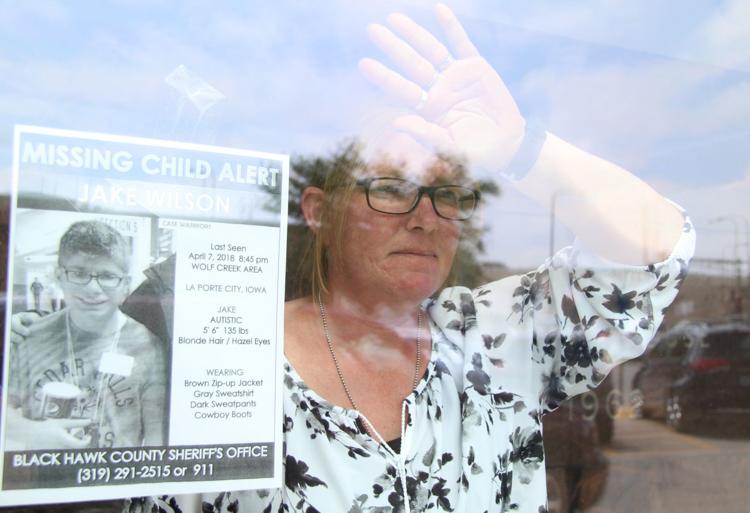 051718ho-jake-copter-3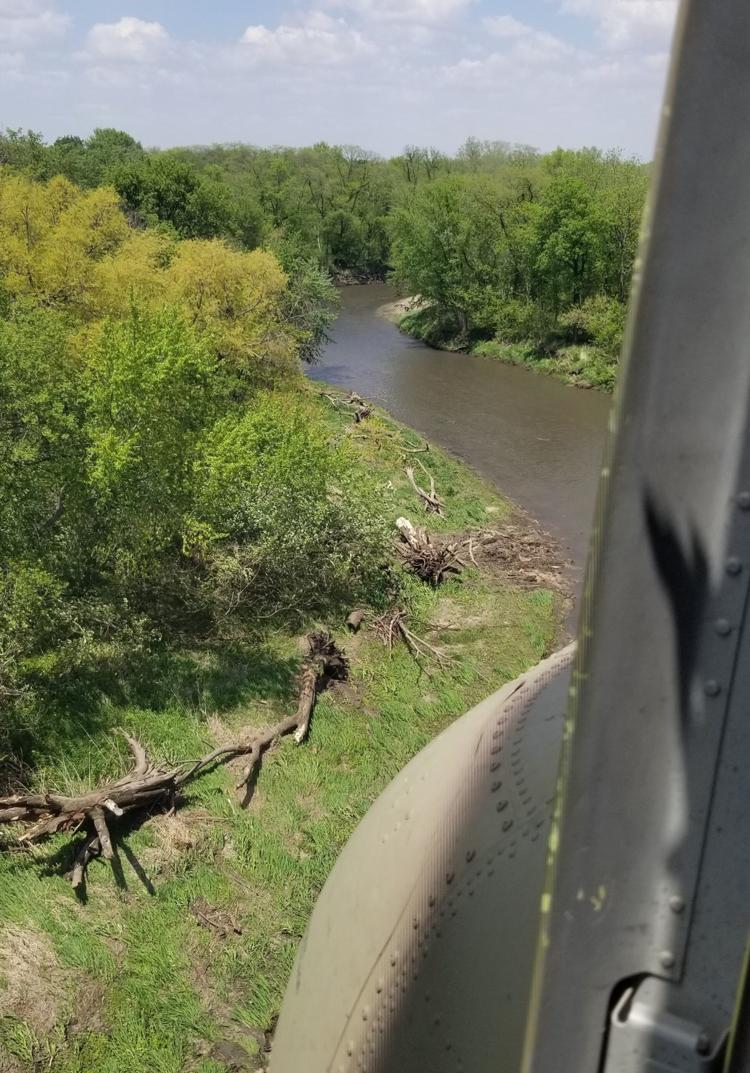 051718ho-jake-copter-2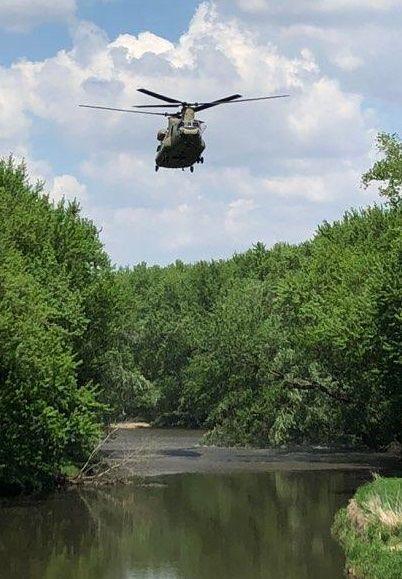 051718ho-jake-copter-1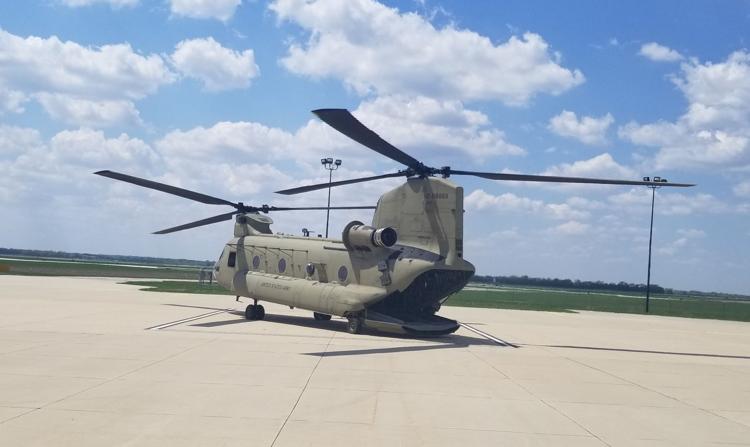 CS-47 helicopter, Iowa National Guard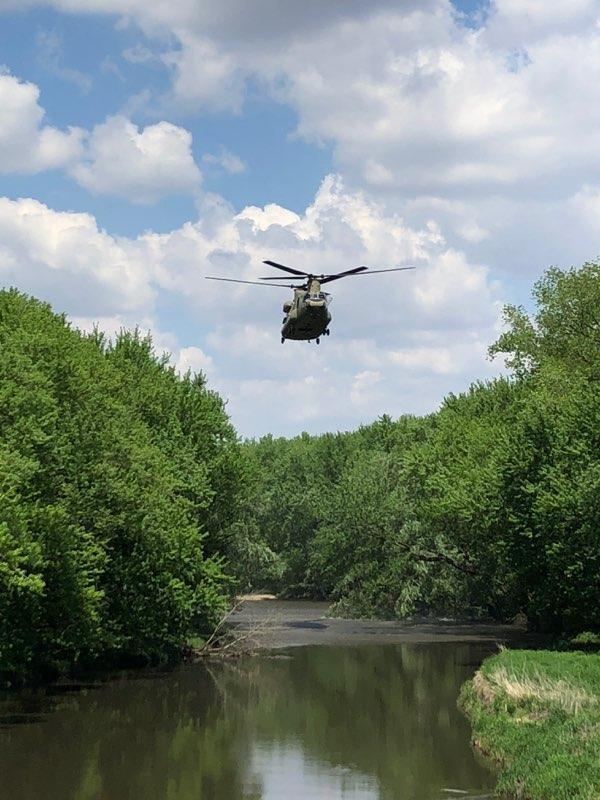 CS-47 helicopter, Iowa National Guard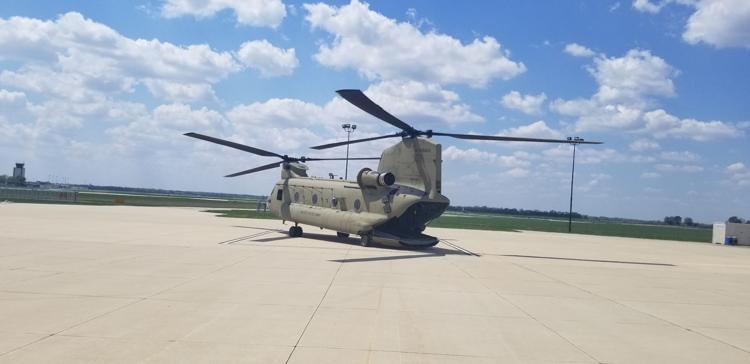 051418ho-jake-gaming-donation-1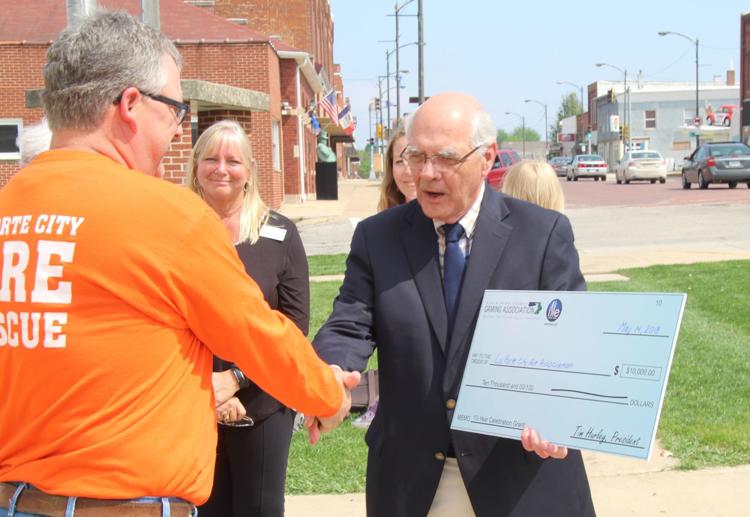 050718mp-Jake-Wilson-vigil-9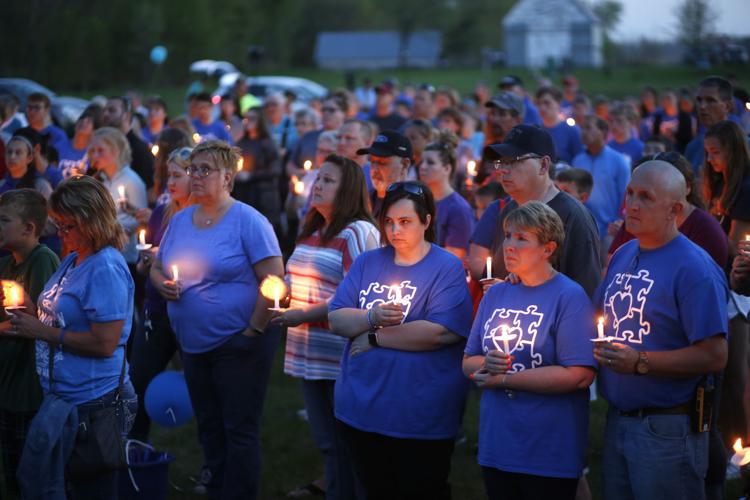 050718mp-Jake-Wilson-vigil-8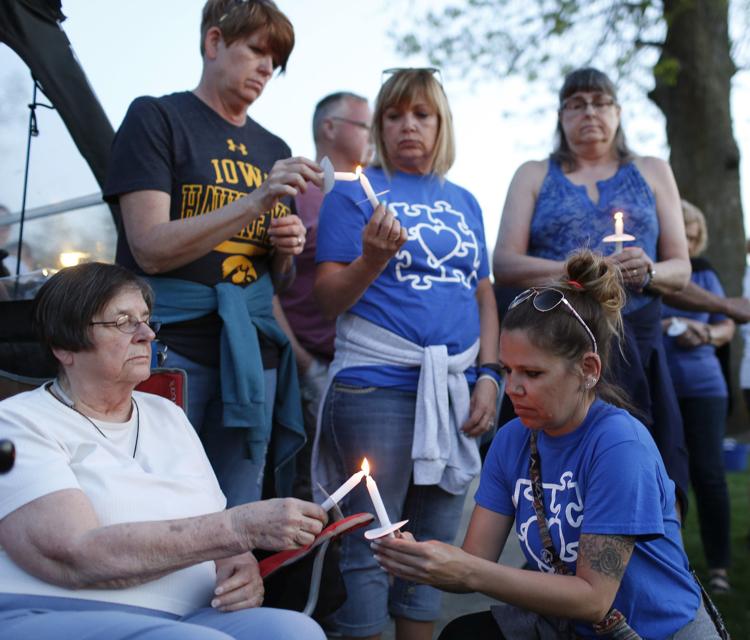 050718mp-Jake-Wilson-vigil-7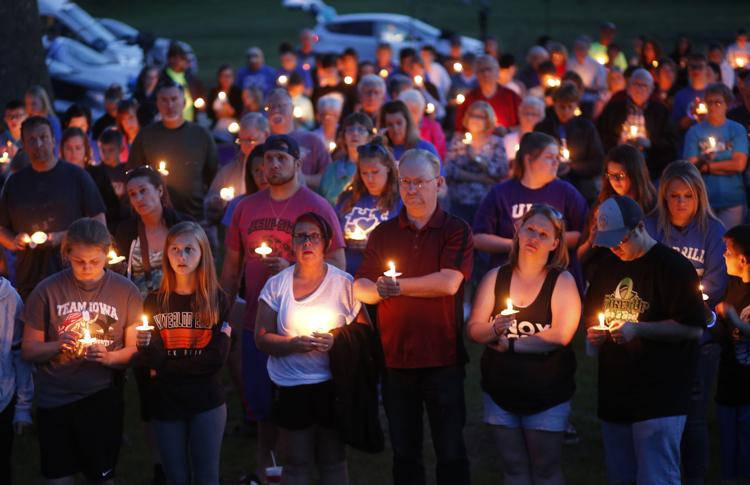 050718mp-Jake-Wilson-vigil-6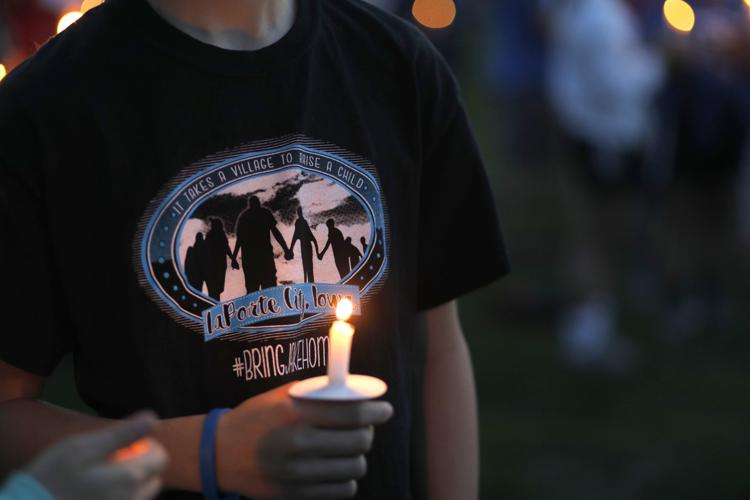 050718mp-Jake-Wilson-vigil-5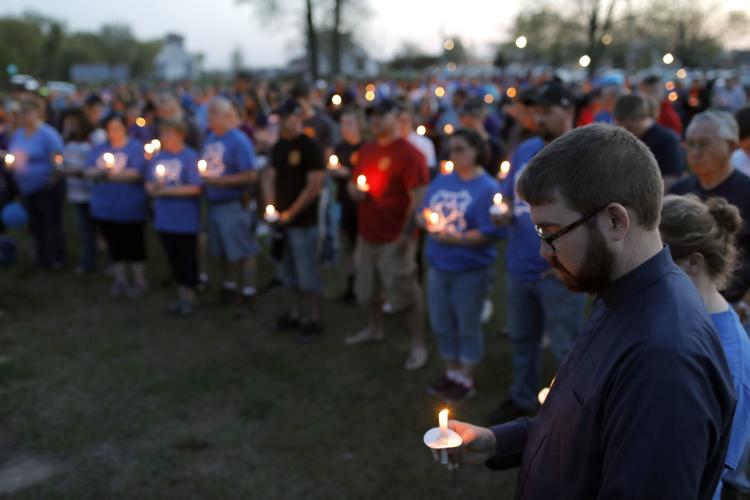 050718mp-Jake-Wilson-vigil-4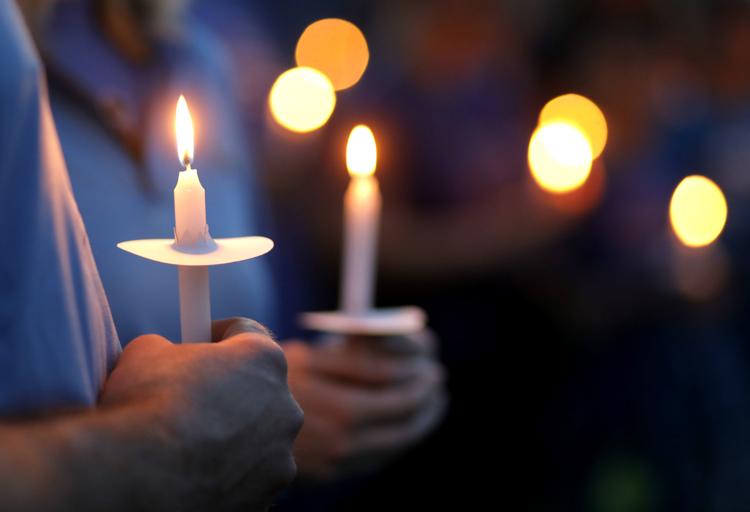 050718mp-Jake-Wilson-vigil-2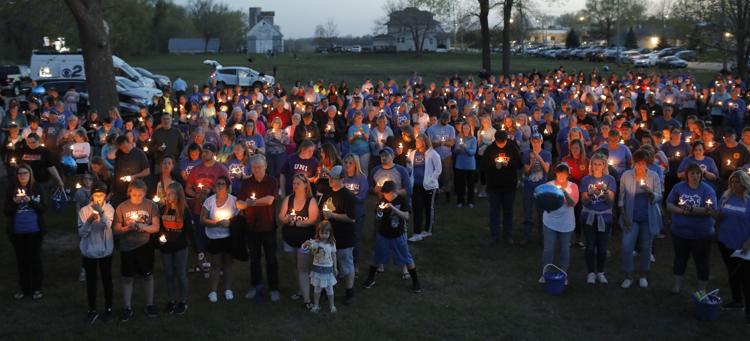 050718mp-Jake-Wilson-vigil-11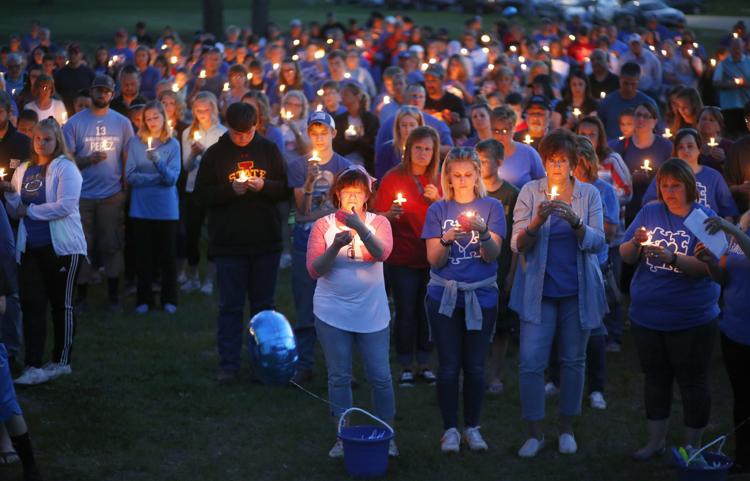 050718mp-Jake-Wilson-vigil-10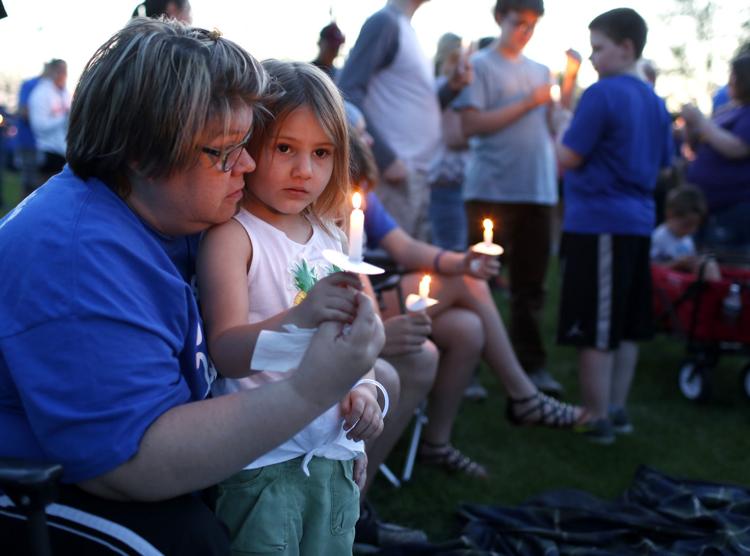 050718mp-Jake-Wilson-vigil-3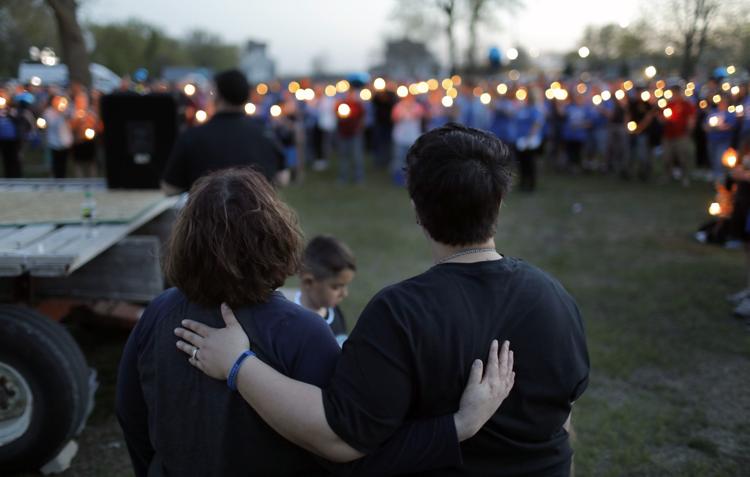 050718mp-Jake-Wilson-vigil-1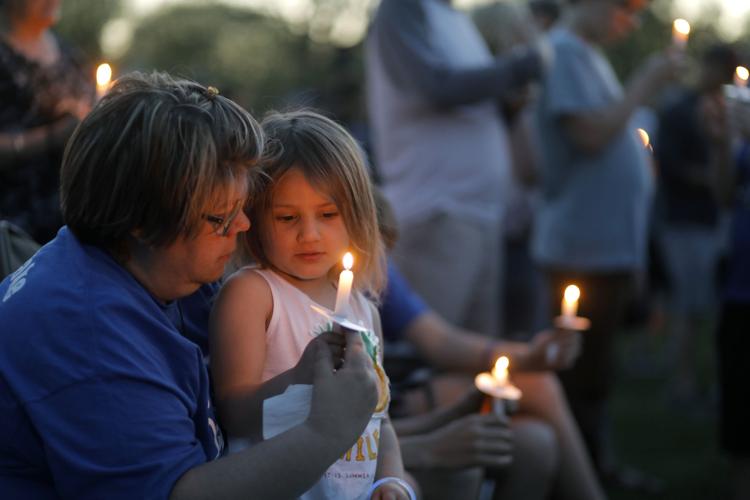 Bruce Wilson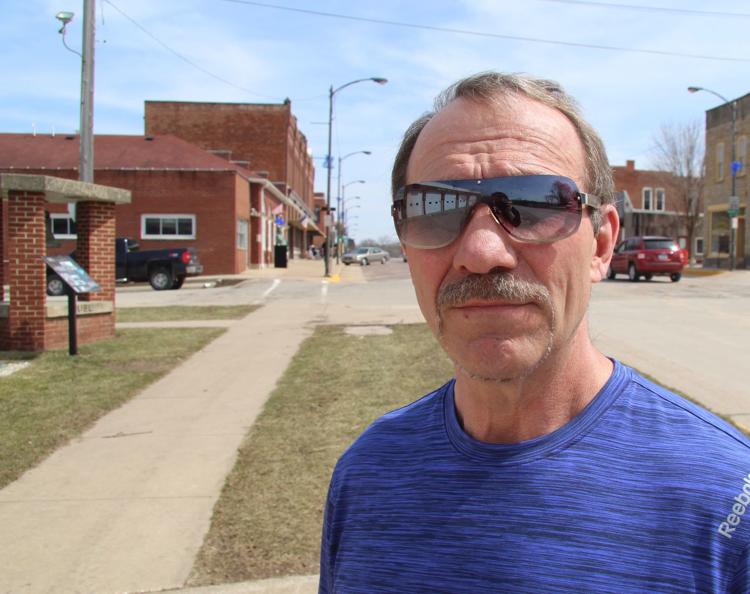 042018jr-jake-search-2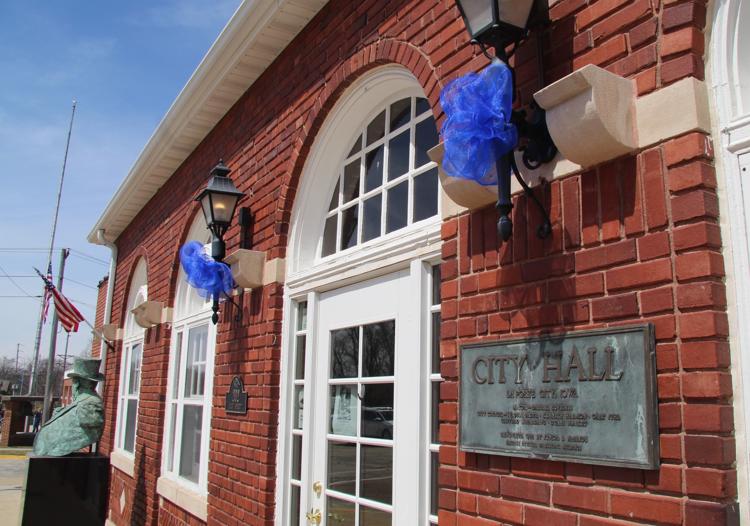 042018jr-jake-search-1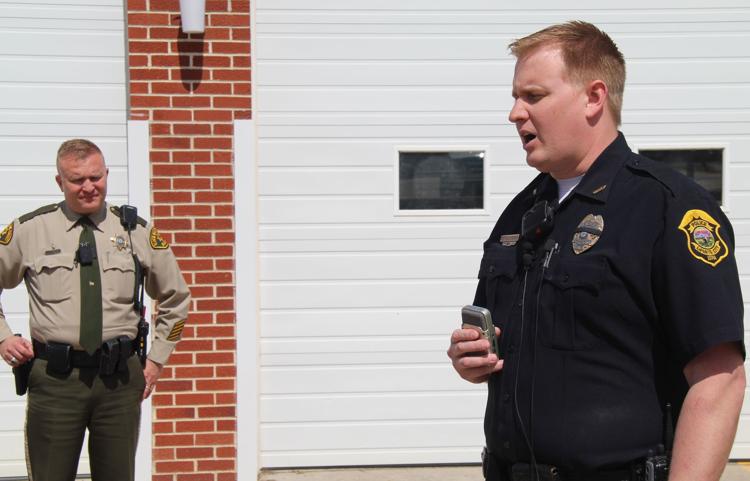 041418mp-Search-Jake-Wilson-16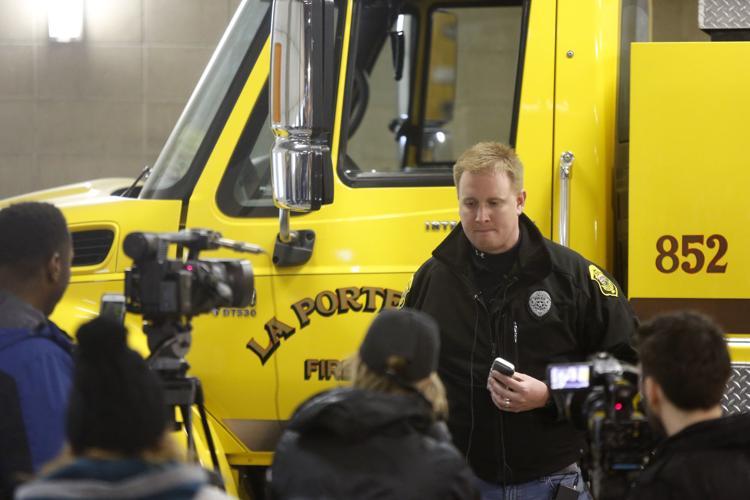 041418mp-Search-Jake-Wilson-15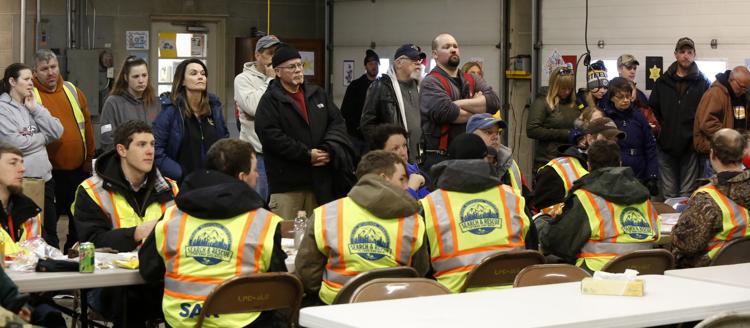 041418mp-Search-Jake-Wilson-9
041418mp-Search-Jake-Wilson-8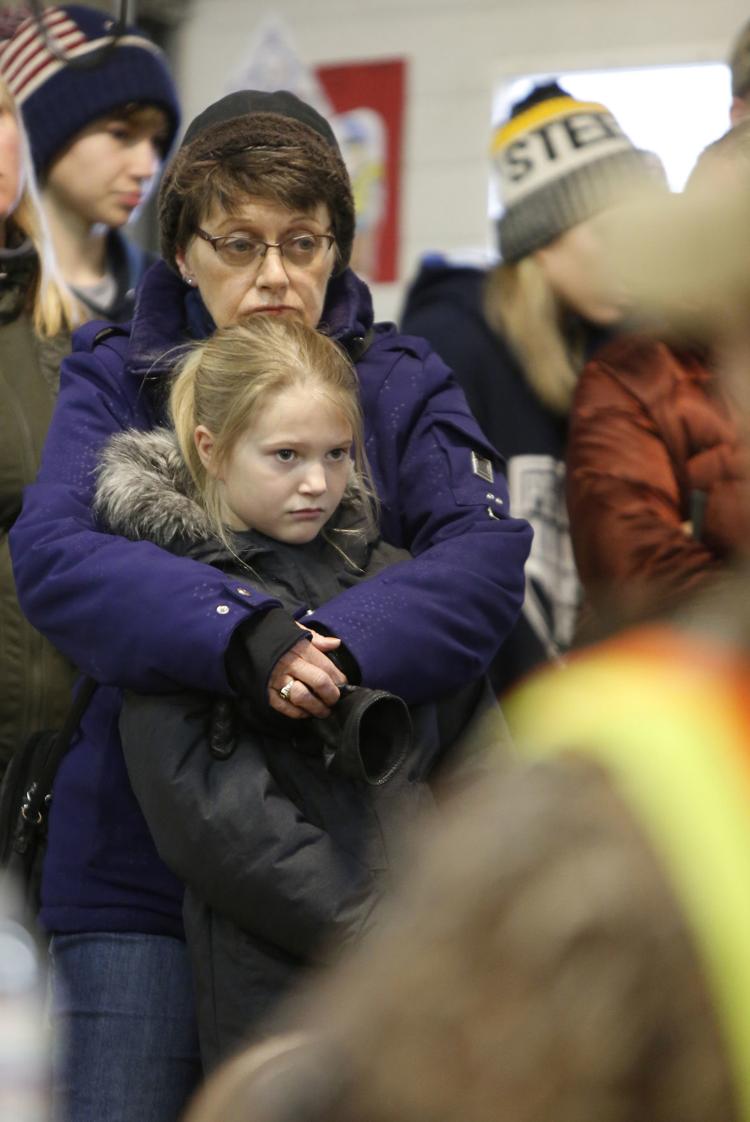 041418mp-Search-Jake-Wilson-6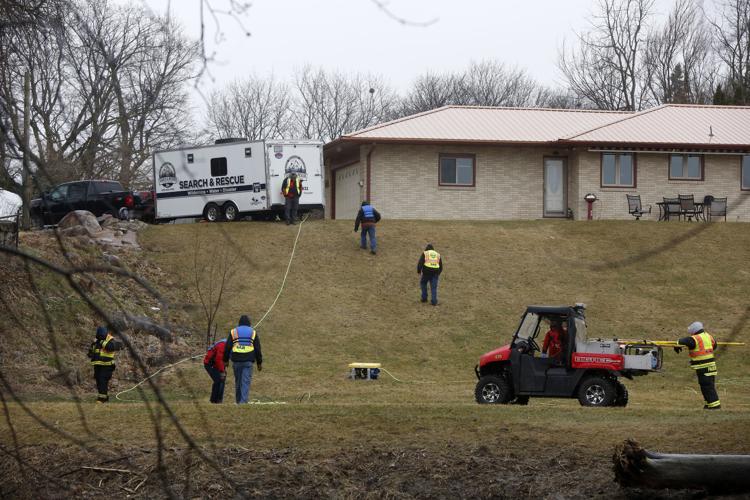 041418mp-Search-Jake-Wilson-10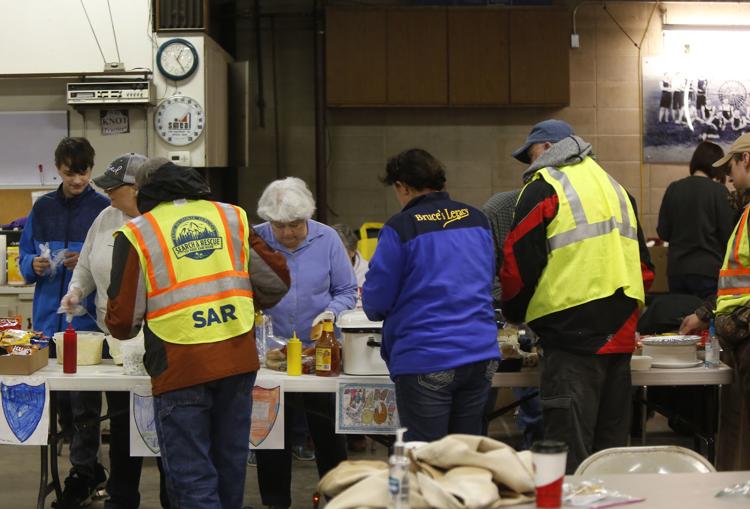 041418mp-Search-Jake-Wilson-11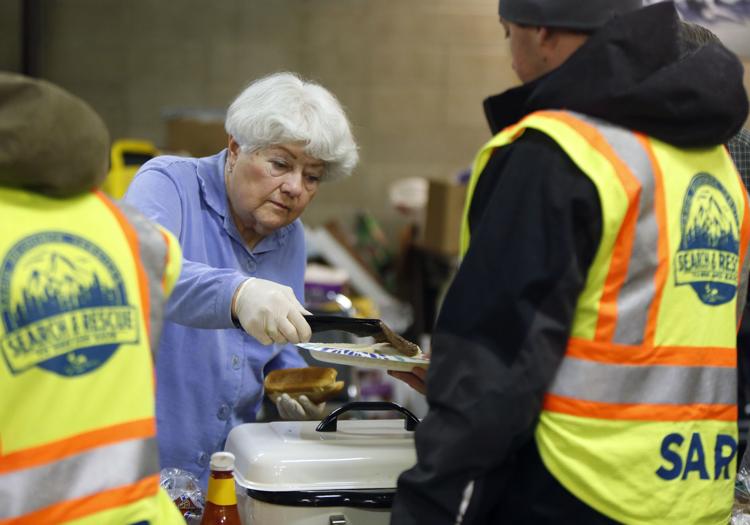 041418mp-Search-Jake-Wilson-7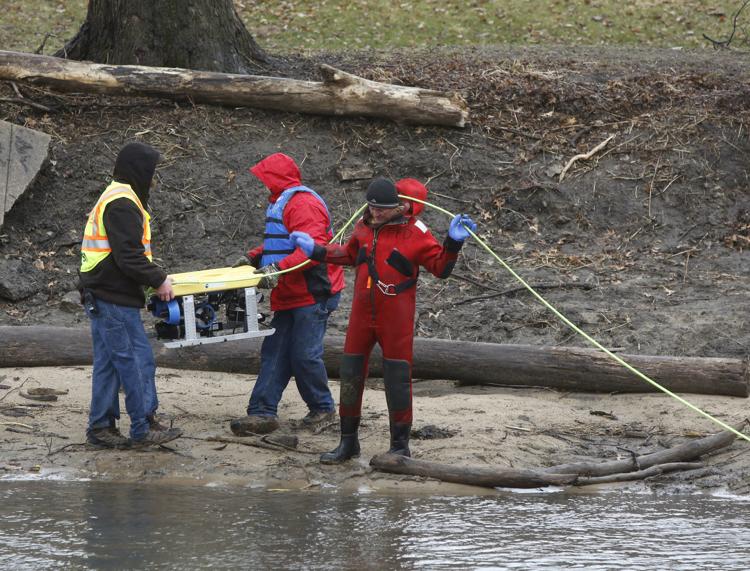 041418mp-Search-Jake-Wilson-5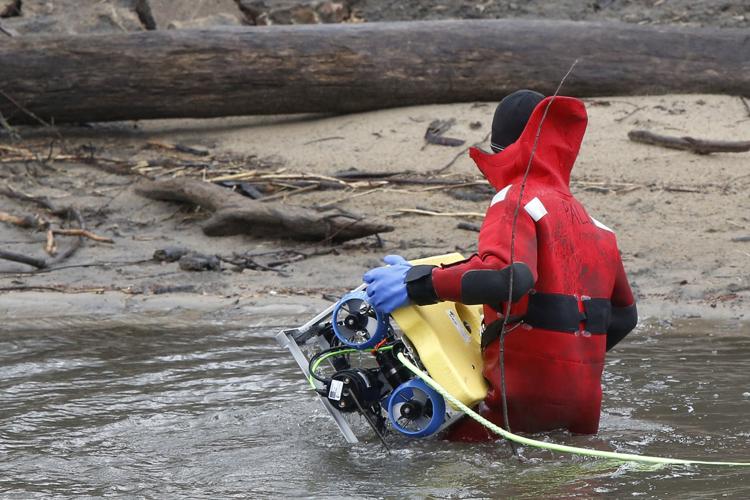 041418mp-Search-Jake-Wilson-4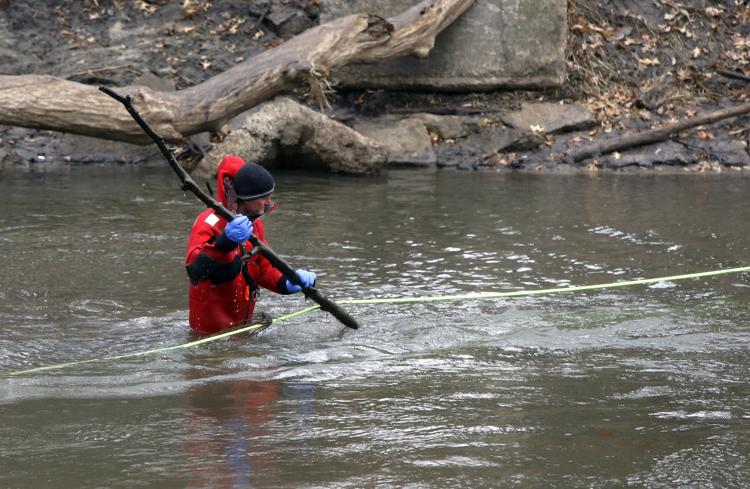 041418mp-Search-Jake-Wilson-4
041418mp-Search-Jake-Wilson-3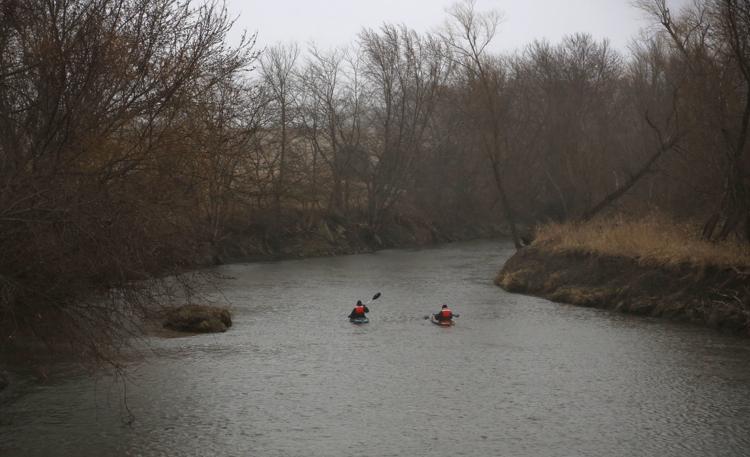 041418mp-Search-Jake-Wilson-2
041418mp-Search-Jake-Wilson-1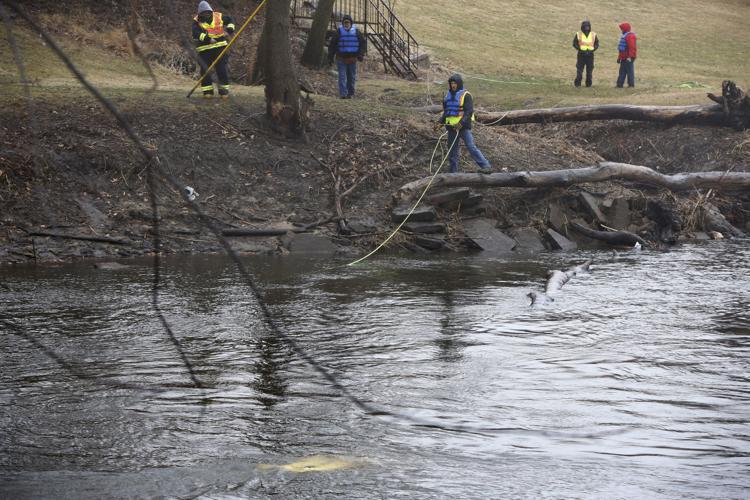 041318jr-search-sidebar-4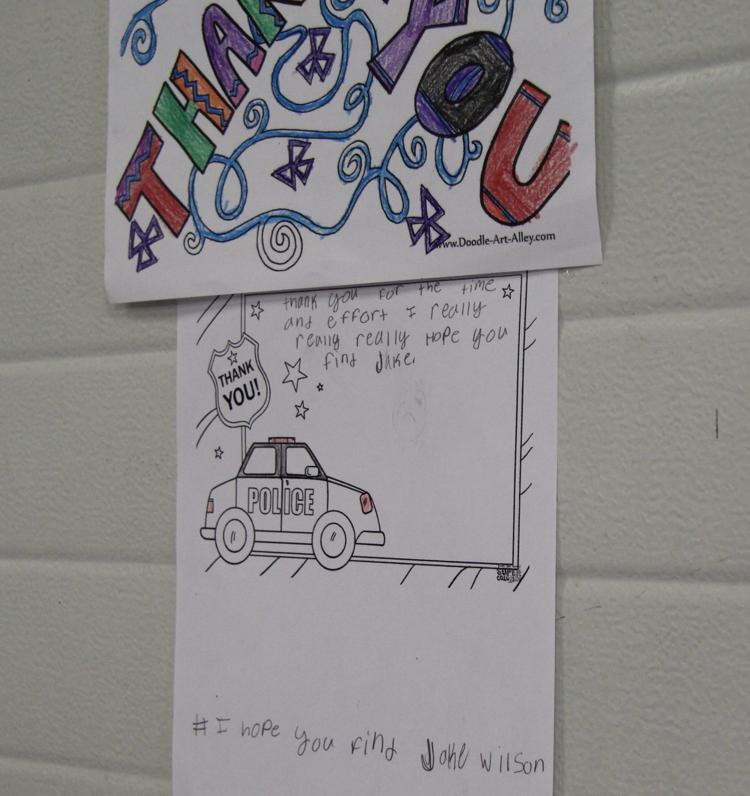 041318jr-search-sidebar-3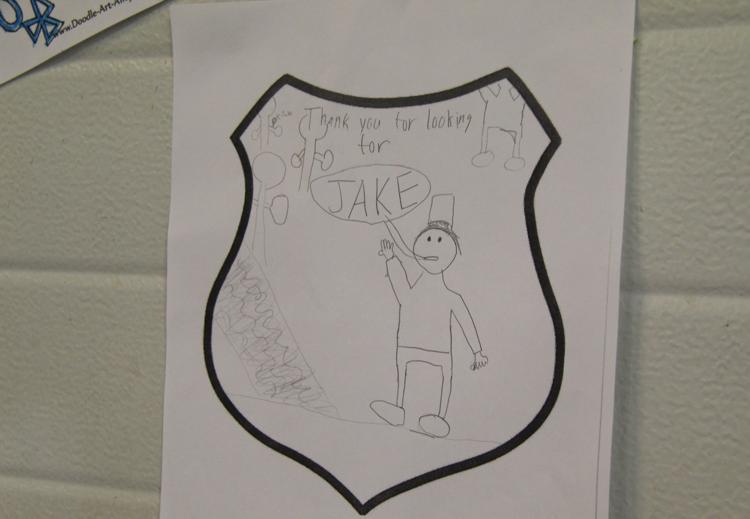 041318jr-search-sidebar-2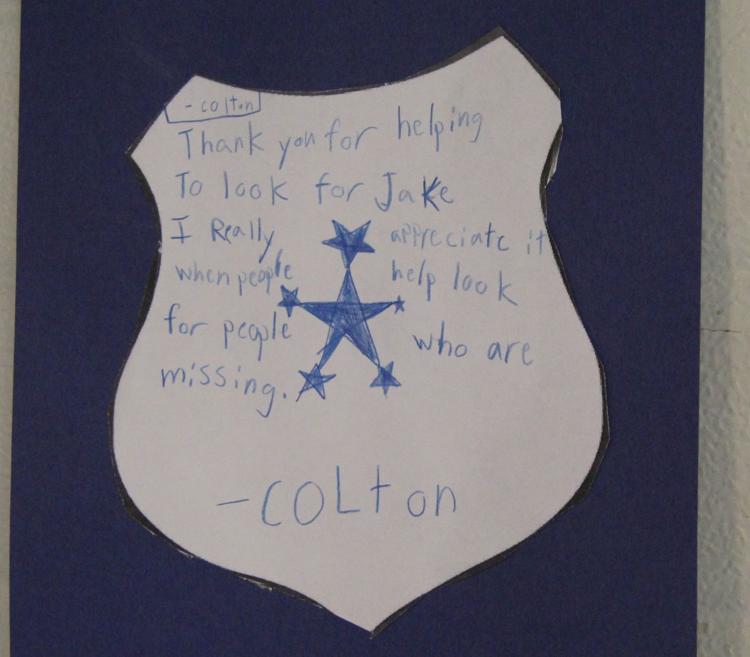 041318jr-search-sidebar-1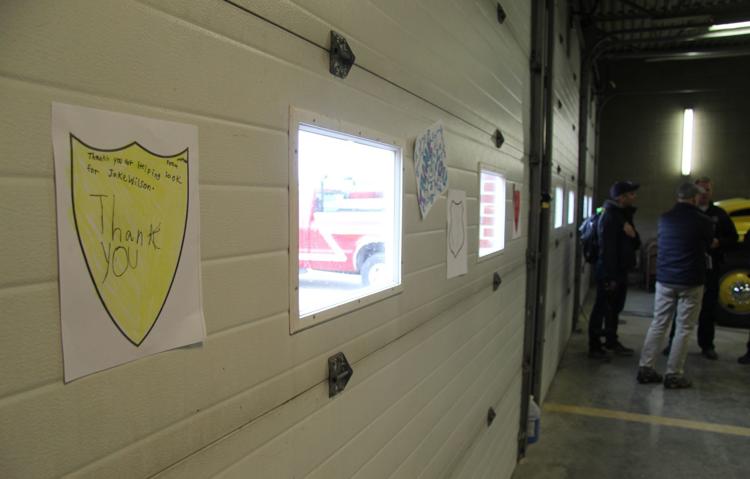 041318jr-search-2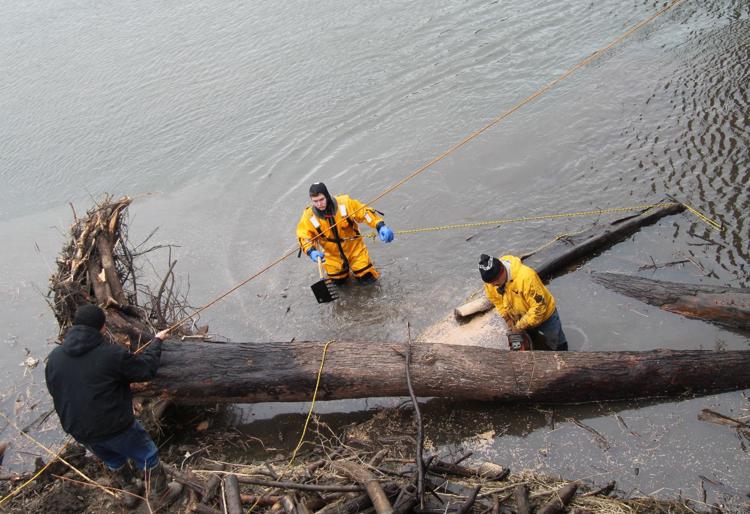 041318jr-search-1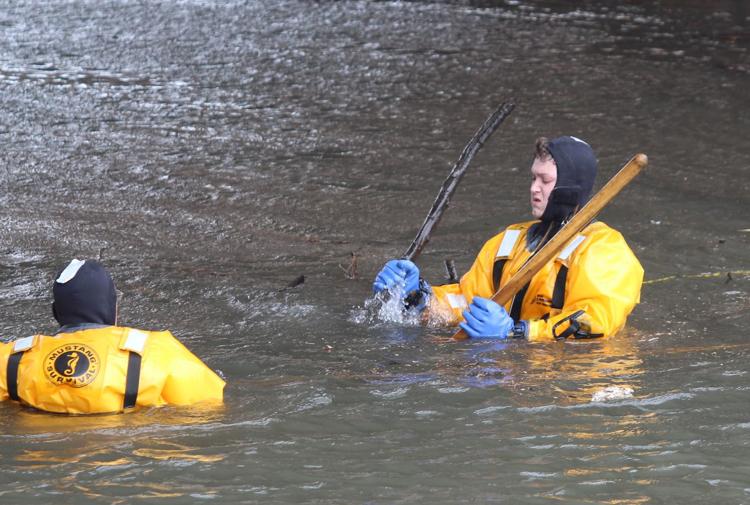 041218mp-Jake-Wilson-search-4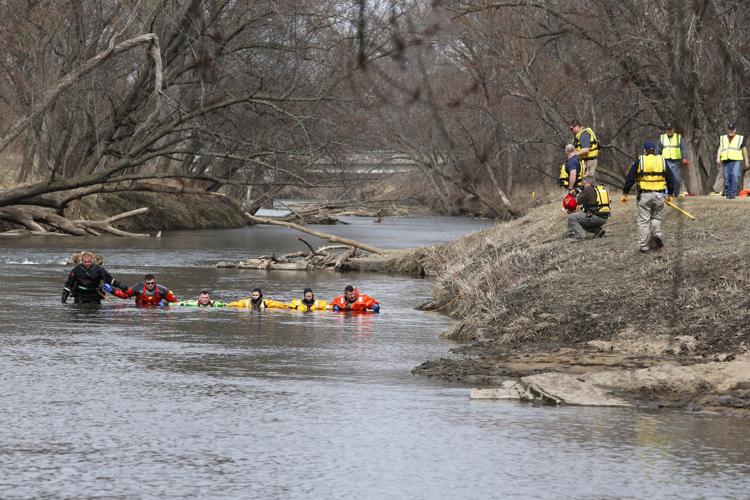 041218mp-Jake-Wilson-search-3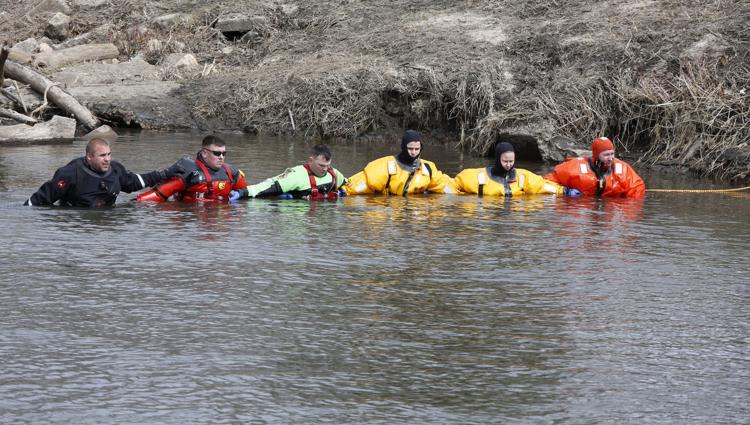 041218mp-Jake-Wilson-search-2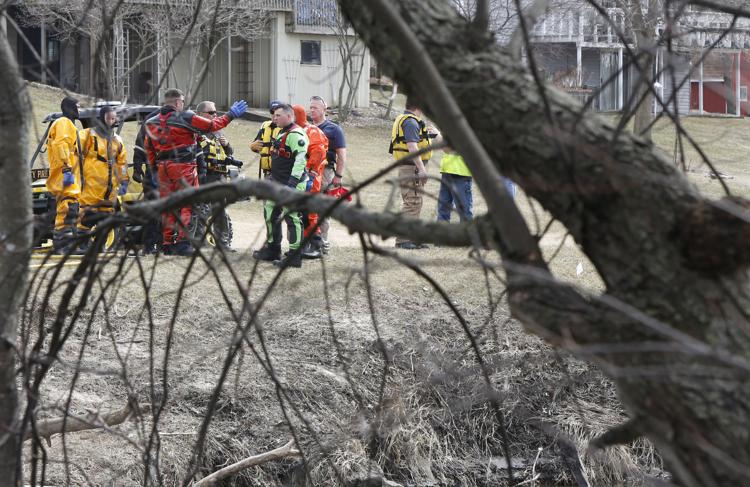 041218mp-Jake-Wilson-search-1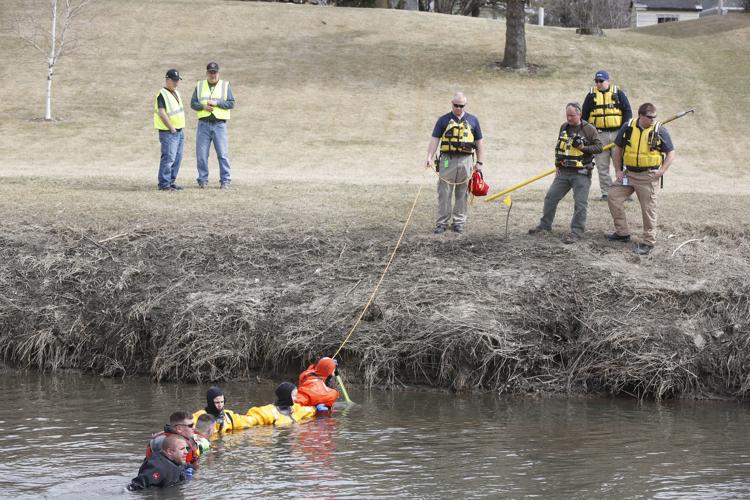 041118bp-laporte-search-3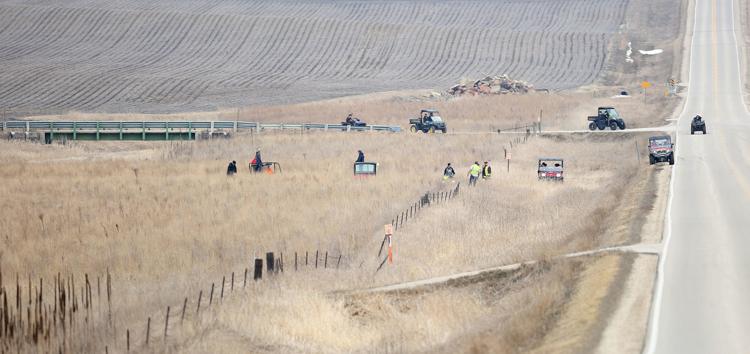 041118bp-laporte-search-2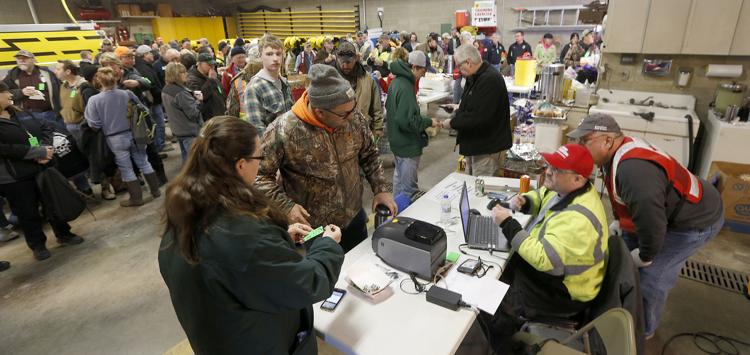 041118bp-laporte-search-1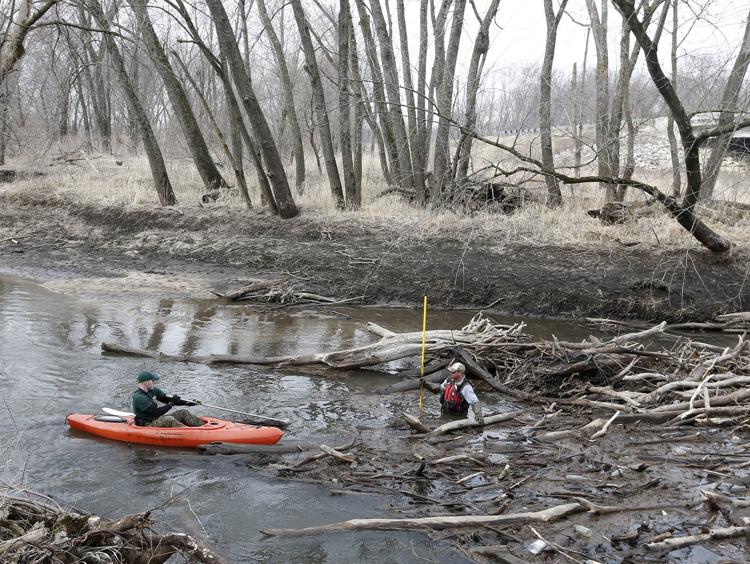 Jake Wilson no glasses
041018mp-Jake-Wilson-search-3-day-19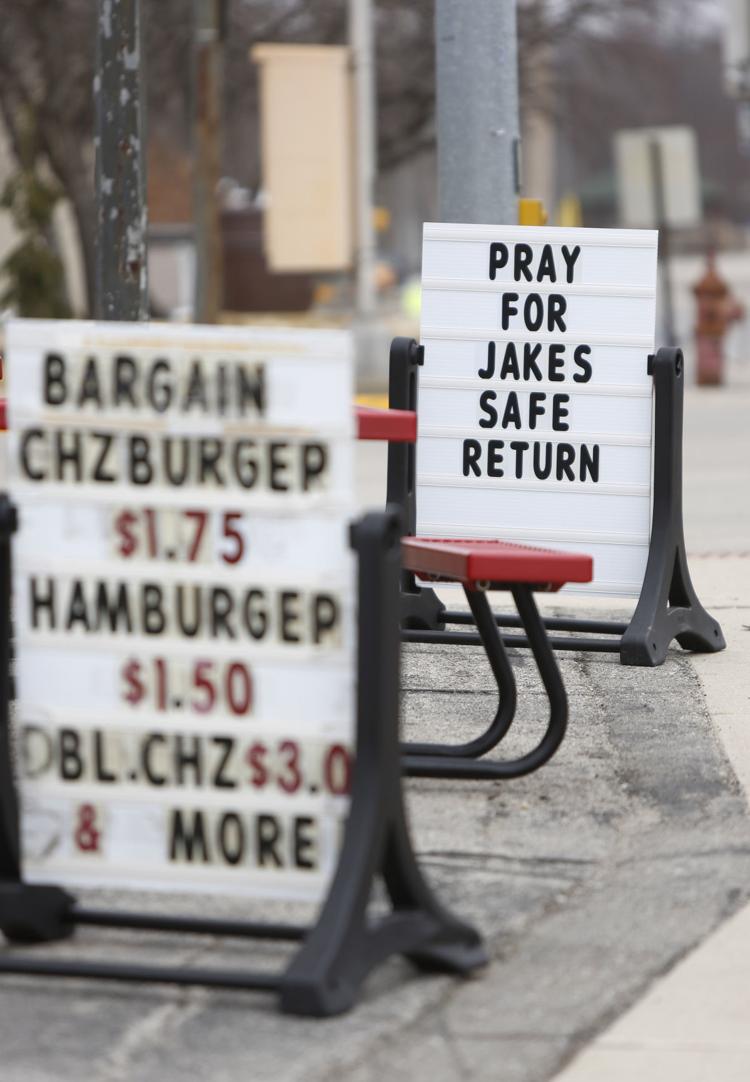 041018mp-Jake-Wilson-search-3-day-18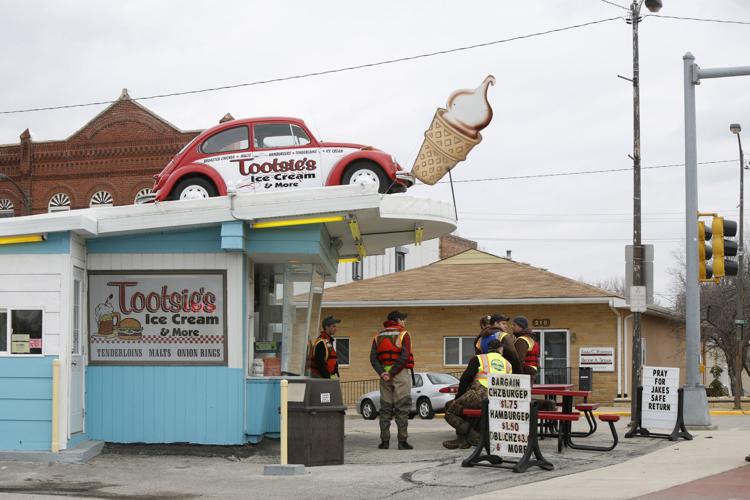 041018mp-Jake-Wilson-search-3-day-15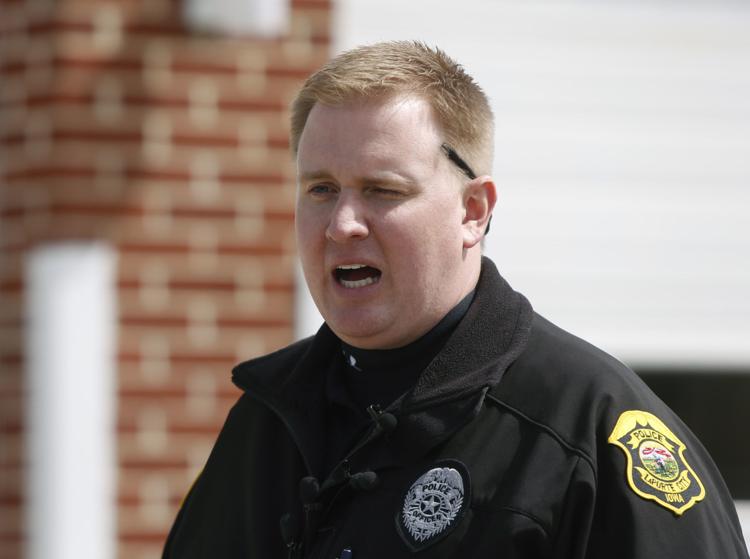 041018mp-Jake-Wilson-search-3-day-14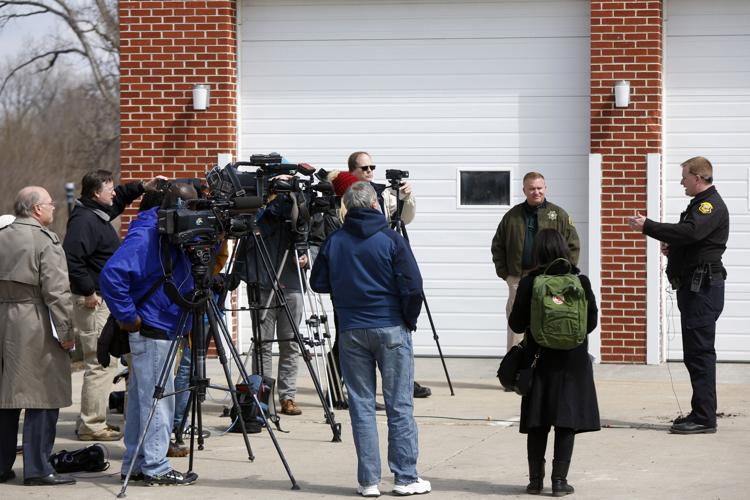 041018mp-Jake-Wilson-search-3-day-24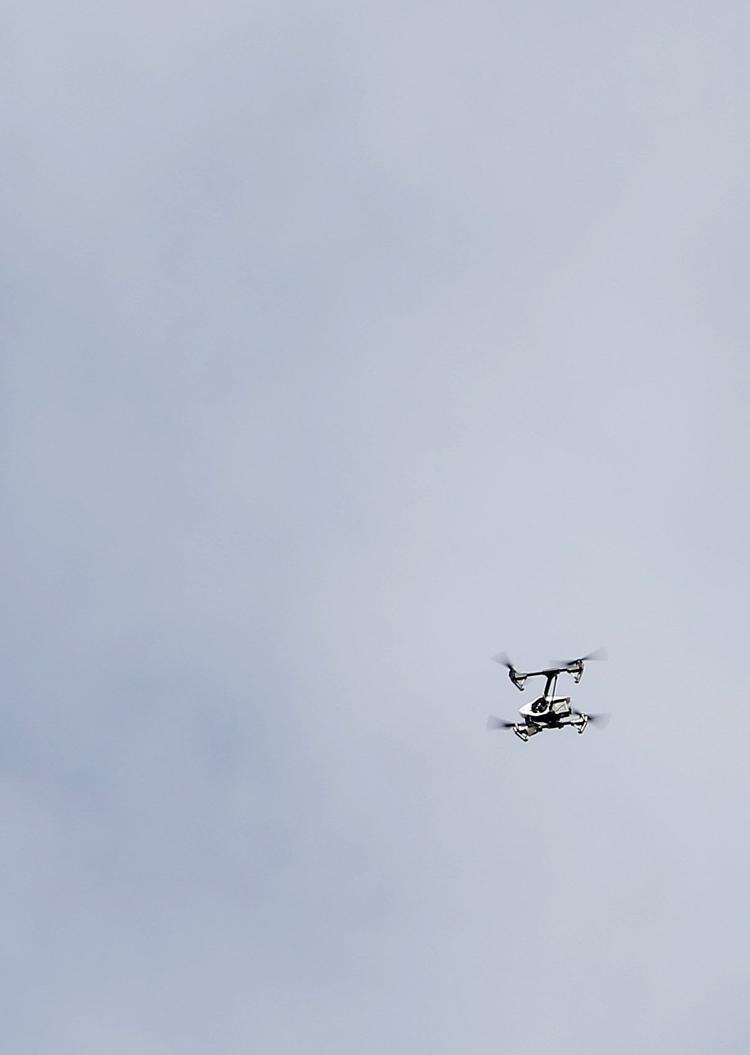 041018mp-Jake-Wilson-search-3-day-23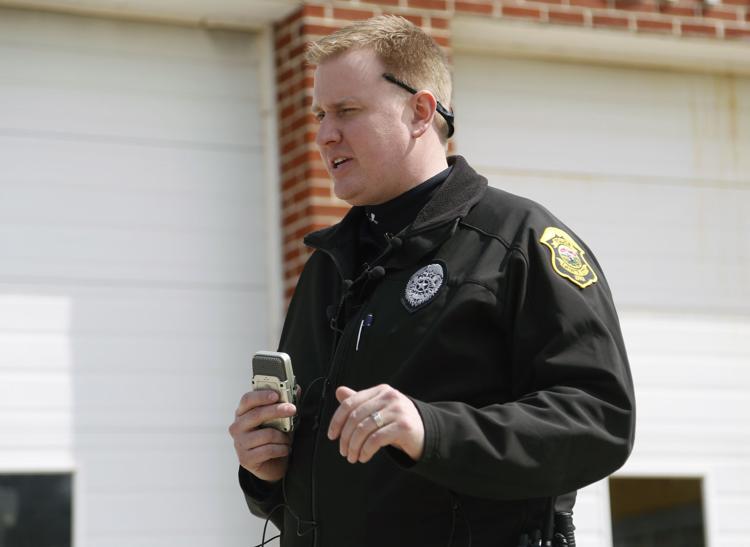 041018mp-Jake-Wilson-search-3-day-22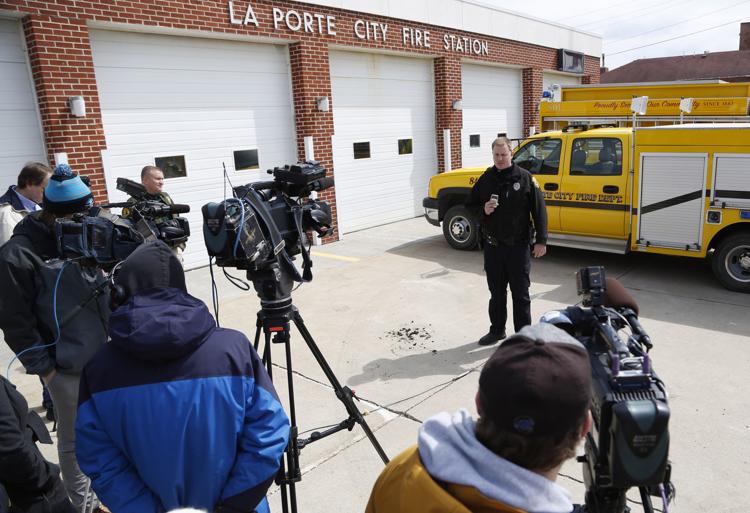 041018mp-Jake-Wilson-search-3-day-21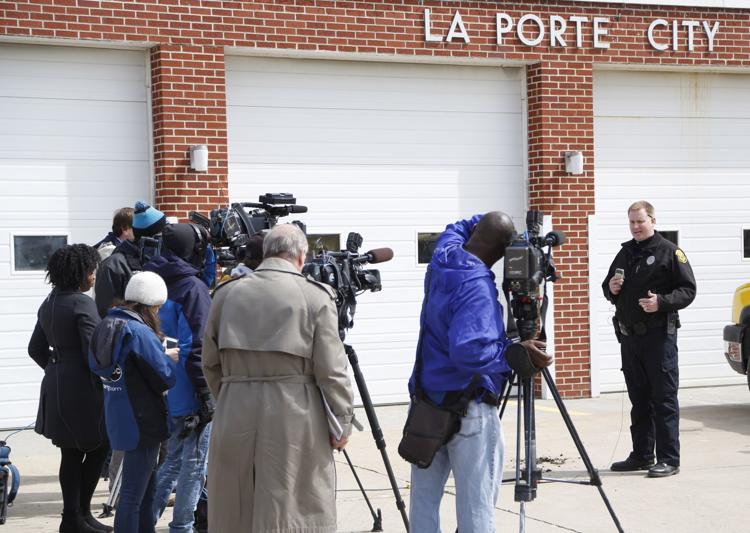 041018mp-Jake-Wilson-search-3-day-20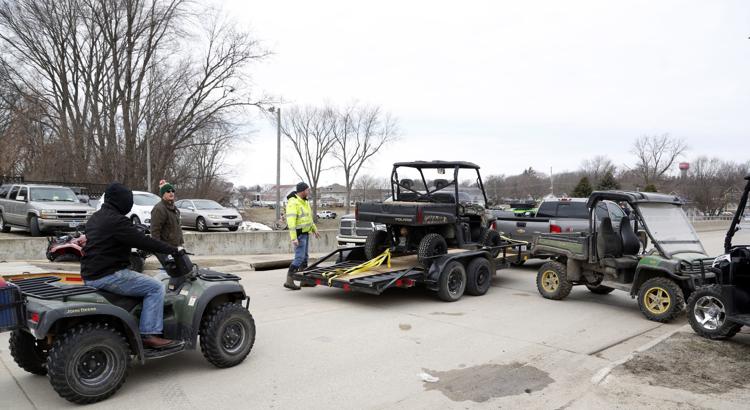 041018mp-Jake-Wilson-search-3-day-17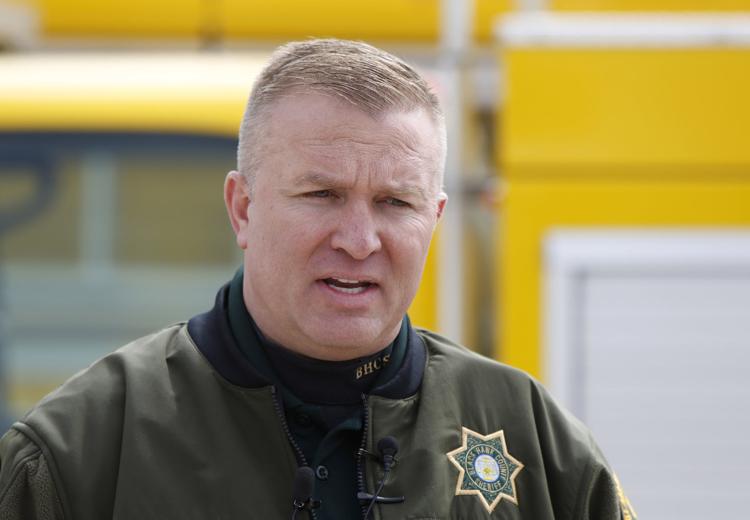 041018mp-Jake-Wilson-search-3-day-16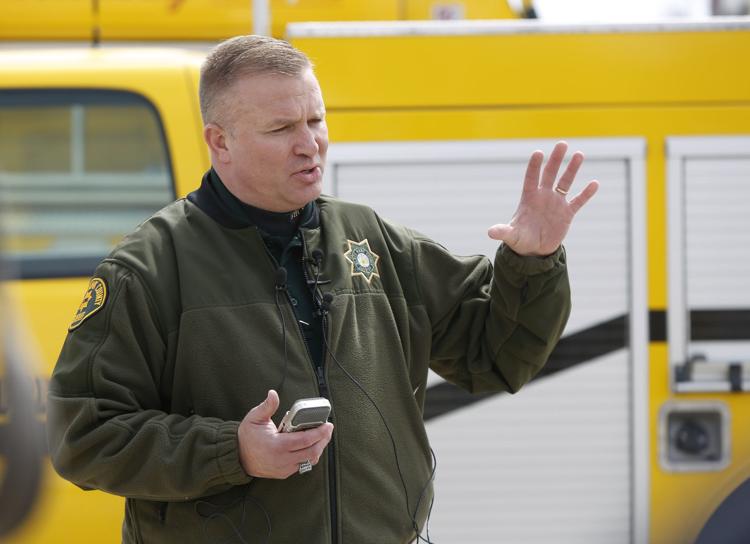 041018mp-Jake-Wilson-search-3-day-13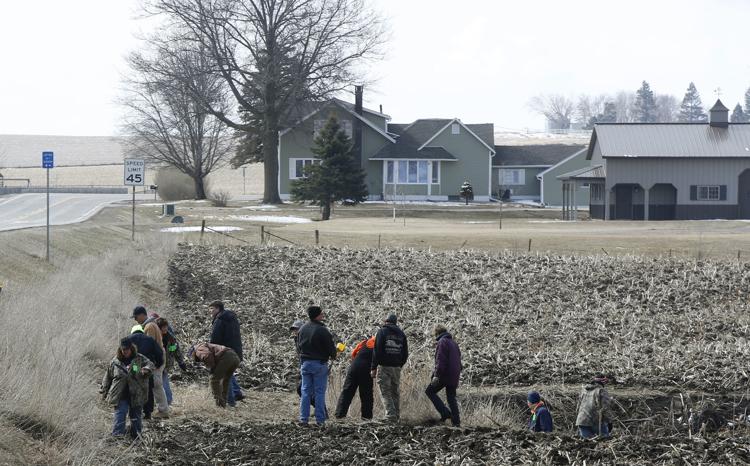 041018mp-Jake-Wilson-search-3-day-12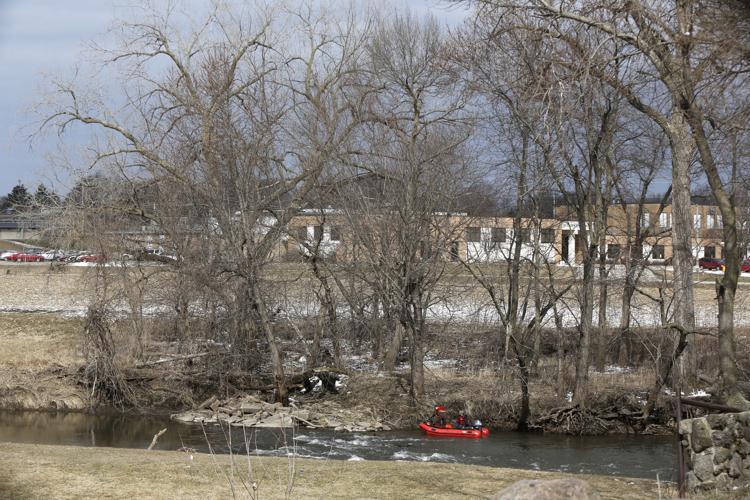 041018mp-Jake-Wilson-search-3-day-11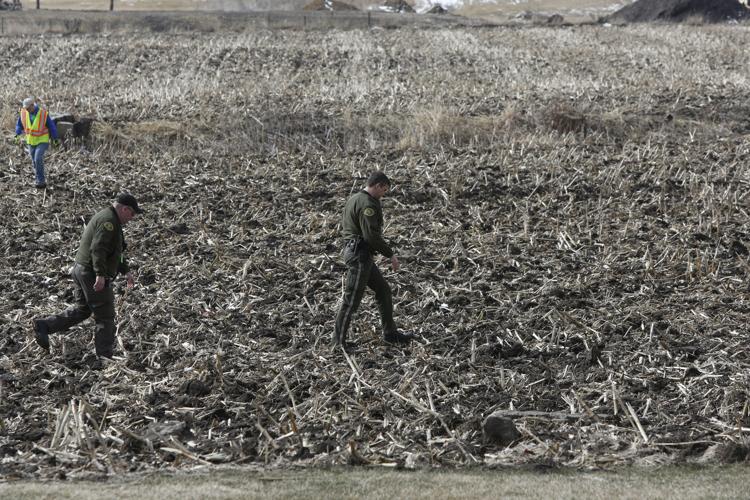 041018mp-Jake-Wilson-search-3-day-10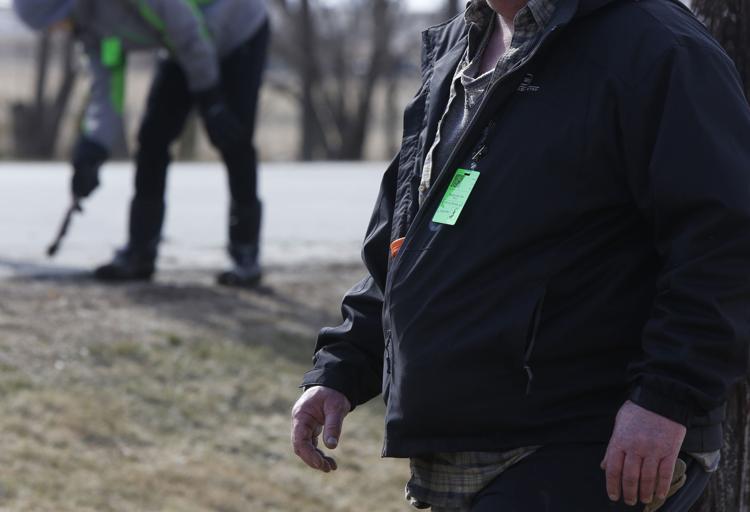 041018mp-Jake-Wilson-search-3-day-9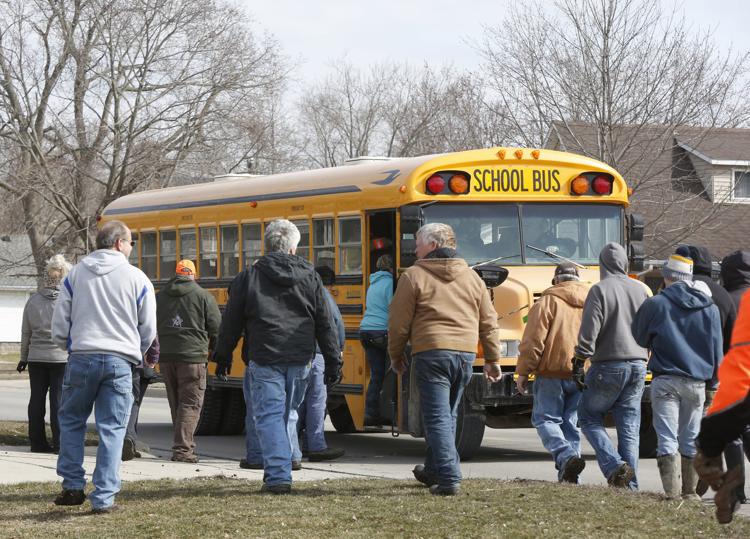 041018mp-Jake-Wilson-search-3-day-8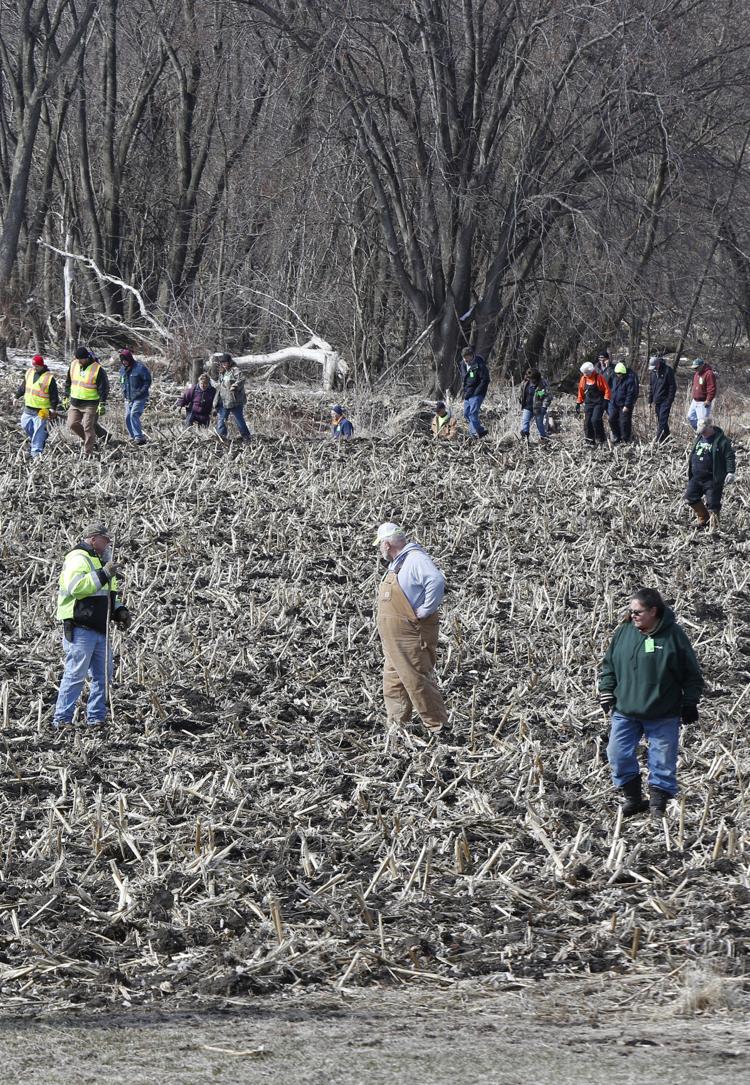 041018mp-Jake-Wilson-search-3-day-6
041018mp-Jake-Wilson-search-3-day-5
041018mp-Jake-Wilson-search-3-day-7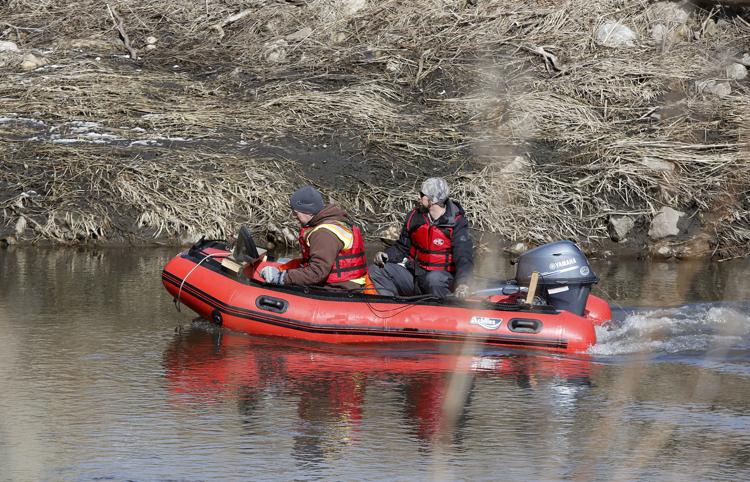 041018mp-Jake-Wilson-search-3-day-4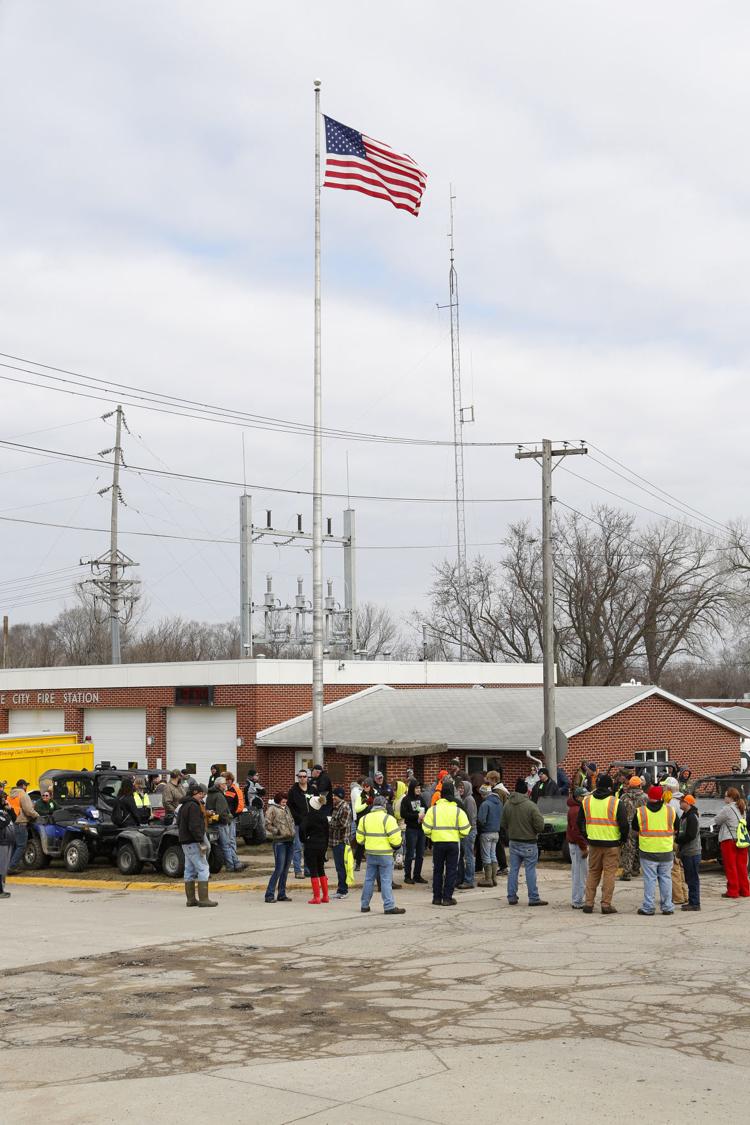 041018mp-Jake-Wilson-search-3-day-1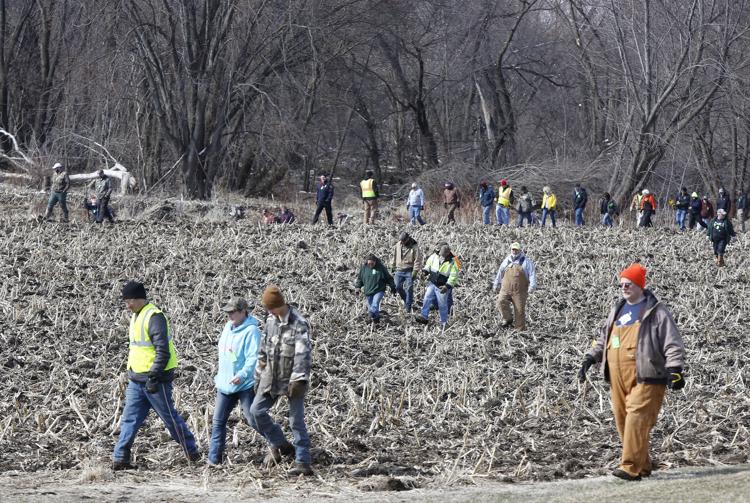 041018mp-Jake-Wilson-search-3-day-3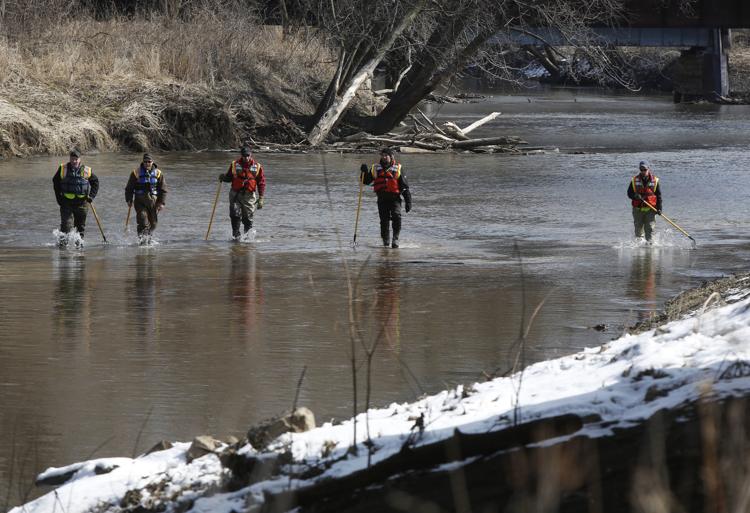 041018mp-Jake-Wilson-search-3-day-2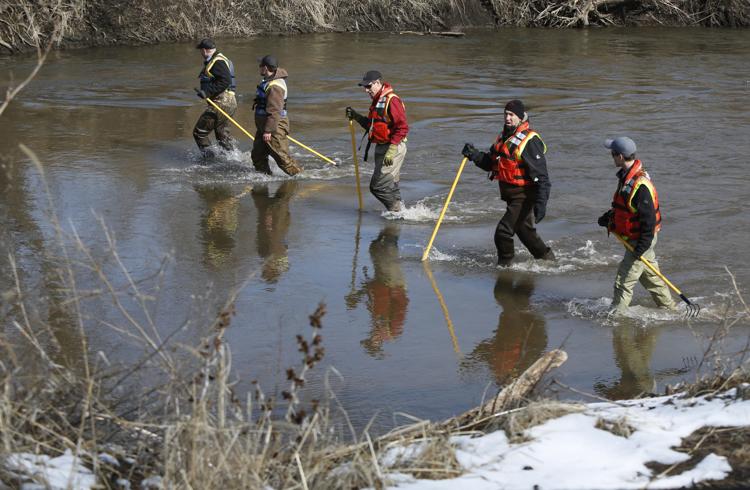 040918mp-Jake-Wilson-search-33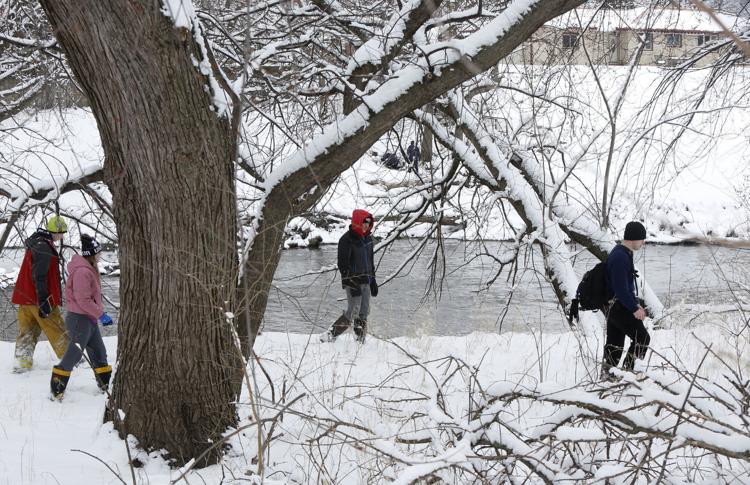 040918mp-Jake-Wilson-search-22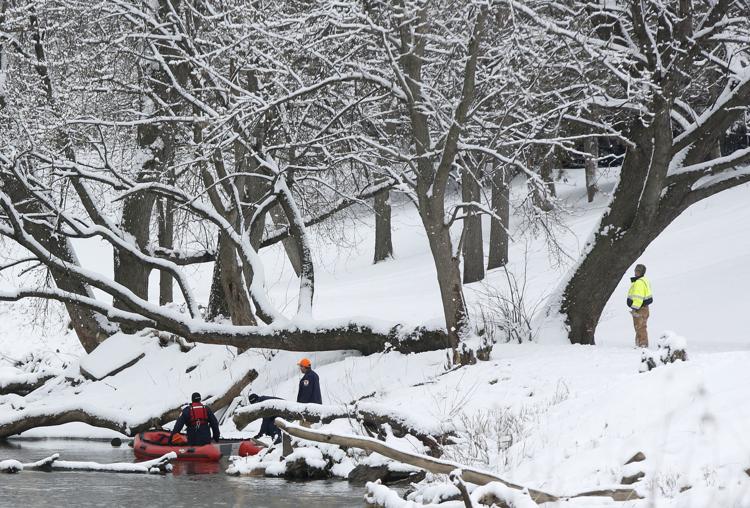 040918mp-Jake-Wilson-search-21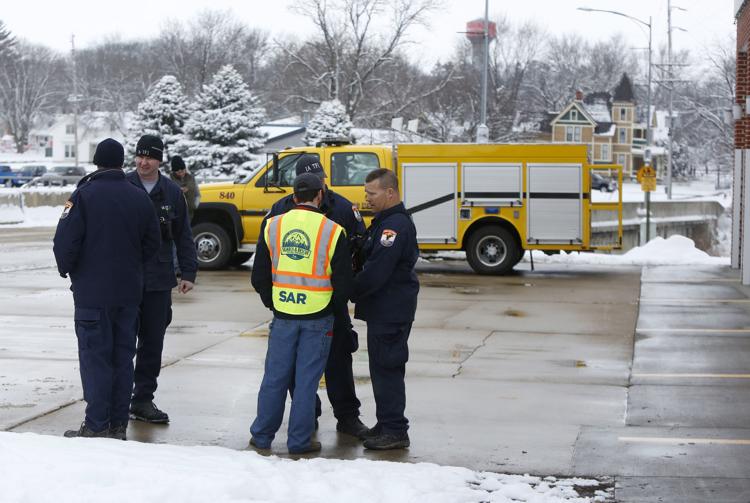 040918mp-Jake-Wilson-search-20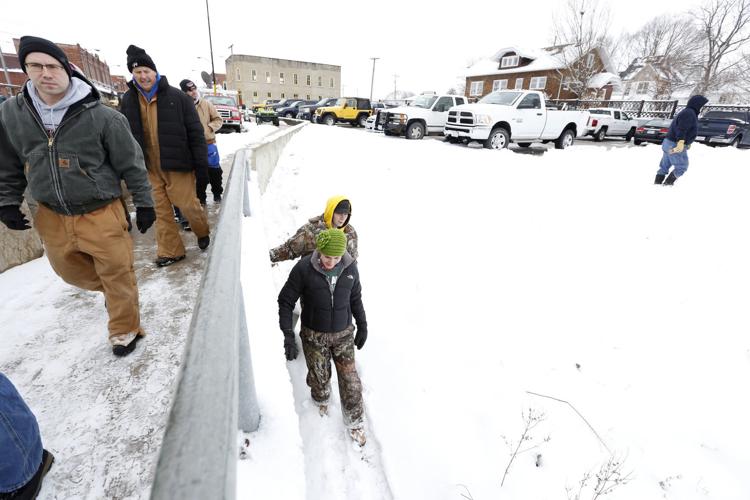 040918mp-Jake-Wilson-search-19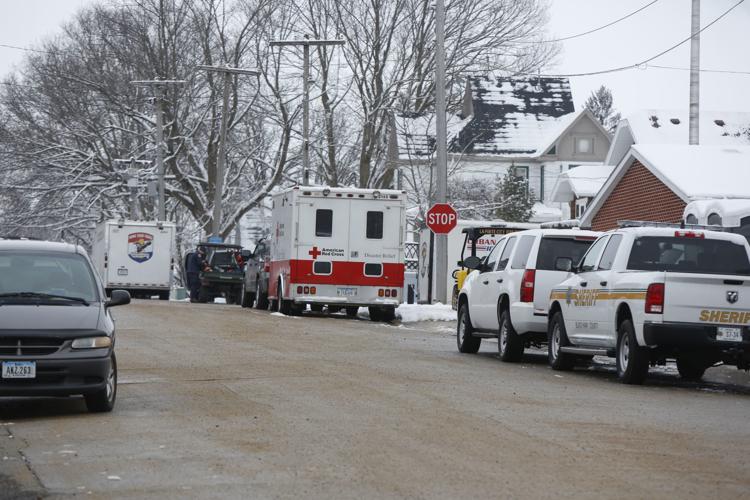 040918mp-Jake-Wilson-search-18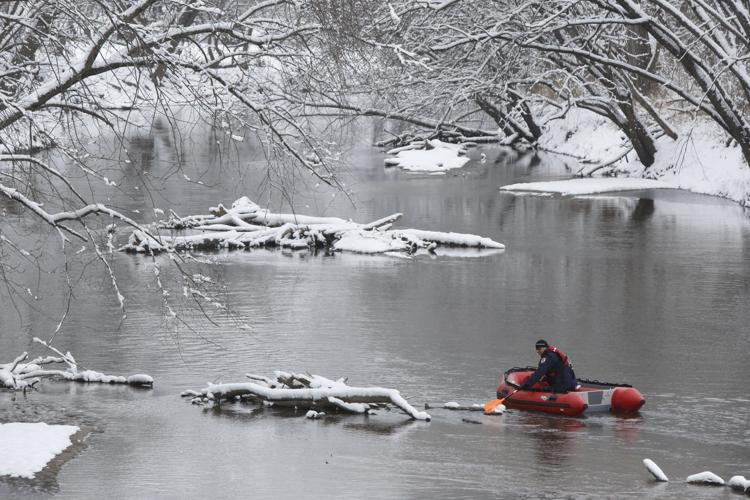 040918mp-Jake-Wilson-search-11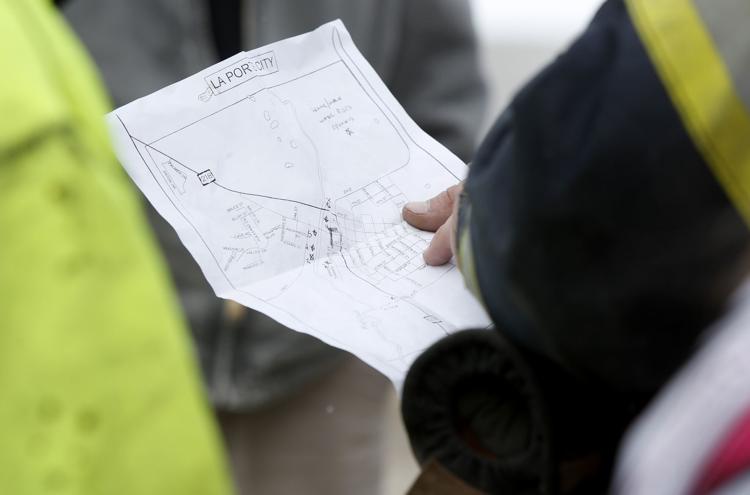 040918mp-Jake-Wilson-search-35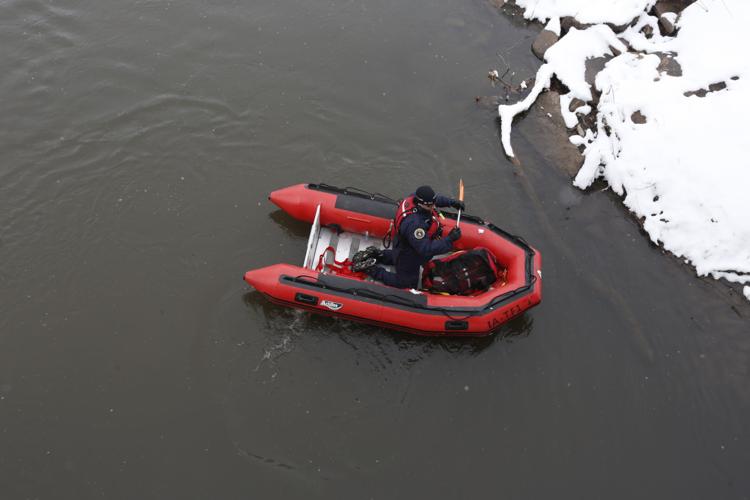 040918mp-Jake-Wilson-search-32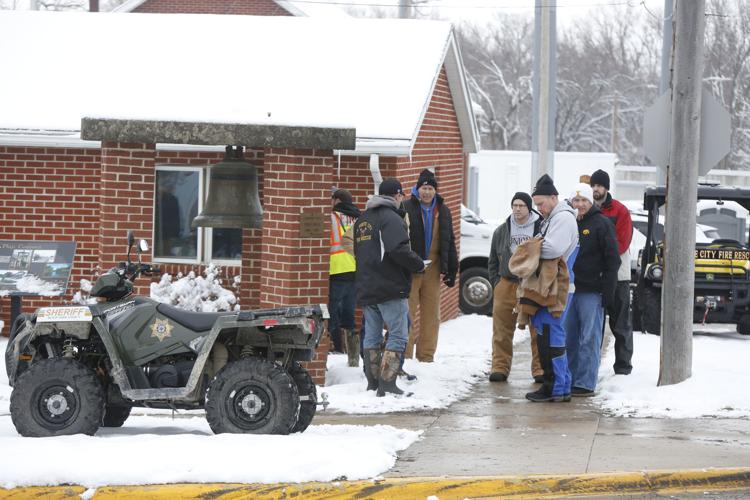 040918mp-Jake-Wilson-search-31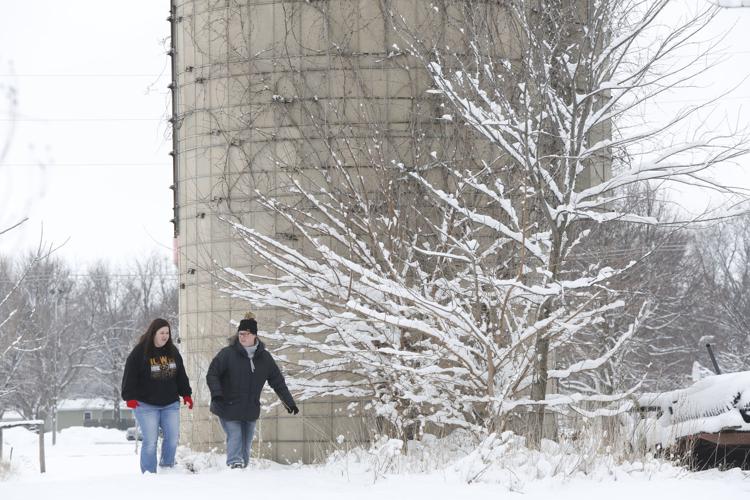 040918mp-Jake-Wilson-search-30
040918mp-Jake-Wilson-search-29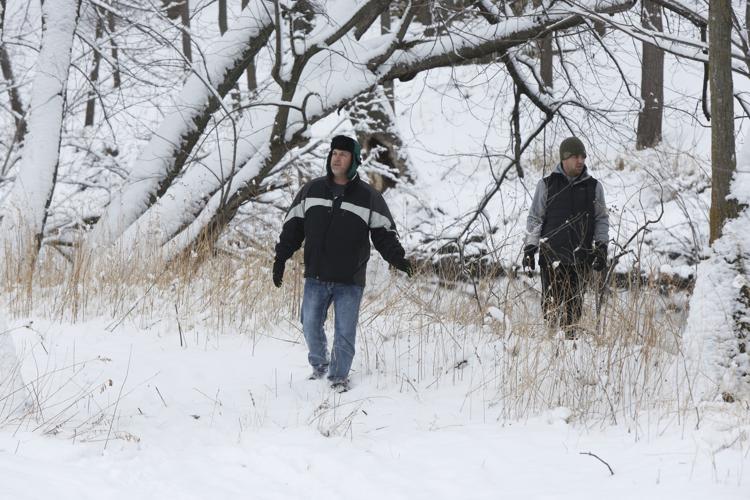 040918mp-Jake-Wilson-search-28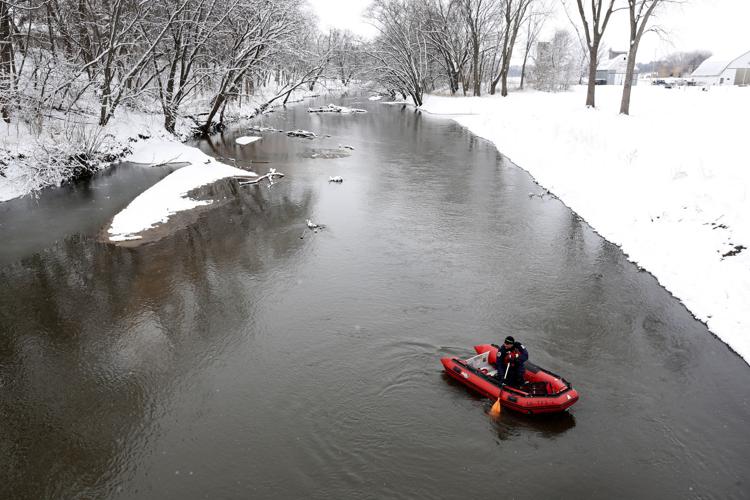 040918mp-Jake-Wilson-search-27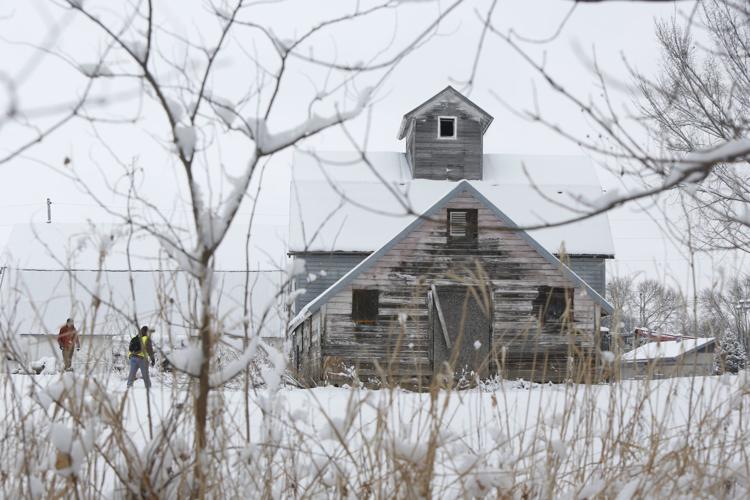 040918mp-Jake-Wilson-search-26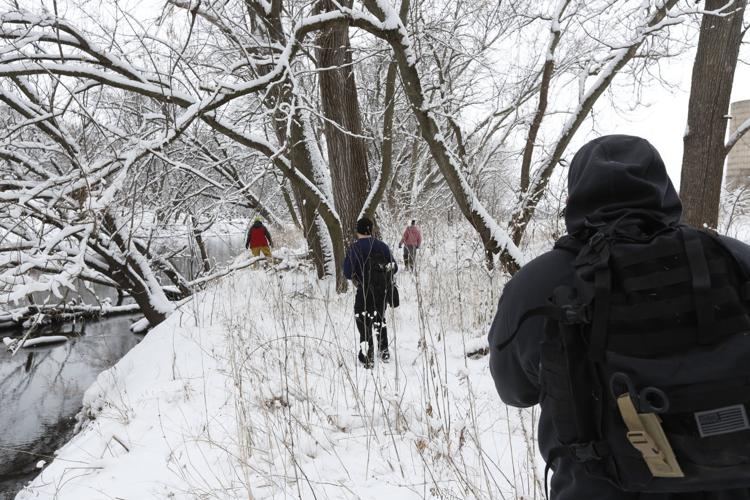 040918mp-Jake-Wilson-search-25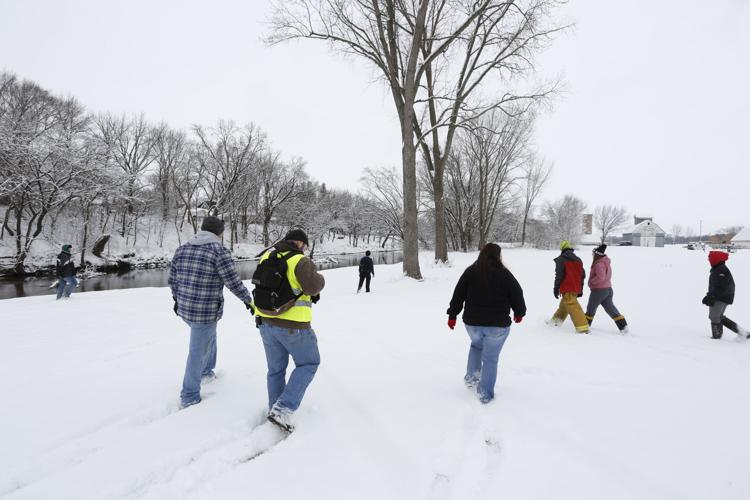 040918mp-Jake-Wilson-search-24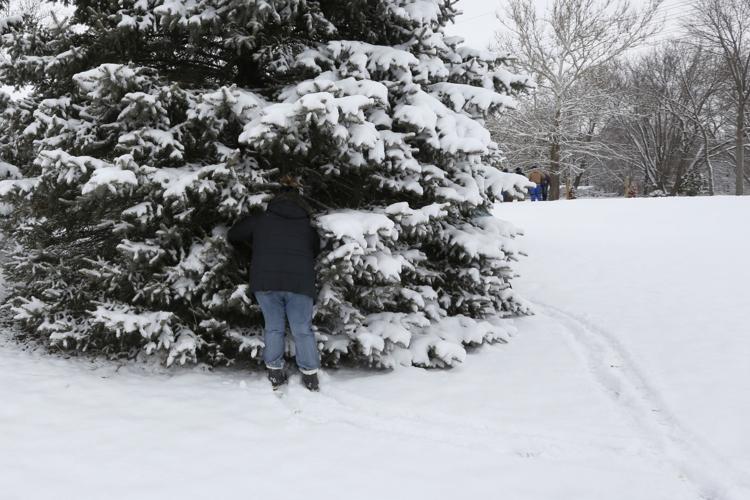 040918mp-Jake-Wilson-search-23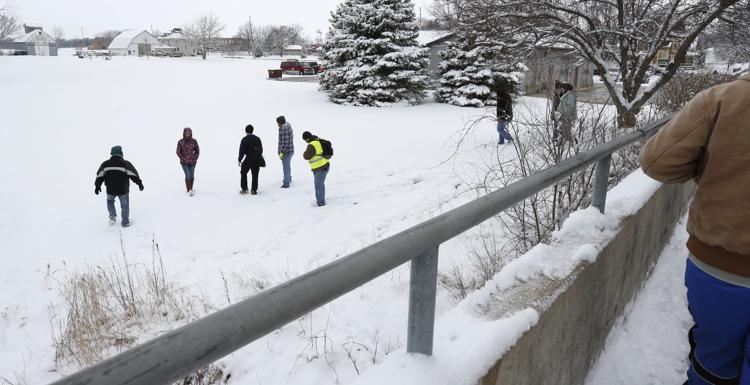 040918mp-Jake-Wilson-search-36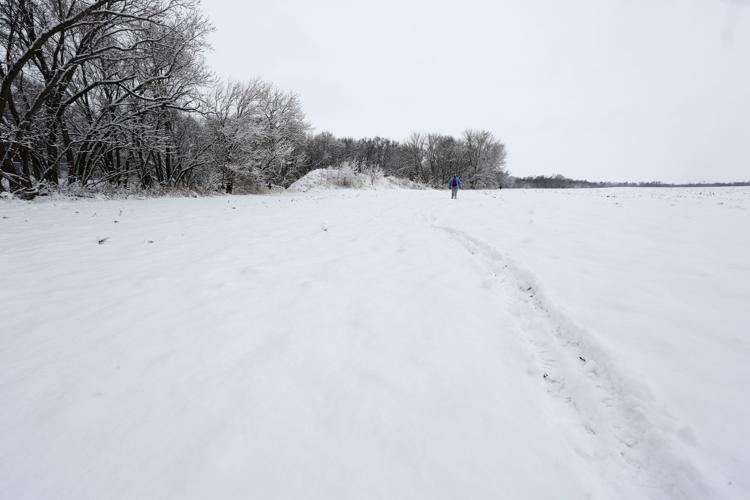 040918mp-Jake-Wilson-search-34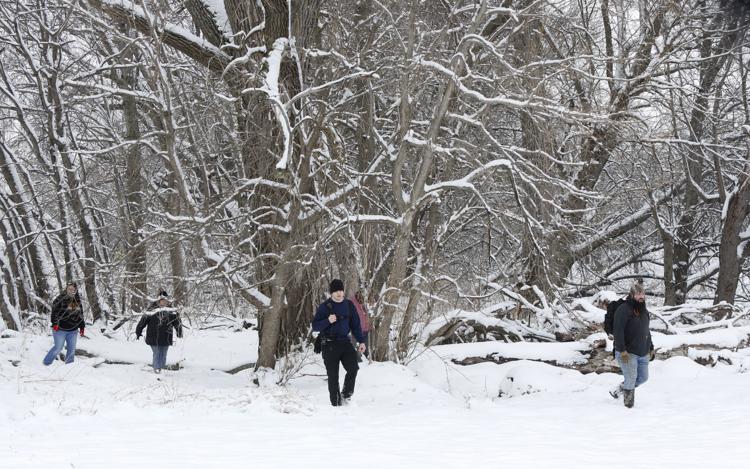 040918mp-Jake-Wilson-search-9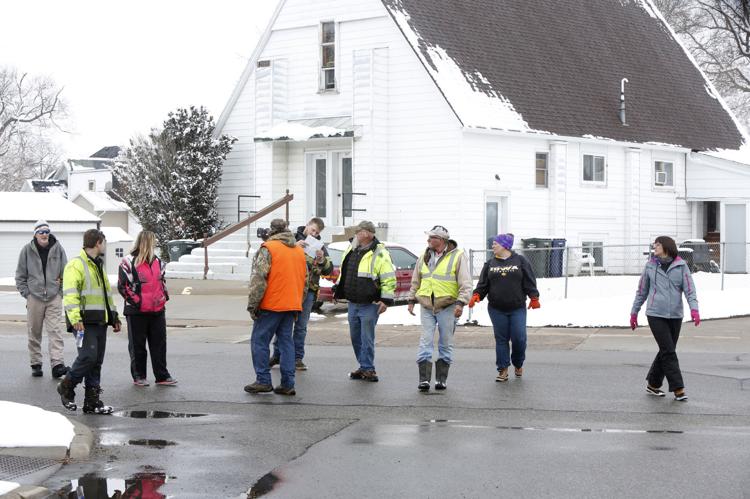 040918mp-Jake-Wilson-search-8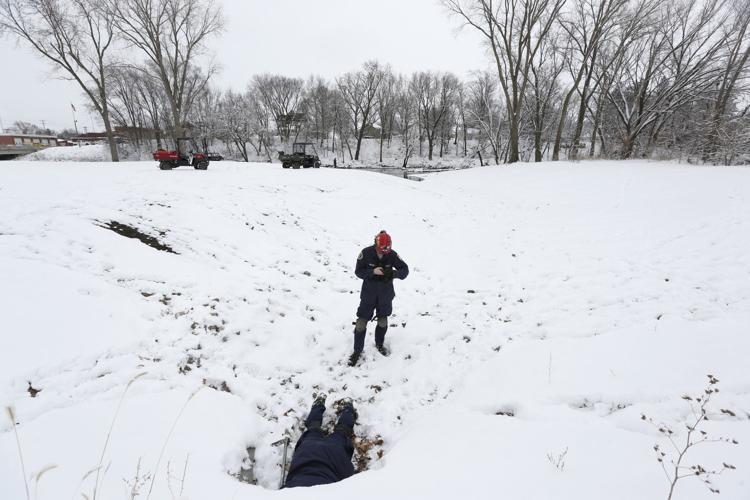 040918mp-Jake-Wilson-search-7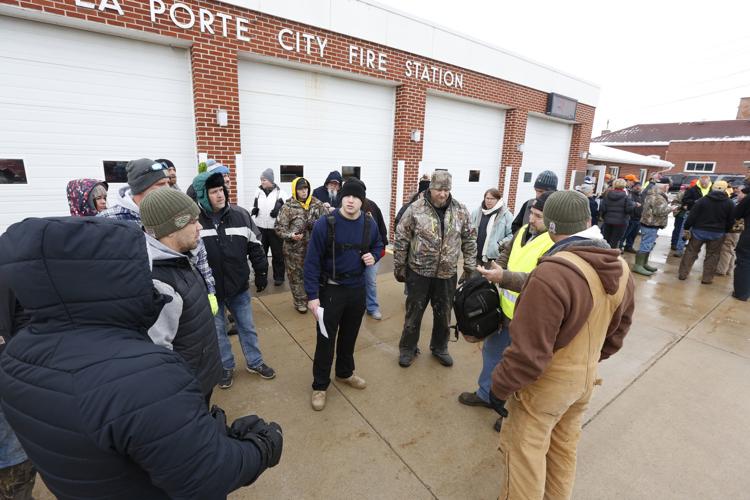 040918mp-Jake-Wilson-search-6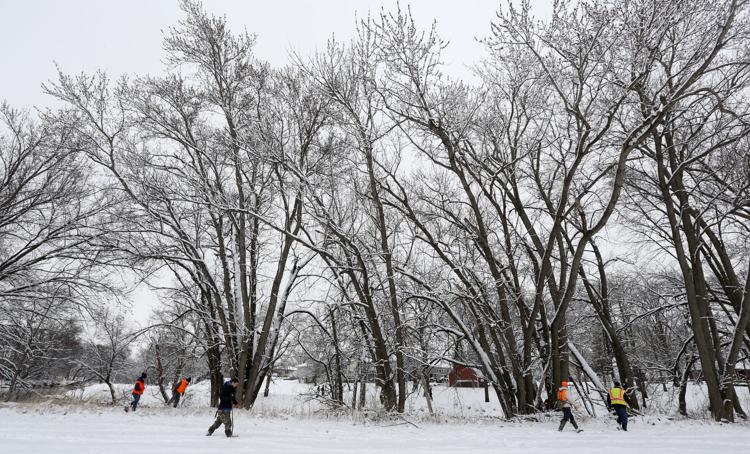 040918mp-Jake-Wilson-search-40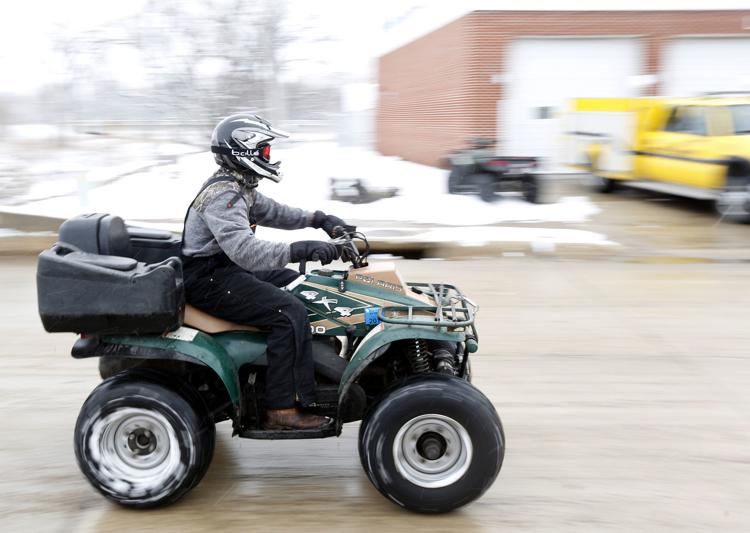 040918mp-Jake-Wilson-search-38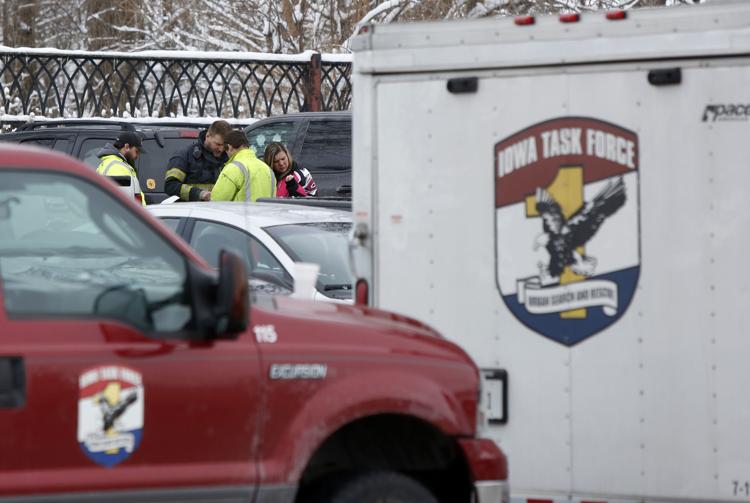 040918mp-Jake-Wilson-search-37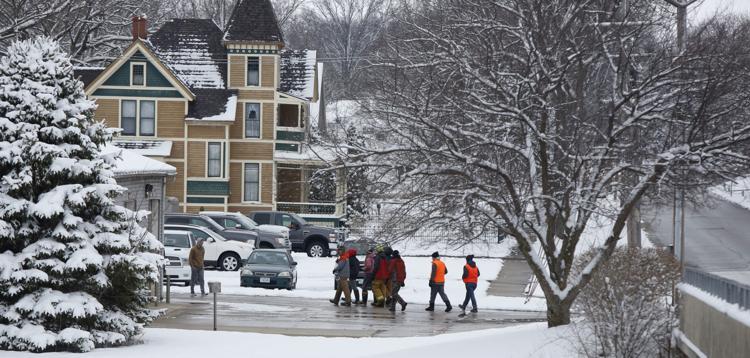 040918mp-Jake-Wilson-search-17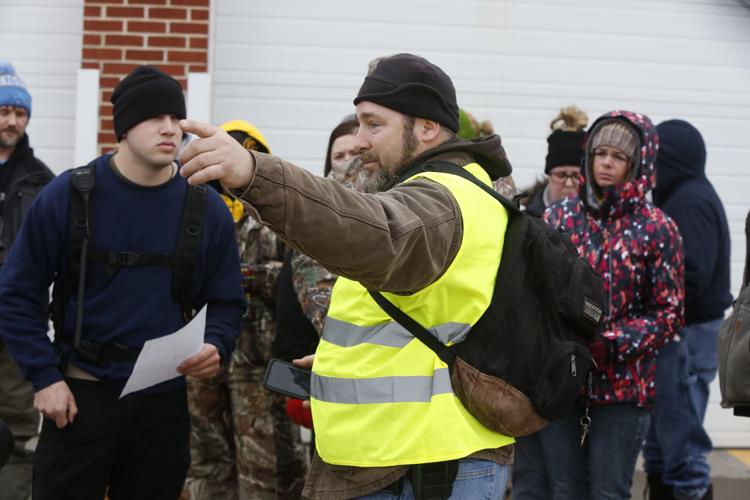 040918mp-Jake-Wilson-search-16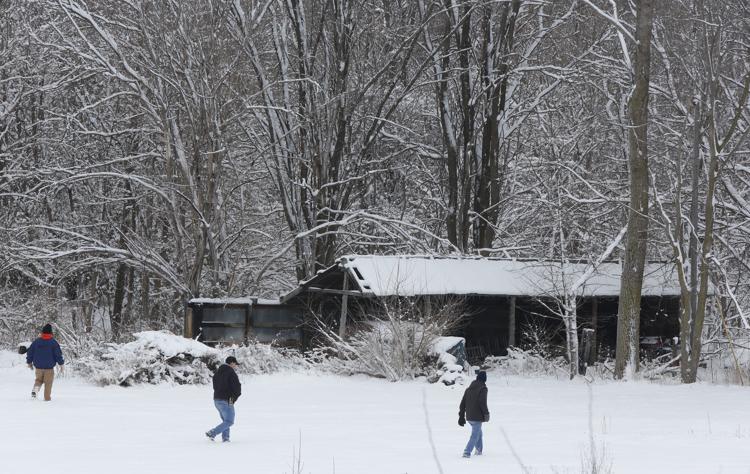 040918mp-Jake-Wilson-search-15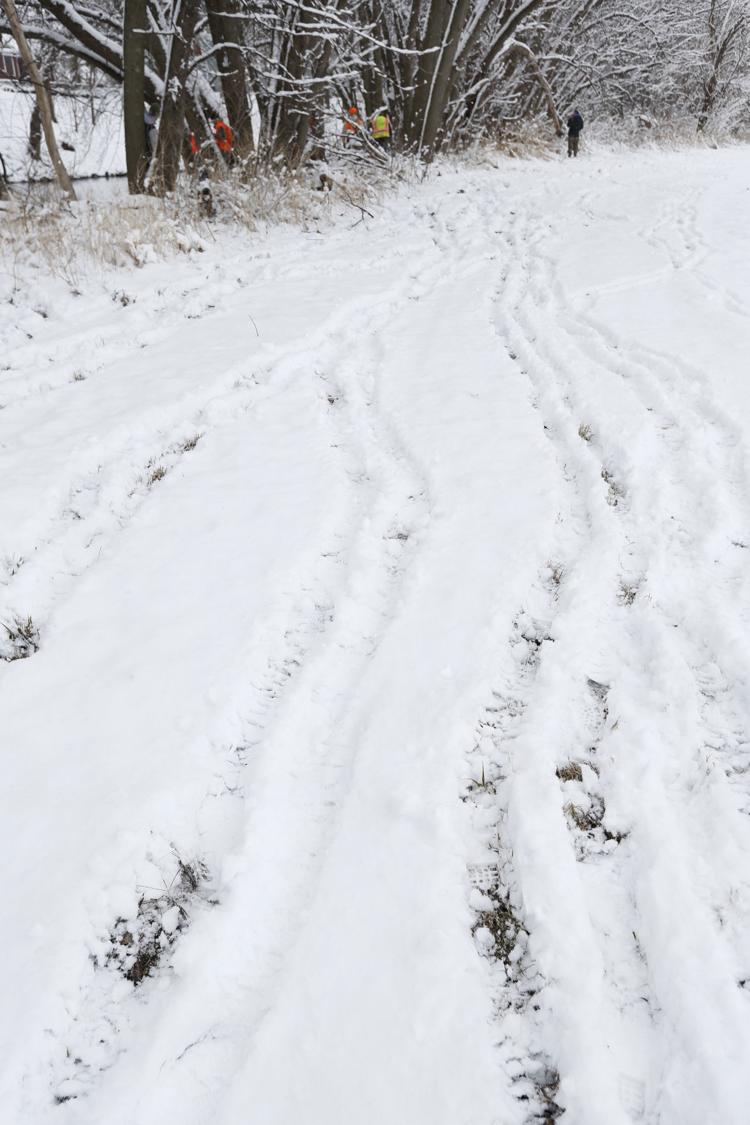 040918mp-Jake-Wilson-search-14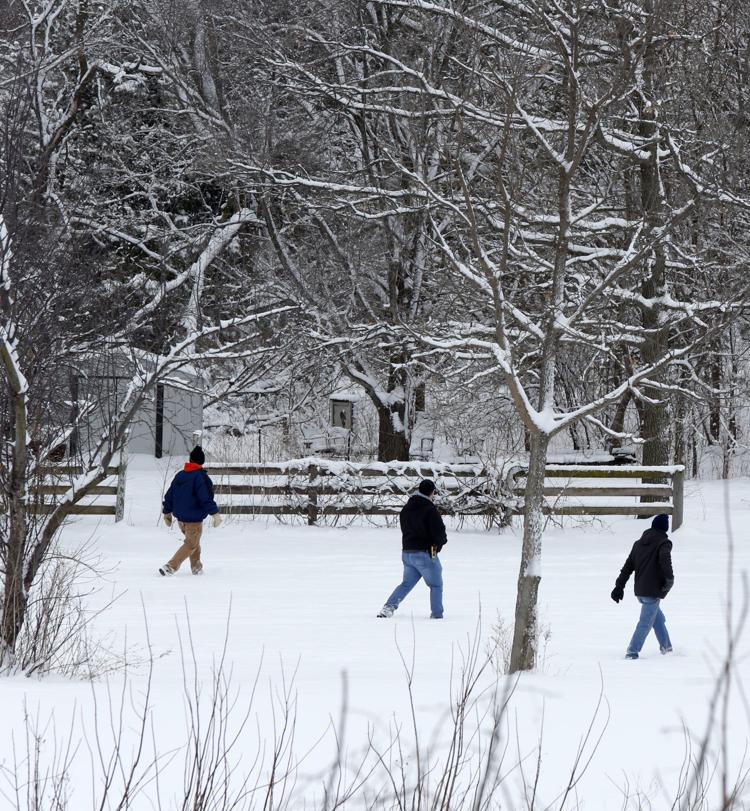 040918mp-Jake-Wilson-search-13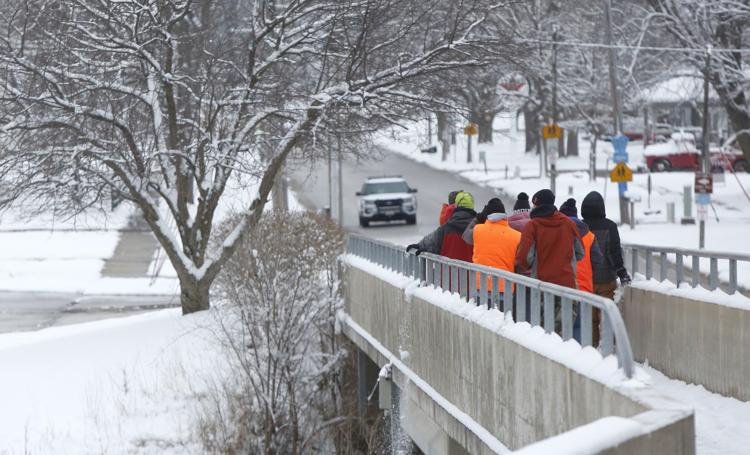 040918mp-Jake-Wilson-search-12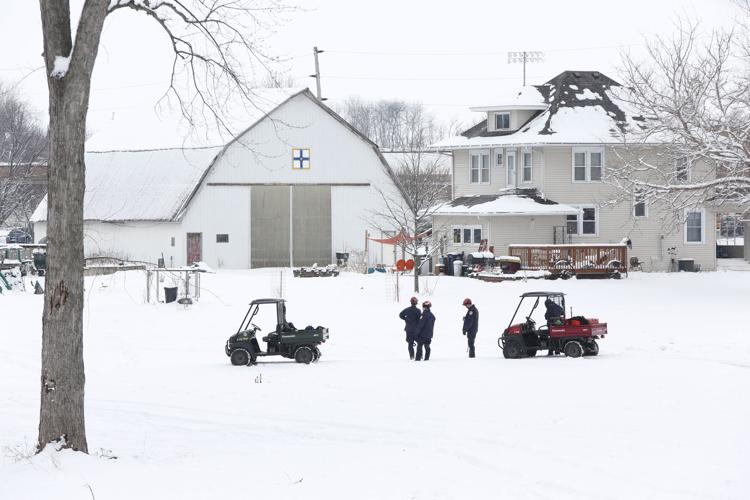 040918mp-Jake-Wilson-search-3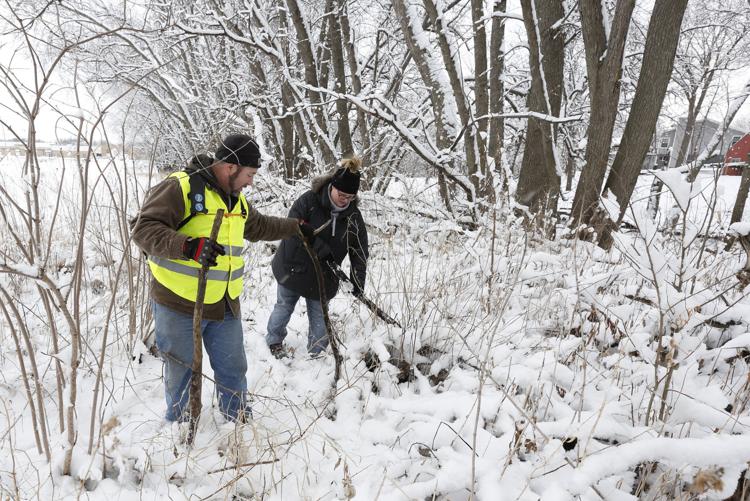 040918mp-Jake-Wilson-search-5
040918mp-Jake-Wilson-search-2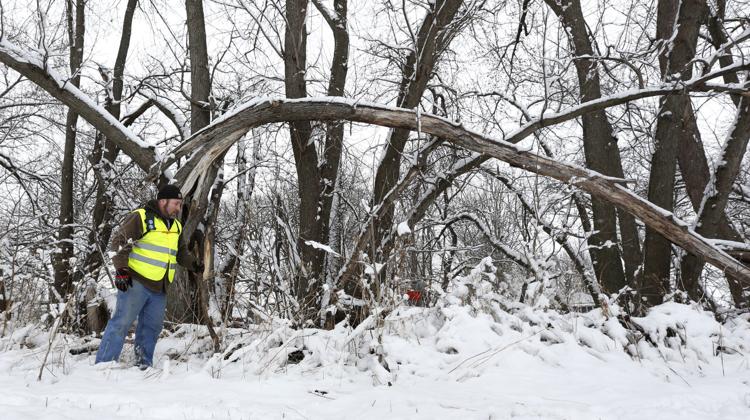 040918mp-Jake-Wilson-search-1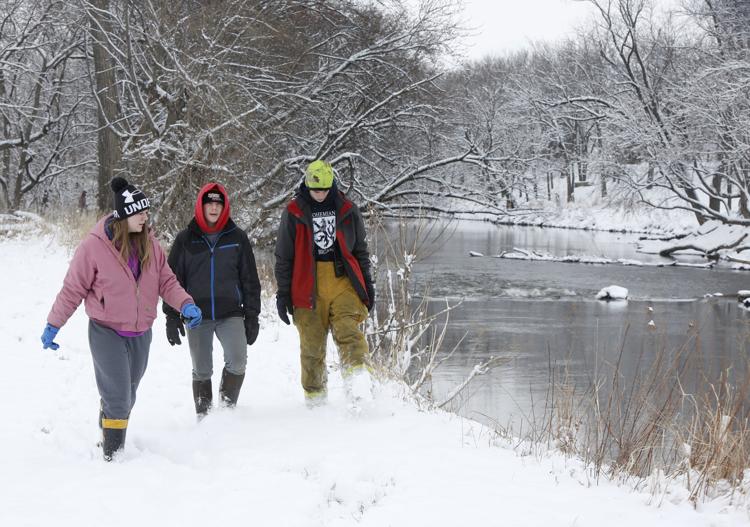 040918mp-Jake-Wilson-search-4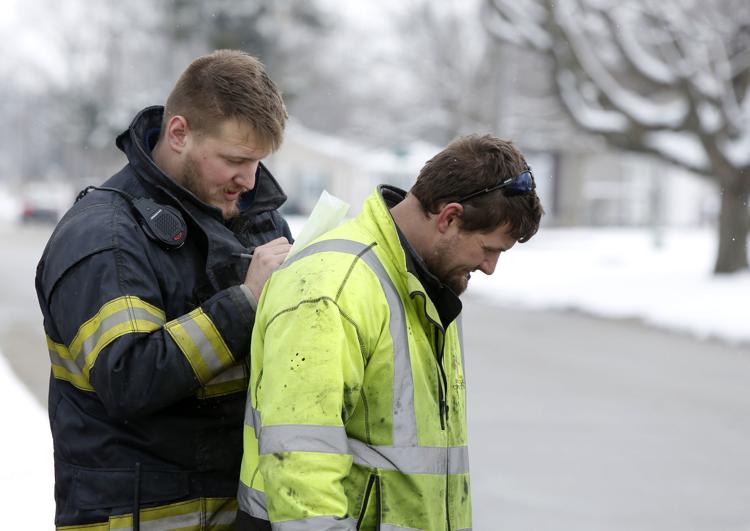 040818jr-lpcity-search-9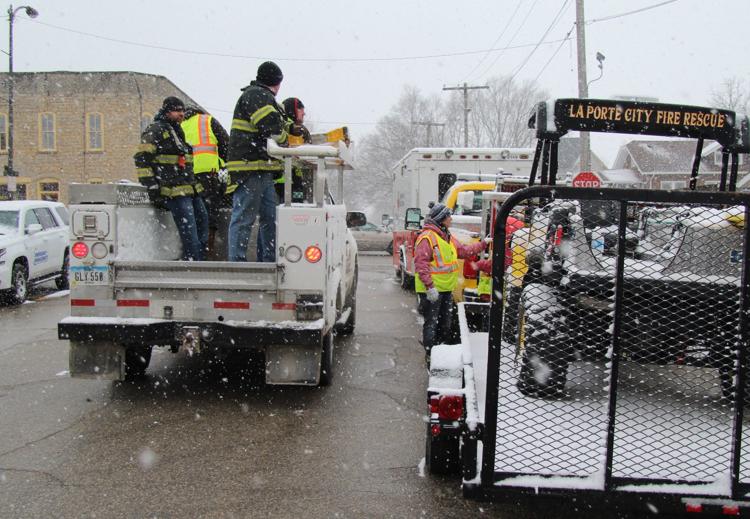 040818jr-lpcity-search-8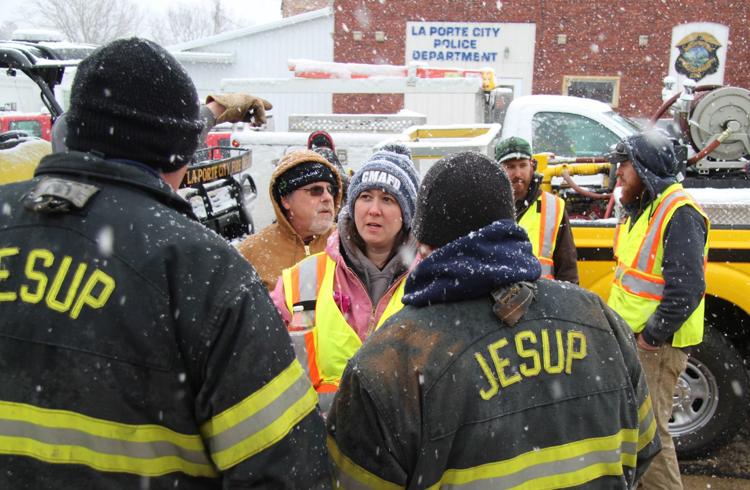 040818jr-lpcity-search-7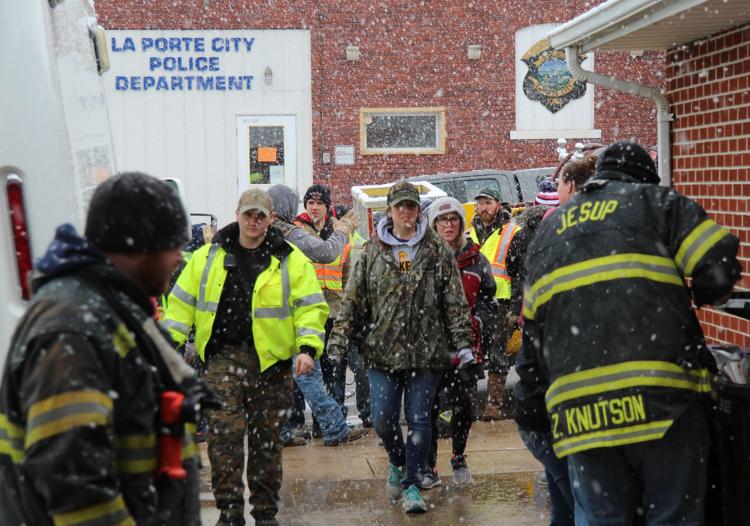 040818jr-lpcity-search-6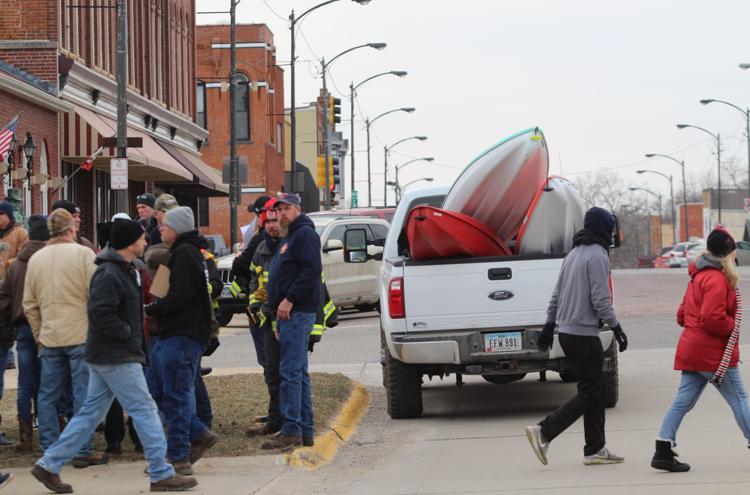 040818jr-lpcity-search-5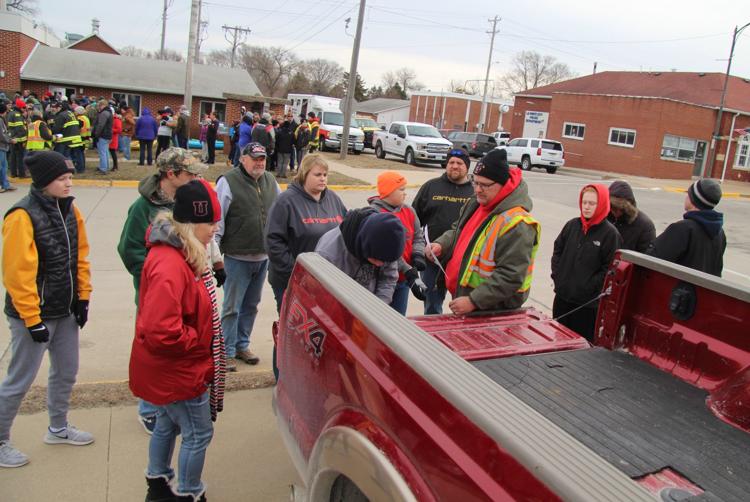 040818jr-lpcity-search-4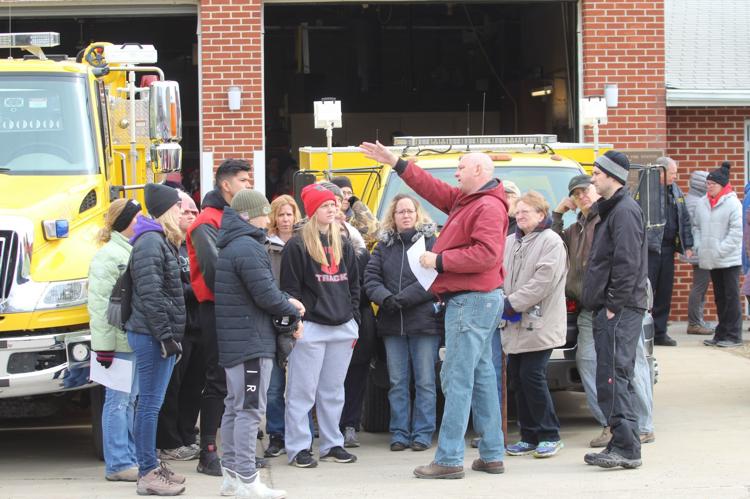 040818jr-lpcity-search-3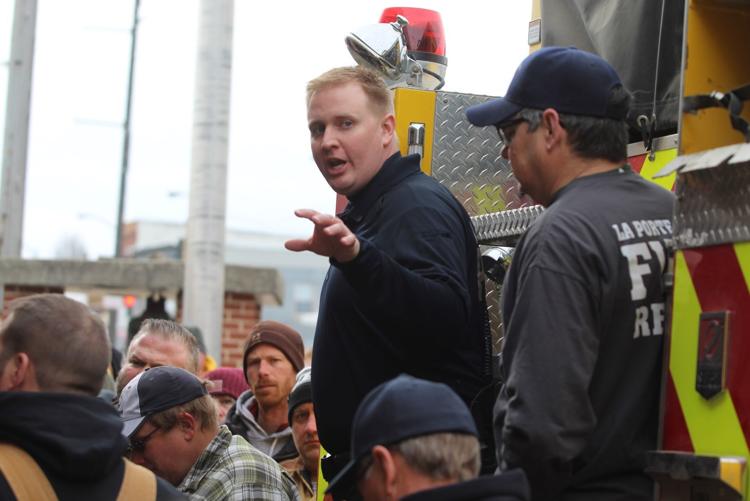 040818jr-lpcity-search-2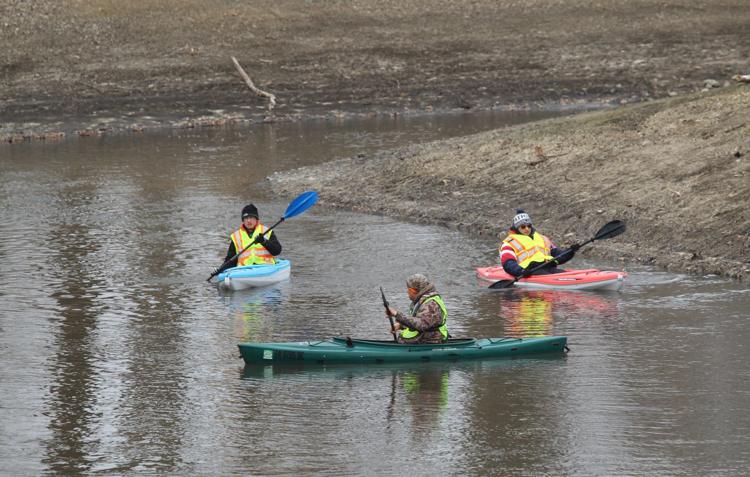 040818jr-lpcity-search-1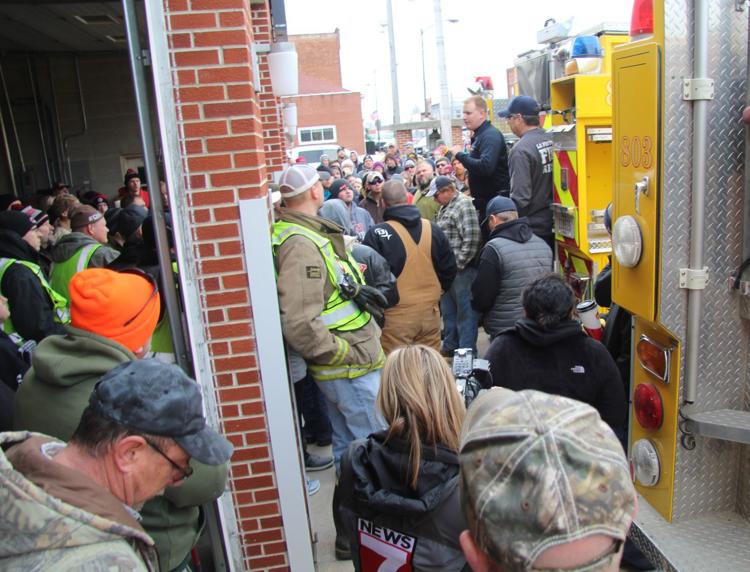 040818jr-missing-teen-1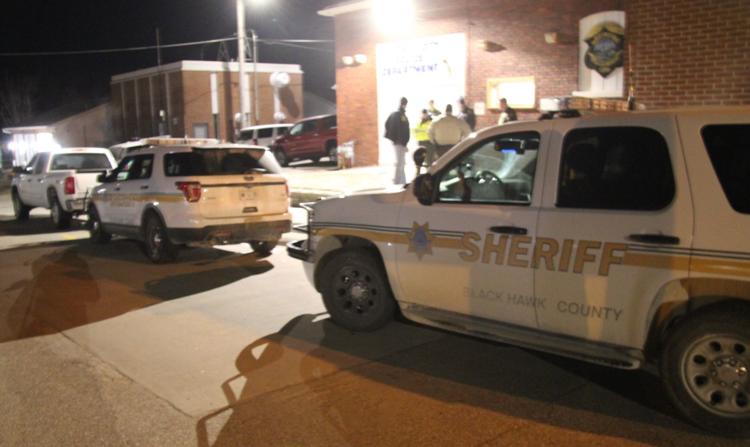 Jake Wilson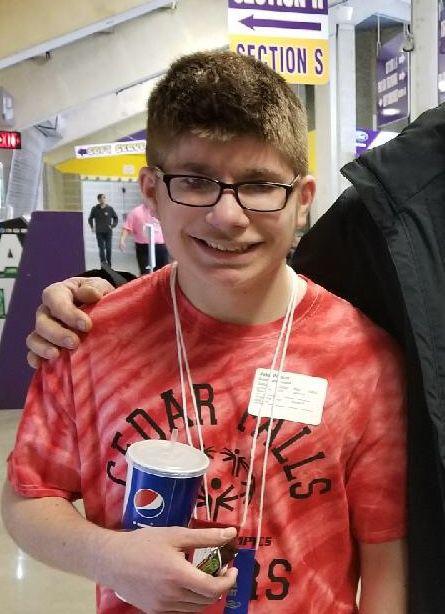 UPDATE: Community mourns loss of veteran radio broadcaster Cory Ford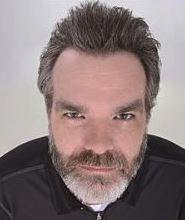 WATERLOO – A longtime radio personality who used to make the Cedar Valley laugh has died.
Cory Ford died at home in rural Cedar Falls on Wednesday. He was 45. Black Hawk County sheriff's deputies investigated, and foul play is not suspected.
Ford, a north Wisconsin native and a father, had been a DJ and music program director at classic rock station KCRR-FM, working in local radio for more than 15 years.
An official at KCRR said Thursday everybody is shaken up at the station.
"Cory worked in the Waterloo radio market for approximately 15 years and was the face of KCRR for most of those years. We are all deeply saddened by the loss of not just a former co-worker but a great friend as well. Cory was very involved in the public and a beloved member of the community. We want to extend our deepest sympathies to his family and friends during this difficult time," KCRR officials said in a statement.
The station is planning a tribute highlighting Ford's years in radio.
"It's just a huge loss for all of us," said Craig Laue, program manager and morning host at KOKZ, where Ford worked briefly.
Laue said it was always a pleasure to work with Ford — even when they were at competing stations — especially while lending their talents for charitable events.
"Sometimes it can be competitive in this field, but it wasn't like that with Cory. … He would never hesitate to lend a hand, and that's what I respected about him," Laue said.
Ford's position at KCRR was eliminated in December, according to a message he posted on Facebook that thanked his listeners.
"Thank you for all of the wonderful memories … I wish my former coworkers the best and thank them for everything!!! As sad as it is to be forced to walk away from what I have known for so long, it's an opportunity to finally have the freedom to pursue other dreams," Ford wrote.
More recently he had been an insurance agent, according to his page.
Ford studied communications at the University of Minnesota-Duluth, and his bio on the radio station website — still up as of Thursday — said he "found his way to radio through many failed attempts at real life."
After a stint on the morning show at KDAT-FM in Cedar Rapids, Ford came to Waterloo area in the early 2000s as part of the KCRR team.
Lou Waters — another local radio veteran — remembers their first meeting. Waters was working a live remote for KFMW-FM at a My Waterloo Days event, and Ford walked over, introduced himself and began handing out T-shirts for the rival KCRR to the KFMW listeners.
"We didn't have any swag to hand out," Waters said.
In the years the followed, Waters and Ford would run into each other on the job and off. Occasionally he'd drop by a live remote where Ford was broadcasting.
"It was the start of a friendly rivalry," Waters said.
Ford briefly left broadcasting but returned to the field with a job at KOKZ-FM. He did the morning show for about five months and eventually headed back to KCRR in December 2013.
"That was his baby. That was his love," Laue said.
Ford's death also touched Gary Kroeger, a "Saturday Night Live" alum who works for a local communications company.
"This is a loss of far greater dimensions than personal sadness. Cory was an institution here. I always told him his talent was bigger than this market. Running into Cory, or participating with him at a fundraiser was a great joy," Kroeger wrote in a Facebook post.
Legendary coach, official Bob Siddens passes away at 93
WATERLOO -- "Win with humility, lose with dignity ... but don't lose!"
It was one of Robert "Bob" S. Siddens' favorite catchphrases.
Thursday morning, after a long battle with illness, the legendary Waterloo West High School coach and wrestling official passed away in his sleep at his Cedar Falls home at the age of 93.
He left a legacy of humility and dignity moreso than wins and losses.
"He made everybody feel important," said Don Huff, a two-state champion for Siddens at West.
In 27 years at West, Siddens coached the Wahawks to 11 state titles while compiling a dual record of 327-26-3, including a record 88-match win streak from 1968-1975 that has since been eclipsed.
He coached 51 state champion wrestlers, and 33 state runner-ups.
His most famous pupil was Dan Gable, or as only Siddens called him, Daniel. From 1964-66, Gable posted a 64-0 mark for Siddens while winning three state titles before going on to become a national champion wrestler at Iowa State, the 1972 Olympic gold medalist in Munich and then beginning his own legendary coaching career at the University of Iowa.
Gable, with high school teammate Marty Dickey, visited Siddens at his house this past Saturday, spending 45 minutes with their coach and life-long mentor. 
"He was sleeping when we got there, but he woke right up when he heard Marty and I talking," Gable recalled. "I'm so glad I got a chance to see him. I knew he had been struggling in recent months. I could tell he was close. I loved that guy. In ways I had prepared for the moment, but when I talked to Kara (one of Siddens daughters) today, that is what started to break me up."
Gable said there were things he learned from Siddens that he used throughout his coaching career and still uses, and one thing stood out more than anything. 
"He met the needs of the individual," Gable said. "He knew how to get to each guy. It was everybody, people from all walks of life. I call it from both sides of the track.
"He didn't care which side you came from, he treated you the same. To him, you were more than just his athlete, you were somebody he needed to take care of and I loved that about him."
Another of Siddens' great wrestlers, two-time state champion and two-time Michigan State national champion Dale Anderson, was overwhelmed with emotion when he learned of the news in East Lansing, Mich., where Thursday night Anderson was inducted in the MSU Athletics Hall of Fame. 
"When I found out I couldn't even talk," said Anderson with his voice cracking. "I had to hand my phone off to Sandy (Anderson's wife). 
"It's such a loss to so many people. I was the luckiest man in the world to have him as a coach, mentor and for many years now, one of my best friends.
"He will be looking down on me tonight smiling and be happy for me, so I will try to be happy," continued Anderson. 
Siddens had been in failing health recently, including a recent hospital stay.
But up until recent years, when he wasn't allowed to drive anymore, he was a frequent visitor at the National Wrestling Hall of Fame Dan Gable Museum in Waterloo.
"The neat part about it is when he was still driving, we could count on him like clockwork to stop at the museum at least once a week," said Kyle Klingman, the executive director at the museum. "He would pull in and park in the same parking spot.
"He loved to visit and have conversations with people. We'd introduce him to visitors and they'd have two-hour conversations where they'd get the inside scoop on the psychology of the greatest high school wrestling coach in history.
"He had so much to give and tell and he never got tired of telling those stories, even if he had told them 10 times."
Among the many things people forget about Siddens was he was just as influential as a referee as he was as a coach. When he wasn't coaching  West, Siddens was a respected Division I wrestling official, officiating 27 NCAA national championship events.
"That is the story that gets lost sometimes," Klingman said. "As big of an influence as he was on so many wrestlers, he was an influential wrestling official that got a lot of officials into the business.
"Mike Allen is one of those guys. Mike Allen probably wouldn't be the official he was without Bob Siddens."
Huff, who served as Siddens' assistant for 10 years at West before replacing him for the 1977-78 season, was one of four Huff brothers -- Charles, Dale, Don and Tom -- to wrestle for Siddens. Don (2) and Tom (3) won multiple state championships.
"He was so successful because he could adapt to the wrestler," Huff said. "In the wrestling room, he was all business. And he got you to buy in. He'd build you up and if you were doing something he liked, he'd have you demonstrate it and by the end he had a room full of confident kids."
Siddens has been inducted into numerous halls of fame, including the National Wrestling Hall of Fame, the Iowa Wrestling Hall of Fame, Iowa Officials Hall of Fame, United States Wrestling Federation Hall of Fame, National Referees Hall of Fame, the National High School Sports Hall of Fame and the International Wrestling Hall of Fame. He was also inducted into the University of Northern Iowa Hall of Fame in 1990. 
Siddens was as humble as he was generous. 
While talking about his own competitive wrestling career during an interview with the Des Moines Register, Siddens said, "I was better than average. When we wrestled strong teams, I often ended up wrestling the other team's weakest man so I could win."
As far as his coaching career, he told the Register, "High school athletics was my life. People ask why I didn't go into college coaching and it's simple. I respect the pros and I respect the colleges, but I always felt the high school concept was the most important part of athletics."
His list of star pupils also included John and Bob Bowlsby. Bob is currently commissioner of the Big 12 Conference. 
Siddens is survived by his wife, Joyce, children JoEllen, Scott, Todd, Beth, Erica and Kara, 18 grandchildren and eight great-grandchildren.
He was born in Council Bluffs and graduated from Eagle Grove High School in 1943, earned his bachelor's degree at Iowa State Teachers College in 1949 and a masters degree in educational administration from Northern Colorado College.
He also served as Waterloo West High director of athletics from 1964-90, and when long-time Wartburg College wrestling coach Dick Walker died in an automobile accident, served as the Knights' interim coach in 1991.
Funeral arrangements are pending at the Locke Funeral Home at 1519 West 4th St. in Waterloo.
Builder and community volunteer Craig Shirey remembered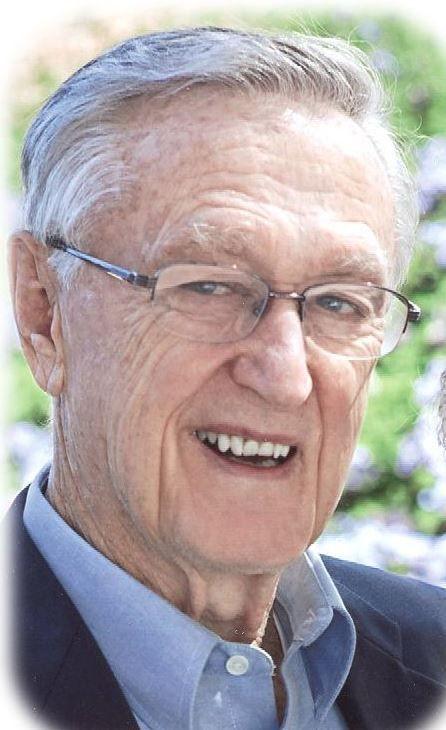 WATERLOO — A man who helped build the Cedar Valley is being remembered for his faith, humility and love of community.
Craig Shirey, 84, died Friday at Friendship Village Health Center. He was president of the C.W. Shirey Co., a Waterloo ready-mix concrete supplier and contractor founded by his father.
"If you look at a John Deere building and the UNI-Dome, you see his work. That concrete came from his company," noted his son, Chuck Shirey, of Waterloo. His company was involved in most John Deere construction for 30 years until 1987, when Craig retired and sold the business.
WATERLOO - Craig W. Shirey, 84, of Waterloo died Friday, September 28, 2018 at Friendship Vi…
Craig graduated from West High School and earned a civil engineering degree from Iowa State University. He and his wife, Nancy, had three children.
"My dad was a humble, quiet man of faith," said Chuck; a man who engaged in the interests of his children and grandchildren. "He was a great dad and great granddad.
"He loved the people around him and encouraged all, particularly his family, to do our work with integrity. We miss him greatly."
Bob Brown knew Craig through organizations like the Chamber of Commerce, the Spokesmen's Club and Westminster Presbyterian Church. They were part of a coffee group that started in 1967 and met five days a week for decades. He said the businessman was "well-respected in the community" but didn't have a big ego.
"He didn't try to give the impression 'Look what I've done,'" said Brown. "I never heard that from Craig." Instead, when it came to the business, he quietly "carried it on and did a super job."
Chuck noted that his father "did not toot his own horn" even as he expanded C.W. Shirey Co. throughout Northeast Iowa. He got involved in civic organizations such as the Rotary Club, the Waterloo Ambassadors and the YMCA. He also served as a member and chairman of the Waterloo Planning Commission.
He and Nancy worked as a team in philanthropic and volunteer capacities for decades, as well. Among the recognition the couple earned for that lifetime of service was being named one of The Courier's Eight over 80 in 2016.
The fact that Craig's father started his company during the Great Depression "shaped my dad's sense of personal and professional frugality," said Chuck.
"It is that frugality that helped him and my mom be able to give liberally to the community," he added. "While he ran the company, he volunteered his time and served in many capacities — serving on committees, boards, and donating time and money to community groups."
Chuck noted that, in retirement, his dad "enjoyed getting back to working with his hands, and particularly loved building and rebuilding homes for those who needed help." He got involved in Habitat for Humanity, church mission trips and national recovery programs.
"One thing I'll say about Craig, if he believed in something you knew he believed in it," said Brown, noting Shirey didn't always agree with others. "He didn't hold back, but he also had a soft side.
"He was a pretty strong Christian, he wouldn't mind saying that," added Brown.
"His faith was a huge issue for him," agreed Chuck. "I think that drove his sense of wanting to do good things for people. He just really loved this community and he gave it his all."
Visitation will be 4 to 7 p.m. Wednesday at Locke Funeral Home, 1519 W. Fourth St. A memorial service will be held 10:30 a.m. Thursday at Westminster Presbyterian Church, 1301 Kimball Ave.
Longtime Cedar Falls reserve police officer dies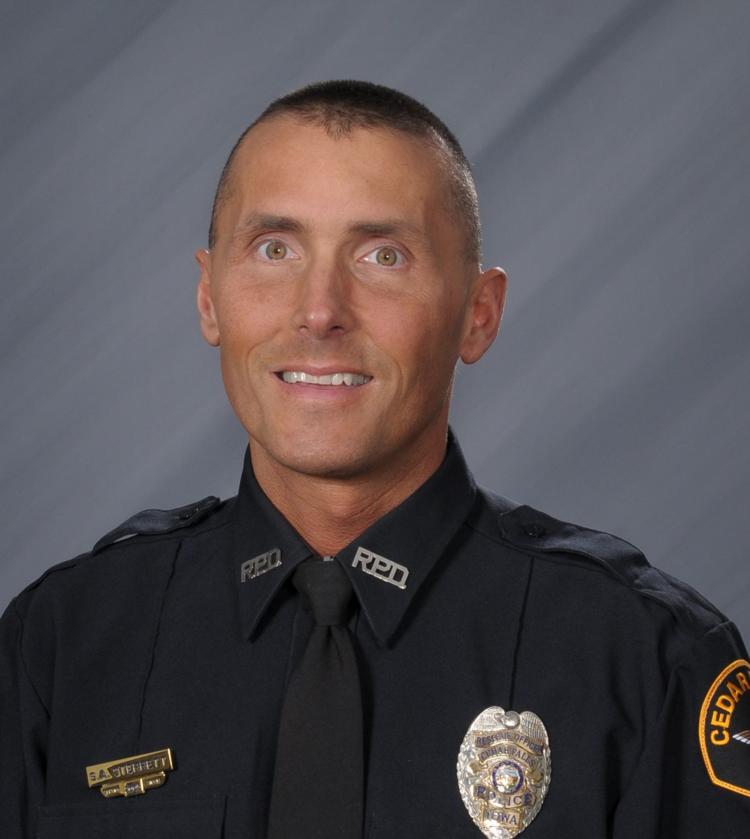 CEDAR FALLS – A longtime reserve police officer has died following a long battle with cancer.
Scott Sterrett died Thursday at Cedar Valley Hospice Home in Waterloo, according to Locke Funeral Home. He was 49.
Sterrett had been the longest-serving reserve officer with the Cedar Falls Police Department.
"He spent a lot of time helping the officers out, particularly during the weekend night shifts when we have the most activity. He was a great asset to the team," said Police Chief Jeff Olson. "He was a very good officer, an intelligent, caring individual, and the officers enjoyed working with him."
Last year, Sterrett was diagnosed with Stage 4 pancreatic cancer, according to Courier archives. Benefits were arranged to help the family with expenses.
"We knew he developed a very serious illness, and we're very sad to hear that he passed today.
Sterrett joined the police force in May 2005 and last served a shift in the spring of 2018, Olson said. He was an avid runner and competed in the Boston Marathon.
Services will be at 11 a.m. Tuesday at Nazareth Evangelical Lutheran Church, with burial at Greenwood Cemetery, Cedar Falls. Visitation is 3 to 7 p.m. Monday at Locke Funeral Home, Waterloo.
Longtime former Cedar Falls and AEA school board member passes away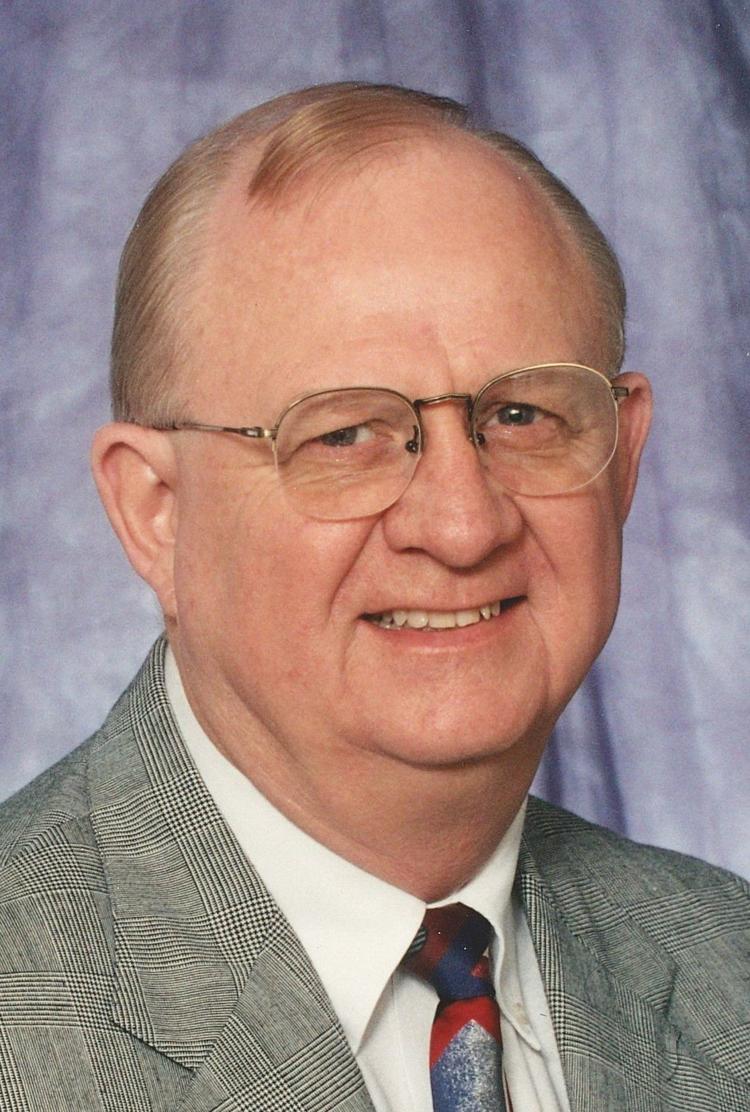 CEDAR FALLS — A longtime advocate for education in the Cedar Valley and across Iowa has died.
Dick Vande Kieft served on the Cedar Falls Board of Education for 31 years. After stepping down in 2011, he continued serving on what is now the Central Rivers Area Education Agency Board of Directors. Vande Kieft resigned from that board in July for health reasons after 10 years of service.
He died Wednesday at age 78. Later that morning was the funeral of his wife, Judy, who died Nov. 4.
Karl Kurt, Central Rivers' assistant chief administrator, said Vande Kieft was fiercely dedicated to education issues and "took his role on the board very seriously." That passion carried over into interactions Kurt saw between Vande Kieft and his wife, who had been ill.
"He was just so caring and considerate and just talked to her in a way that was special," said Kurt. "That probably encompasses who Dick was and why we'll miss him so much."
Joyce Coil, president of the Cedar Falls Community Schools' board, called Vande Kieft "a wonderful educational leader." She said he particularly championed early intervention for children who struggle with reading.
According to a Courier story on Vande Kieft's retirement from the board, his 31 years of service was a record dating back to 1916. For nine of those years, he served as president or vice president. Coil said his tenure still stands as the longest.
"Dick modeled for all of us what that role as board member should look like," she added. "I just felt like that set the tone for how you acted at a school board meeting."
Kurt described him as "tough but fair" in his work with AEA administrators. "Obviously, he brought great experience and knowledge to the board. I think he prided himself on asking tough questions; he brought accountability."
Debra Rich, president of the Central Rivers board, agreed. "I just think that really it was all about the kids, and he wanted the data to prove whatever it was we were doing was working." He held the board's Director District 7 seat, representing the Cedar Falls, Denver, and Janesville school districts.
At the state level, Vande Kieft served on the board of directors for the Iowa Association of School Boards from 1993 to 2011. He was the association board's president-elect, president or treasurer for all but five of those years. He served on the IASB legislative resolutions committee as well as the Iowa Schools Cash Anticipation Program's joint investment trust board.
At the national level, Vande Kieft represented Iowa at the National School Board Association delegate assembly and served on both the central region and national nominating committees for NSBA directors and president.
"I think his service to the various boards that he served on (was) a testament of his passion for the education of kids in Iowa," said Rich. "It was a calling and duty that he felt to really be an advocate for kids."
Vande Kieft's funeral is at 10:30 a.m. today at Nazareth Lutheran Church. Visitation was Sunday at Dahl-Van Hove-Schoof Funeral Home, and will continue for one hour before services at the church.
Kathy McCoy fondly remembers her old boss, George H.W. Bush
WATERLOO — The nation lost a former president Friday night, but Kathy McCoy of Waterloo lost the "good man" who employed her for several years.
For around eight years, McCoy served as part of George H.W. Bush's advance team, helping to plan each detail of many of his campaigns, vice-presidential and presidential trips both inside and outside of the United States.
She learned Bush died at the age of 94 on Saturday morning, and said Saturday afternoon she was still trying to process the news.
"I am really just heartbroken," McCoy said. "Every trip I saw him, he'd give me a big smile and wave, 'Hi Kathy, how are things in Iowa?'
"Some people you think are larger than life, and I guess nobody is."
McCoy was working for Donna Nelson in the 1980s when she first met then-Vice President Bush, in town to cut the ribbon on a new Chamber of Commerce building, McCoy said.
"(Nelson) asked me if I wanted to be on the advance team," McCoy said. "I said, 'Sure. What's an advance team?'"
She found she loved the behind-the-scenes work, and Nelson advised her to apply for a job working for Bush, which she did.
"Six weeks later, I got a call from the vice president's office asking if I could do an advance trip to Omaha," McCoy said.
She would go on to help with planning for nearly all of Bush's campaign trips and many of his later domestic and foreign trips as vice president and president. She's been to Germany, Finland, Japan and the Florida Keys — one of her favorites.
"I would get calls — 'Here's where you're going, here's your ticket,'" McCoy said. "But really, I can't think of one trip that I did not enjoy.
"You were beat — I worked from 16-18 hour days — but it was as much of a thrill today to look back on it as it was doing it. And I met so many nice people."
Bush was one of them, she said.
"The very first time I met him, and every time after, he reminded me so much of my dad — and that's the highest compliment I can give anybody," McCoy said. "He was just such a kind, good, true person.
"Millions of people love him, and I love him, but I actually got to know him," she added.
McCoy knows not everybody will have the same opinion of Bush, a Republican, based on his political policies and actions while in office. For McCoy, his legacy isn't about that.
"His political side is one thing, and that's I guess for the talking heads to determine," she said. "From my perspective, the personal side, (it's about) what a good, kind person he was. He would never intentionally hurt anyone's feelings.
"He was just a good man. It doesn't sound grand enough for him, but I don't know how else to say it. He was an amazing man."
UPDATE: John C. Culver, who represented Iowa in Congress, dies at 86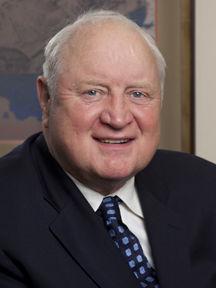 IOWA CITY (AP) — John C. Culver, who became an influential liberal while representing Iowa in Congress during the Vietnam War era following his time as a star football player at Harvard, has died at age 86.
Culver died at his home near Washington late Wednesday after a long bout with chronic illness, longtime friend Jim Larew told The Associated Press. Larew served as a top aide to Culver's son, Chet Culver, when he was Iowa governor from 2007 to 2011.
"He was a man of remarkable character. He was courageous and compassionate. He lived his life thankful for the opportunity to serve, and he taught me the importance of service to others," Chet Culver said in a statement Thursday.
His father, who won praise across the political spectrum for his independence and willingness to take tough votes, served five terms in the U.S. House after winning election in 1964. He moved to the Senate in 1974 after winning a race for an open seat, serving one six-year term before losing re-election in 1980 to Sen. Chuck Grassley.
Culver was a close friend of the late Ted Kennedy, his classmate and teammate at Harvard in the 1950s when Culver won accolades as a burly fullback on the football team. Culver was drafted to play in the NFL but didn't pursue that career. Instead, he served three years in the Marine Corps and returned to Harvard to earn a law degree.
Kennedy hired Culver as a legislative assistant in 1962 after winning election to the Senate.
Culver returned to Cedar Rapids, where he had grown up, in 1963. He was elected to represent Iowa's 2nd Congressional District after defeating the Republican incumbent James Bromwell during the 1964 Democratic landslide. During his decade in the House, he served on the foreign relations and government operations committees, among others.
He also served on the House Un-American Activities Committee, which investigated allegations of Communist ties against citizens. Culver was critical of its methods and wrote dissenting opinions for every committee report. He said he found the work satisfying because he considered himself a defender of civil liberties.
Culver was among the few House members who voted against a 1967 bill to make flag burning a federal crime with stiff penalties — an issue that inflamed passions during massive protests against the Vietnam War. He said in a speech later it was among the most important votes he ever cast because it made other difficult votes throughout his career "relatively easy from that point on."
"After studying the legislation, I realized I had to choose which fork in the road I would travel, because my conscience and my constituency were clearly in conflict," Culver said years later. "I was convinced that, although most distasteful to me, the burning of the American flag was protected speech under the U.S. Constitution."
Culver won the election to replace retiring Democratic Sen. Harold Hughes in 1974. He was a supporter of the SALT treaty in which the U.S. and the Soviet Union agreed to limit their nuclear stockpiles. He also wrote the resolution that established the so-called Culver Commission, a panel that helped modernize the Senate's procedures.
Grassley, then a congressman, handily defeated Culver after a hard-fought 1980 campaign. Aides said Culver was proud to have defended, not obscured, his liberal voting record amid a conservative movement that put Ronald Reagan and other Republicans in power.
Former Iowa Gov. Tom Vilsack called Culver a "strong voice who worked tirelessly" to represent the state.
"While holding his progressive values passionately, John Culver had the capacity to see compromise when it would be in the best interest of Iowa and the United States," said Vilsack, a fellow Democrat.
After leaving office, Culver practiced law in Washington and was co-author of a biography about Henry Wallace, the Iowa farmer who served as agriculture secretary and vice president. He maintained ties to Harvard as an advisory committee member for its Institute of Politics, where he served as interim director in 2010 and has a namesake scholarship.
Simpson College in Indianola established the John C. Culver Public Policy Center to promote civic engagement.
Culver is survived by his wife Mary Jane Cheechi, five children and eight grandchildren. He will be buried in McGregor in northeast Iowa, where he owned a home.
UPDATE: Waterloo Police announce death of K-9 officer Mitch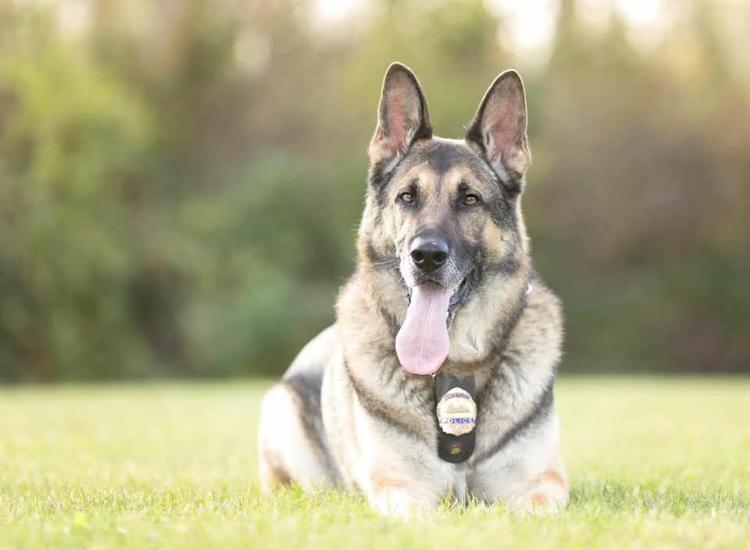 WATERLOO — An award-winning retired K-9 officer died Wednesday, according to the Waterloo Police Department.
Mitch, a 10-year-old German shepherd trained as a K-9 narcotics and patrol officer, died on the day after Christmas at the home of Lt. Steven Bose, where he had lived since retiring from the force Aug. 12, 2015, according to the department.
The department said Mitch died "of old age."
Mitch was born Feb. 5, 2008, in the Netherlands, imported to the United States, trained as a dual-purpose K-9 officer for narcotics and patrol, and partnered with Bose in the fall of 2009, according to the department.
Both Bose and Mitch were assigned to patrol as well as the Violent Crime Apprehension Team.
"He located large quantity of narcotics and cash finds," the department told The Courier. "He conducted several tracks of fleeing suspects and located (many) of them."
In 2012 and again in 2013, Mitch and three other Waterloo Police K-9s were awarded the U.S. Police Canine Association Narcotics Detection Team Champions.
"Thank you for your years of service and dedication to the City of Waterloo, Mitch," the department said on its K9 Unit Facebook page Thursday morning. "May you rest easy."
Mitch's death comes on the heels of another retired K-9 of the Iowa State Fire Marshal Division, Pogo, a 7-year-old yellow Labrador retriever who was partnered with retired Special Agent Jeff Shatzer since April 2013, retiring in July 2016.
K-9 Pogo was put down after she stopped eating and an Iowa City veterinarian discovered two inoperable liver tumors Dec. 24, according to the Fire Marshal's Facebook page.
Tate Richard Easley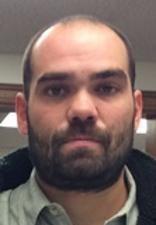 Bradley Dean Mohring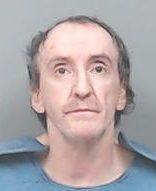 Troy L. Bijani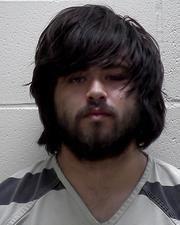 Andres Aguilar Macias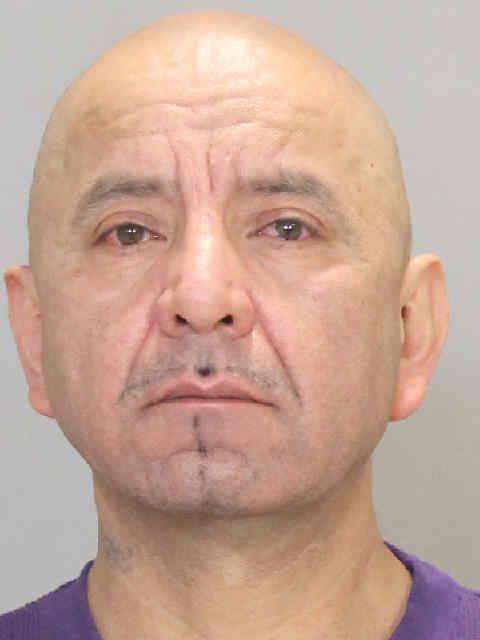 Jose Roberto "JR" Rico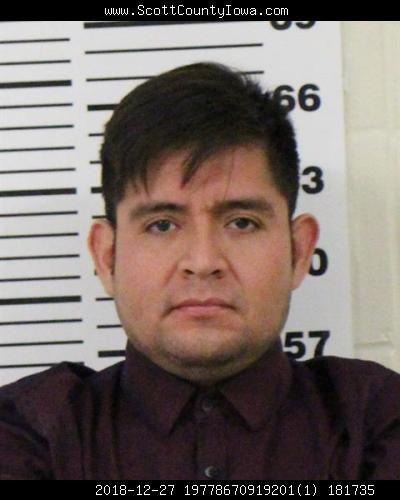 Elizabeth Ann Roeder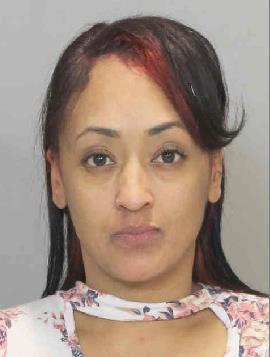 Michael Eugene Field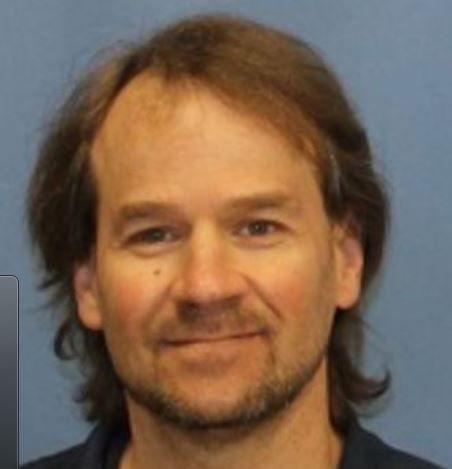 Robert Donzell Luckie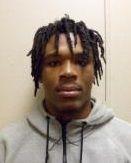 062917mp-Justin-Silos-initial-appearance-5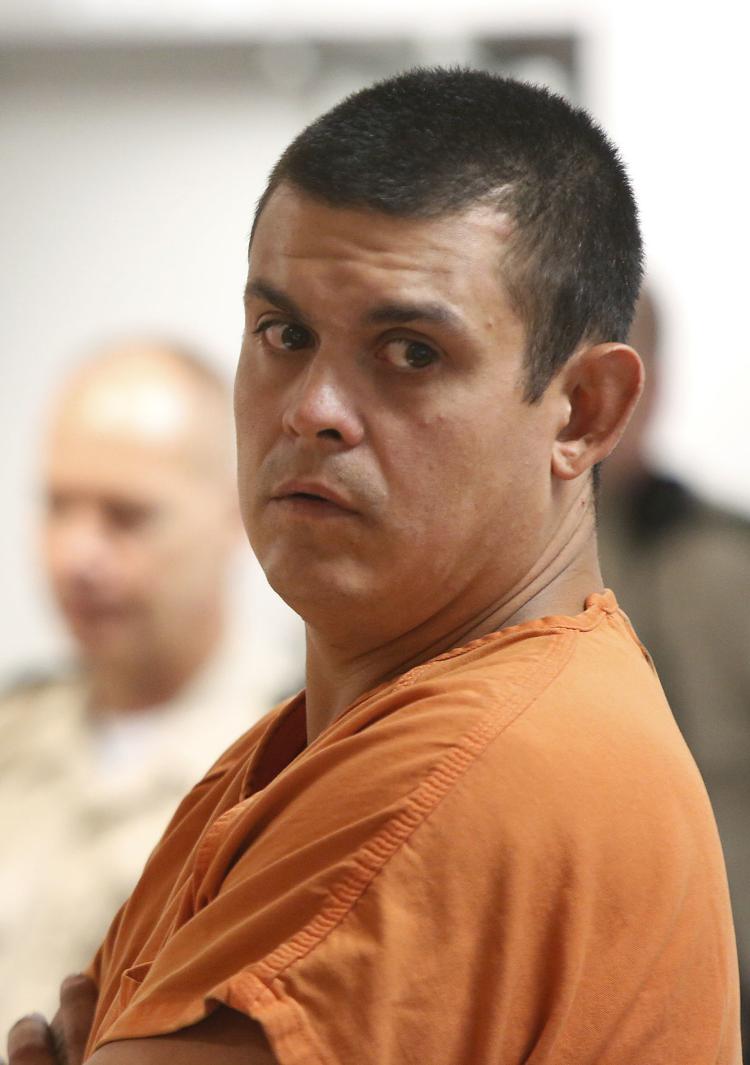 Kiera Nicole Marie Quarles
Dennis Edgar Chamberlain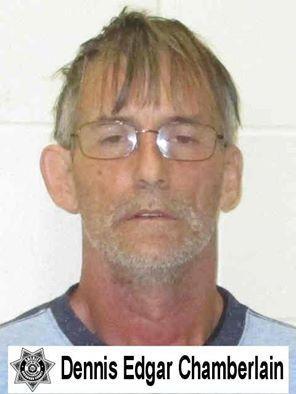 Jerry Lynn Burns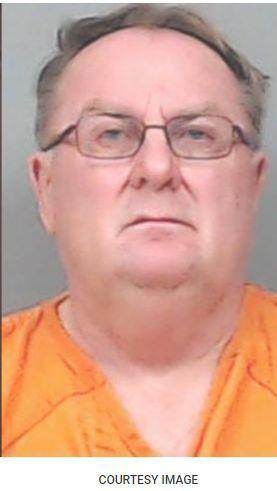 William Kirk Vanatti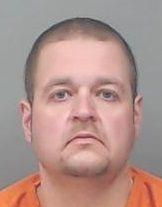 Jonathan Henry Martin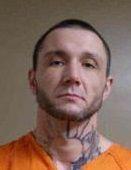 Robbie Allan Siemens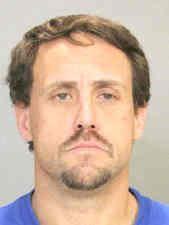 Jalen Latrell Jones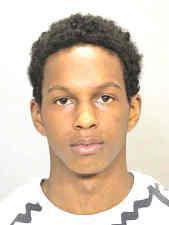 Jimmy Nabor Huynh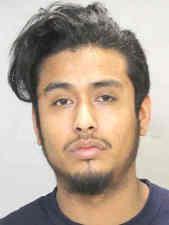 Jamar Ronod Wise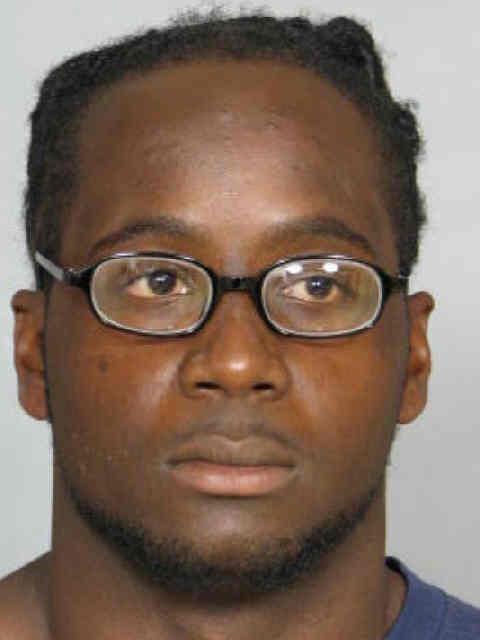 Herman L. Ronnfeldt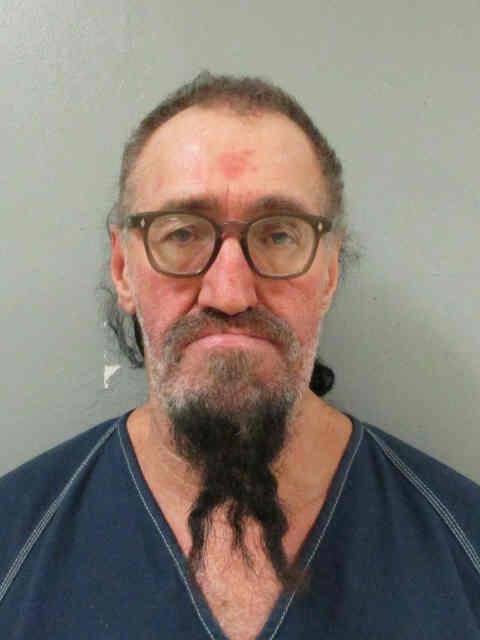 Sarah Nagy Brown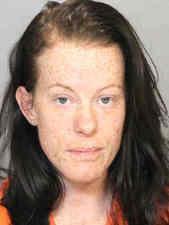 Destiny Lynn Chambers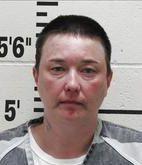 Rajih Donley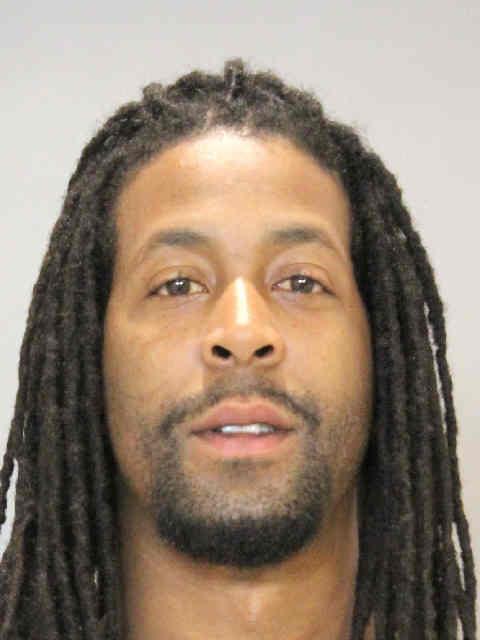 Adam Benjamin Collings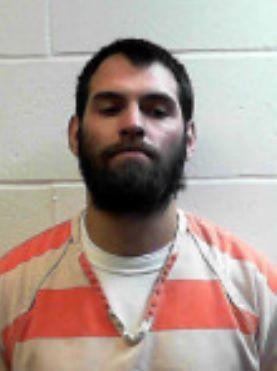 Demon Deonte Daniels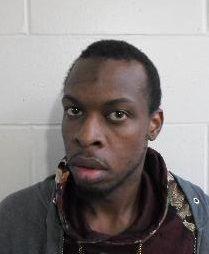 David Scott Stick and Carrie Stick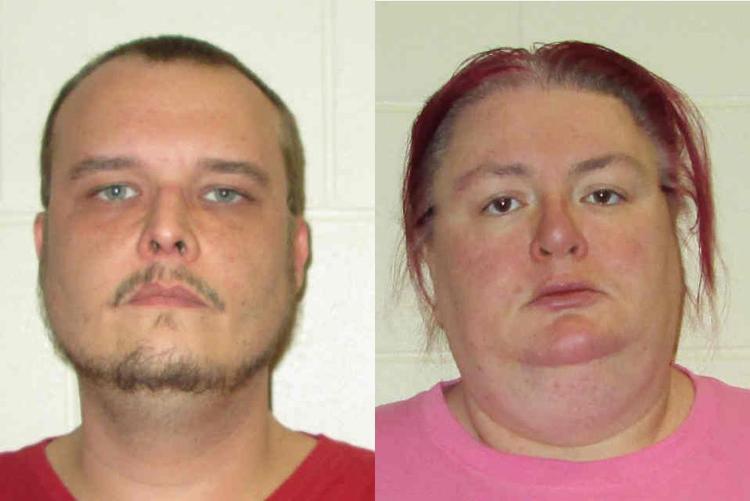 Brandon Ferin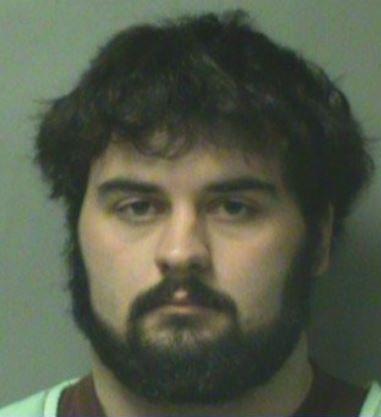 Charles Ray Montes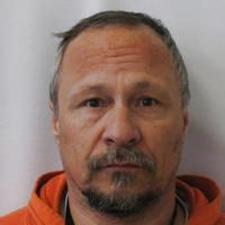 Timothy Wesley Evans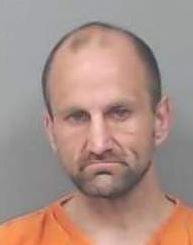 Alex Craig Shadlow, Traci Lynn Tyler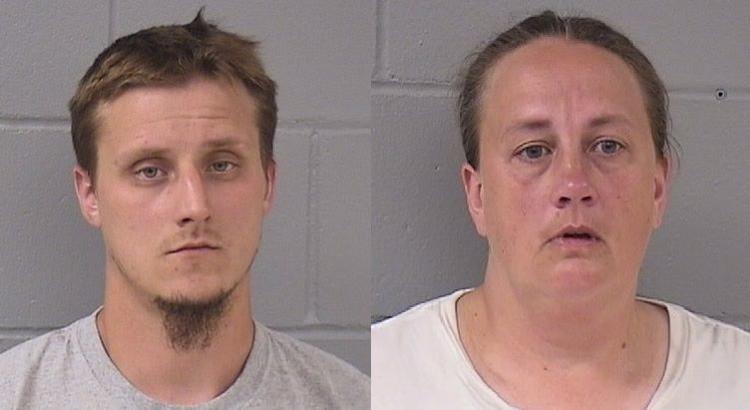 Ishmael Komeh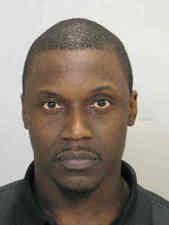 Victor Emanuel Hasvold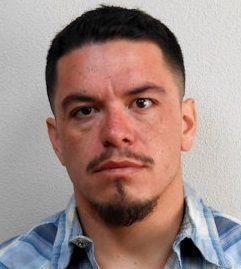 Cletio Ray Clark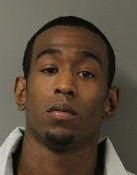 Benjamin Lewis Williams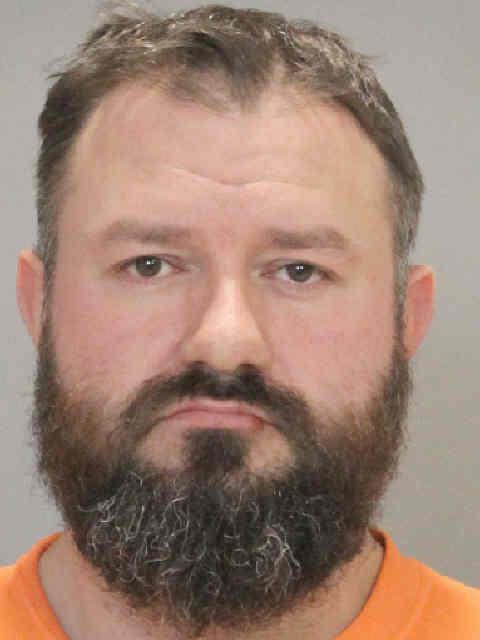 Daxton Jay Engelkes, Gabe Jason Janes, Brandon Earl Meints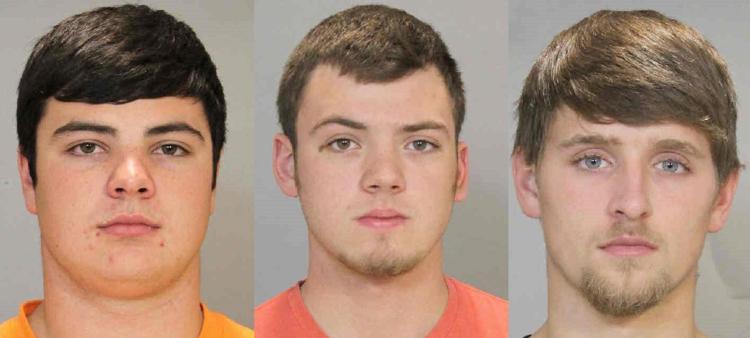 Zachary Paul Koehn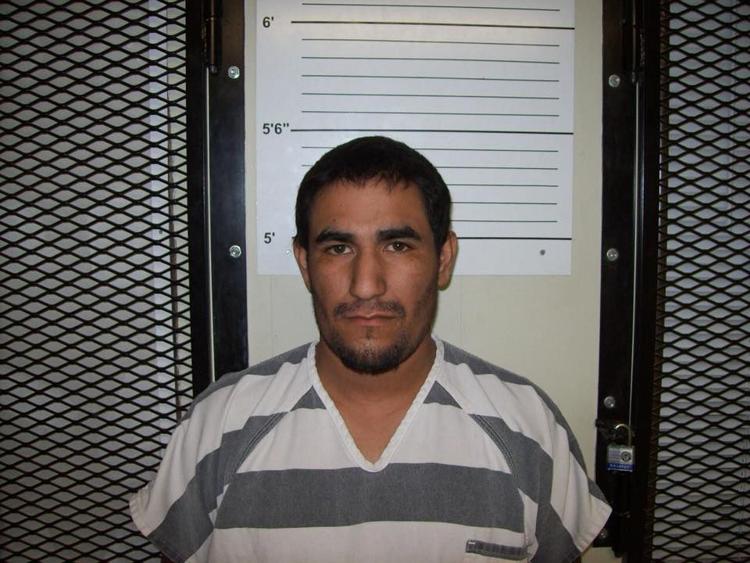 Selmir Salkanovic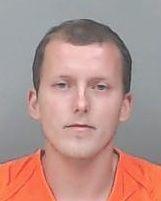 Marissa Kay Woods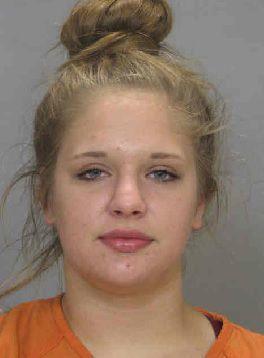 Terrion Lamar Gamblin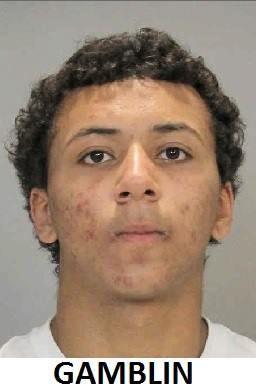 Cordarrell Dontya Smith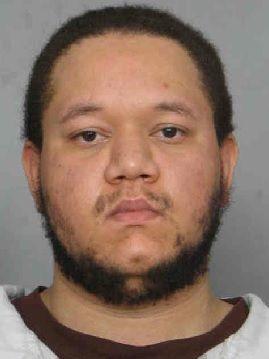 William Harrison Jr.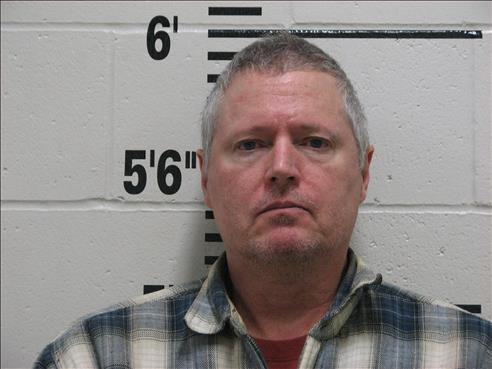 Cheyanne Renae Harris