WATERLOO — One of the few B-17 Flying Fortresses still flying landed in Waterloo Monday as part of the Wings Of Freedom tour.
The tour shows off rare World War II era planes and even lets people fly inside them as a way to teach history.
"It's inspiring, and it leaves you in awe," said Demi Bamber, Collings Foundation flight coordinator, about being aboard a B-17 in flight. "The experience for everybody is different, but it's always moving. People get off with tears of joy in their eyes."
The tour is made possible by the Collings Foundation and features the B-17 Flying Fortress "Nine 0 Nine," B-24 Liberator "Witchcraft," B-25 Mitchell "Tondelayo" bomber, P-51 Mustang "Toulouse Nuts," and P-40 Warhawk "Jaws" fighter.
All five flew into the Waterloo Regional Airport on Monday and will be there until Thursday.
Seeing the planes and flying in them allows is a unique experience, especially for family members of veterans, Bamber said.
The planes and their history hold great significance for Ava Sinnwell, 10, who saw the planes land in Waterloo with her grandmother. She said her grandfather flew a B-17 during WWII.
"I love the planes and just the history about WWII and everything about it," Sinnwell said.
"A lot of people are so curious about history in their own family because people came back from war and never talked about it," Bamber said. "Then they experience this and they feel a little bit closer to what their relatives experienced in the war."
The cost for an up-close viewing is $15 for adults and $5 for children under 12 and includes tours inside the aircraft. There are discounted rates for school groups.
"Visitors may also experience the once-in-a-lifetime opportunity to actually take a 30-minute flight aboard these rare aircraft," according to a press release. "Flights on either the B-17 or B-24 are $450 per person. B-25 flights are $400 per person."
The B-24 is the sole remaining example of its type flying in the world, according to the Collins Foundation, which has been arranging the flights and tours for three decades.
For $2,200 people can get flight training on the P-40 Warhawk for a half hour or $3,200 for a full hour. Flight training on the P-51 is $2,400 for a half hour and $3,400 for a full hour.
The money goes toward operating costs and maintenance, Bamber said. "We want people to know they keep the planes flying."
"In flight you can explore the entire aircraft," Bamber said. "It gives people a greater appreciation for what our veterans went through."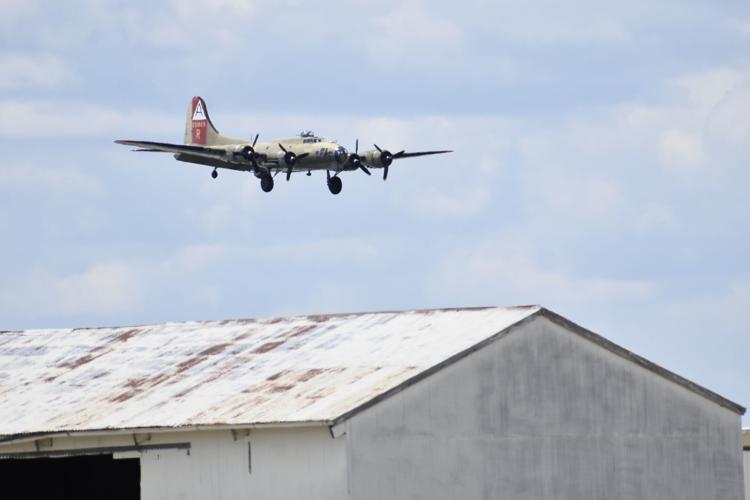 Bamber said teaching the history and maintaining the planes is a way to honor veterans and their sacrifices.
"We don't ever want to lose that, and that's why we try our best to keep these planes flying."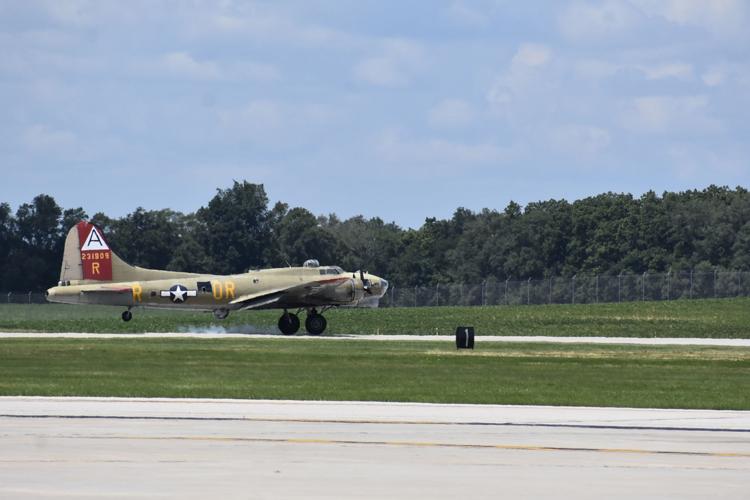 The planes will be on display and available for tours from 9:30 a.m. to 5 p.m. today through Thursday. Flight experiences are scheduled before and after those hours.
For reservations and information on flight experiences call (800) 568-8924.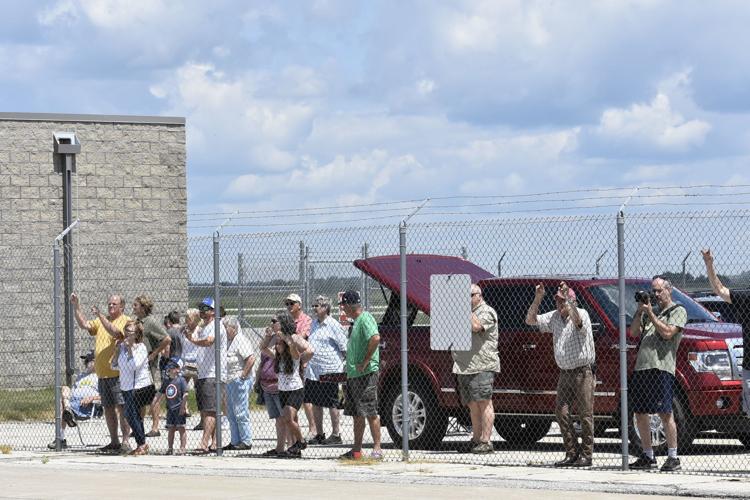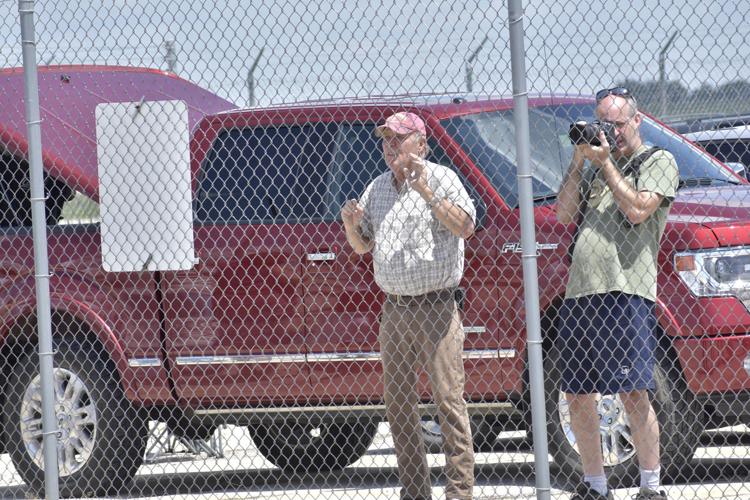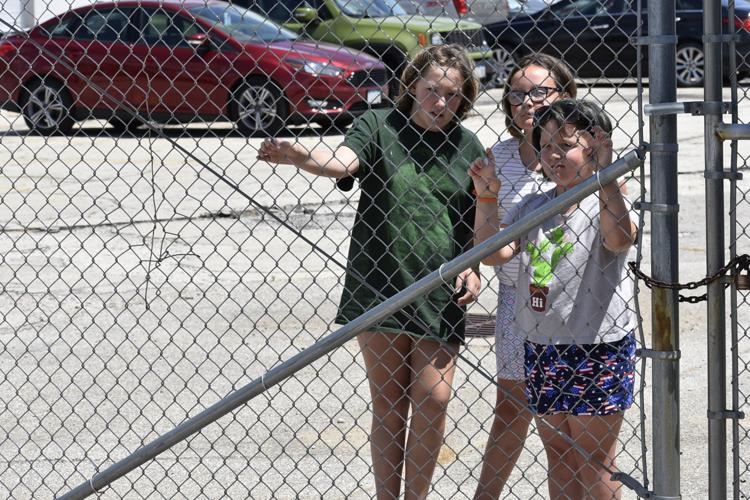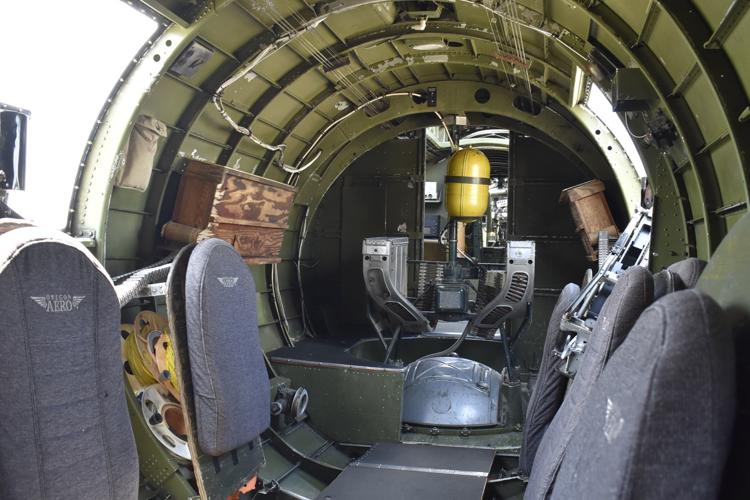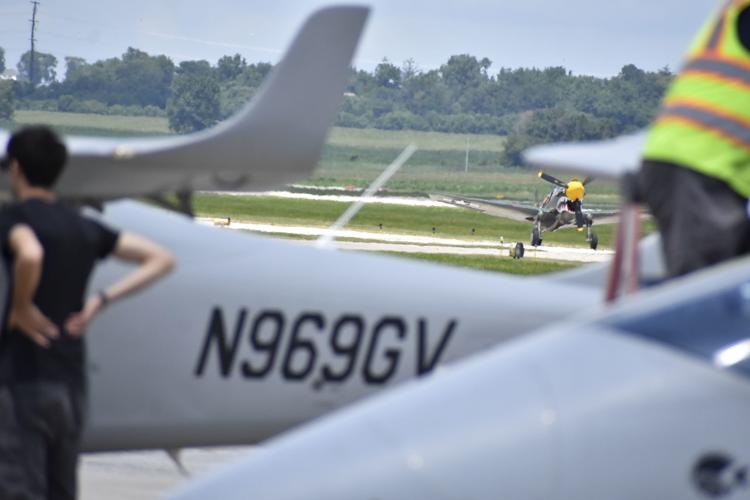 Get local news delivered to your inbox!
Subscribe to our Daily Headlines newsletter.