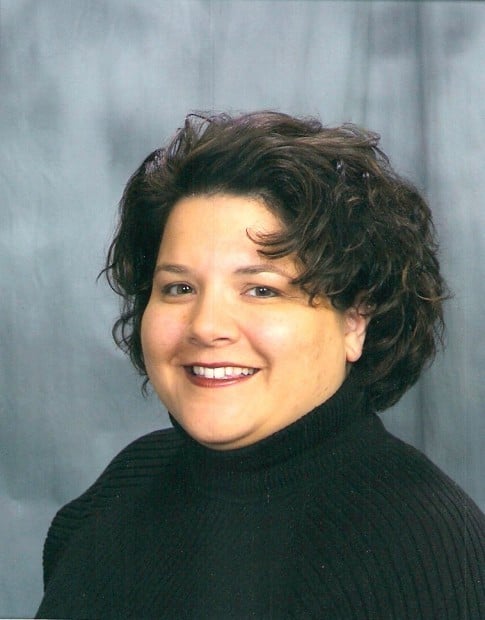 WATERLOO, Iowa --- It may mean a lot to you and to your friends that you are the "executive director" or "vice president for internal affairs."
But to a client or an employee living at a lower income bracket, a fancy moniker means absolutely nothing.
Jodi Pfarr learned that the hard way when she took over for her front desk person at the social services organization she heads and found that people would rather come back the next day than speak to someone unfamiliar.
"Relationship is more important than title," the speaker and author told an audience of around 50 at the Elks Club this week.
The session participants, from companies like John Deere, Allen College, Wheaton Franciscan Healthcare, Hawkeye Community College and others, were there to learn different strategies for assisting and productively interacting with their employees, colleagues and clients who happened to be living in poverty.
Pfarr regularly stopped her lecture to get participants to talk amongst themselves about the ideas she put forth.
One of those, an idea about having social services readily available, intrigued Shelley Pratt, director of human resources at the Isle Casino Hotel Waterloo.
"If I were to make a call to someone, are the agencies going to come out and visit with the employee on the spot?" she asked Jenny Graeser, Cedar Valley United Way's campaign director, who sat at her table.
"The resources are there," Graeser said, "but I wouldn't necessarily consider them mobile."
The daylong session was sponsored by the Cedar Valley United Way and based on the ideas of the book, "Bridges Out of Poverty," by Ruby Payne, Philip DeVol and Terie Dreussi-Smith.
Other strategies Pfarr put forth included not penalizing workers in the same way. If the idea is to have a productive workforce, she said, policies that punish employees who show up to work even a minute late aren't helping either party.
"If you pull into the parking lot and you realize you're late, are you going to come in? No," she said.
Orientations for new jobs are also sometimes too formal for lower-income individuals, who want to get to work right away to feel productive rather than have days-long safety sessions. Employers could break it up into smaller chunks; having orientation in the morning and working in the afternoon, for example.
"It makes it that much more user-friendly for folks in poverty," Pfarr said.
Get local news delivered to your inbox!
Subscribe to our Daily Headlines newsletter.