WATERLOO – Police said they are investigating the possibility that a body found outside a downtown high-rise apartment building Tuesday afternoon is that of a Waterloo woman who has been missing for more than a week.
Maj. Joe Leibold said Wednesday that, pending the results of an autopsy, officers believe the remains, discovered on the canopy over the entrance to Cedar River Towers, are those of Sharla Kay Davis.
Police confirmed the body was that of a female and had been there for an "extended" amount of time.
Leibold said the investigation is continuing, but at this point there are no indications foul play was involved. He said the cause of death will be determined by an autopsy.
Davis, 54, was living in a seventh-floor apartment at Cedar River Tower, 106 E. Third St., when she disappeared. She was last seen June 15, and her last social media activity was the following day, according to police.
You have free articles remaining.
Last week, investigators combed through security camera video from area businesses hoping to find any trace of her, and firefighters launched boats and searched the banks of the Cedar River, which abuts the apartment property.
Leibold said Wednesday that police continue to search through video as part of their investigation.
Police said the body was discovered around 4 p.m. Tuesday after someone reported an odor in the area.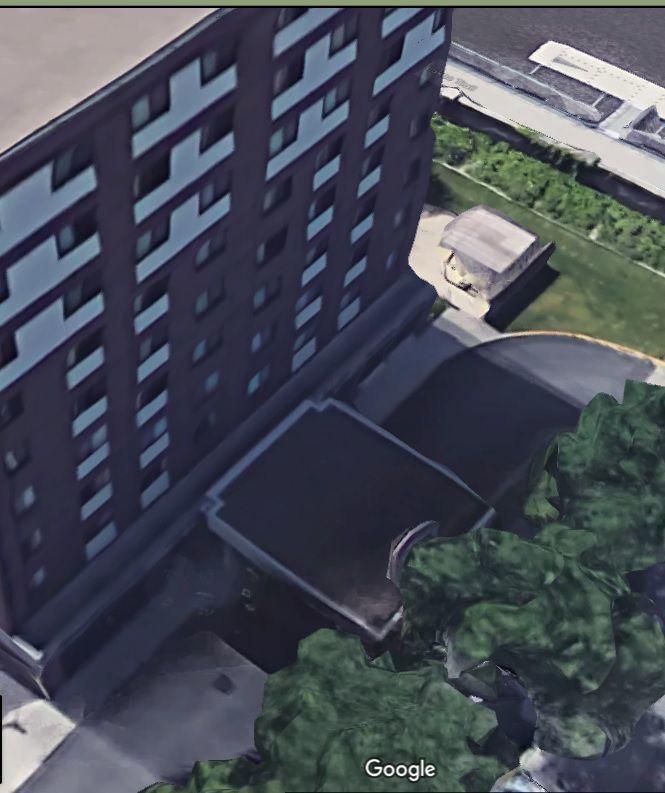 Authorities said the body was in the corner where the canopy deck meets that the building's northwest wall, and it would have been difficult for anyone to see the remains from an apartment window unless the occupant stuck their head out the window and looked straight down.
Firefighters used a ladder and a fire department aerial truck to lift the body from the canopy.