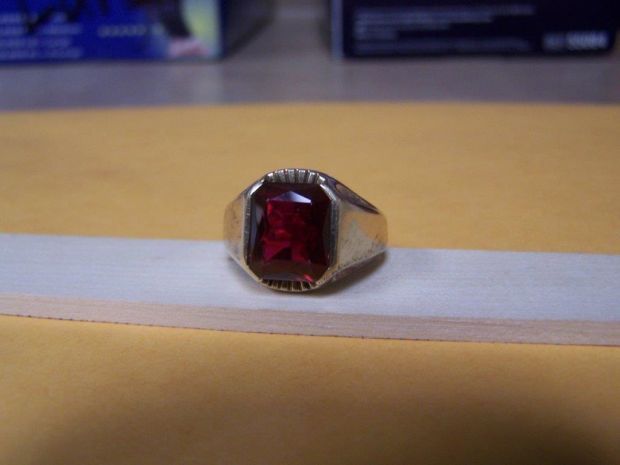 HAMPTON | Police in Hampton want to know if a body found along a southern Minnesota highway could be a man missing since 2013.
Other police departments are following the case on the chance the remains could be someone missing from their jurisdictions.
The remains were found on Monday along a fenceline off Interstate 90 near Albert Lea, Minn.
Freeborn County, Minn., sheriff's deputies believe the remains are that of a man.
There are no known missing-persons cases in Freeborn County that could be connected with the investigation. The remains will be taken to the Ramsey County, Minn., medical examiner's officer to determine the cause of death.
Hampton Police Chief Robert Schaefer said his department has reached out to Freeborn deputies to see if the remains could be that of Ethan Kazmerzak
Kazmerzak, 22, was last seen Sept. 15, 2013, in Hampton.
Officials aren't sure if could be Kazmerzak, because the initial description of the remains doesn't quite match with the missing Hampton man, Schaefer said.
"You kind of have some hopes that it is (Kazmerzak), but they're kind of thinking this person might be a little bit taller than our person is, so we're not sure," Schaefer said.
Sheriff's deputies in Winnebago County also are following the Minnesota investigation in case its connected to the disappearance of Brian Blachut in 1993.
Blachut, 30, of Lake Mills, was last seen Nov. 21, 1993. His car was found crashed in a drainage ditch near Scarville but he was nowhere to be found.
Although there's a chance the remains could be Blachut, Winnebago County sheriff's investigators think it is most likely his remains have already been found, said Winnebago County Sheriff David Peterson.
In 1995, a farm dog living near the crash site found a skull investigators believe may have been Blachut.
Dental records weren't available, but investigators believed the skull had characteristics consistent with Blachut. Officials theorized at the time that Blachut may have wandered away from the crash site and died.
"My thought is we will check with Freeborn County eventually, but we'll let them get the results back first," Peterson said.
Freeborn County Chief Deputy Todd Earl said a number of people have notified the department about unsolved missing-persons cases since news of the remains became public. Some of the older cases are most likely not connected, because human remains don't last very long out in the elements, he said.
"(Monday's find) is fairly intact within an area, so it's really probably not going to be someone who was missing for more than a couple years," he said.
There was no identification on the body. Investigators did find a 10-karat gold ring with a large red stone and pair of worn shoes in the remains.
The shoes were made by Mario de Gerard. Officials released a photo of the ring in the hopes someone will recognize the jewelry.
Hampton police will wait to see if any DNA or dental records can be extracted from the Minnesota remains and compared to Kazmerzak's.
The agency has reached out to other police departments that found unidentified remains.
"We've reached out to them each time and of course it's not been ours," said Schaefer, of Hampton police.
Kazmerzak has dark blonde hair, a beard, wears glasses and has a Grateful Dead tattoo on his upper left arm.
He was last seen driving a 2006 Volkswagen Jetta TDI with Iowa license plate AUZ382. The car was never found.
Get local news delivered to your inbox!
Subscribe to our Daily Headlines newsletter.