WATERLOO — A Waverly resident took the scenic route when he drove to Waterloo on Sunday afternoon. The family of a 9-year-old boy is glad he did.
Adam Hoffman, 38, was traveling south on U.S. Highway 63/Logan Avenue around 3:35 p.m. when the Toyota minivan in front of him allegedly clipped a stopped Jeep Compass, rolling the Jeep onto the boy who was outside the vehicle, trapping him.
Hoffman and another passing motorist, Joe Edwards of Waterloo, ran over and pushed the Jeep back onto its wheels, freeing 9-year-old Dylan Harris, according to the accident report.
"We tipped the vehicle back up and then called 911," Edwards said.
He said the overturned vehicle didn't seem heavy.
"With that area, it's not like it was flat on the ground because there was a curb there," Edwards said.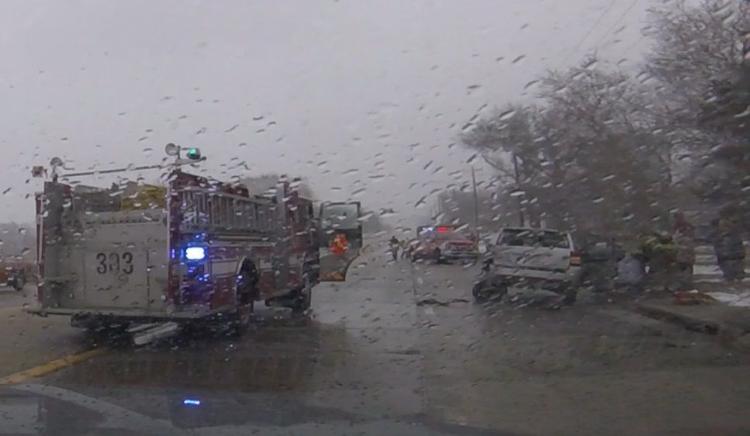 Paramedics with Waterloo Fire Rescue took Dylan to UnityPoint-Allen Hospital where he is expected to recover.
"He's got some injuries to his face and his knee," said his mother, Jessica Harris.
The Jeep had just left the Dollar General on Highway 63 and was heading south when the driver noticed a light warning a door was ajar. She stopped and turned on her hazard lights, and Dylan exited the front passenger seat to close the back door, according the accident report. That is when the southbound minivan clipped the Jeep's back driver's side corner, and the Jeep rolled.
Hoffman, who was also southbound, saw the crash, the spray of debris and the minivan veering across the other lane and into a field as the Jeep rolled.
"It looked like something was out of the vehicle, but I couldn't really tell because it was a distance away and it was drizzly out," said Hoffman, a former firefighter, sheriff's deputy and state trooper in Colorado and former Iowa police officer who is now in the funeral home business and teaches law enforcement at Hawkeye Community College.
When he pulled up, he realized what had happened.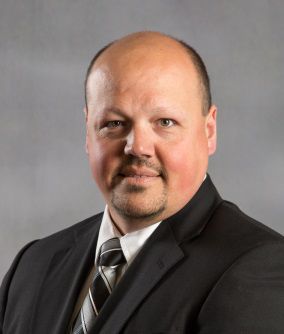 "I said, 'We got to get this off of him.' We pushed it up and got it uprighted," Hoffman said. "I just had to put my mind to it. It was what we got to do. We just got after it and got it done," he said.
Hoffman talked to the boy to keep him engaged until medics arrived.
Dylan suffered deep facial lacerations but no serious injuries, according to the accident report. The Jeep's driver, 17-year-old Amber Godfrey, who is Dylan's aunt, and a 6-year-old girl in the vehicle were also treated for minor injuries.
The minivan driver, Mary Ibeling, 33, of Denver, had a minor wrist injury and planned to go to the hospital by private vehicle, the report states.