WATERLOO – Like any proud mom, licensed wildlife rehabilitator Heather Bedard beamed and cried as she watched the orphaned female otter she had raised for five months cavort in her new habitat at Dubuque's National Mississippi River Museum & Aquarium.
It was kindergarten graduation and the first day of school all rolled into one for Bedard on Jan. 27 when the otter was successfully introduced to a 16-month-old orphaned male river otter in the newly remodeled Flooded Forest habitat.
"She was happy and playing. She was very quick, and it was awesome to see her swimming full bore in the water. It was love at first sight between the two otters," Bedard said.
The wildlife rehabber deliberately chose not to go behind the scenes for the introduction. "The mom in me wanted to see her in person, but I knew she was bonding with her keeper. If she smelled or heard me, she would have known me. I watched her through the glass."
Bedard nicknamed her Ott, or the affectionate "Ott-pettott." The museum will give her an official name.
The otter was 6 to 7 weeks old when she was found in a Waterloo backyard more than a mile away from the Cedar River. Waterloo Animal Control rescued the otter May 20 and reached out to the Black Hawk Wildlife Rehabilitation Project in Waterloo. "I took this call and took on the task of raising her," said Bedard, who has volunteered as a wildlife rehabber for four years. She has been licensed for three years.
"We've never fostered an otter before at the wildlife rehab. It's a very rare occurrence."
There's no way to know how the baby otter ended up so far away from the river. When otters are young, they live in a den.
Ott wasn't in the best shape when she arrived into Bedard's care. "Otters are very susceptible to pneumonia, so I was concerned, and we had no way of knowing how long she was away from the den."
Dr. Lori Cherney from Den Herder Veterinary Hospital in Waterloo is the volunteer vet for the Wildlife Rehabilitation Project and treated Ott for a respiratory infection. "She was 2.3 pounds when she came in May 22 and had an audible wheeze in both her lungs, discharge from her nose, sores underneath both eyes and her eyes were matted. She was pretty sick," said Cherney.
Antibiotics and eye ointment cured Ott's infections and probiotics helped build and stabilize her immune system. "She just blossomed. Everyone in the office was 'goo-goo-gaga' over this precious little baby," Cherney said, laughing. Ott also has been Den Herder's most popular Facebook post.
Baby otters nurse from their mother until weaned at 14 to 15 weeks. Multiple times daily, Bedard wrapped Ott in a soft, cuddly towel and bottle-fed a formula "that was almost like whipped cream. Otters need that thick formula to help build up their fatty layer as protection."
Eventually Ott was weaned and transitioned to a solid diet. "She needed fish, so I put the call out and people responded. It was amazing. People went out fishing and brought buckets of fish to feed her — blue gills and other fish."
She introduced Ott to water at about 10 weeks old, first in small tub, and then working up to a few inches of water in the bathtub. It wasn't long before Ott had her own kiddie pool.
Otters are smart, Bedard said, and thrive on interaction and enrichment, such as food rewards, play and toys. Ott slept in a cozy den inside a kennel, and hard-boiled eggs were her favorite treat. Although she was laid-back and easygoing, Bedard was careful not to pet her.
Ott imprinted on Bedard as her mom. "Otters are social, and my husband (Mike) and I found that she'd get depressed and lethargic if we didn't interact with her. She made happy love noises when we engaged with her and chirped like she was saying 'come back and play' when we'd leave her enclosure."
The original plan was to release Ott back into the wild, a process that takes 1 1/2 to 2 years, but it became clear Ott wasn't a good candidate for release. Finding her a home at the River Museum has worked out well.
"We were contacted about the female river otter shortly after we made plans to bring the male otter to the River Museum," said Abby Urban, curator of living collections. "We'd been expecting to find the male otter a potential companion through our partners within the Association of Zoos and Aquariums; however, finding out about another young orphaned otter within the state in need of placement took us by surprise. A lot of work went into pre-planning, care and management of both animals to ensure they were healthy and that the introduction would go smoothly."
The female otter was quarantined for about three months. Then she was able to explore the male otter's habitat and become familiar with his scent, while the male otter explored her holding area.
Next, the otters were placed in separate spaces where they could see, hear and smell each other. They also vocalized with squeaks and chirps, showing no signs of stress.
The physical introduction couldn't have gone better. They were interested in each other, and Ott engaged her new friend in play.
Bedard couldn't be more thrilled. "Ott-pettott will always be in my heart. I love her — how could you not love her? This has been one of the best experiences of my life."
Orphaned female otter fostered in Waterloo finds home at River Museum (PHOTOS, VIDEO)
ott 1.jpeg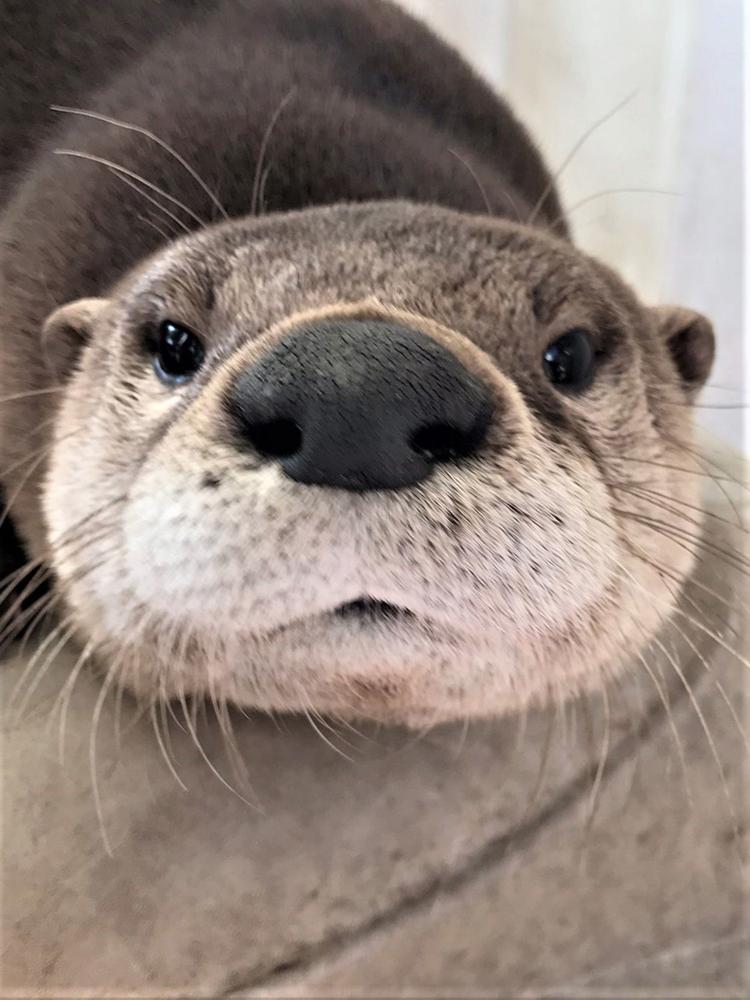 ott 4 with heather.jpg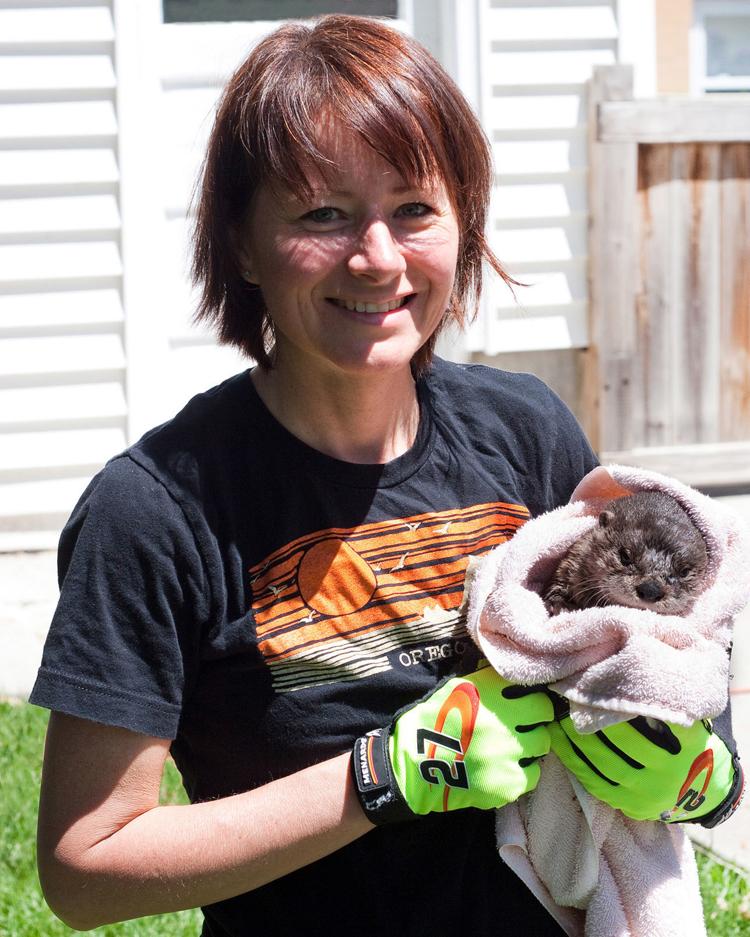 ott 2.JPG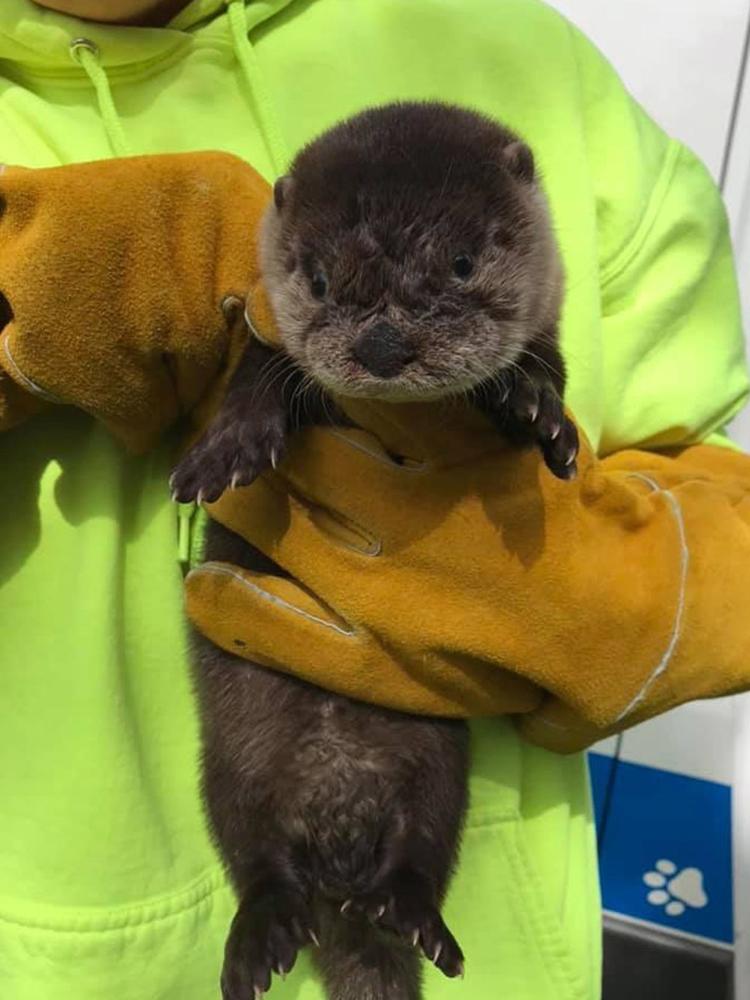 ott 3.jpg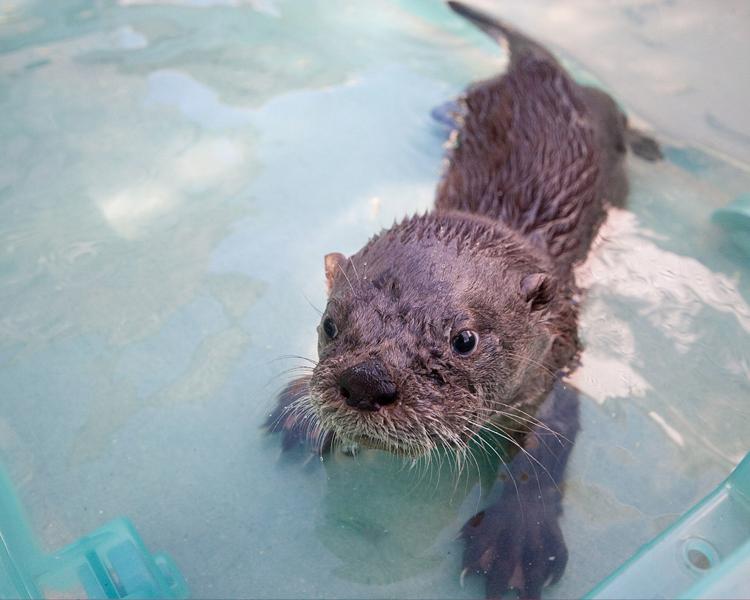 ott 5 enclosure .jpg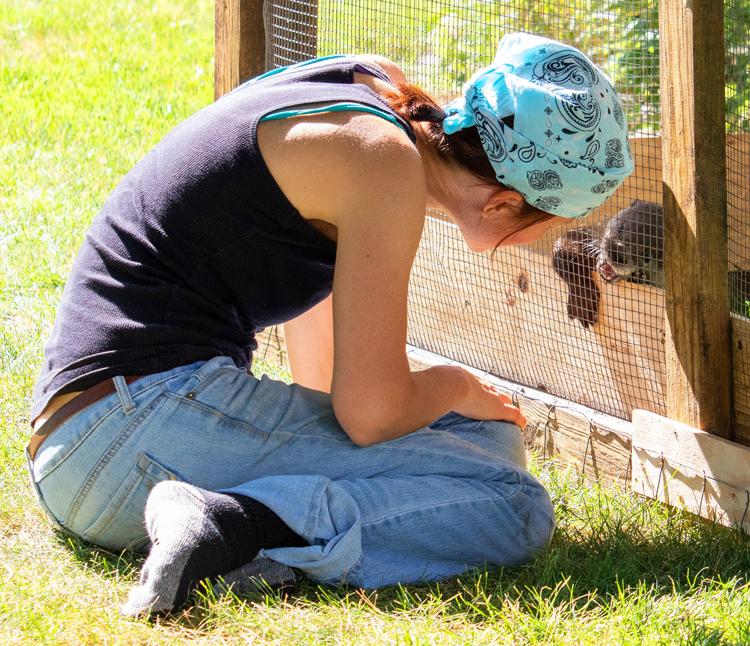 ott 6 in dubuque .jpg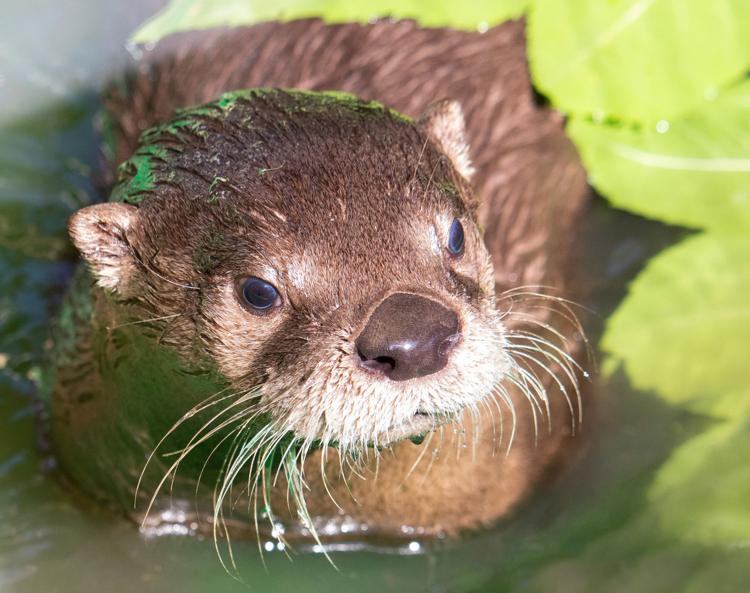 ott 7 in dubuque .jpg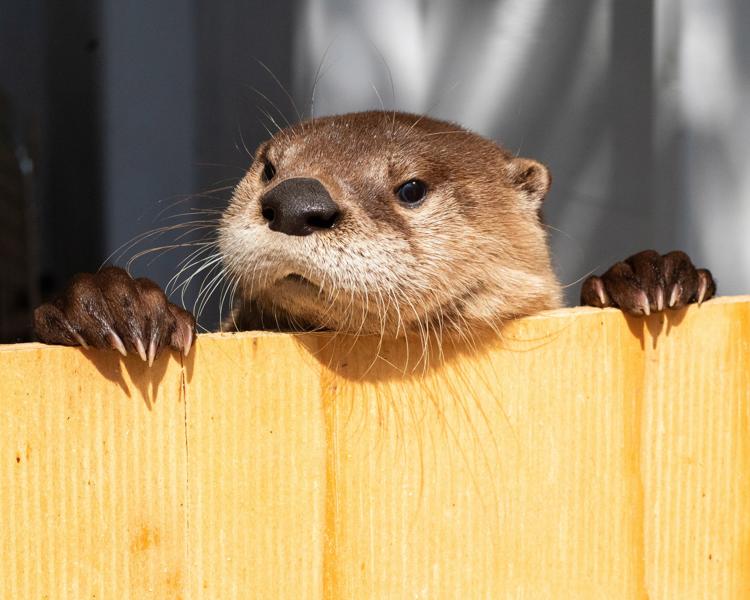 ott the orphaned otter in her kiddie pool
ott formula feeding
ott the female otter hiding in her den
Ott the female orphaned otter 3 swimming
2020 - Orphaned North American River Otter Introduction
orphaned female otter 2 eating
Get local news delivered to your inbox!
Subscribe to our Daily Headlines newsletter.