Obituaries in today's Courier
Obituaries and service notices in the Courier today.
Todd McCarty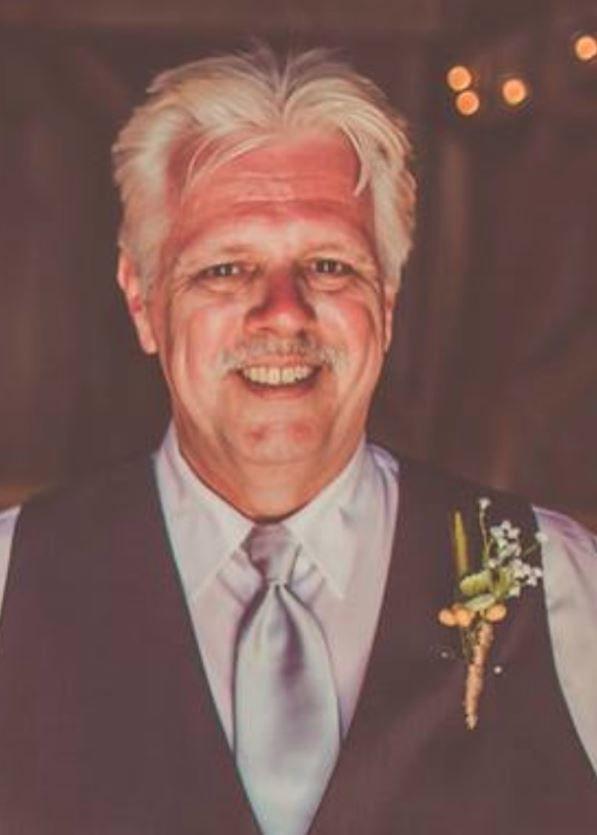 On June 3rd, we lost our beloved Todd E. McCarty to a courageous battle with cancer. He was a kind and gentle soul who found beauty in every sunset and humor in almost everything. He was an extremely hard worker who loved his family fiercely. Nearly as equally, he loved chili with peanut butter sandwiches and strong iced tea. He was always up for a motorcycle ride, and enjoyed several road trips with his brothers. He was an expert in the fine art of swearing and a proclamator of all things that "put hair on your chest." He never missed an opportunity to tell those he loved how much they meant to him. The pride he had for his family was unmatched. He will be missed by many.
Preceded in death by: his parents Richard and Pauline McCarty, sister-in-law Sheila McCarty, his sweet and incredibly dumb greyhound Clown, and his ill-behaved yet loyal cockapoo Shadow.
Survived by: Wife; Kathi Young, Children; Jennifer (Ryan) Murphy, Crystal (Steve) McCarty-Peters, Amber (Cory) Chapman, Brandy Allen, and Jordan Freeman, Grandchildren; Michael (Brennah) Jones, Mack (Bobbi) Jones, Morgan Jones, Max Jones, Logan Peters, Ethan Northness, Finn Northness, Noah Chapman, Lily Chapman, Brandon Lisby, Joseph Johnson, Brianna Johnson, and Dejuan Johnson, Great-granddaughter; Aria Jones, a great grandson on the way, Siblings; Larry (Linda), Mike, Rick (Carol), Kaye, Nelson (Linda), and many nieces and nephews.
Services were held on June, 9, 2019, at Parrott and Wood Chapel of Memories.
Belva L. Nederhoff Rhoads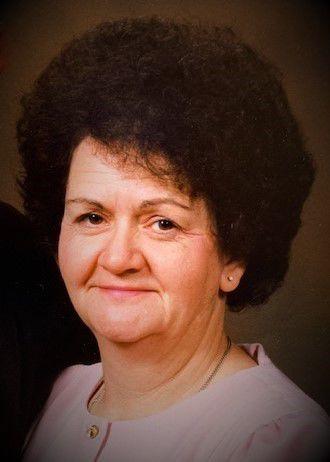 CEDAR FALLS — Belva Lea Molendorp Nederhoff Rhoads, 80, of Cedar Falls, died Saturday, June 15, at UnityPoint Health-Allen Hospital in Waterloo.
She was born Oct. 14, 1938, in Iowa City, daughter of Conrad and Tina (Lutterman) Molendorp. She married Arnold Nederhoff on Sept. 5, 1958, and they later divorced. She married Richard Rhoads on Dec. 18, 1990, in Waterloo. He preceded her in death on Sept. 17, 2010.
Belva was a licensed practical nurse for many years at the Eldora Hospital in Eldora.
Survived by: two sons, David and Robert Nederhoff, both of Wellsburg; two daughters, Brenda Pearson of Atlantic and Sandi Bal of Cleves; a stepson, Rex Rhoads of Waterloo; two stepdaughters, Mona Putney of Charles City and Yvette (Keith) Brice of Waterloo; a grandson, Lindsay (Brittanie) High of Washington; and a great-grandson, Lincoln High.
Preceded in death by: her parents; and husband, Richard.
Services: 10:30 a.m. Saturday, June 22, at Dahl-Van Hove-Schoof Funeral Home, with burial in Cedar Valley Memorial Gardens, both in Cedar Falls. Visitation will be from 9 a.m. until services.
Memorials: may be directed to the family.
Belva enjoyed riding a motorcycle with Richard and going south for the winter. In her spare time, she liked doing crafts and loved animals, particularly dogs.
Charles L. Colburn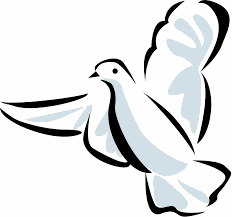 Charles Lloyd Colburn, of Warrenton, MO, passed away Monday, June 17, 2019 at the age of 84.
Son of the late Lloyd W. and Maxine Colburn; brother of Margaret Kirby; and is also survived by many nieces and nephews.
Charles is also preceded in death by his two sisters, Della Mae (Kenneth) Courbat, Phyllis (John) Clark; and brother, Gary Colburn. Visit Baue.com for more information.
Memorials may be made in Charles's name to Evelyn's House Hospice (1000 N Mason Rd, Creve Coeur, MO 63141).
Dorothea M. Kruger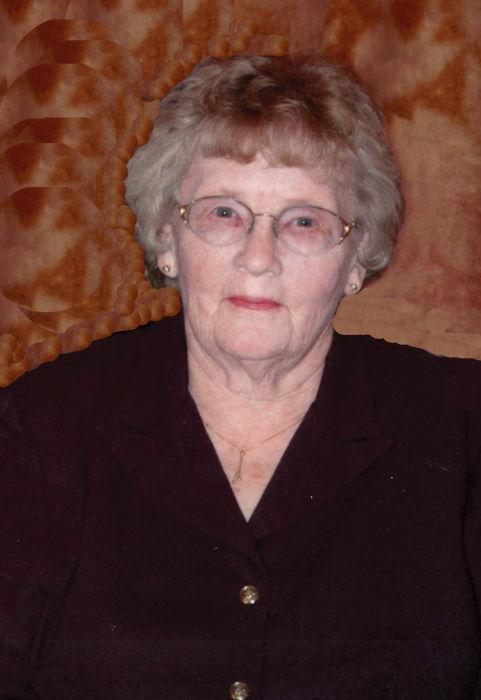 FERN — Dorothea Mae Kruger, 90, of Fern, died Sunday, June 16, at Parker Place Retirement Community in Parkersburg of natural causes.
She was born Nov. 5, 1928, to William and Ruth (Mackenburg) Woodard in Cresco. She married Orlen Albert Kruger on April 22, 1951, in Cresco.
She graduated from Cresco High School in 1946. Shortly after getting married, both Dorothea and Orlen moved to Fern, where Orlen and his father opened Kruger and Sons grocery store. Dorothea cared for the children and later worked for the University of Northern Iowa as a housekeeper until retiring at 61. She was a member of Colfax Presbyterian Church and belonged to the Colfax Presbyterian Women's Group.
Survived by: her sons, Steve (Sheila) Kruger of New Hartford, Lynn Kruger of Stout and Daryl Kruger of Highland Ranch, Colo.; her grandchildren, Megan (Josh) Dugan of Phoenix, Ryan (Shalee) Kruger of Garber, Jesse Kruger of Woodridge, Ill., Haley (David) Oswald of Cedar Falls, Kelsey Kruger of Davenport, Katelyn (Trey) Allison of Scottsbluff, Neb., and Daniel Kruger of Denver, Colo.; six great-grandchildren; and her brothers, Paul (Jackie) Woodard of West Union and David Woodard of Boone.
Preceded in death by: her parents; her husband; infant daughter Judy Ann; and a sister, Janice Werger.
Services: 10:30 a.m. Friday, June 21, at Colfax Presbyterian Church, rural Holland, with burial in the church cemetery. Visitation will be from 4 to 7 p.m. Thursday, June 20, at Engelkes-Chapel, Grundy Center, and from 9:30 a.m. until services at the church.
Memorials: may be directed to the family to be donated to a cause in Dorothea's memory in the future.
Dorothea loved her flower and vegetable gardens. She tended to her garden, canning her hard work. Dorothea and Orlen traveled frequently, visiting notable places such as Florida, Salt Lake and Denver. She also enjoyed quilting, fishing and following around Orlen's quartet, the "Laymen Quartet."
James E. "Jim" E. Dooley III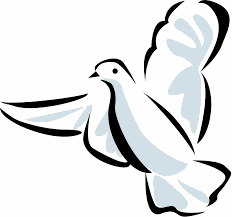 WATERLOO — James E. Dooley III, 67, of Waterloo, passed away June 12th at home.
He married Shirley E. Thompson on Nov. 5th, 1971; two children and three grandchildren.
Celebration of Life: Celebration Church, 745 April St., Waterloo, June 22 at 10:30 a.m.
The Rev. Gerald A. Condon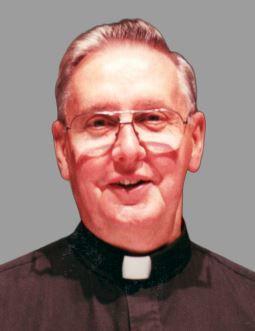 EVANSDALE — The Rev. Gerald A. Condon, 89, of Cedar Rapids, formerly of Evansdale and Gilbertville, died Saturday, June 15, at West Ridge Care Center.
He was born May 4, 1930, in Cedar Rapids, son of Fred and Irene Condon.
The Rev. Condon graduated from Loras College and later from St. Bernard Seminary and was ordained at St. Raphael's Cathedral in 1956. He served at St. Patrick's, Ryan, 1956-58; as an assistant at Immaculate Conception, Lansing, 1958-1963; assistant principal at Regis High School, Cedar Rapids, 1963-66; assistant pastor, Evansdale, 1966-67; principal at St. George High School and assistant pastor, New Albin, 1967-70; parish administrator at Wexford, 1970-73; principal at St. George High School and executive coordinator, Lansing, 1971-73; executive coordinator and principal at Don Bosco High School, Gilbertville, 1973-83; pastor at St. Matthew, Cedar Rapids, 1983-93; pastor at Hampton and Dumont from 1993 until his retirement in 2000. He taught social studies, and coached baseball and basketball as a young priest in Catholic schools.
Survived by: his relatives and friends.
Preceded in death by: his parents; and two brothers, Fred Jr. and John.
Services: 10 a.m. Monday at St. Matthew Catholic Church in Cedar Rapids, with burial at Mount Calvary Cemetery. Visitation will be from 4 to 7 p.m. Sunday and 9 to 10 a.m. Monday at the church.
Memorials in lieu of flowers: may be directed to a church or the charity of donor's choice. Condolences may be left at www.cedarmemorial.com.
Father was an avid fan of the Iowa Hawkeyes, watching them on television as well as attending the games. He enjoyed playing golf and travel. Father Condon will forever be remembered as one who was a servant of the Lord.
Karen L. Carroll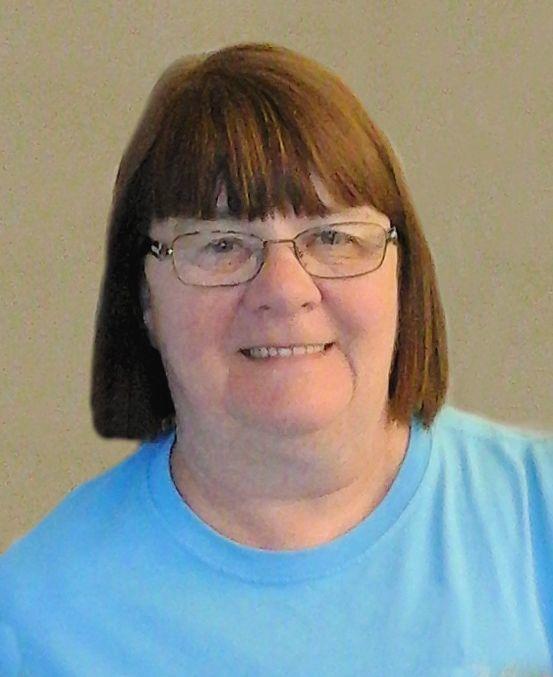 WATERLOO — Karen L. Carroll, 66, of Waterloo, died at home June 7.
She was born Jan. 8, 1953, in Waterloo, daughter of Robert Bueter "Amos" Knapp and Dona Lavonne (Childs) Knapp. She married Jim Carroll on Nov. 15, 1974, in Belvidere, Ill.
She graduated from Waterloo West High School in 1971. Karen retired from Aramark Services in Waterloo, and also worked for Rada Manufacturing in Waverly.
Survivors include: her husband; a son, Michael (Rebecca) Carroll of Woodbury, Minn.; a daughter, Tracy Carroll of Waterloo; two granddaughters, Ryan and Logan; and a brother, Donald (Brenda) Knapp of Evansdale.
Preceded in death by: her parents.
Memorial services: 3 p.m. Saturday, June 22, at Kearns Funeral Service. Memorial visitation will be from 1 p.m. until services at the funeral home.
Memorials: may be directed to the family
Karen enjoyed camping at the river and spending time with her granddaughters.