Obituaries in today's Courier
Obituaries and service notices in the Courier.
Geraldine (Geri) Koch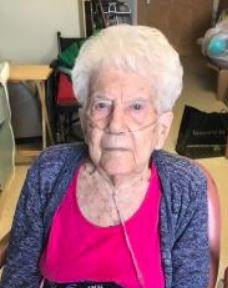 WATERLOO — Geraldine (Geri) Koch, 98, died on February 8, 2019, at Manor Care Nursing Home.
She was born in Waterloo to parents Lee and Helen Goodenbour on June 8, 1920.
She was preceded in death by her husband, Stan, three brothers and two sisters.
Geri is survived by her son, David Koch, and her daughter Ginny (Tom) Thorson, grandchildren and great-grandchildren.
Funeral services will be held at a later date. Condolences may be sent to Parrott & Wood Chapel, 965 Home Plaza, Waterloo, 50701, or (319) 232-3235.
Dennis L. Albrecht (1943-2019)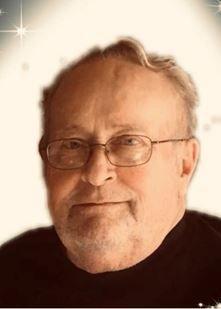 NEW HAMPTON — Dennis "Denny" Albrecht, 75, of New Hampton, died at home Feb. 5.
He was born in March 1943 in Waterloo, son of John and Grace (Westendorf) Albrecht. On June 18, 1966, he married Sandra Nemmers in Loves Park, Ill.
Dennis graduated from the New Hampton Community School District in 1961. He joined the U.S. Army in August 1961 and served three years of active duty and three years of active reserves. He and Sandra settled in New Hampton, and he was a mechanist by trade.
Survived by: his wife; son, John (Hope) Albrecht of Goose Creek, S.C.; two daughters, Lisa (Doug) Morris-Krohn of Chaska, Minn., and Denise (Matt) Brummond of Granger; six grandchildren, Nathan, Haley, Dylan, Maddison, Elizabeth and Nickolas; five great-grandchildren, Kinsli, Brynlee, David J., Jada and Parker; three brothers, Darrell (Vi), James (Delores) and Charles (Wilda); and a sister, Karolyn (Tom) Upham.
Preceded in death by: his parents; and a son, Michael.
Celebration of Life: from 1 to 3 p.m. Saturday, March 16, at Trinity Lutheran Church, New Hampton, in the Fellowship Hall. A private family interment of ashes will be held following his celebration.
Dennis enjoyed wood working and his garage, fishing, camping, playing cards and watching wrestling and westerns, but most of all, loved time with his family.
Service Notice: Ervin D. Rewerts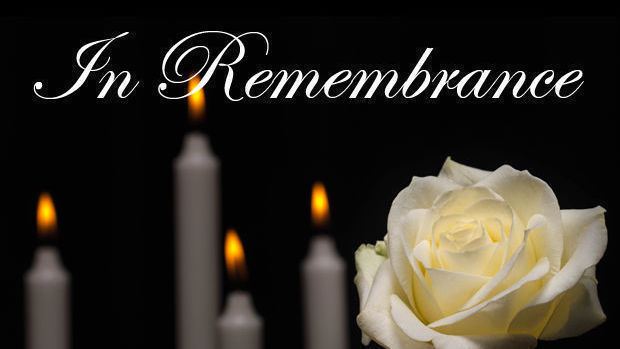 APLINGTON -- Ervin Duane Rewerts, 74, of Outing, Minn., formerly of Aplington, died Friday, Feb. 8, at Abbott Northwestern Hospital, Minneapolis; services 10 a.m. Thursday, Feb. 14, at the Bethel Reformed Church, rural Aplington, with burial in the Pleasant Valley United Methodist Cemetery, rural Wellsburg; visitation 3 to 7 p.m. Wednesday, Feb. 13, at Redman-Schwartz Funeral Home, Parkersburg, 346-1534, and one hour before services at the church; memorials to the family; condolences at www.redman-schwartz.com.
Irma B. Duncan (1923-2019)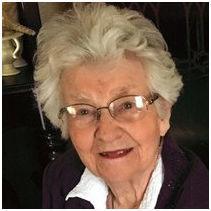 CEDAR FALLS — Irma Belle Duncan, 96, of Cedar Falls, died Thursday, Feb. 7, at Good Samaritan Society-Forest City.
She was born Feb. 3, 1923, in Dundee, daughter of Charles and Marie (Dillon) Otterbeck. She married Albert Duncan Jr. on March 6, 1943, in Bethany, Mo. He preceded her in death Nov. 11, 1995.
She graduated from Volga High School, was a homemaker and worked in retail sales at Slumberland in Cedar Falls. She was a member of St. Patrick Catholic Church for 65 years.
Survived by: three children, Nancy (Jack) Anderson of New Hampton, Michael (Tina) Duncan of Cedar Falls and Debi (Kim) Smith of Polk City; three grandchildren, Michelle (Kevin) Bunger of Forest City, Jason (Karissa) Miller of Bradenton, Fla., and Sean Smith of Des Moines; four great-grandchildren, Kailey (Logan) DeVries of Urbandale, Nicholas Bunger of West Des Moines and Hannah and Zoey Miller of Bradenton; a great-great-grandson, Elliott DeVries; a brother, Charles (Becky) Otterbeck of Bonita Springs, Fla.; a stepgranddaughter, Natalie Howe of Kansas City, Mo.; and three stepgreat-granddaughters, Tabitha, Zoey and Mia Ruff, all of Kansas City, Mo.
Preceded in death by: three sisters, Gertrude McMillan, Genevieve Weber and Irene Fliehler; and a grandson, George Michael Duncan, in infancy.
Services: 1 p.m. Friday, Feb. 15, at Richardson Funeral Service, Cedar Falls, with burial in Mount Olivet Cemetery, Waterloo. Visitation will be for one hour before services at the funeral home.
Memorials: may be directed to the family.
Condolences may be left at www.richardsonfuneral service.com.
Death Notice: Judge Leonard D. Lybbert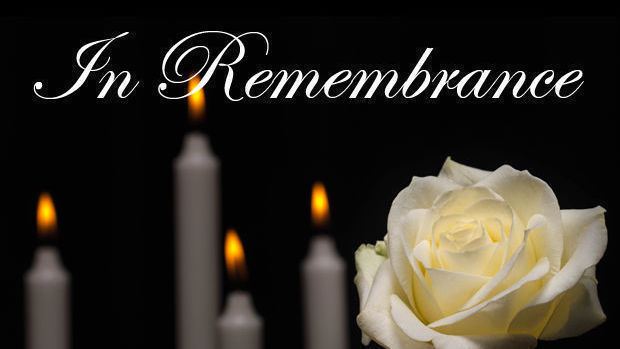 WATERLOO -- Judge Leonard D. Lybbert, 90, of Waterloo, died Sunday, Feb. 10, at Rosewood Estates; memorial services 11 a.m. Thursday, Feb. 14, at First United Methodist Church; visitation 4 to 6 p.m. Wednesday, Feb. 13, at Hagarty-Waychoff-Grarup Funeral Service on West Ridgeway, 233-3393; condolences at www.hagartywaychoffgrarup.com.
Darlene M. Boose Robinson (1929-2019)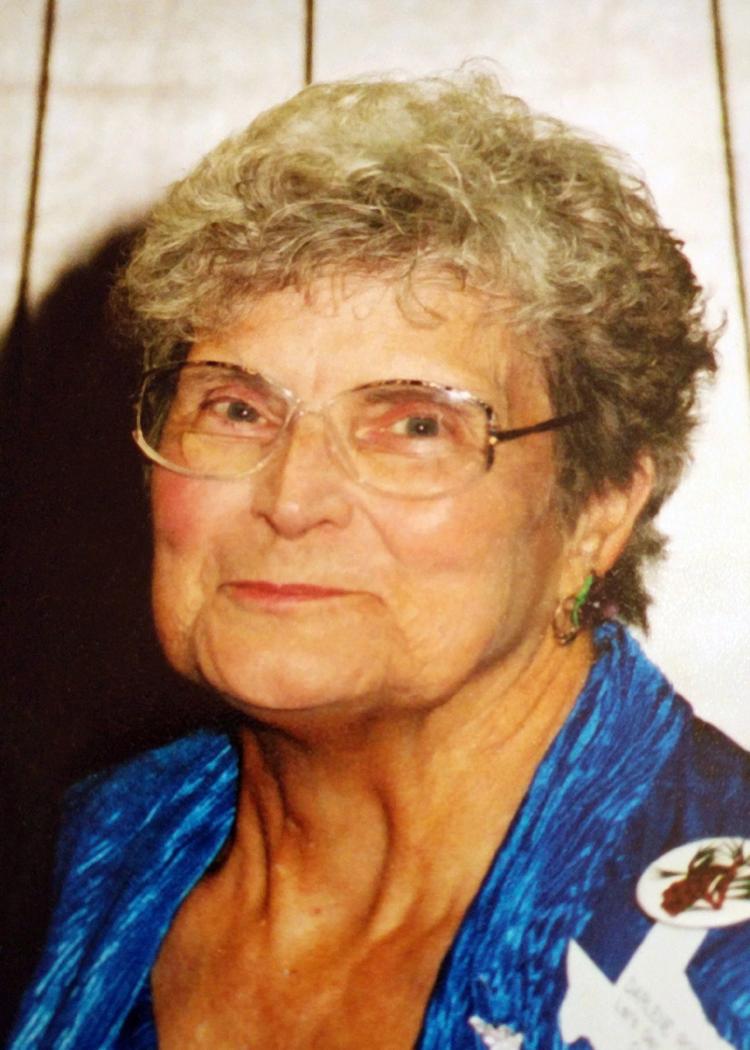 WATERLOO — Darlene Mae Boose Robinson, 90, of Kountze, Texas, formerly of Waterloo, died Saturday, Feb. 9.
She was born Feb. 4, 1929, in Waterloo, daughter of Hazel Irene Smith and Ernest F. Griefnow.
Darlene was a member of the Fraternal Order of Eagle 764 in Waterloo, Vidor Chapter 914, Kountze-Sour Lake 724 and Beaumont 71 Order Eastern Star.
Survived by: a daughter, Susan (Jack) Huebner of Lumberton; two sons, Curtis (Susan) Tomkins of Waterloo and John (Val) Tomkins of Iron River, Wis.; 12 grandchildren; 17 great-grandchildren; and seven great-great-grandchildren.
Preceded in death by: her parents; her husband, Gordon A. Robinson; a daughter, Judith Mullen; two brothers, Kenneth and Robert Griefnow; and a great-granddaughter.
Memorial services: 11 a.m. Saturday, Feb. 16, at Broussard's, 530 W. Monroe, Kountze, preceded by a gathering of family and friends beginning at 10 a.m. A private family burial was held at Broussard's Crematorium, Beaumont. There will also be a memorial service in Waterloo at a later date.
Condolences may be left at broussards1889.com.