Obituaries and service notices in today's Courier.
Service Notice: Beverly J. Spears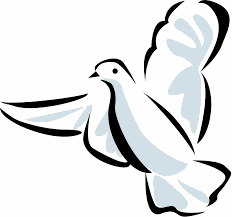 WATERLOO -- Beverly J. Spears, 74, of Waterloo, died Thursday, Oct. 17, at UnityPoint Health-Allen Hospital; memorial services 10:30 a.m. Tuesday, Oct. 22, at Kearns Funeral Service Kimball Chapel, with inurnment in the Elmwood Cemetery; family will receive friends one hour before the service; memorials to Cedar Bend Humane Society, 166 W. Airline Hwy., Waterloo 50703; Kearns Funeral Service Kimball Chapel, 233-3146; condolences at www.kearnsfuneralservice.com.
Jeanette O. "Nette" Hoth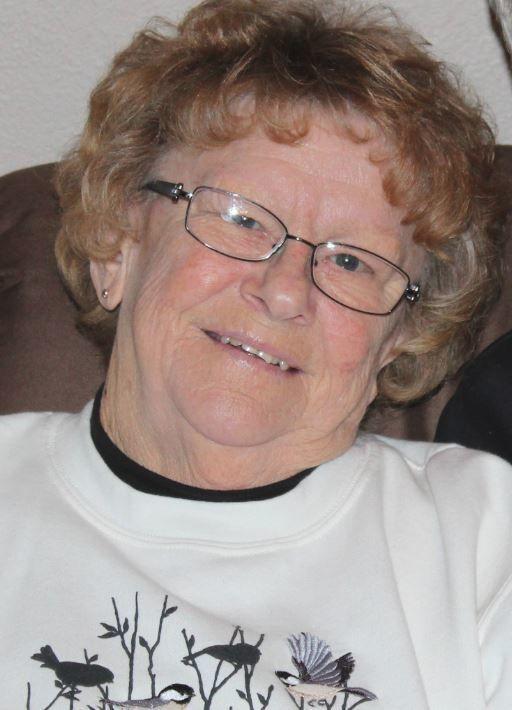 SUMNER — Jeanette Ora "Nette" Hoth, 71, of Sumner, died at home Wednesday, Oct. 16, after a lengthy illness.
She was born Dec. 18, 1947, at Mrs. McIntyre's Maternity Home in Sumner, daughter of Dalton and Ruby (Barcus) Meyer. On Dec. 23, 1966, she married Marlowe Hoth at St. John Lutheran Church-Spring Fountain.
She graduated from Sumner High School in 1966. In addition to being a housewife, Jeanette worked with Dr. Hennesey as a dental assistant and later at Milnes Funeral Home, finishing her career at Coast to Coast until her decline in health. She was a lifetime member of St. John Lutheran Church-Spring Fountain, where she was involved with the Ladies Aid.
Survived by: her husband; three children, Kayla Hoth of Rosenberg, Texas, Ben (Jean) Hoth of Stewartville, Minn., and Jeremy (Wendy) Hoth of Sumner; five grandchildren, Alyssa (Bob) Donahoe, Brandon and Camryn Hoth, and Kylie and Kaylyn "Fuzz" Hoth; four siblings, Robert (Ilene) Meyer and Ronald (Dixie) Meyer, both of Sumner, Merlin (Judy) Meyer of Rushford, Minn., and Joyce Kammeyer of Conway, Ark.; and several nieces and nephews.
Preceded in death by: her parents; and her daughter, Brenda Hoth.
Services: 10:30 a.m. Monday, Oct. 21, at St. John Lutheran Church-Spring Fountain, rural Sumner, with burial in Lutheran Cemetery of Sumner Township. Visitation will be from 3 to 7 p.m. Sunday, Oct. 20, at Becker-Milnes Funeral Home, Sumner, and for one hour before services Monday at the church.
Memorials: may be directed to the family for later designation.
Jeanette enjoyed sewing, quilting, and crafts, but her greatest joy came from the time she spent with her family. The family of Jeanette would like to thank the DaVita West Union Dialysis and the Allen Hospital nurses and doctors for their care they provided over the last 12 years.
Frederic Dean Rewoldt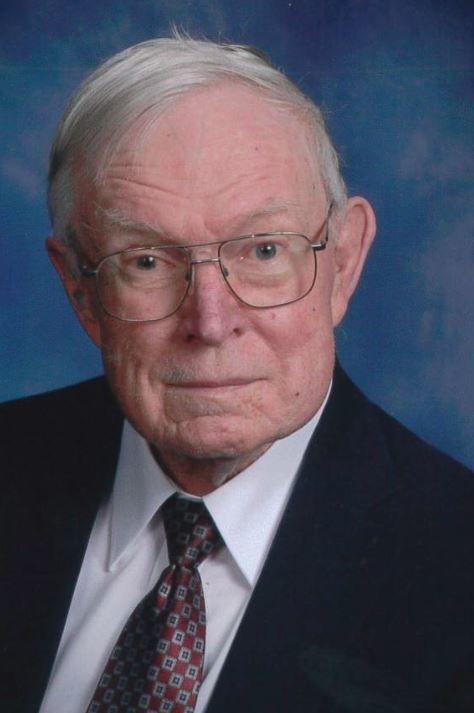 FREDERIKA — Frederic Dean Rewoldt, age 91, died at Linn Haven in New Hampton, IA on Thursday Oct. 17, 2019.
His visitation will be Sunday, Oct. 20 from 2-6 pm at Rettig Funeral Home in Tripoli, IA and also from 9-10 am at St. John's Lutheran Church in Frederika, IA on Monday, Oct. 21 with funeral services at 10 am on Monday, Oct. 21. Burial will immediately follow at New Hampton Cemetery in New Hampton, IA.
Frederic was born in Frederika, IA on March 10, 1928, son of Martha (Bockholt) and Fred Rewoldt. Frederic attended Frederika Public School from kindergarten through seventh grade. He then went to St. Paul Lutheran School in Waverly as the family lived there while his father, Fred, practiced law and served as Bremer County Attorney.
Frederic's father, Fred Rewoldt, started Farmers Savings Bank in Frederika in 1926 with the help of his sister, Adele Rewoldt, and two employees. Following the loss of a key employee in an auto accident, the family returned to Frederika. Frederic was in seventh grade at the time and was given his own key to begin working in the bank alongside his father. He continued his employment there until 2005 and served as Board Emeritus until his death.
Frederic served as Frederika City Clerk for many years and was a Frederika Volunteer Fireman for 50 years. He was active in the Greater Bremer County Development organization during its existence, served as a Boy Scout leader with his close friend Keith Carroll, and was a member the Butler-Bremer Communications board for 42 years. Frederic attended St. John's Lutheran Church in Frederika, played dartball, and served on the council. He was not one to skip Sunday worship and coordinated the weekly worship greeter program for many years.
As a bank promotion, he introduced bus trips for customers to the Farm Progress Shows in locations in Iowa. He proudly sponsored softball teams through the years including the growing up years of his son, Frederic John. Frederic started the tradition for homeruns to be celebrated with free malts at Edna's Café in Frederika. The Farmer's Savings Bank teams still earn trophies today in the summer league.
Frederic loved to play cards, especially shapskopf, and cheering for the Iowa Hawkeyes.
Frederic married Mary Agnes Budweg on June 26, 1954 in New Hampton. They became parents of Margaret Jane (MJ) and Frederic John. He was a doting grandfather to Frederic Andrew and Elizabeth Margaret Smith, Frederic Ian and Abby Lee Rewoldt. He adored Frederic Samson and Naomi Joy Smith, his two great-grandchildren.
Frederic will be remembered as a man who lived generously, sending fresh flowers to customers' anniversary celebrations, personally delivering turkeys at Thanksgiving to area church pastors and poinsettias to those in care centers during Christmas. He went to work for over 60 years closely sharing life's joys and challenges of those he served, through good times and bad. Frederic was diagnosed with epilepsy in his youth but never treated it like a handicap. He was a mentor to his family and friends as someone who claimed the best in each day and did not waste a minute of life complaining. One of his favorite teachings was, "It is better to give than receive."
He is survived by his wife of 65 years, Mary, of New Hampton IA, daughter Margaret Jane (MJ) (Dr. Andrew) Smith of Guttenberg IA, his son Frederic John (Dana) Rewoldt of Huxley, IA; grandchildren Frederic Andrew (Kate) Smith of St. Paul, MN and their two children Frederic Samson and Naomi Joy, Elizabeth Margaret Smith of Milwaukee WI, Frederic Ian Rewoldt of Indianapolis, IN and Abby Lee Rewoldt of Iowa City; his sister-in-law, Susan Pearce Rewoldt, of Lebanon OR, many relatives, long-time friends and loyal customers.
He was preceded in death by his parents and two brothers, Gerhardt in infancy, and Robert Rewoldt.
The family invites memorials in Frederic's name to the local charity of the donor's choice.
Fred experienced professional health care delivered with amazing love at Linn Haven in New Hampton. The family can never thank the staff enough for treating Fred like their own family.
William J. "Willie" Irvine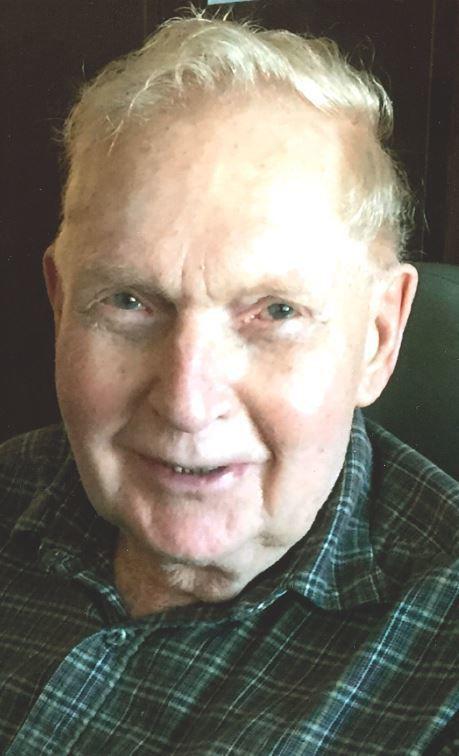 CEDAR FALLS — William J. "Willie" Irvine, 86, of Cedar Falls, formerly of Buckingham, died Oct. 16 at Western Home Communities-Deery Suites.
He was born Dec. 24, 1932, to Thomas and Kathleen (Alcorn) Irvine. He married Burnetta Worthen of Vinton on May 22, 1955, at the Vinton Presbyterian Church.
He graduated from Geneseo High School in 1951. Willie and Burnetta made their home on the Irvine family farm in rural Buckingham for 46 years. They retired to Waterloo in 2001, later moving to the Western Home Communities in Cedar Falls in 2011.
Survived by: his wife; a son, Tom (Jo) Irvine of Buckingham; two daughters, Kathy (Don) Rasmusson of Cedar Falls and Connie (Harold) Crandall of Clinton; a daughter-in-law, Valerie Irvine of Cedar Rapids; his grandchildren, Jeremy (Brandy) Crandall, Jenny Kraus, Jeffrey (EmmaLee) Crandall, John (Macayla) Rasmusson, Megan (Mitch) McAlister, Trisha (Austin) Gould; 13 great-grandchildren; and many nieces and nephews.
Preceded in death by: his parents; a sister, Mary Irvine; a son, Mike Irvine; and grandson Nick Irvine.
Services: 10 a.m. Saturday, Oct. 19, at United Presbyterian Church, Traer, with burial in Buckingham Cemetery. Visitation will be from 4 to 7 p.m. today, Oct. 18, at Overton Funeral Home, Traer.
Memorials: may be directed to Unity Point Hospice or the Western Home Foundation.
Willie and Burnetta enjoyed square dancing, playing cards and traveling, including cruises to Alaska, The Panama Canal, and New Zealand/Australia. Willie in retirement enjoyed fixing anything that required glue, duct tape, talking politics and became a Fox News junkie. He also started a class at Windhaven called Wii with Willie.
Ruth J. "Ruthie" Humphrey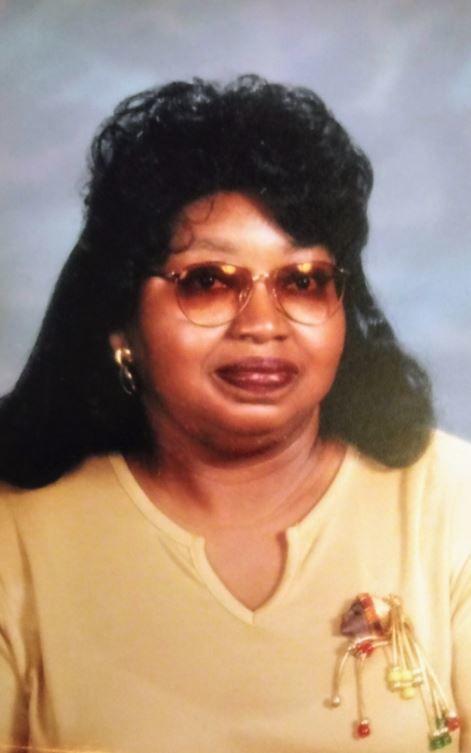 WATERLOO — Ruth Jean "Ruthie" Humphrey, 65, of Waterloo, died Friday, Oct. 11, at Ravenwood Nursing & Rehab Center of natural causes.
She was born Oct. 24, 1953, in Marianna, Ark., to Jessie Mae Walker and Haywood Jones Sr. She was married to James Humphrey Sr. and they later divorced.
Ruthie was employed by the Waterloo School District for many years as a teacher's aide and librarian. She attended Faith Temple Baptist Church.
Survivors include: two sons, James (Charlene) Humphrey Jr. of Waterloo and Jessie Ramon Harper of North Liberty; five grandchildren; eight brothers, Ralph (Debra) Jones of Las Vegas, Donald and Haywood Jones Jr., both of Detroit, Derrick (Emily) Jones of Parkville, Md., Eric (Sandra) Jones of Forrest City, Ark., Earl (Gloria) Jones, Willie Mack (Sharon) Jones and Marshall (Lillie) Jones, all of Marianna, Ark.; four sisters, Mattie Mae Walker of Waterloo, Mary Allen Jones of Little Rock, Ark., and Cleatrice (Charlie) Smith and Christine Jones, both of Marianna; and many relatives and friends.
Preceded in death by: her parents; her stepfather, J. T. Tinney; a grandson, Julius James Humphrey; and a brother-in-law, Ocie Walker.
Services: noon Saturday, Oct. 19, at Cathedral of Faith Southern Baptist Church, with visitation one hour before services, followed by cremation committal. Greer Funeral Home is in charge of arrangements.
Memorials: may be directed to Mattie Walker at 3837 Paige Drive, Apt. 4, where they will receive family and friends.
Harold L. Prochaska
Harold L. Prochaska 82 years old
Harold Lee Prochaska, 82, of Waterloo, died Wednesday, October 16, at Mercyone Waterloo Medical Center.
He was on born October, 7, 1937 in Orchard, Iowa, the son of Emil and Verna (Canny) Prochaska. He attended and graduated from Orchard schools and was a part of the basketball and baseball teams, a member of the student council, class plays, and sang in school chorus groups. He was in the U.S. Navy Reserve then went into the U.S. Army and was stationed in Oklahoma. He was employed at John Deere Waterloo Tractor Works for 35 years, retiring in 1995. He enjoyed taking his daily cruises, gardening, hunting, fishing, being around his grandchildren, and supporting the Iowa State Cyclones.
He is survived by his children, Jeff (Christy) Prochaska of Orchard, grandchildren Shannon, Katelin, Courtney, and Shelby. Pam (Leigh) Reed of Milltown, Wis., grandchildren Justin and Sara. Lynnette (Jerry) Locke of Evansdale, Ia, grandchildren Austin and Jessica. Brian (Angie) Prochaska of Osceola, Wis., grandchildren Mackenna, Emma, and Caleb. A sister-in-law, Huberta Prochaska and several great-grandchildren.
Preceded in death by: his parents, Emil and Verna Prochaska, siblings; Charles Prochaska, Glen Prochaska, Marie (Jack) Knight, Dorothy (Hubert) Boekemeier, and infant sister, Margaret Prochaska. Nephews; Michael Boekemeier, John Charles Prochaska, Paul Prochaska, and niece, Garnet Knight.
Services will be 10:00 a.m. Saturday, October 19, at Sacred Heart Catholic Church with burial in Orchard Cemetery, Orchard. Visitation will be from 4 to 7 p.m. Friday, October 18, at Hagarty-Waychoff-Grarup Funeral Service on West Ridgeway, where there will be a 4 p.m. rosary. Visitation will continue at the church for an hour before services on Saturday.
Service Notice: Barbara M. Pinkham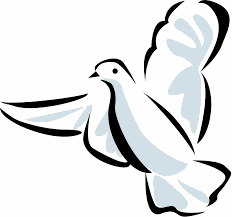 CLEAR LAKE -- Barbara Mildred Pinkham, 86, of Clear Lake, died Monday, Oct. 14, at Oakwood Care Center in Clear Lake; services 4 p.m. Monday, Oct. 21, at Ward-Van Slyke Colonial Chapel, 101 N. Fourth St., Clear Lake, (641) 357-2193, with inurnment in Greenwood Cemetery in Cedar Falls at a later date; visitation 4 to 6 p.m. Sunday, Oct. 20, at the funeral home in Clear Lake; condolences at ColonialChapels.com.
Becky Rumsey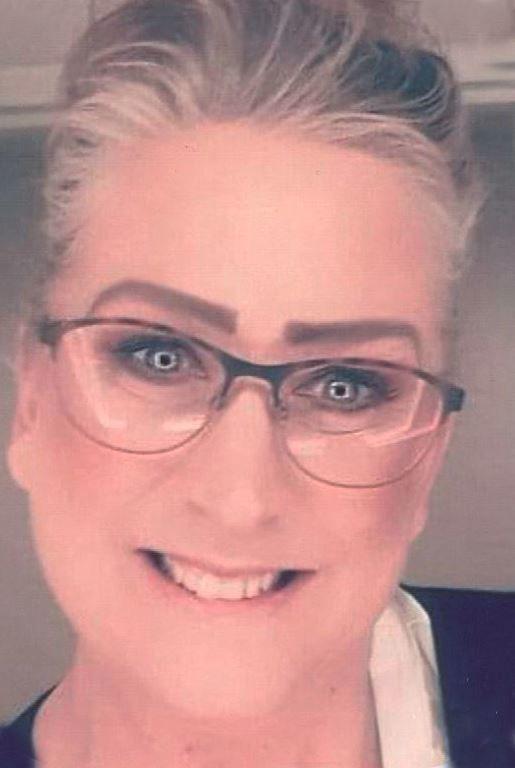 WATERLOO — Becky Rumsey, 52, of Waterloo, died Sunday, Oct. 13, at MercyOne Waterloo Medical Center.
She was born June 20, 1967, in Santa Ana, Calif., daughter of Dwayne Rumsey Sr. and Anita Gould.
Becky graduated from Waterloo Central High School in 1985. She worked for Aldi, Kwik Star and Iowa Industrial Products (Bossard) for many years. Becky also worked at the Waterloo Eagles Club. She was a member of the Waterloo Eagles Club Auxiliary Aerie 764.
Survived by: her daughter, Brittany Rumsey of Waterloo; two sons, Banning (Shelby Lehr) Rumsey of Cedar Falls and Richard Miller of Waterloo; two grandchildren, Elysia Bergen and Ryan VanDenover; significant other, Jeff Eickelberg of Waterloo; two sisters, Sharon Jenison of Waverly and Nicolle (Brendt) Bryant of Fairbank; a brother, Dwayne (Rebecca) Rumsey Jr. of Cedar Falls; two stepdaughters, Ashley Eickelberg and Amber Eickelberg; and several nieces, nephews and cousins.
Preceded in death by: her parents; a sister-in-law, Julie Rumsey; a brother-in-law, Tony Jenison; and maternal and paternal grandparents.
Celebration of Life Services: 3 p.m. Saturday, Oct. 19, at UAW Hall—Local 838 with a reception to follow celebration until 7 p.m.
Memorials: may be directed to the family.
Becky loved cooking. She could cook anything especially soups and stews but was famous for her potato salad. Becky loved to host holidays and often made enough food to feed an army. She also loved the Iowa Hawkeyes.
Lorenz Schellhorn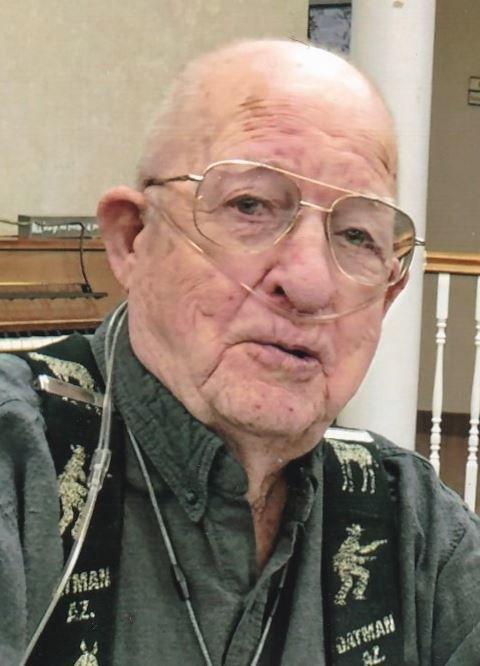 OELWEIN — Lorenz Schellhorn, 95, of Oelwein, formerly from Oran, died Sunday, Oct. 13, at Arlington Place in Oelwein.
He was born Feb. 13, 1924, in Chickasaw County, son of Henry and Wilhelmina (Warnke) Schellhorn. He married Virginia Mae Tonn on Feb. 18, 1949, in Readlyn.
He was the owner of Schellhorn Produce in Oran. Lorenz also worked at Rath Packing for a number of years, drove semi, was a school bus driver and custodian for Wapsie Valley Community Schools as well as farming until his health forced him to retire.
Survived by: his wife; his son, Donald Schellhorn of Urbana; two daughters, Cathy (Melvin Sr.) Gonnerman of Waverly and Marlys (Roger) Boleyn of Oelwein; five grandchildren, Melvin Gonnerman Jr., Philip Gonnerman, Michael Schellhorn, Mae Lee Nutter and Elizabeth Steinbron; 10 great-grandchildren, Marshall Gonnerman, Madison Gonnerman, Gaston Gonnerman, Megan Gonnerman, Drew Schellhorn, Hudson Nutter, Ellie Schellhorn, Genessa Gonnerman, Payton Nutter and Willow Steinbron; two brothers, Arnold Schellhorn of Oran and Orlyn Schellhorn of Clarksville; and several nieces and nephews.
Preceded in death by: his parents; a son, Bryan Ray Schellhorn; a daughter-in-law, Debra (Deb) Schellhorn; three brothers, Roland, Erwin and Wilhart Schellhorn; two brothers in infancy, Marvin and LaVerne; and two sisters, Adeline Schellhorn and Esther Niemeyer.
Services: 4 p.m. Sunday, Oct. 20, at Woods Funeral Home, Fairbank, preceded by visitation from 2 to 4 p.m. Burial will be in Grove Hill Cemetery, Oran.
He loved to go fishing, play cards and traveling with his son, Bryan, especially the international trips. Lorenz was a loyal fan of the Chicago Cubs and Bears. He loved spending time with his children, grandchildren and great-grandchildren.
Service Notice: Edward Adams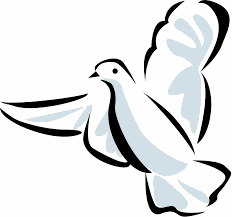 CEDAR FALLS --  Due to illness, services previously scheduled for Sunday, Oct. 20 for Edward Adams have been postponed. Richardson Funeral Service, 266-3525.