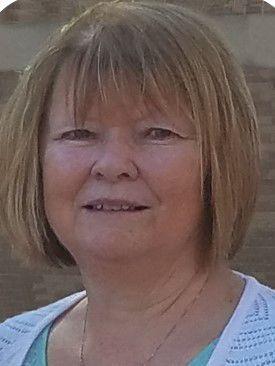 WATERLOO — Dixie A. Kramer, 68, of Waterloo, died Tuesday, May 19, at MercyOne Waterloo Medical Center.
She was born July 23, 1951, in Waterloo, daughter of William J. and Alice H. Niichel Federspiel. Dixie graduated from Jesup High School in 1969. She married Ronald Dake in 1970; they later divorced. She married Robert "Bob" Kramer on Sept. 6, 1991, in Waterloo.
She was a CNA at Schoitz Hospital. She then was a day-care provider for many years. Later, she was a bookkeeper at Carpetland, and retired from Warren Transport. She was a member of Blessed Sacrament Catholic Church.
Survivors: her husband; two daughters, Michelle (Josh Hanesford) Dake' and Jennifer (Barry) Combs' both of Waterloo; two stepsons, Matt Kramer of Clear Lake, and Ryan Kramer of Mason City; a stepdaughter, Laurie Gansen of Clear Lake; 12 grandchildren; five great-grandchildren; two sisters, Peg Neuendorf, and Marge (Fritz) Demuth, both of Jesup; four brothers, Nick Federspiel of Cedar Falls' Dan Federspiel and Larry (Vicky) Federspiel' both of Jesup, and Billy (Cheryl) Federspiel of La Porte City; many nieces and nephews; and her companion, Ted.
Preceded in death by: her parents; a nephew, Luke Demuth; a great-grandchild, Olive Thorp; two sisters-in-law, Donna and Marlys Federspiel; and a brother-in-law, Ronald Neuendorf.
Services: Private services will be held at Locke Funeral Home.
Memorials: to Kidney Cancer Foundation, 9450 SW Gemini Drive #38269 Beaverton, OR 97008-7105, or by visiting www.kidneycancer.org. Cards sent to the funeral home will be forwarded to the family.
Dixie was one of a kind. She loved her family and being with them. Bob and Dixie also enjoyed spending time at the Mississippi River with their crazy river crew. "We didn't get to pick you, but we're so glad we got you."