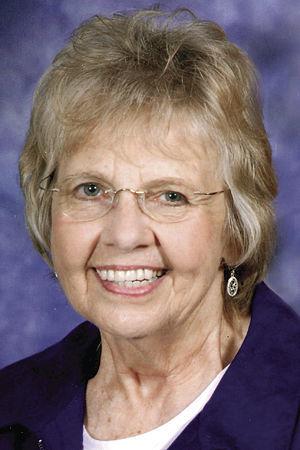 CEDAR FALLS — Lois Eleanor Hagedorn, 78, formerly of Cedar Falls, died Wednesday, March 4, at Hiawatha Care Center.
She was born Feb. 28, 1942, in Independence, daughter of Harvey and Ethel (Firth) Gosse. Lois graduated from Jesup Community Schools in 1960. She married David Hagedorn on Sept. 15, 1963, at Immanuel Lutheran Church in Independence.
She worked at John Deere and was a student services technician at the Allen School of Nursing and Allen College from 1982 until her retirement in 2004. She then worked at Nazareth Lutheran Church. Lois was a longtime member at Nazareth Lutheran Church where she served in many Bible studies and volunteer capacities.
Surivors: her children, Mark (Colette) Hagedorn of Waverly and Lori (Rob) Frett of Cedar Rapids; seven grandchildren, Ashley (Ehren) Marks, Levi (Tenzin) Hagedorn, Justin (Molly) Assink, Danielle (Adam) Bailleu, Trevor (Samantha) Assink, Macy (Brian) Hudson and Raelyn (Ryan) Cooper; and a brother, Harold (Patricia) Gosse of Rochelle, Ill.
Preceded in death by: her parents; her husband of 50 years; a sister, Helen Gosse; and a brother, Donald Gosse.
Services: 10:30 a.m. Monday, March 9, at Nazareth Lutheran Church's Larson Chapel with burial in Harlington Cemetery in Waverly. Visitation is from 2 to 4 p.m. Sunday, March 8, at Dahl-Van Hove-Schoof Funeral Home in Cedar Falls.
Memorials: to Nazareth Lutheran Church, Cedar Falls.
Lois will be remembered for her kind heart and infectious smile. She enjoyed traveling with friends, shopping trips with her daughter and an occasional visit to a casino. She enjoyed a healthy and active lifestyle as well as keeping up with her grandchildren's many activities.