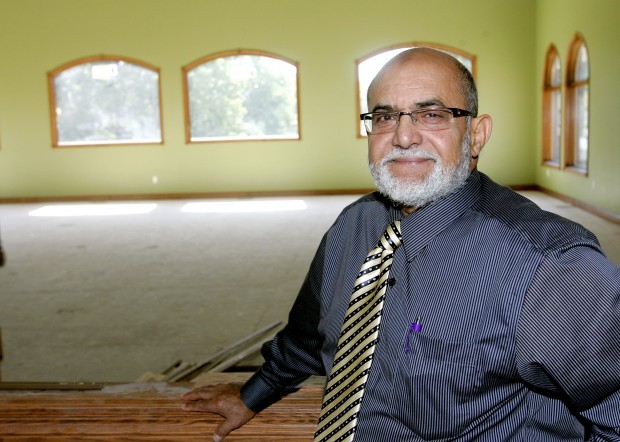 CEDAR FALLS --- Mohammed Fahmy, a University of Northern Iowa industrial technology professor originally from Egypt, spoke with his family Friday morning in Cairo.
"Everybody is fine, thank God. They are being very good citizens and staying home and abiding with the law," he said. "We are praying that it will all go peacefully without any injuries to anyone or casualities."
Fahmy became a U.S. citizen 35 years ago. He visited family in Egypt last May.
"Things were going from bad to worse," he said.
Fahmy has a brother and sister. They and their families live in the capital city in "some of the districts we are seeing on TV."
Corruption is rampant, according to Fahmy, and leaders don't listen to the population.
"People have had it, a long time of bad management of the government, not looking at what people really need," he said.
"The people have been very patient, but has come a time where they can't take this anymore."
Fahmy explained graduates from college, including doctors, must wait five or six years to get a job, and the government is the only place to find work.
"Two percent of the population are billionaires. The middle class is suffering ... many people below poverty lines. Some are trying to institute some new measure in the system of education," Fahmy said.
He believes unrest in Tunisia influenced the situation in Egypt to some extent.
"Egypt is very big, very civil. Hopefully they will get out of this stronger. This government can not take over anymore, there is no way they can continue. Looks like Egypt is really in for a drastic change in government and leadership, hopefully (the change) is very transient and the people can aspire to a better life."
Rosemarie and Jan de Ruiter of Waterloo have a granddaughter from Vermont studying for a semester in Cairo. Their granddaughter, who has studied multiple languages, is in her second year at the University of Chicago. The university offered certain students taking Arabic a chance to study in Cairo for the same tuition.
The de Ruiters in an e-mail message said "our daughter/her mother in Vermont says that they were finally contacted and/or have contacted the University of Chicago and got a reassuring message from them."
The couple added in the last message their granddaughter sent before all Internet and cell phone communications were stopped that she "was excited by the happenings/demonstrations."
"She hoped the weekend excursion by bus planned by the university to the Sinai Desert would go forth as planned," according to the de Ruiters.
The de Ruiters received information Saturday that their granddaughter is not on the trip to the Sinai Desert. The University of Chicago is preparing to fly all the students to Paris on Monday to finish their semester.