CEDAR FALLS – Guests can travel back in time to the Prohibition era at a new establishment on Main Street. Mob Bar features scenes and sounds from the Roaring 20s, which saw the rise of flappers, jazz music and speakeasies.
New Yorker Brian Cohen opened Mob Bar at 419 Main St. on New Year's Eve. The upstairs portion of the venue will be called Moonlight Cowgirls, open from 9 p.m. to 2 a.m. Thursday through Saturday. The two-story location is the former home of several restaurants, including myVerona, Primo and Figaro Figaro.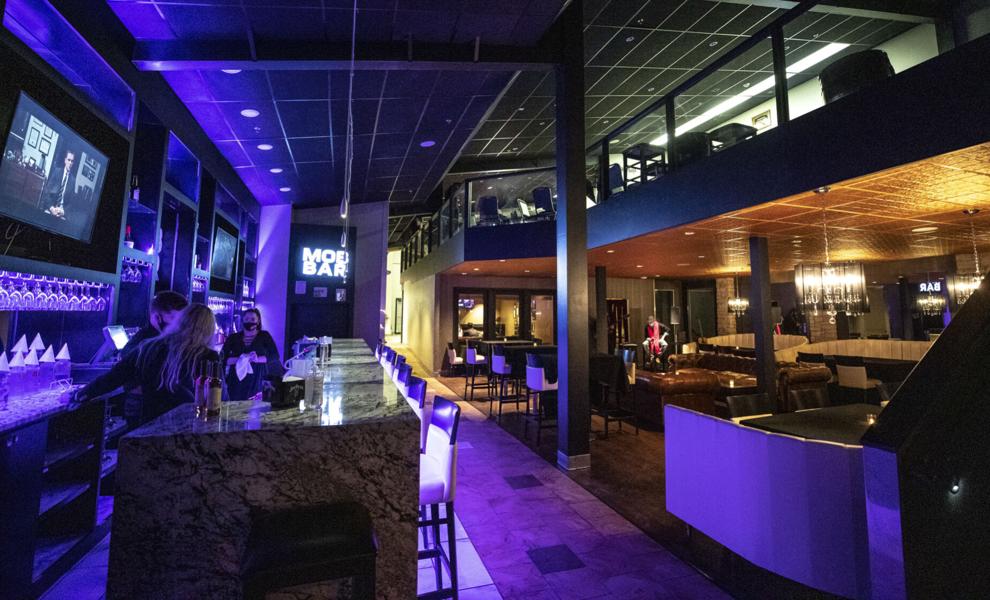 Cohen, who has owned and operated bars and nightclubs for more than 20 years, opened his first Mob Bar in Los Angeles one month before the pandemic shut down all bars and restaurants.
In California, stringent restrictions are still in effect with most counties under stay-at-home orders. Cohen said many bars and restaurants will not recover from the shutdowns.
"It's been a really rough year, and there's no end in sight," he said. "In California I don't even have a shot."
Seeing an opportunity in states with eased restrictions, Cohen decided to open Mob Bar in Cedar Falls and Galveston, Texas.
"I tried the best I could to use the pandemic to my advantage in regards to negotiating leases, because as a lot of people were getting out. I decided to dive in, and it actually created a lot of opportunities," he said.
He found the location at 411 Main St. advertised online.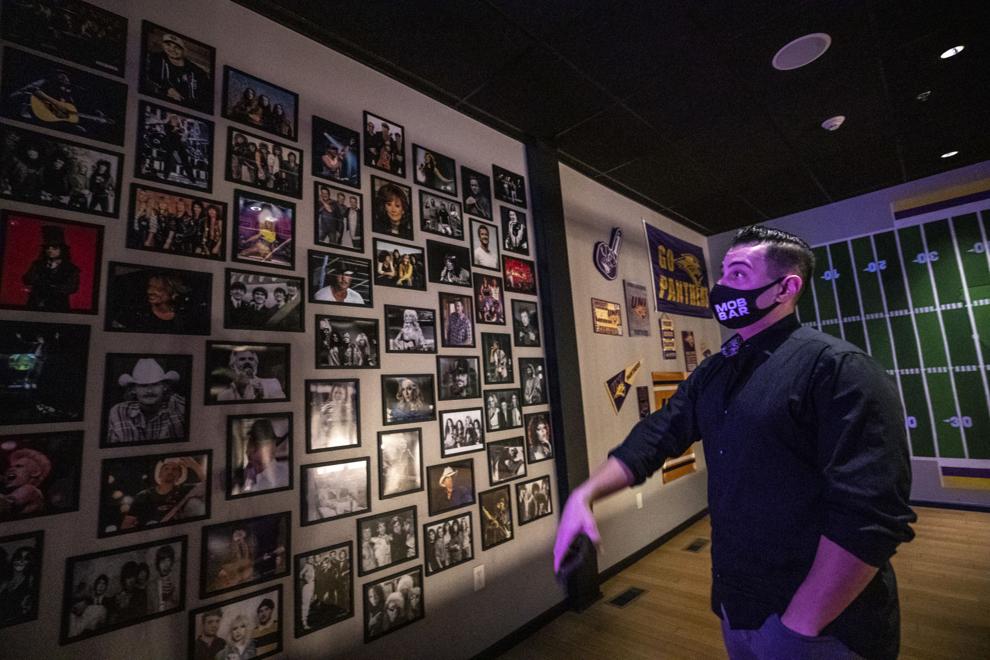 "I love this location, and I love Main Street. This building is amazing," he said.
The chic furniture and dim lighting pair well with the portraits of famous mobsters and the smooth sounds of Frank Sinatra wafting through the spacious interior.
The location boasts a main room, a VIP room, and a private party room downstairs.
Cohen launched the first Mob Bar in downtown Los Angeles on Feb. 14. Cohen chose the spot because it was the alleged scene of a famous hangout where notorious gangsters Mickey Cohen, Bugsy Siegel and others held private meetings, he said, noting there were still underground tunnels and random bullet holes.
"I was so excited I got the space, and literally 31 days later it closed," he said.
Cohen admits opening a bar during a pandemic has posed many challenges.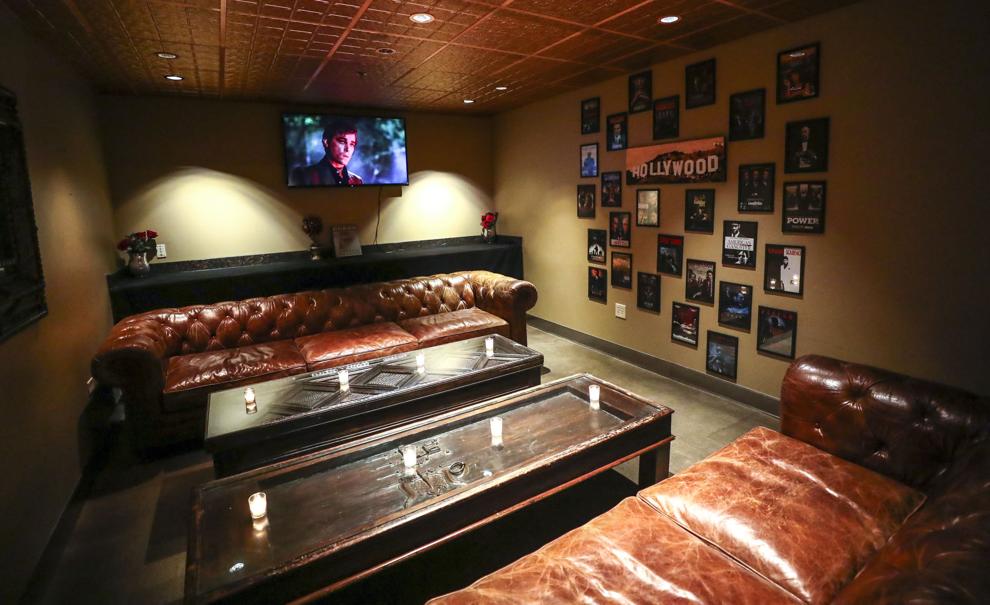 "We really believe in the safety of our customers and our staff. We're trying as best we can, but it is really difficult," he said.