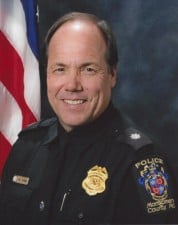 CEDAR RAPIDS, Iowa (AP) --- The new Cedar Rapids police chief says he's outraged by the increasing number of reports of shots fired and that the majority have not been solved.
Chief Wayne Jerman on Thursday called on citizens with information to "help stop these shootings and hold those responsible for hurting our neighbors and damaging property."
His department released a report showing 59 reports of shots fired have been made in 2012, compared to 44 in 2011.
The report says 27 people have been shot at or injured while 17 vehicles or other property were damaged. Only a handful of arrests have been made.
Jerman says there are people who know the identity of the suspects, and he noted they can cooperate with police anonymously. He says citizens should call 1-800-CS-CRIME to make reports.
Get local news delivered to your inbox!
Subscribe to our Daily Headlines newsletter.