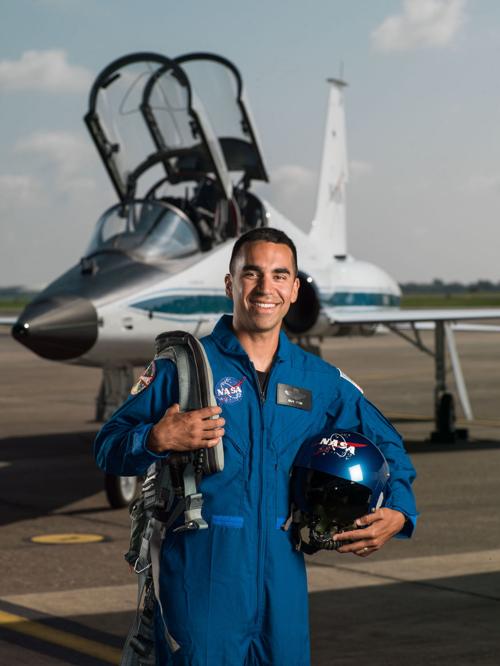 CEDAR FALLS -- Cedar Falls native Raja Chari has been selected by NASA to the team of astronauts who will go to the moon as part of NASA's Artemis program.
The Artemis program, which will send the first woman and the next man to the lunar surface, is NASA's effort to establish a sustainable presence on the Moon and continue deep space exploration in preparation to go to Mars.
Chari, a U.S. Air Force colonel, is one of 11 NASA astronaut trainees who graduated in January under the agency's Artemis Moon program. Chari and his counterparts were selected out of a record-breaking pool of 18,000 applicants.
The Artemis program aims to send humans back to the moon by 2024 for the first time since 1972. NASA is shooting for a trip to Mars sometime in the 2030s.
"It's a unique time in history right now," Chari said in a previous Courier interview. "It's really an energy we haven't seen since Apollo."
Also known as Project Apollo, the mission was the third U.S. human spaceflight program carried out by NASA, which succeeded in landing the first humans on the Moon from 1969 to 1972.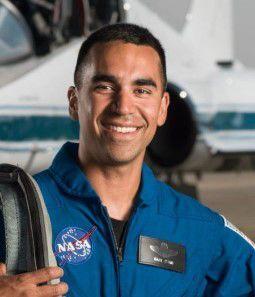 Chari said in January that he's grateful to be a part of the overall mission of exploring outer space. Astronauts have been discovering groundbreaking science on a daily basis, he said, including new DNA discoveries, new materials and reclaiming water we thought couldn't be used, to name a few.
"From the universe to our planet to ourselves, the idea and potential to be a part of that discovery is what's amazing to me," he said.
Born in Milwaukee, Wis., Chari was raised in Cedar Falls and attended St. Patrick Catholic School. His father moved to the U.S. from India and worked for John Deere.
He is married to Holly Schaffter Chari, also a Cedar Falls native, and the couple have three children. His mother, Peggy Chari, lives in Cedar Falls.
"I definitely attribute a lot of my value structure to the upbringing there and the sense of community in Waterloo and Cedar Falls," he said.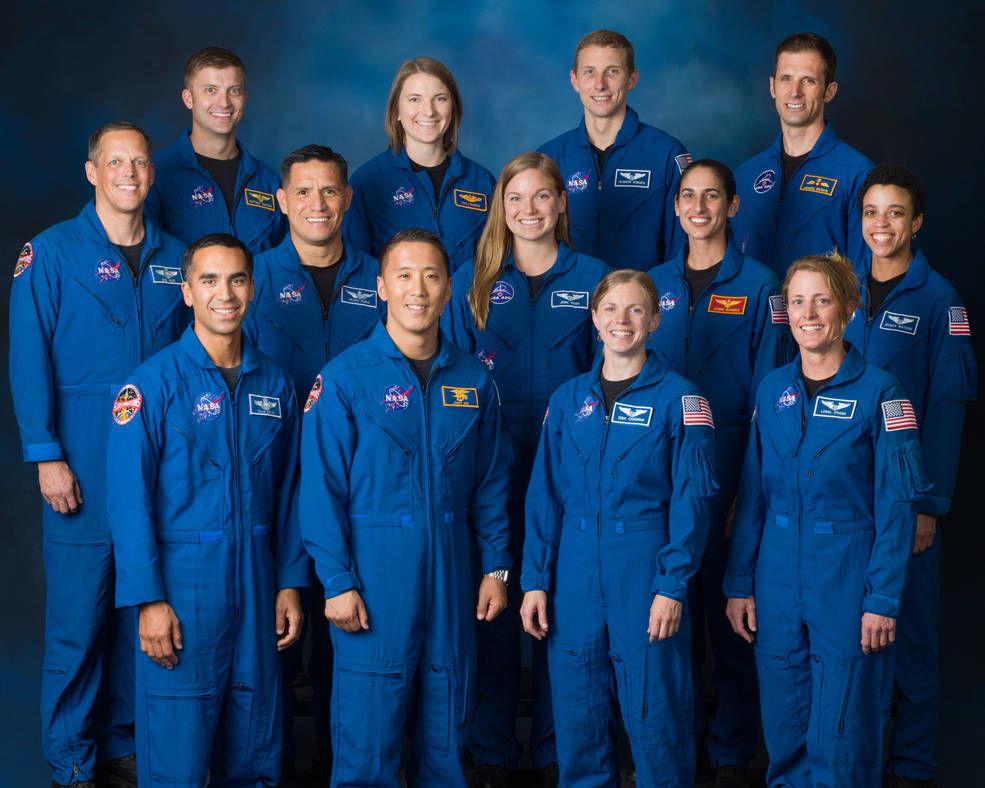 "Raja, Iowa is so very proud of you. I am proud of you," said Sen. Joni Ernst in a congratulatory video on Twitter. "Thank you for your continued commitment not only to our country, but for our exploration of space."
Chari graduated from Columbus High School in Waterloo in 1995 and earned a bachelor's degree in astronautical engineering from the U.S. Air Force Academy in Colorado. He earned a master's degree in aeronautics and astronautics from the Massachusetts Institute of Technology, in Cambridge, Mass., and graduated from the U.S. Naval Test Pilot School in Patuxent River, Md. He then graduated from U.S. Army Command and General Staff College in Fort Leavenworth, Kan.
At the time of his selection as an astronaut in June 2017, Chari was a colonel select in the U.S. Air Force, serving as the commander of the 461st Flight Test Squadron and the director of the F-35 Integrated Test Force. He has accumulated more than 2,000 hours of flight time in the F-35, F-15, F-16, and F-18, including F-15E combat missions in Operation Iraqi Freedom and deployments in support of the Korean peninsula.
Chari's awards include the Defense Meritorious Service Medal, the Meritorious Service Medal, the Aerial Achievement Medal, the Air Force Commendation Medal, the Air Force Achievement Medal, an Iraq Campaign Medal, a Korean Defense Service Medal and the Nuclear Deterrence Operations Service Medal. He was named distinguished graduate from the U.S. Air Force Academy, Undergraduate Pilot Training, and the F-15E Formal Training Unit.
He said his astronaut training and military background has taught him the importance of being a team player.
"Imagine spending six months in your office with three of your friends, or not your friends, and you have to figure out how to live with those three people for 24 hours a day for days on end. It can be very difficult when you're working in high stress environments," he said.