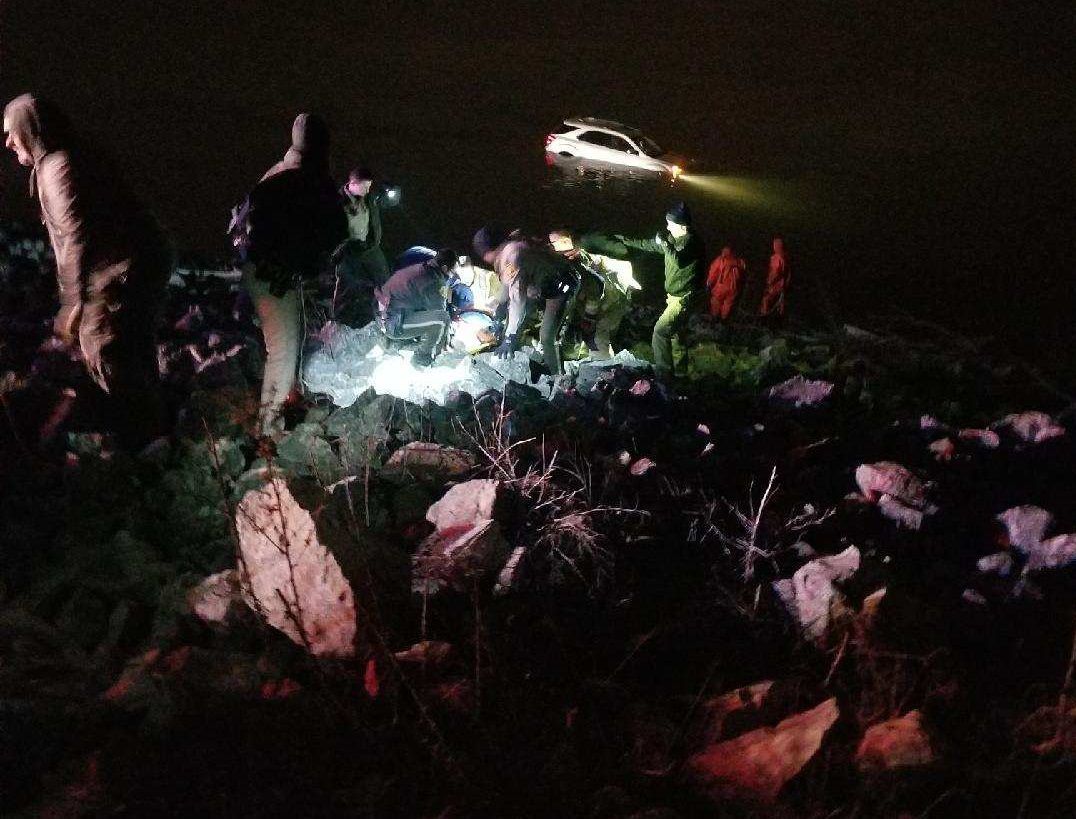 EVANSDALE – A motorist is safe after his vehicle ended up in the Cedar River in a Thursday night accident.
The unnamed driver was traveling west on Central Avenue when a medical condition caused him to pass out, said Chief Jeff Jensen with the Evansdale Police Department.
The man's vehicle continued moving and went up the flood-control dike abutting River Forest Road, down the rocks on the other side and came to a rest in the river, Jensen said.
The water was about halfway up the vehicle's door, and volunteer firefighters with Evansdale Fire Rescue donned dry suits and walked to the vehicle, said Fire Chief Ryan Phillips.
The driver was conscious but unable to exit the vehicle, so rescue workers lifted him out through a window and walked him to shore, Phillips said.
An ambulance crew treated the man, Phillips said.