WATERLOO — In the Jeffrey Hatcher adaptation of the thriller "Wait Until Dark," Susan, a newly blind woman, finds herself trapped in her Greenwich Village basement apartment by a trio of thugs. Her blindness may be the key to her escape from the criminals, if only she can hold out until dark.
Kelsi Hansen is making her debut in the role of Susan in the Waterloo Community Playhouse production that opens Jan. 24 on the Hope Martin Theatre stage.
"I expected memorizing lines and learning how to move around the stage. What I didn't anticipate is how much I love and enjoy it," says Hansen, 28, who is an independent living teacher for the Iowa Department for the Blind.
She lost her sight over a period of two weeks when she was 12 years old after battling cancer and a brain tumor.
"There are misconceptions about blindness, and a lot of stuff in the media portrays blindness the way they think it is. I'm trying to put accuracy into the role. What's been a unique challenge to me is that I've been blind for 16 years, so I have to take myself back to what it was like when I'd only been blind for a 1 1/2 years to accurately portray Susan's blindness. She's not as oriented or as comfortable with her blindness or using her other senses as I am," Hansen explains.
Director Greg Holt said Hansen has been generous in sharing her own story with the six-member cast. "I feel fortunate that someone so capable is cast in the role of Susan. Kelsi is very talented, an upbeat and positive person to work with and very straightforward about her blindness. She's written some notes in the program separating truth from fiction," he explained.
Hansen has never performed on stage before, but she's always had an interest in acting. She took an acting class at age 10 from Holt.
"She points out that being sighted at one point, you have a different perception of how you look to the rest of the world, and how the world looks at you."
"Wait Until Dark" by Frederick Knott was first performed on Broadway in 1966. A film version starring Audrey Hepburn was released in 1967. Hatcher's adaptation was published in 2013. It is now set in 1944.
"He also made the play much more immediate, less complicated and more streamlined and physical. It gets into the story much faster than the original. In Hatcher's version, you don't know who you can and can't trust, which heightens the suspense. It's a very intense play, and the audience lives vicariously through Susan," said Holt.
Cast members include Carrsan Morrissey, Trace Moustakas, Grant Tracey, Joe Frenna and Natalie Lindaman. Shelby Davis is Hansen's assistant and under-study.
"Everyone has been very supportive. I don't think Greg could have found a better cast. We help each other out," Hansen said.
"Wait Until Dark" also is technically challenging, filled with special effects and unusual lighting techniques designed by Mike Ingraham.
"We tried to create a tight, confined space, and the windows are high like you'd find in a basement apartment. There are bars on the window, and you can see the legs of people as they walk past. There's a fire, knives thrown at a wall … a lot of different tricks are being used in this show," Holt said.
Hansen is having the time of her life. "This is my first show which is very exciting. I'm kind of nervous, but my biggest struggle has been and will continue to be not smiling because I'm having so much fun."
Home again: Natalie Meeser opens Little Prairie Girl in Grundy Center hometown
010820kw-little-prairie-girl-01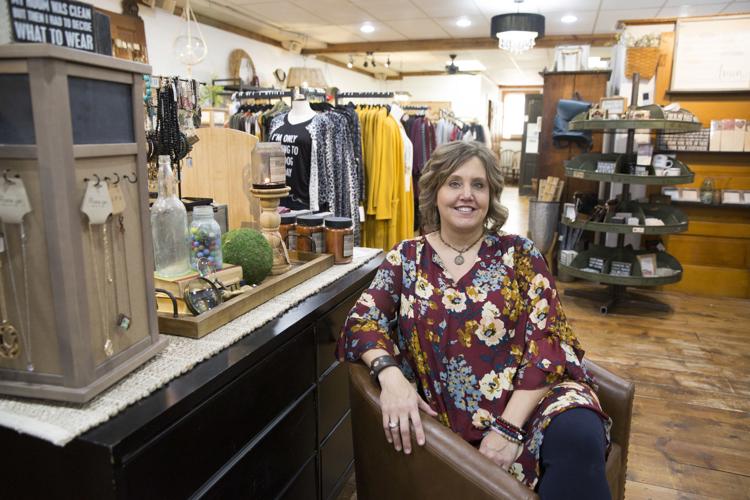 010820kw-little-prairie-girl-08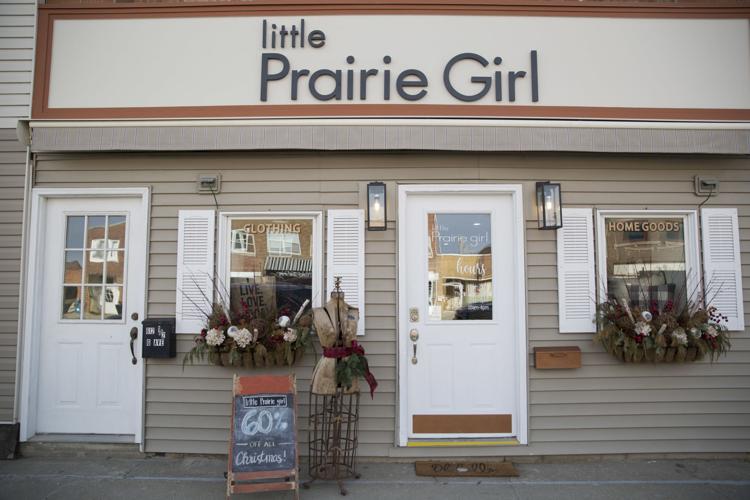 010820kw-little-prairie-girl-06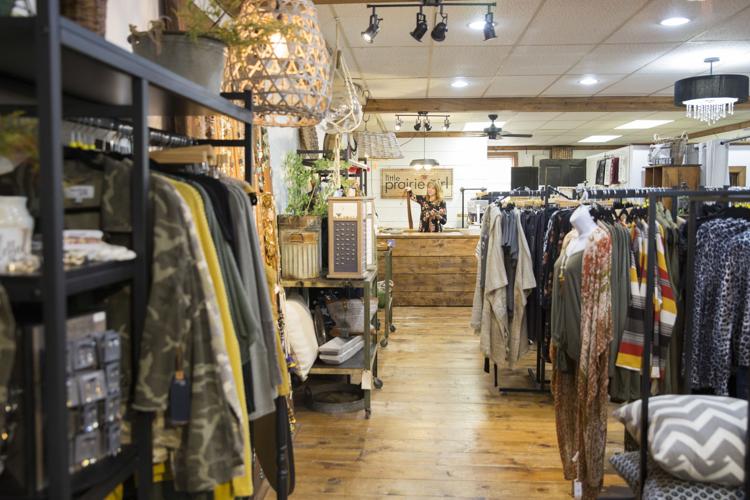 010820kw-little-prairie-girl-05
010820kw-little-prairie-girl-11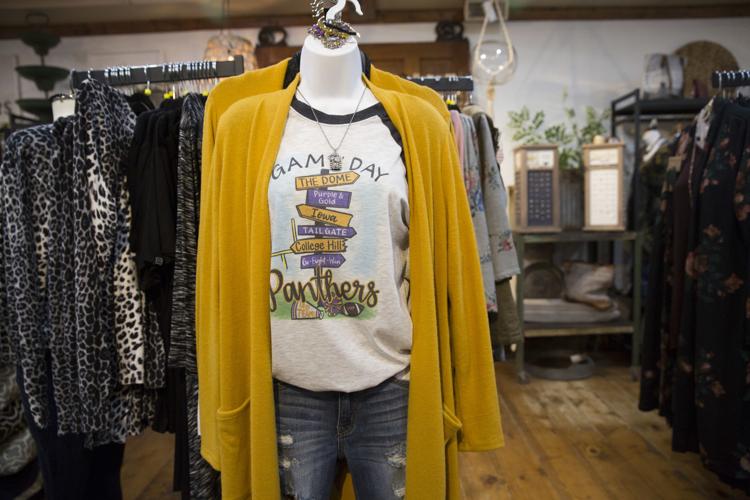 010820kw-little-prairie-girl-10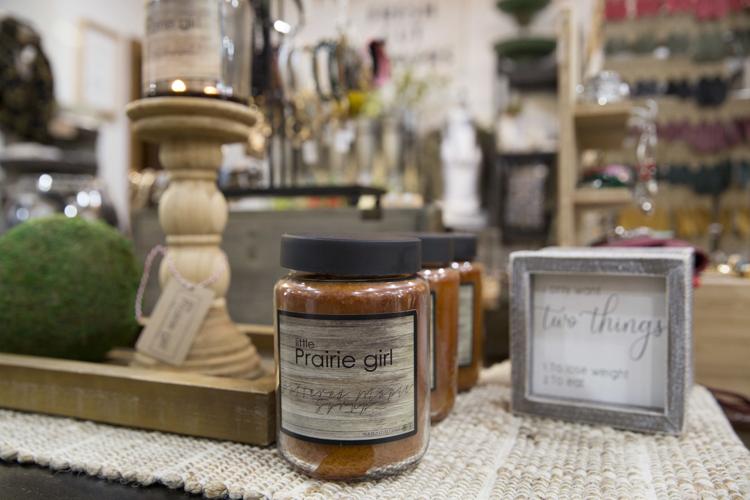 010820kw-little-prairie-girl-09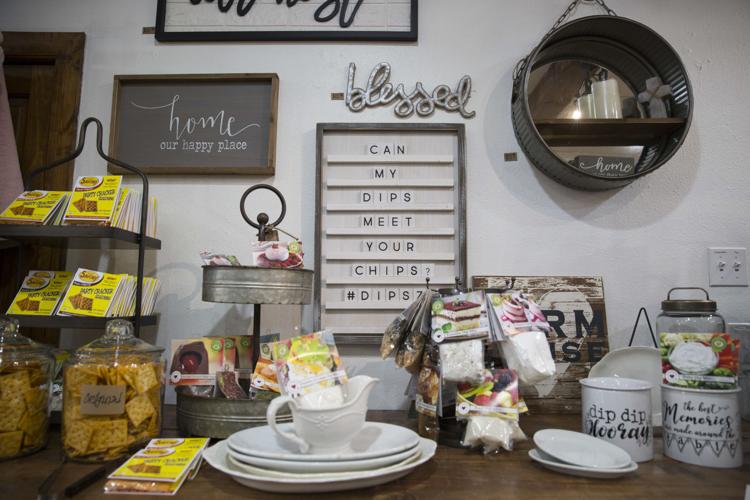 010820kw-little-prairie-girl-07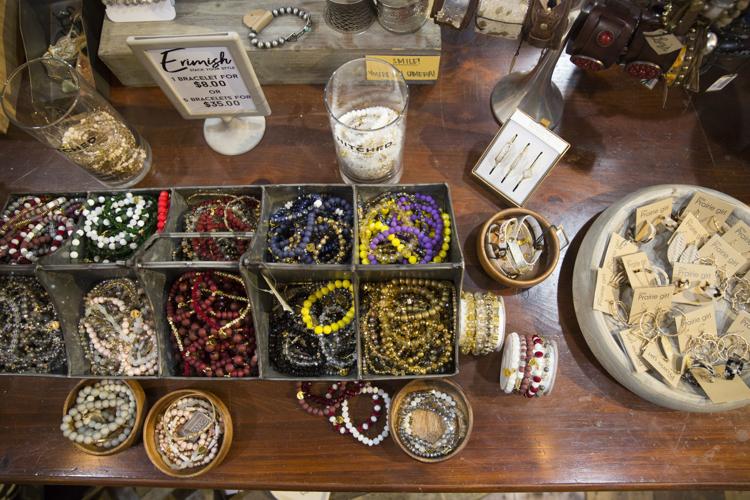 010820kw-little-prairie-girl-02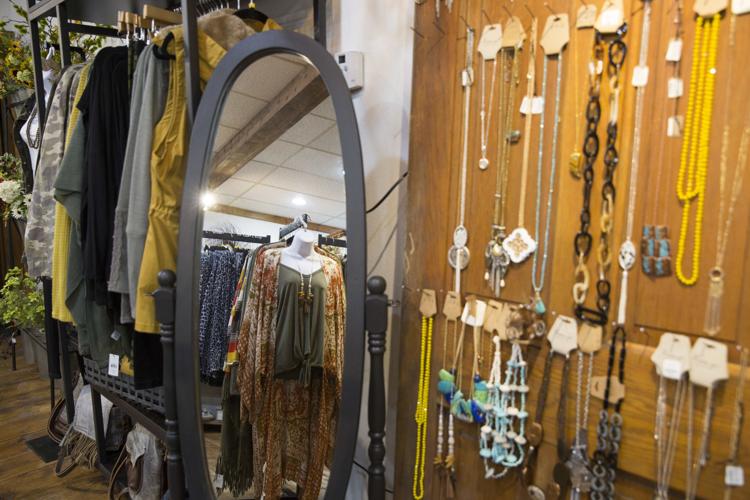 010820kw-little-prairie-girl-03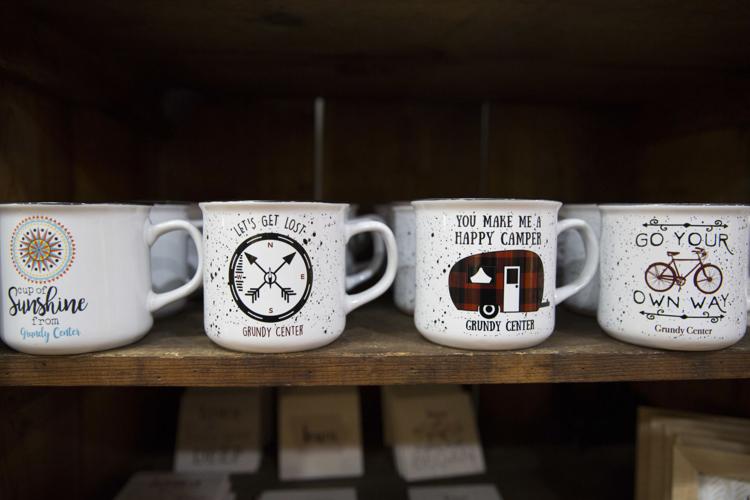 Get local news delivered to your inbox!
Subscribe to our Daily Headlines newsletter.