CLARKSVILLE -- "I'm voting for you," judge Katy Perry said after Maddie Poppe's final performance on Sunday night's "American Idol" episode.
Poppe brought down the house with her rendition of Stevie Nicks' "Landslide."
"That's why I signed up for this," said judge Luke Bryan, who earlier in the evening told Poppe she is "authentic as heck."
Poppe and her two fellow finalists each sang three songs on the evening's penultimate episode. The first number was a debut of a new single. For Poppe, that single is "Going, Going, Gone," for which the judges praised her for appearing the most comfortable of the contestants with new material.
You have free articles remaining.
The show also featured footage from Poppe's visit earlier in the week to her hometown of Clarksville, where she was welcomed with a parade and gave a free concert.
This season's "American Idol" winner will be announced on the finale tonight at 8 p.m. on ABC.
Maddie Poppe wins "American Idol"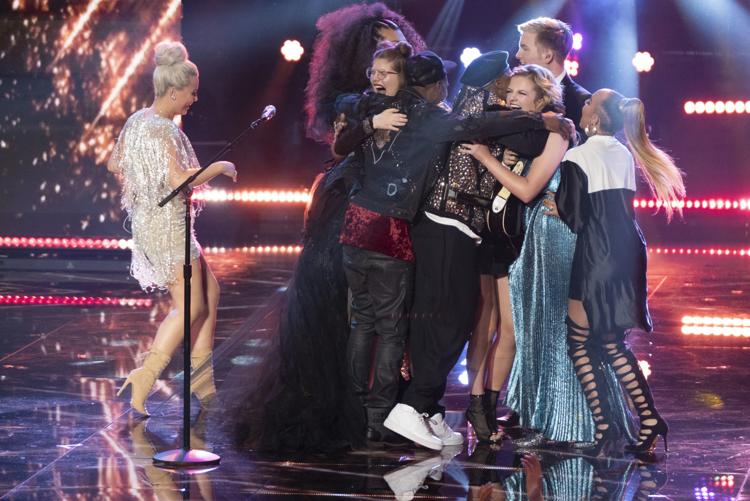 Maddie Poppe wins "American Idol"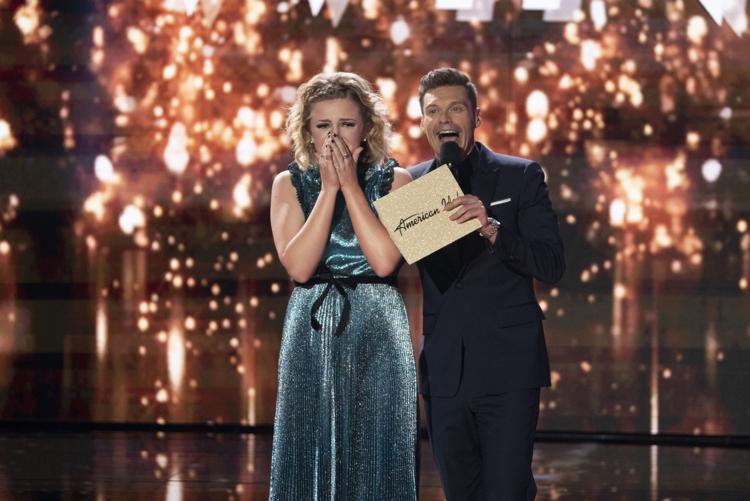 Maddie Poppe
Maddie Poppe and Caleb Lee Hutchinson with Ryan Seacrest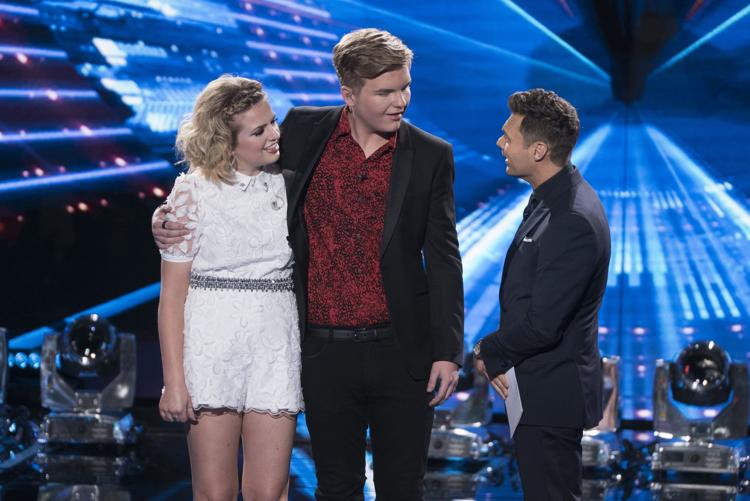 VIDEO: Kermit the Frog and Maddie Poppe Perform "Rainbow Connection" - Finale - American Idol 2018 on ABC
Maddie Poppe sings with Kermit the Frog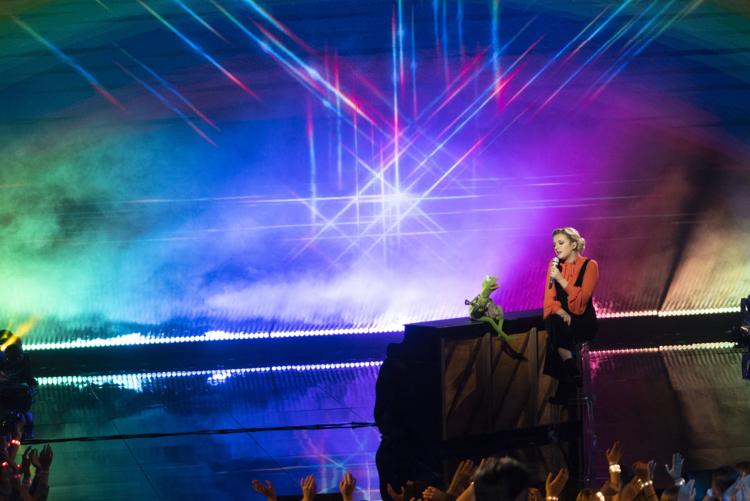 Maddie Poppe sings with Kermit the Frog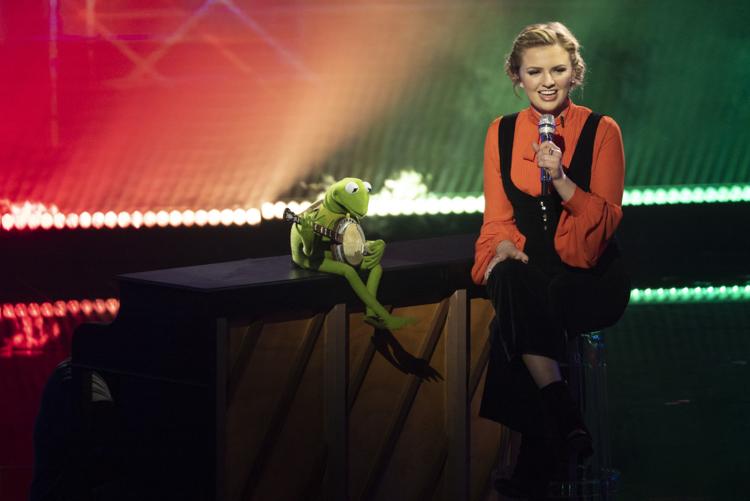 Maddie Poppe with Gabby Barrett and Caleb Lee Hutchinson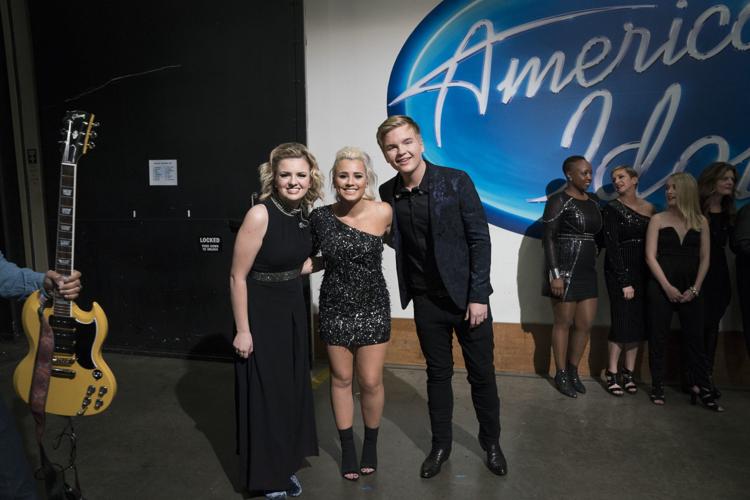 Poppe gallery 69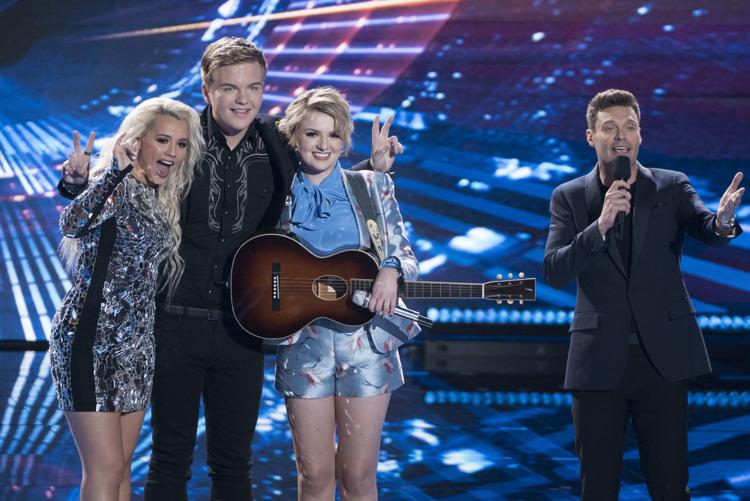 149250_2116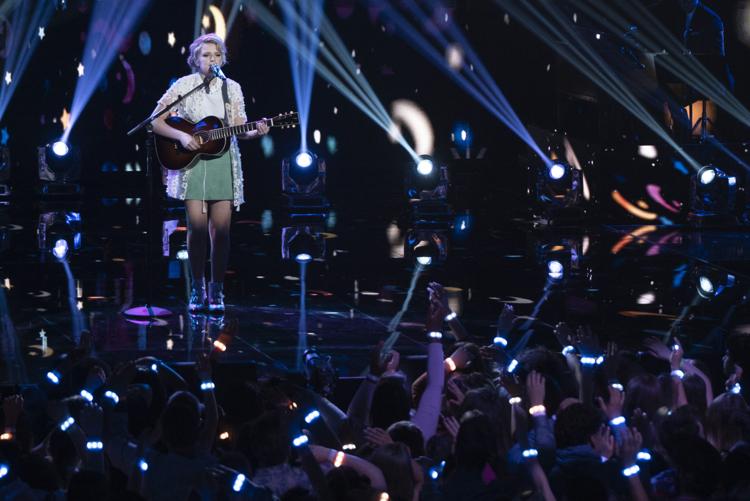 Poppe gallery 67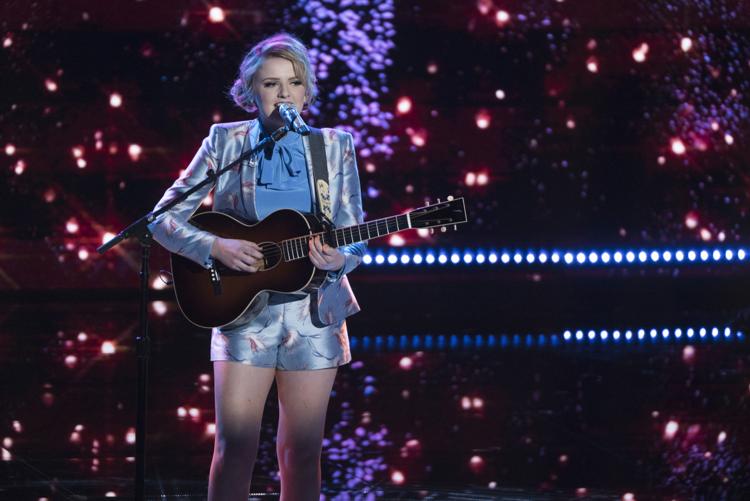 Poppe gallery 68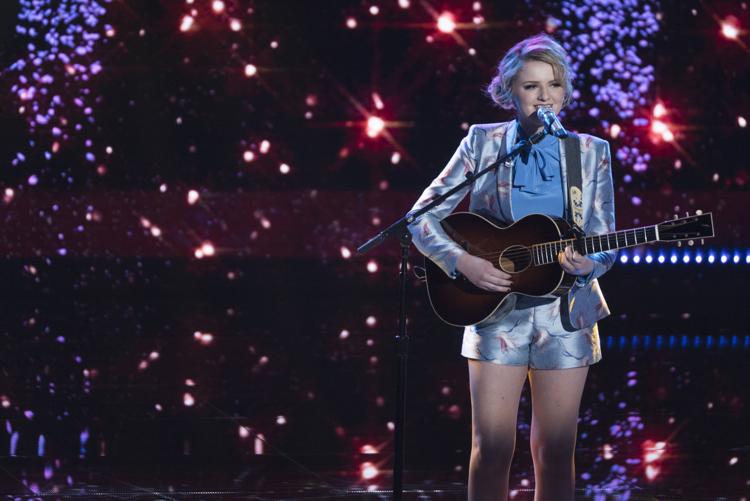 Poppe gallery 60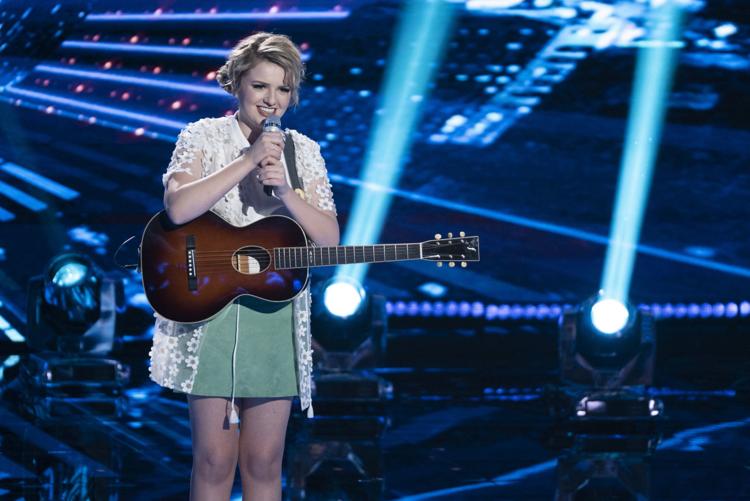 Poppe gallery 66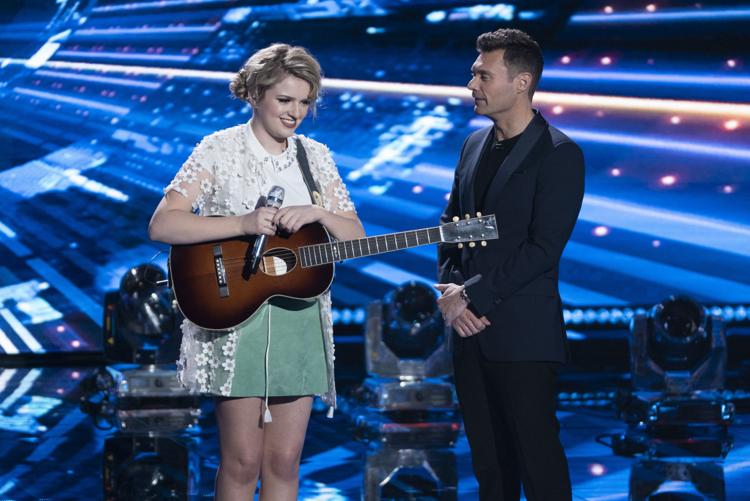 Poppe gallery 61
Maddie Poppe Sings "Don't Ever Let Your Children Grow Up" - Finale - American Idol 2018 on ABC
Poppe gallery 62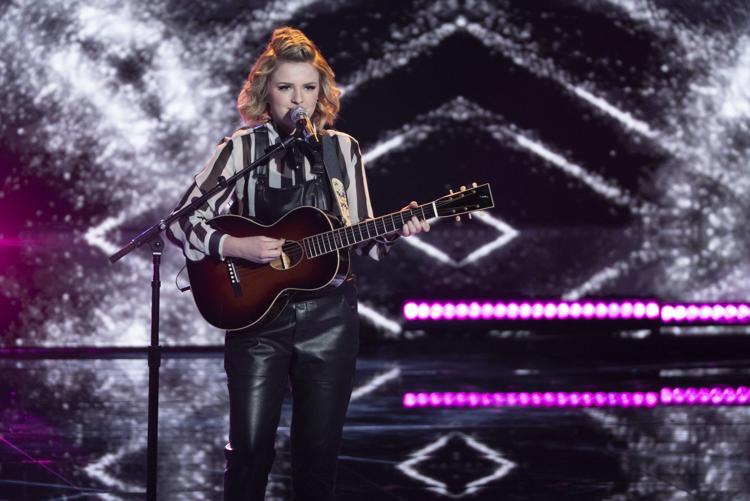 Poppe gallery 63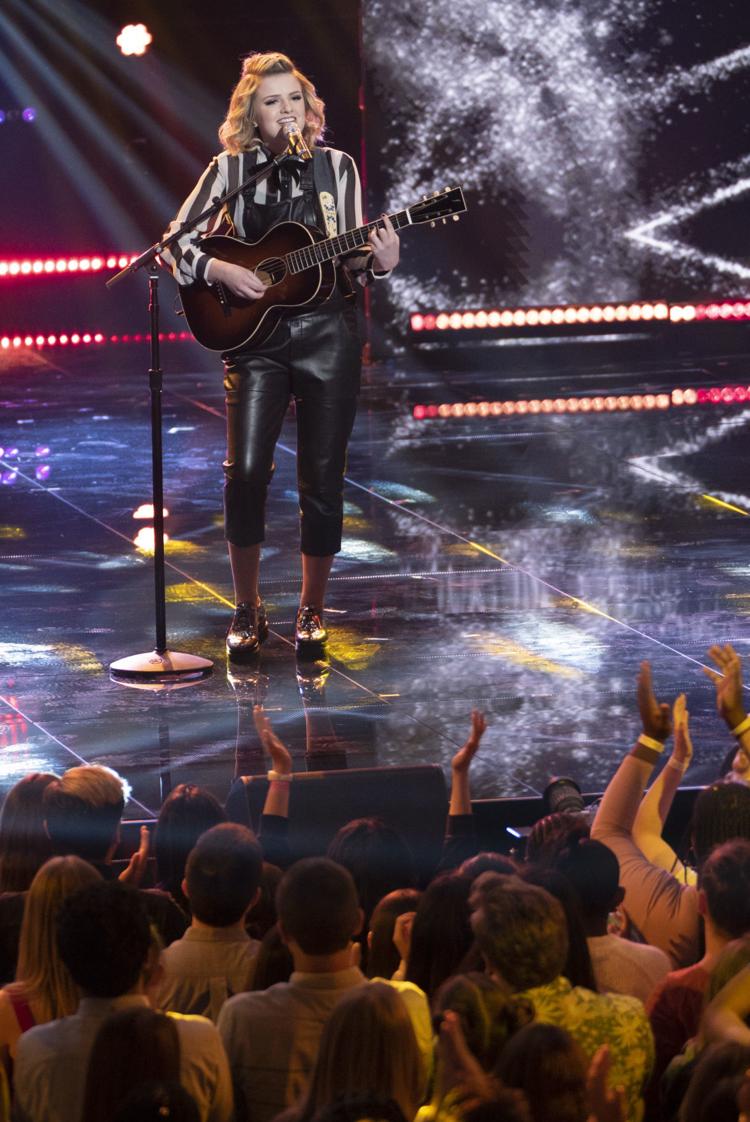 Poppe gallery 65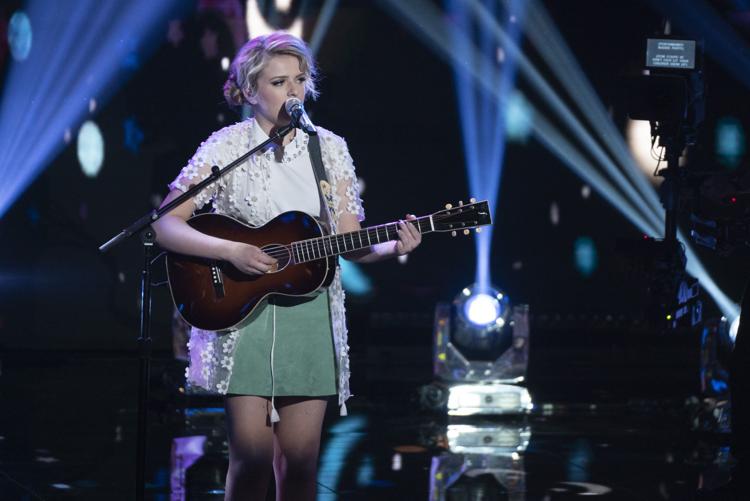 Poppe gallery 64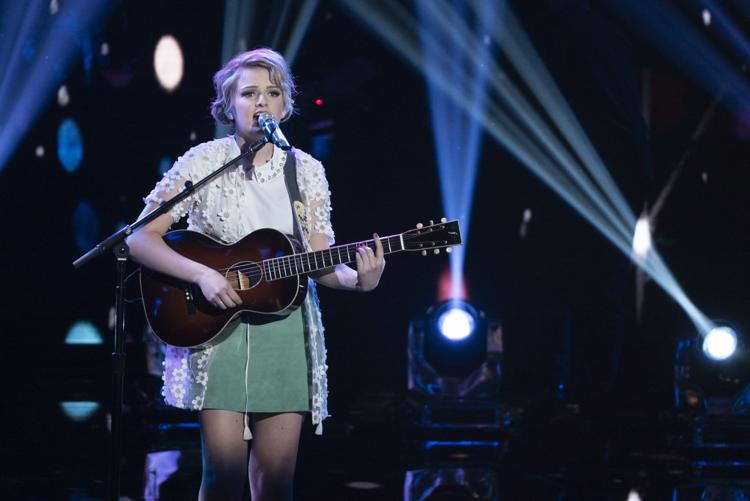 Maddie Poppe Sings Her Coronation Song "Going Going Gone" - Finale - American Idol 2018 on ABC
051518mp-Maddie-Poppe-concert-61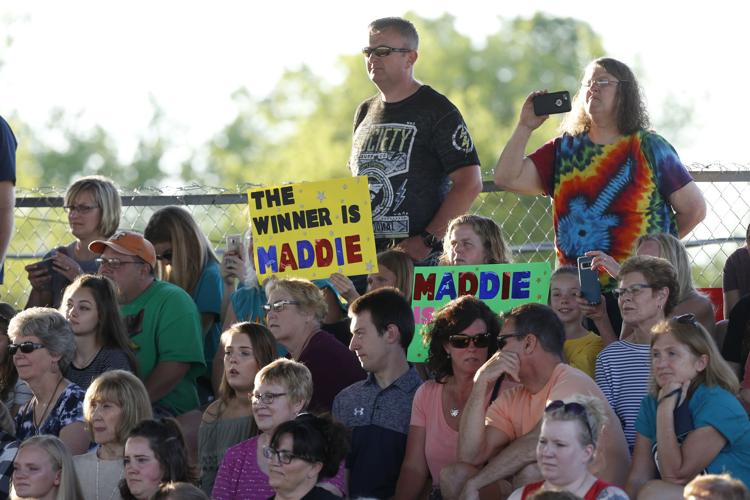 051518mp-Maddie-Poppe-concert-58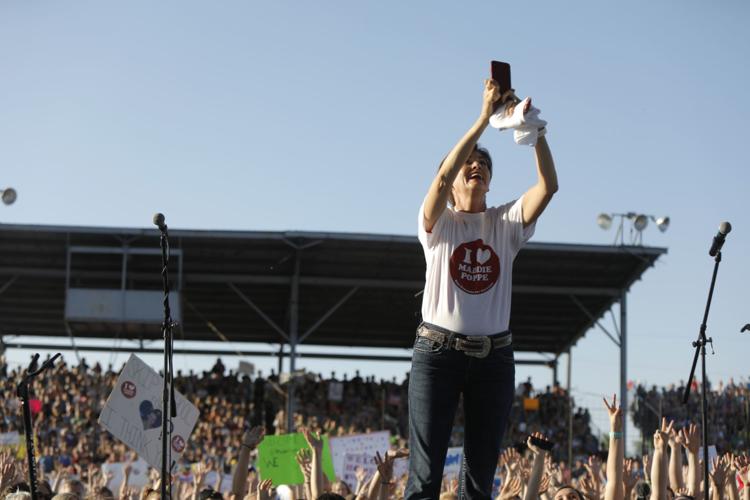 051518mp-Maddie-Poppe-concert-59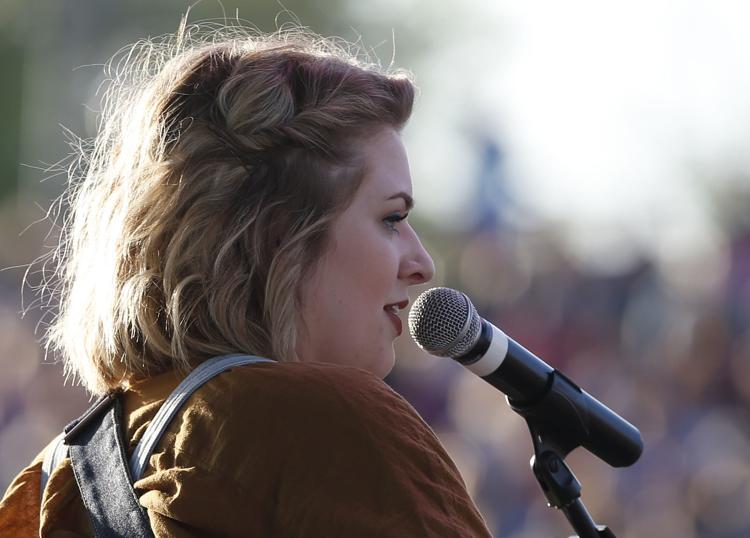 Maddie Poppe Sings "Landslide" by Fleetwood Mac - Finale - American Idol 2018 on ABC
051518mp-Maddie-Poppe-concert-62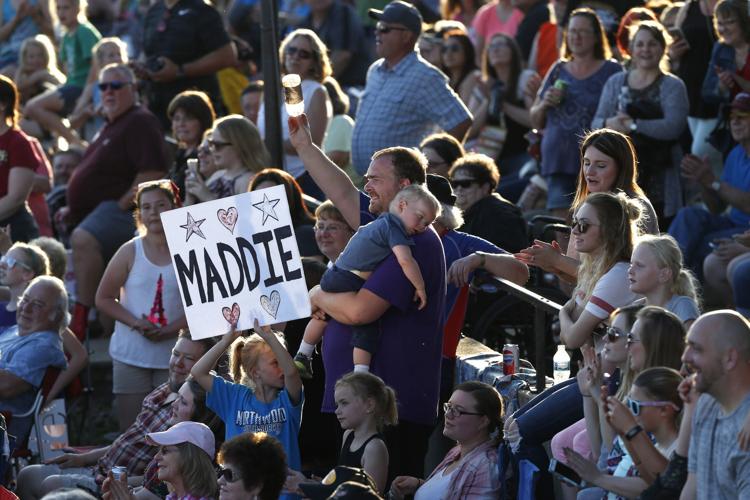 051518mp-Maddie-Poppe-concert-60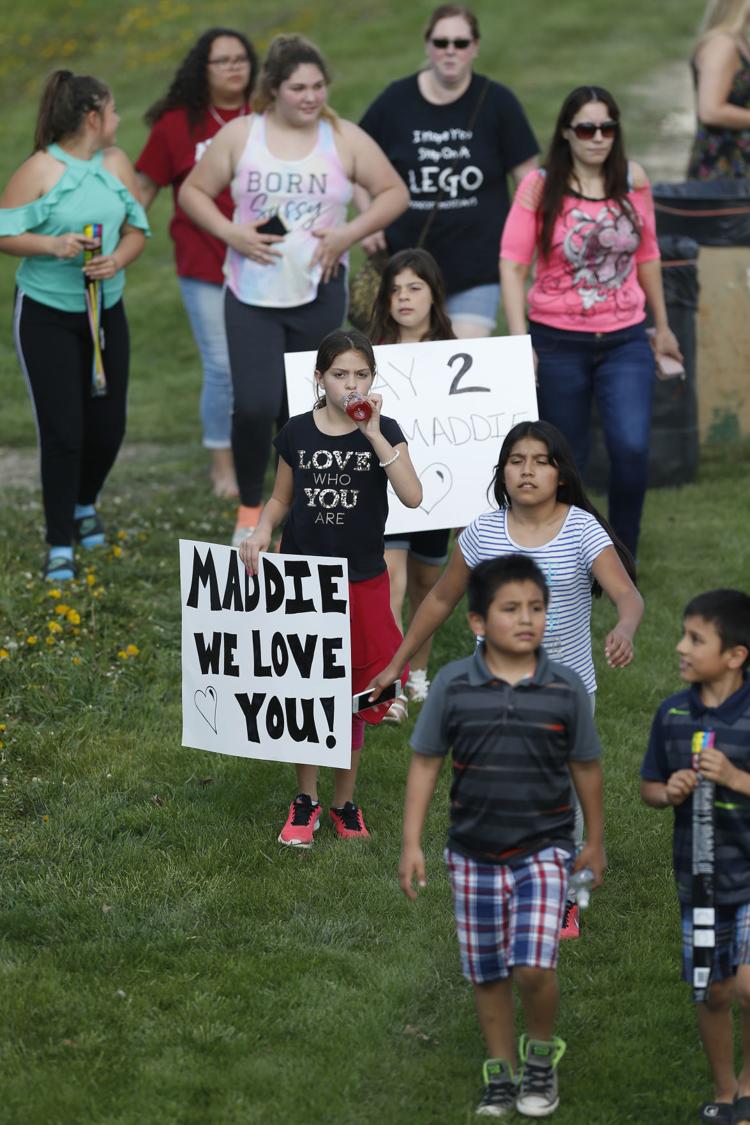 051518mp-Maddie-Poppe-concert-55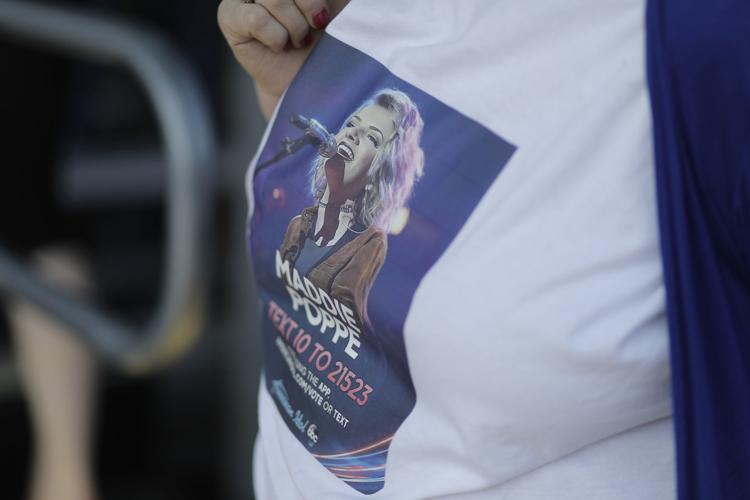 051518mp-Maddie-Poppe-concert-56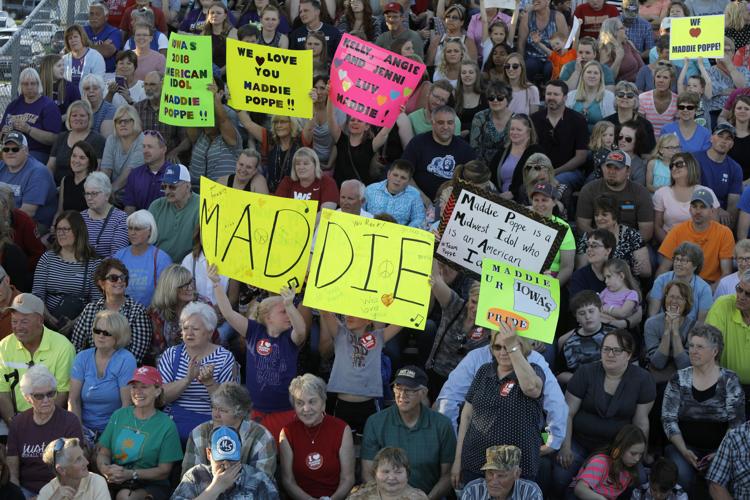 051518mp-Maddie-Poppe-concert-50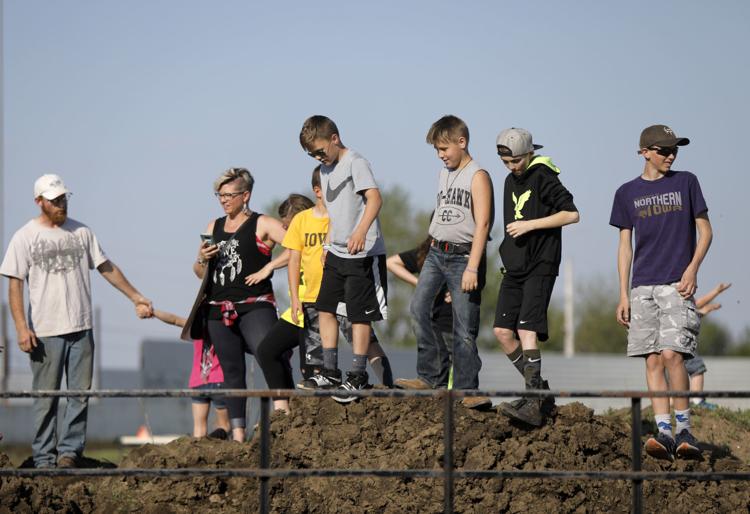 051518mp-Maddie-Poppe-concert-49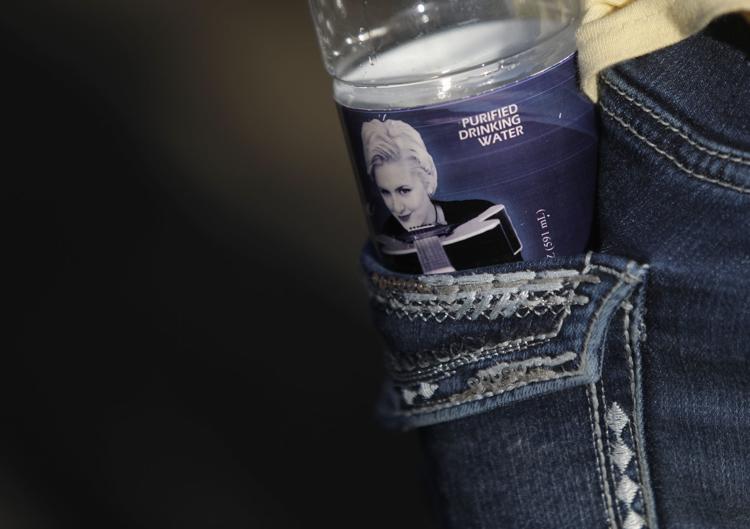 051518mp-Maddie-Poppe-concert-51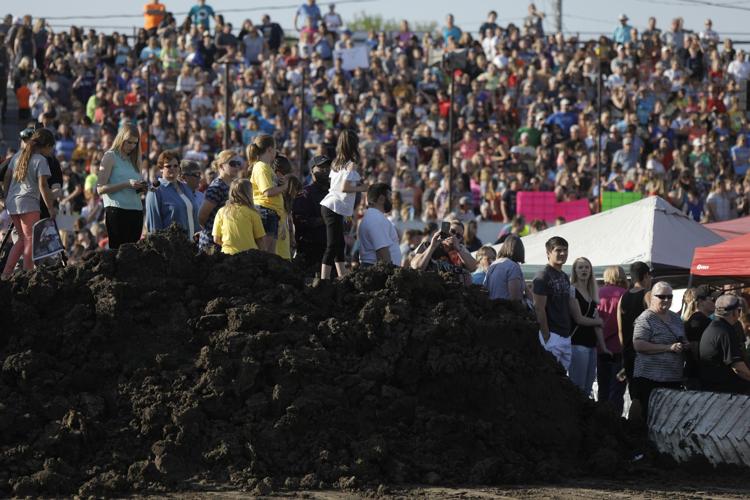 051518mp-Maddie-Poppe-concert-52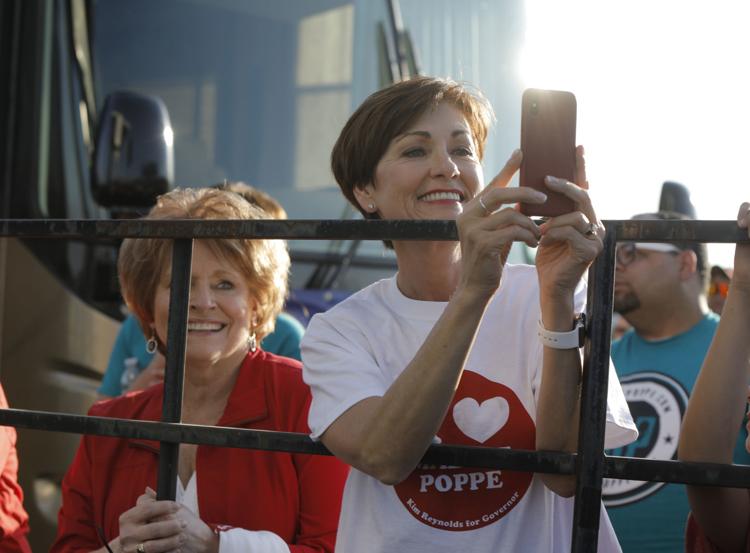 051518mp-Maddie-Poppe-concert-53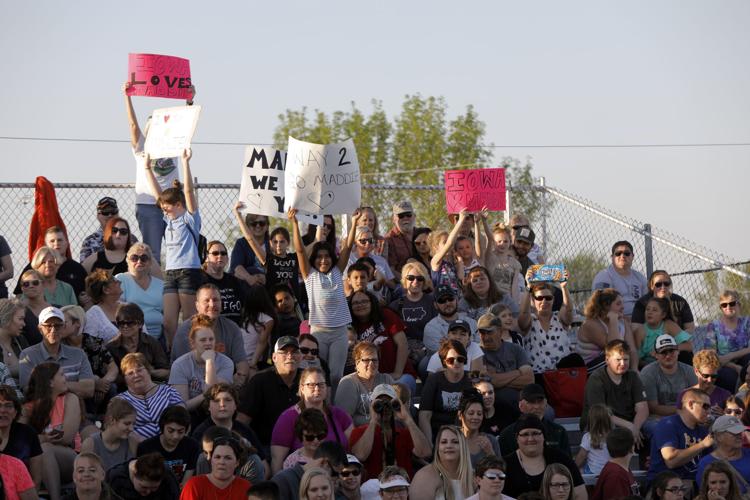 051518mp-Maddie-Poppe-concert-54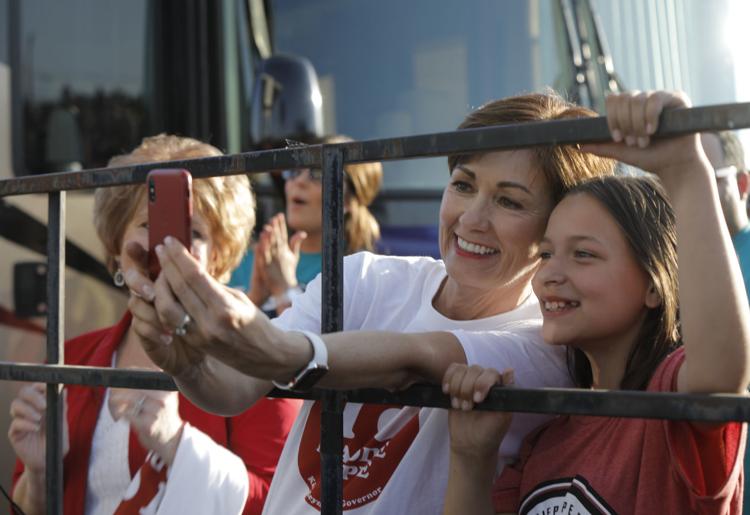 051518mp-Maddie-Poppe-concert-45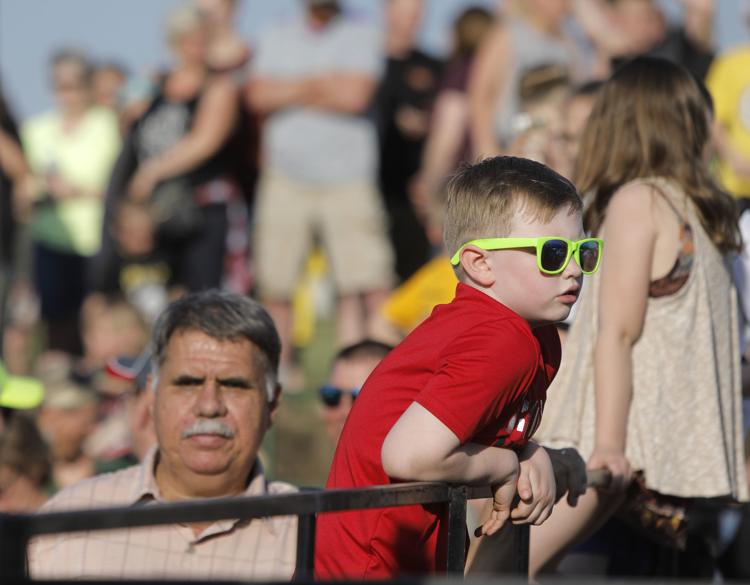 051518mp-Maddie-Poppe-concert-48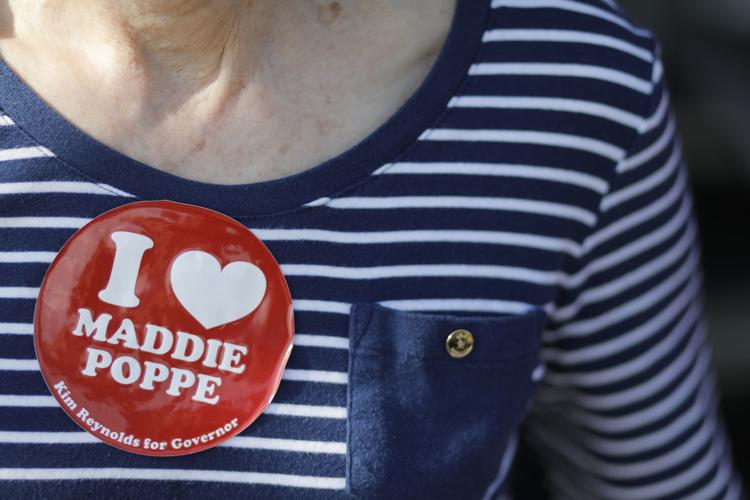 051518mp-Maddie-Poppe-concert-47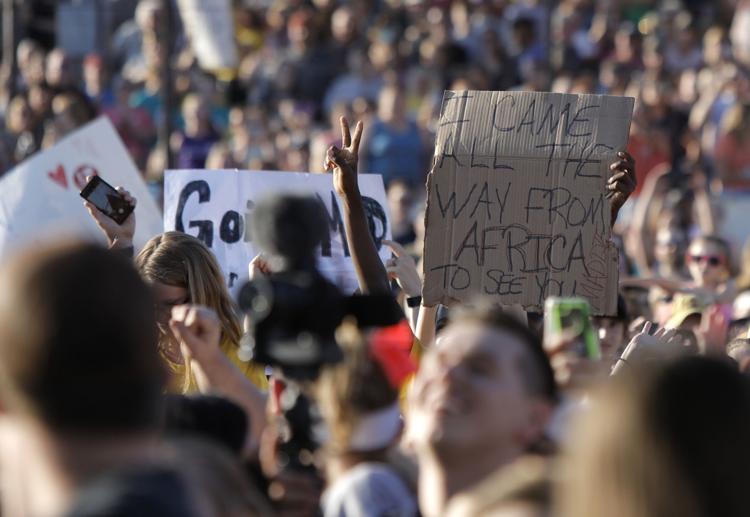 051518mp-Maddie-Poppe-concert-46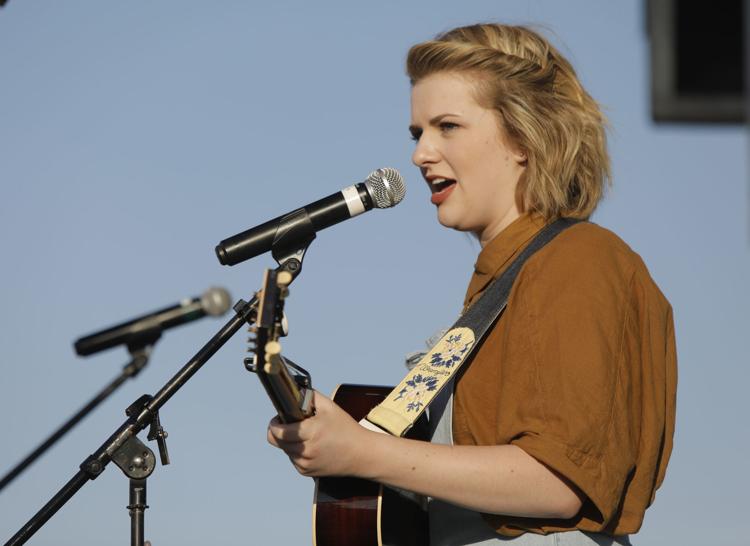 051518mp-Maddie-Poppe-concert-44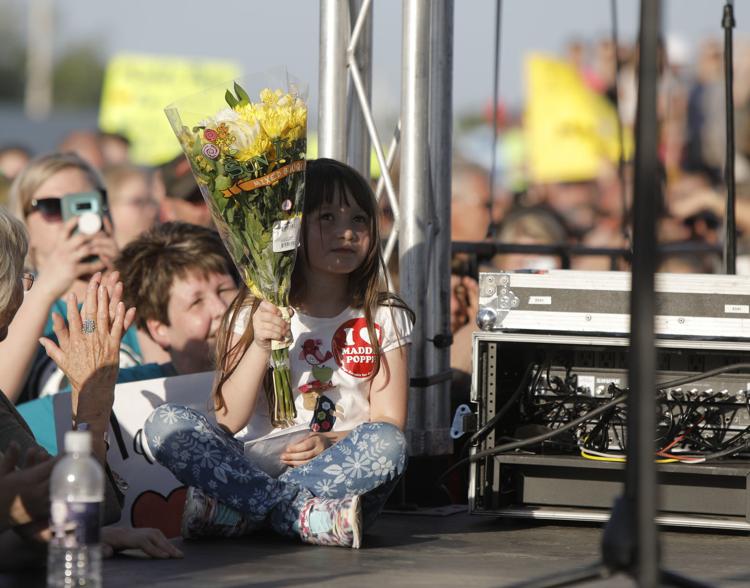 051518mp-Maddie-Poppe-concert-41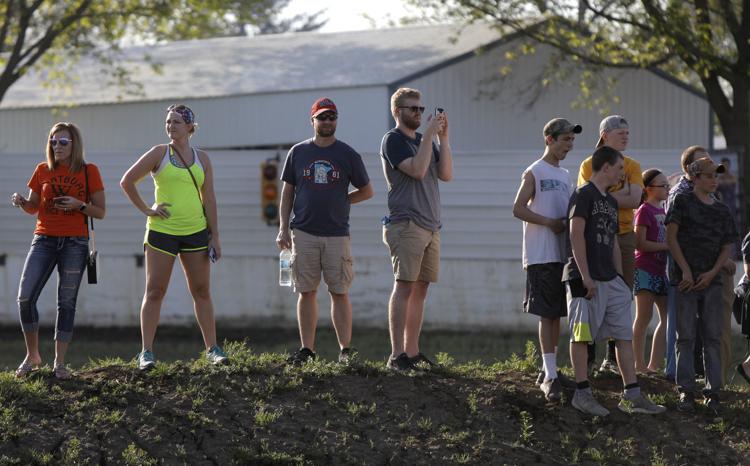 051518mp-Maddie-Poppe-concert-40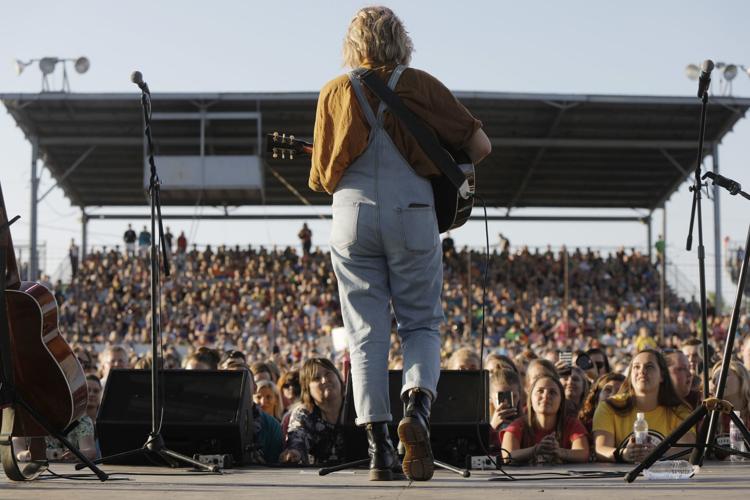 051518mp-Maddie-Poppe-concert-43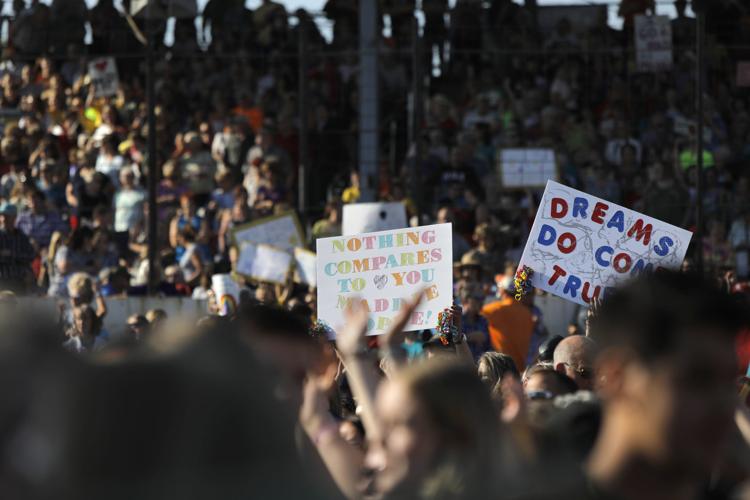 051518mp-Maddie-Poppe-concert-42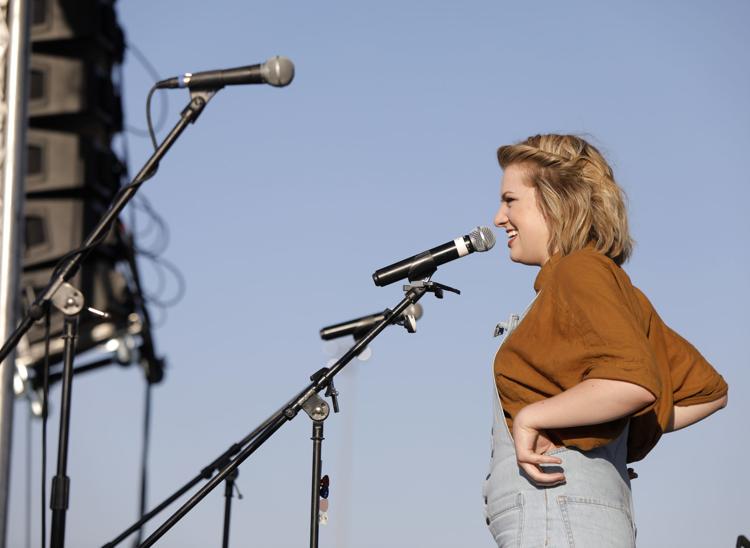 051518mp-Maddie-Poppe-concert-39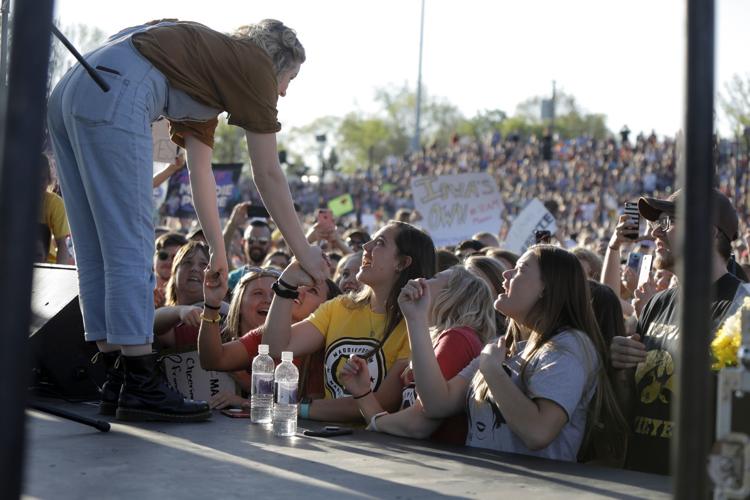 051518mp-Maddie-Poppe-concert-36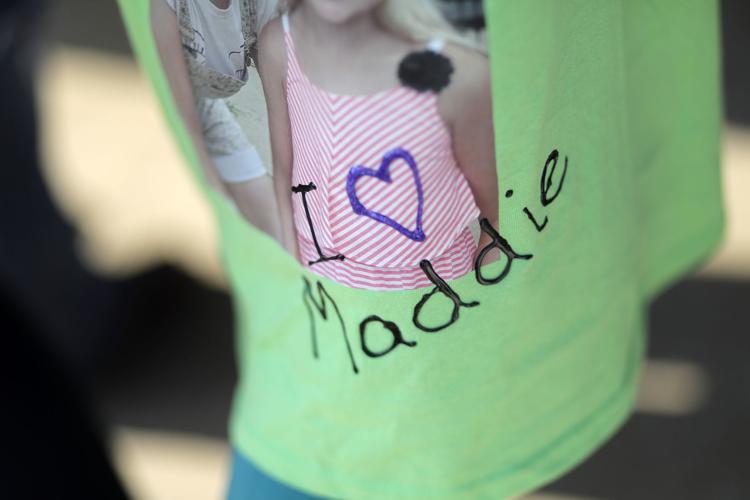 051518mp-Maddie-Poppe-concert-34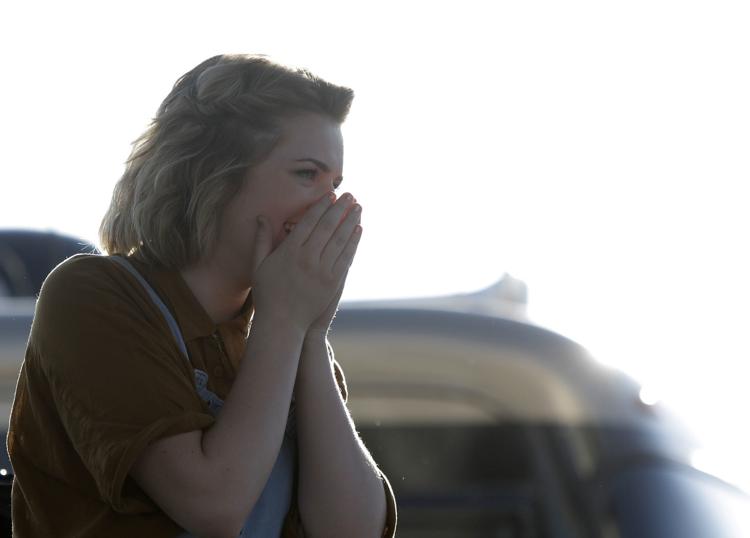 051518mp-Maddie-Poppe-concert-33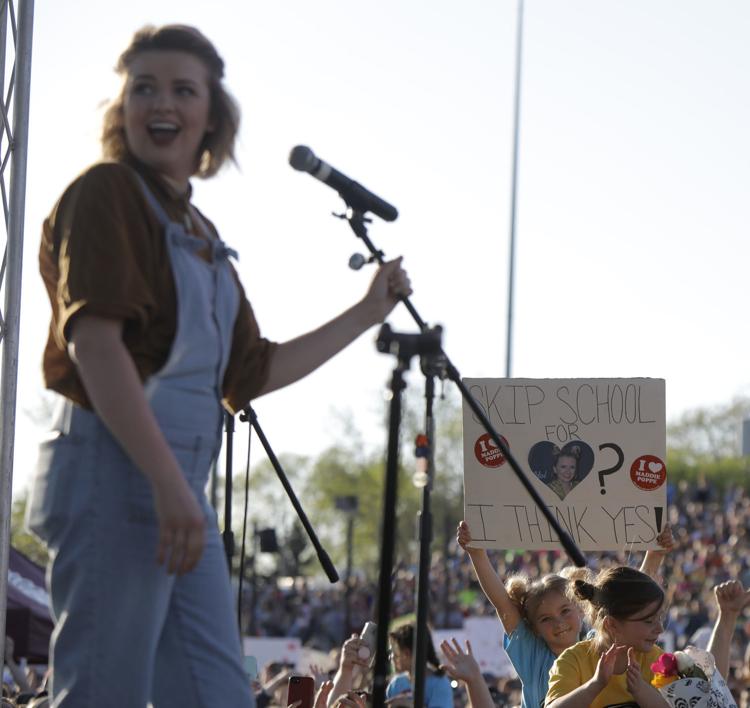 051518mp-Maddie-Poppe-concert-35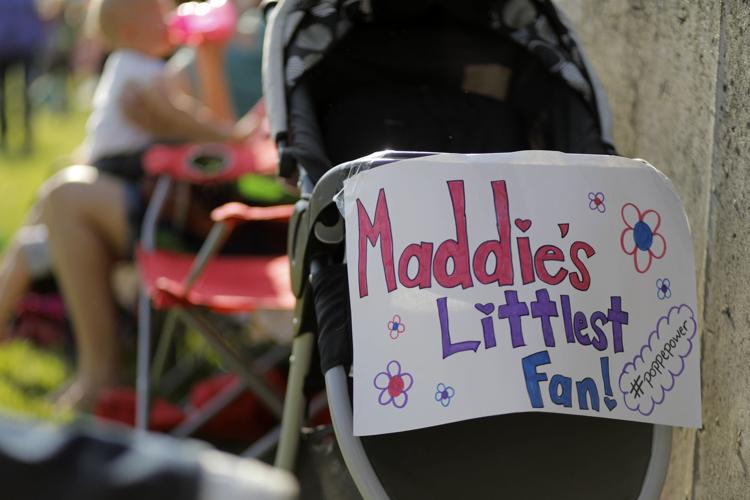 051518mp-Maddie-Poppe-concert-38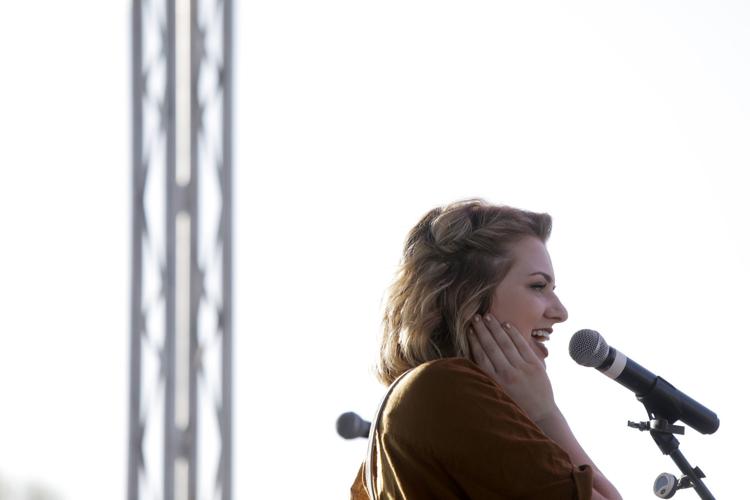 051518mp-Maddie-Poppe-concert-37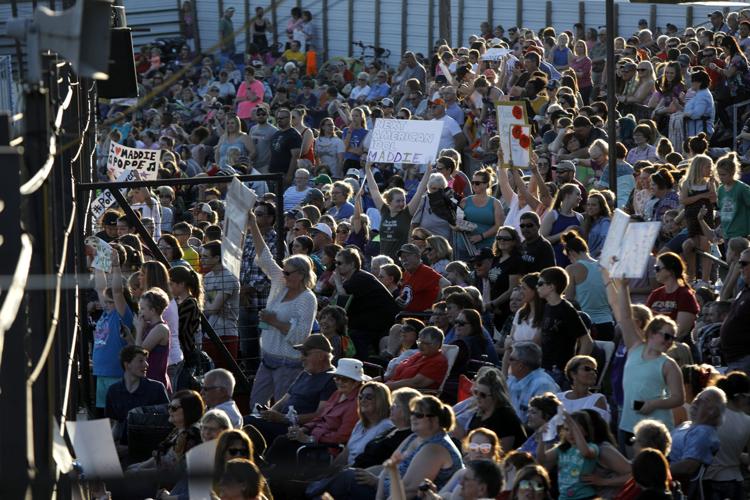 051518mp-Maddie-Poppe-concert-25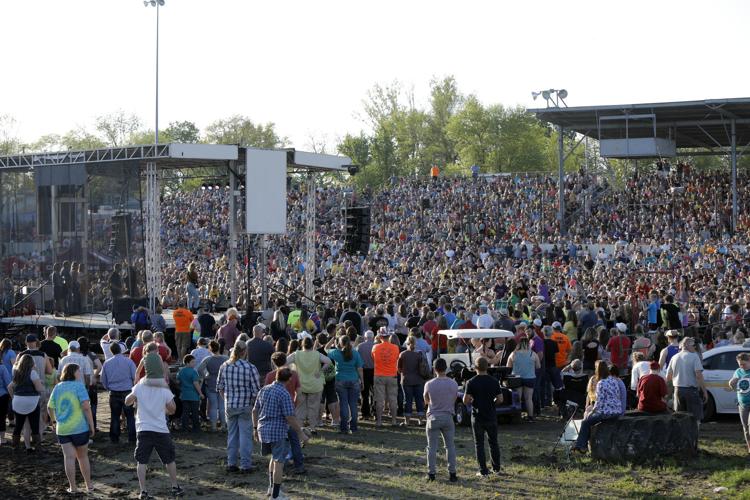 051518mp-Maddie-Poppe-concert-31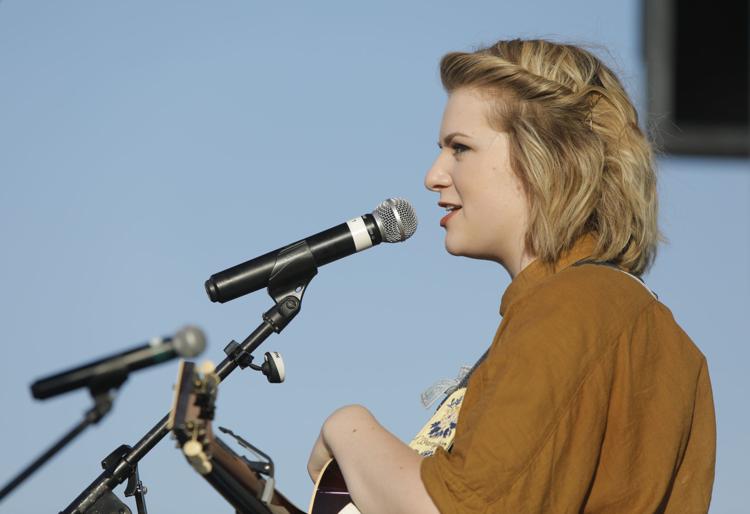 051518mp-Maddie-Poppe-concert-28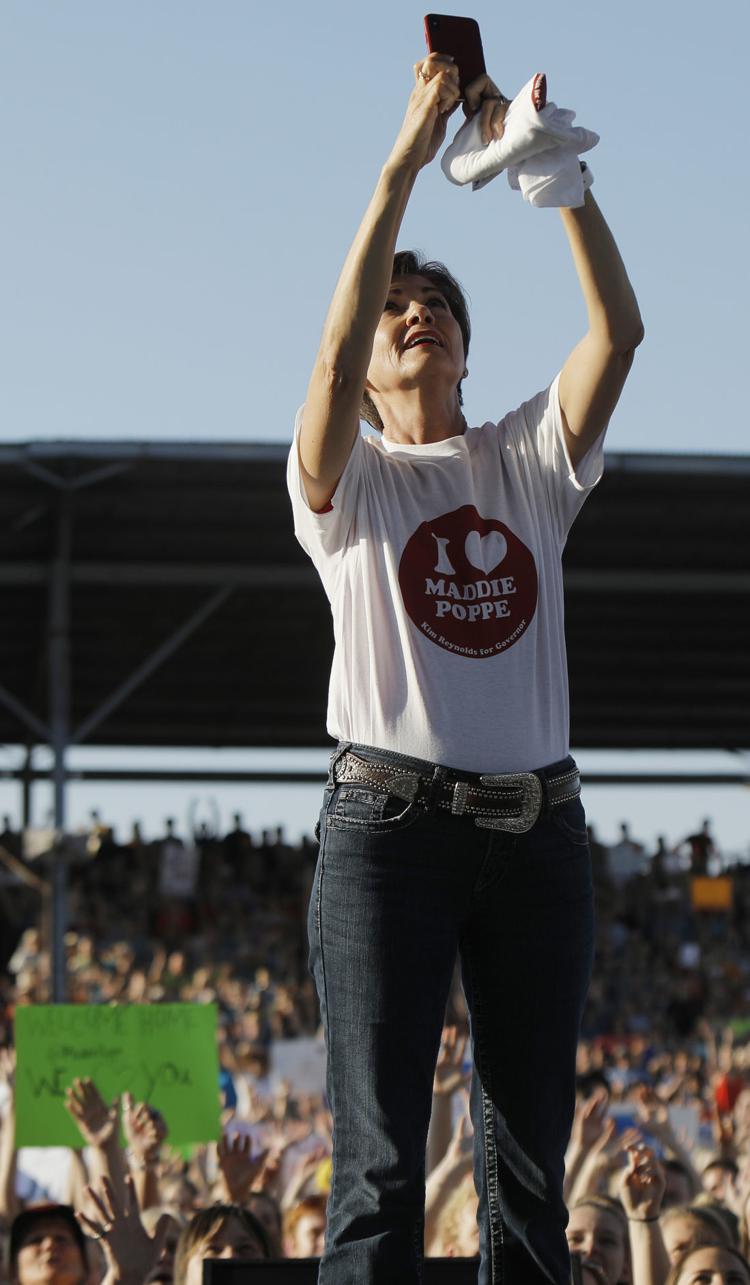 051518mp-Maddie-Poppe-concert-30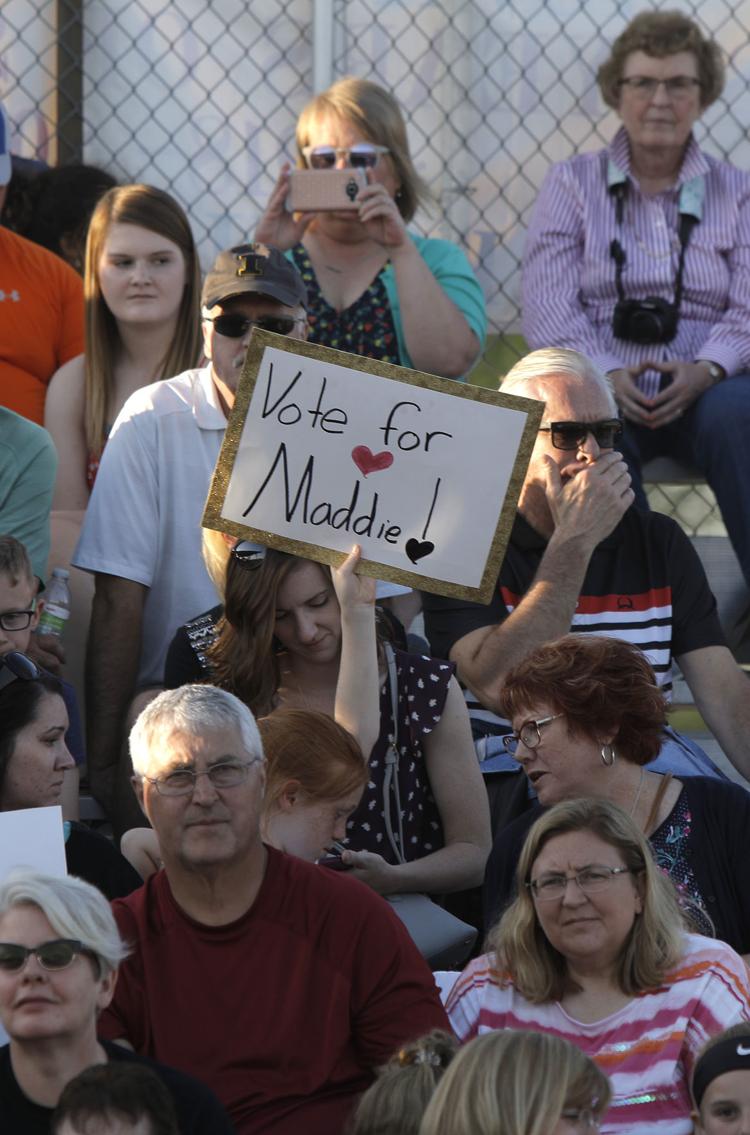 051518mp-Maddie-Poppe-concert-29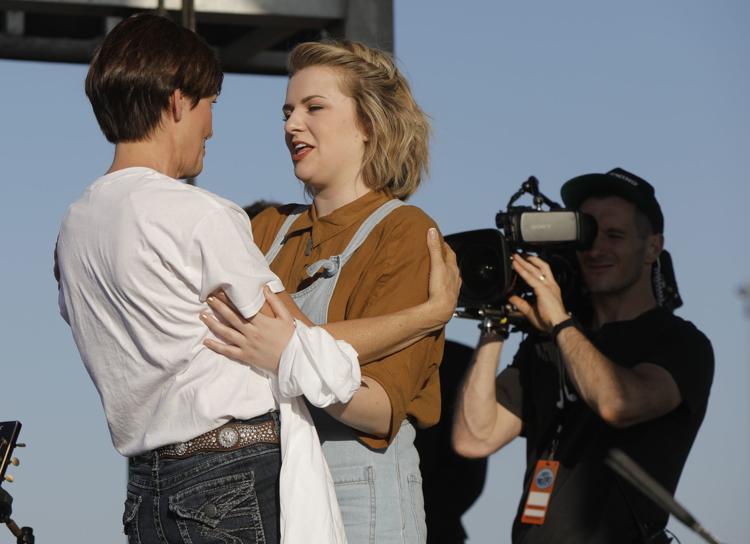 051518mp-Maddie-Poppe-concert-32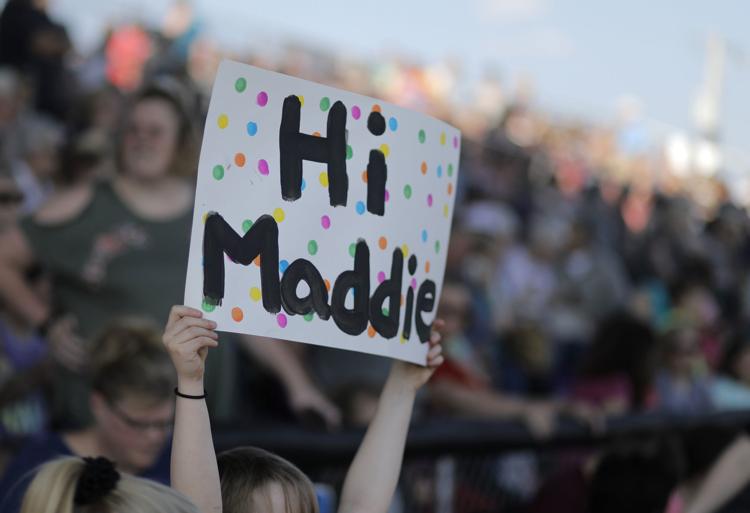 051518mp-Maddie-Poppe-concert-26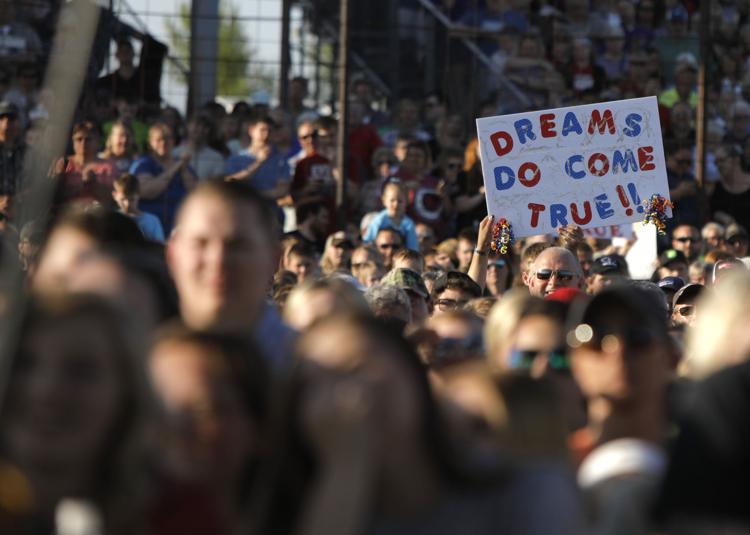 051518mp-Maddie-Poppe-concert-27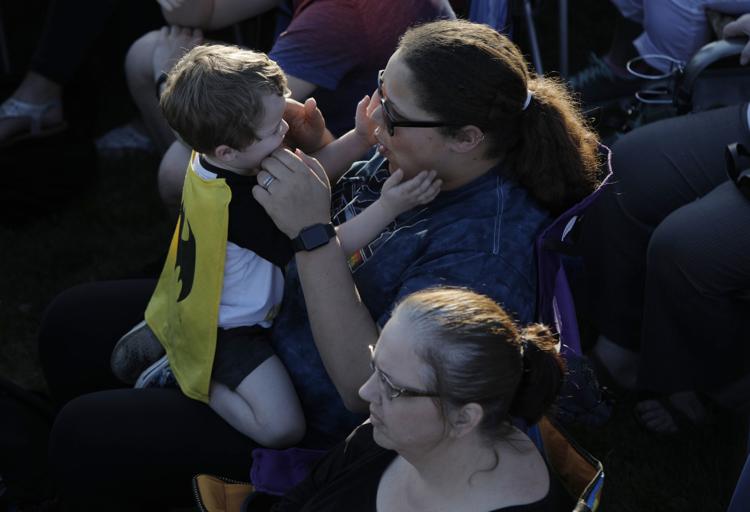 051518mp-Maddie-Poppe-concert-22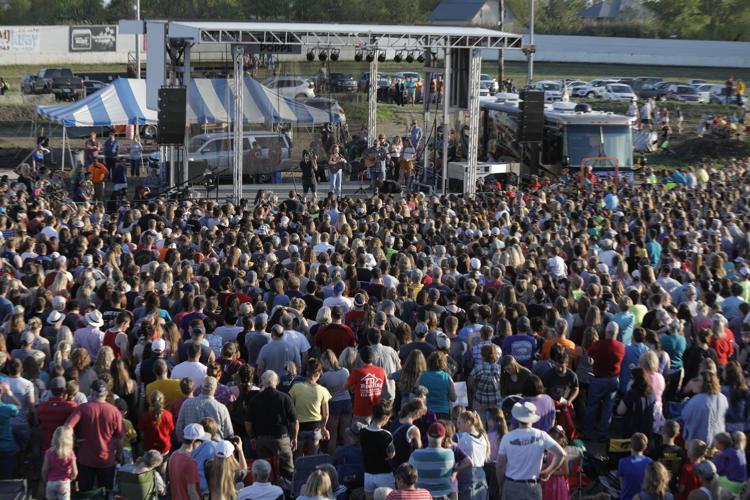 051518mp-Maddie-Poppe-concert-24
051518mp-Maddie-Poppe-concert-23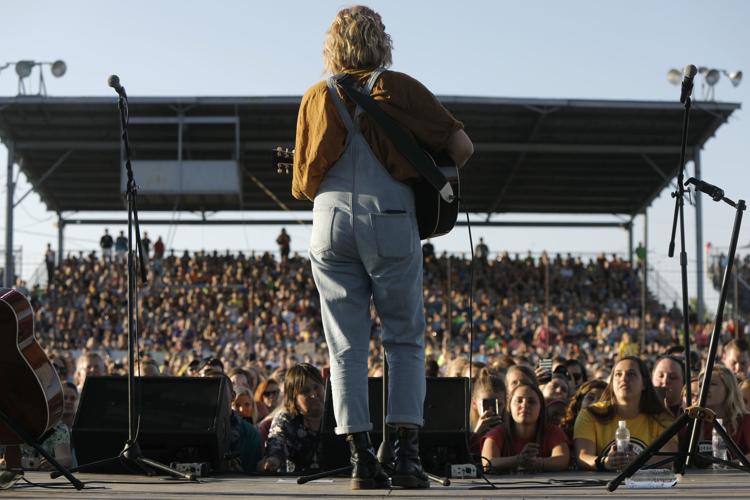 051518mp-Maddie-Poppe-concert-19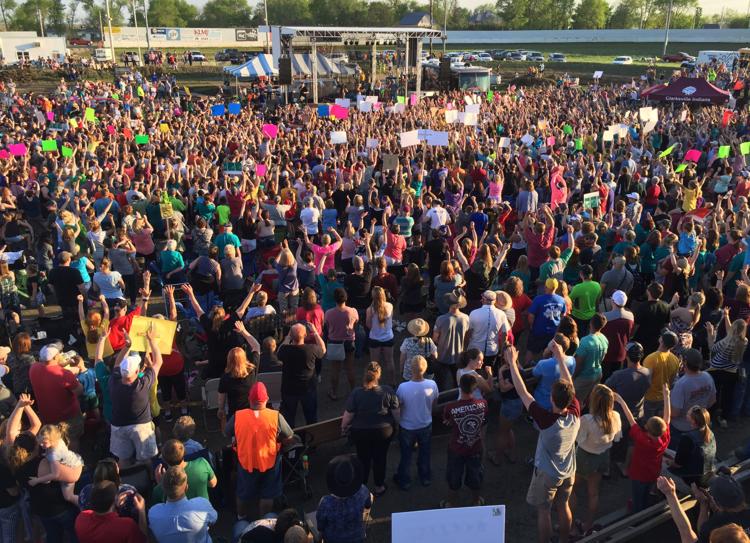 051518mp-Maddie-Poppe-concert-18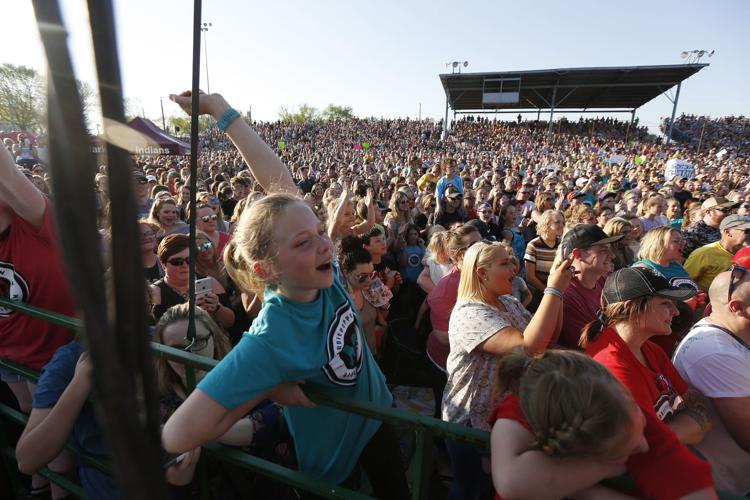 051518mp-Maddie-Poppe-concert-20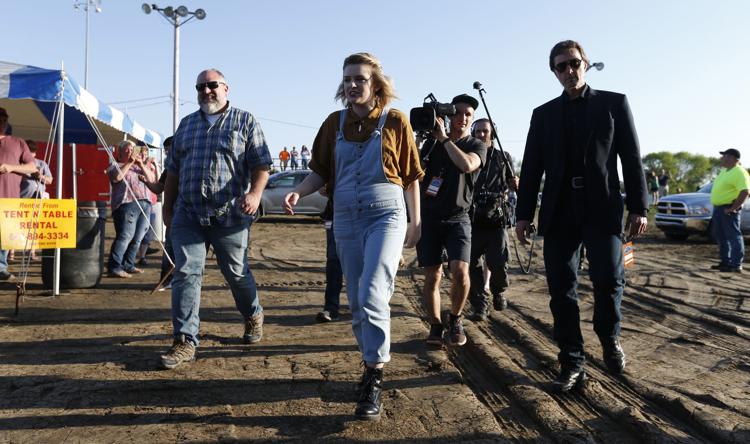 051518mp-Maddie-Poppe-concert-21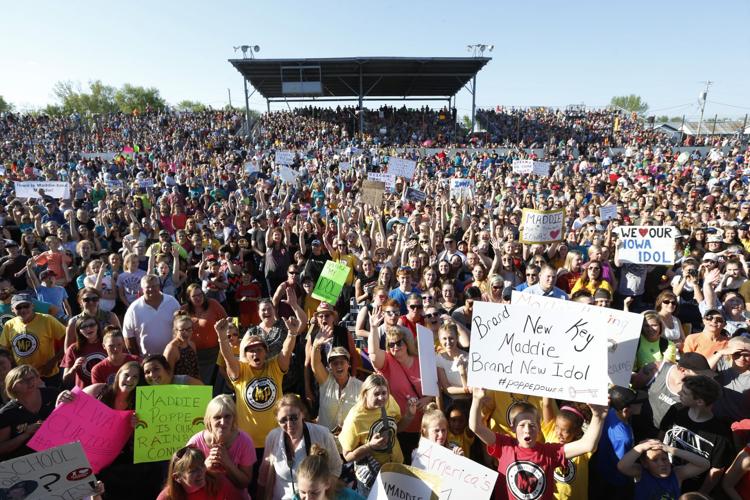 051518mp-Maddie-Poppe-concert-17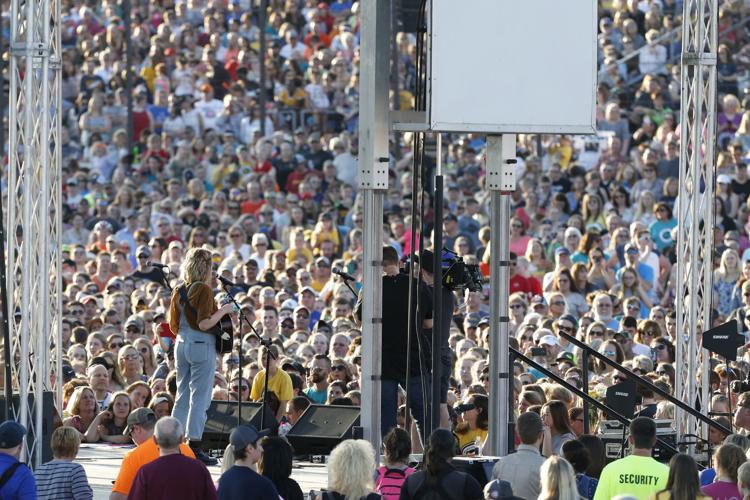 051518mp-Maddie-Poppe-concert-10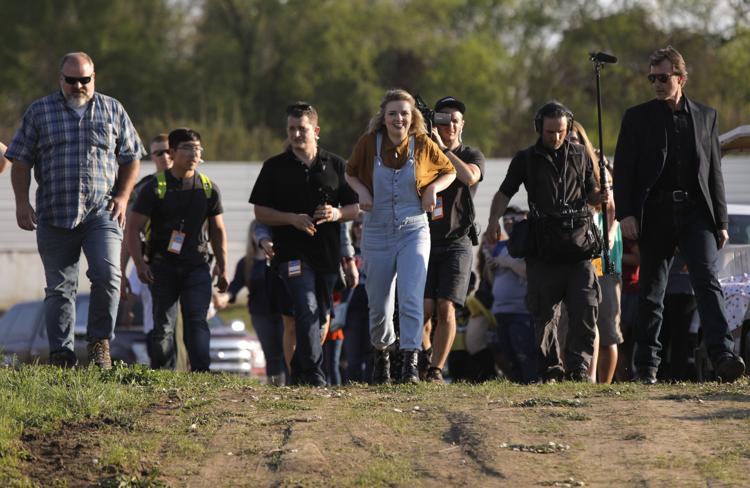 051518mp-Maddie-Poppe-concert-8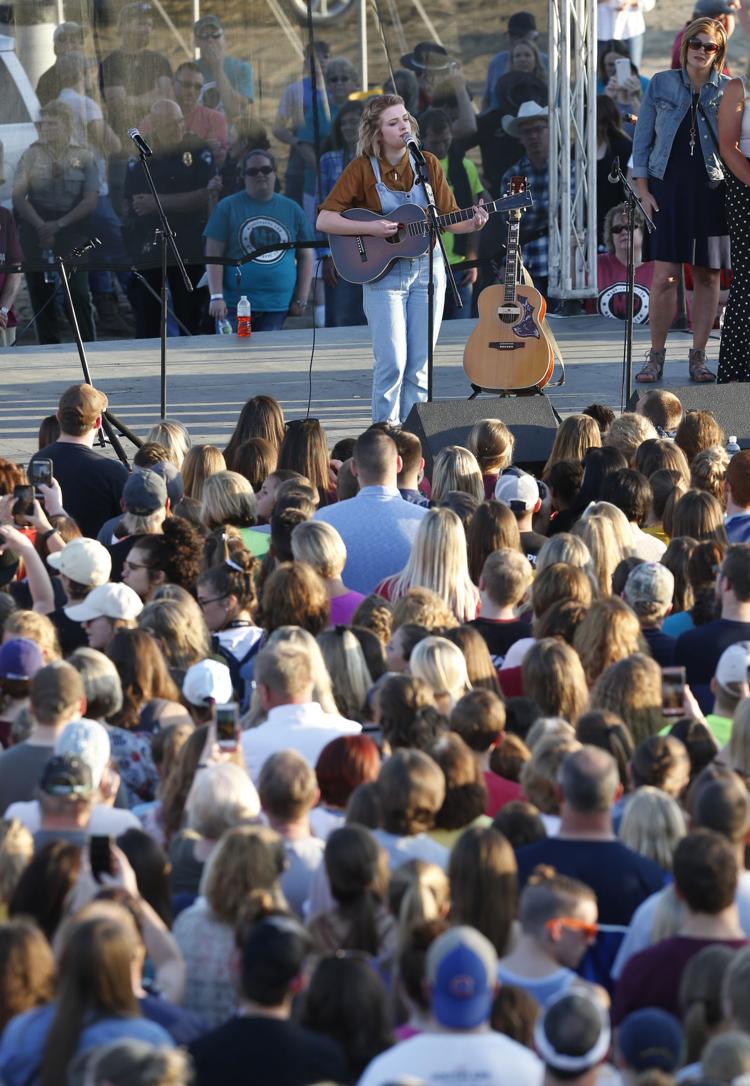 051518mp-Maddie-Poppe-concert-9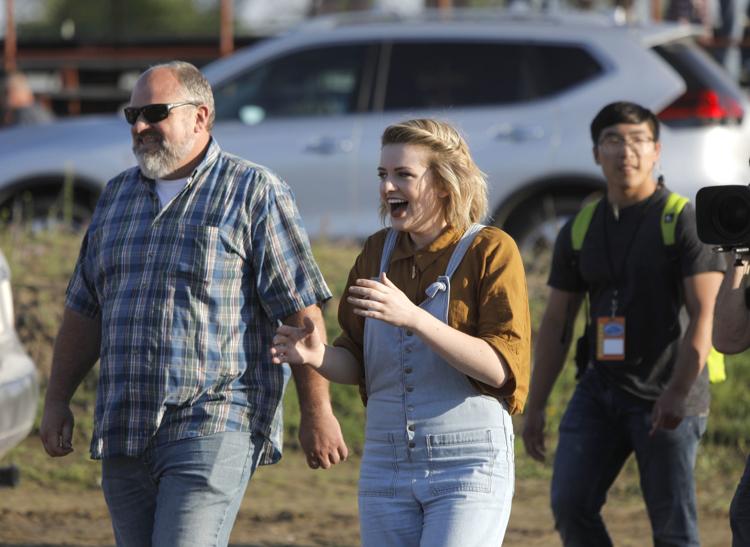 051518mp-Maddie-Poppe-concert-7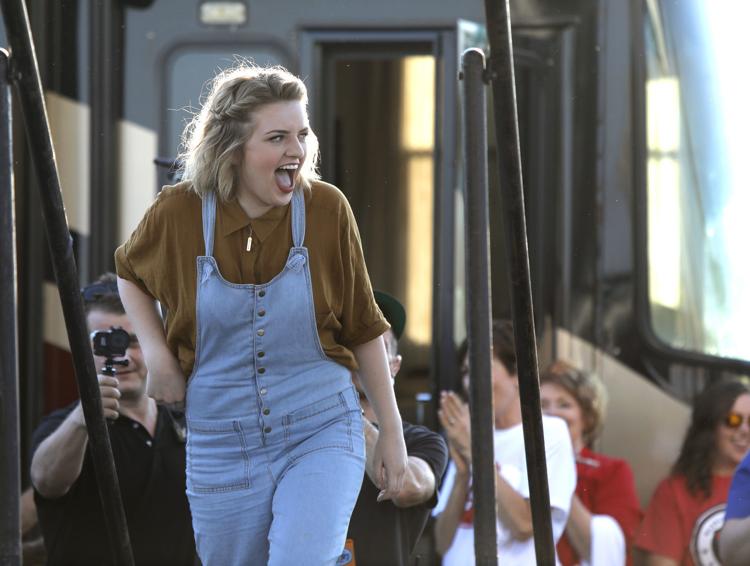 051518mp-Maddie-Poppe-concert-6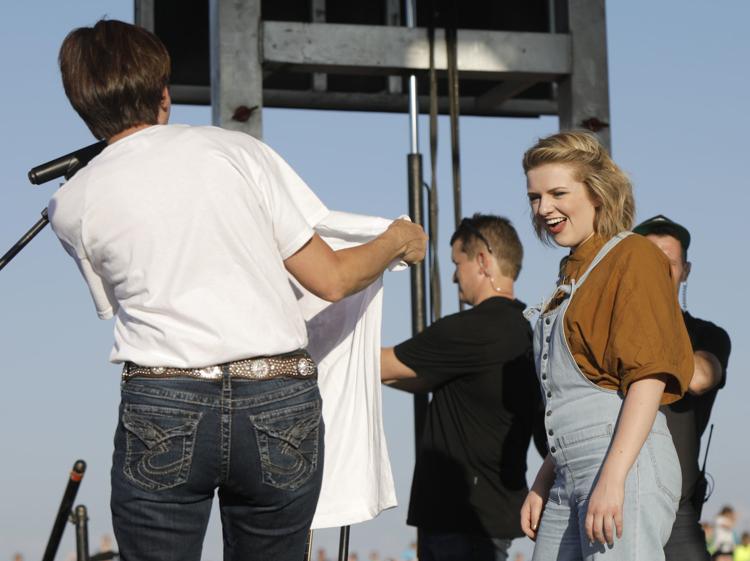 051518-as-poppe-clarksville-1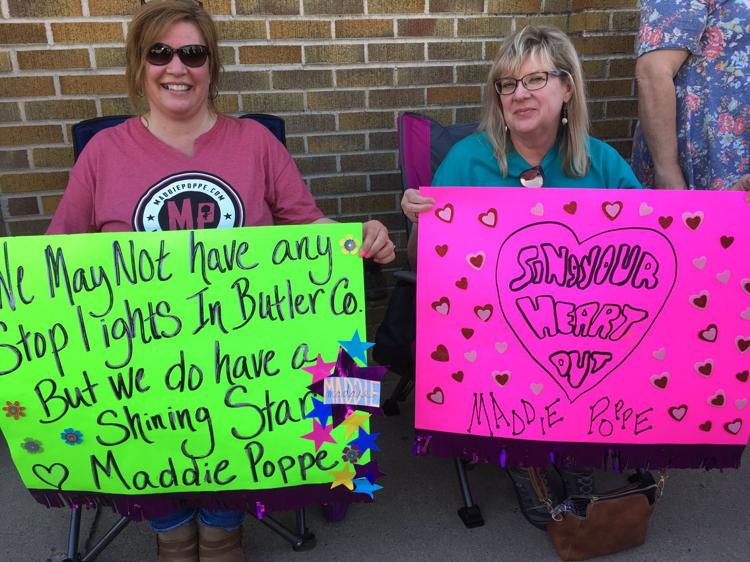 051518mp-Maddie-Poppe-concert-2

051518mp-Maddie-Poppe-concert-1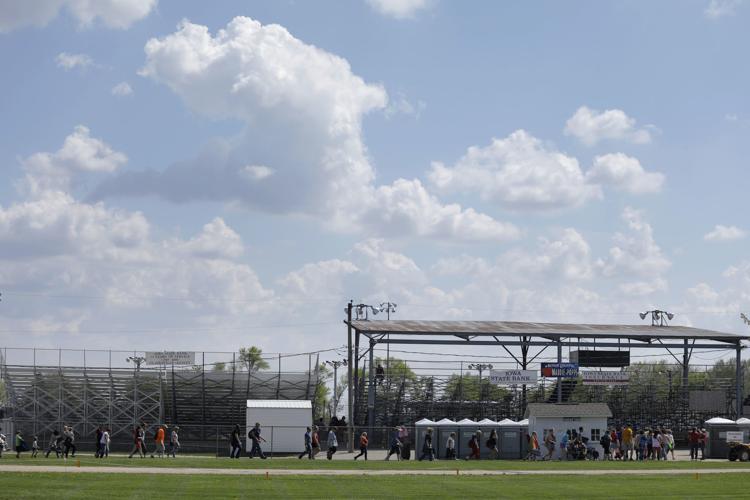 051418mp-Maddie-Poppe-signs-Clarksville-8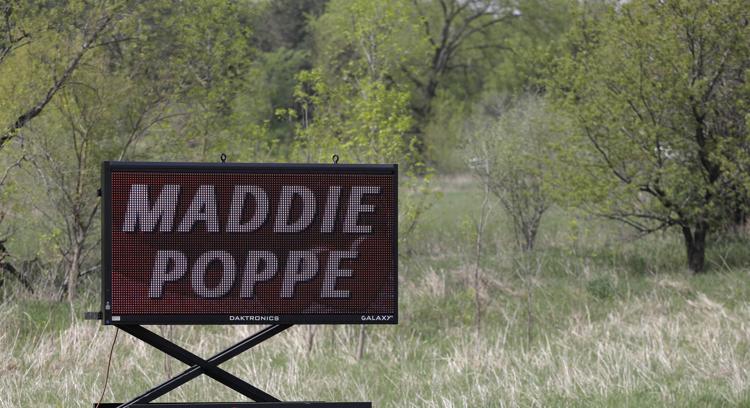 051418mp-Maddie-Poppe-signs-Clarksville-7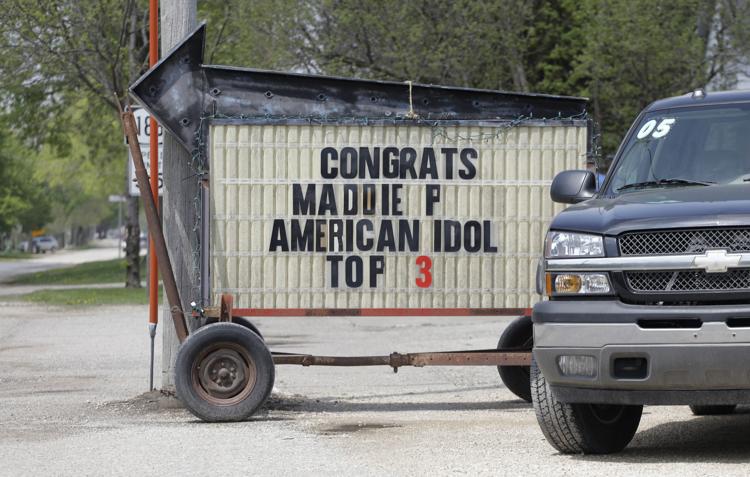 051418mp-Maddie-Poppe-signs-Clarksville-6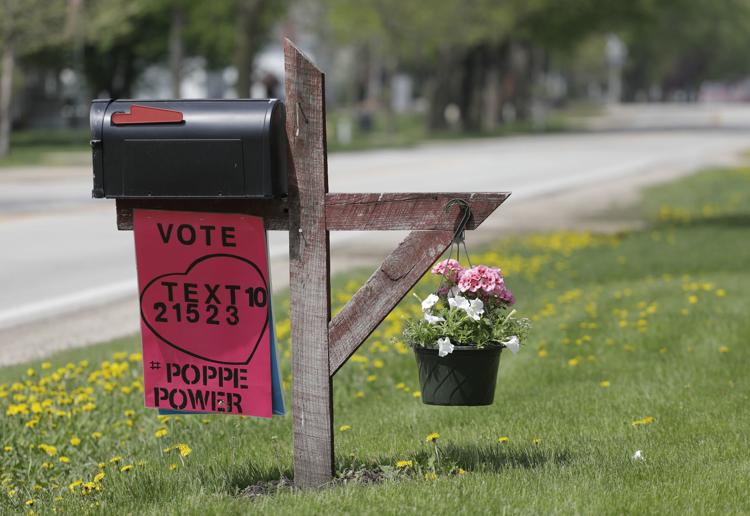 051418mp-Maddie-Poppe-signs-Clarksville-5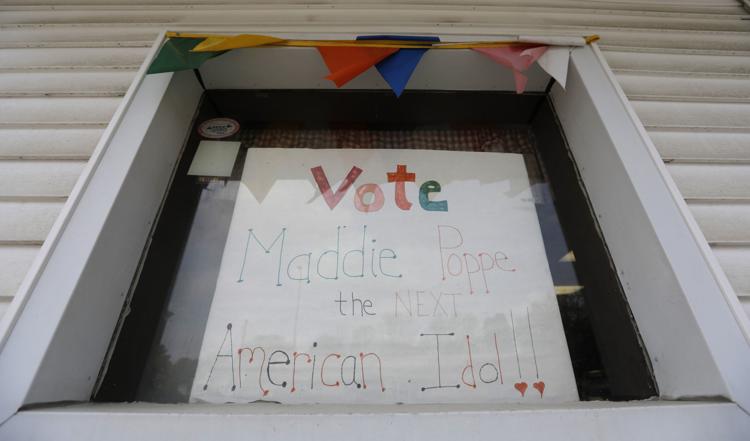 051418mp-Maddie-Poppe-signs-Clarksville-4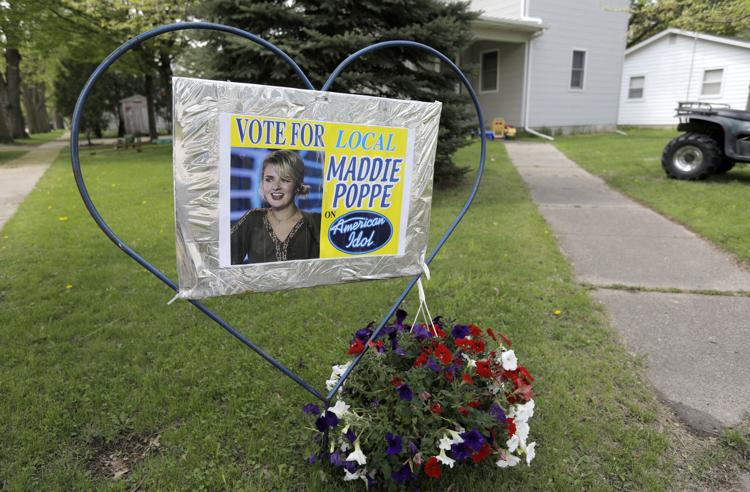 051418mp-Maddie-Poppe-signs-Clarksville-3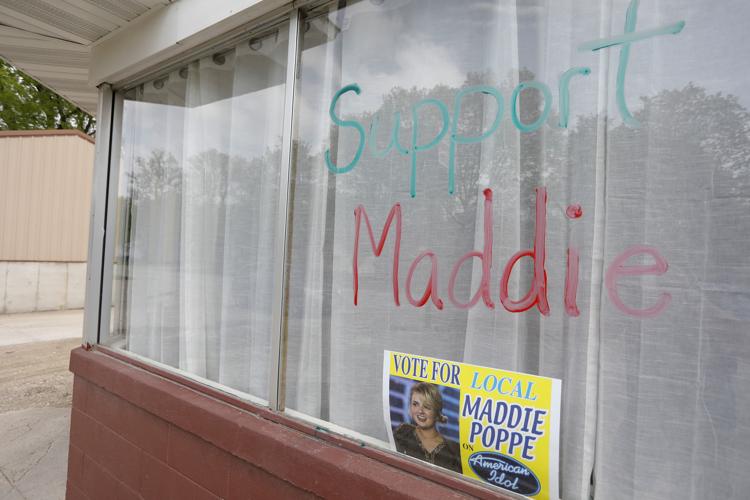 051418mp-Maddie-Poppe-signs-Clarksville-2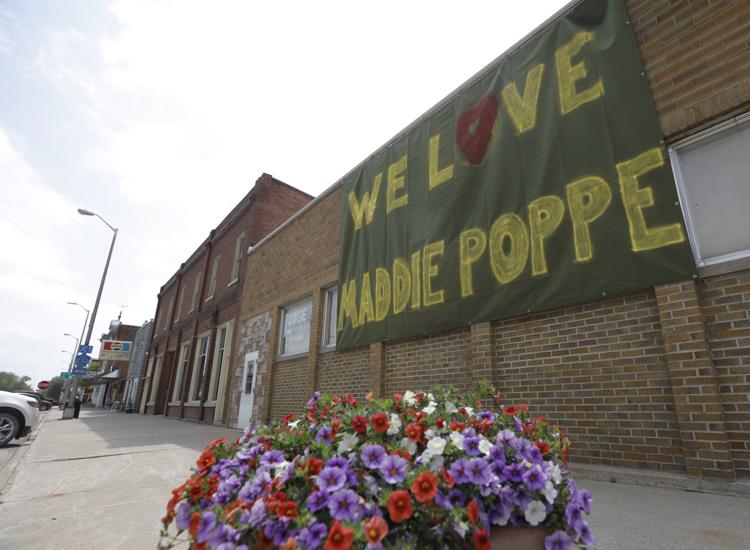 051418mp-Maddie-Poppe-signs-Clarksville-1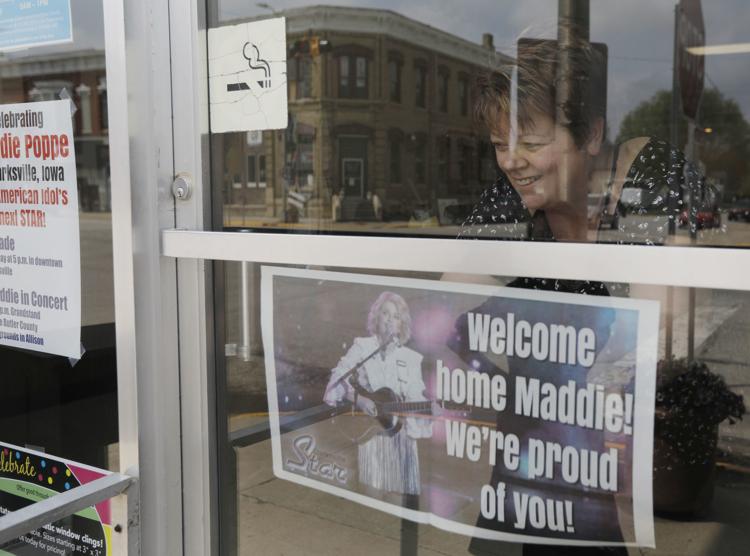 Maddie Poppe Sings "God Only Knows" by The Beach Boys - Top 5 - American Idol 2018 on ABC
Poppe gallery 59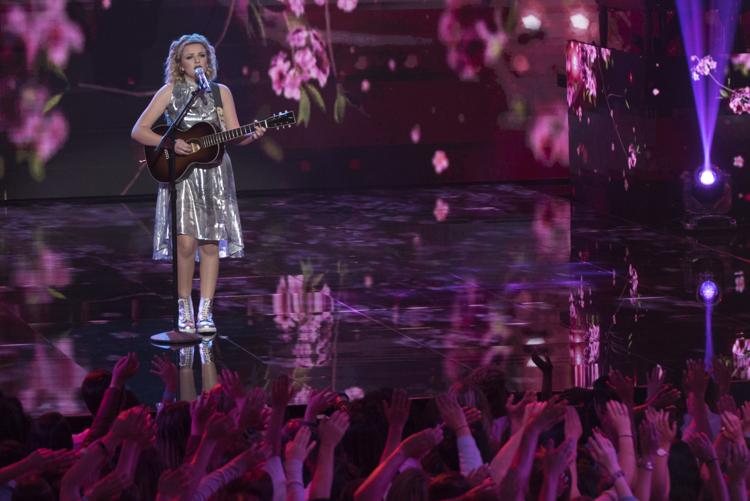 Poppe gallery 60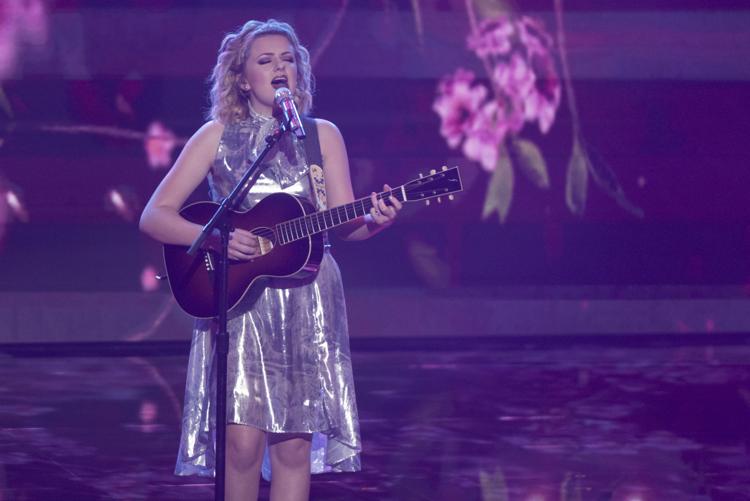 Poppe gallery 61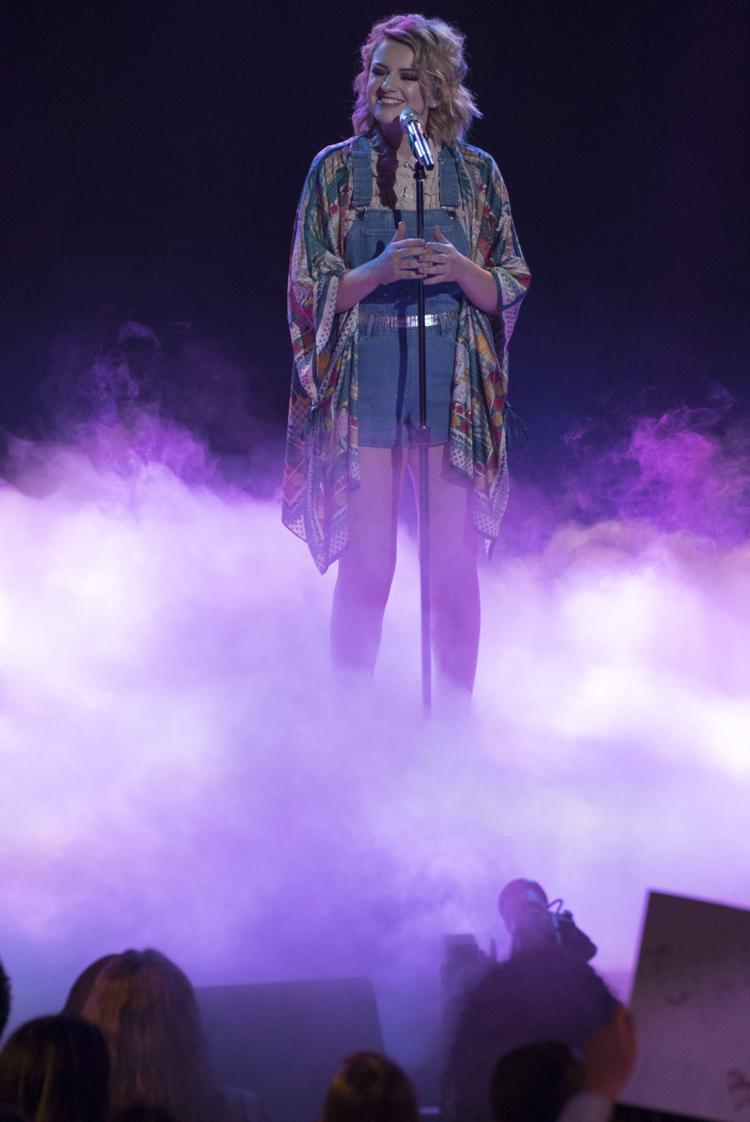 Poppe gallery 62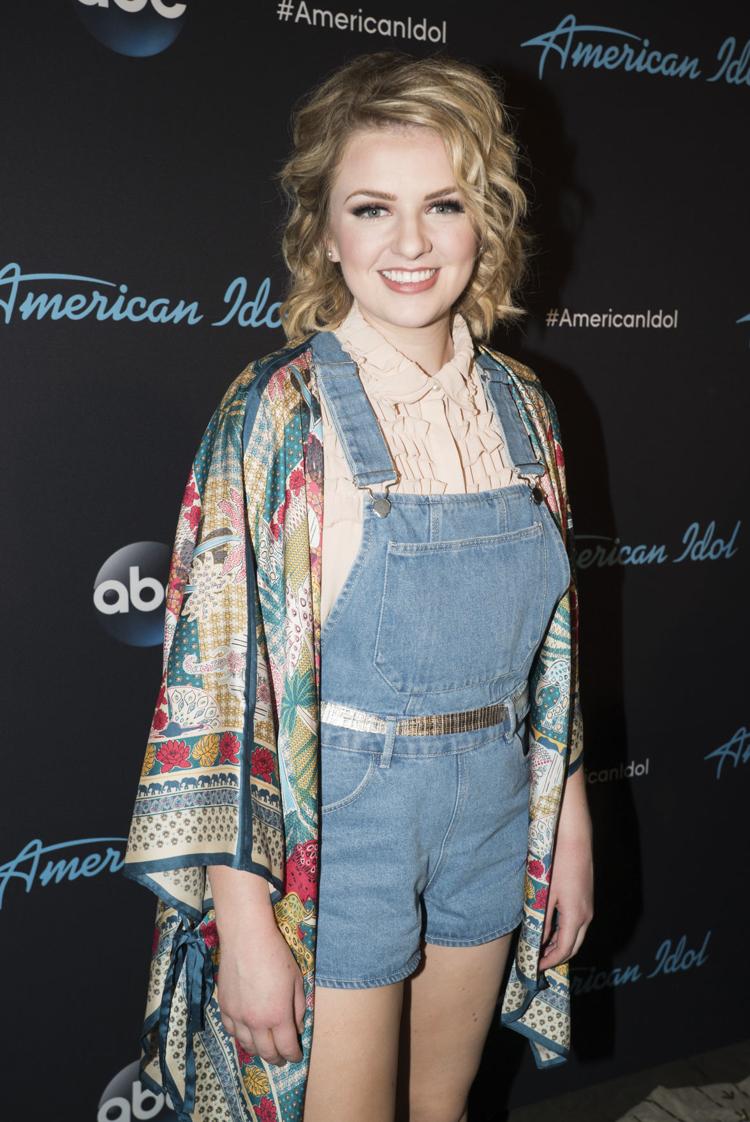 Poppe gallery 52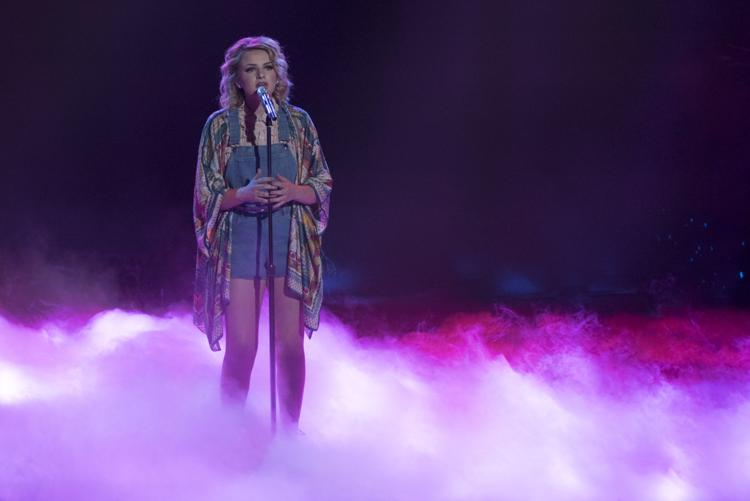 Poppe gallery 53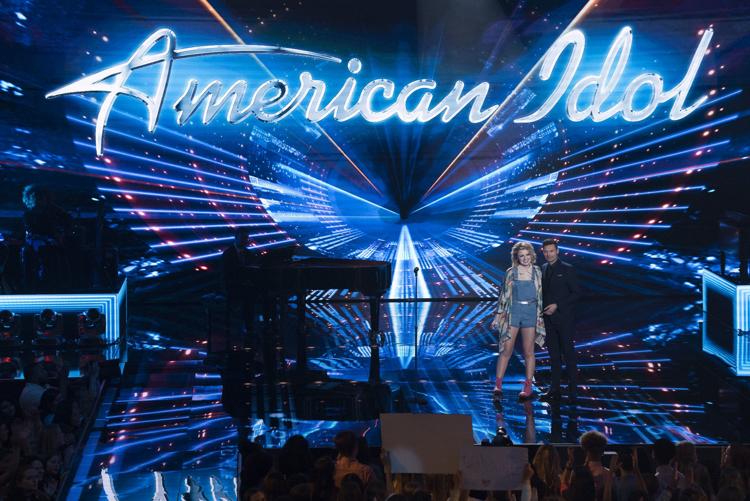 Poppe gallery 54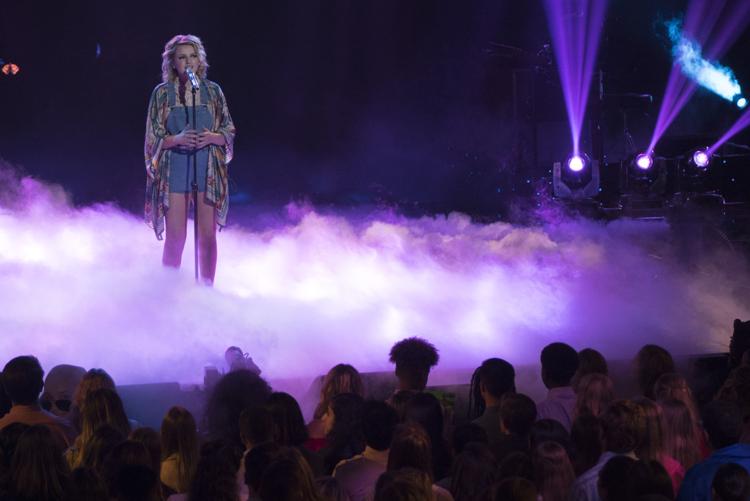 Poppe gallery 56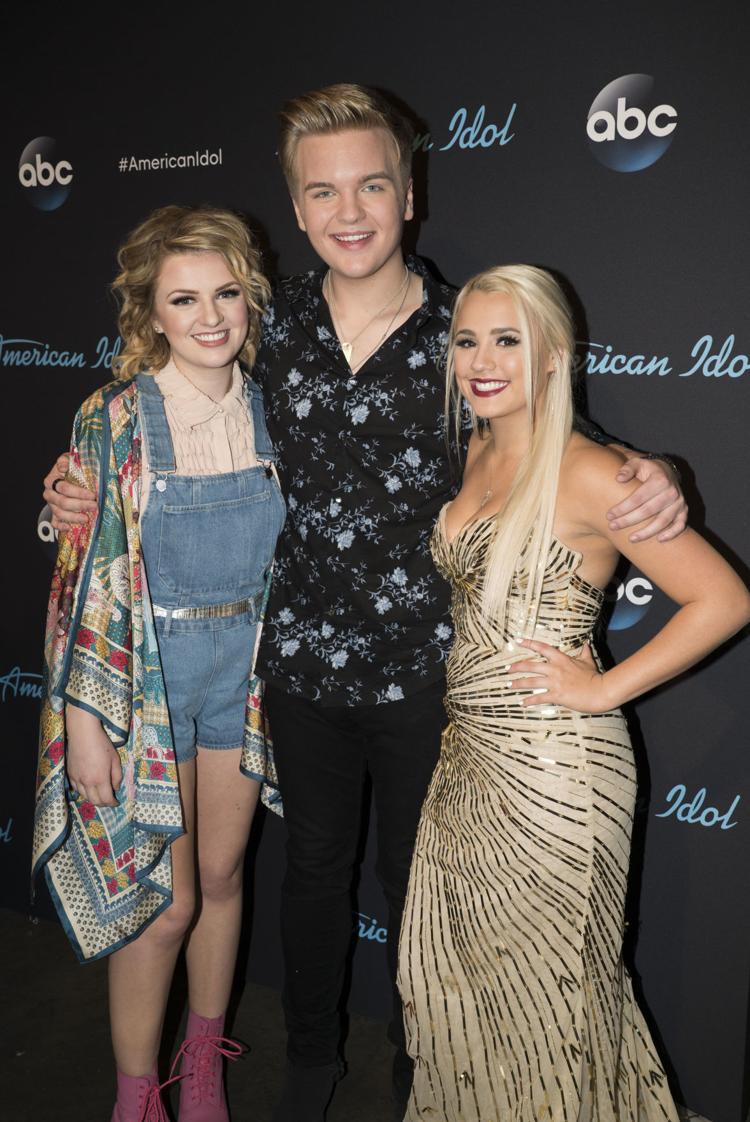 Poppe gallery 57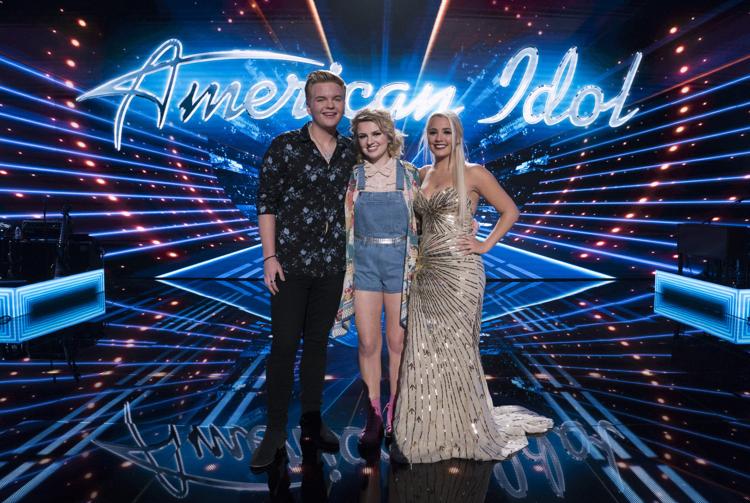 Poppe gallery 58
Maddie Poppe Sings "I Told You So" by Carrie Underwood - Top 5 - American Idol 2018 on ABC
Poppe gallery 51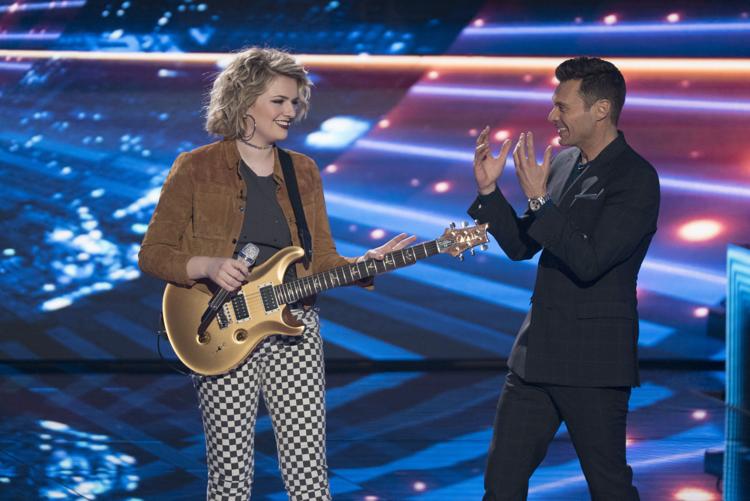 Poppe gallery 44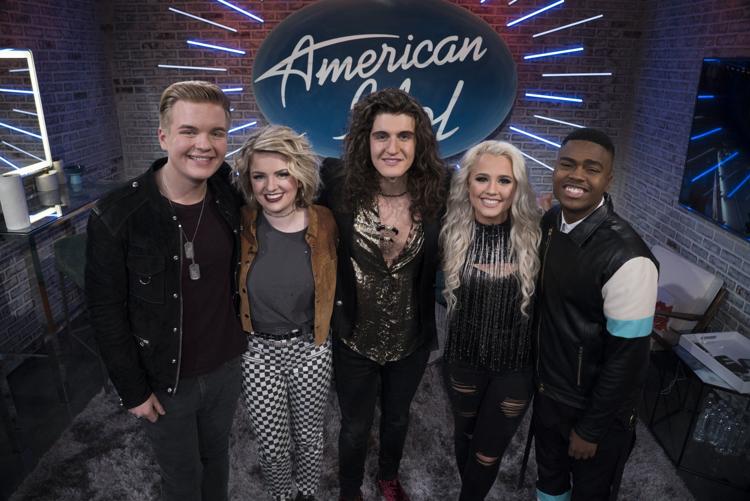 Poppe gallery 45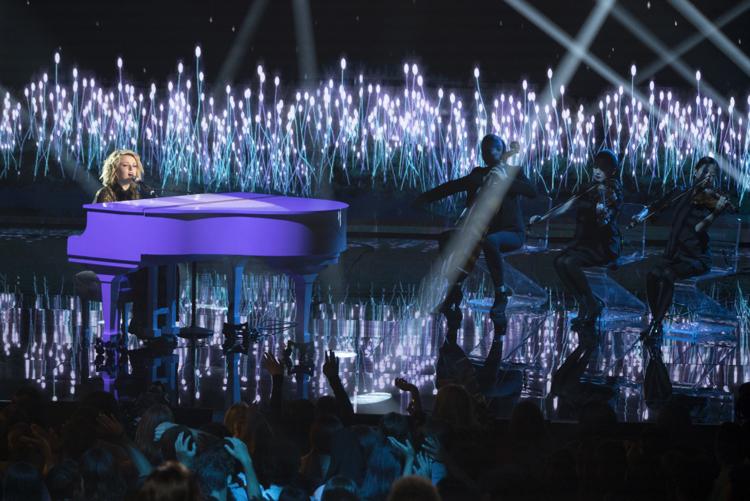 Poppe gallery 46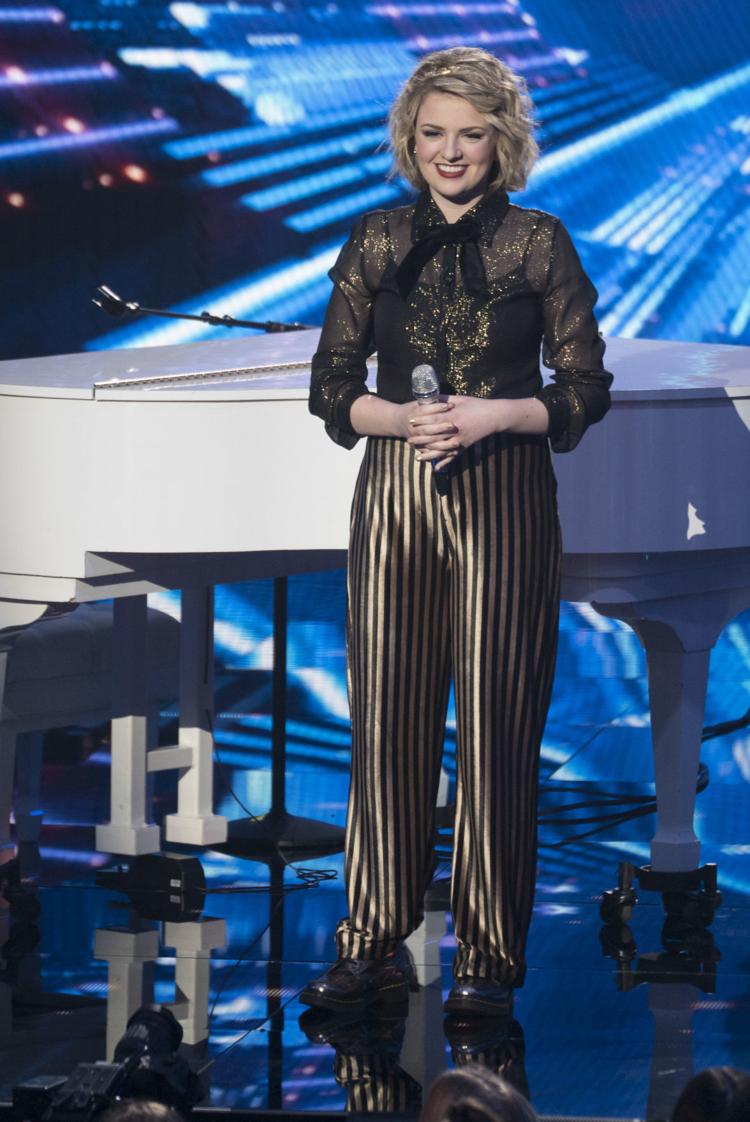 Poppe gallery 47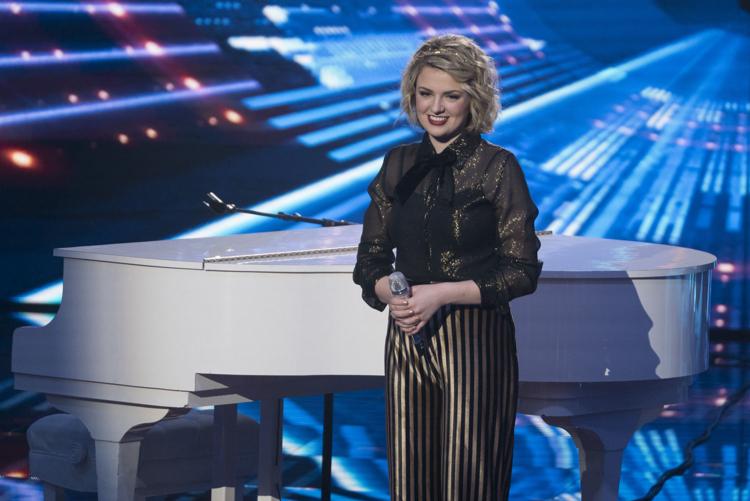 Poppe gallery 48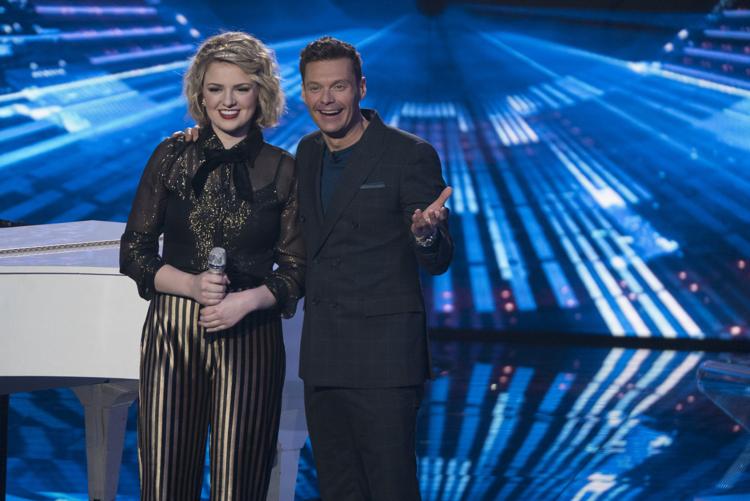 Poppe gallery 49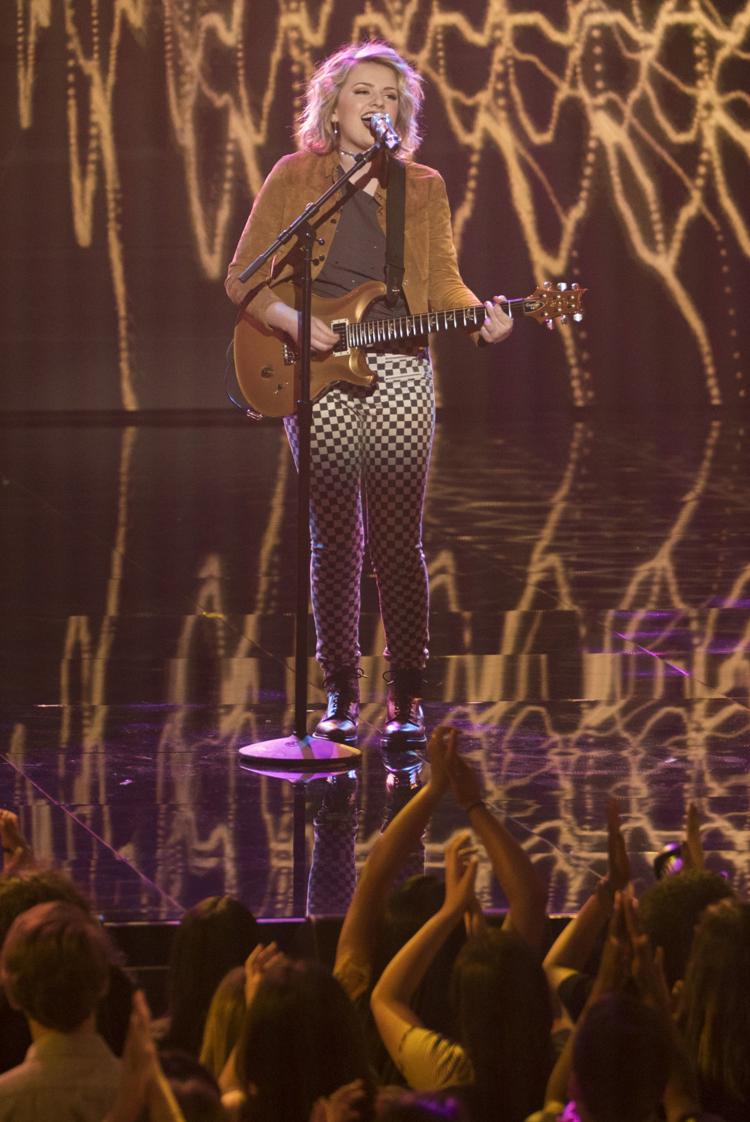 Poppe gallery 50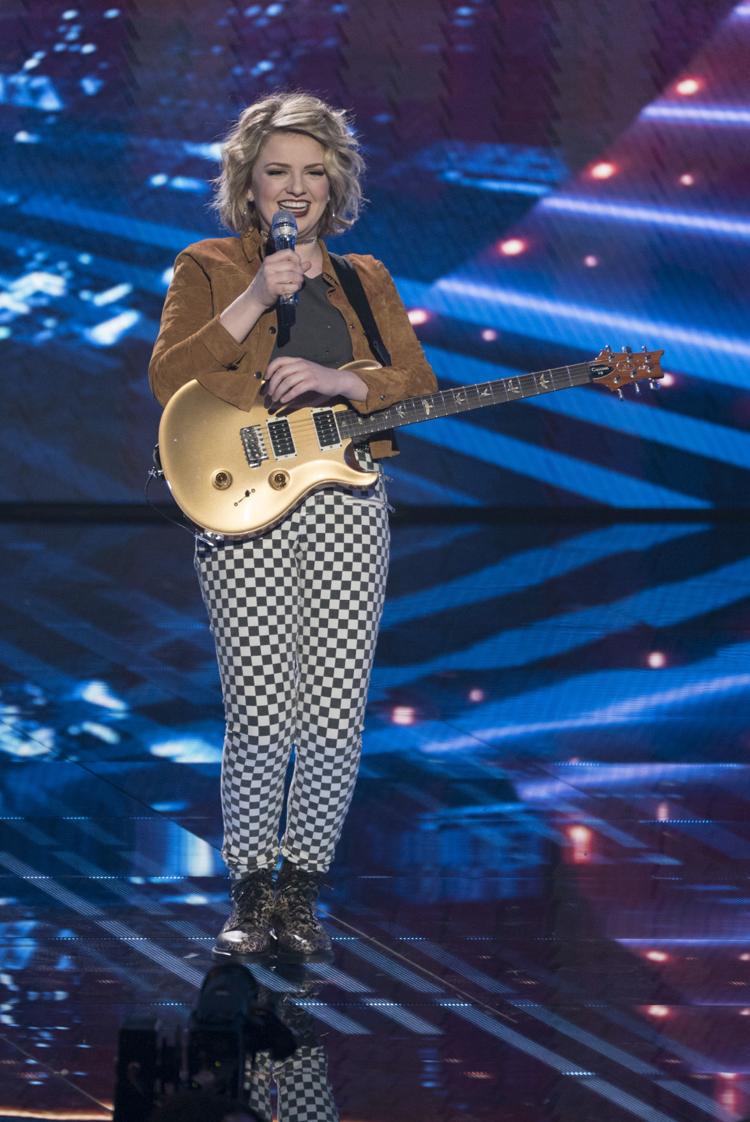 Maddie Poppe Sings "If It Makes You Happy" by Sheryl Crow - Top 7 - American Idol 2018 on ABC
Maddie Poppe Sings "Nothing Compares 2 U" by Sinead O'Connor - Top 7 - American Idol 2018 on ABC
Poppe gallery 38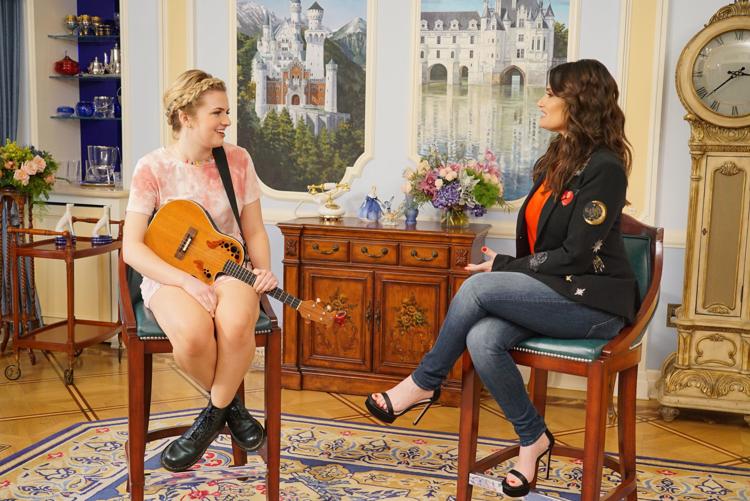 Poppe gallery 39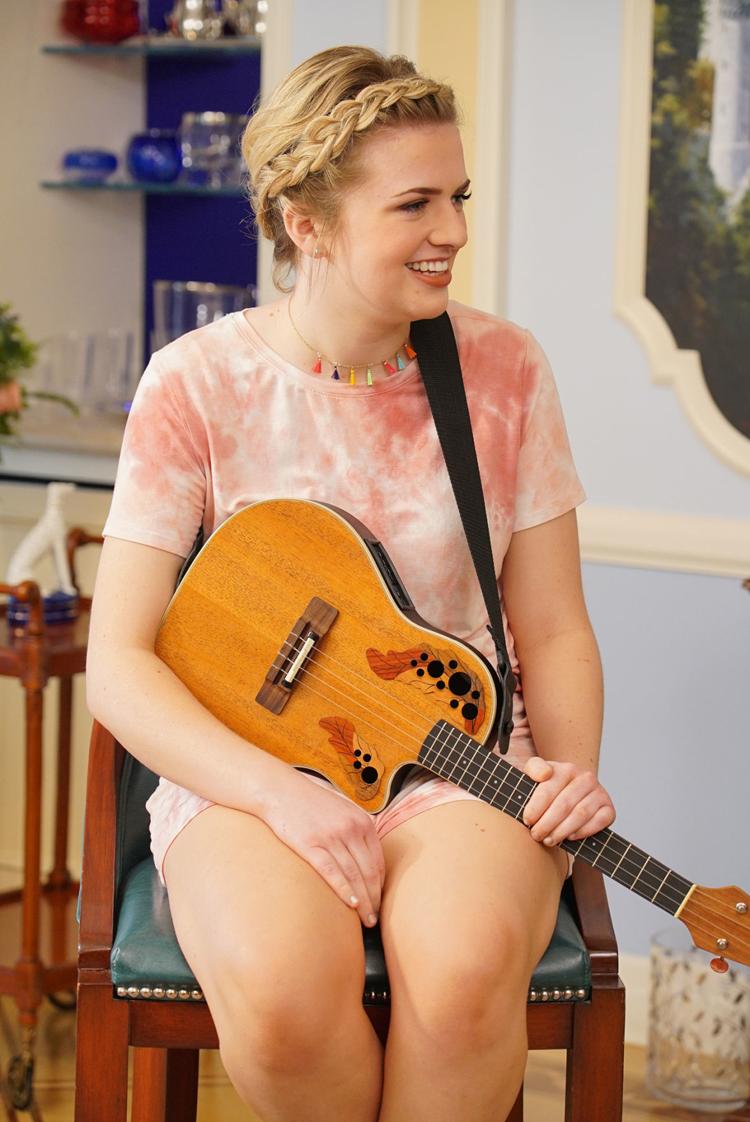 Poppe gallery 40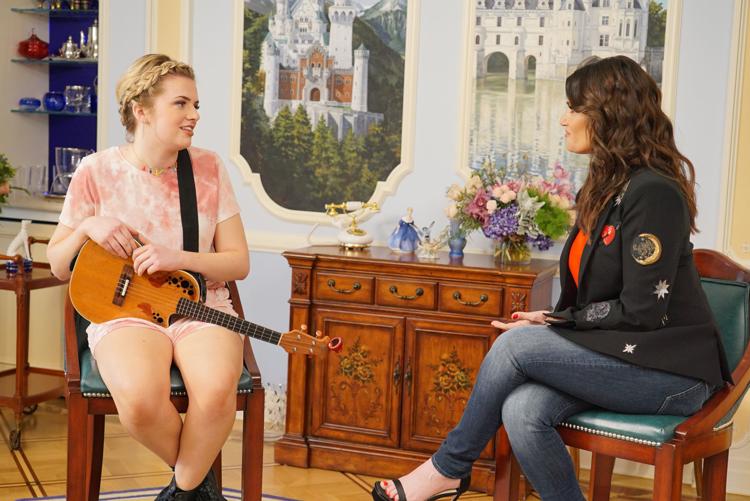 Poppe gallery 41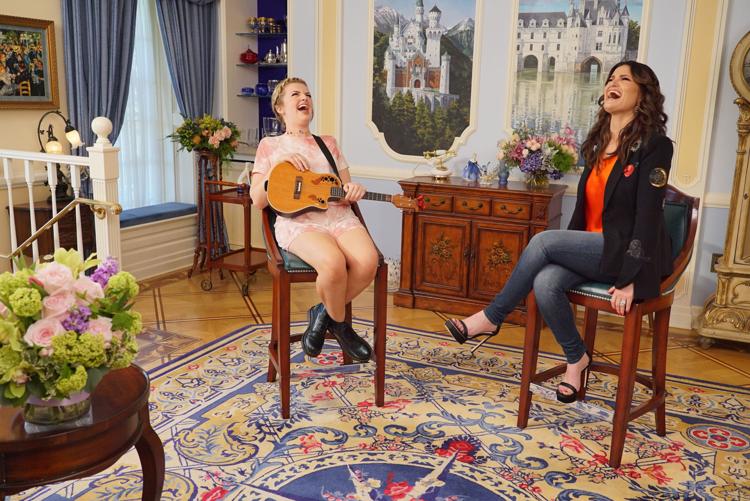 Poppe gallery 42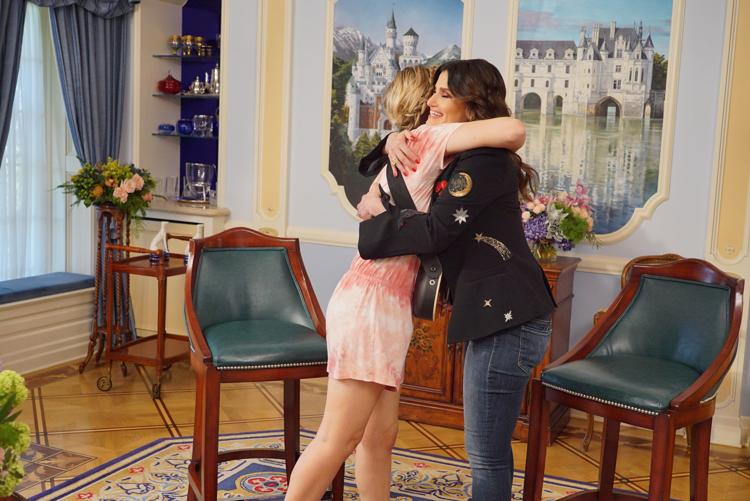 Poppe gallery 43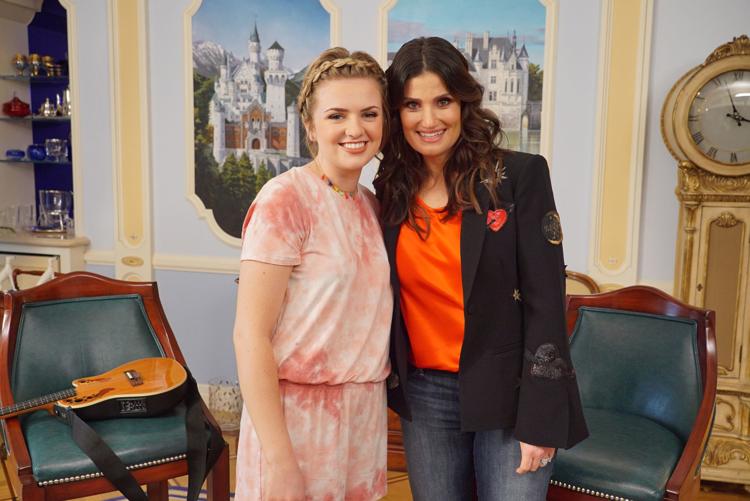 Poppe gallery 33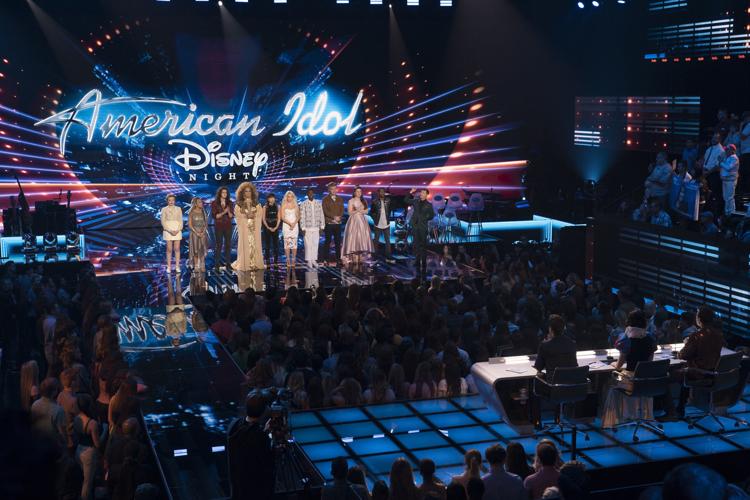 Poppe gallery 34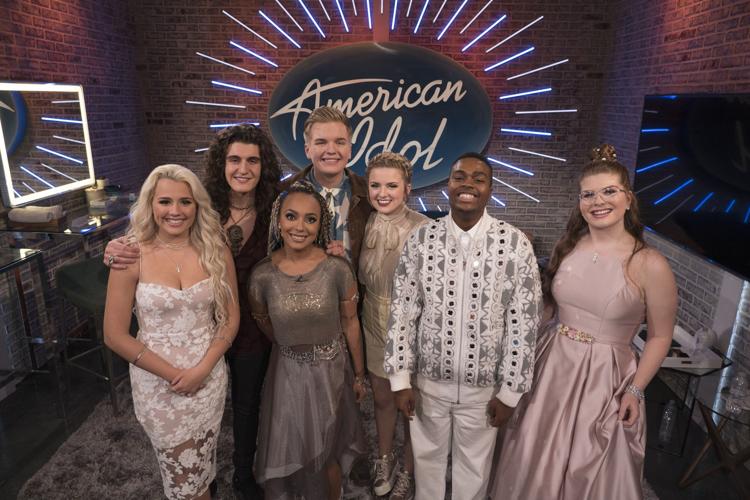 149247_9950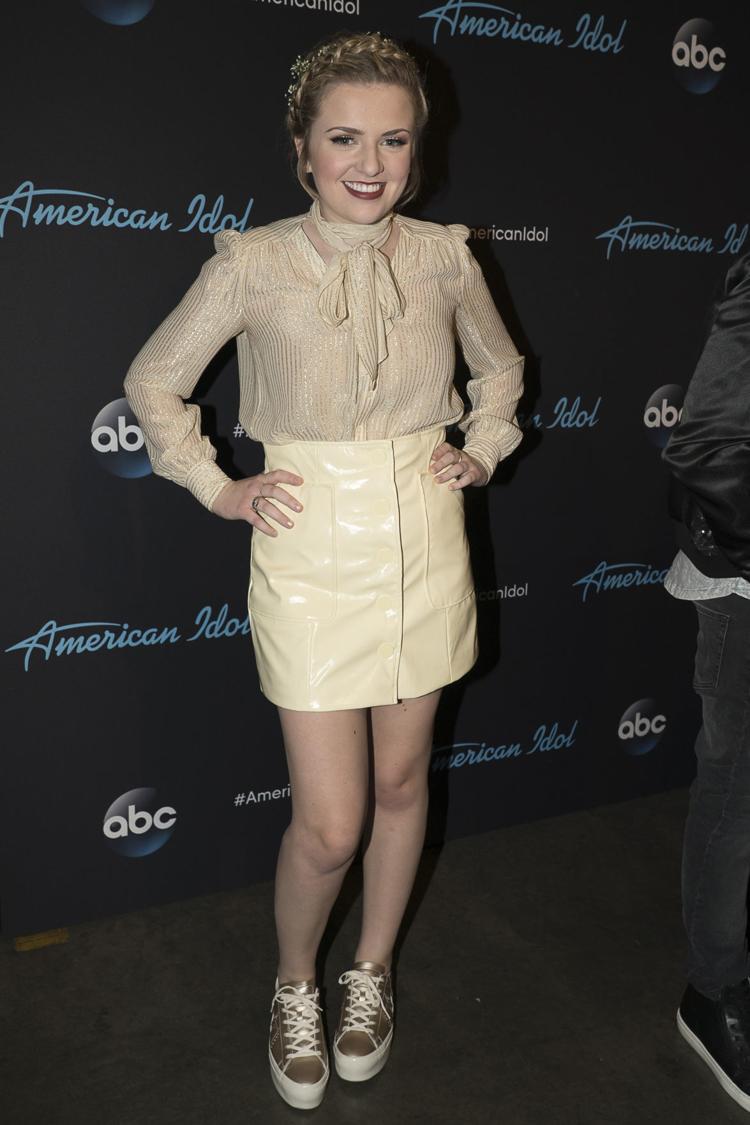 Poppe gallery 36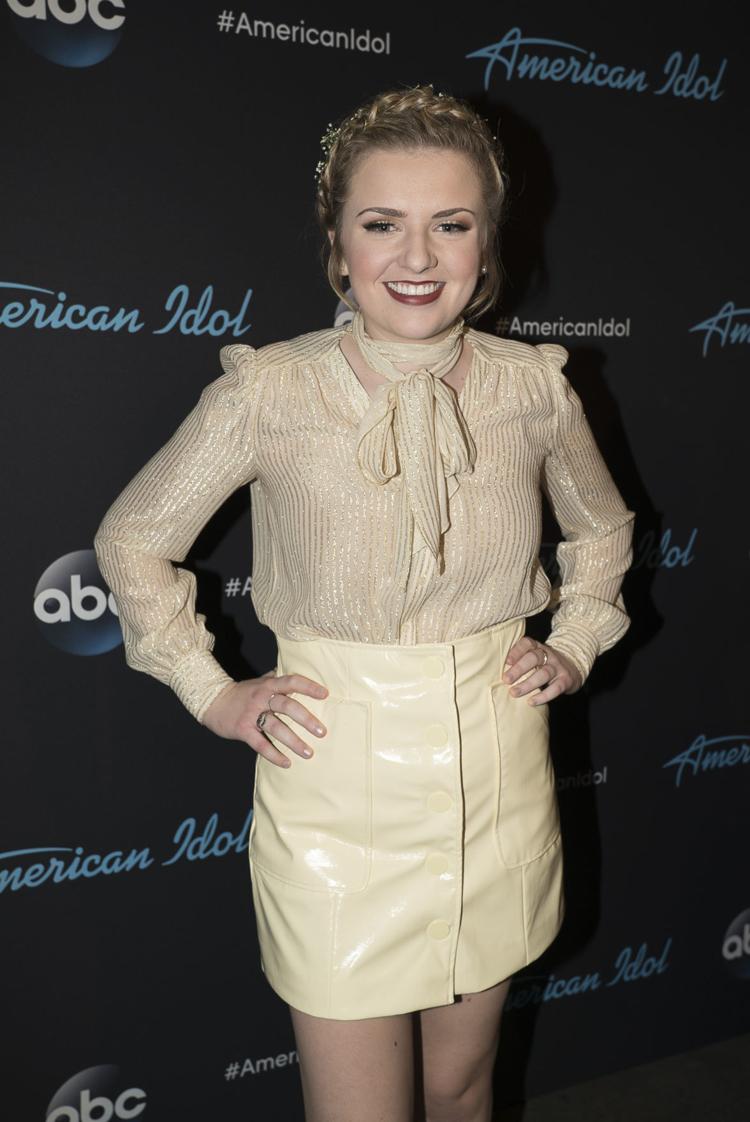 Poppe gallery 37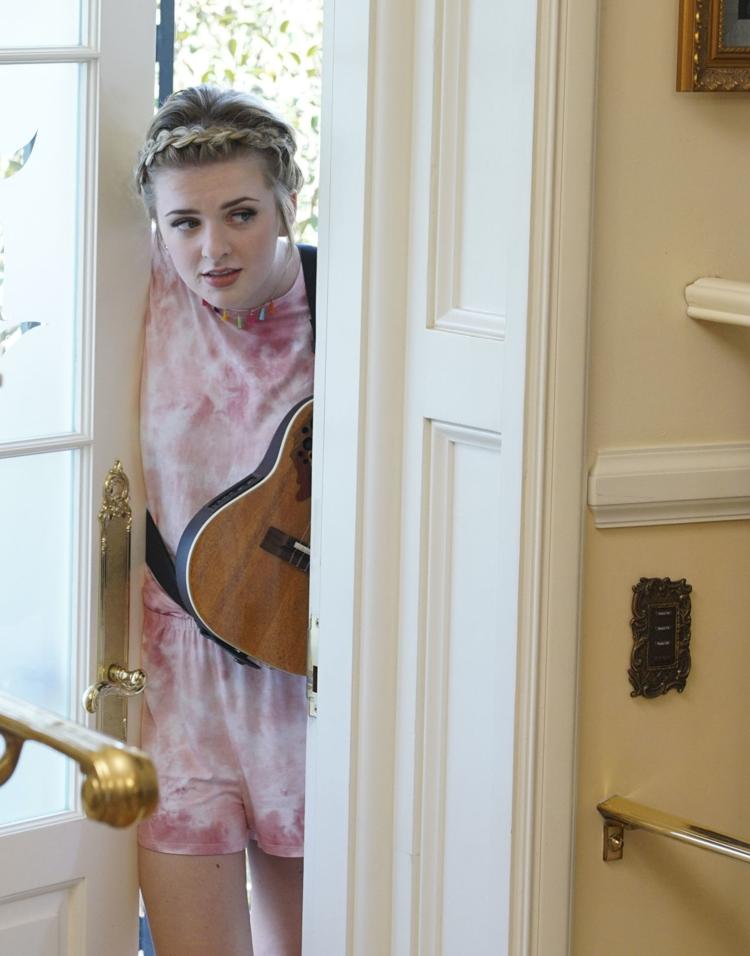 Poppe gallery 29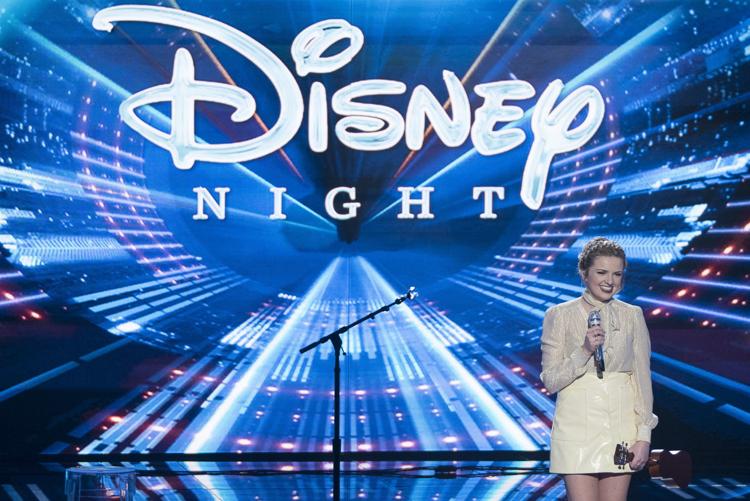 Poppe gallery 30
Poppe gallery 31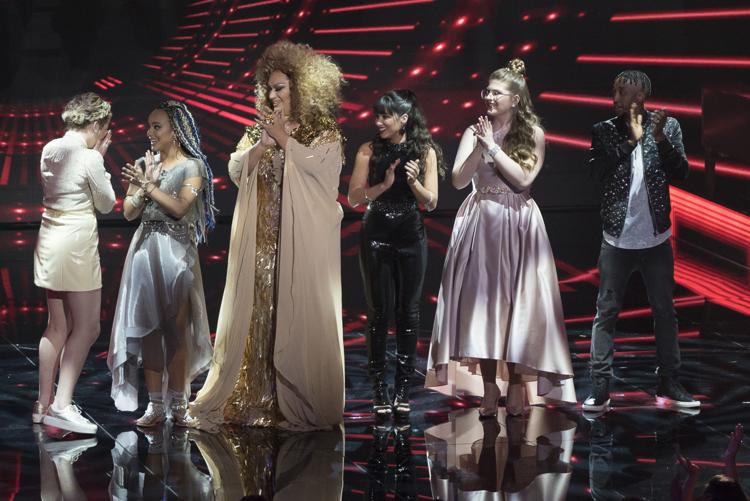 Poppe gallery 32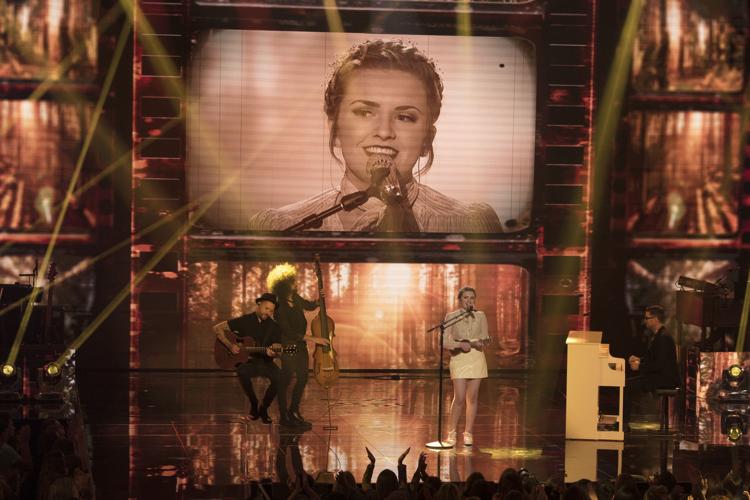 Poppe gallery 25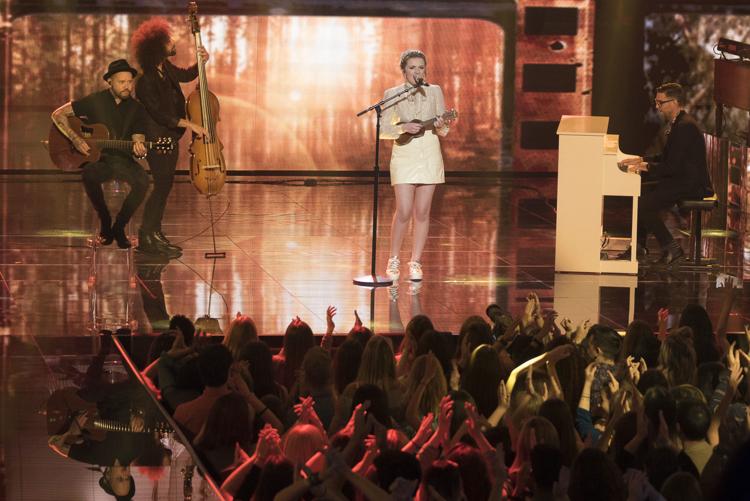 Poppe gallery 26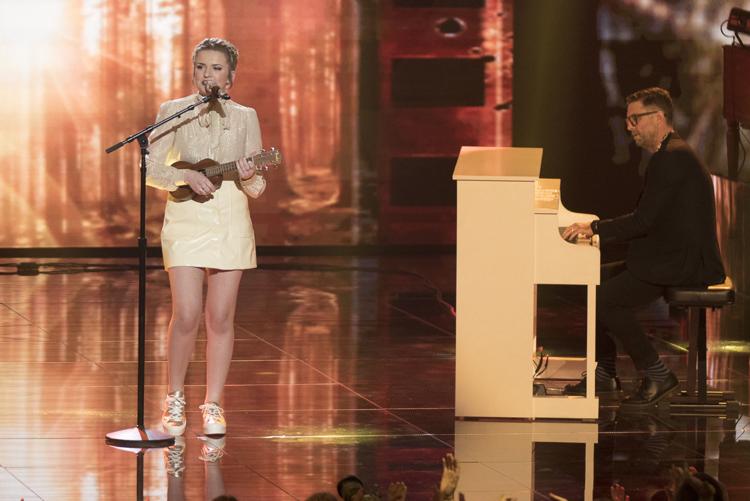 Poppe gallery 27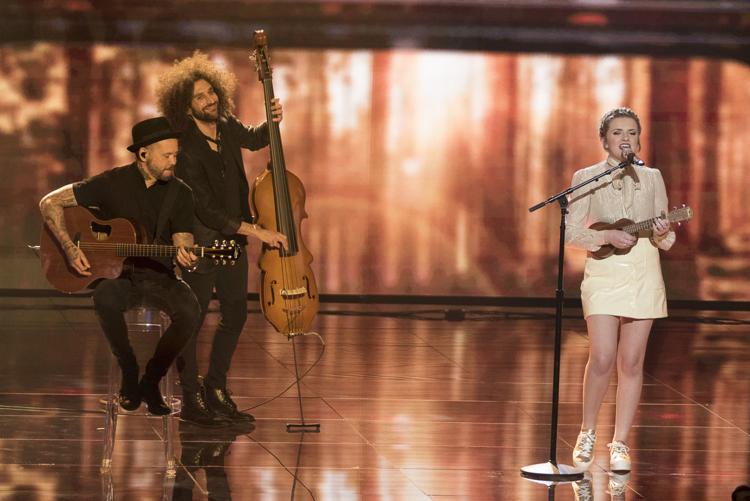 Poppe gallery 28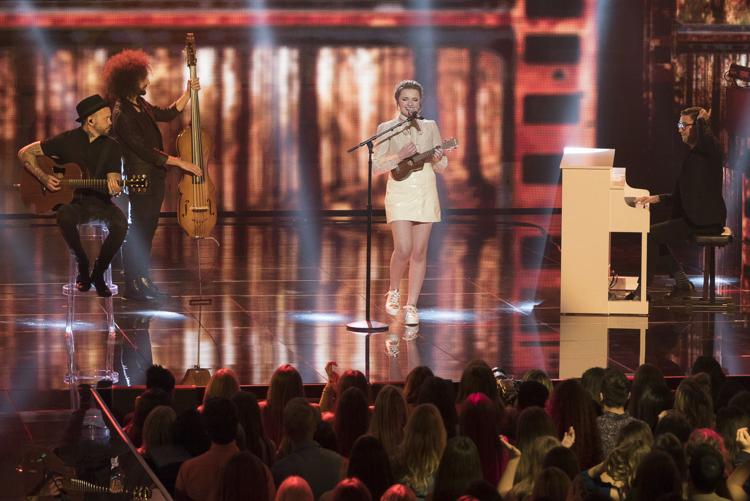 VIDEO: Maddie Poppe Sings "The Bare Necessities" From "The Jungle Book" - Disney Night - American Idol 2018
Maddie Poppe and Cade Foehner Perform at Hollywood Week - American Idol 2018 on ABC
Maddie Poppe Sings "Homeward Bound" by Simon & Garfunkel - Top 14 - American Idol 2018 on ABC
Maddie Poppe Sings "Brand New Key" by Melanie - Top 24 Solos - American Idol 2018 on ABC
Maddie Poppe Sings Original Song for Her Hollywood Week Solo Song - American Idol 2018 on ABC
Poppe gallery 9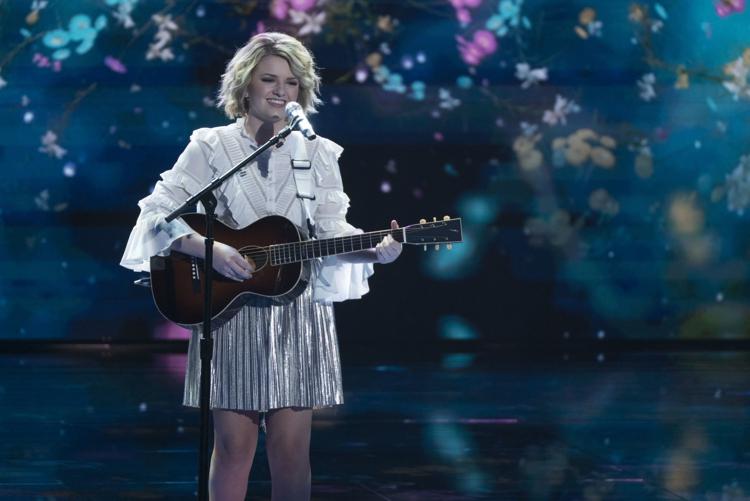 Poppe gallery 10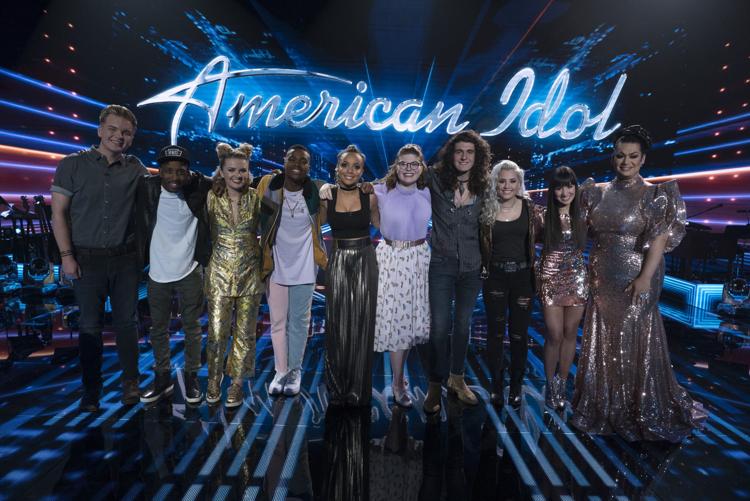 Poppe gallery 11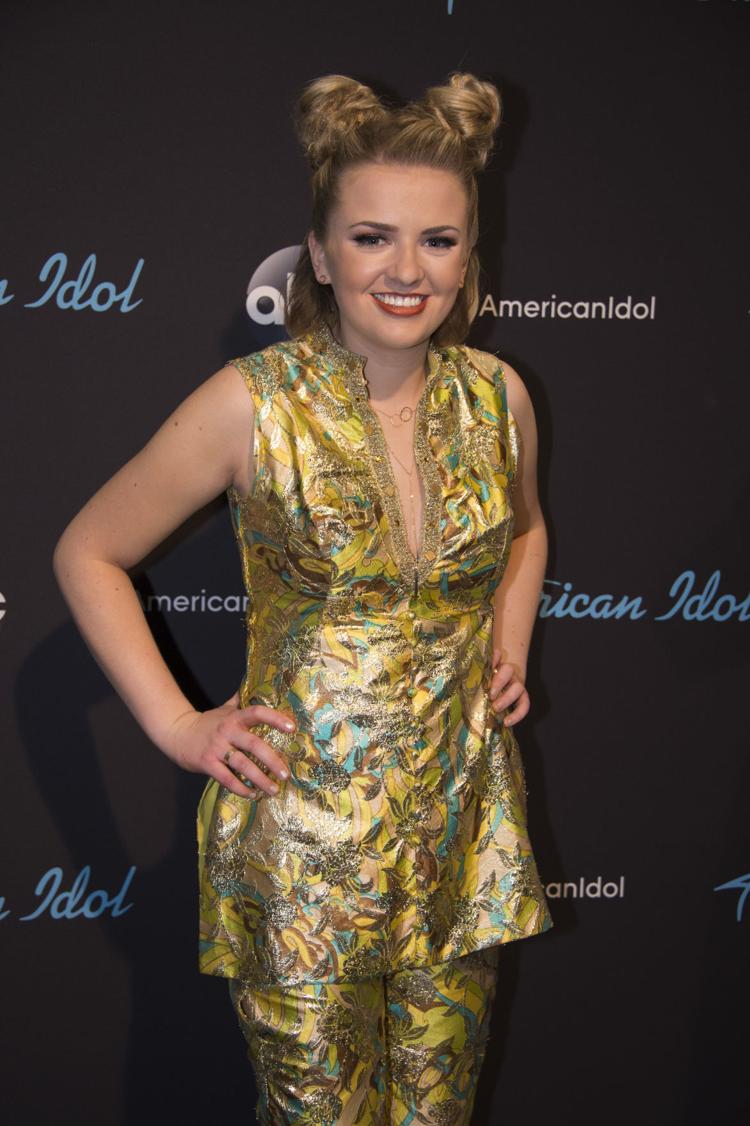 Poppe gallery 12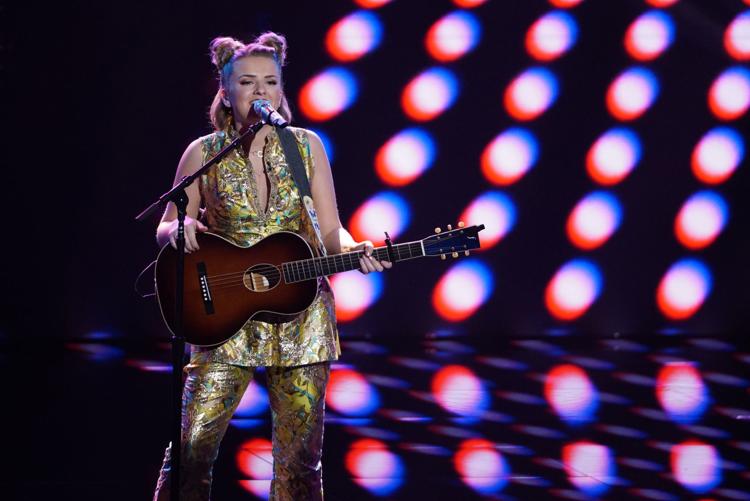 Poppe gallery 13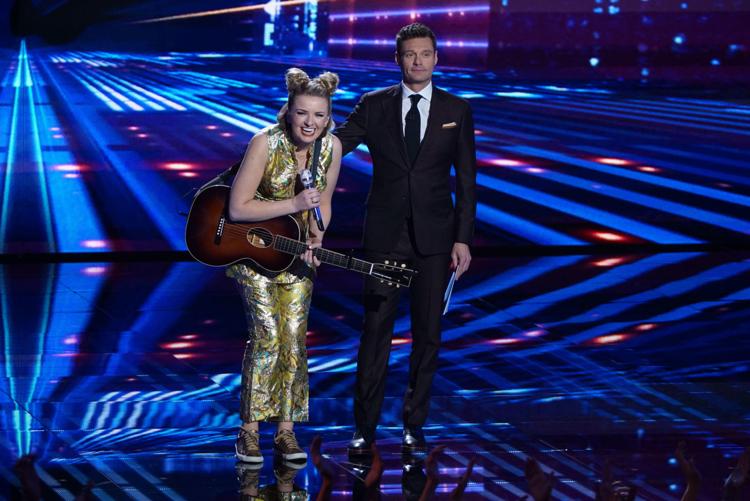 Poppe gallery 15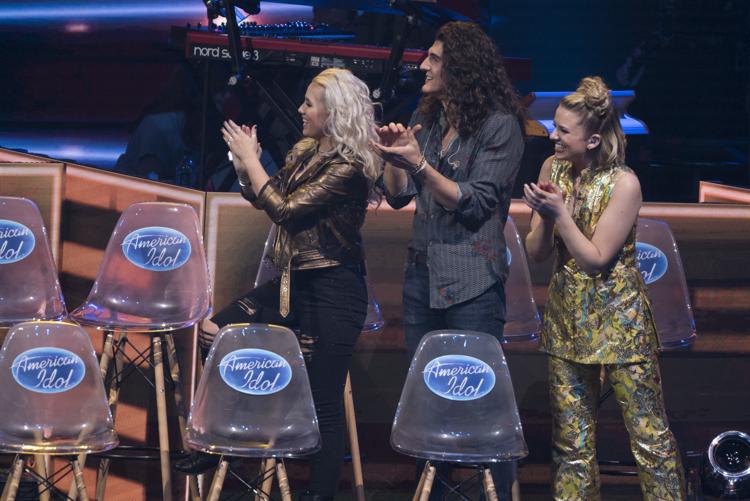 Poppe gallery 15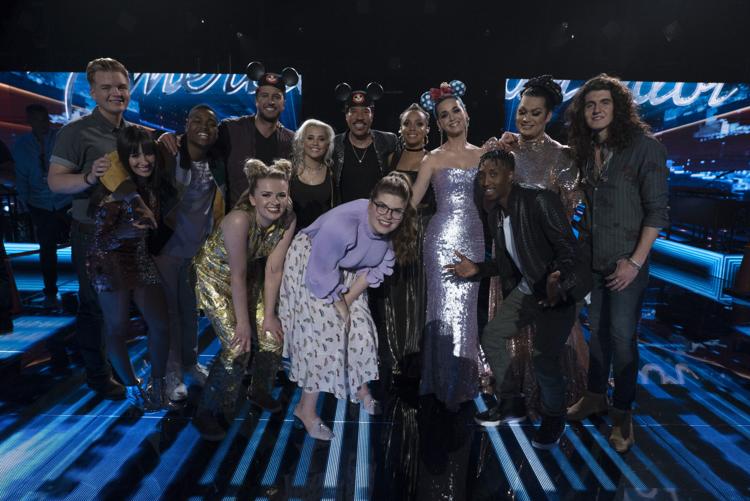 Poppe gallery 6
Poppe gallery 6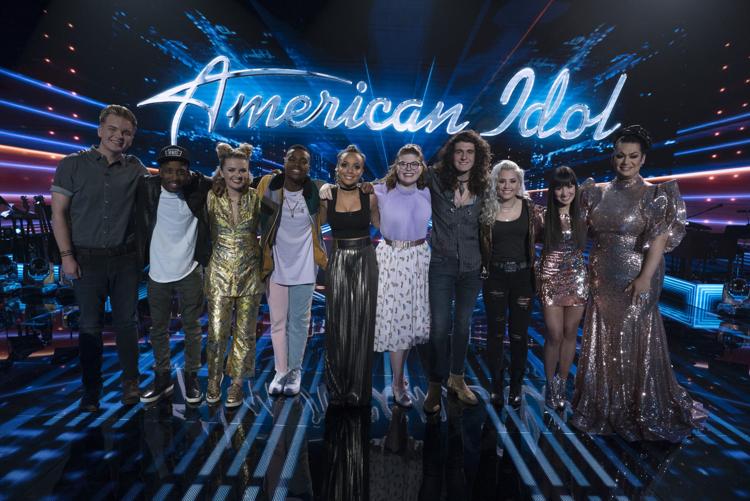 Poppe gallery 18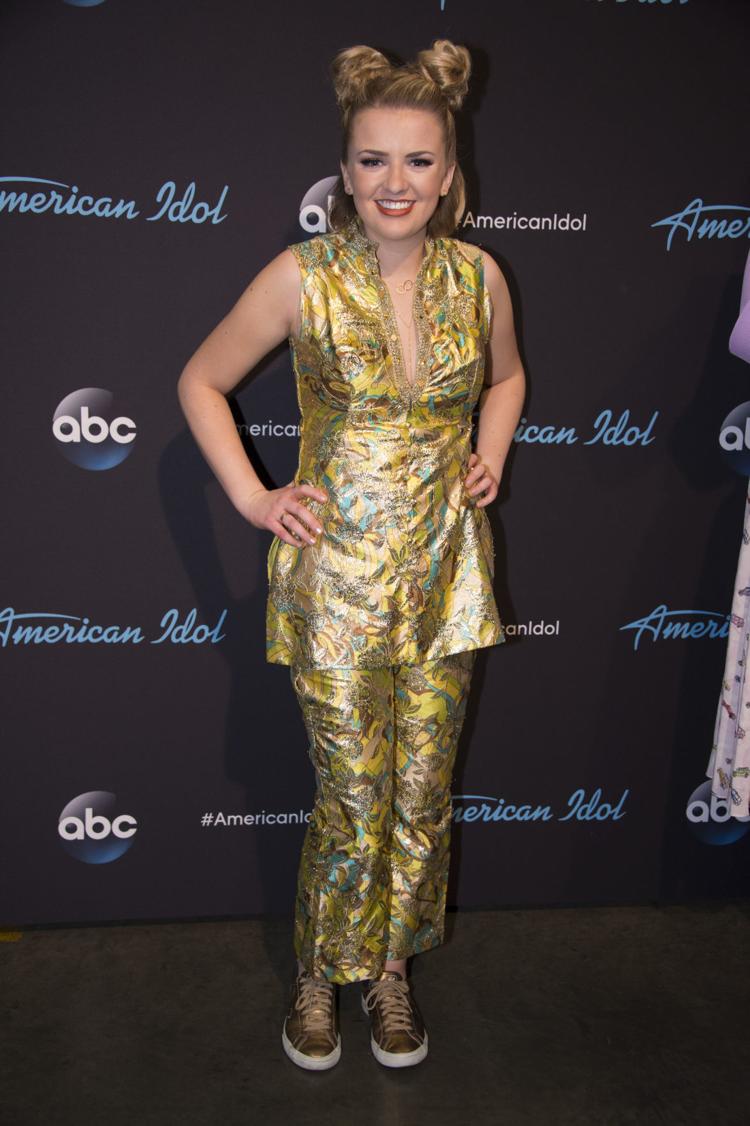 Poppe gallery 19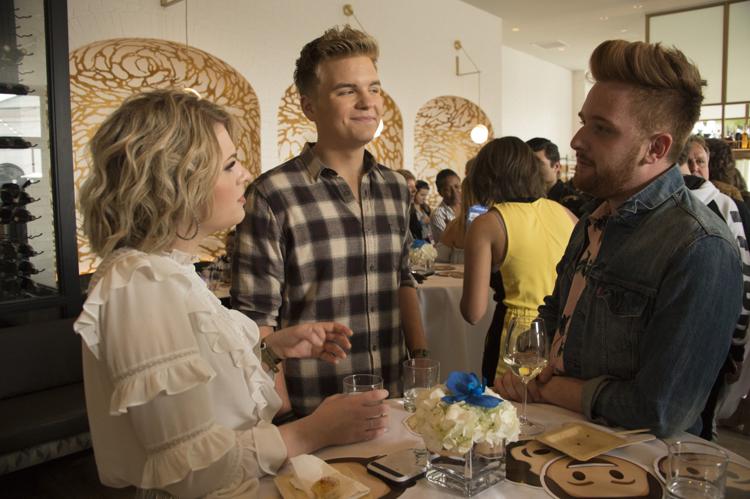 Poppe gallery 20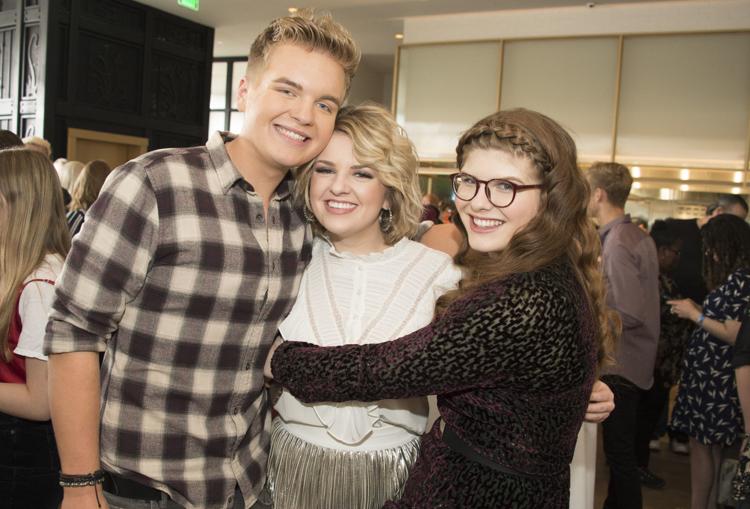 Poppe gallery 21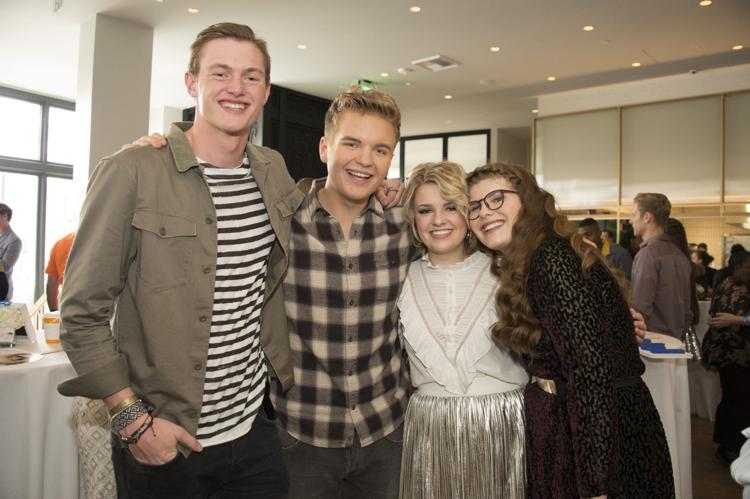 Poppe gallery 22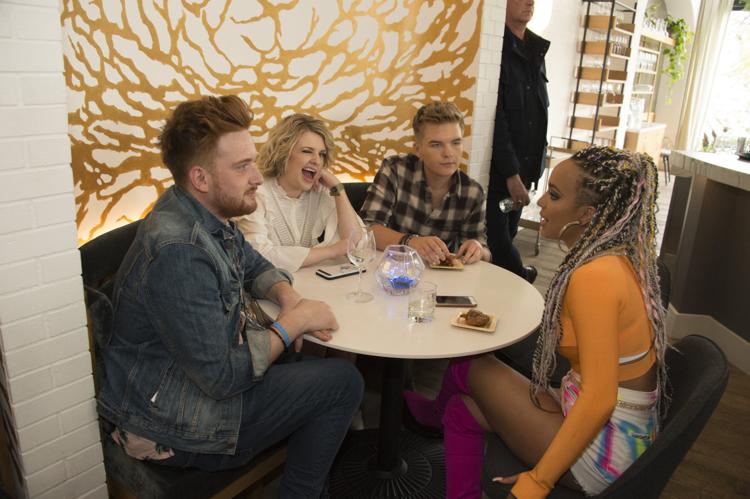 Poppe gallery 23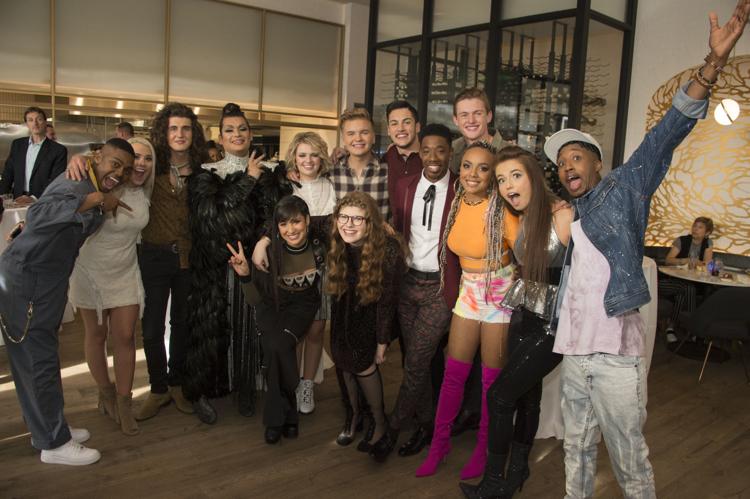 Poppe gallery 24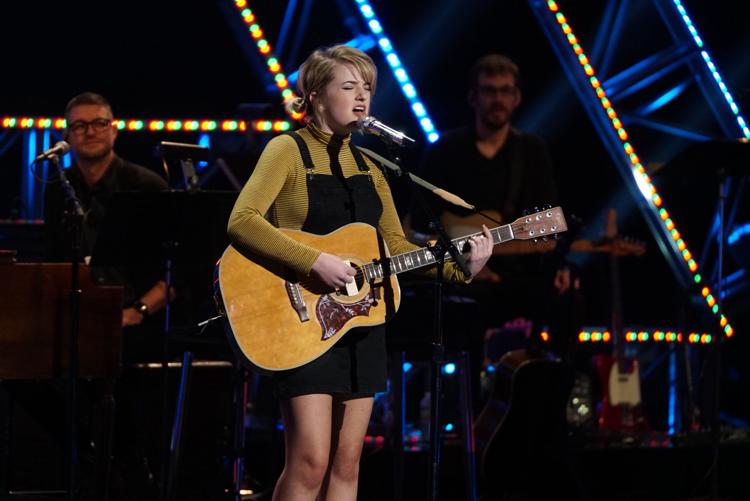 Poppe gallery 1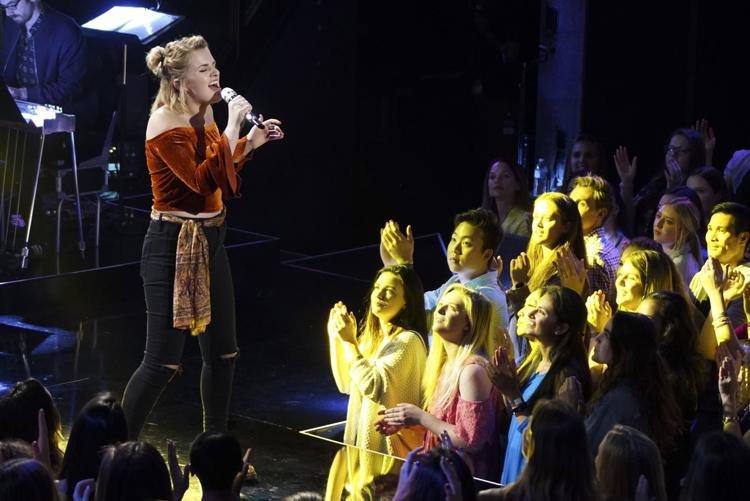 Poppe gallery 2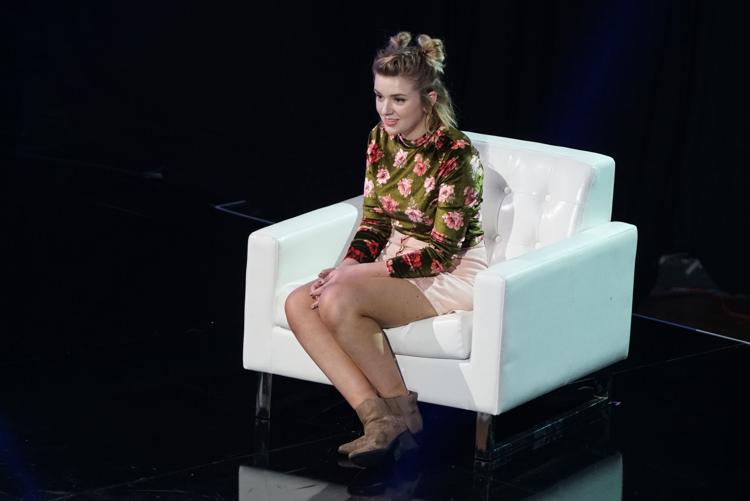 Poppe gallery 2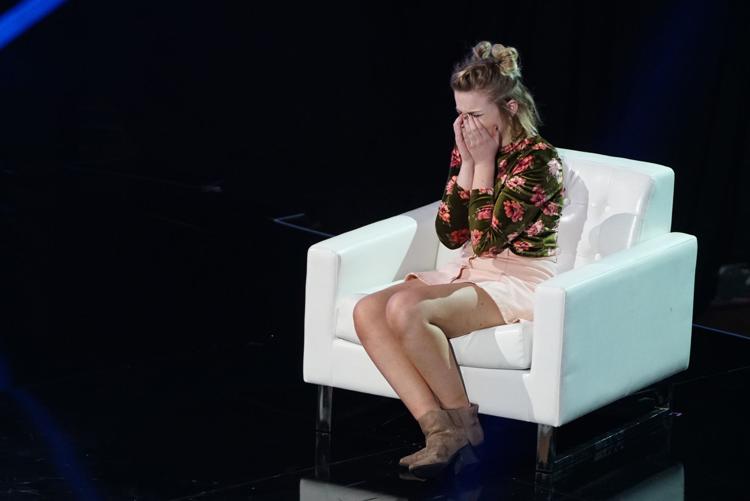 Poppe gallery 3
Poppe gallery 4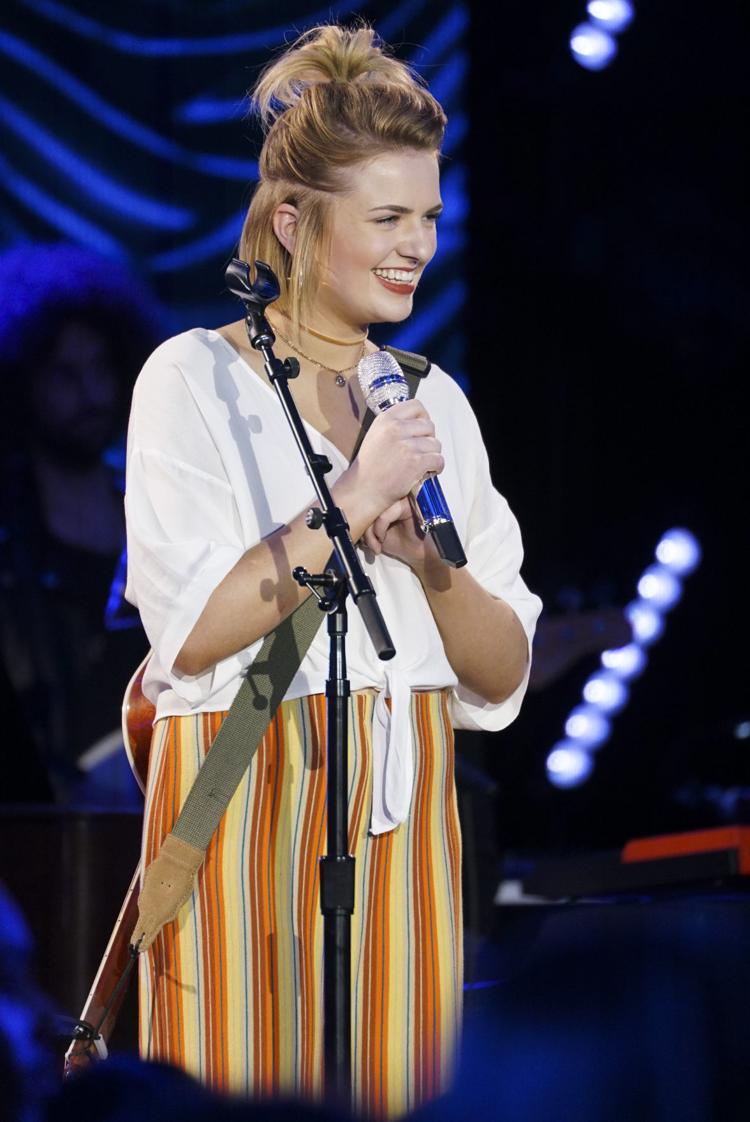 Poppe gallery 5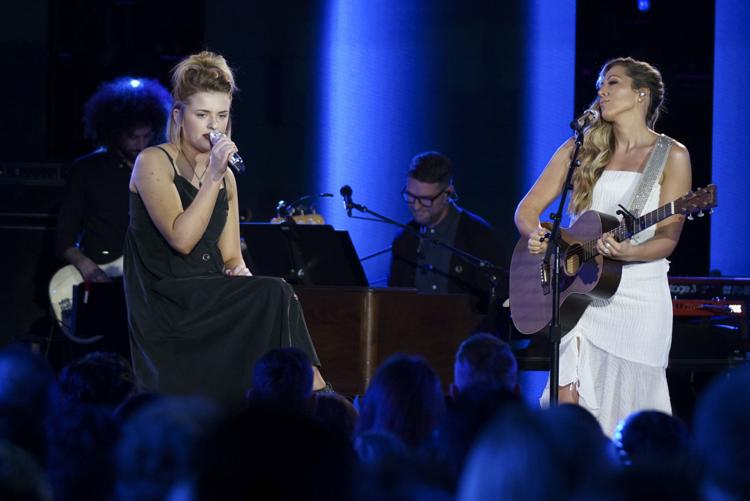 Poppe gallery 6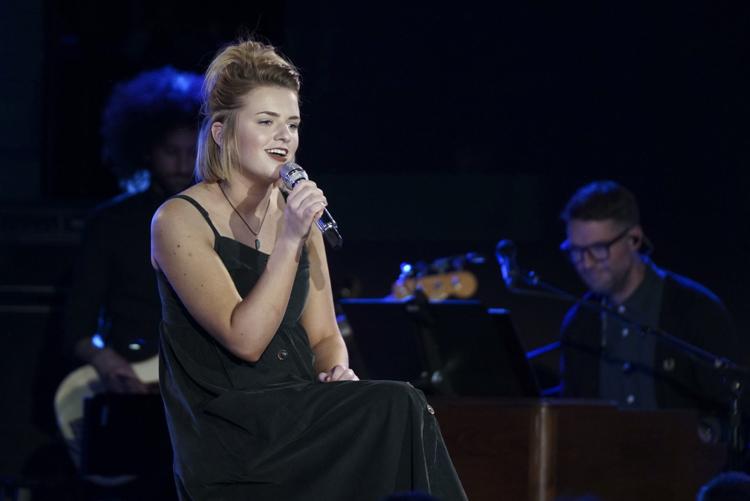 Poppe gallery 7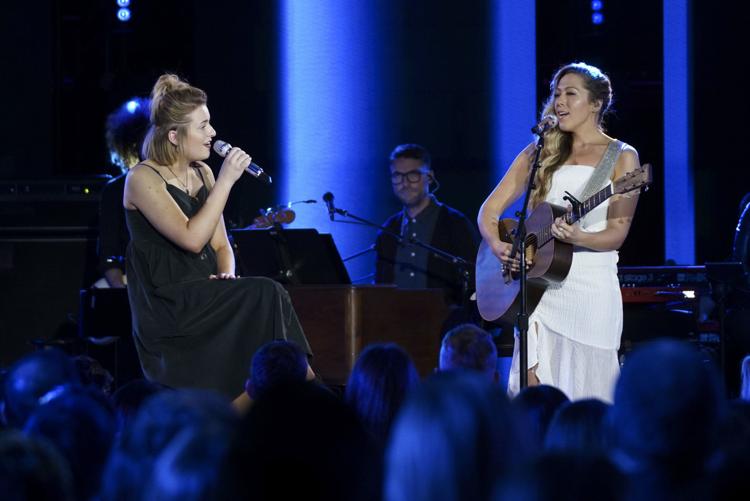 Poppe gallery 8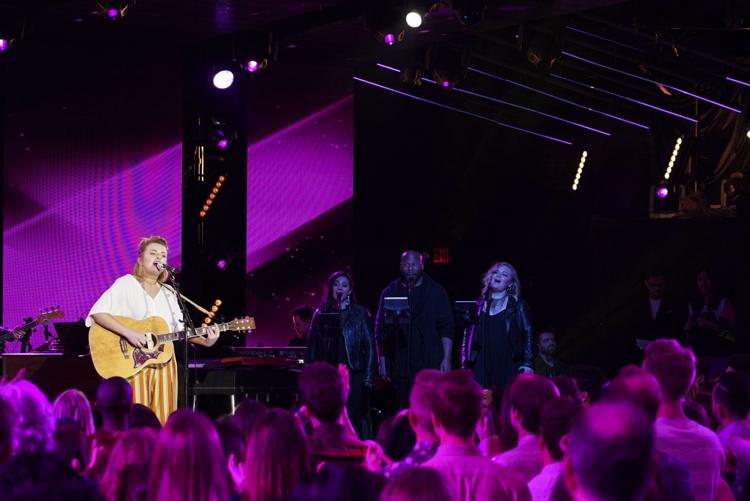 Maddie Poppe - Walk Like an Egyptian (American Idol 2018 Top 14 Results)
VIDEO: Maddie Poppe & Colbie Cailatt Sing "Bubbly" - Top 24 Duets - American Idol 2018 on ABC
VIDEO: Maddie Poppe Auditions for American Idol With "Rainbow Connection" - American Idol 2018 on ABC
Maddie Poppe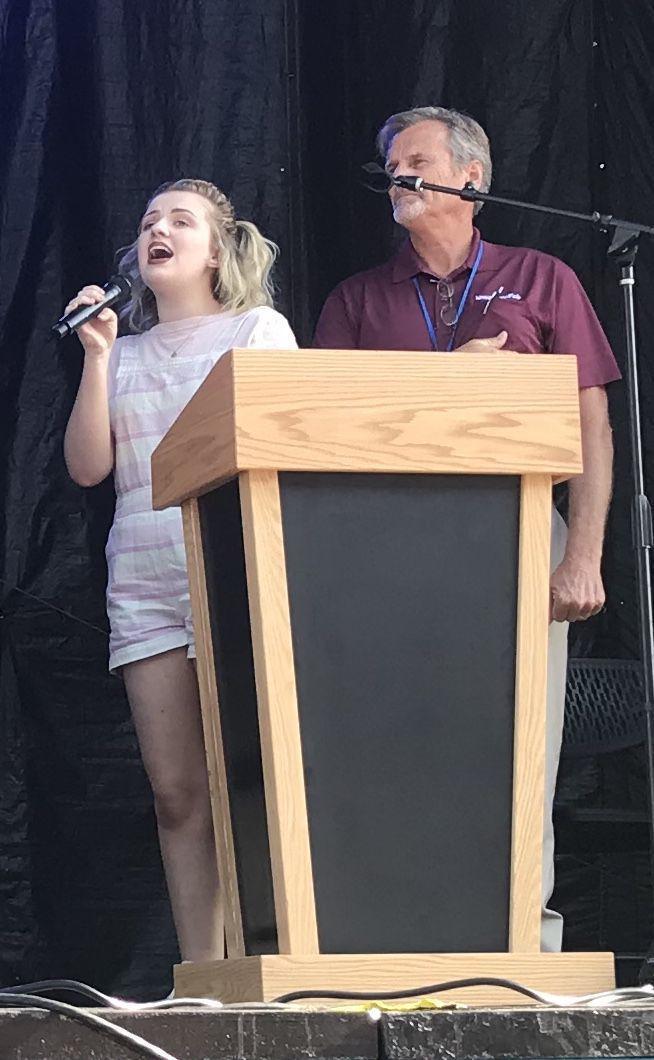 Maddie Poppe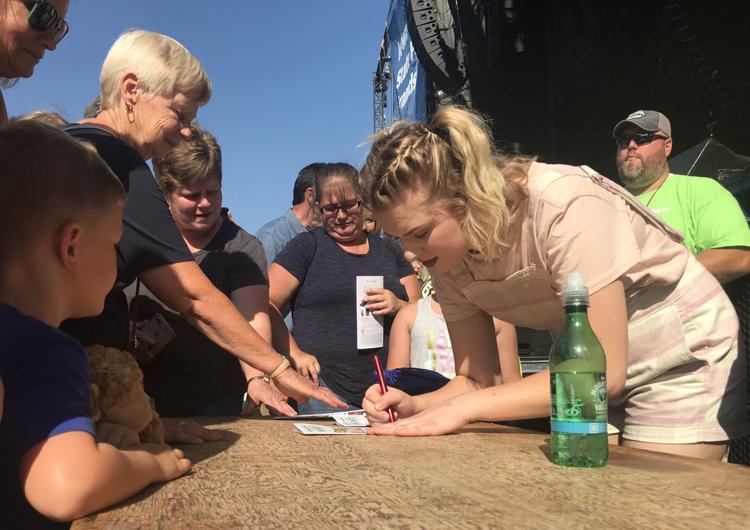 Maddie Poppe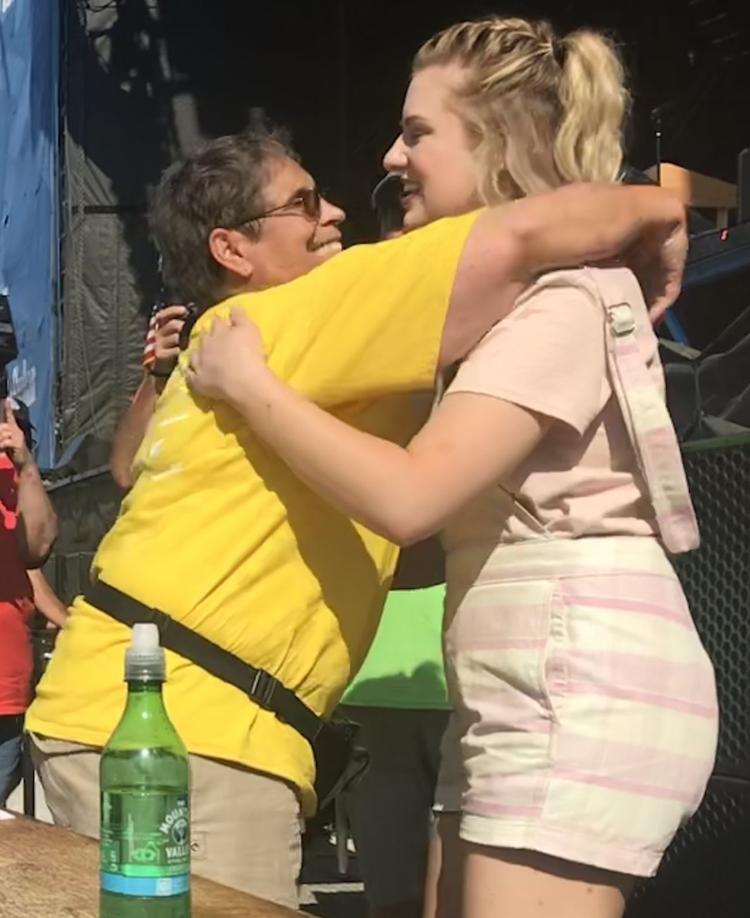 Maddie Poppe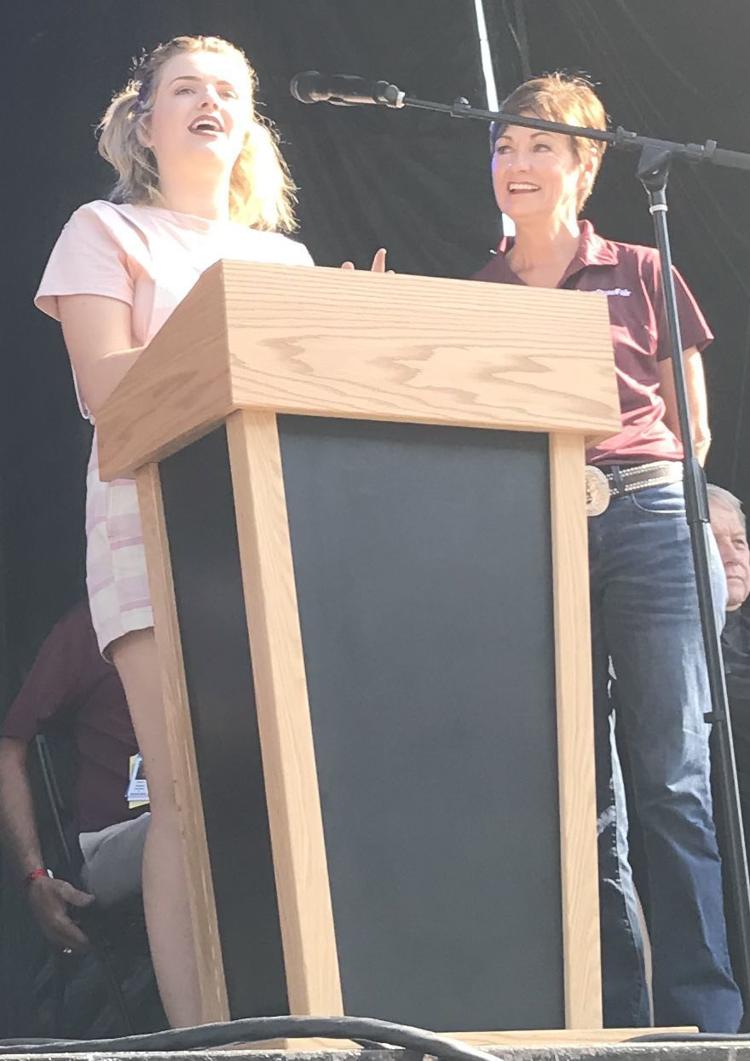 Maddie Poppe
Maddie Poppe
Iowa State Fair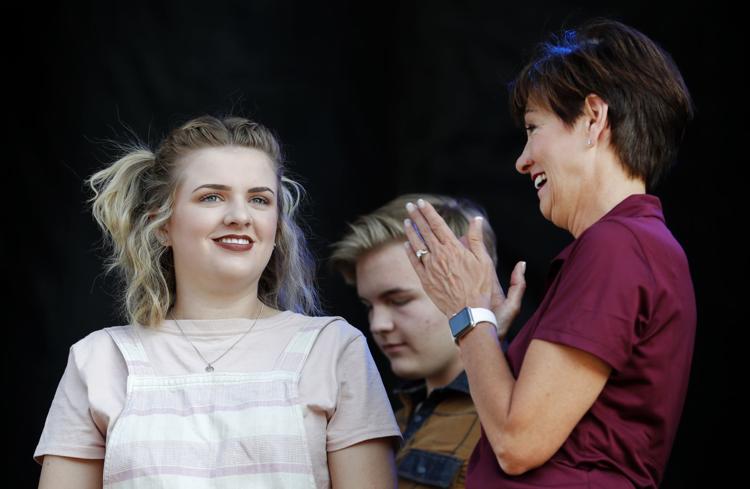 Iowa State Fair
Iowa State Fair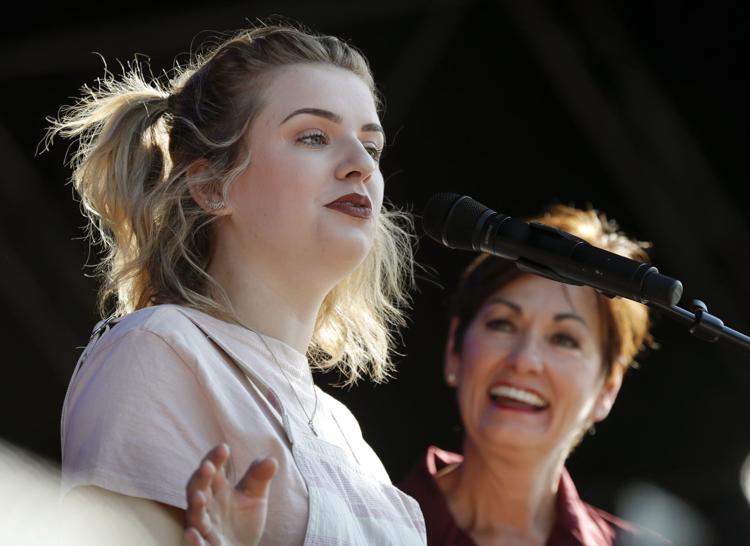 Iowa State Fair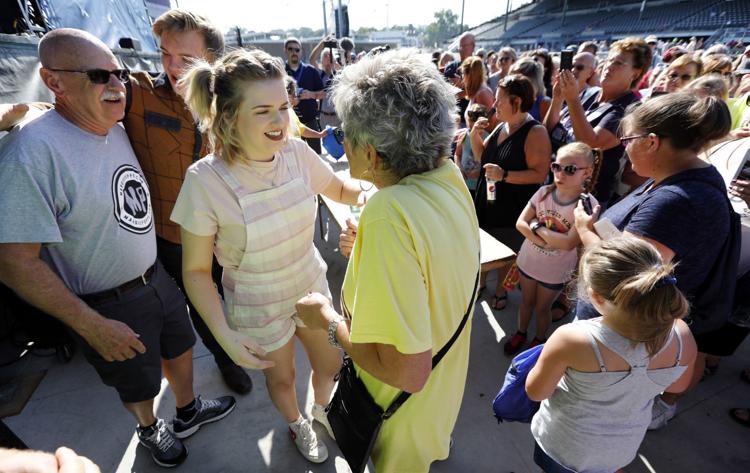 Maddie Poppe