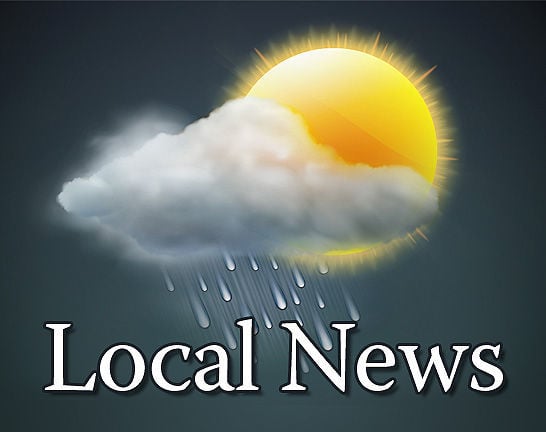 Legislative event slated Feb. 11
WATERLOO – Grow Cedar Valley will host its annual Cedar Valley Legislative Reception from 5 to 7 p.m. on Feb. 11 at the Embassy Suites Downtown Des Moines, 101 E. Locust St., Des Moines.
Grow Cedar Valley investors, community leaders from Waterloo and Cedar Falls, and local government individuals will meet with state legislators.
CRP workshops set in January
VINTON – The following workshops are set this month for landowners and producers who would like to learn more about options available under the recently reopened Conservation Reserve Program.
2 p.m. and 5:30 p.m. Wednesday at the Independence Public Library, 805 First St. E., Independence.
1:30 p.m. and 5:30 p.m. Jan. 23 at State Bank of Toledo Community Room, 103 S. Broadway St., Toledo.
The free public workshops will be hosted by Natural Resources Conservation Service, Farm Service Agency and Pheasants Forever.
Contractor wins concrete awards
WATERLOO — Cedar Valley Corp., a Waterloo-based contractor, won three 2019 Excellence in Concrete Pavement awards from the American Concrete Pavement Association.
This brings its total winning ACPA projects to 38 over the last 15 years.
Cedar Valley's Floyd County project on T-26 near Marble Rock received a silver award in the county roads category. The Woodbury/Ida County project on U.S. Highway 20 near Postville received a gold award in the divided highways-rural category, and the Sioux County Regional Airport project won gold in the reliever and general aviation airports category.
Farmers sought for leader award
DES MOINES – Farm families are invited to nominate Iowans for the Iowa Farm Environmental Leader Award sponsored by Iowa Gov. Kim Reynolds, Secretary of Agriculture Mike Naig and Department of Natural Resources Director Kayla Lyon.
Farmers who voluntarily take action toward improving soil health and water quality are eligible. Nominations will be accepted until May 4 to be considered for the 2020 awards ceremony Aug. 19 at the Iowa State Fair.
Veridian seeks board members
WATERLOO — Veridian Credit Union is seeking candidates to serve on its board of directors.
Applications are due by 5 p.m. Jan. 31. Five candidates will be elected to the board by the credit union's membership at an annual meeting on April 25.
The Courier's Most-Read Local Business Stories from 2019.
The Courier's Most-Read Local Business Stories from 2019
Here are the most-read stories about local business openings, closings and happenings in The Courier in 2019, as measured in users to wcfcourier.com.