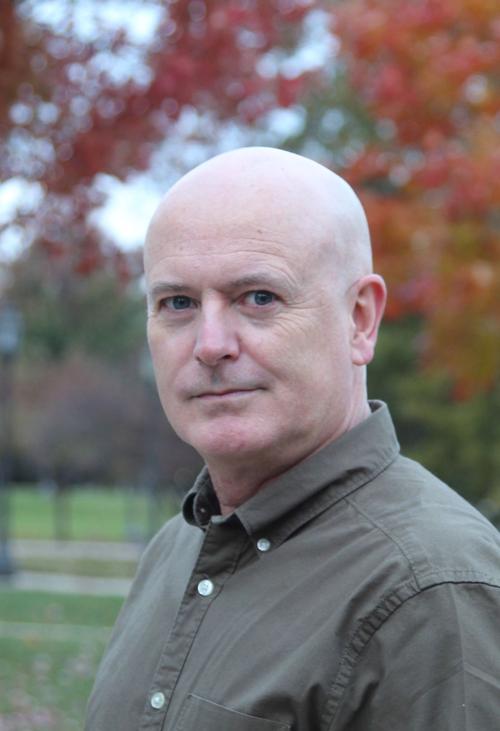 CEDAR FALLS – Jim O'Loughlin isn't a politician, but he still spent months on the 2020 campaign trail in Iowa. The author attended more than 20 candidate events leading up to the Feb. 3 Iowa caucuses, scribbling notes, blogging and shooting photos and selfies for his new book, "The Last Caucus in Iowa."
"There's something refreshingly old-fashioned about meeting together in a room to see a candidate or participate in the caucuses. It's not about who can buy the most television ads. In Iowa, people like to say 'don't vote for anyone you haven't met in person.' You can't do that in a place like California – it's too big. In Iowa, we have a system that requires a certain amount of retail campaigning," O'Loughlin said.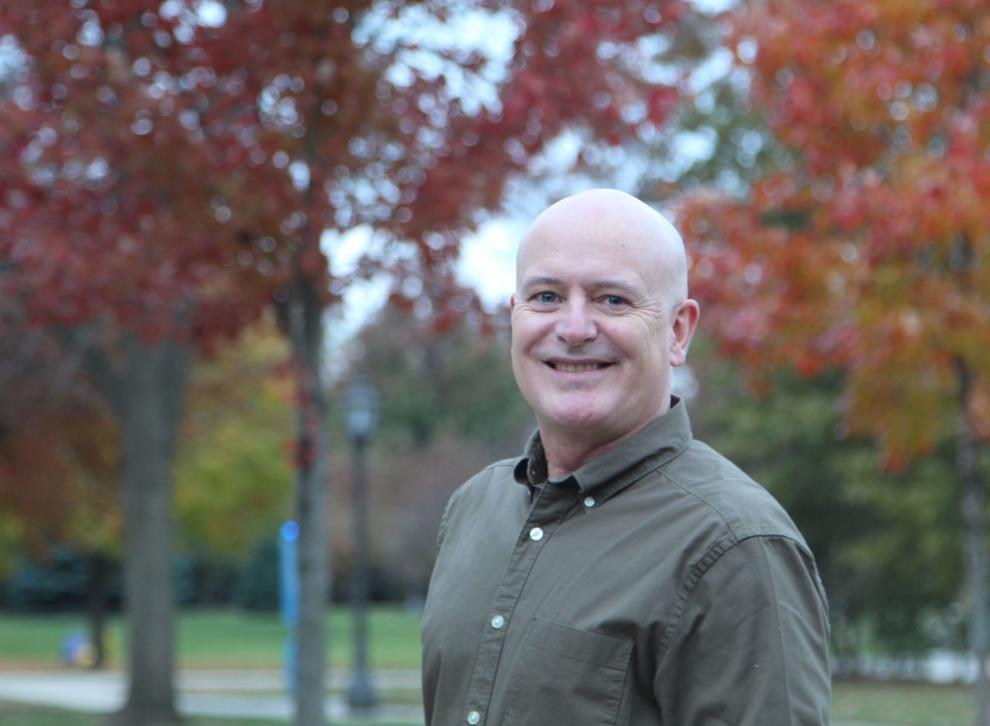 "At one point, I wondered if I was going to get it all done. I was impressed by how much dedication there is among the campaigns and among the people who came out, who take the caucus seriously. My approach wasn't to be snarky about any of the candidates and give everyone a chance."
His book, recently published by Ice-Cube Press, is both a celebration and a cautionary tale about the Iowa caucuses, which O'Loughlin describes as a process "that is alternatingly quirky, messy and inspiring."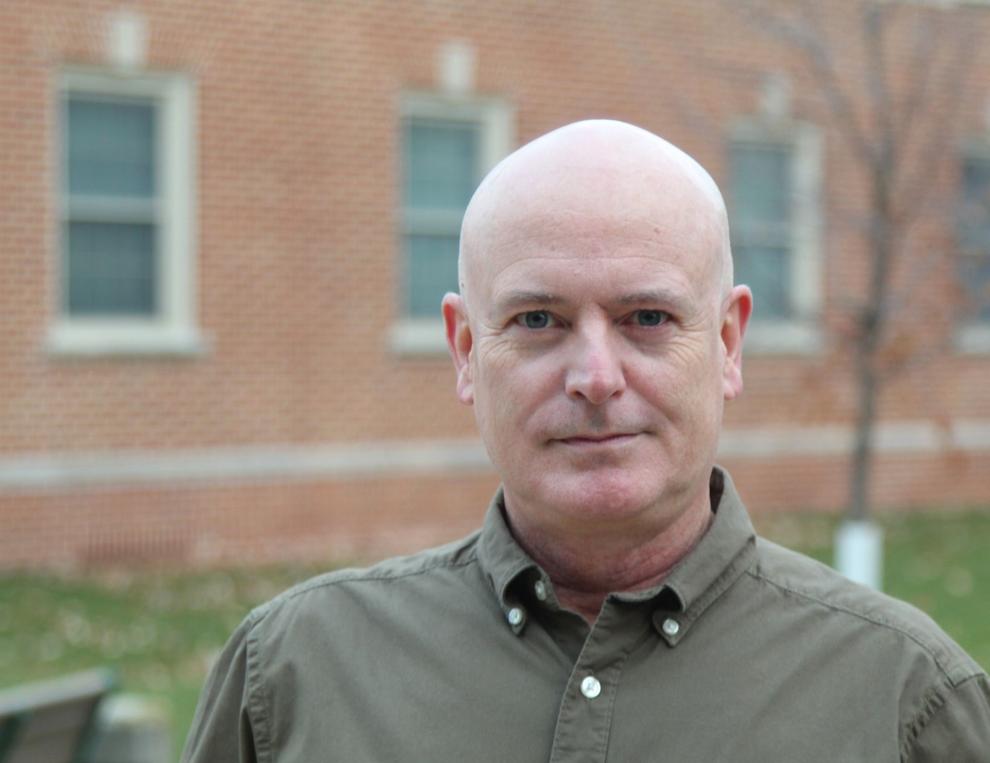 The Iowa Democrat Party's caucus on Feb. 3 had its share of drama, with technical glitches that delayed reporting results, inconsistent numbers and no clear winner. The Associated Press, in fact, would not declare a winner.
O'Loughlin attended campaign events in living rooms, meeting halls and "crammed well over fire code into a bar, where some of the people were not for the candidate but came in for a beer and didn't know what they were getting into," he said, laughing.
He drank a few beers on the trial, too. "One of the distinct features is that the craft brewing industry has come into its own in Iowa – which is much more enjoyable than coffee from a big urn."
When the COVID-19 shutdown occurred in March, O'Loughlin was already hard at work on the book, revising and rewriting blog entries as well as transcribing audio from videos he shot of the candidates. The book includes dozens of photographs taken along the campaign trail.
"One of the pleasures of writing the book was reflecting on the challenges of going to caucuses with young children. They're grown up and have been involved in campaigns," he said.
O'Loughlin is founder and host of the Thursday Reading Series in Cedar Falls — celebrating its 20th season — and author of the flash fiction collection "Dean Dean Dean Dean." He also edited "Kurt Vonnegut Remembered" for the University of Alabama Press."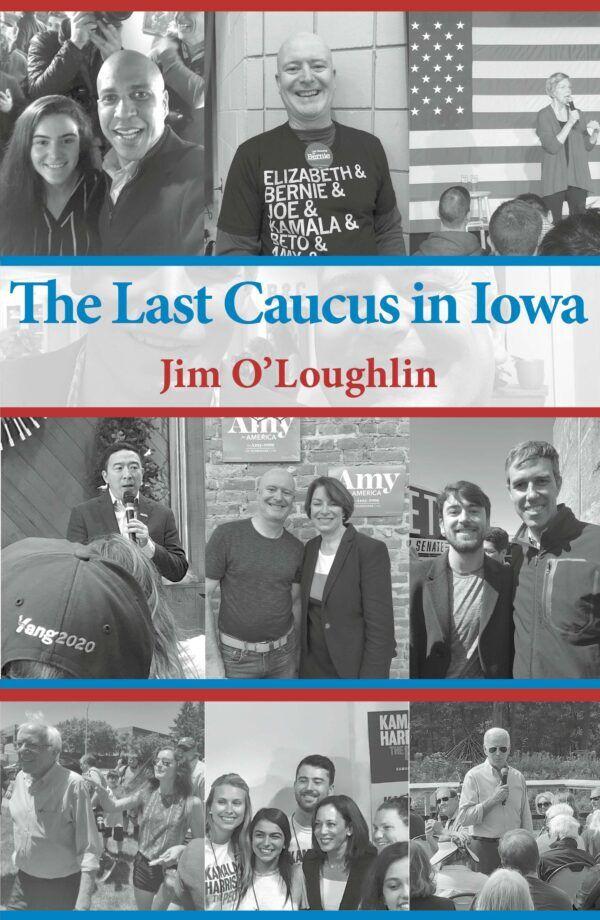 Promoting a book during a pandemic includes outdoor readings and Zoom presentations rather than tours and book signings. O'Loughlin said while Iowans are familiar with the caucus process, he's getting lots of remote speaking engagements from out of state from people "who are interested in the uncertainties and mysteries around caucuses."
"The Last Caucus in Iowa" is available at the UNI Bookstore in Cedar Falls, at https://icecubepress.com/ or from online booksellers.