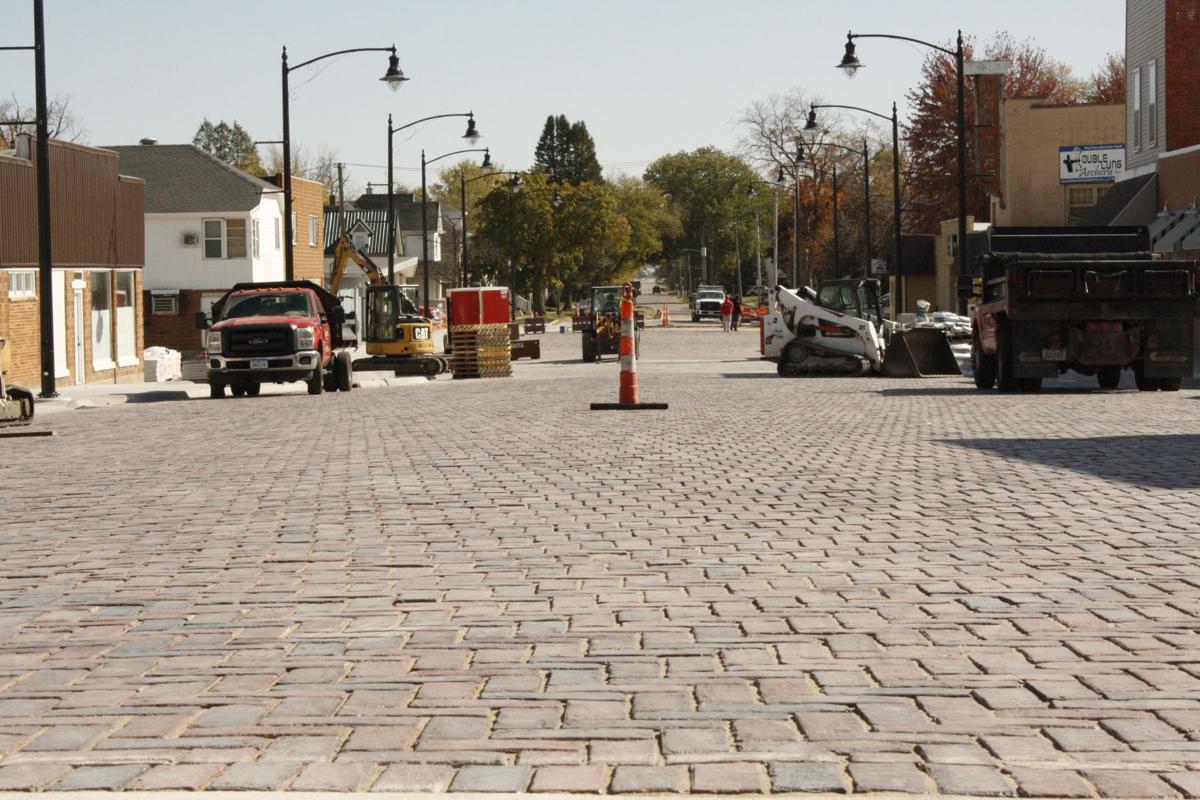 LA PORTE CITY – The city is in the final stages of a nearly $3 million face-lift that includes a total reconstruction of the downtown streetscape.
The original bricks along four blocks of the city's Main Street commercial district are being replaced. The bricks were first laid in 1908 and have been torn up and patched over the years.
The city spent nearly five years planning the rehabilitation project that began in April and is planned to be completed in November.
"It's the entrance into the city," said La Porte City Mayor Dave Neil. "People think of their town as how their main street looks."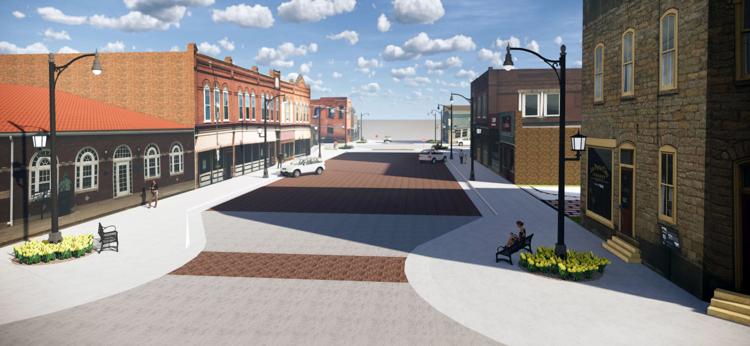 The street's new bricks have a vintage feel, and bump outs were added at each intersection to improve crossing safety.
New sidewalks, memorial benches and streetlights are set to provide an updated yet vintage feel of downtown. The old streetlights and many of the original bricks have been sold to area residents, and some of them will be incorporated into new features of the street.
The project also will include rehabilitation of the city parking lot including a new retaining wall with a limestone texture and a seating area overlooking Wolf Creek.
A plaza for small community gatherings has been constructed across from City Hall and includes the same bricks as those used in the street as well as benches and tables for seating.
When the City Council first began discussions of reconstructing the road about seven years ago, residents signaled a strong desire to keep Main Street a brick road.
"It's a historic feature of the city. Something everybody really likes," Neil said.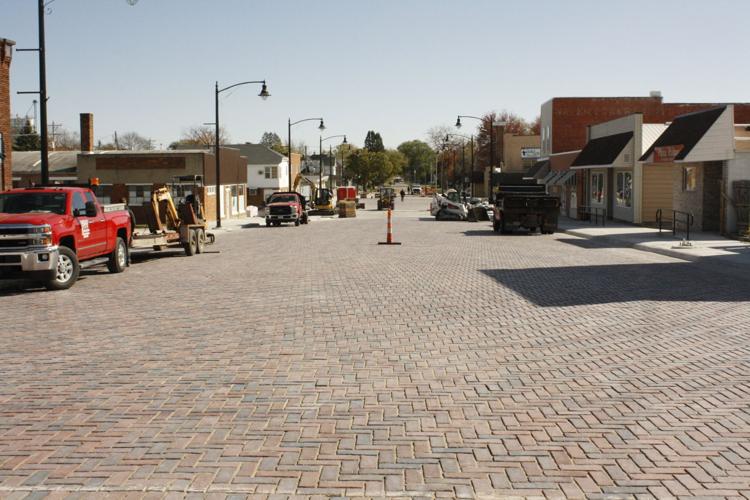 A more modern curb will replace the two-step curb from the street to the sidewalk, an issue that also concerned residents.
In 2017 the city began efforts to restore the land around Wolf Creek near Main Street to transform it from an eyesore to an attraction for residents and visitors. Land was acquired and the banks were cleared, making way for two kayak landings.
Along with the downtown project, the city also established a paved parking lot in Wolf Creek Park as well as an open air pavilion and restrooms. In addition, a trail beginning in Wolf Creek Park now follows the creek all the way to Eighth Street and meets up with the Cedar Valley Nature Trail. The trail features lighting, benches and a fishing overlook and seating area.
Architectural drawings of the planned new Cedar Falls High School(tncms-asset)6bd4cccc-04bc-11eb-a4ae-00163ec2aa77[2](/tncms-asset)(tncms-asset)3dc6cf78-6207-11e9-8f23-00163ec2aa77[3](/tncms-asset)
Get local news delivered to your inbox!
Subscribe to our Daily Headlines newsletter.