WATERLOO — On the day before Halloween, U.S. Sen. Joni Ernst on Friday talked about the boogeyman she fears if Republicans don't show up at the polls: A blue wave.
Ernst said if Des Moines businesswoman Theresa Greenfield takes Ernst's seat in the U.S. Senate, it would mean a "Nancy Pelosi gun control bill, higher taxes" and "absolutely no restrictions whatsoever for abortion," as well as a Green New Deal.
"There's a ton of money coming into the state of Iowa from the coasts — the liberal extremists are funding my opponent's campaign," Ernst said. "The people supporting my opponent — like AOC (U.S. Rep. Alexandria Ocasio-Cortez of New York) — are the primary authors of the Green New Deal, which would decimate our Iowa agriculture."
Ernst brought her "Fighting for Iowa" bus tour to the parking lot of the Republicans of Black Hawk County headquarters in Waterloo, speaking briefly with a few dozen supporters and handing out candy to costumed children on a chilly evening.
"So: freedom, economic prosperity and opportunity. Bottom line, folks," Ernst said of the GOP platform. "But what the radical left and my opponent are trying to do is fundamentally and radically change who we are as a nation.
"We have to draw that line in the Senate," she continued. "We cannot go down that road."
Ernst's race against Greenfield is one of just seven Senate races rated as toss-ups. A loss, along with three or four other Democratic wins around the country, could tip the balance from Republican to Democrat in the U.S. Senate.
"I am fighting for our farmers, I am fighting for our veterans and I'll always be fighting for our working families," she added.
Ernst was joined by U.S. Sen. Chuck Grassley, who is not up for re-election; Harold Youngblut, who is vying for Iowa Senate District 30; and Iowa Rep. Sandy Salmon, looking to keep her seat in District 63.
"I think what's at stake here is how the Democratic Party has turned so far socialistic," Grassley said after the event. "You know what you're getting when you get Trump because he set out a platform in 2016, and he's made a lot of promises and he's carried out a lot of those promises, and particularly when it comes to the kind of people he wanted to put on the Supreme Court."
Ernst was also joined by state Rep. Ashley Hinson, who said Republicans need to take the 1st District House seat back so that she can work with Ernst and Grassley as a united front. Hinson's race with U.S. Rep. Abby Finkenauer is rated by most pollsters as a toss-up.
"It's time to fire (U.S. House Speaker) Nancy Pelosi, send Abby back home, and I'm going to go to Congress and work hard for you in Washington, D.C.," Hinson told the cheering crowd.
"I feel really good," Hinson said after the event. "We've run a really solid campaign, and I'm really excited about going to Washington and earning more votes before Tuesday."
Iowa Democratic Party spokesperson Jeremy Busch sent a statement slamming Ernst for voting to confirm Amy Coney Barrett to the Supreme Court, voting to end the Affordable Care Act and not supporting legislation to protect pre-existing conditions.
"Despite her false claims on the campaign trail, Sen. Ernst spent six years working for her insurance industry donors by voting to let them discriminate against Iowans with pre-existing conditions, and she's made clear that she'd do it again with six more years in Washington," Busch wrote. "Ernst must explain why she's never taken meaningful action to stop the GOP's disastrous lawsuit to repeal the ACA and coverage protections."
Photos: Election night 2018
110618ap-finkenaur-wins-2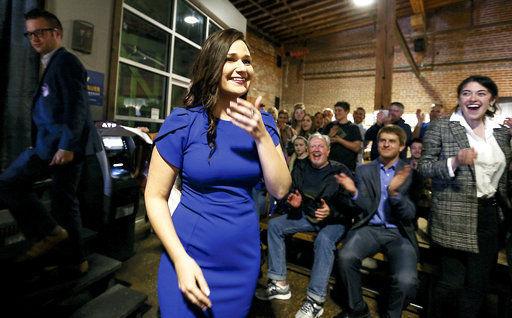 110618ap-finkenauer-wins-1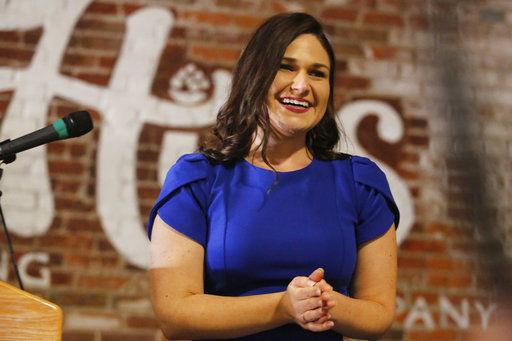 110618ap-reynolds-win-celebration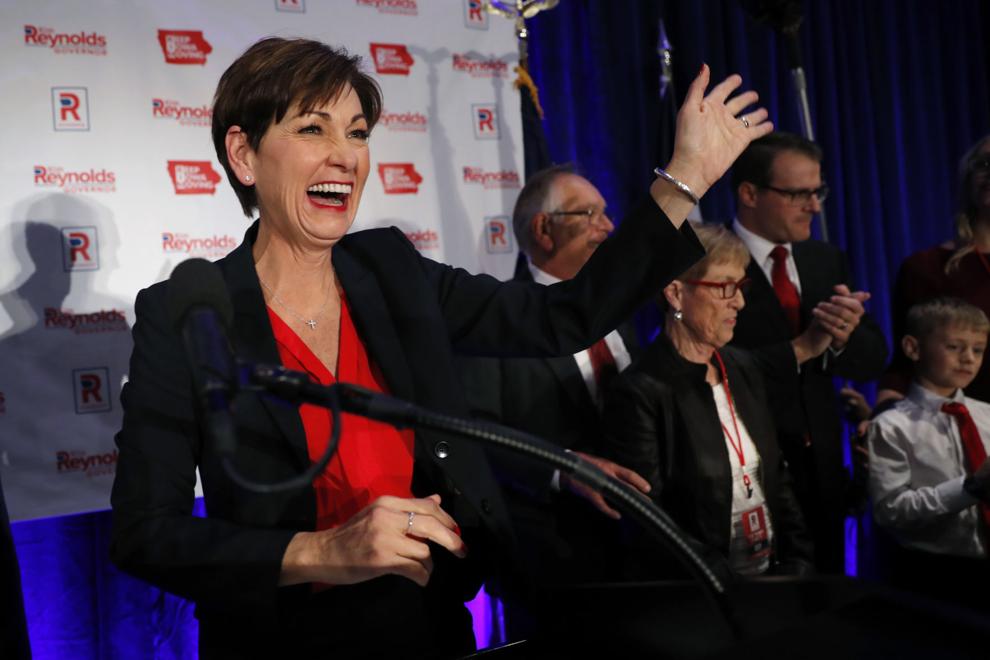 110618ho-reynolds-wins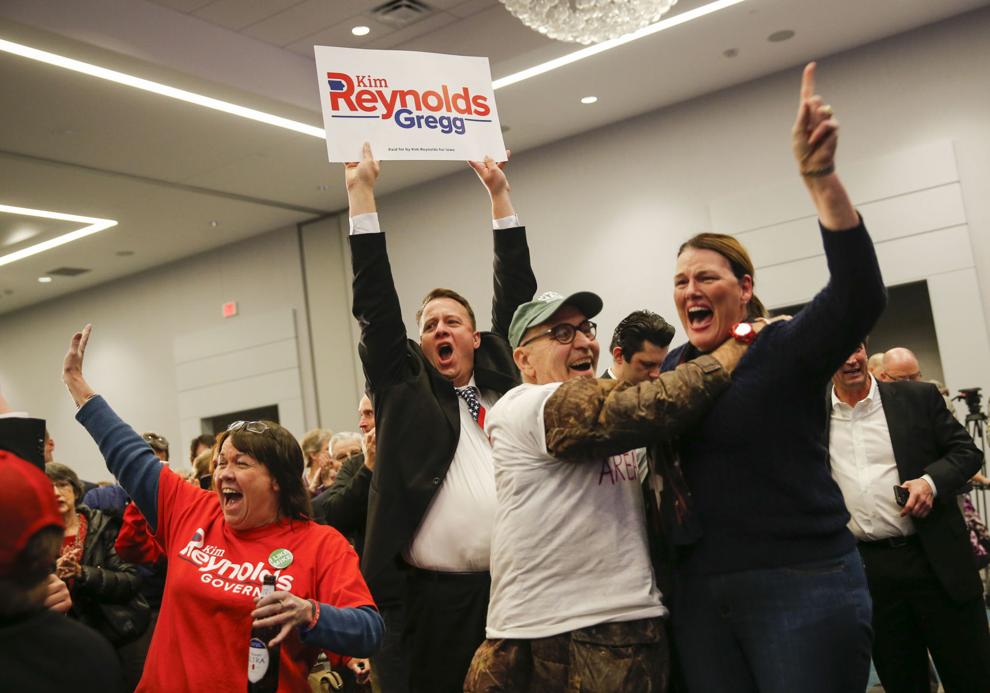 110618tj-dave-williams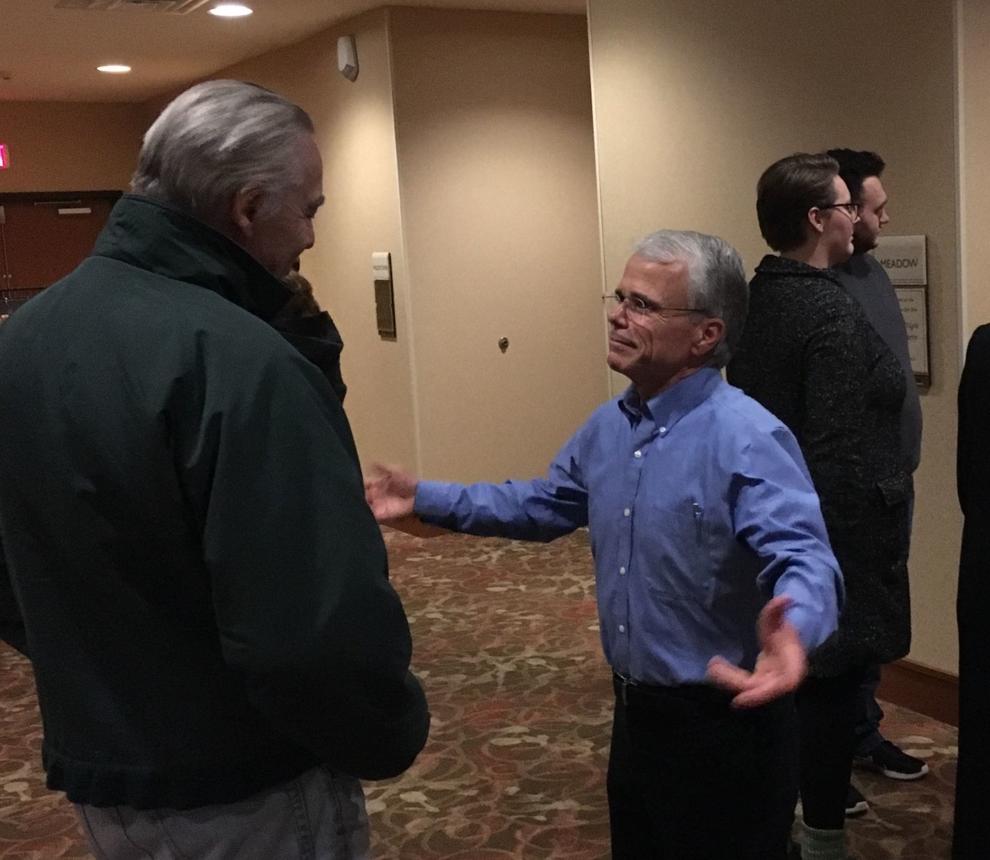 110718ap-reynolds-gregg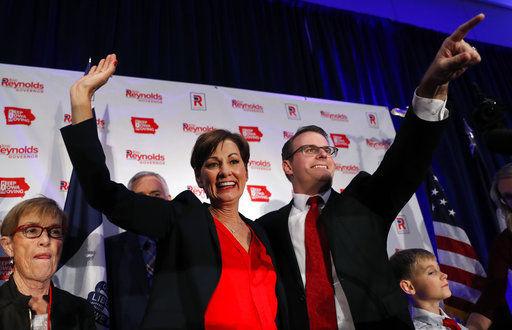 110718ap-hubbell-concedes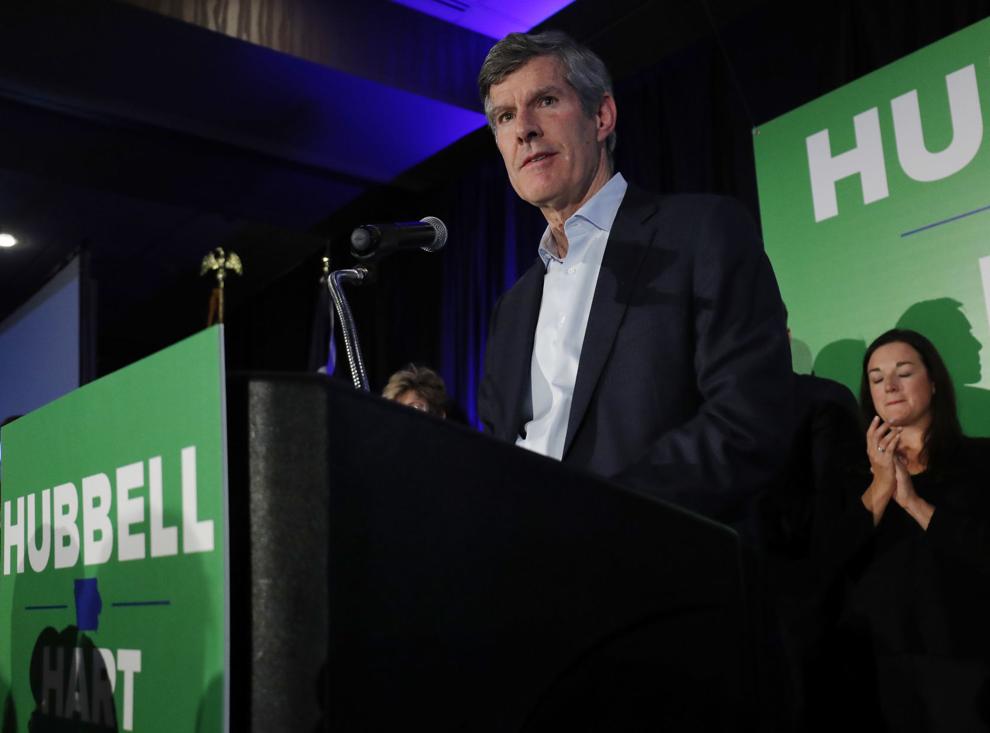 Election 2018 Governor Reynolds Iowa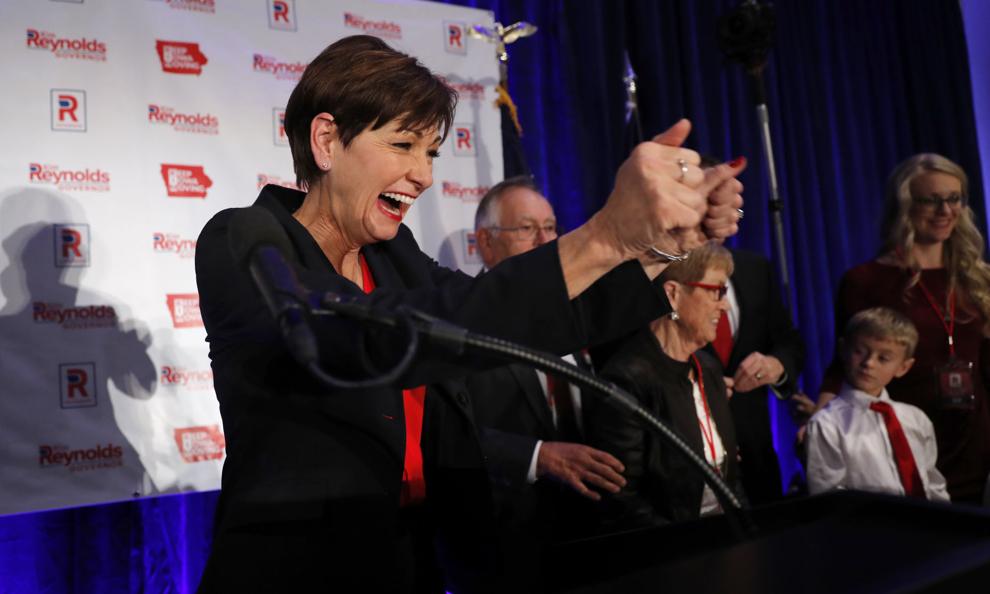 110618ho-steve-king-election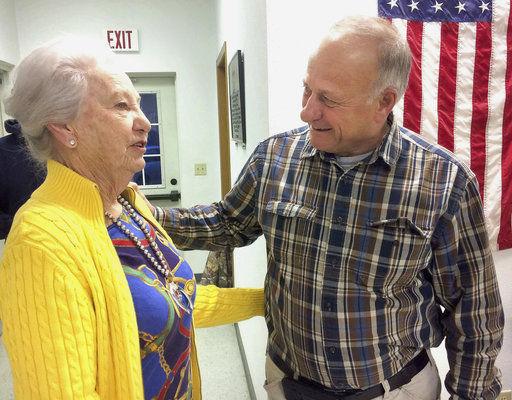 110618ho-jd-scholten-concedes