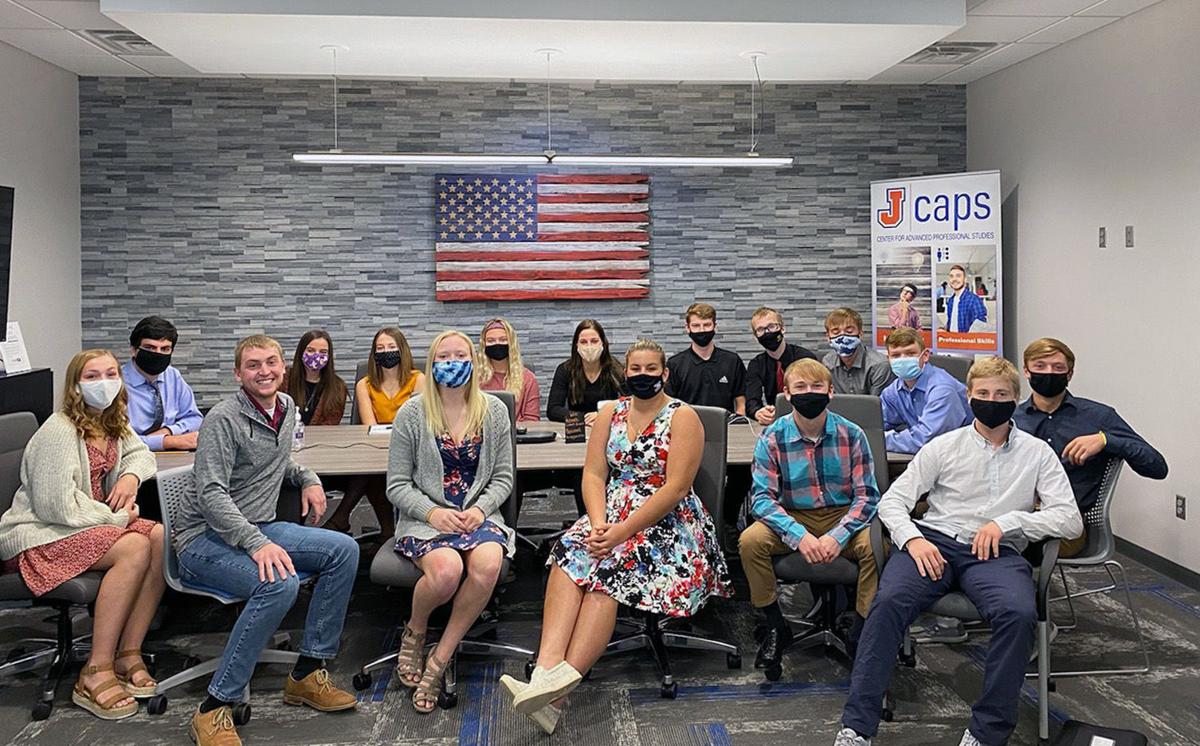 JESUP – A new co-working office in the Cedar Valley is thriving and local students, businesses and residents are reaping the benefits. CoWork591 opened at 591 Young St. in downtown Jesup in February under a partnership with Farmers State Bank and Heartland Technologies.
"It's fun to see the different types of collaborating going on here," said Heartland Technologies CEO Tony Lang.
The formerly vacant building was renovated to offer private and open-area office space with modern furniture, advanced technology and an outdoor patio. The space opened just before the pandemic forced many people to work from home. Local professionals often use the space, including some staff from John Deere and GoDaddy, as well as students from Luther College and the University of Northern Iowa. Several Linn County companies rented workspace in August after the derecho wiped out internet and utilities for much of the Cedar Rapids area.
"It wasn't our original idea, but we're here for the community and surrounding areas," Lang said.
The space is also home to 15 Jesup High School students in the Center for Advanced Professional Studies program. Jesup Community Schools launched the CAPS program, an affiliate of the Cedar Valley CAPS program, in January.
The program enables businesses to accomplish tasks they may not have the time or expertise to do while providing CAPS associates hands-on opportunities to develop business skills and resolve real-world occupational challenges. Jesup CAPS students spend two hours each school day at CoWork591 replacing three elective credit hours.
"This program ties curriculum to everyday life," said Allyson Kitch, Jesup CAPS instructor.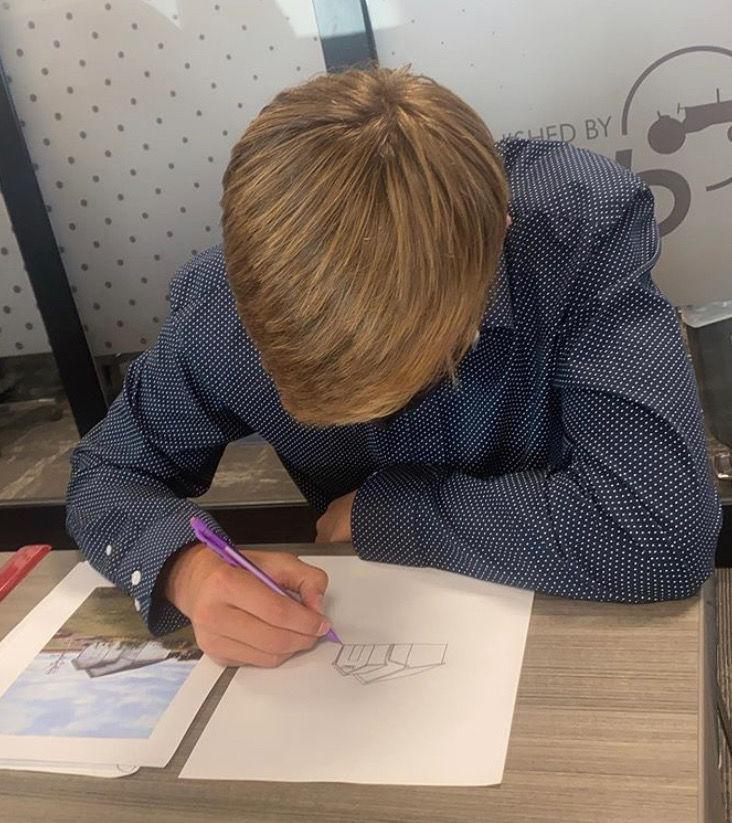 Jesup High School Principal Paul Rea said the school system looked into CAPS when it realized classes with projects had higher attendance.
"CAPS gives us out-of-class learning that we don't get in school — like we would in a real job," said Jesup senior Jase Pilcher.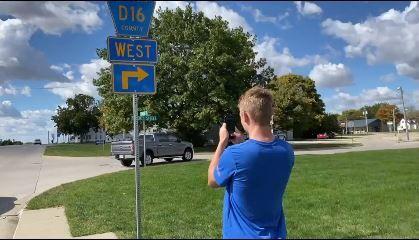 Pilcher was part of a CAPS group that collected information on all street signs and fire hydrants for the city this semester using Geographic Information System mapping techniques. The city is now able to determine which signs need repair or replacement and which hydrants need repainting.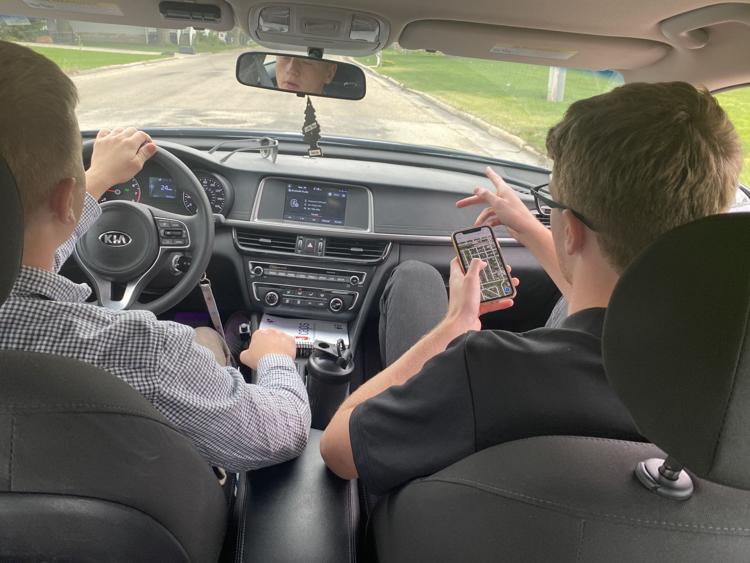 "It was a pleasure working with the CAPS associates, and I hope they enjoyed learning about GIS mapping," said Jesup Public Works Director Michael Fettkether.
Jesup CAPS student Rachel Clayberg's first task this semester was to design banners for the city to promote the town. The city had no funding for the banners so the students raised funds from local businesses to make the project happen. Upon completion and approval from City Council, the banners will be displayed on Sixth and Young streets.
"There is no way that I could have come up with designs to display on the banners. The CAPS associates were very creative and came up with great ideas," said Koley Mead, Jesup city clerk.
Clayberg and Pilcher are now working to develop a scholarship program for Farmers State Bank branches in the Cedar Valley, Jesup, Dunkerton, Gilbertville and Waverly for local students.
"The CAPS program has been a great addition to the Jesup community," said Mayor Chris Even. "I anticipate this connection between high school students and local business personnel may prove to be very beneficial in developing new businesses in Jesup and planning for succession of existing local businesses."
Lang also hopes to utilize local talent in the future.
"I'd be shocked if we don't hire some of you in the future," Lang said to the students Monday during CoWork591's "Member Monday's" program. "We see what they're doing is extremely valuable."
"Member Monday's" is an opportunity for CoWork591 members to share stories with CAPS students of their careers and how they got there.
Jacob Hackman, a loan officer with Farmers State Bank and a Waucoma native, spoke to the group Monday. Students asked Hackman what a loan officer does and what advice he had for them. He told them to always take the next step, make connections and don't burn bridges.
"They've got a great opportunity to excel. I want to show them what they are and see the sky is out there," Hackman said.
Youth Art Team photos over the years
Youth Art Team photos over the years
Get local news delivered to your inbox!
Subscribe to our Daily Headlines newsletter.