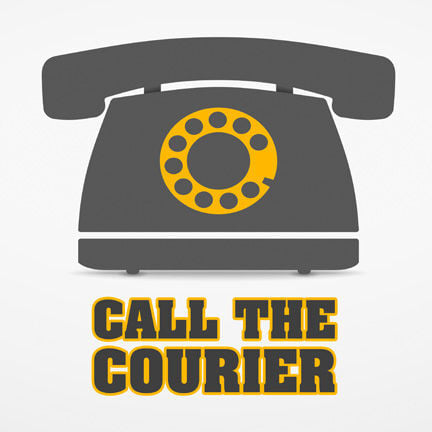 Q. Has the Ulta store in Cedar Falls re-opened?
A. According to the company website, the store is open for both in-store shopping and curbside pickup.
Q. Where in Waterloo can I find a street map for Waterloo and Cedar Falls?
A. Experience Waterloo, the city's tourism bureau, at 500 Jefferson St., has a variety of free maps for Waterloo and Cedar Falls. Free maps of both cities are also available at the Cedar Falls Visitor Center, 6510 Hudson Road.
Q. How many children are still being held at our borders?
A. We couldn't find a hard figure, but some sources indicate "thousands" of children are still separated from their parents. The Office of Refugee Resettlement, which is under the Department of Health and Human Services, places some children in foster homes, which may offer better care, but others are group homes or large shelters that may house more than 1,000 children at a time. Immigration authorities apprehended a record-setting 76,020 unaccompanied minors at or near the U.S.-Mexico border during the 2019 fiscal year, an increase of 52 percent over 2018.
Q. Could you provide a number to how many "Democratic" and "Republican" states there are? Any of them have any sweeping postal changes lately?
A. It's a tough question, because it depends on when you ask. Iowa for instance was won by Barack Obama in 2008 and 2012, but by Donald Trump in 2016. Current polling shows 22 red states, 23 blue states and five toss-up states, but all five "toss-ups" were won by President Trump in 2016. A 2015 Gallup analysis found 20 states were solidly Republican or leaning Republican, compared with 14 solidly Democratic or leaning Democratic states. The remaining 16 were competitive. But in 2008, Gallup rated 35 states leaning Democratic, 5 Republican and 10 competitive. As far as the Postal Service, the key concern focuses on battleground states. According to NPR: Among the 13 postal districts serving key presidential battleground states, four failed to meet any on-time service goals handling first-class mail between April 1 and June 30, and six districts achieved only one. The laggards are in five battleground states — Pennsylvania, Michigan, Florida, Wisconsin and North Carolina. Three districts with the worst records represent the largest metropolitan areas in their respective states — Philadelphia, Detroit and Milwaukee, Democratic strongholds in states that propelled Donald Trump to victory in 2016.
Q: Is Joni Ernst for or against family paid leave? I have heard both.
A. In 2019, U.S. Sen. Joni Ernst, R-Iowa, and Sen. Mike Lee, R- Utah, proposed the "Cradle Act," parental leave legislation that would let workers access some Social Security retirement income in advance to make up for some of the wages they would lose when taking up to 12 weeks of parental leave. Workers would later delay their retirement by twice as many months as they took off for parental leave.
Calls are taken on a special Courier phone line at 234-3566. Questions are answered by Courier staff and staff at the Waterloo Public Library.
Get local news delivered to your inbox!
Subscribe to our Daily Headlines newsletter.