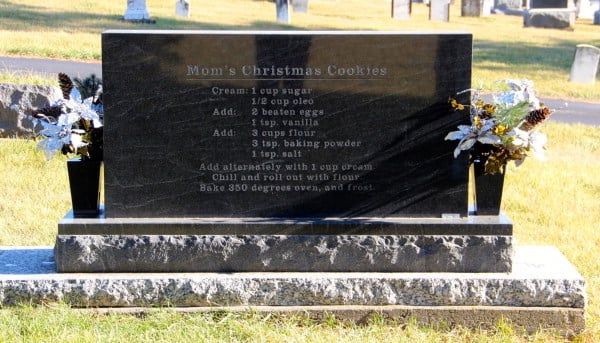 CASCADE, Iowa (AP) --- Family members of a northeast Iowa woman wanted a special way to remember her after she died, so they chose a way that seemed most fitting: with a family recipe for sugar cookies.
The recipe for "Mom's Christmas Cookies" is inscribed on the back of Maxine Menster's gravestone at a cemetery in Cascade. The recipe has marked her grave for decades.
Her daughter, Jane Menster of rural Bernard, says she and her father were searching for a way to remember their mother's generosity. She says the sugar cookie recipe serves as a reminder of her mother's love, and an enduring holiday tradition for their family.
Maxine Menster died on Sept. 26, 1994. She was 68 years old.
Get local news delivered to your inbox!
Subscribe to our Daily Headlines newsletter.