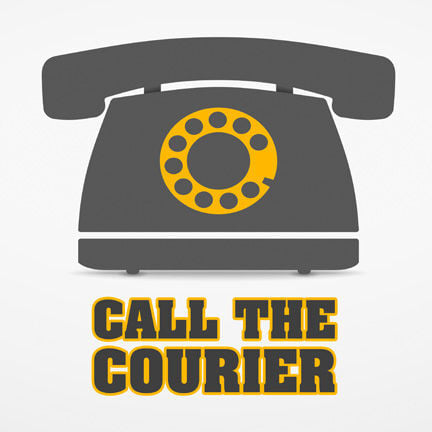 Q. When do the Waterloo Bucks start their season?
A. The Bucks hold their home opener June 3 at Riverfront Stadium.
Q. What is the phone number for KWWL?
A. The general news number is (319) 291-1200.
Q. What is a liquid asset?
A. A liquid asset is something you can quickly and simply convert into cash while keeping its market value, such as a checking or savings account — or cash.
Q. How do I contact the IRS for a stimulus check I never received?
A. The easiest way to check on the status of your check is to use the Where's My Refund? tool at the IRS.gov site. You can request a payment trace if the IRS portal shows your payment was issued but you haven't received it. You can call the IRS with Economic Impact Payment questions at (800) 919-9835, but IRS live phone assistance is extremely limited.
Q. The post office used to have a program they sponsored called, "Stamp Out Hunger." Last year they didn't have it. Will they have it this year? Why or why not?
A. Because of the ongoing pandemic, the National Association of Letter Carriers won't hold its annual Stamp Out Hunger Food Drive as planned this year on April 15. You can still help those in need with a contribution to a local food bank.
Q. There is a rental house in my neighborhood in Waterloo with very high traffic. I suspect it could be involved in trafficking. Who can I call?
A. The non-emergency number for the Waterloo Police Department is (319) 291-2515.
Q. Who would I contact to find out why I haven't heard anything on why the government hasn't released President Trump's taxes?
A. Try contacting your U.S. representative or Sen. Chuck Grassley or Sen. Joni Ernst.
Q. I was behind a recycling truck around George Wyth Park in Cedar Falls and the stuff in the truck was flying out of the truck, all over the roadways. A lot. Who can I talk to about this?
A. You can call Republic Services customer service department at (844) 737-8254.
Q. Can you print a fact checker on Ashley Hinson?
A. We don't have a resources to fact check everything the 1st District U.S. representative says. We'll try our best to hold her accountable with our reporting.
Q. I have seen some very long obituaries in your paper lately. Are people paying for these? I had a regular sized one and was quoted $300. Are you offering special rates now?
A. The fee for obituaries is based on their length in print. Many people are willing to pay a higher fee to include more details. You can place an obituary or get more information by calling (641) 421-0514.
Q. Is Car Talk discontinued in your Sunday paper now?
A. No. Car Talk sometimes gets bumped if space is tight in the Sunday Classifieds, but it should be back this Sunday.
Q. If people aren't being mandated to wear masks, why are we mandated to wear seat belts?
A. People are mandated to wear seat belts in Iowa by a law passed by the Legislature that took effect July 1, 1986. The Legislature could pass a law mandating mask usage but hasn't, and it is unlikely to do so.
Calls are taken on a special Courier phone line at 234-3566. Questions are answered by Courier staff and staff at the Waterloo Public Library.