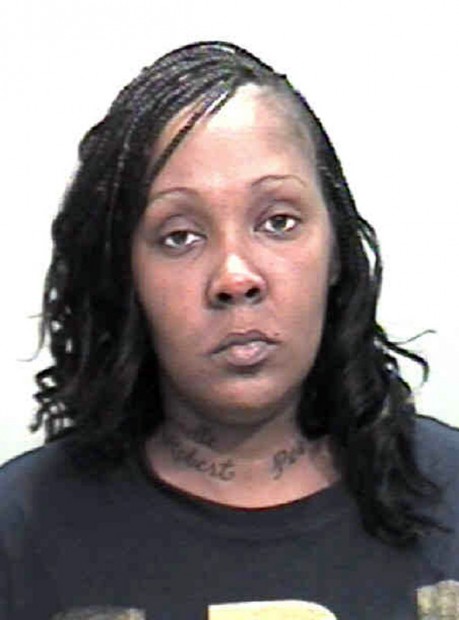 WATERLOO, Iowa --- A Waterloo woman's permit to carry a gun has been temporarily revoked following allegations she allegedly pulled a pistol during a parking lot accident over the weekend.
The incident was one of about half a dozen cases where residents have lost their weapons privileges after a run on carry permits ushered in by a change in state law in January.
Waterloo police arrested 32-year-old Nakima Jariece Owens for going armed with intent following a physical altercation where she racked a 9mm Glock Saturday night. Officers said the other driver had a 4-year-old child in her car.
Black Hawk County Sheriff Tony Thompson said Waterloo police seized her permit card and turned it over to him following the incident, which happened at a La Porte Road restaurant drive-thru lane.
Thompson said he revoked Owens's permit to carry pending the outcome of the criminal charges. A conviction for going armed --- a felony --- would bar future firearm possession under federal and state law.
Thompson said Owens was issued the permit in February after she took a firearms class and passed a background check.
Sheriffs' offices across Iowa saw a spike in permit to carry applications since the beginning of the year when new laws took effect.
Before January, sheriffs had discretion in issuing the permits and could place restrictions on the licenses. With the change, sheriffs are directed to issue permits to applicants who meet training requirements and aren't barred from possessing firearms because of a criminal record or mental health reasons.
"The number of revocations has increased since the new law, and the nature of the types of offenses that have occurred has also increased," Thompson said.
He said revocations before the new law were rare and minor.
"Now we have drugs and guns, we have assaults and guns," Thompson said. "Before, it might have been somebody harassing an ex-wife."
Owens had been cleared in an unrelated shooting in June 2010.
Police said she shot and wounded Perry Lee Powell Jr., 24, following a domestic dispute at her Easton Avenue home. She told police she feared for her life. Powell, who had earlier domestic assault convictions, was arrested for assaulting Owens in connection with the incident.