WATERLOO — Rodney Lewis not only unleashed his culinary skills on the Cedar Valley last year when he opened Rodney's Kitchen in downtown Waterloo, he opened his doors and his heart to underprivileged children.
For a second summer, Rodney's Kitchen is giving away free sack lunches to children who don't always have access to midday meals. For some, it is their only meal of the day. Rodney's Kitchen specializes in a mix of American grill, soul food and Mediterranean dishes.
"By having them guys come down and grab those sack lunches they see the good in the people that work for me and myself, and they get inspiration," Lewis said. "They love it. I love watching them come in there, having fun."
Lewis pays out of his pocket for the meals, "unless I get a small cash donation from an anonymous donor or something like that," he said.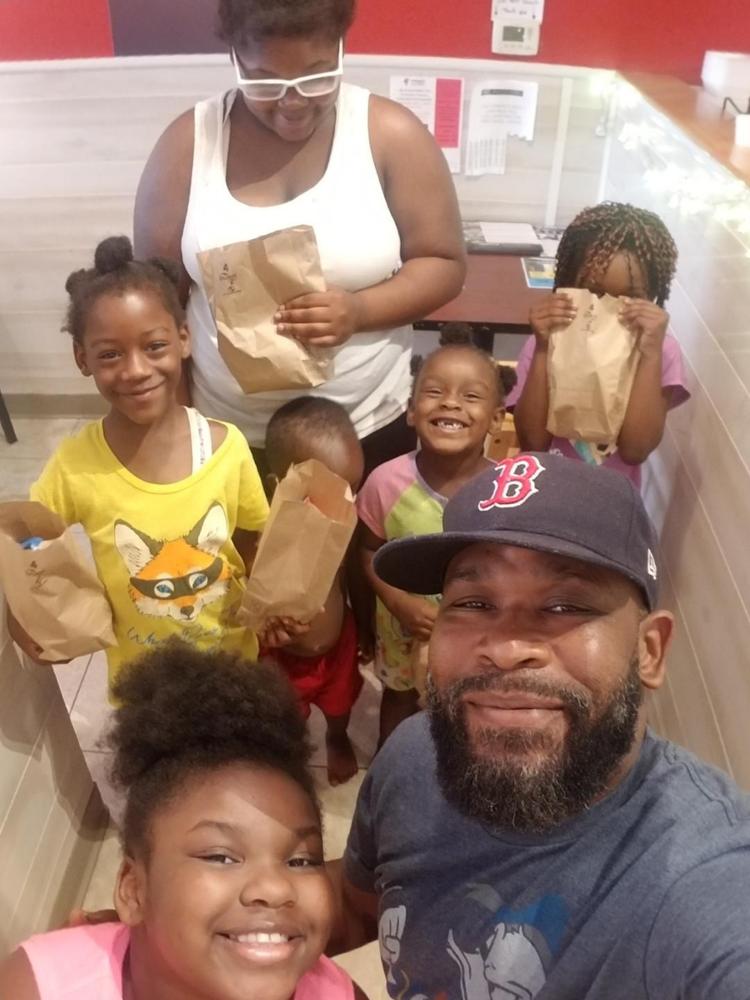 This year, he's launched a work skills program for teenagers looking to earn money over the summer. Each Monday, Lewis teaches the kids outdoor skills that can help them earn some cash.
Teens can sign up at Rodney's Kitchen, at 624 Sycamore St., on Tuesdays through Saturdays. Lewis meets with the crew Mondays and shows them how to mow lawns, rake leaves and other outdoor household chores.
"It's just different things I grew up doing on the island I grew up on. Some summers I did landscaping. Some summers I painted. Sometimes I did flooring, cook, everything," said Lewis, who grew up on Nantucket Island off the coast of Massachusetts. "I'm just trying to pass off some of those traits to the young kids around here."
Customers can call Rodney's Kitchen at 234-3663 to schedule appointments.
You have free articles remaining.
"All proceeds go to the kids. I'm just teaching them how to do it," Lewis said.
Lewis said he's providing an opportunity for kids who may not have the chance to go to college to gain skills and experience to someday start their own small business.
"If they go and do this every summer, by the time he's out of high school, it's something he can do on his own," Lewis said of Jaylin Freeman, a 14-year-old who has signed up to work.
Lewis takes an interest in all children who come to him, and Jaylin was no exception.
WATERLOO — Downtown's newest restaurant is serving up heart and soul.
"I caught him by himself and talked to him and ... got through to him. He's a good kid now. He got his grades up and he's doing good in school and everything. I'm proud of him."
This is the first job for Jaylin, who will be in eighth grade at Central Middle School this fall. He knew how to mow lawns, but got his first experience raking last week with Lewis.
When asked what he will do with his earnings, Jaylin shrugged. "There's going to be too much," he said, then agreed to save some and spend some.