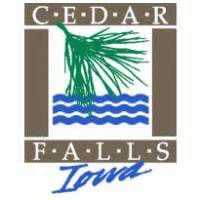 CEDAR FALLS — Plans for a large residential development return to the City Council Monday for a twice-continued public hearing.
West Fork Crossing is proposed by Echo Development, Brent Dahlstrom and ISG Engineering. The subdivision would be located on 177 acres in southwest Cedar Falls east of Union Road and north of West 27th Street.
Developers are seeking to change the zoning so the entire parcel is RP planned residential district. Approximately 500 single-family homes would be built there on various lot sizes along with roads and other neighborhood infrastructure over seven phases.
However, a disagreement over a condition recommended by city staff threatens to send the development back to the Planning and Zoning Commission for further review.
Staff wants a continuous road to be completed throughout the development by the fall of 2025. That is one year after a new Cedar Falls High School is expected to open on land adjacent to the southeast corner of the development along West 27th Street.
The hearing has been continued twice before so the city and developer could work out the issue. This time, though, staff is recommending the proposed rezoning be referred back to the planning commission.
In other scheduled business, the council will:
Hold a public hearing on the proposed conveyance of public right-of-way at Prairie Parkway and Prairie View Road to Western Home Communities.
Hold a public hearing on plans, specifications and $31,060 cost estimate for the 2020 Zone 3 sidewalk assessment project.
Consider approving the final reading of a code of ordinances amendment establishing a human resources division. The council would then consider adopting a job classification for the position of human resources manager.
Get Government & Politics updates in your inbox!
Stay up-to-date on the latest in local and national government and political topics with our newsletter.