Plans to replace two Cedar River bridges are pitting a desire for flood improvements against negative impacts on nearby properties.
Engineering consultants Monday unveiled preliminary design options to replace the deteriorating Park Avenue and 11th Street bridges.
The city received a $12.5 million federal grant to pay for the project, which has an overall estimated cost of $20 million to $25 million. Stanley Consultants Inc. of Des Moines was hired under a $505,000 contract last fall to handle preliminary design.
City officials had hoped to raise both bridges enough to eliminate the need to install temporary gates and to keep them open to traffic when the Cedar reaches a severe flood stage.
"Ideally we would be able to eliminate those (gates) so the bridge could remain open," said Tom Bower, project manager for Stanley Consultants. "But that does create some potential negatives that we don't like so much."
Bower noted raising the Park Avenue bridge enough to remove the flood gates would prevent a direct pedestrian connection to the RiverLoop Amphitheater, shut the Cedar Street intersection, and eliminate most driveway accesses between the river and Sycamore Street.
Consultants are instead recommending the bridge only be raised four feet, which would provide headroom for the bicycle trail running underneath and prevent cutting off all but one driveway access.
However, the firm is recommending the 11th Street bridge be elevated enough to eliminate the flood gates. The move would create a retaining wall cutting off some access to a bar and restaurant on the east side of the river and a business on the west side of the river.
"It's a win for some people and a loss for others in that regard," said City Engineer Jamie Knutson.
The Park Avenue bridge, built in 1938, and 11th Street bridge, built in 1953, were both four-lane crossings, although the Park Avenue span was reduced to two lanes of traffic several years ago based on structural concerns.
Stanley Consultants, in cooperation with city staff, have recommended the replacement bridges both have two lanes of vehicular traffic.
The Park Avenue bridge would have bicycle lanes, sidewalks, and scenic overlooks on both sides. The 11th Street bridge would have a bicycle lane, sidewalk, and overlooks only on the downstream side.
Another key decision discussed during a City Council work session was whether to have a barrier between the vehicle lanes and bicycle trails on the Park Avenue bridge.
Councilman Pat Morrissey said he believes that barrier was needed. But Knutson noted including the barrier could be a problem with some organizations' desire to close the bridge and fill it with vendors and visitors during major downtown events.
The federal grant requires the city to replace both bridges with similar designs and have a bid letting by September 2021. The consultants hope to have a final design determined by next spring following a public information meeting.
Both bridges could be replaced at one time in 2022. But the city could choose to replace one bridge in 2023.
Stanley Consultants has a website set up for the project — waterloobridgesproject.com — where residents can learn more about the history of the bridges, vote on design themes, and see renderings of the design elements.
Preliminary renderings of the Park Avenue and 11th Street bridges:
Park Avenue Bridge Rendering 1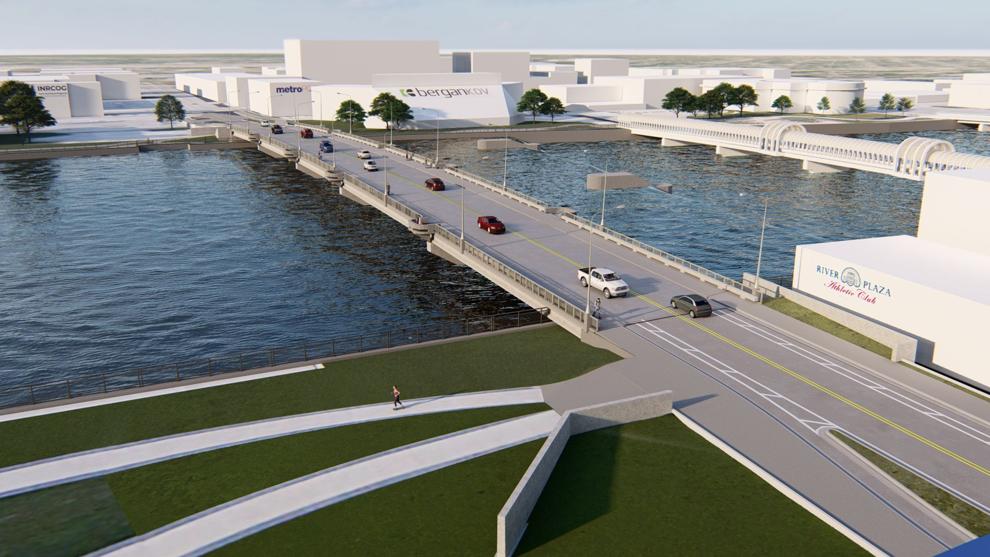 Park Avenue Bridge Rendering 2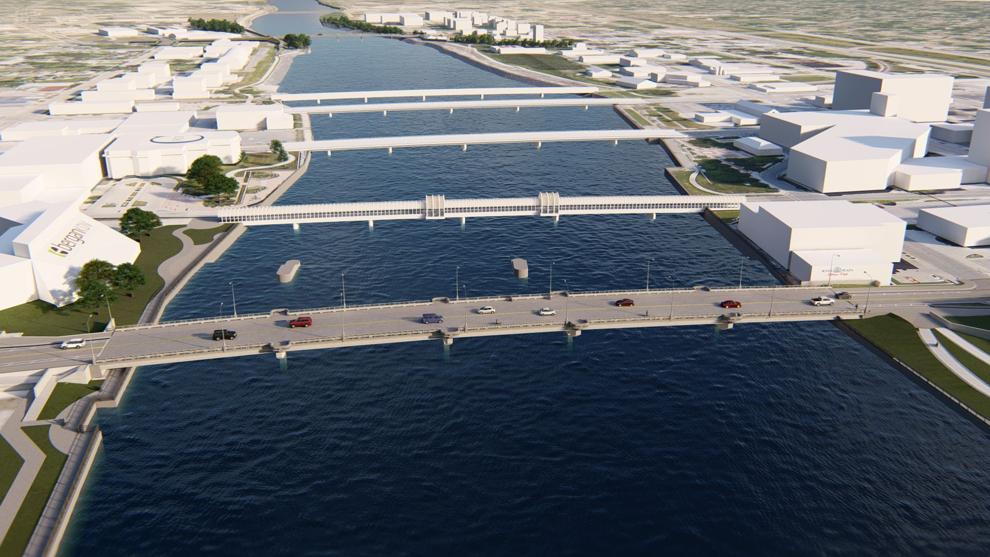 Park Avenue Bridge Rendering 3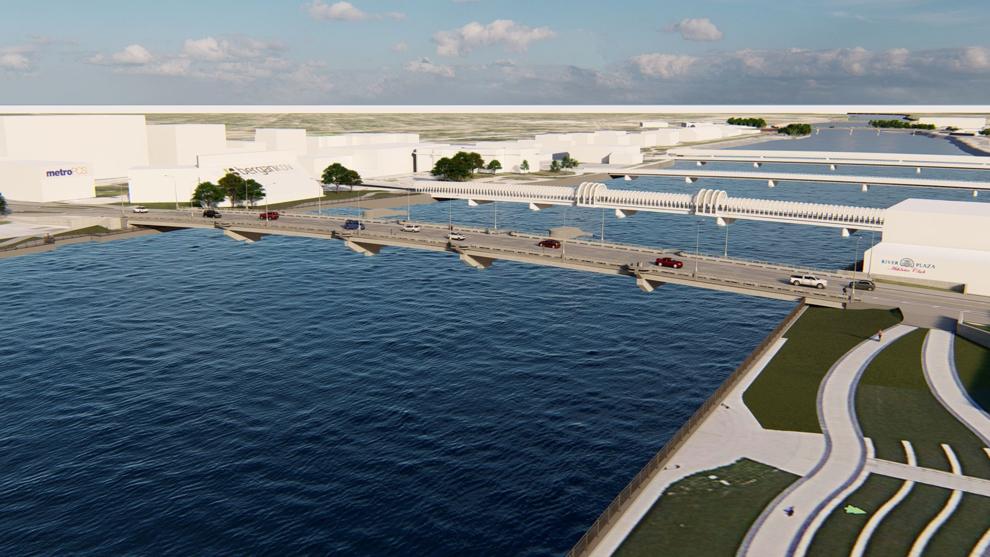 Park Avenue Bridge Rendering 4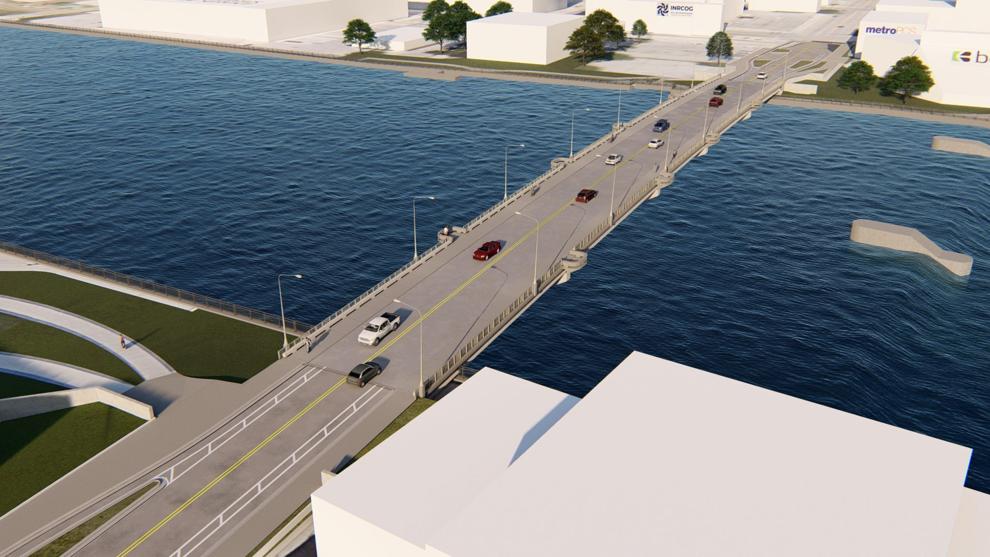 Park Avenue Bridge Rendering 5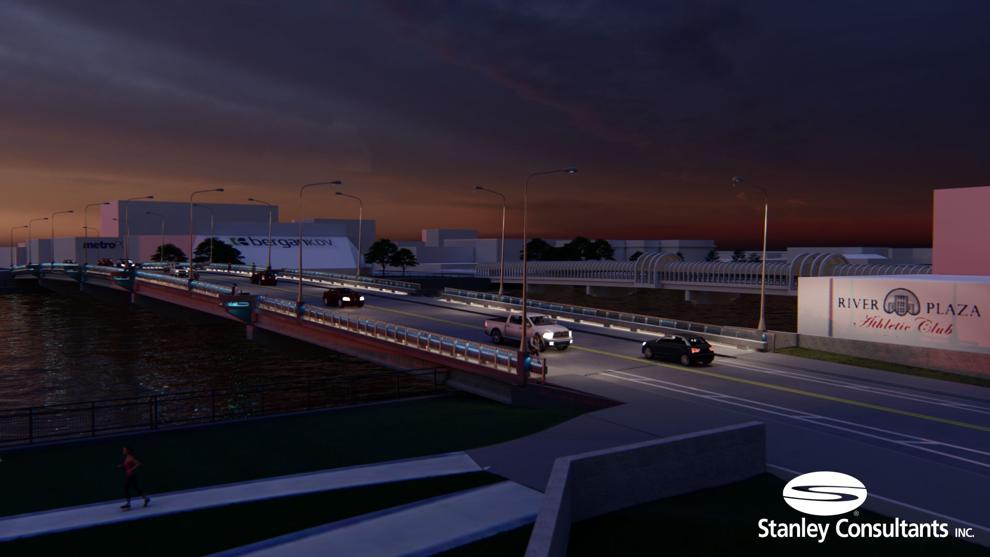 Park Avenue Bridge Rendering 6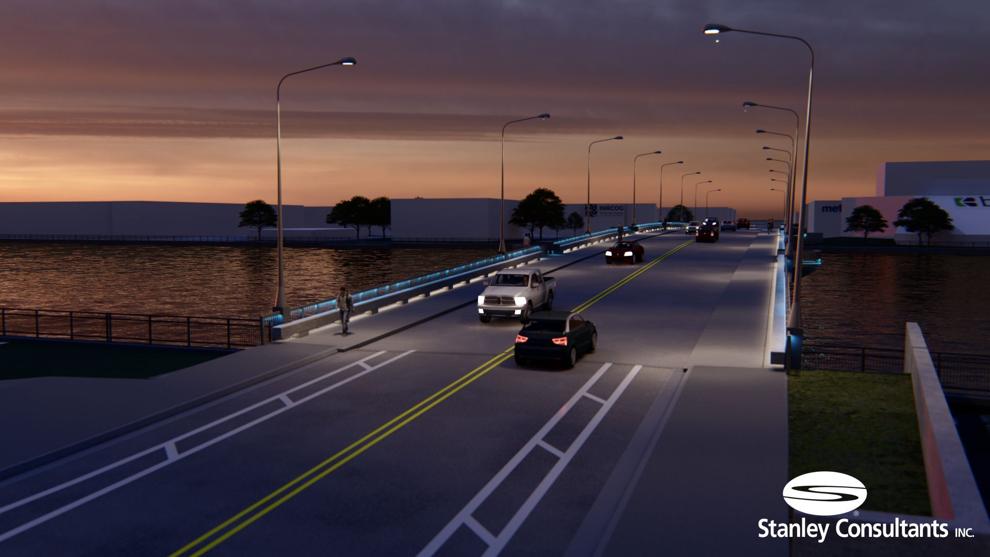 Park Avenue Bridge Rendering 7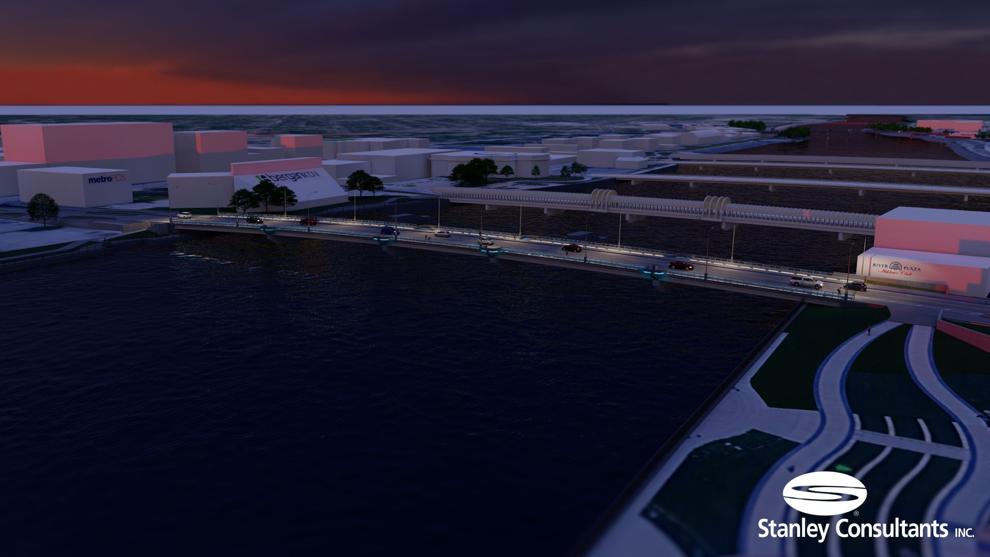 11th Street Bridge Rendering 1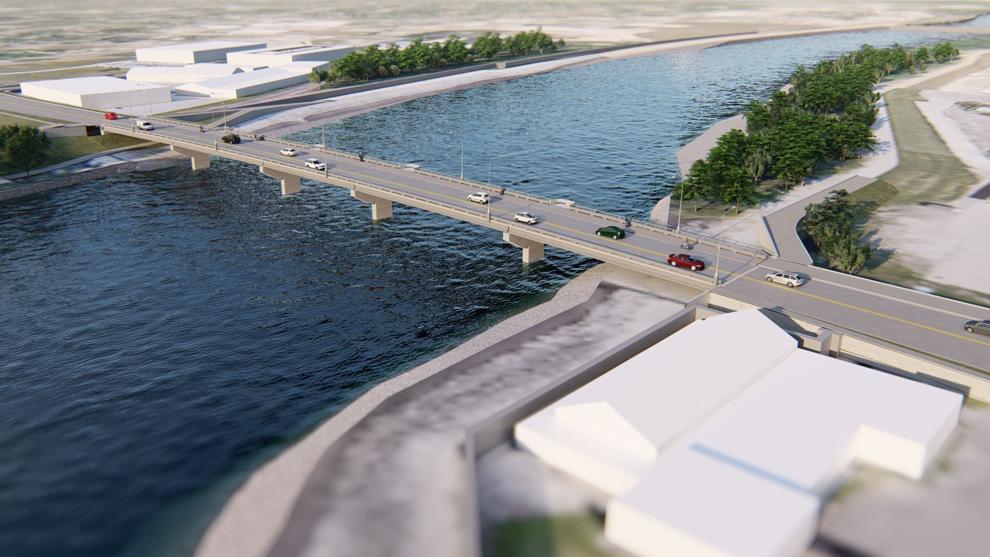 11th Street Bridge Rendering 2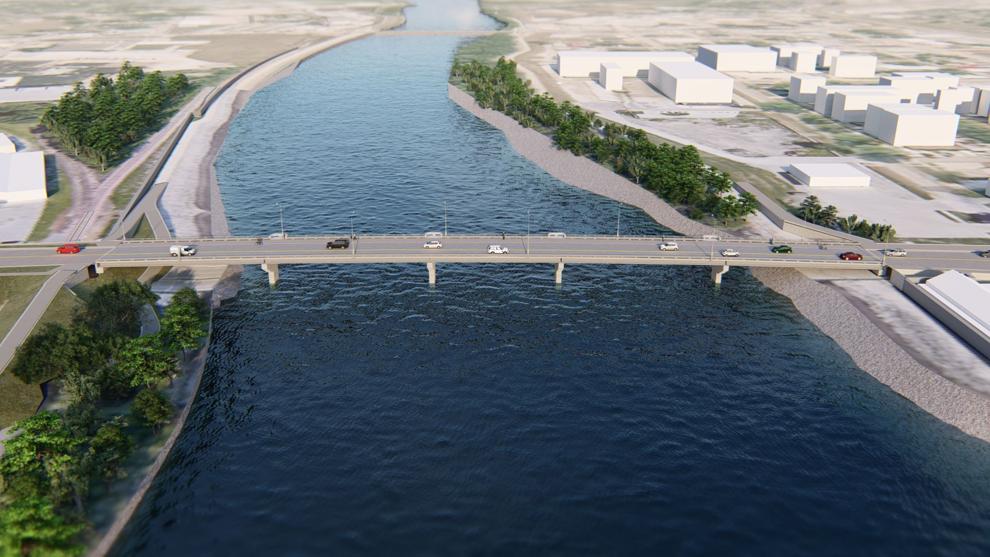 11th Street Bridge Rendering 3