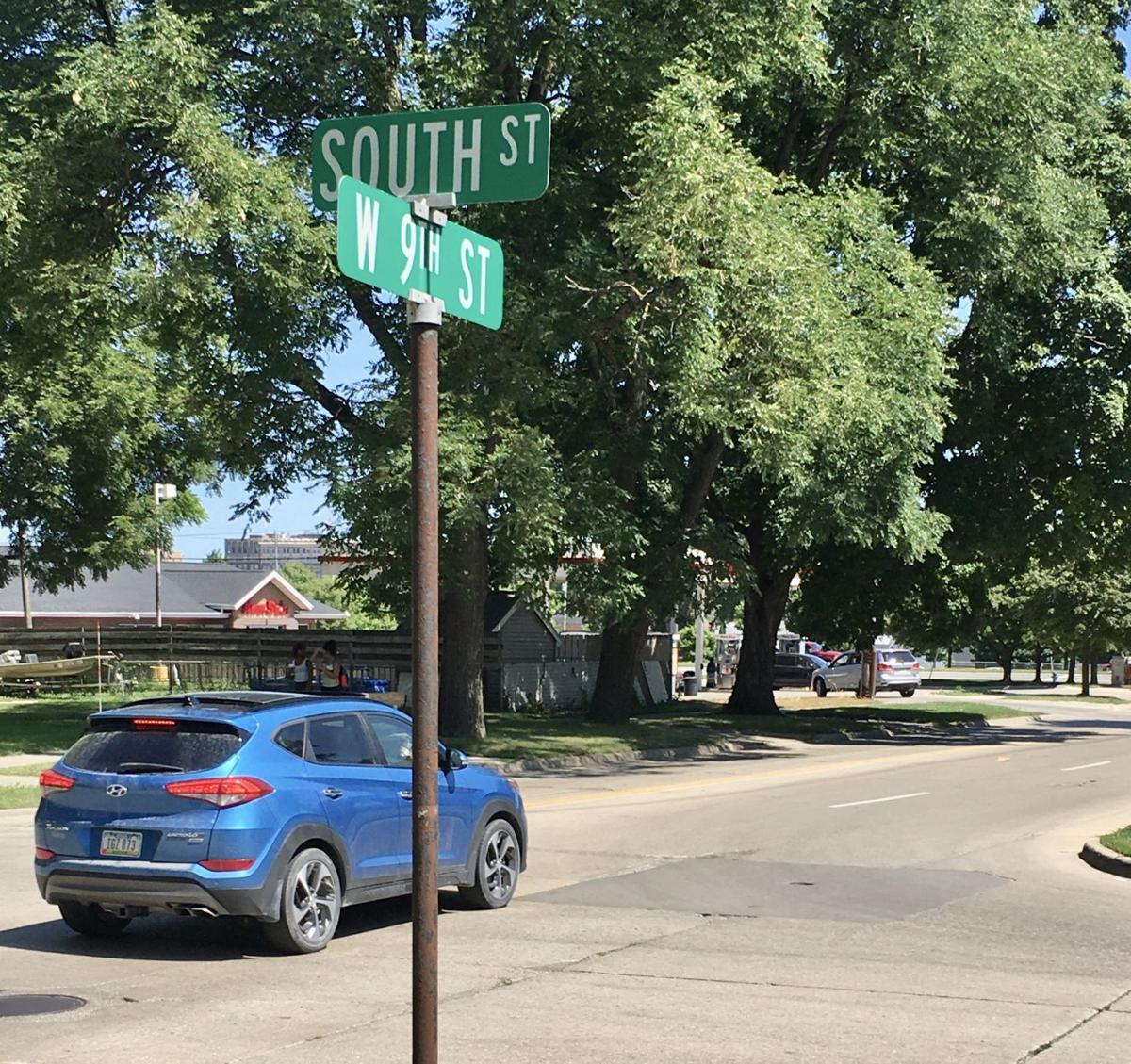 WATERLOO — City leaders are warming to the use of roundabouts at certain intersections.
Waterloo City Council members voted unanimously Monday to ask the Iowa Department of Transportation for a $385,000 traffic safety grant to construct a roundabout at West Ninth and South streets.
"That intersection has had a lot of traffic accidents," said Mohammad Elahi, the city's traffic engineer. "Almost all of them were right-angle accidents."
Records show there were 27 crashes at the intersection from 2015 through 2019, including at least nine with injuries. Most crashes involved motorists running the stop signs on South Street.
"At (a high) speed, those right-angle accidents could eventually, sooner or later, cause major injuries and even fatalities if you don't do anything about it," Elahi said.
Waterloo has been slower than some communities to embrace roundabout intersections, which are proven to reduce serious accidents but scorned by some as too confusing.
Waterloo initially chose not to include any roundabouts in its reconstruction of University Avenue, despite neighboring Cedar Falls including multiple roundabouts on its portion of University. Waterloo ultimately changed its plans and has a roundabout being built at University and Fletcher Avenue.
City Council members in 2013 voted to send back a $500,000 grant the state awarded to build a roundabout at West Fourth Street and Fletcher.
Elahi said a consultant helping the city on the West Ninth and South intersection looked at installing traffic signals. But that was determined not to be the best option due to the signalized intersection of Washington Street and West Ninth and convenience store traffic just a block away.
"We knew there was a lot of business going to the Kwik Star, going in and going out," he said. "That's why traffic signals did not seem to be a good idea."
The city will be responsible for the estimated $40,000 design engineer costs if the Iowa Transportation Commission approves the grant request.
Renderings of the ongoing University Avenue reconstruction project:
University and Fletcher roundabout
University and Fletcher roundabout at night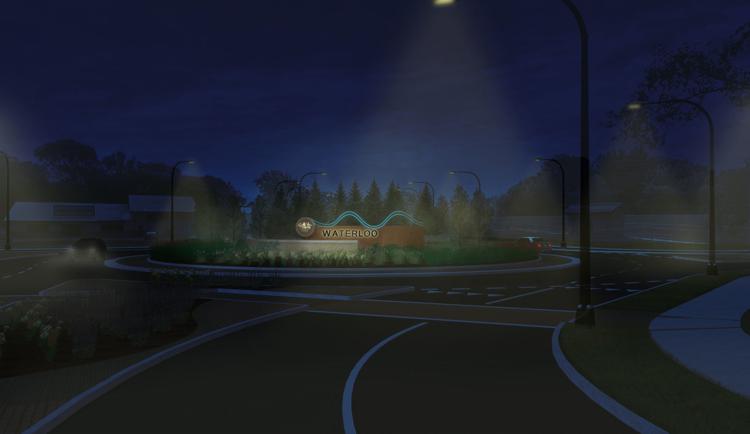 University Avenue bridge at Greenhill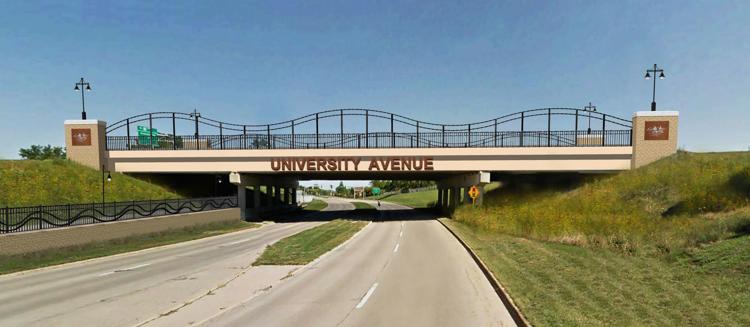 University Avenue at Greenhill night
University at Greenhill eastbound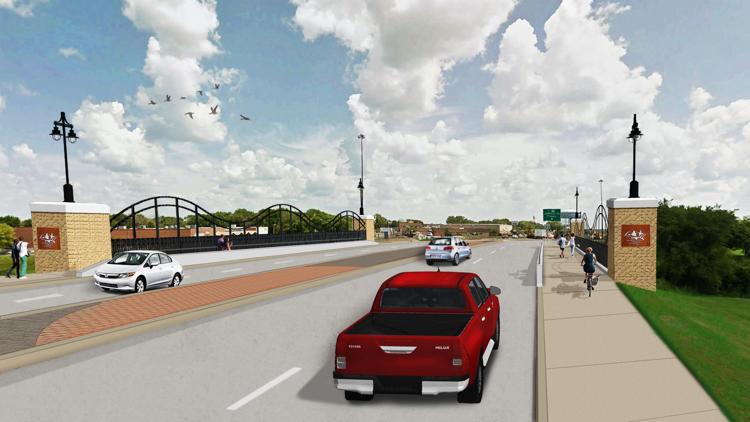 University at Greenhill eastbound night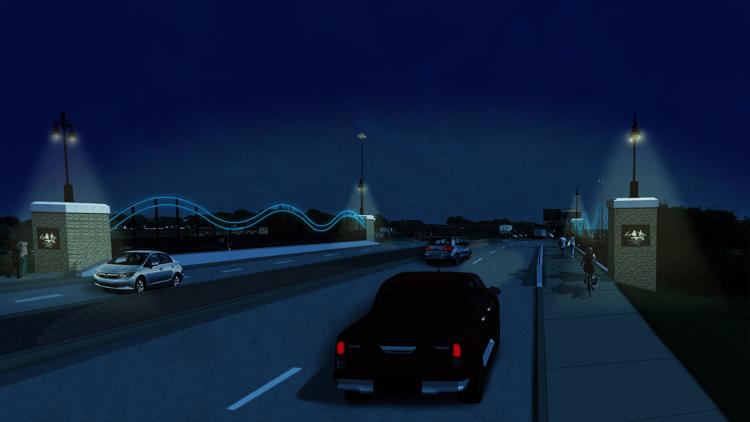 University and Falls Avenue marker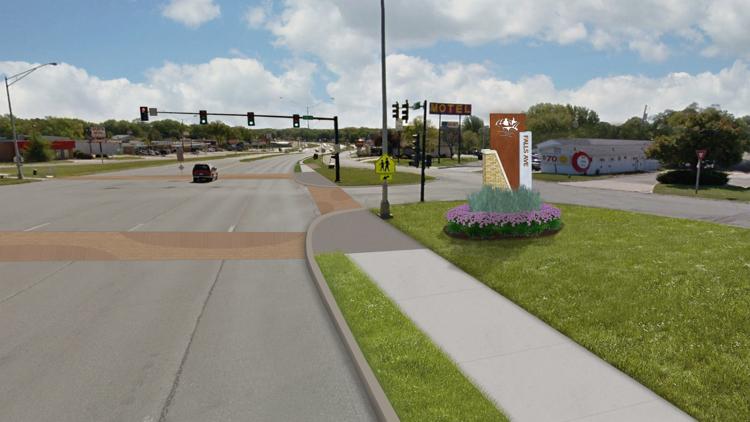 University and Falls Avenue at night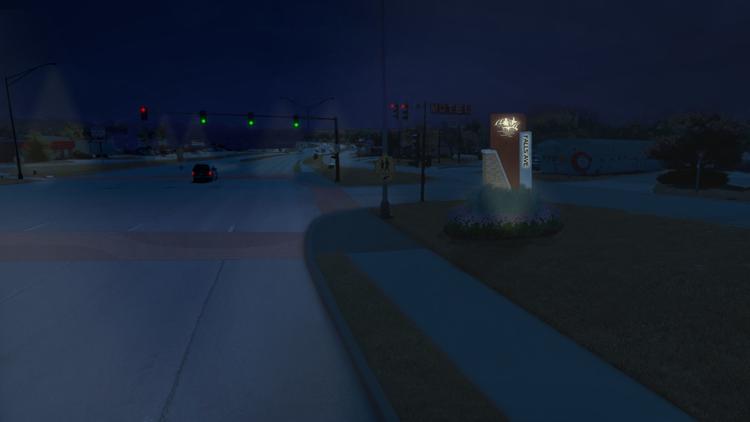 University bridge over Black Hawk Creek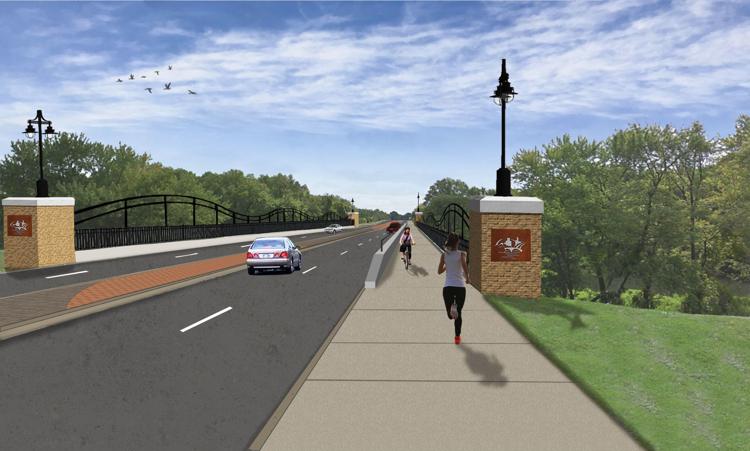 University at Greenhill southbound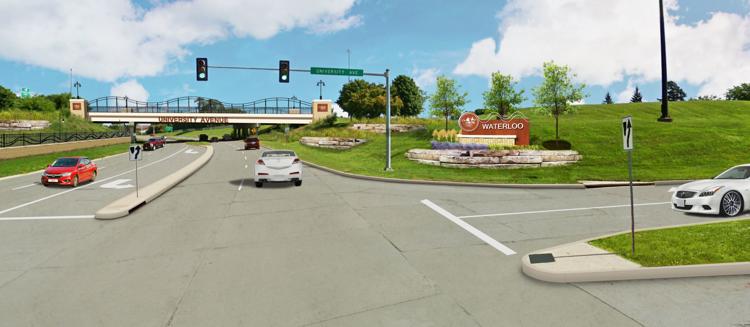 University and Greenhill southbound night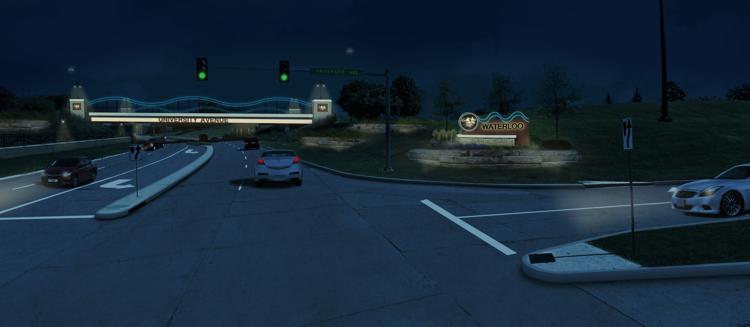 Get Government & Politics updates in your inbox!
Stay up-to-date on the latest in local and national government and political topics with our newsletter.