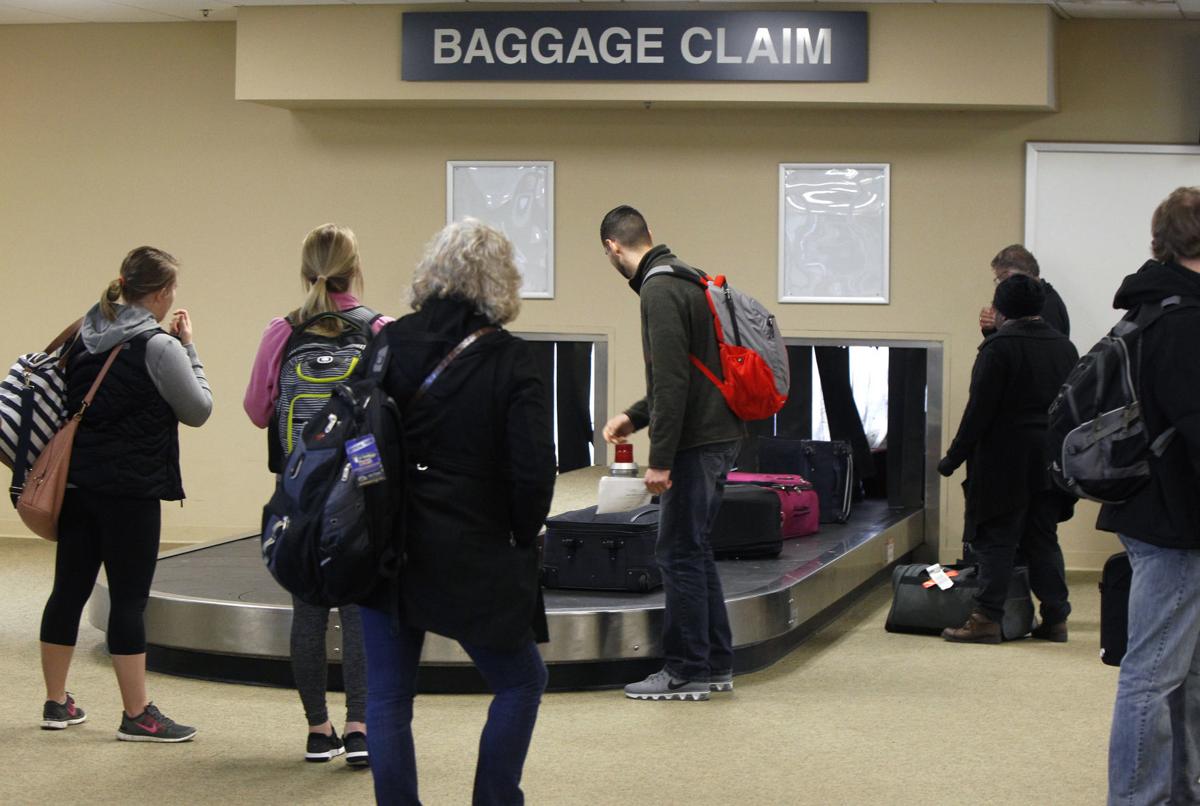 WATERLOO — Fewer people flew out of the Waterloo Regional Airport last year.
Airport reports show 22,260 passengers flew out of Waterloo on American Airlines last year, a drop of 152 enplanements from calendar year 2018.
It was the third straight year use of the airport's lone commercial passenger air carrier dropped, and it comes as key competitors saw growth.
The Eastern Iowa Airport in Cedar Rapids saw an 11.7% jump in commercial air passengers while the Des Moines International Airport saw 5.3% growth in enplanements.
The city's airport board hired a marketing firm in December to embark on an intensive four-month campaign designed to drive more passengers to fly ALO.
Advance Media-New York has a track record of working with airports similar to Waterloo's and will be focused on an internet and social media campaign under a $15,000 contract with the city.
A volunteer air service working group through Grow Cedar Valley also is hoping to expand service at the airport by working to attract an additional flight to another destination.
American Airlines currently offers just two daily flights between ALO and Chicago O'Hare International Airport. Those limited options along with fare discrepancies are seen as the key reasons Waterloo's enplanements aren't growing.
David Deeds, a member of the air service working group, is optimistic the marketing and air service campaigns can boost the Waterloo airport's use.
You have free articles remaining.
"The tagline of this marketing effort is 'smaller is better,'" Deeds said. "The idea is that it's easier to get in and out of the (Waterloo) airport. Security is quick. Parking is cheaper. With one stop you can get to 154 places around America and the world."
American Airlines offers nonstop flights from Chicago to 154 destinations.
"But the biggest thing is it's close to home," said Deeds, noting there's a value in the convenience for Cedar Valley residents who don't have to drive an hour or more to catch a flight.
More than 50,000 passengers boarded planes in Waterloo in 2001, but that number declined rapidly to just over 18,000 passengers in 2012. Ridership then grew to 25,332 passengers in 2016 before dropping the following three years.
An airfare comparison also presented to the airport board with the passenger numbers showed the cost of round-trip tickets from the Waterloo Regional Airport were higher in many cases than Cedar Rapids, Des Moines or Dubuque.
But many of those rates were competitive, and ALO had cheaper flights during the survey period to Miami, Orlando, Fla., and Denver, Colo.
"We're close in some markets, but we're way out of whack in others," said Airport Director Keith Kaspari.
A round-trip ticket to LaGuardia Airport in New York City leaving Feb. 20 and returning Feb. 23 was $434 from Waterloo and $396 from Cedar Rapids. Round-trip tickets for those same dates to Atlanta were $170 more expensive from Waterloo, while tickets to Miami were $197 less costly from Waterloo than Cedar Rapids.
The Courier's top 2019 business stories:
The Courier's Most-Read Local Business Stories from 2019
Here are the most-read stories about local business openings, closings and happenings in The Courier in 2019, as measured in users to wcfcourier.com.